Well, look no further. We've got 11 gifts that will let them know you love them!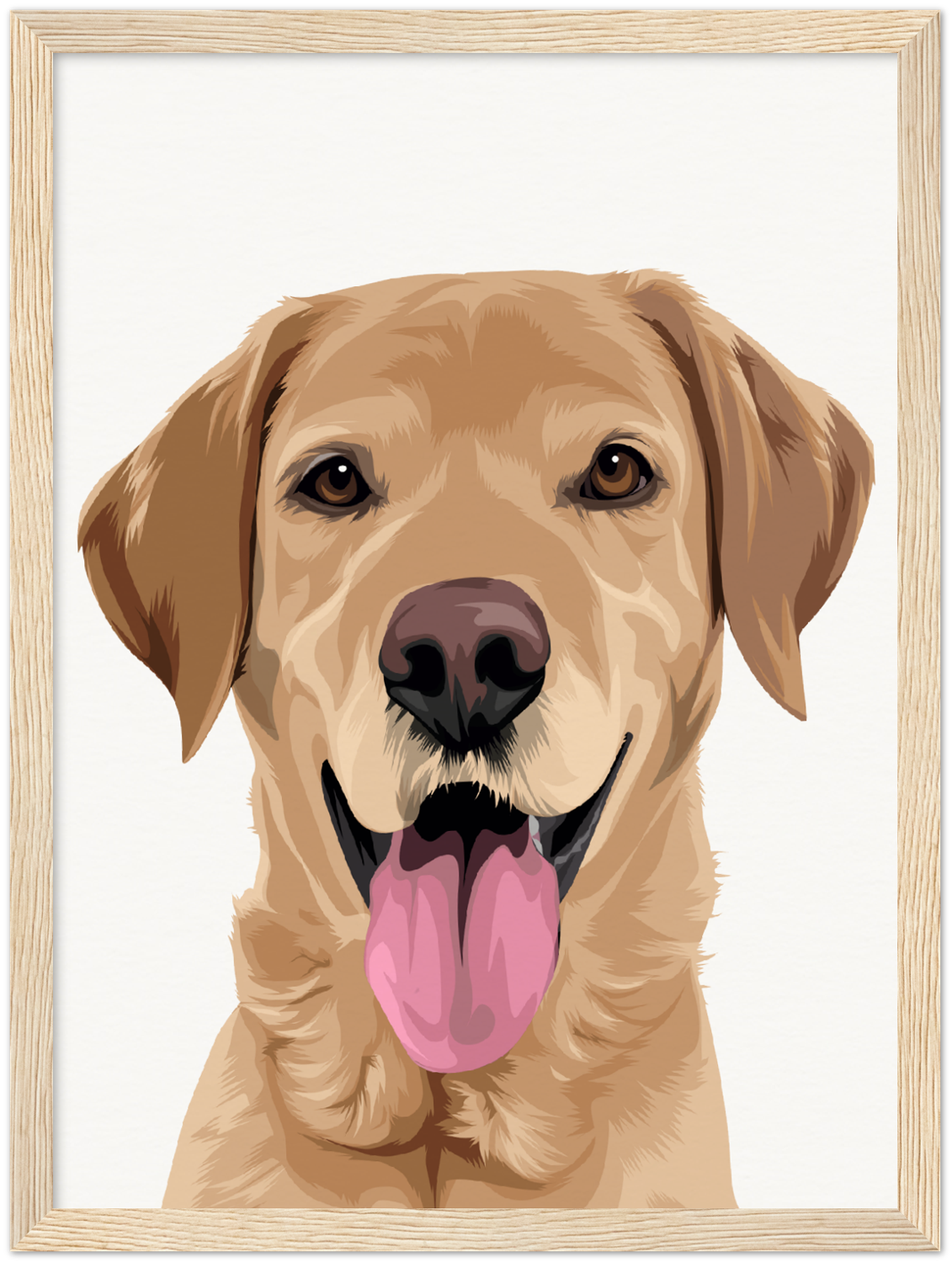 1. Get Their Pet Impersonated!
At number one, we have one of the most popular gifts for pet lovers everywhere: the pet portrait. Don't worry, you don't need to get the pet to stand still for hours for their portrait, just send a nice photo and the artists will work their magic. A standard portrait looks great, but there are other wild and wacky ways of getting a photo of their pet too.
You can get your pet painted to look like a king, soldier, or duke, there are really no limits. You can get them pictured as the Mona Lisa or as an Andy Warhol-style photo too.
Another beautiful one is family photos, where they have their back turned and look toward the sunset.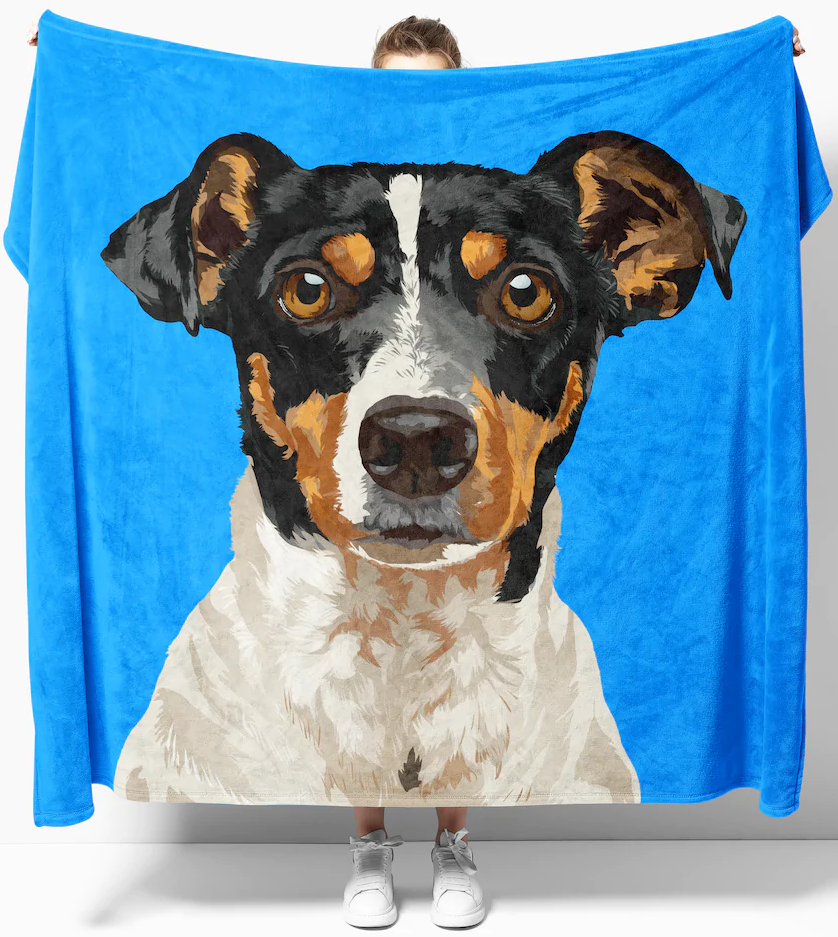 2. A Blanket With Their Pets Face
At number two we have customized pet blankets. If you want to get them something practical that they can use every day, then personalized pet blankets are a great option and come in all sorts of different designs.
You can get them in all sorts of different colors and designs and they are great for snuggling up with on a cold winter night.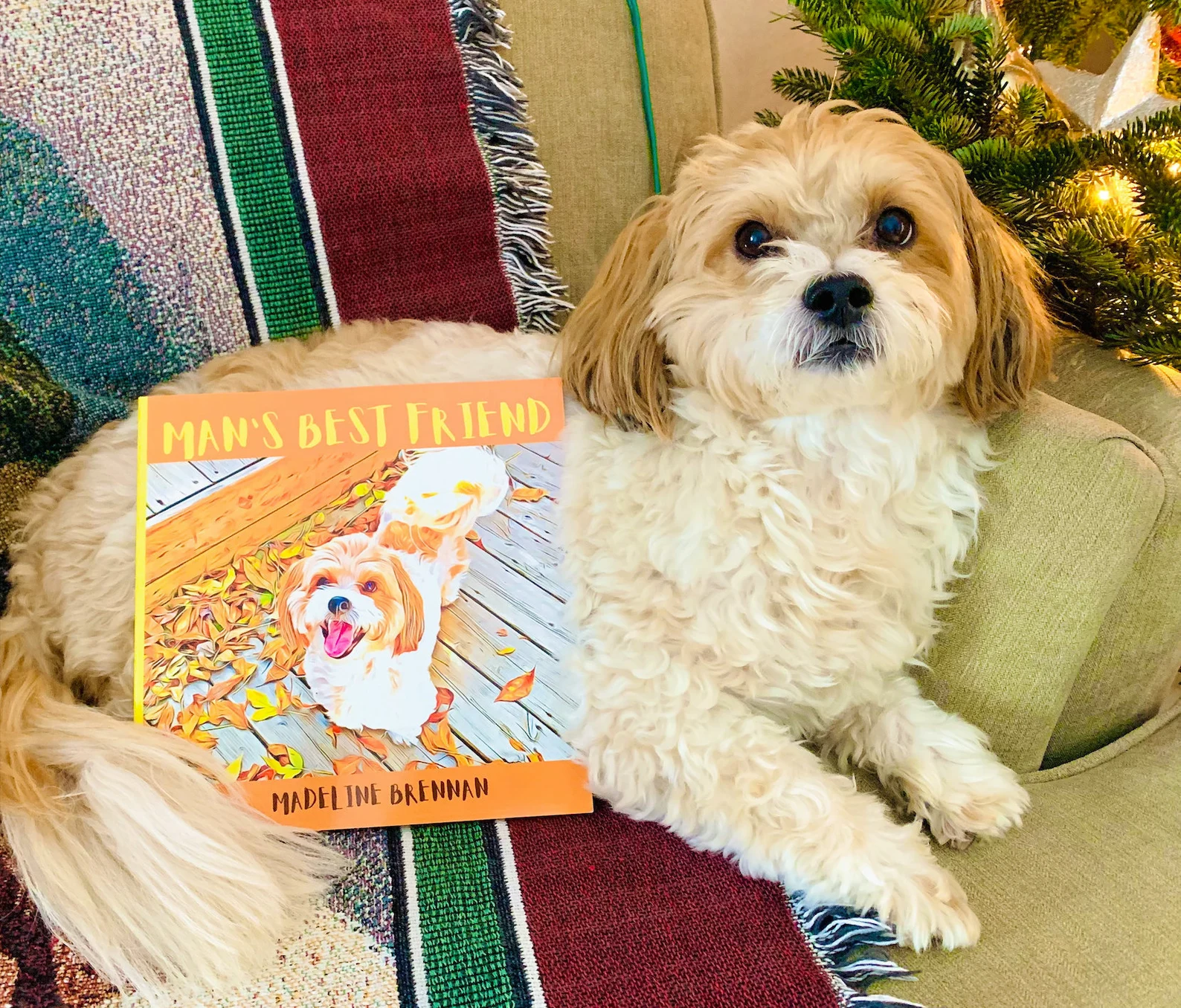 3. Personalized Book About Their Pet
Number three is a personalized book about the pet. This is, of course, a small children's picture book about their pets. You can't get someone to write a 300-page novel about somebody's pet I'm afraid.
This is particularly useful if the pet owner has young children who you are encouraged to read. You can actually create a storybook featuring the pet and their child going on a wacky adventure together.
These can cost around $30. But when you think about cool it would be to have a book about their pet, it's well worth it.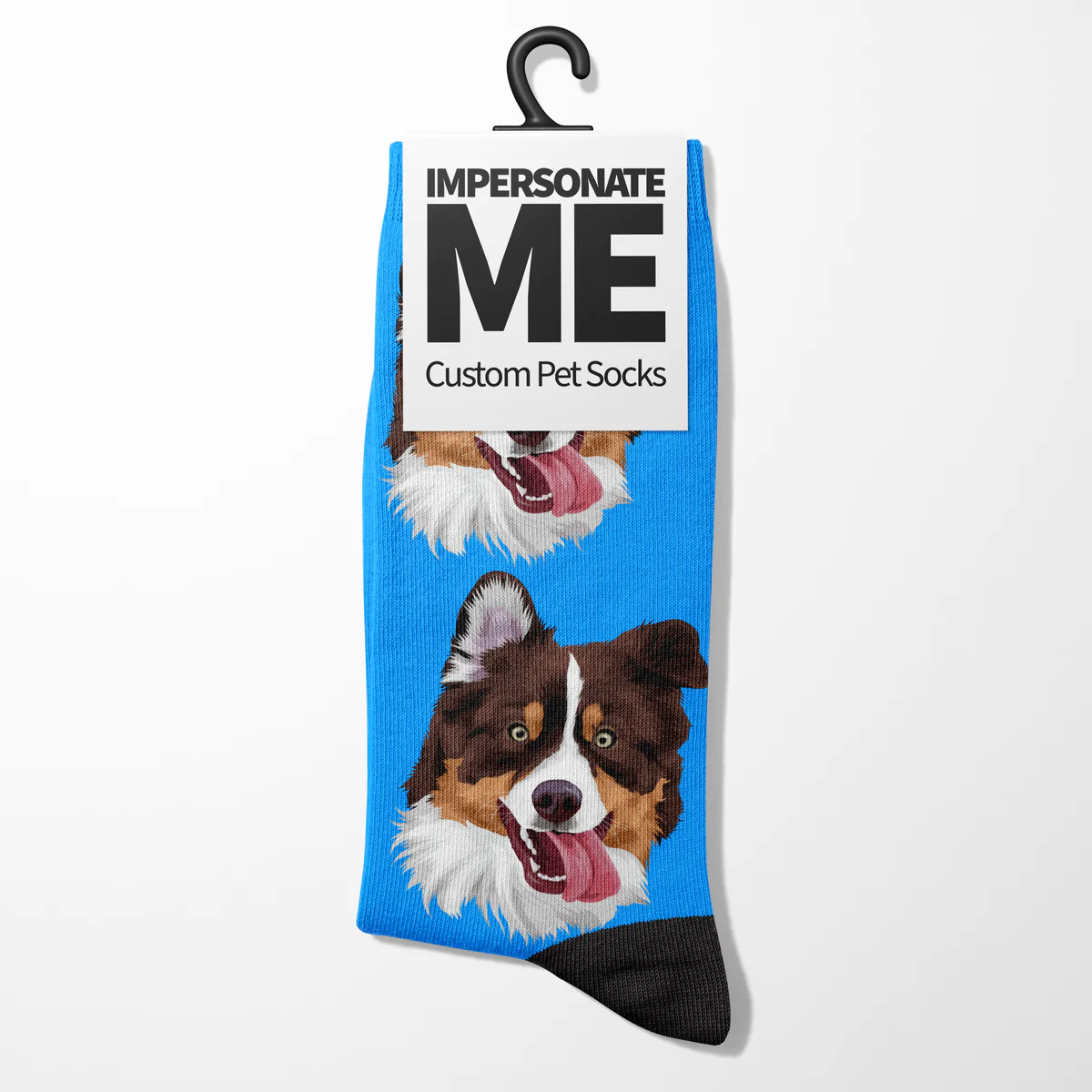 4. Socks With Their Face On Them
And speaking of the ridiculous, you can get socks with a picture of their pet on them. You simply send them a photo of the pet and they will imprint them on the socks. They will soon be literally wearing socks with a picture of their face. It's also a wonderful way to freak out their pets too.
At the same time, you might also find a pair of socks with some dogs or cats on them that will also do the trick.
This falls within the price range of $20 - 40. Yes, you might be spending 30 dollars on a pair of socks but they're worth it!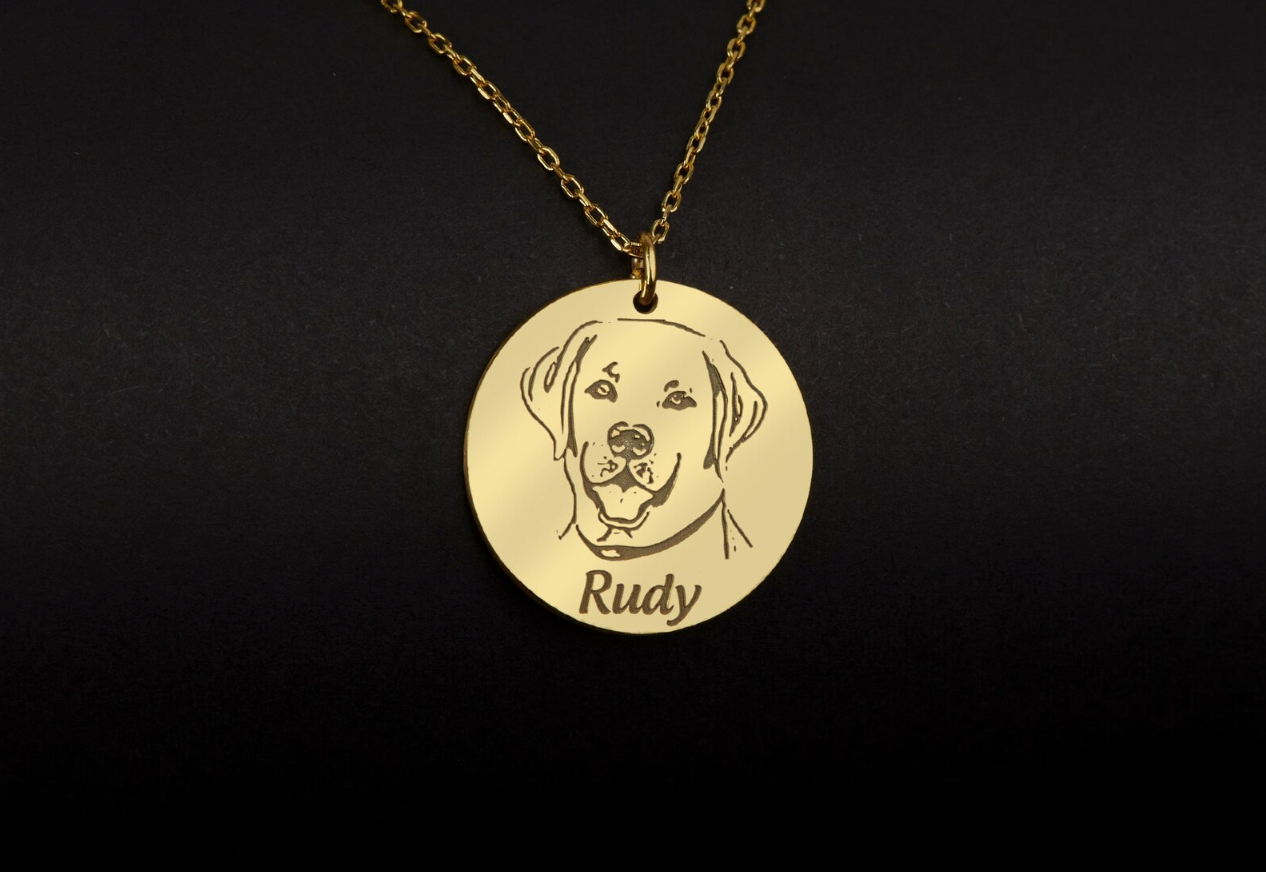 5. Engraved Pet Jewelry
At number five, we have one for the jewelry lovers. You can get a customized engraving of their pet as the centerpiece of a necklace or bracelet. There are also some nice bracelets and necklaces where you can engrave the pet's name or even the first letter of their name.
Matching jewelry is adorable. You can get a charm for a bracelet or necklace, and another matching one for their dog's collar.
Jewelry, as you can imagine, varies in price. There is a lot of customized pet jewelry around the $30 mark but some are priced much higher. If you have the money to really splash out and really go all out, then this is probably something worth going for too.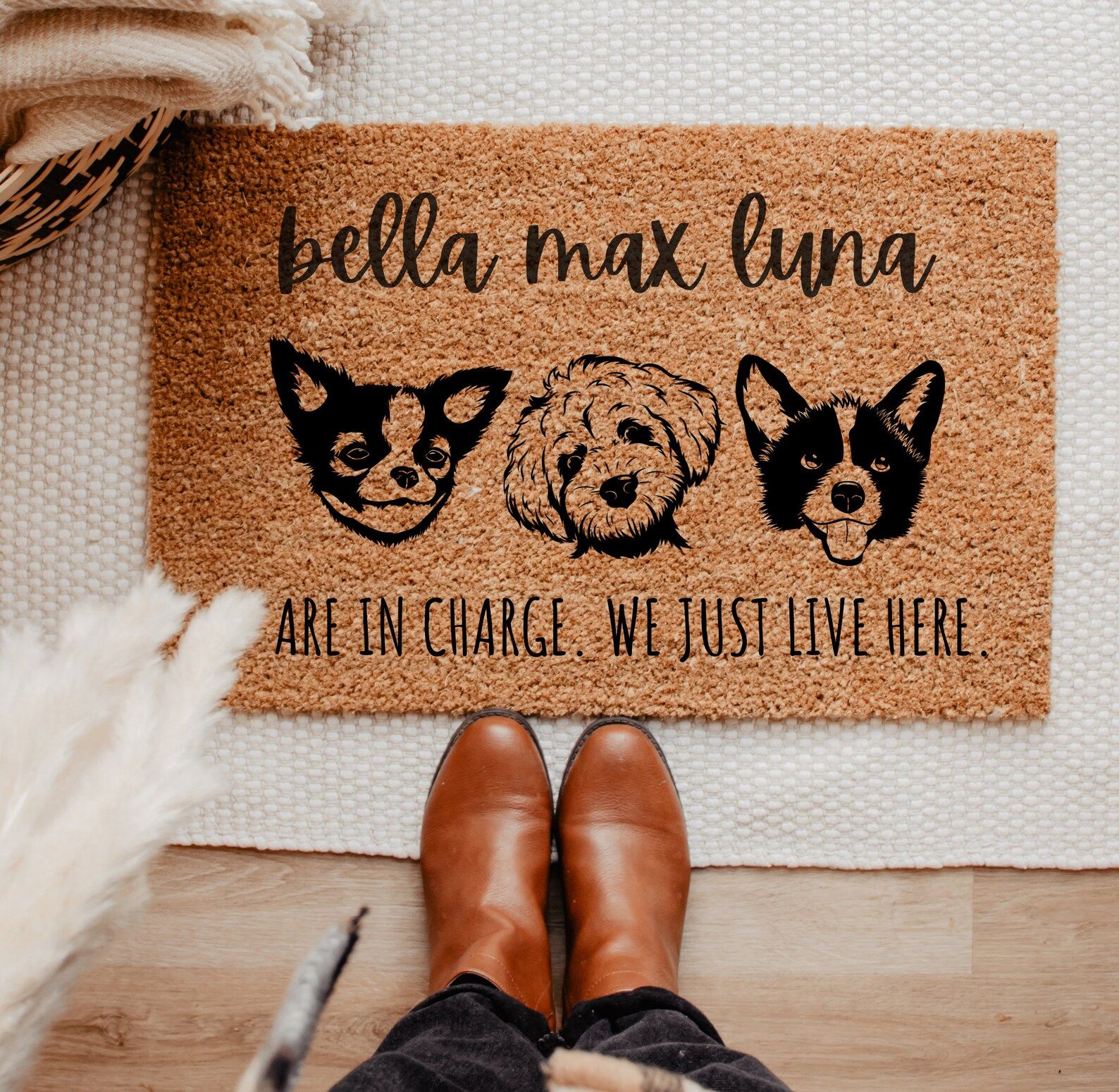 6. Fun Doormats
And speaking of someone who has just moved in, doormats can be ideal for housewarmings or someone who has recently gotten a new pet.
These doormats range from ones with simple messages to the borderline ridiculous. You can get customized ones with a photo of the pet on the doormat. Some of them have captions such as "Rocky lives here" etc. Others have a picture of the dog with funny or heartwarming captions next to them, saying, "To you, I'm just their dog. To them, I'm their baby".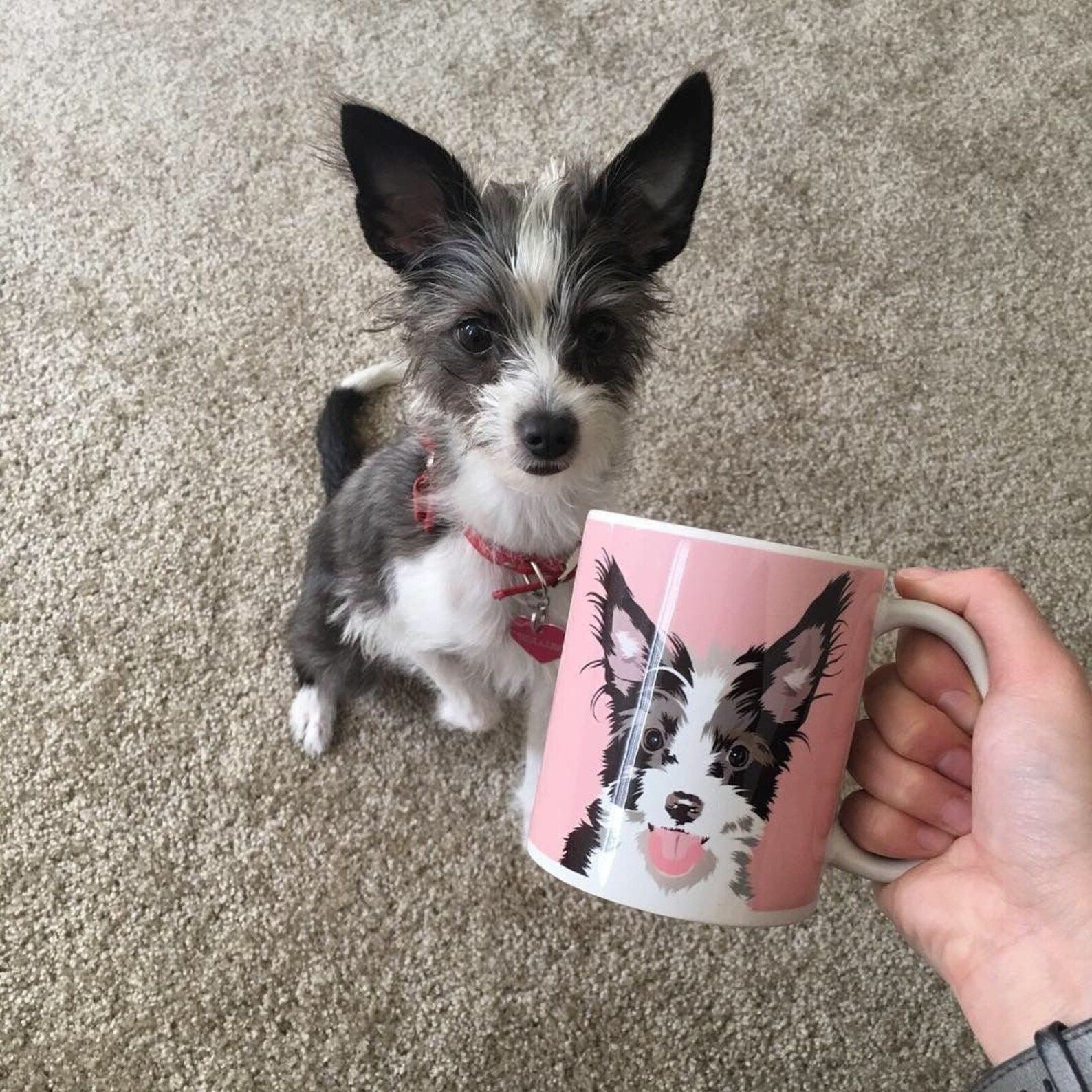 7. Personalized Mugs
And of course, a simple mug can be a nice and funny present too.
If you are working on this last minute, some stores might have mugs with "Dog Mom" or "I prefer cats to people" on them or something like that. If you're lucky, they might even have their breed of dog or cat on them.
If you want to go personalized, you can get a photo of their face imprinted onto the mug or glass. You can also get their paw prints printed onto them too.
These are particularly good for housewarmings or someone who has recently moved in.
Personalized mugs or glasses shouldn't set you back more than 15 dollars.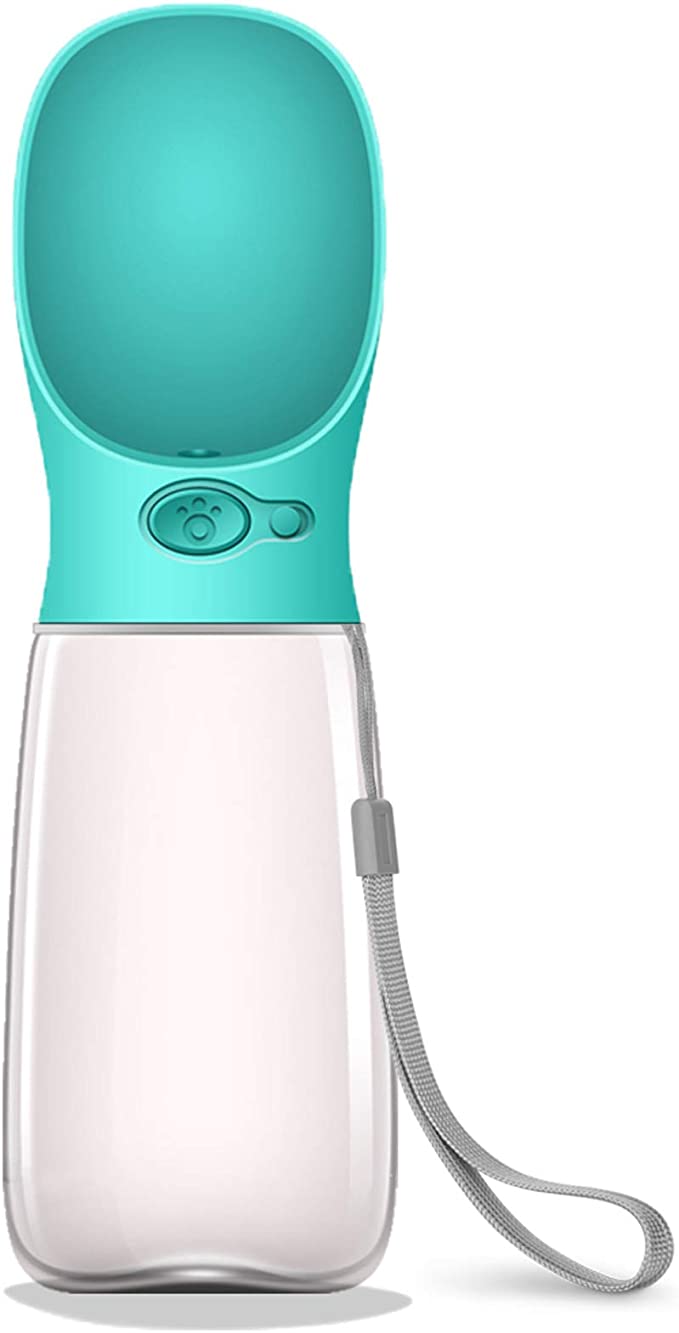 8. Portable Dog Water Bottle
At number eight, we have something that is particularly useful for dog owners. A lot of dogs find it difficult to go for walks during the summer. In fact, heat stroke can be a risk for some dogs during this period. So having a portable water bottle they could use could be incredibly useful.
This is ideal for someone who has just gotten a new pet as there's a chance they might have one of these already. You can also find ones that double up as food containers. So your friend's days of carrying dog treats in their pockets could be over.
This is also a gift you can get at the last minute too, as it should be available in most major pet stores. These range between 5 to 25 dollars.
9. Talking Pet Set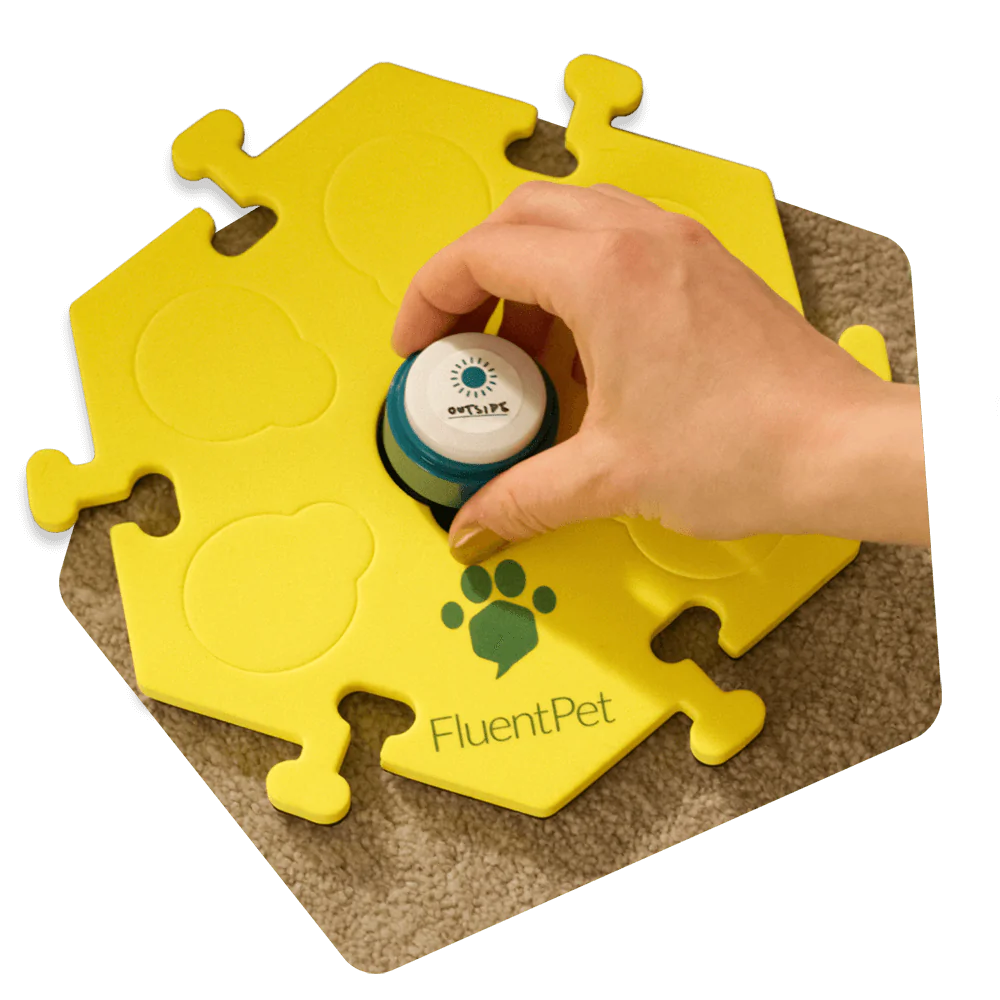 At number nine, we've got something exclusively for dogs but it is a truly amazing present. Devices like FluentPet use a system of buttons that allow dogs to 'speak' with their owners.
With something like FluentPet, their pet can learn to press certain buttons to communicate various things. They can press buttons that ask their owner for a "treat" (this gets pressed a lot), "water," or "walkies".
The only drawback is that these sets sometimes involve time and effort to train the dog to use them, so maybe look at other presents on this list if they have a really hectic lifestyle or have young children.
As we'll see later on, a lot of the other gifts on this list are customized and only available online. This is something you could pick up at a pet store and purchase right away.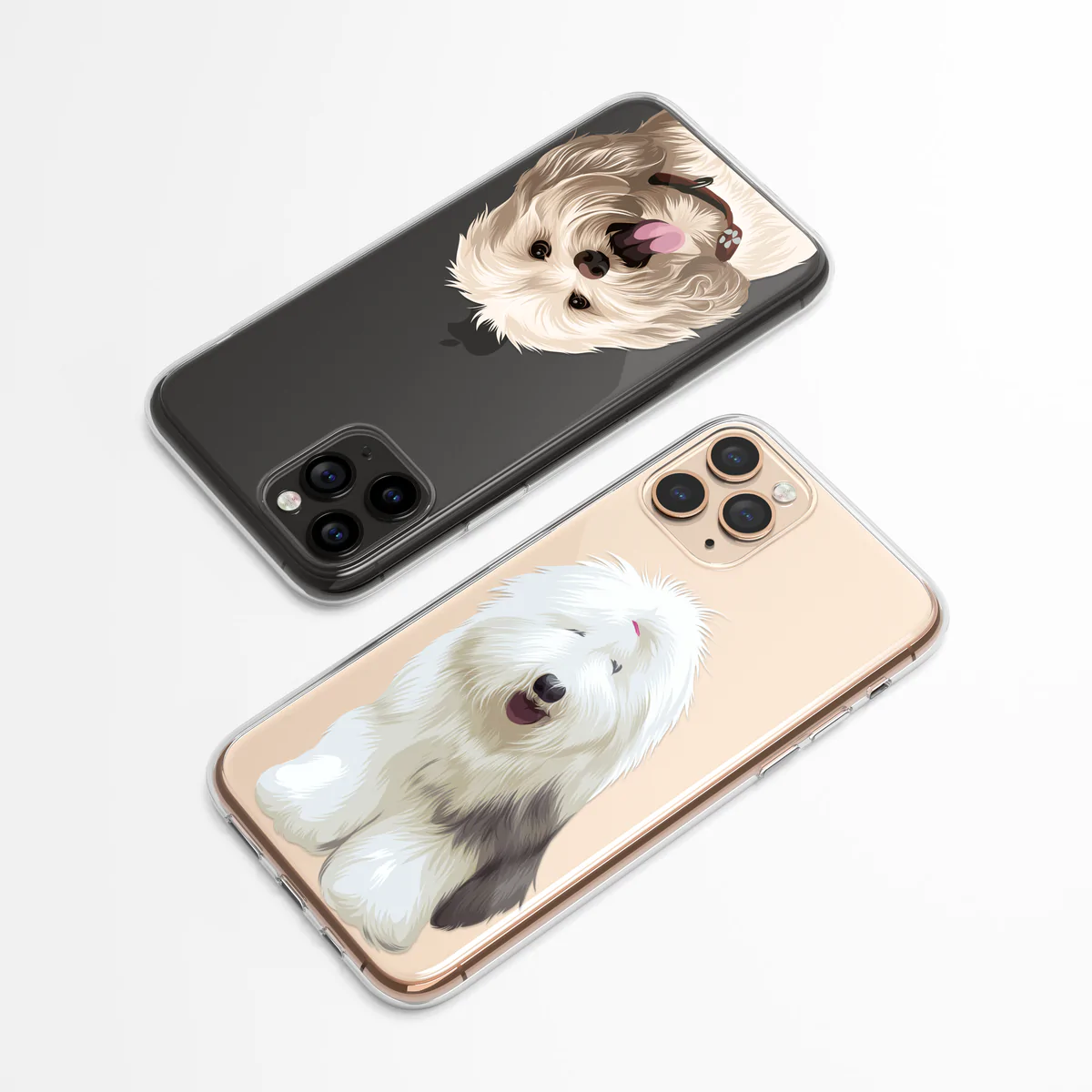 10. Phone Cases
Presumably, the pet lover in your life does not live out in the woods and has a phone. You can get a custom phone case with a photo of their pet printed on it, and it is perfect for a work colleague in the office. There are similar accessories for tablets, laptops and mousepads too
Customized gifts are great because you are giving them a thoughtful and one-of-a-kind gift.
Personalized gadget covers will also not be of much use for those last-minute shoppers out there. Sorry guys, we can't help you out here. But there might be covers with similar-looking dogs and cats that you might be able to pick up too.
They are the perfect gift a colleague for a birthday or the work Secret Santa.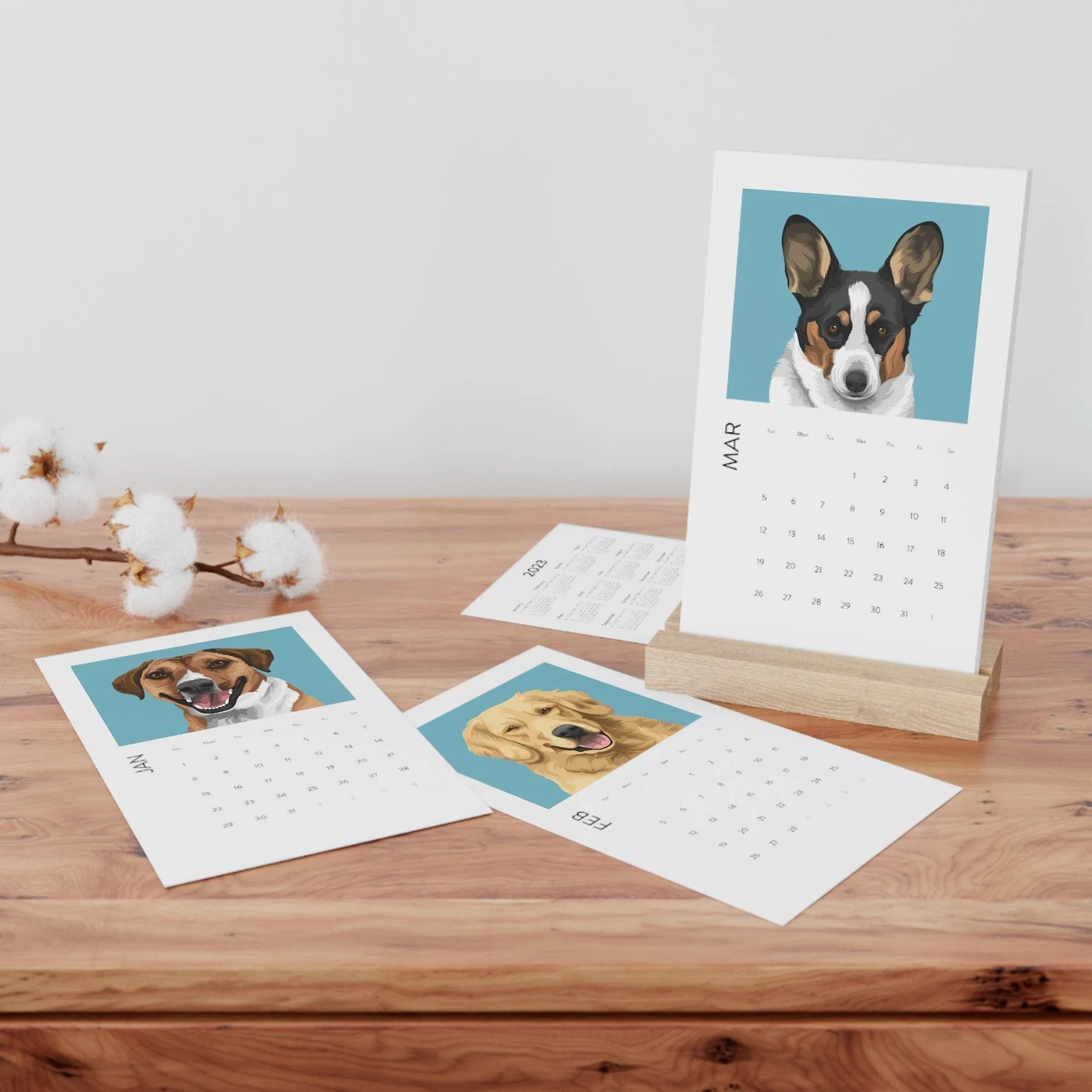 11. Pet Calendar
At number eleven, we have something for thoughtful gift-givers and the last-minute shoppers alike. With Christmas around the corner, a calendar is always a simple and easy gift to give.
If you want to go the whole hog and get a personalized calendar, you can certainly do that. If they are that obsessed with their pet and have 12 decent photos on their Instagram, then you can nab them and use them for a calendar. This is probably OK only if they are a family member or close friend, as taking photos from their social media and making it into a calendar might be a touch on the creepy side.
A less invasive calendar is one dedicated to the particular breed of dog or cat as their pet. And it's something you might not need to order online, and can pick it up last minute too.
So, did we help you find the gift you need for the pet lover in your life? If we missed out on any other great gift ideas, we'd love to hear your thoughts in the comments section below. Thanks for reading, and see you again soon.
Comments