Creating a portrait of your dog made is a personal experience. You are creating a memory that can last a life time and one that will make you smile every time you walk by if you get it right! So it is important to get it right.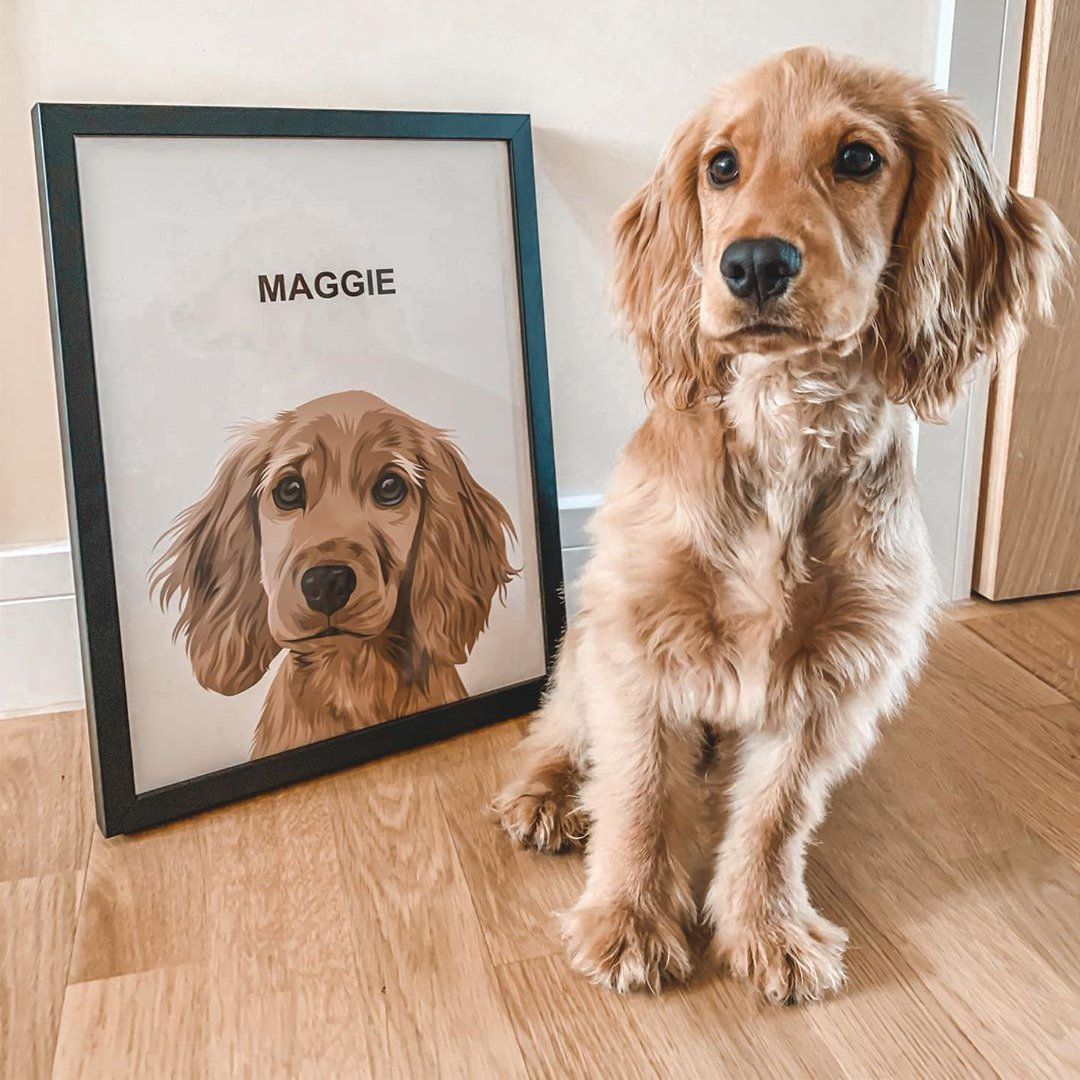 Many people will get a dog portrait made for friends who have recently had a pet pass on. It can be weird to buy a gift for someone when their pet has passed away, but they make great pet loss gifts as they remind you of the great times you spent with your pet over the years. It can be one of the most meaningful gifts you can buy for them, and it may even make them cry (happy tears!).
There are lots of pet illustrators online and great artists but there are bad ones too. How do you know who to trust?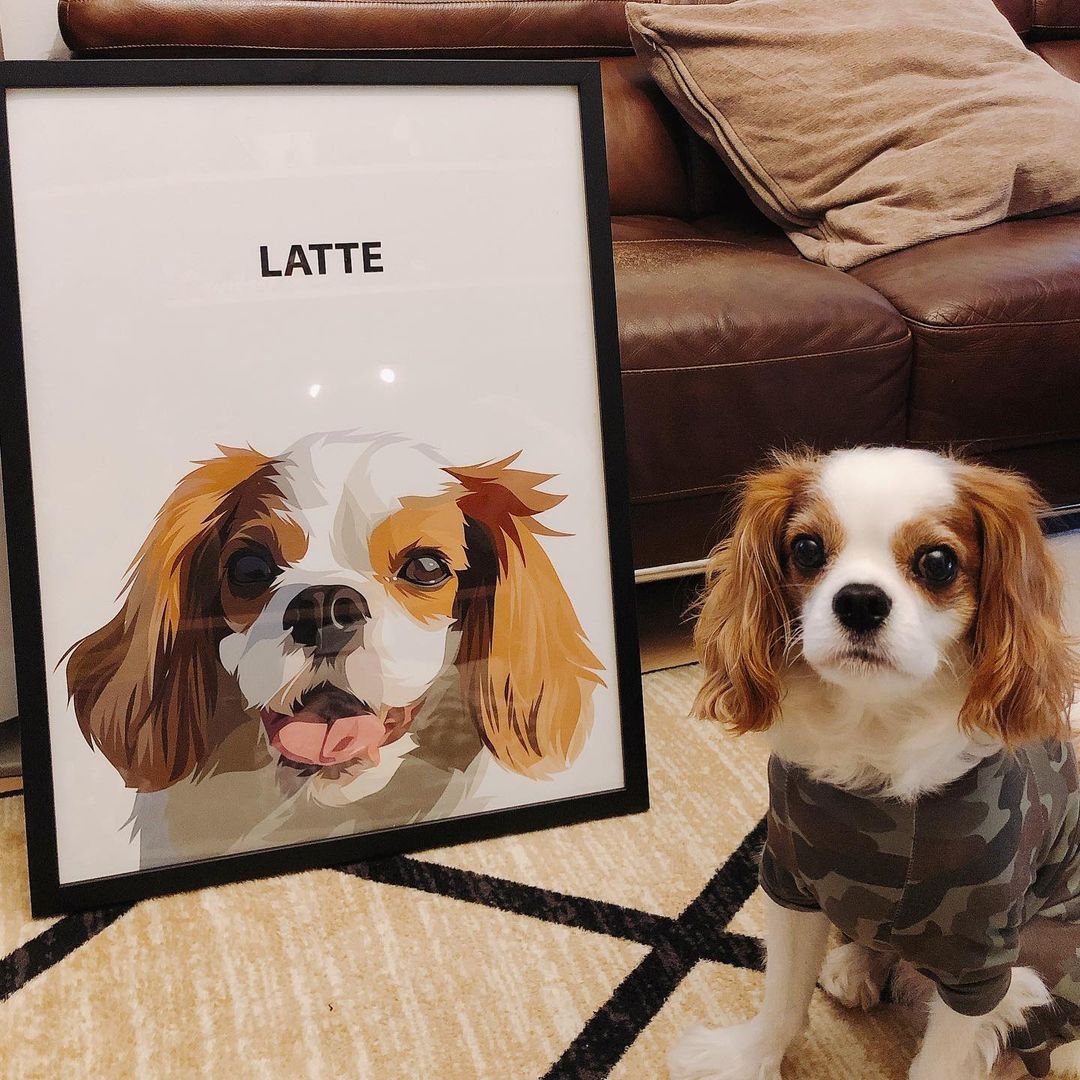 The first step is to make a shortlist of any companies you like, then check out their reviews, Trustpilot can be a great place to gain an independent viewpoint from lots of people who have purchased from them. You will be able to see what their customers think of them in a place where it is almost impossible for the company to censor.
Does the company allow you to preview your piece before you purchase? If no, why not? Do they allow you to purchase a copy of the digital dog art for future use? I would normally recommend you to purchase your pets digital portrait so then if you are looking to print it on something else you absolutely can.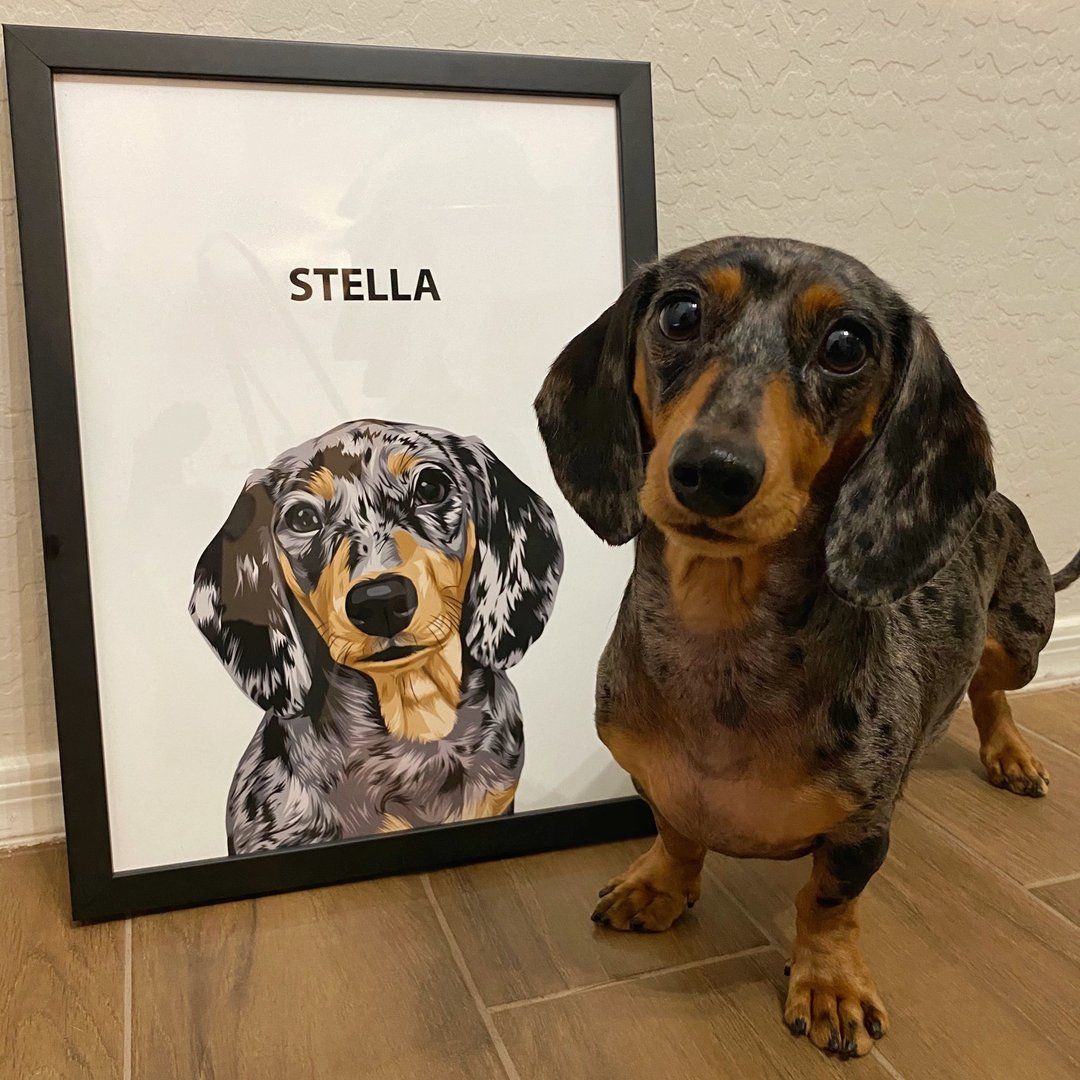 As with all art, you will get out what you put in. It is worth taking the time to provide your artist with a well-lit, detailed photograph so that they can capture everything that is unique to your pet. The photos you provide are crucial to getting a good result as it is the only thing the artist has to go off. And if your dog or cat has a specific feature you want to highlight or some greying fur you would rather avoid, make sure you mention it to your artist. Most websites will have an input box for any notes you have, so make sure to be detailed!
When you are taking the photo, make sure your pet is looking at the camera and they eyes come out clearly. One of the most recognizable parts of a pet is their eyes so a clear shot of them will go a long way to creating a portrait you will love. You will also want to make sure they are sitting up so their face hangs naturally. If they are leaning on something or lying down, your dogs face may look a different shape in the photo, and if that's all the artist has to work from, it will look that shape in the illustration too.
You will want to ensure you dog looks happy too. The photo needs to reflect how you see your pup. I don't think many people see their pups as unhappy! So it is important to ensure they look happy in the photograph. If you want their tongue to be out in the digital portrait, make sure it is out in the photo too!
Natural lighting works best when taking a photo for your portrait and be patient with your pet. Your dog is (probably) not a professional model so take time with them and reward them with treats when they are behaving well.
Choosing a spot to hang your new portrait can be exciting. And the location depends at least in part, on your living situation. In this case it's actually better to have a small home, that way you will have less options to choose from! Often couples will hang them in their bedrooms so that every morning they wake up, they see their lovely pet! But if you have children, they will want to see it too, so you may need to hand it in a communal area. Living rooms work great, but may distract you from the television when you can't resist staring at your portrait. A portrait greeting you next to your door, so as you come home from work or a long run, you are greeted by a portrait of your pet can be a great decision and one that works for everybody.
Creating a custom pet portrait for your furry ones is a fun experience and making sure you get it right will ensure you are thrilled with the end result. We have awarded Impersonate Me our design award for the best pet portraits.
Comments