Each worksheet features several tracing and writing exercises that will guide children through the process of learning to write the letter B. With our worksheets, kids will quickly learn the correct letter formation and be able to confidently write the letter B on their own.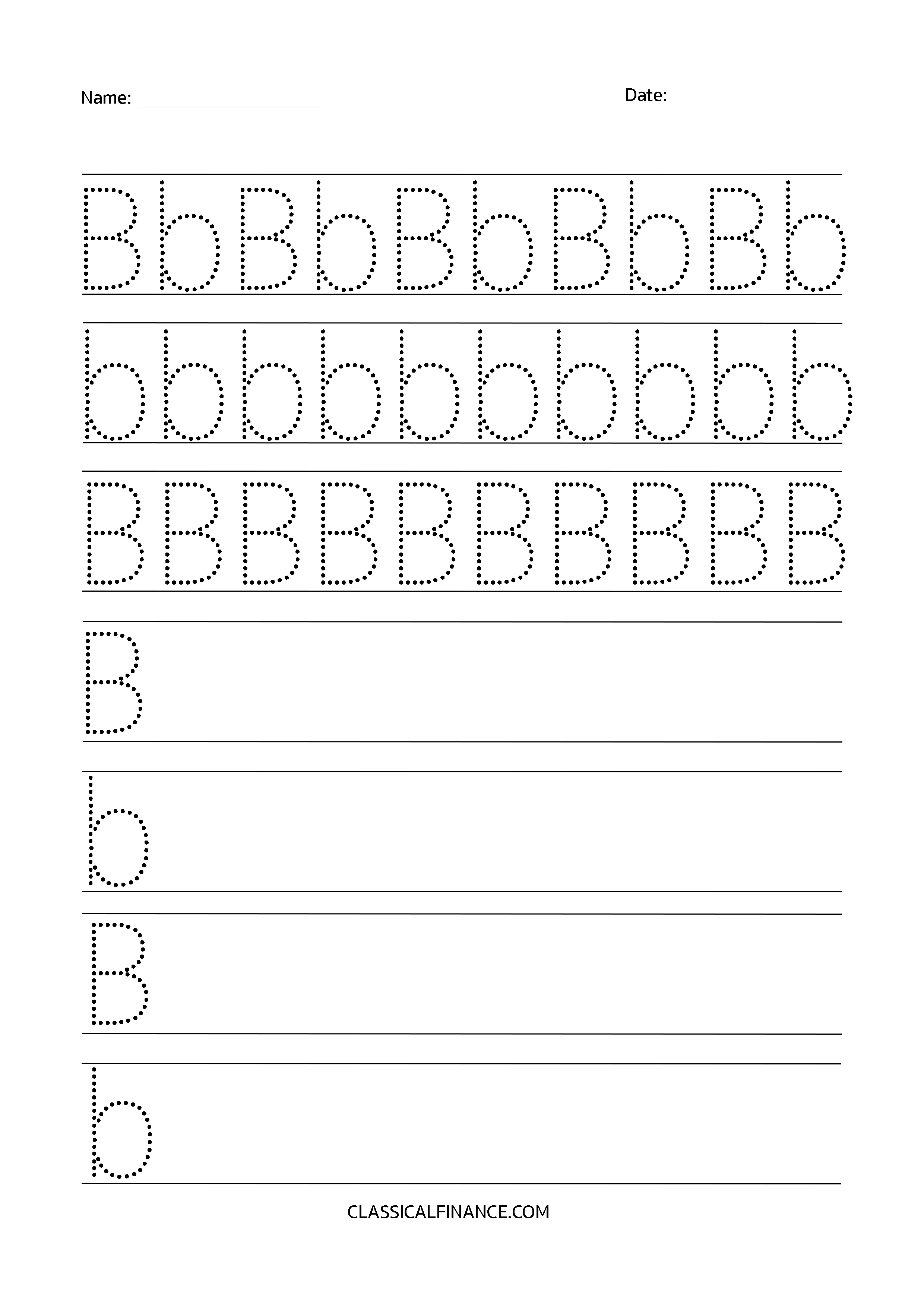 By starting with simple shapes and lines, children can gradually build up their skills until they are able to write the letter B confidently. With practice, children will be able to write the letter B quickly and easily. Our printable worksheets provide a fun and easy way for children to practice their writing skills.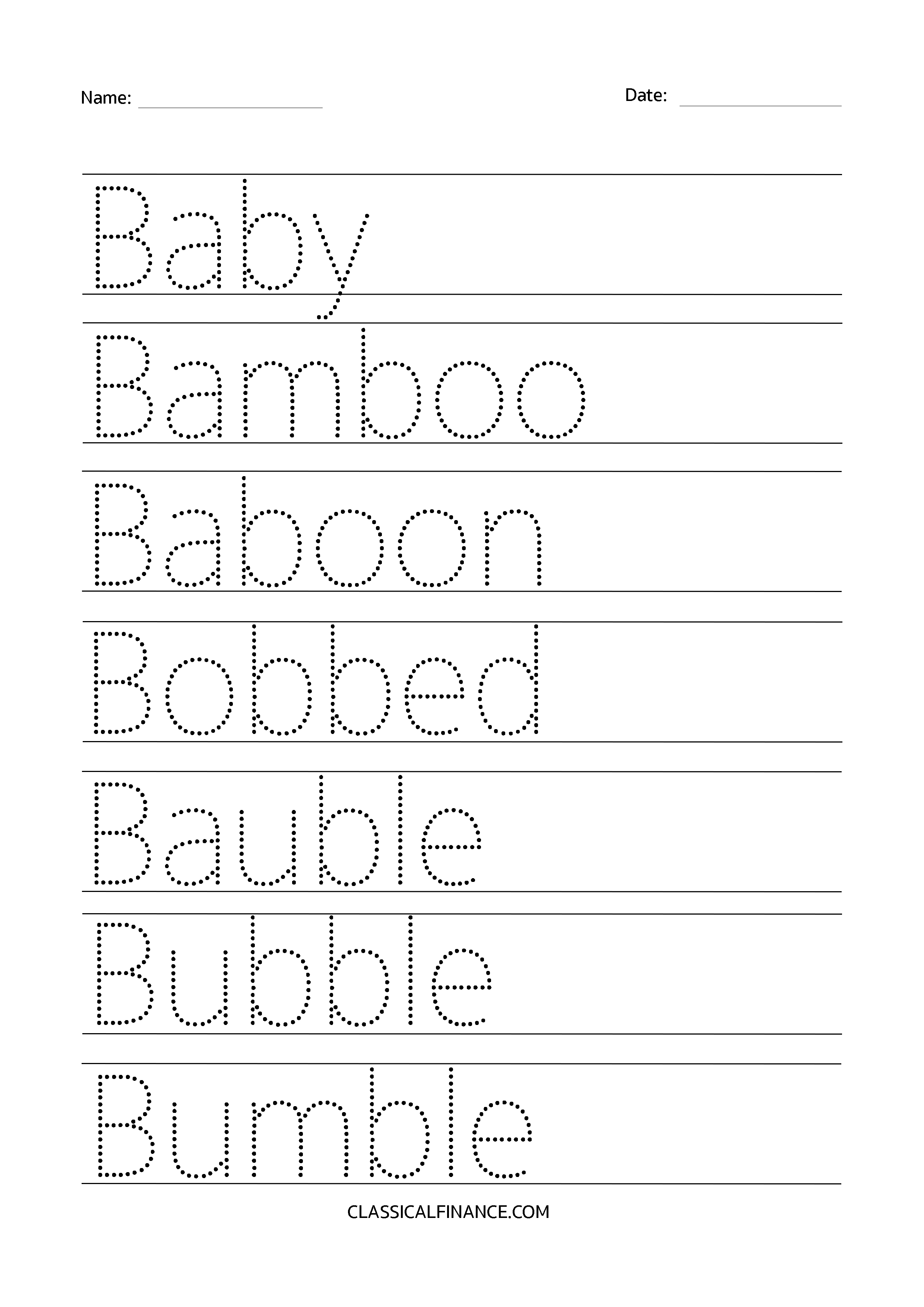 Like any skill, learning to write letters takes time and practice. A good way to start is by tracing the letters of the alphabet. This will help your child to get a feel for the correct letter formation.
Once they are comfortable tracing, they can begin to practice writing on their own. It is important to encourage your child to take their time and to focus on forming each letter correctly. Repetition is also key; the more times your child writes a letter, the more likely they are to remember its proper formation. With some patience and practice, your child will soon be writing letters like a pro.
Another important aspect of writing letters is teaching your child how to space their letters correctly. This can be a bit tricky, but it is important to make sure that each letter is given the correct amount of space. A good way to help with this is to have your child use a ruler or other straight edge when they are writing. This will help them to keep their letters straight and evenly spaced.
Once your child has mastered the basics of letter formation and spacing, they can begin to practice writing words and sentences. This is where things can really start to get fun! Encourage your child to be creative and to experiment with different words and phrases. As they become more confident in their writing skills, they will be able to express themselves in new and exciting ways.
Writing letters is a great way for your child to develop their fine motor skills. It also helps to promote creativity and self-expression.
If you would like us to create more worksheets, reach out to us on our contact page and we'll see what we can do. Each worksheet has been carefully crafted with accuracy in mind. If you find any errors please let us know so we can make the necessary corrections. Worksheets are free for personal use only and may not be sold or redistributed without our written permission.
Alphabet Worksheets
We have worksheets for every letter, so you can choose whichever one your child needs to work on. These worksheets are a great way to help your child master their letter formation and improve their handwriting.
A, B, C, D, E, F, G, H, I, J, K, L, M, N, O, P, Q, R, S, T, U, V, W, X, Y, Z