Eagle Rock WERKSHOP® is a brand that focuses on living your best life, embracing your individuality and giving it all you've got. Founded by Chriztina Marie, WERKSHOP® believes in doing things methodically, ethically and with purpose. They are also working toward a more sustainable future by shipping in compostable mailing bags and are actively trying to add more recycled materials to their collections.
Was it a lightbulb moment or gradual process to start Werkshop?
Absolutely. One day, I went for a long  2 mile walk with my buddy while it was over 100 degrees outside. I was wearing 'fashion'  leggings and immediately regretted my choice as I felt like I was suffocating in them. Then I immediately imagined WERKSHOP: leggings that looked like 'fashion' but could perform while living and werkin' out.
How did you get your first three customers?
I actually launched WERKSHOP via kickstarter . I prepared my campaign, launched it, and promoted it the best I could on social media. I also reached out to 100's of traditional media outlets and tried to get as many organic PR placements as possible. I cannot even remember the first three customers (I think my mom was number 3 haha) but by the end of the campaign, I had over 760 backers pre-order our leggings.
How did you validate the idea?
At the time, I was the design director for a men's denim brand.  I already had over 12 years of apparel industry experience, so developing the first samples was fairly easy.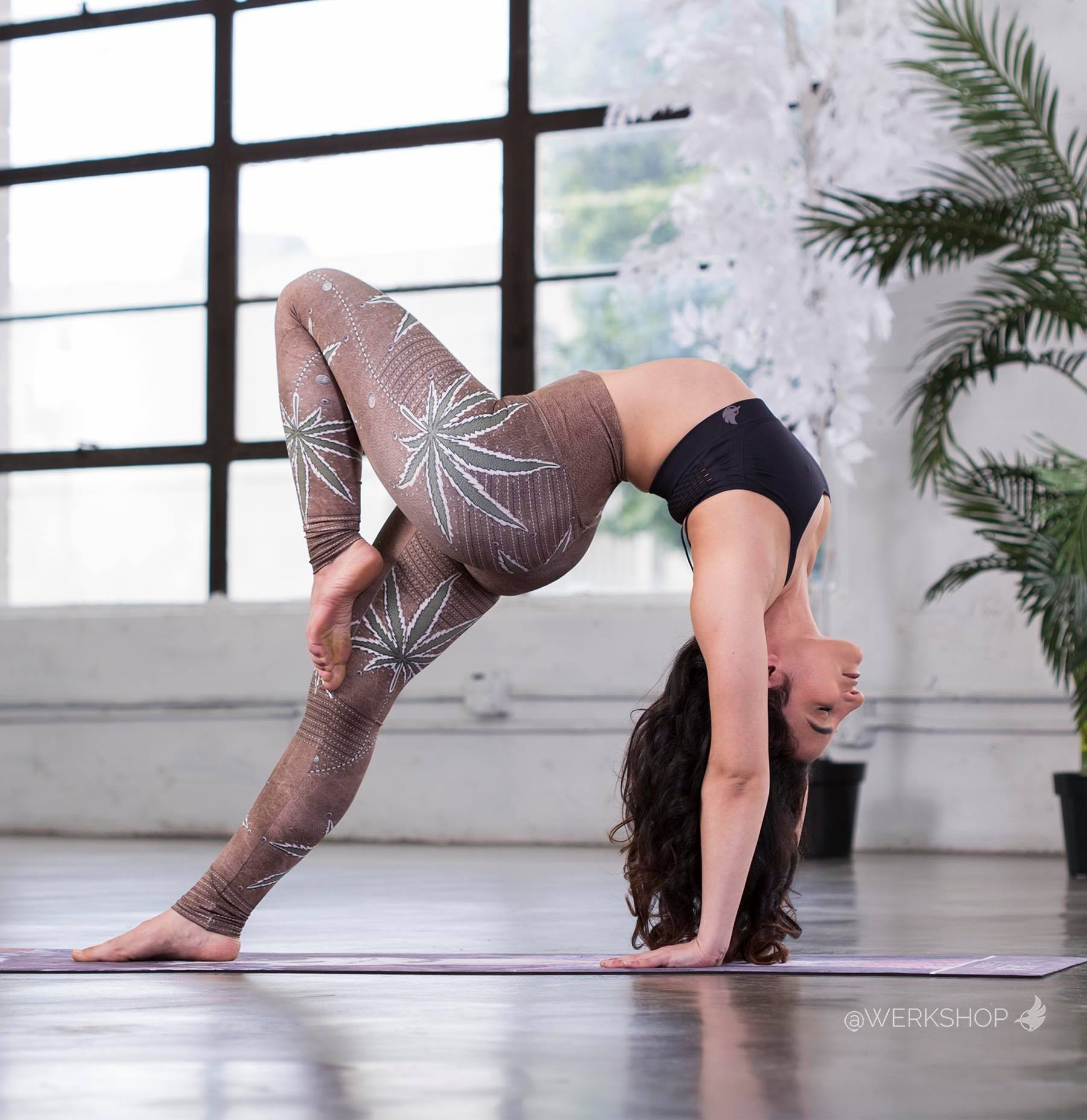 I then wore those first samples to a couple of yoga 'meetups' and people were so excited and curious about what I was wearing! Seeing their enthusiasm definitely gave me the confidence to proceed with my kickstarter campaign.
Did you have any experience/expertise in the area?
I have a ton of experience in apparel design/development and manufacturing. I have done everything from concept design, technical design, pattern drafting, packaging, graphic design, product development, fashion illustration, trim design, spec writing, quality control.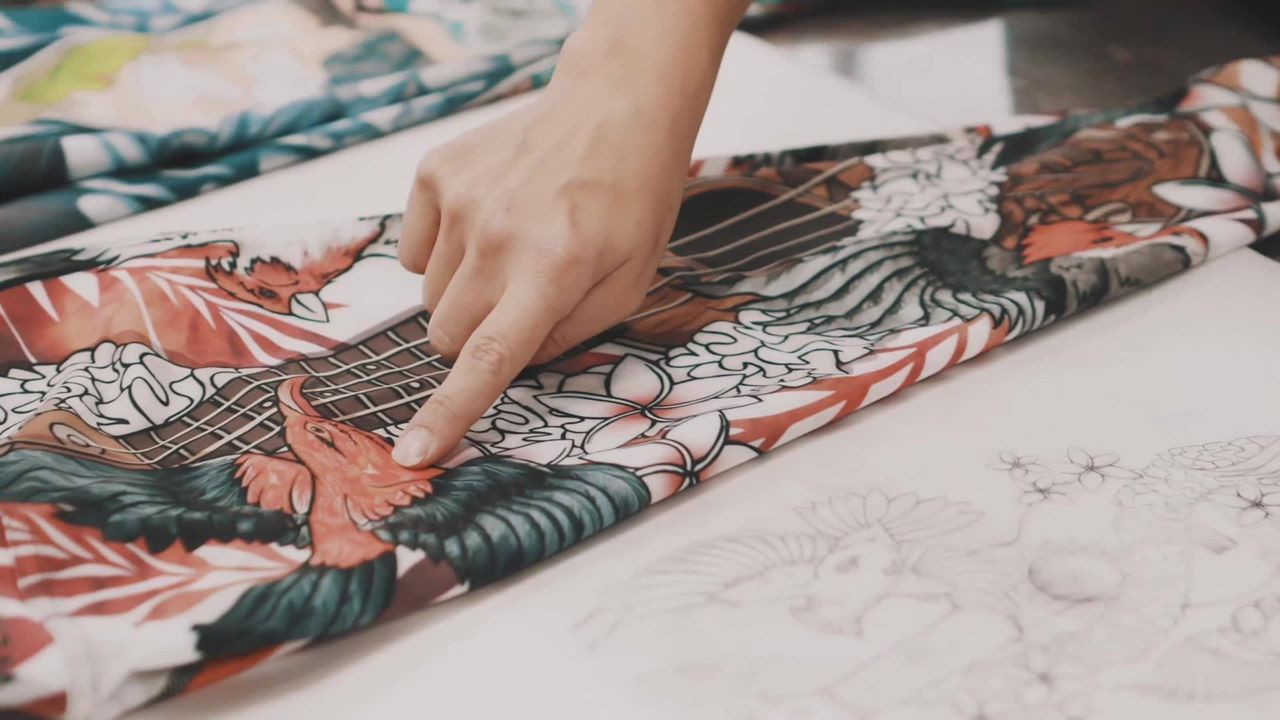 I have also been to China almost a dozen times for my previous job to design/develop and QC on-site. But my knowledge of e-commerce was pretty limited and I have learned everything about online marketing on the fly and it's been quite a ride.
Have you raised any money? How much?
During my kickstarter, I raised just over $94,000 for the launch of my capri-length triathlon leggings. I also did a second kickstarter campaign for my Men's Performance Shorts where I raised just over $25,000.
What regulatory approvals did you have to go through?
I have all my required permits/licenses needed to operate in the state of CA and the city of Los Angeles.
Who is your target demographic?
Women (and men) who are young at heart, active, and love to express their individuality and personality.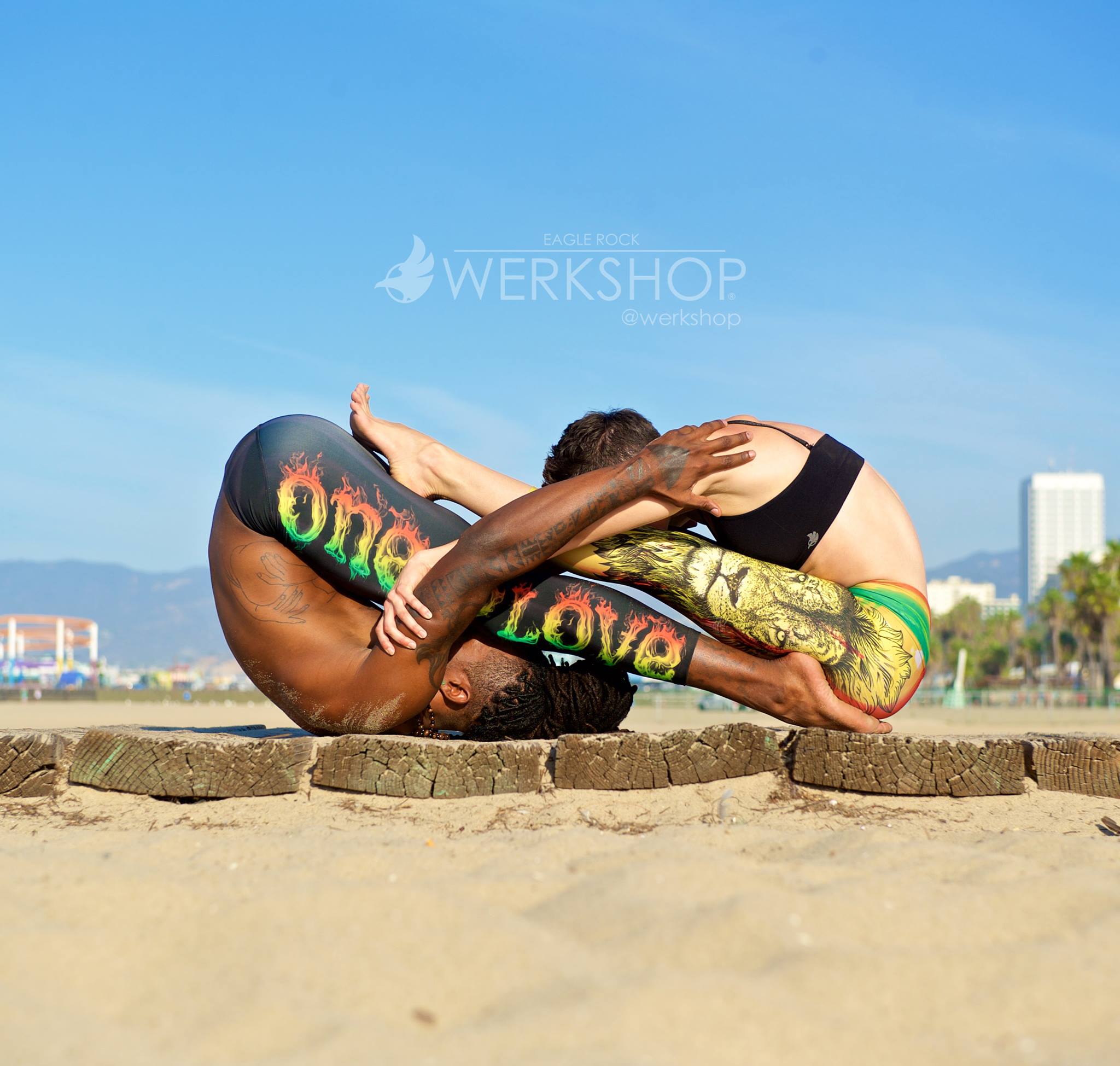 After doing a couple surveys, I also came to find out that about 80% of my customers work out either at home or in group classes at least 5 times a week!
What is the funniest/most strange customer request you've had?
Funniest request would be when Anna Akana reached out to do a collab with the Catstronaut leggings.  Working on the 'Cat Astronaut in outer space'  leggings was hilarious. I also had a customer once email saying that she wished I would make a 'menopause gift basket' that would include all things that women would need during that time in their lives. She said it would consist of WERKSHOP Triathlon leggings, red wine, chocolate and a good book. She said that my compression fabric makes her feel like she lost 5-10 pounds every time she puts them on. Such a great idea!
How did you fund the idea initially?
Through kickstarter and an 18 month no-interest credit card!
Where did you meet your cofounder/founding team?
I'm the sole owner of WERKSHOP without any partners or investors.
Any tips for finding first employees?
Make sure you have all your HR Onboarding documents set. You need a whole lot more than just two forms of ID - plus a clear job description.
What motivated you to start your own business?
I've been an entrepreneur my entire life. I first started selling prints and keychains of my artwork when I was around 11 or 12 years old, so I have had the 'itch' since before I can really remember.
Do you have any advice for someone just starting out?
Don't give up. Things will get really really hard. But just try to look at each roadblock as a lesson and keep moving forward.
What has driven the most sales?
In the beginning, it was definitely instagram but the climate and algorithm has vastly changed over the last 8 years. It is now entirely a 'pay to play' game so I've had to rely mostly on word-of-mouth to spread awareness.
What is stopping you being 3x the size you are now?
California. (seriously, though) Over the last 8 years, the 'cost of doing business' in California has skyrocketed. I've always paid a living wage and believe that people should be paid fairly, but all the red tape in California is making it hard to survive and grow. Worker's Compensation is nearly 20% which I think is insane. Unemployment taxes and Payroll taxes keep going up, all my insurances have gone up dramatically for being in a 'fire zone', and the new A-B-C 1099 law basically makes it impossible for me to hire people to help with small projects here and there. It's really hard to put someone on payroll if you only need help for one week. Larger corporations can absorb a lot of these costs, but for a small bootstrapped business like WERKSHOP, it definitely makes it a lot harder to keep the lights on. These are some of the reasons I am slowly planning to shift some of my production to a new manufacturing partner in Colombia. I need to split my liabilities.
What were your family and friends first thoughts on your company?
My family was always super supportive although I think my dad had a panic attack when I "quit my day-job" to focus 100% on WERKSHOP.
How do you protect yourself from competition?
It's really hard to protect yourself from the competition in apparel. I have had my entire collection counterfeited by Chinese manufacturers and there are more 'fake' WERKSHOP leggings on Amazon than authentic.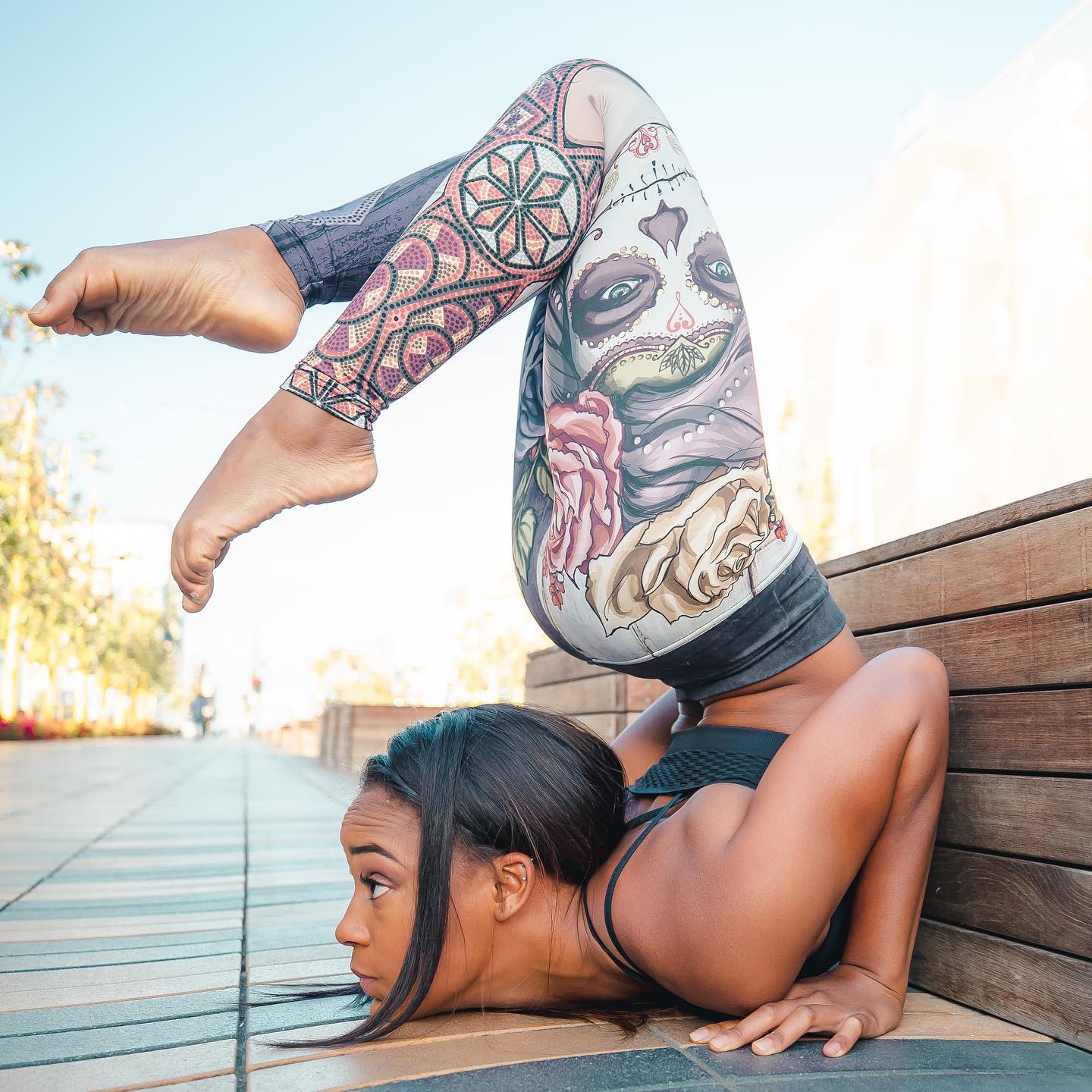 I don't even know how much money I have lost trying to fight the counterfeits and I hired an attorney in Beijing to fight on my behalf and it was a nightmare. I would get one Alibaba, TaoBao or AliExpress listing down only to have it pop back up again a couple weeks later.
Do you have any advice for someone just starting out?
The best advice I can give to a small business is to focus on yourself and innovation. Try to stay ahead of the game.
Do you have any trademarks/IP/patents?
Yes, I have several trademarks including my logo, Eagle Rock WERKSHOP and Design for Fitness | Styled for Fashion. I also copyright and protect my original artwork.
What are the top 3-5 apps your business could not run without?
Shopify (of course), Klaviyo for email marketing, Facebook and Instagram, stampd.io for reviews (reviews and social proof are so important)!
What are the next products you're working on?
I am currently working on a new collection of leggings, flare legs, bicycle length shorts, and skirts that will all have pockets! (with a matching four-way reversible top, of course) this new collection is so incredibly exciting for me and is being manufactured in Colombia at a solar-powered sewing facility. It has been a priority of mine for quite some time to add pockets to my printed leggings, but the cost of manufacturing in California has prevented me from offering them sooner (to use quality fabric and provide a product that lives up to WERKSHOP standards, pocket leggings would cost well over $128 to make here in California. But now, by shifting some production to Colombia, I will be able to offer these pocket leggings at the same price as my current collection. We are also working on incorporating more recycled materials.
Would you ever sell?
I would be open to selling and/or getting a partner to share the business with.
| Company Name: | Eagle Rock WERKSHOP® |
| --- | --- |
| Founder: | Chriztina Marie |
Comments