| State | California |
| --- | --- |
| Timezone | Pacific |
| Is Area Code 562 Toll Free? | No |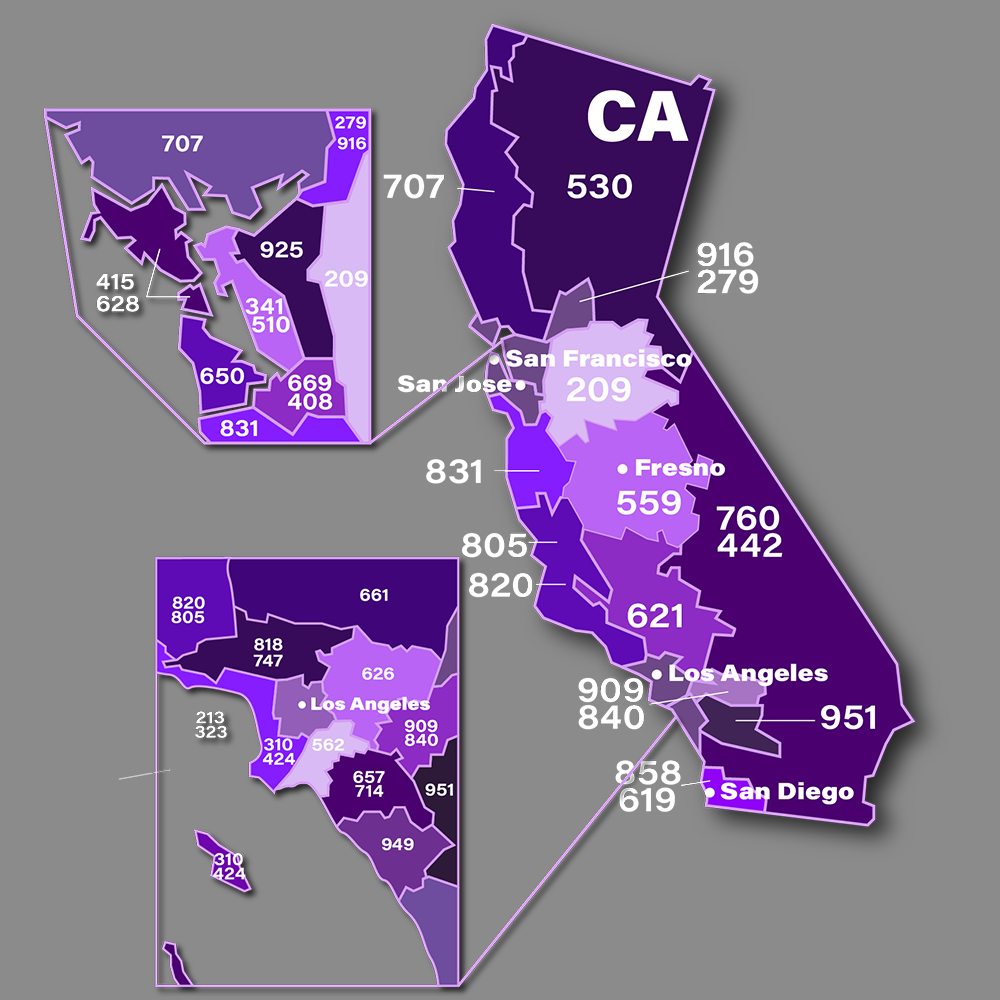 When you receive a call from an unknown number, the area code will often give some indication as to where it is coming from.
Where Is Area Code 562?
The 562 area code is located in California, covering parts of Los Angeles and Orange counties and includes cities such as Long Beach, Pico Rivera, La Mirada, Brea, Bell Gardens, Paramount, Cerritos, La Habra, Whittier, Lakewood, Seal Beach, Downey, Bellflower, South Gate, Norwalk. It also includes or patriotically includes the regions of South Orange county, San Gabriel Valley
Origin of Area Code 562
Until November 1991, the region was under area code 213. At this time, code 310 was introduced to serve the western and southern portions of area code 213. The introduction of cellular phones and pagers brought the need for additional codes to facilitate communication. In January 1997, area code 562 was created is a split from area code 310. Overlays and splits are generally introduced when an area code is nearing capacity.
According to the companies, cellular technology was still new, and separation of the codes would lead to stigma that would affect sales. Users wanted their cellular phone numbers and home phones to be in the same area code.
The 562 area code required 10 digit dialing as of October 24, 2021 even for local dialing. This change impacted local calls and a grace period prior to the October dialing change to allow customers to update speed dialers, landlines, fax machines and other programmable devices. The switch was ordered by the Federal Communications Commission (FCC) to enable the 988 number to become the mental health crisis lifeline.
Pacific Bell, Verizon and AT&T are popular cellular carriers that operate in the area.
When dialing a 562 number you will need an 11-digit number when dialing from another country code, the country code (+1) followed by the area code or Numbering Plan Area (NPA) code, the central office code and the 4 digit subscriber number.
Uniqueness of Area Code 562
Area Code 562 stands out for its selective coverage in California. The code covers the entire Los Angeles County apart from Seal Beach and Los Alamitos cities. The selective coverage is due to the presence of different telephone companies during the creation of Area Code 310. Telephone numbers assigned for code 988, central office code, were under Area Code 562. However, code 988 was dedicated to the National Suicide Prevention Lifeline, making it a nationwide dialing code.
Origin Of Area Codes
Area codes were introduced in the 1940s. The first area codes were created in 1947 as a part of the North American Numbering Plan. At that time, the system only created 86 areas. The number of area codes has increased over time as the population and telephone use have grown. Now there are more than 300 area codes in service in the United States.
The 562 area code is not one of the original 86 area codes created in 1947.
Scams from Area Code 562
Technological advancements are beneficial; however, they come with several challenges, one of them being telephone scams. A series of telephone scams have been reported from area code 562 over the past years. While some targeted individuals within the area code, several scammers targeted people as far as different countries.
Authorities advise residents within area code 562 to be vigilant and cautious when receiving calls from strange numbers. Reporting telephone scammers to authorities help prevent financial and information losses.
Comments