Ryan Hogan is a co-founder of Hunt A Killer, the makers of the popular mystery, sci-fi and horror themed games. Since the company was founded in 2016, it has experienced incredible growth.
Currently, the company has sold over one-million boxes, built a community of more than 100,000 subscribers, doubled revenue year over year, and has created a large portfolio of games ranging from multiple seasons, to all-in-one gaming experiences.
Was it a lightbulb moment or gradual moment to start Hunt A Killer?
Before I started Hunt A Killer I launched a few other companies, one of those companies being a live zombie 5K race. My co-founder, Derrick Smith and I took our knowledge of live events and analyzed the live entertainment industry for common trends and themes. From there we started Hunt A Killer v1 in 2016, a live lifelike murder mystery event that took place at a 200-acre campground in Maryland.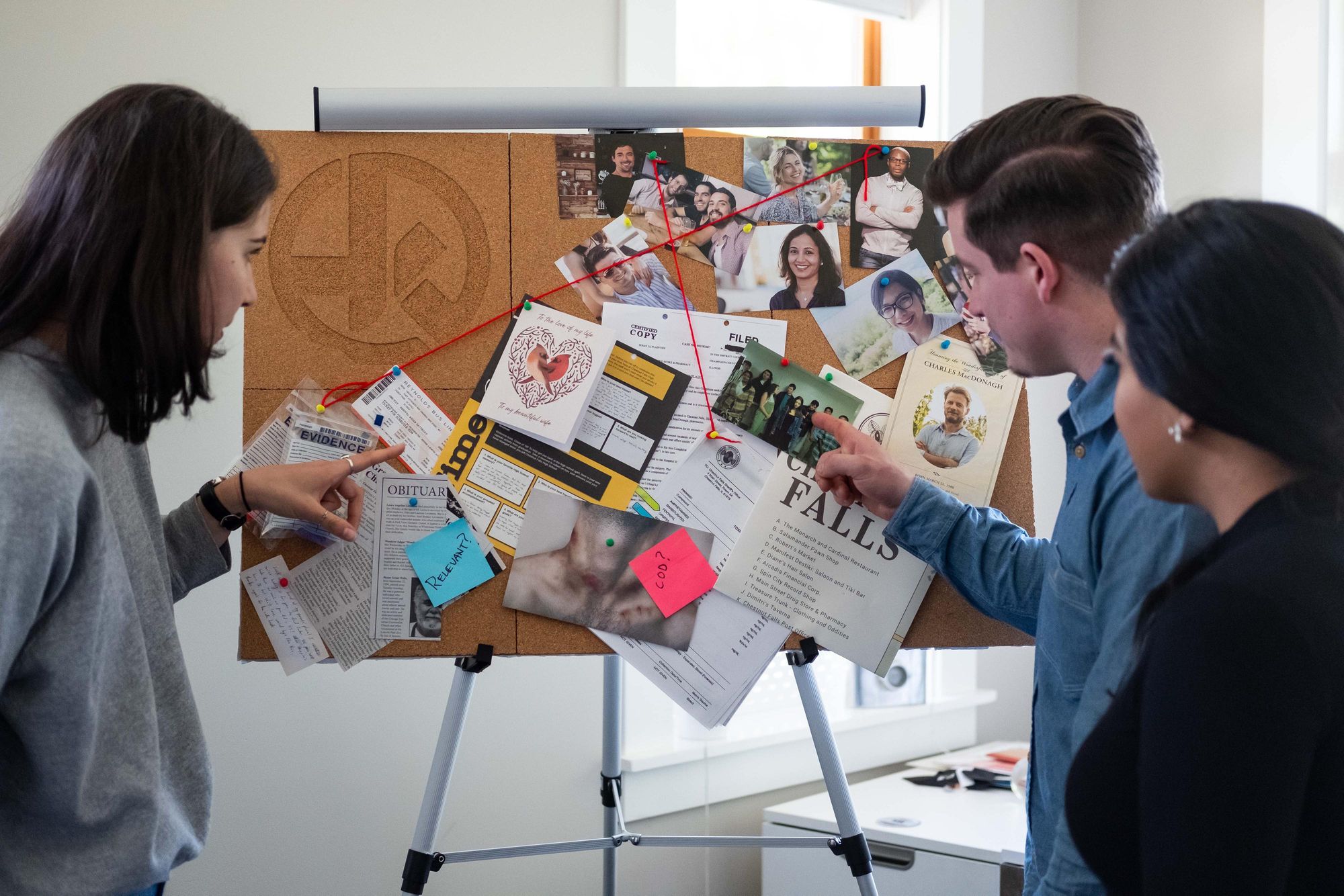 Players acted as detectives trying to solve the case in a 3 hour immersive experience. The event sold out and we knew we were on the right track. During that time murder mystery podcasts were also on the rise, along with escape rooms, and interactive theater. The only issue we ran into with the live event was that the business model didn't scale. So we pivoted, and switched our idea to a subscription base model, providing clues, items, and correspondence to Members' doorstep each month; allowing them to play the role of a detective in an interactive story.
How did you get your first three customers?
When we started out, word spread quickly about the subscription boxes through murder mystery Facebook community groups. Our first customers came from word-of-mouth stemming from these groups. Since then we have created our own Facebook community with over 125k Members, and over 100k subscribers.
Have you raised any money? How much?
We have seen continuous growth, doubling revenue year over year and hitting over $27M so far. Also, over the years we have continued to add various storylines to our portfolio of games, ranging from multiple subscription box series, to various all-in-one premium boxes.
Who is your target demographic?
Hunt A Killer is great for a variety of audiences. It's perfect for anyone who loves true crime, wants a fun date night-in activity, or a game night. It's interactive, bringing friends and families together to solve a mystery. Over the past year, we have seen more parents playing the game with their teens. We believe our products give families the opportunity to take a break from staring at their screens all day.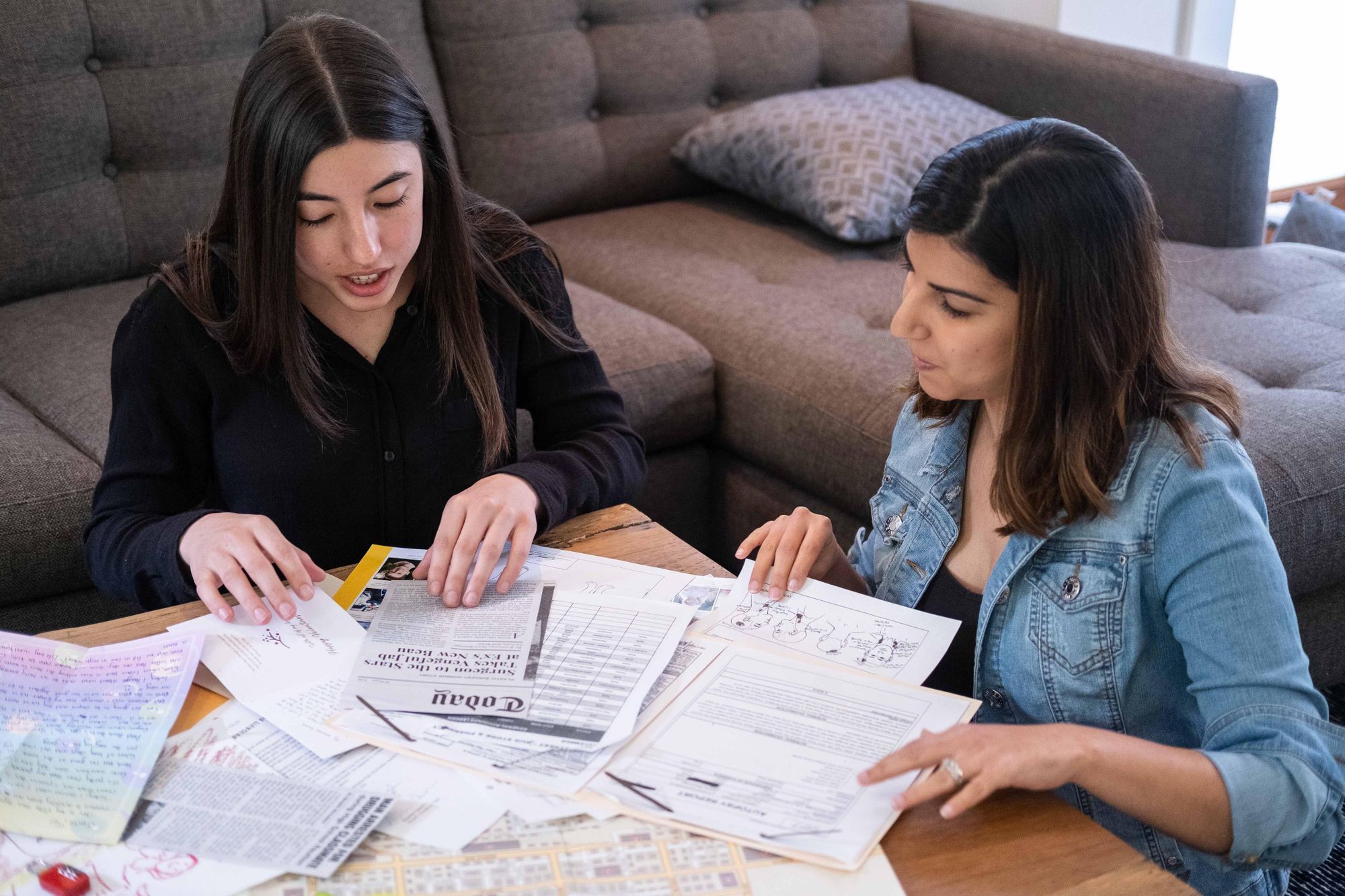 In terms of age appropriateness, I would say the game is closest to a PG-13 rating. We do have some games, notably our premium boxes, that are appropriate for younger players. Space Madness and Ghastly Manor, for example, are a perfect fit for families with children who are slightly younger. Our games allow people to reconnect, and work together to solve the clues and puzzles we put before them.
What is the funniest/most strange customer request you've had?
The funniest/strangest moment we've had as a company happened in 2016. We had just started selling subscription boxes and I was the customer service rep managing the website's live chat. We got a note from an individual claiming to be a Harford County Sheriff (which, ironically enough is where I grew up) and needed to speak with the company owners. After mustering up [a lot of] courage, I called the Sheriff's office and listened as he explained our box was turned over as evidence from an individual at a retirement home. Turns out, the receiver's Grandson bought our experience as a gift for his grandmother (without telling her!) and she thought a real serial killer was contacting her. A crazy, but true story. And we never recovered the box -- ha!
Where did you meet your co-founder/founding team?
I have been a lifelong entrepreneur, and was lucky enough to work with people close to me to start numerous businesses. Back in 2010 I connected with a lifelong friend of mine, and my co-founder, Derrick Smith, to launch Run For Your Lives (a 5K zombie run). I was lucky enough to continue to work with Derrick to start Hunt A Killer following that venture.

Once we found our product-market fit with Hunt A Killer, we worked hard to find a scalable business model. We had to be creative to secure solid cash-flow without traditional venture capital. With our live Hunt A Killer event, a company called ActiveNetwork pre-purchased a block of tickets for the 2017 event we were planning, and our credit card company was able to approve a $50k limit. While the second event didn't go on as planned, we happily refunded ActiveNetwork's money from the subscription box sales we received over the holiday season.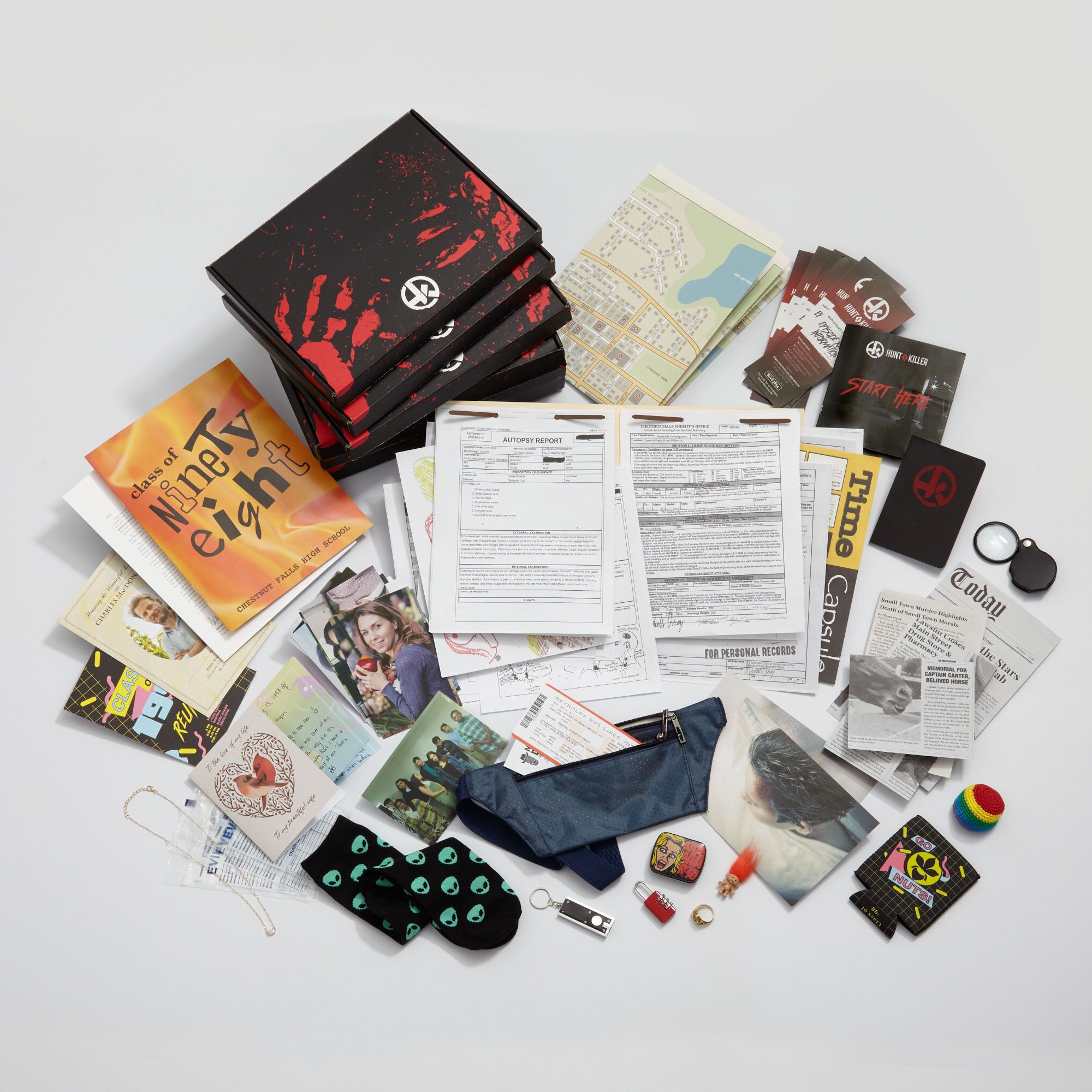 We launched our company in Baltimore, where we grew up. Our first episode required some trial and error. We started off with two writers (including Derrick) and a graphic designer. At the time we were completing the episodes a week before they went out. We worked to create partnerships with local printers, making sure our materials looked authentic, and included items at the traditional sourcing on sites like Amazon. As we continued to see the business grow, we were able to hire more writers, graphic designers, editors, and sources that have been constantly working to develop our immersive stories.
Any tips for finding first employees?
For companies starting out that don't have a lot of money to hire employees right away, I would look for a good co-founder to help you get things moving quicker. Collaboration is vital to balance ideas and provide some competition to find the best ideas. I was lucky enough to work with a friend of mine, but he also had the skills that were needed and was a core writer in launching Hunt A Killer. Obtaining a co-founder who helps round out the company can be essential. I would say that intelligence and creativity go a long way in starting and building companies.
Did you run any companies prior? What motivated you to start your own business?
Prior to Hunt A Killer, I started with the U.S. Navy back in 2002 and have served for 18 years since. In 2017 I separated from active service to pursue entrepreneurship full time, while entering the U.S. Navy Reserves, which I am still a part of. Throughout my life, my passion for entrepreneurship never left me. In 2009 I started out by launching Warwear, an activewear apparel company for service members with my wife. While we worked hard to launch the business, the product unfortunately didn't sell like we would have hoped. I then connected with my friend, Derrick Smith to create Run For Your Lives. The 5k race featured participants wearing a flag football belt, and runners were chased around by zombies. We created the race to help move the Warwear apparel, and we also knew obstacle races were gaining some traction. However, our venture was flooded with first time business mistakes and was in a saturated market. We took our experience working with the live 5K race and our research of the live event industry to start Hunt A Killer v1, and from that, Hunt A Killer has grown into a thriving subscription box company.
What were your family and friends first thoughts on your company?
Mostly family and friends thought I was crazy. And I don't blame them. Shipping a box from a fictional serial killer is not a typical business idea.
What motivates you when things go wrong? What is the end goal?
I have learned that by taking the first step, I get a lot more things accomplished. Whether it's big or small, taking the first step helps keep me moving and checking items off of my list to accomplish each goal. Also, I have learned that it is important to rely on data more than your gut. Take the time to analyze the market and make sure you have a product/market-fit. Start with a great idea, but follow it only if the data supports it.
What has driven the most sales?
We knew we had a solid product/market-fit for Hunt A Killer given the amount of true-crime fans out there. Both Facebook and podcasts helped us launch our ever growing community of Members. Those were our primary growth levers. We were able to digitally attribute spending against actionable results and retargeting with Facebook; and with Podcasts we were able to break through the spend ceilings by layering in traditional advertising.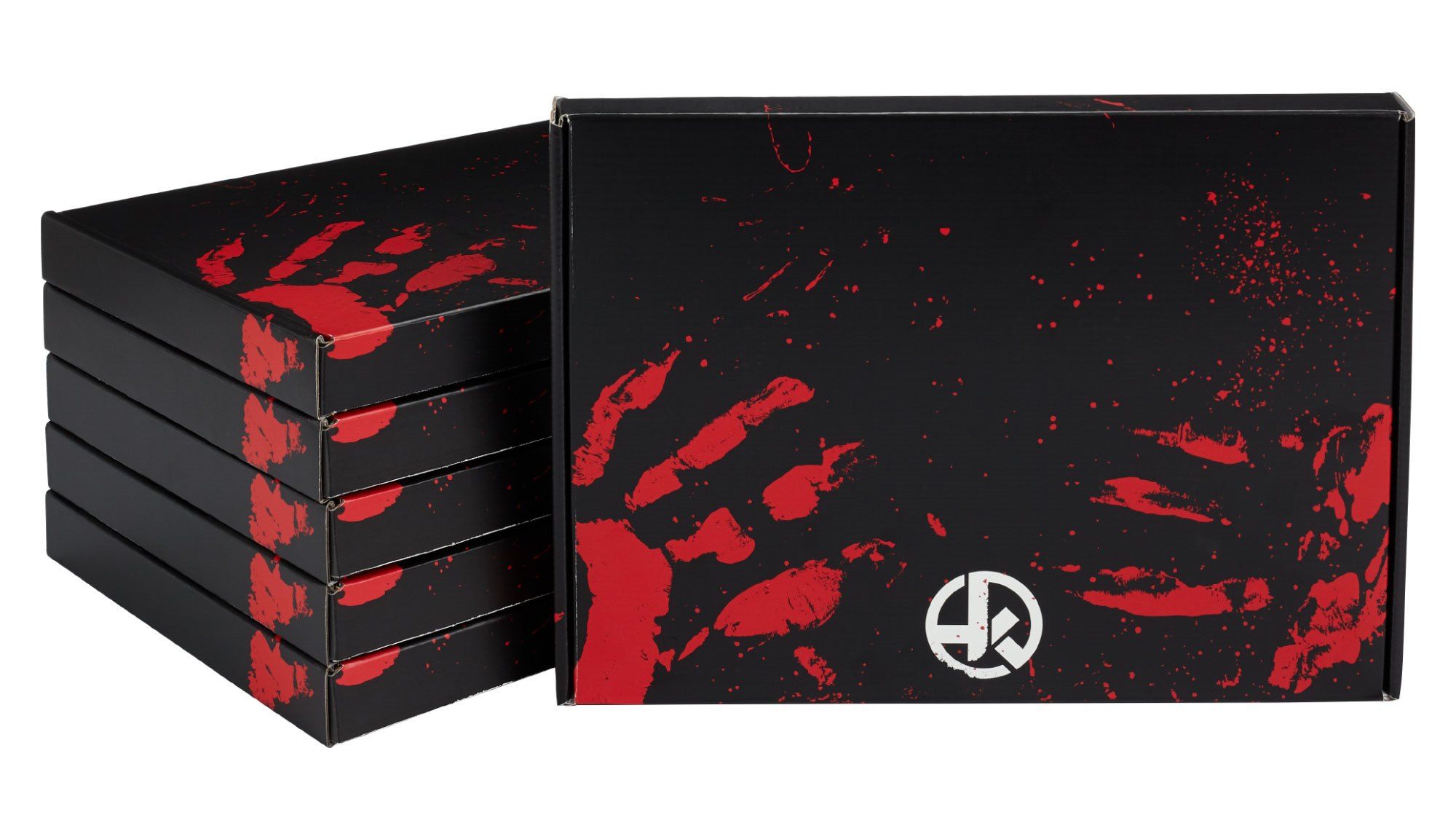 Another great trick is to have congruence from top to bottom across all of your channels (social media, website etc.). It can have a significant impact on conversion. We also challenged the idea that you need to have the least number of steps to check-out. On our site, we have visitors complete a survey before being given the opportunity to purchase. This helps people learn more about the value of our games and helps them move closer to the point of purchase. We also get to learn more about who they are and additional ways to follow-up if it is not yet the best time for them to purchase our product.
What are the top 3-5 apps your business could not run without?
For me personally, I am a big fan of SuperHuman. It helps me answer emails quickly so I can be in swift communication with my team. As an eCommerce business, we use Shopify, Recharge and CrateJoy, which helps us keep up to date with our subscription box sales, website, and more.
What are your favourite books?
A favorite book of mine is The Lean Startup by Eric Reis. It helps provide a step-by-step guide to quickly find product/market fit.
What are the next products you're working on? Are there any releases you can tell us about?
We are always working on creating new games and experiences for our Members. As far as new seasons go, we are about to ship Starstruck, which will be coming out in June. The game allows Members to solve the mysterious death of boy band Just4Fun's frontman. We already have created a game specific for the retail channel, Death at the Dive Bar. Players can expect to find the all-in-one gaming experience on shelves in Q4.
Where do you see the company in 5 years?
We will continue to grow in the coming years, providing our Members with new storylines and mysteries for them to solve. There are also a lot of fun projects coming up that have yet to be announced.
| Company Name: | Hunt A Killer |
| --- | --- |
| Founder: | Ryan Hogan |
Comments