One Percent is a structured and technology-oriented short term management company. We fully manage every aspect of the rental process both on owners and guests sides.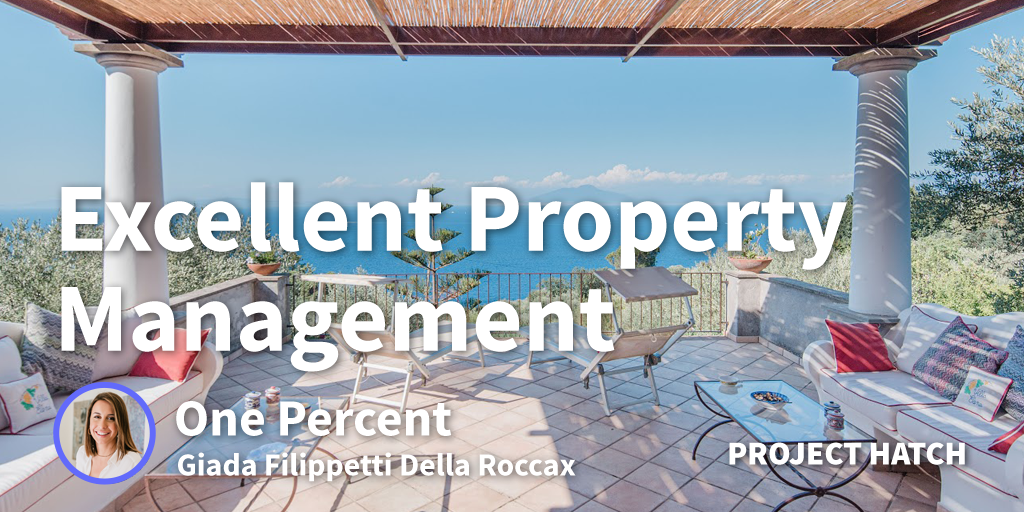 All major companies in the industry focus on capitals, art cities, but we want to reach the "one percent" of the world: exclusive locations that preserve a strong local identity. One Percent started in 2019 and it grew by 400% within the first year of business, the goal for 2021 is to open three more cities.
Was it a gradual decision or lightbulb moment to start One Percent?
I guess it was both. I set my first foot in the Airbnb world during college when I used to rent my room during holidays or weekends to pay for my travels and I would "manage" my roommates' spaces as well. I just loved it, it was so much fun.
After that, I started my career in fashion and I dropped it after one year and a half to get back to the hospitality industry. I've been working in short term rentals related companies for the past 5 years and since day one I've always wanted to open my own business, but I needed to gain some experience first. One day, it was Summer 2018 I visited the Amalfi Coast for the first time and I realized that:
I absolutely loved the place and I would have done everything to work there.
There was a lack of structured companies professionally managing holiday homes but an enormous amount of beautiful properties.
It was a light-bulb moment for me when I decided I wanted to open my own Property Management Company focusing on delivering excellent services in exclusive locations and the Amalfi Coast was the perfect starting point.
How did you validate the idea?
I would never forget the first meeting I had for One Percent. I believed so much in my idea and my vision but I needed a local partner to support me, so I sent a random email to the most exclusive real estate agency of the area, Engel & Voelkers, asking them to become my partners. I had nothing but a PowerPoint presentation, they answered the email and called for a meeting the following week. I was so nervous but I was also determined to have them on board.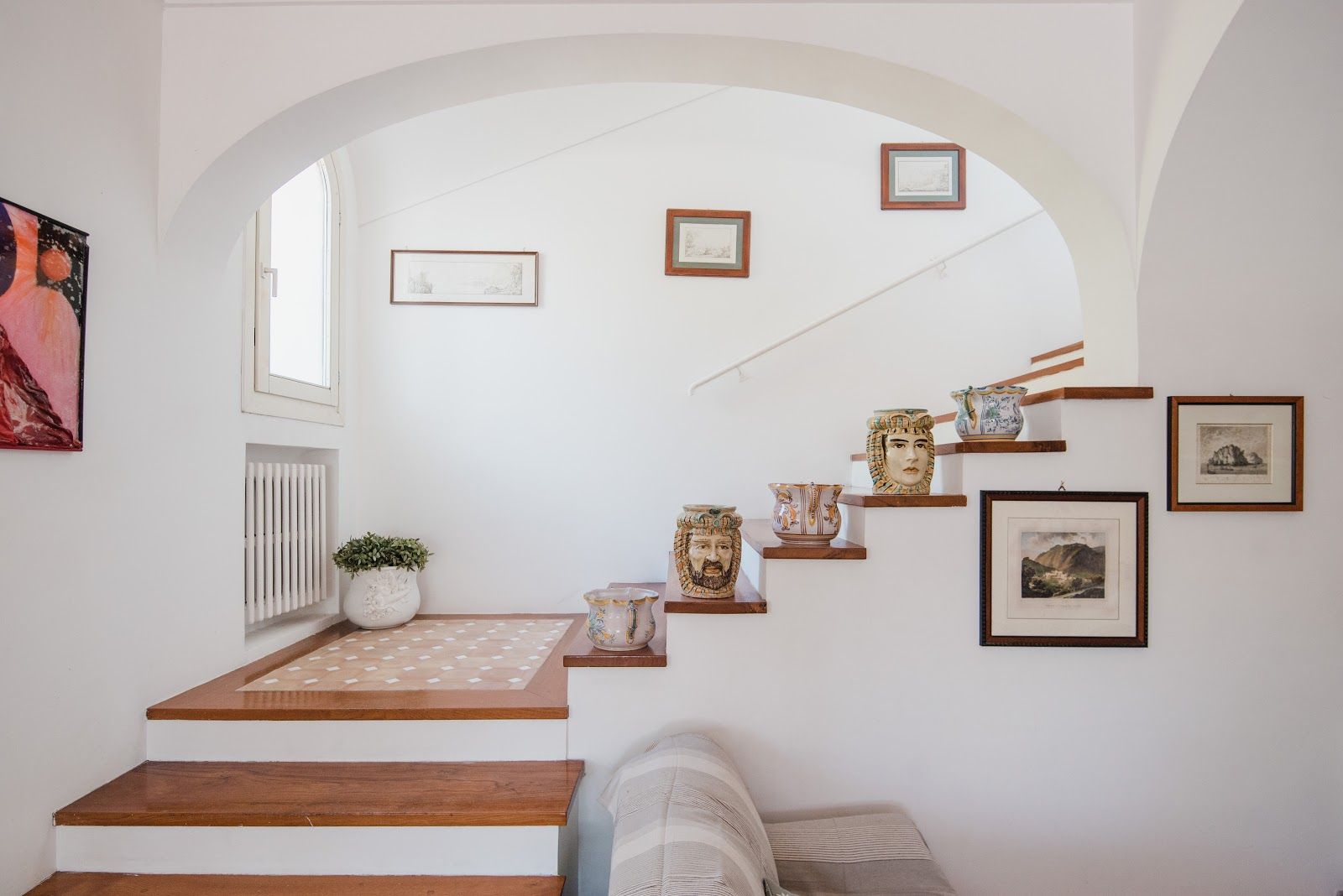 My idea was very simple: they had properties and connections with owners, I needed those contacts to start my business. So I proposed them a partnership where they would introduce me to homeowners that were in the process of selling their estate (sometimes it takes a year to sell a multi-million dollar house) or buyers who just bought a house for investment and in exchange I would have given them a 5% commission on revenues for a year.
Somehow they accepted my proposition and we're now the only short term rentals official partner of their agency.
Have you raised any money? How much?
Along with my other two business partners, we decided to strengthen the business structure in the first locations (Amalfi Coast, Capri, Naples) before starting a fundraising. Depending on when the Coronavirus emergency will be over, we will prepare our first fundraising.
Who is your target demographic?
We have a double target: homeowners and tourists. Homeowners use our services when they have a vacation house that they don't use much but still costs a lot of money on taxes and maintenance. With our service, their home is always clean, well maintained and they can still use it from time to time having a hotel-like experience. Thanks to the earnings they're able to fully repay taxes and invest in improvements every year.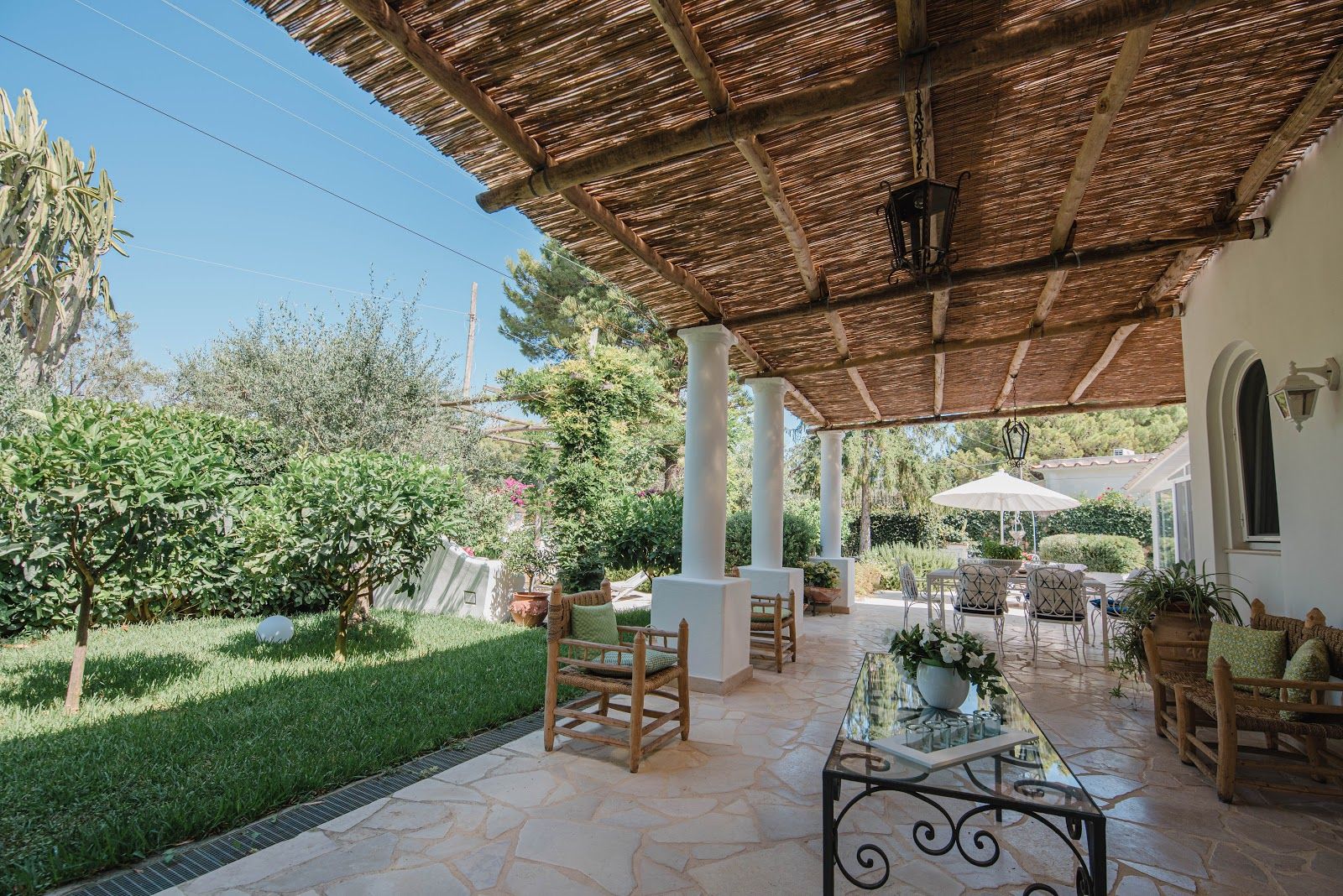 Tourists, who have become savviest and demanding regarding what they expect from home-style vacations, want to find the quality of their favorite hotel chain while maintaining the coziness and flexibility of a private home and that's exactly what we deliver them. Plus, a huge variety of extra services and local experiences.
Where did you meet your co-founder/founding team?
I met my co-founder Francesco in Rome almost 5 years ago, we were roommates and both of us were just starting our first work experience. We've always been good friends and we found each other living in Milan 2 years later. We became partners in life and it came very naturally from me to ask him to join the company after the first months of operativity. One year later, we added another member in our founding team: Raffaele, who's a tech genius and has a great eye for UX design and solves all our technology problems.
Any tips for finding first employees?
Our first employee, Angelica, reached out through Instagram and emailed us a presentation of herself. What I immediately appreciated of her was her strong passion for hospitality and the immediate willingness to work hard and adjust to a new situation that had constant changes. I suggest my fellow entrepreneurs to always look for a similar attitude and passion in the people they're considering for a position.
What motivated you to start your own business?
Working as an employee for other companies, even if I loved my field of work, has always been like wearing a beautiful gown that was too tight-fitting. My job didn't fit in the right way because I've always wanted to follow my vision and innovate.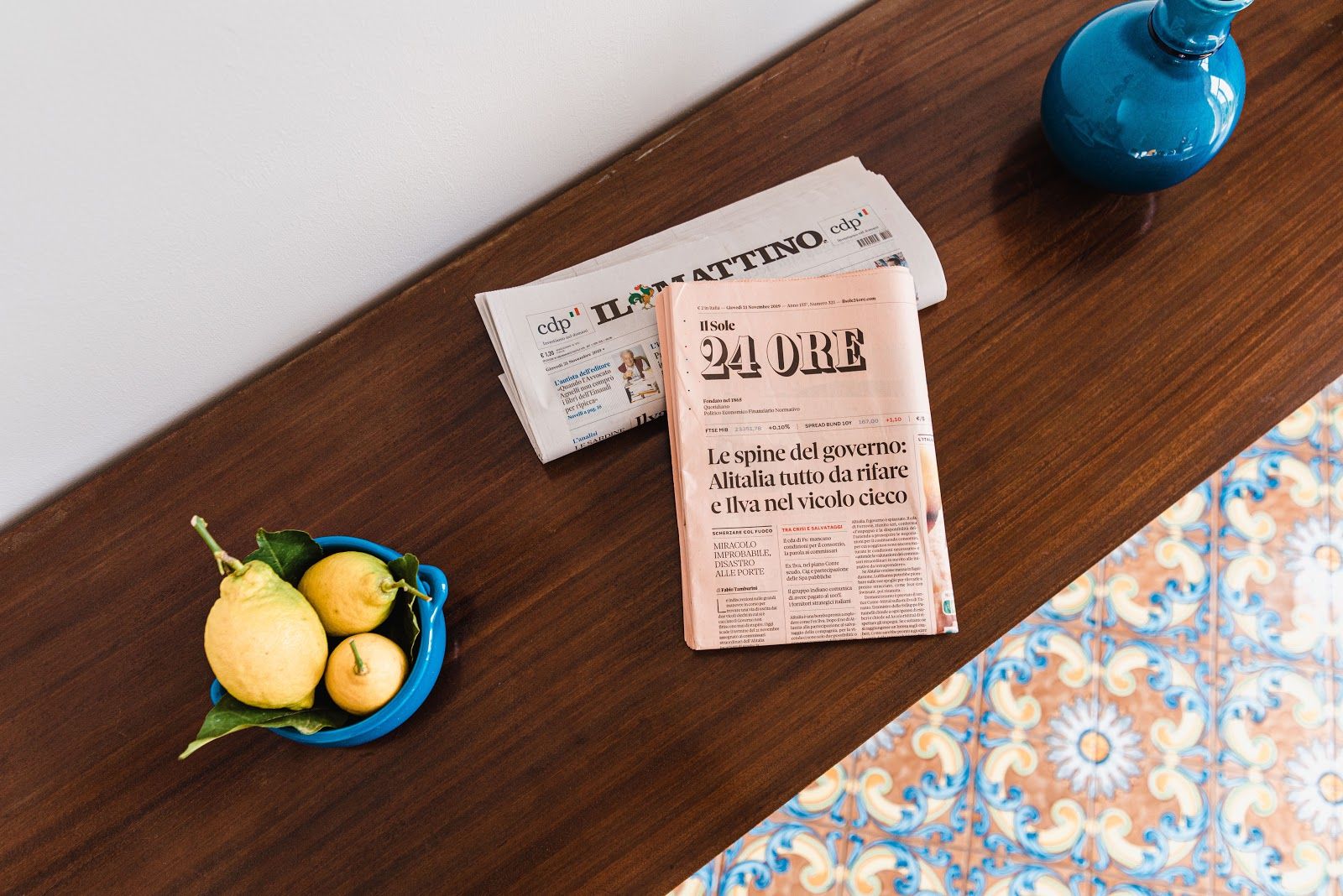 That need is exactly what I was able to fulfill when I started my own company. Every working day is an opportunity to truly make an impact, challenge the market and I see the future as a path of endless possibilities.
What were your family and friends first thoughts on your company?
It was quite hard to make my family and friend understand why I wanted to quit my full time, well-paid job in Milan to move to the South of Italy and start a business with no personal connections, no funding and limited knowledge of the area. I could tell people we're thinking I was completely crazy. Luckily, my closest friends supported me from day one and their constant backing helped me a lot during the first period in Naples. I wouldn't be fair if I don't give Francesco, my partner in life and in One Percent, the right recognition. Without him, I probably wouldn't have the right push to leave everything behind and start this journey.
Do you have any advice for someone just starting out?
Not everyone can have a one of a kind idea and create something totally new. That's why if you decide to launch a service that is already been executed by some competitors, the key is to find a distinctive character for it and a way to communicate to your target that is unique and strongly linked to your brand.
What is stopping you being 3x the size you are now?
Right now? Coronavirus. This is the only real obstacle we faced since we started.
How do you protect yourself from competition?
Most of our competitors tend to standardize both host and guest experiences because they are focused on having a large number of clients. We have a different approach: we turned down many opportunities because we like to pick the best accommodations and work with quality over quantity. We are not just selling a service, we're selling emotions, adventures, cultural experiences and our way to do it is tailor-made for every client.
What are the top 3-5 apps your business could not run without?
Whatsapp is our number one app, we use it internally to brainstorm and communicate quickly and it's a great way to get in touch with guests and organize our services.
Google Calendar is also a lifesaver for me, I need to schedule every single activity to be sure I'm not missing anything important.
Canva was a game-changer, without it, our social media would be definitely less engaging.
What are your favourite books?
A book that truly inspired during my transition from employee to entrepreneur was Shoe Dog by Phil Knight, founder of Nike. Reading about his dedication, vision and seeing how much influence he reached through his work is a great source of motivation for people who are working hard to forge their journey.
What are the next products you're working on?
I have short term and long term projects at the moment for One Percent and all of them truly depend on the end of Coronavirus. By 2021 we should be able to open three new locations, one of them will be Sicily. We're also considering expanding our business and include exclusive eco-friendly mobile homes in our accommodation portfolio.
Where do you see the company in 5 years?
I see One Percent as a leader in the hospitality industry with a 360° expertise that combines real estate, accommodations, and local experiences all in one place.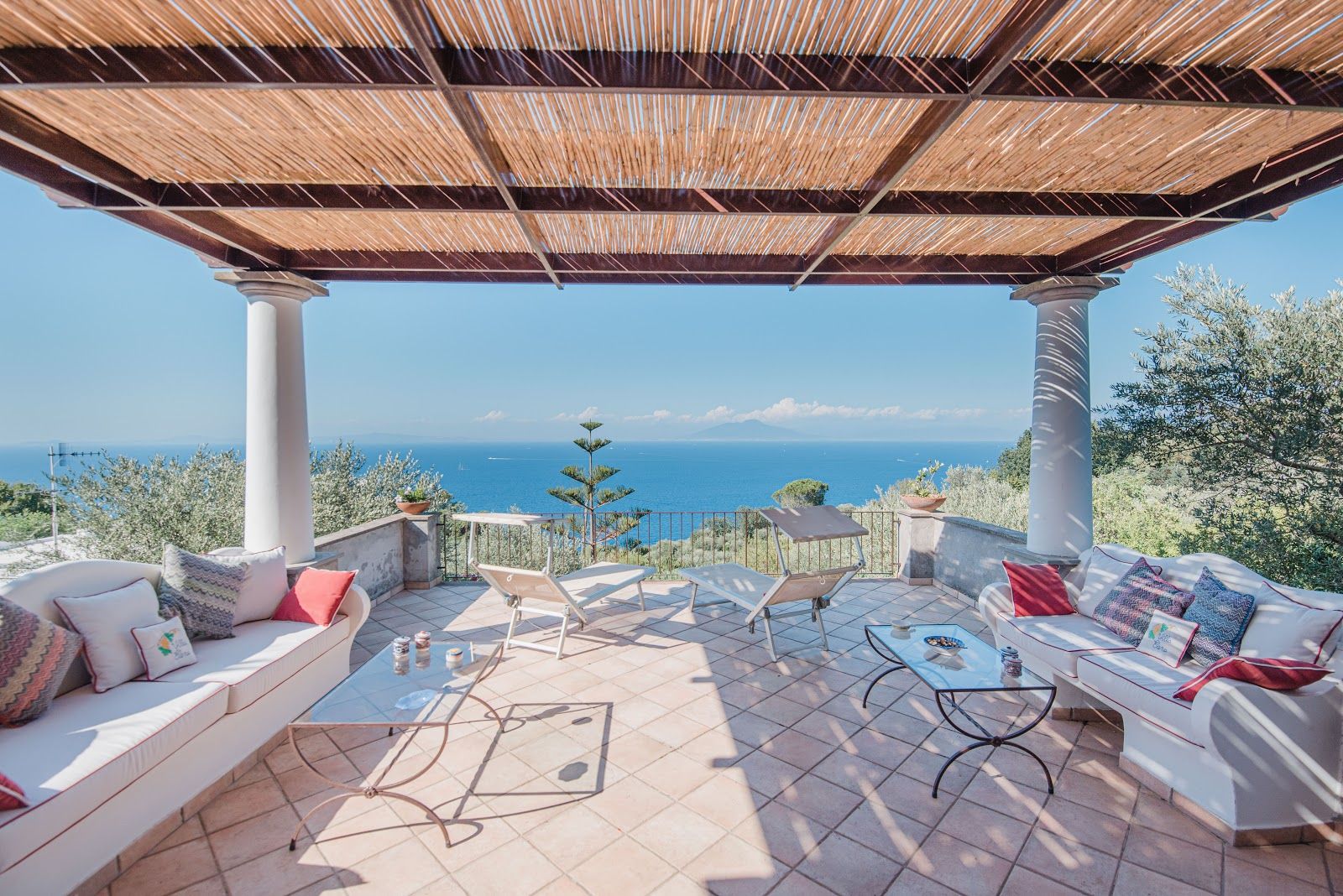 We will continue to expand our presence in exclusive locations around the globe, always putting quality over quantity in our mission.
| Company Name: | One Percent |
| --- | --- |
| Founder: | Giada Filippetti Della Rocca |
Comments