After several years working in advertising, me and my co-founder Pepa Dvoracek were both tired of lack of authenticity in brand storytelling. Before I started my own creative studio Pure stuff I had a new offer to do influencer marketing in an agency for biggest worldwide brands. Kind of a dream come true moment. One hour before signing the contract, I felt really sick . I could barely move.
I sat down in the car completely exhausted and realized I need to leave the competitive environment for good to start something pure, where people and also clients will feel like we are building something together and care about each other not just doing it for profit or high revenue. Studio represents dedication for realness and diversity. That is Pure stuff studio for me.
Was it a lightbulb moment or gradual moment to start?
In the beginning I was scared to leave everything behind without any future salary and started my own company. Luckily, with my co-founder we worked more than 7 years in the industry, so we had lots of connections. In a natural way we both started to talk about starting Pure stuff with others and first clients came immediately ready to cooperate with us and start something completely new. Actually, the first year we did not have a website and without any sale we had 7 first clients.
Every shoot is different, that is what I love about it. The best part is that you create a deep connection with the brand or service. I remember when we went shooting for tea company Leros in nature and had the opportunity to see how people are picking herbs to make the actual tea.
What is the funniest/most strange you did for the shooting?
One thing I can say for sure, we are never bored. In most cases we are the crazier part of the collaboration not the client, so once we ended up throwing food everywhere in our studio to get the shot or we convince the model to jump in the pool in a skiing helmet and whole equipment. That was sick.
Where did you meet your co-founder/founding team?
10 years ago me and my co-founder Pepa Dvoracek met at a film school. Since we started working in the industry, we help each other - me in production and Pepa as a photographer.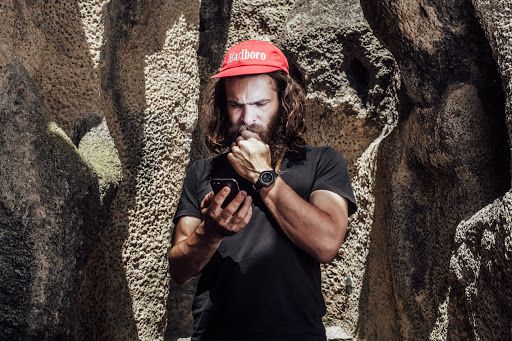 I used to travel a lot but when we met over a coffee back home, we could not stop talking about creating a production house, where there will be a place for creatives and also clients who want to create quality work together.
What motivated you to start your own business?
Since I was a child I wanted to be a business owner like my parents. My main passion is working, that is why I started my first internship at 16 years old and had my full time job at the age of 18. After 7 years of freelancing in production and marketing, I started my own company with my best friend, because I had a feeling that we are both ready for it.
What were your family and friends first thoughts on your company?
First, I was scared to tell my family or friends that I quit my successful career as an influencer manager to start a studio with zero funding. Everyone just surprised me because they said it was a logical step to start my dream.
Do you have any advice for someone just starting out?
You should know why you want to start it. Then it is easier to quit everything and focus on your goal. When you know why you will always have the drive to go on.
What has driven the most sales?
For us it's working the most word of mouth. That is why we are focusing on doing the best job and getting things done. I am a big fan of online marketing but people sometimes forget about the main goal - to deliver the best work possible. The second thing is to promote it.
What are your favourite books and podcasts?
Smart book Predictably Irrational by Dan Ariely about how expensive is something for free. My all time favorite book is Emotional Intelligence by Daniel Golemann. My friends are tired of me saying that, but if you read only one book in your life it will be this one.
I am also addicted to podcasts. Here are my favorites: How I built it, Girl Boss, On the Line, Being Boss.
What are your next steps for Pure Stuff?
As we feel social responsibility once per year we do creative campaigns for free for organizations that are helping in topics close to our hearts. We are now preparing a new campaign about diversity for a non profit company. We can not wait to show you.
Can you expand on growth, how shoots work, what happens when clients don't like it?
We try to keep our company small, so we need to be smart, curious and dedicated. Before a photoshoot we make a creative concept for a client to approve. Then is more about the production part - scouting for location, creating schedules and hiring freelance talents (DOP, stylist, influencers etc.).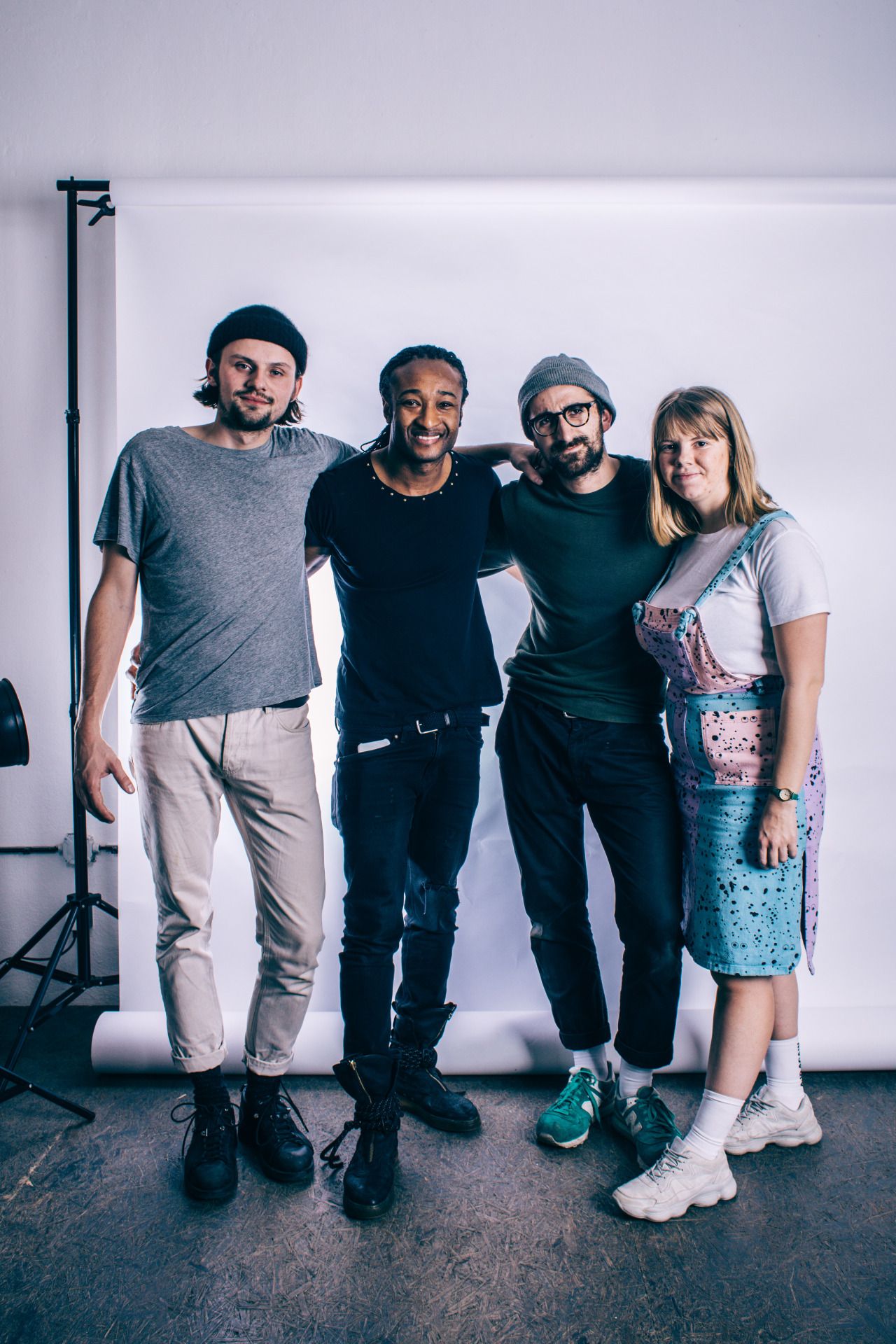 While shooting I organised the set, I am in contact with the whole crew and managing that everything goes as smoothly as possible. After the shoot we deliver our client's final campaign. It barely happens, but if so we talk through it and listen to what the client needs. Then we do another shoot if needed but everything is based on contract conditions.
Can you provide us some numbers e.g. number of photoshoots, revenue, etc.?
Our priority is to do quality stuff over quantity. Last year we made more than 20 campaign photoshoots, one short documentary and one video advertisement.
What shoot has excited you most?
I believe everything is about the energy of the team. When people are really curious, creative and want to push the borders. So I guess my favorite photoshoot was the latest campaign Decode your individuality for cycling brand Repete Cycles, where we shot two campaigns in two days. It was a crazy busy schedule with a big international crew.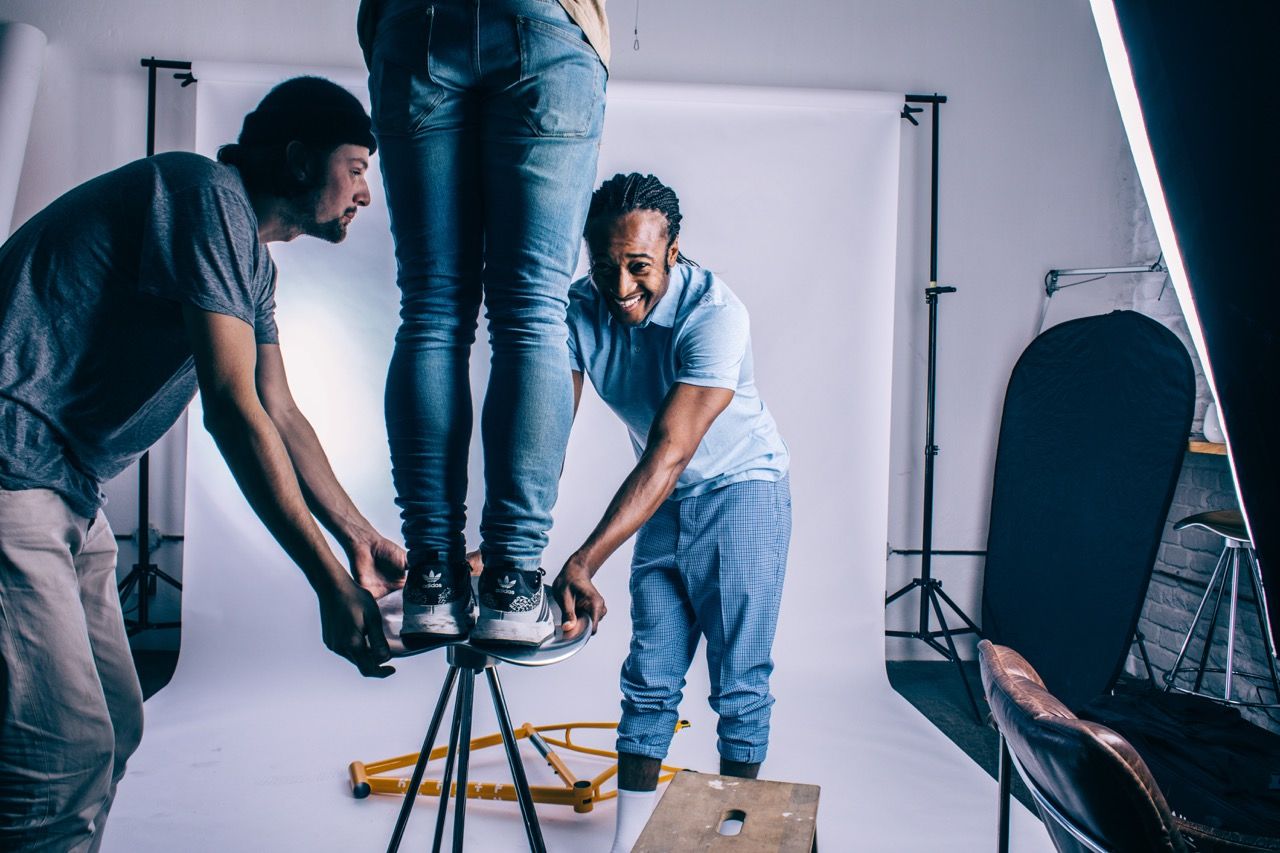 Normally it could be quite stressful, but this time everyone was just excited to be on the shoot. You can just see the energy flowing and pure joy of our craft in the campaign.
| Company Name: | Pure Stuff |
| --- | --- |
| Founder: | Sara Simackova |
Comments