D'Artagnan, a $132 million company based in New Jersey, has been supplying humanely and sustainably sourced meats to restaurants and retailers across the country for 35 years. Ariane initially founded the company to supply foie gras to restaurants throughout New York City, but she quickly expanded to other meats and ingredients that were sought-after in the culinary scene, and was soon delivering to cities around the United States.
Her commitment to sustainably and humanely sourced food has been consistent, too, as she's supplied organic meats since before that classification became mainstream in the American consumer's mind.
Was it a lightbulb moment or gradual moment to start D'Artagnan?
I come from seven generations of restaurateurs. My father was Andre Daguin, a renowned Michelin-starred chef in France's Gascony region famous for his foie gras, so I grew up around amazing culinary experiences and learning to raise food the right way. My brother inherited the family business, so I decided to go out on my own and set my eyes on the United States. I moved to New York City to study at Columbia University.
How did you validate the idea?
In New York, I met a duck farmer who was struggling to sell his foie gras to restaurants. The idea of introducing French cuisine and the farm-to-table way of cooking to the American palate was compelling, but keep in mind that foie gras in the 1980s was much less known in the United States than it is today. But I decided to take a risk and founded D'Artagnan -- named after the 17th-century Gascon musketeer -- to sell and distribute foie gras to chefs around New York City with a partner.
Did you have any experience/expertise in the area?
We started with no money and it was a slow process to raise funds to become profitable. Slowly, we built up a network of small, sustainable farmers that met our specifications on animal husbandry: mainly no medication, no stress, plenty of pasture and taking the time to mature naturally. Then we added other meat and game to the mix and found suppliers who made high-quality charcuterie. We were at the beginning of the wave of growing sophistication in American cuisine, which was driven by the chefs we all know by name today, who became our customers, friends and supporters.
Have you raised any money? How much?
It took two years to turn a profit, but within 14, our revenue neared $20 million. Last year, our revenue was approximately $132 million.
Who is your target demographic?
Our mission is to bring meat raised right to the American table, because, simply, it tastes better -- we do that through top chefs, select retailers and directly to consumers through our e-commerce site. So our target demographic varies depending on which side of the business you look at. On the restaurant side, we cater to the best chefs in the country such as Eric Ripert, Daniel Boulud, Bobby Flay, Tom Colicchio, Thomas Keller, Grant Achatz and many others.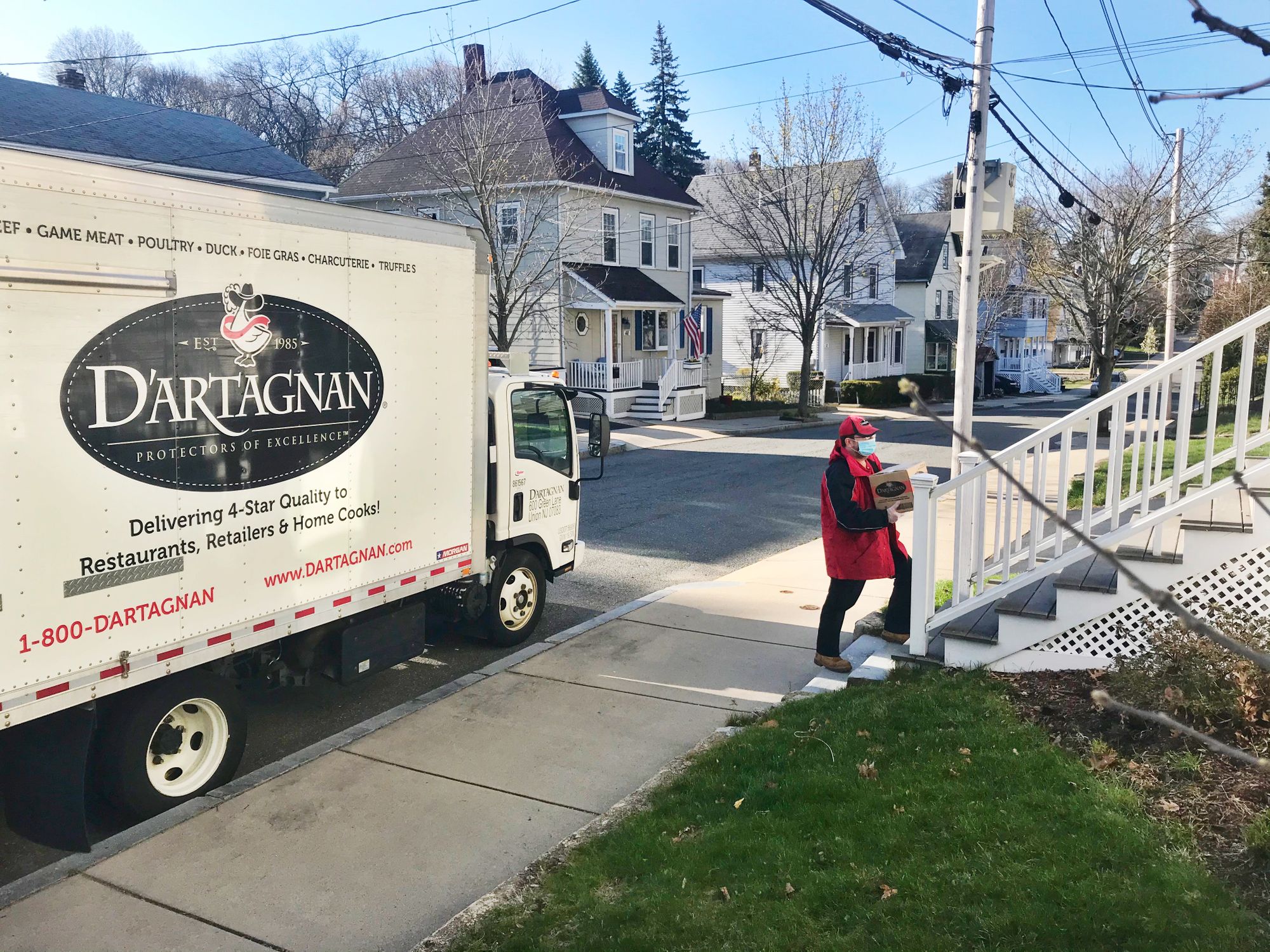 On the consumer side, especially since the onset of the pandemic, we aim to be a safe and convenient source for quality meats to consumers. We want to give home cooks an opportunity to prepare restaurant-quality meals at home with organic, hormone-free products.
What is the funniest/most strange customer request you've had?
For a notable customer request: We offer all kinds of meats besides beef and chicken, chefs buy quail, bison, venison and other rare meats from us. One day, the chef of the White House (under George Bush, Sr.) called and requested all kinds of exotic game meats to celebrate President Roosevelt at an annual dinner, paying homage to his hunting skills. At first, we didn't believe it was real, but it was! We have been serving the White House and the last five Presidents since.
How did you fund the idea initially?
We started the company with a total of $35,000, which consisted of our entire savings, all the hidden coins in our drawers, and generous loans from friends and family members. My former partner (whom I bought out in 2005) and I met at Columbia University -- we worked together at a pate company for five years.
Where did you meet your co-founder/founding team?
We did everything ourselves in the first six months: collecting orders from chefs, calling the farmers with quantities, checking the logistics, slotting, preparing boxes, sweeping the floor and delivering to the restaurants. When started to become overwhelming, we hired our first driver through an ad in the local paper.
Any tips for finding first employees?
I have one tip: pay better than your competitors do. You will get better quality employees, better culture and loyalty.
Did you run any companies prior?
I hadn't run any companies prior. Actually, I enrolled in Columbia University to pursue a degree unrelated to the culinary industry.
What motivated you to start your own business?
The motivation to start the business came organically when I discovered an opportunity in the United States to drive the locavore movement. I wanted to change the way Americans eat.
What motivates you when things go wrong? What is the end goal?
Our motto, "All for one, one for all," made famous by the character D'Artagnan, has been the same since day one and still motivates all 260 employees to this day. The passionate and talented team we have at D'Artagnan has truly guided the success of the business, along with our commitment to the founding vision we had when it all started. We have the same tight-knit culture of a small business that got us off the ground 35 years ago.
Our restaurant service business historically drove most of our sales. Prior to the pandemic, 75% of revenue came from restaurants, with the remaining 25% from e-commerce and retail. When restaurants were forced to shutter in mid-March, that revenue disappeared overnight. So we've had to completely pivot our business model to focus on increased demand from e-commerce and retailers.
While the larger meat supply chain -- fueled by factory farming -- has faced interruption and shortages as a result of the pandemic, our smaller, sustainable supply chain has experienced much less disruption. We remain committed to bringing sustainably raised meats to the American table.
Do you have any advice for someone just starting out?
Here is one more piece of advice: as you start your own business, you need to be stubborn. There will be many people telling you what you are doing wrong, and why this or that side of the business is not a good idea. Stay the course, be stubborn. If you are starting this venture, it is because you firmly believe in the initial idea.
How do you protect yourself from competition?
We set ourselves apart from competition by remaining true to our original vision, while also innovating to ensure we're always a step ahead. We were at the forefront of the wave of growing sophistication in American cuisine, and we were the first company to sell free-range organic chickens in the U.S.
Do you have any trademarks?
We do have several trademarks that underline the way a certain species has been either crossbred or raised with a special diet.
What are the top 3-5 apps your business could not run without? Why are they essential?
The USDA app, Blue Jeans, and all social media apps. The USDA app keeps us abreast of any meat and poultry notifications; Blue Jeans is our tool for meeting; and social media is essential to our e-commerce business.
What are your favourite books and podcasts?
My favorite books:
Le Manager Mousquetaire, by Tanguy Picault
Everything I want to do is illegal, by Joel Salatin
Medium Raw, by Anthony Bourdain
My favorite podcasts:
Proof
Gastropod
Spilled Milk
Where do you see the company in 5 years?
The future is difficult to predict, as the impact of the pandemic is unprecedented. We've gone into overdrive to navigate these new challenges to ensure the safety and health of our employees, stay up with demand, and keep products stocked. We are also looking at new ways we can innovate to be even more helpful.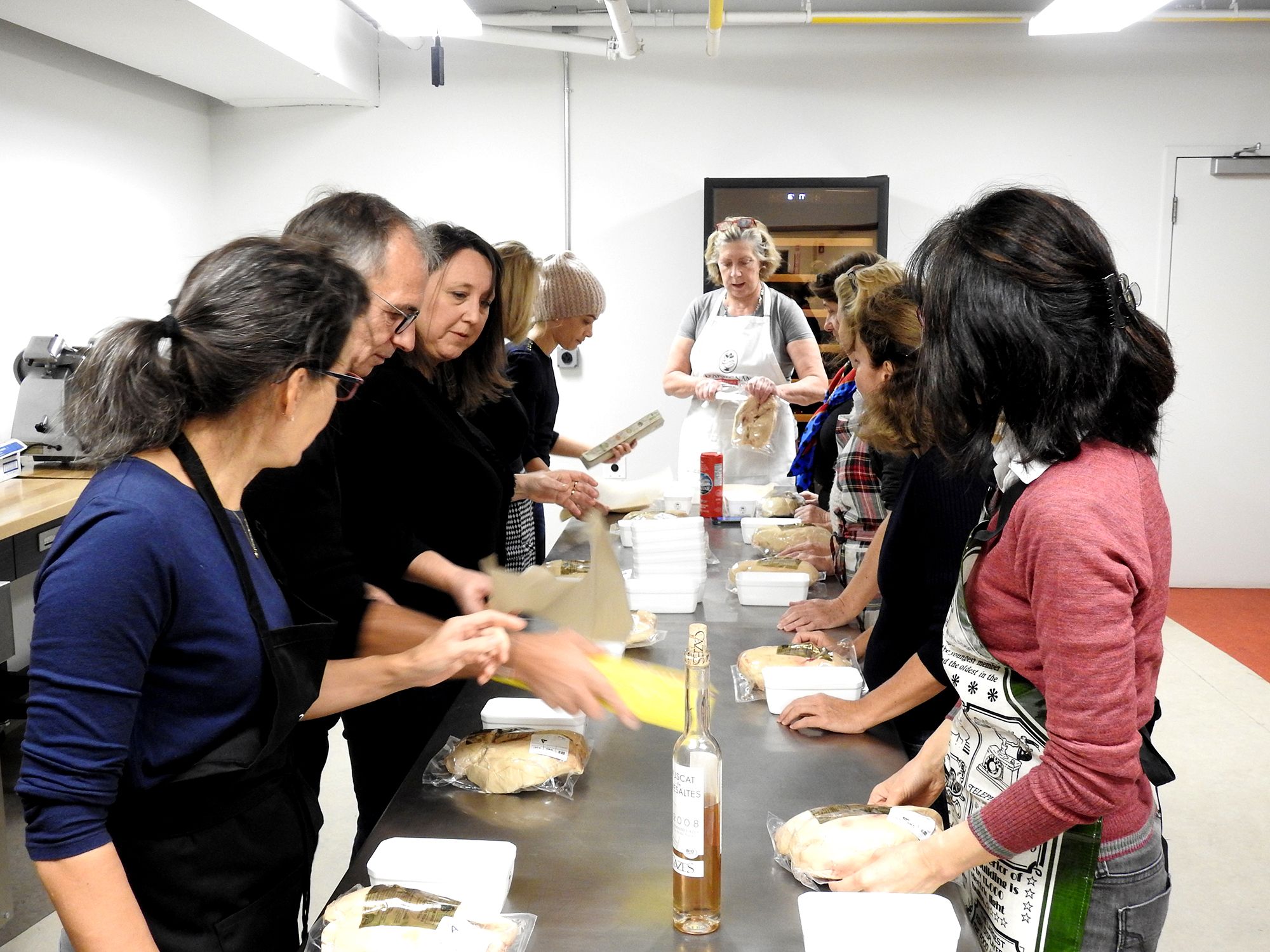 We're focusing on the growth of our e-commerce business, and have made over 55 new products available online for home cooks and individual consumers, many of which had previously been sold exclusively in bulk sizes for restaurants.
Comments