Brook Sheehan built Cup O' Sugar alongside with Rema Abedkader, whom she met at a mom's group in San Diego, California where she was the host.
Cup O' Sugar app is the solution of your struggle in looking for ingredients and other food items from grocery stores in empty shelves.
Was it a gradual decision or lightbulb moment to start Cup O'Sugar?
Lightbulb moment. After encountering a 'kitchen frustration' on 2 separate occasions within a short amount of time, the switch was turned on - our local communities are so disconnected despite the social media driven world we live in today and food waste represents the 3rd largest producer of methane gas in our environment.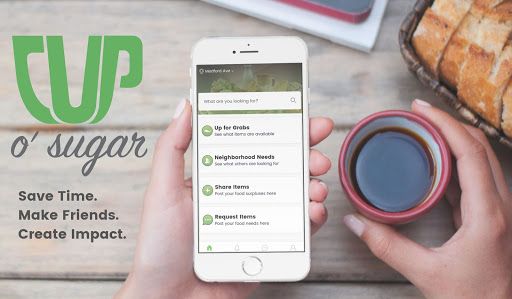 With the Cup O' Sugar app, neighbors can safely and quickly connect over sharing and requesting food ingredients so those frustrating trips to the grocery store over a forgotten item can be replaced with new friends and any excess items you may have can be shared with a neighbor in need instead of ending up in the landfill.
How did you get your first three customers?
We built up a good initial user base upon the launch of the app but slowly started losing momentum because our marketing strategies were bad. Building a company like this is challenging because if you don't have enough users in one hyper-local area, it becomes inefficient. So we went back to the drawing board and came up with a new plan. A plan that brought in channel partners and strategic relationships that helped us get into 25 communities thus far and counting. Those first 3 partners came as a result of cold calling! I realized the company wasn't going to grow until I got out of my own way and stepped out of my comfort zone. As a result of those cold calls, I met a regional manager at a property management firm who introduced me to some influential people in that space and that led to a partnership with Comcast Communications in the San Francisco Bay Area. We're currently nationwide with a concentration of users in California.
How did you validate the idea?
The idea was validated through the use of surveys and face-to-face interactions with people in our communities and random grocery shoppers. It was even further validated at each community event hosted where residents were excited to know that a product existed on the market like this because "I just sent my husband out for eggs right now."
Did you have any experience/expertise in the area?
Zero. I started from scratch. And by scratch I mean straight up newbie status. An embarrassing story that I don't share publicly is the fact that I thought mobile apps had live people behind them directing the pages and performing the actions that the user initiated. Yes, for real! I had no knowledge whatsoever of how it worked (and maybe I had watched The Emoji Movie way too much :)). I went from that person to someone who now has a business entity around this idea and a live app in the marketplace within 8 months. If I could you can too.
Have you raised any money? How much?
We've raised a friends and family round of $25k as of date.
Who is your target demographic?
Residents of multi-family housing units (apartment complexes, condominiums), college dorm rooms, and senior living facilities. Although in light of the Covid-19 pandemic we are expanding into all neighborhoods. With grocery store shelves being emptied and the struggle to find what you're looking for, Cup O' Sugar is the solution to this major problem. With our 1-to-1 chat feature neighbors can still safely practice the social distancing guidelines set forth and be able to support one another in this time.
What is the funniest/most strange customer request you've had?
We had a user make a request for steak and lobster. The ask isn't strange on the surface as users can request food items through the platform but it was the ask along with the profile picture they choose to use.
How did you fund the idea initially?
We bootstrapped initially which got us to the point of setting up our corporation, registering our trademarks, building out a 'do-it-yourself' website, and putting the deposit down for the development team.
Where did you meet your co-founder/founding team?
I met my co-founder, Rema at a mom's group in San Diego, California where she was the host. We were both fairly new mothers with kids close in age at the time and built up a friendship over cooking and playdates.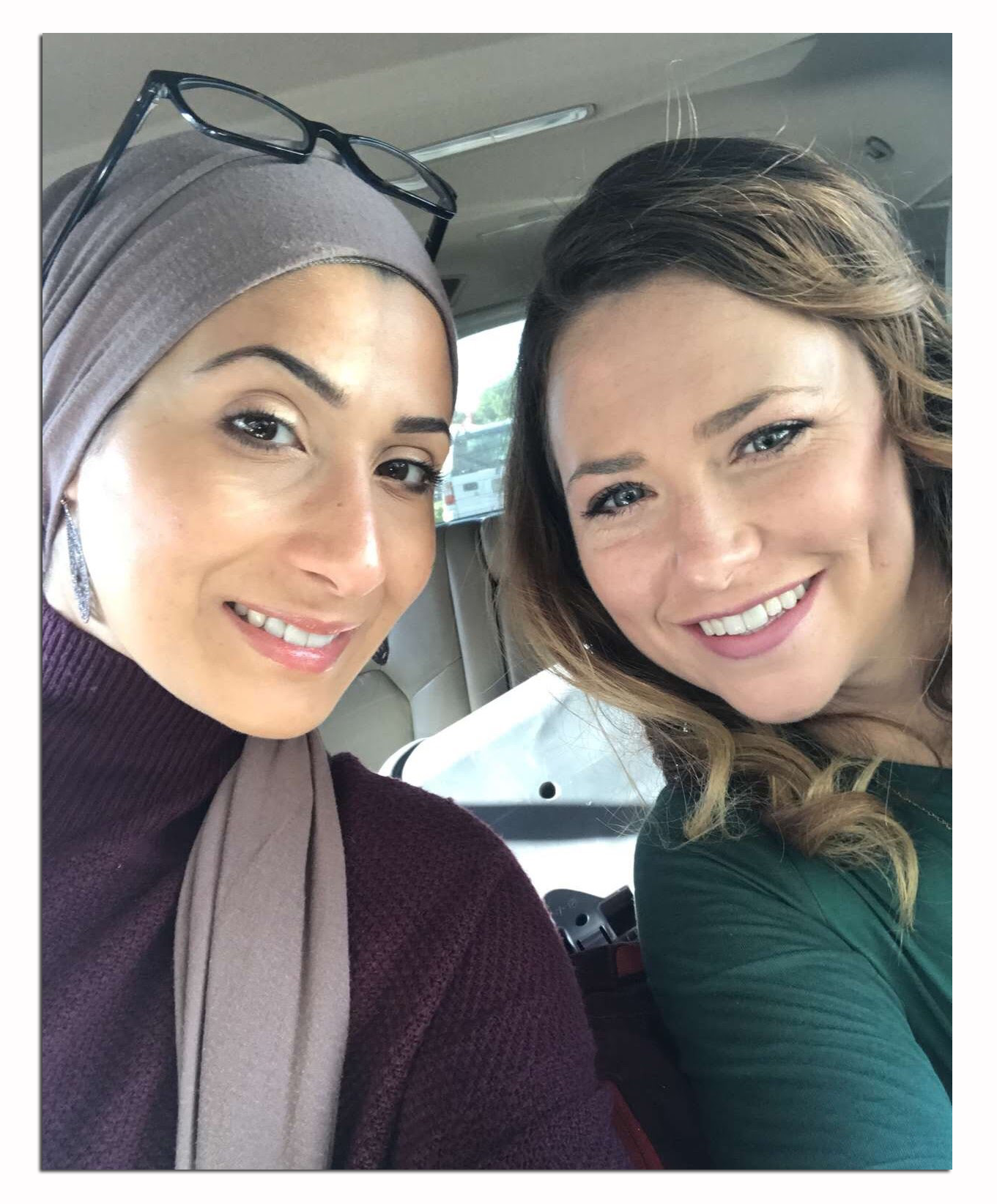 We were friends 6 years before we were ever business partners. Having that strong bond at the foundation has made going into business together easy but not always simple. We're far from perfect and have our disagreements just as any founding team might but we make it a point to create a safe space for each other to voice frustrations and handle them timely so we can collectively build the organization.
Any tips for finding first employees?
When you're in 'startup mode' there's not a lot of funds allocated to hiring in the beginning. So it requires being creative since premium wages aren't an option. Some tips for finding great first employees: look to the network and connections you've already established. Chances are there is someone there that is excited about your venture and aligns with your mission to some degree. If willing, you could offer shares in the company to compensate for the lower payroll amount or find other non-monetary perks that resonate with them. Bottom line: creativity in this hiring process is key!
Did you run any companies prior?
I never ran any of my own companies but my last 2 positions were working directly for the CEO's of a large trucking company and an electronics repair center. With my accounting background I compiled pertinent information into spreadsheets so that KPI's (Key Performance Indicators) could be tracked. That experience really helped springboard me into understanding how to set up a legal entity and deal with the blood (financials) that kept the company moving.
What motivated you to start your own business?
Since a young age I was intrigued by business and how it worked. It fascinated me. I read numerous business books and really began adopting the entrepreneurial mindset over time. But my own lack of self-worth and feelings of being "different" held me back from starting my own business earlier. I do believe, however, that things happen when they are supposed to so there are no regrets.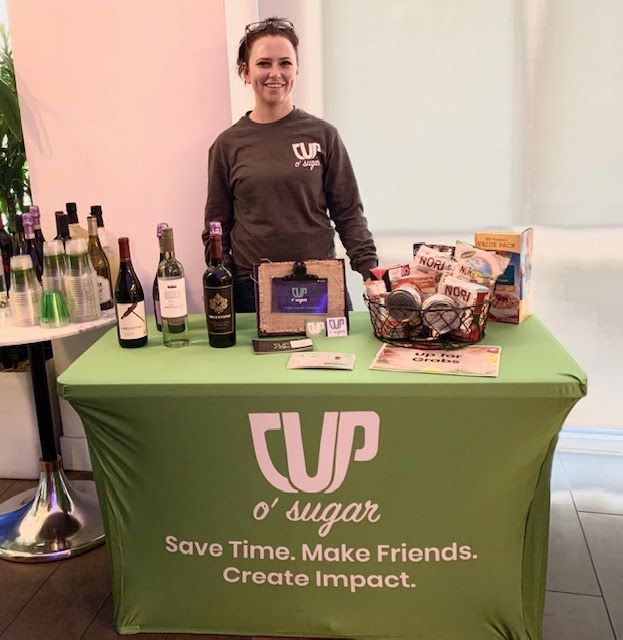 Personally, I'm very bothered by the amount of waste we as a population create especially when it comes to perfectly good food so having a simple solution to reduce these numbers without making everyone become food waste heroes (which would be incredible, by the way) was a no-brainer! This idea of creating a product that brings communities together AND reduces waste wouldn't stop nagging at me. It consumed me! I had to get it out and that is what I did.
What were your family and friends first thoughts on your company?
Family and friends - in most cases - fit into 2 categories; either they discourage you due to their own fears and want to "protect" you from the big bad world out there or they love and support you in your pursuit towards making your dreams a reality. Thankfully, I've been blessed with a family who supports my pursuits. I've always been a passionate soul and get uber excited about certain things so their belief in me means the world. Most of my friends have been equally supportive. The few that aren't I don't bother with. There are few moments where I use their disbelief as fuel to keep going in order to prove them wrong but in all honesty, the only one I am proving anything to is myself. Entrepreneurship is the greatest personal development program to ever exist. It's been said, "only the strong survive" and I get stronger each day.
What motivates you when things go wrong? What is the end goal?
Knowing that every great and successful company faced many challenges and obstacles to make their dream a reality is the thing that keeps pulling me forward. They faced objections and ridicule but kept going because the fire inside of them was greater than the thoughts of others. Steve Jobs, Sara Blakeley, Brian Chesky, Jeff Bezos, and many others inspire me. I'm obsessed with the "come up stories" and am working on writing my own.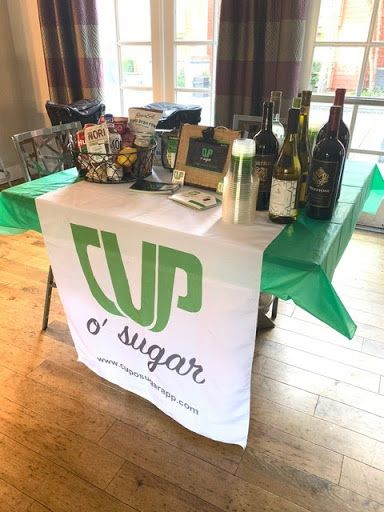 The end goal is to learn, to grow, and continue to develop yourself into the person you need to become for your company. There is a lesson to be learned in every situation, whether good or bad, and if you can extract the lesson without getting caught up in ruminating over what happened, you are way further down the road then most.
Do you have any advice for someone just starting out?
Don't fall into the trap of "Paralysis by Analysis". It's murky down there. Small steps, even if they don't seem meaningful, can make a big impact over time. Just start! Don't wait until tomorrow, next week, or next month. Start today. You will NEVER have all the answers you need to get started. Do it anyway. Whether your goal is for business or personal, think of the one thing that you can do right now and do it. Don't get caught up in all the details. Network, network, network. Research events, professionals, and groups in your space and put yourself out there. You never know the path that one person can pave.
What has driven the most sales?
Instagram and Facebook engagement has driven the most app downloads since inception but we've been able to drive targeted downloads through the use of "Community Events" with property managers at large apartment complexes.
What is stopping you being 3x the size you are now?
The tech infrastructure primarily but there are some other factors that play into this current roadblock. We are currently fundraising so we can build a platform strong enough to handle a user base 3x the size that we are now as well as market on a greater scale to our target market.
How do you protect yourself from competition? Do you have any trademarks?
By building up loyal users and creating a product they are proud to use. With tech, having a great user experience trumps having all the bells and whistles with lots of hoops to jump through. People want ease and flow. They don't want to have to think about each step along the way and they don't want things to take long. That's the world we live in today. Speed and simplicity are very important. Everything we've built this far is founded on those ideas. In addition we establish exclusivity agreements with our channel partners. We have 2 registered trademarks.
What are the top 3-5 apps your business could not run without? Why are they essential?
Slack
WhatsApp
Dropbox Paper
Social Media Platforms (Insta/Facebook/TikTok/Twitter)
Slack, WhatsApp, and Dropbox Paper make internal communications clear and streamlined so that each team member knows what tasks need to be addressed and the deadlines attached to them. The social media platforms are important to keeping the company relevant in the public's eye as well as being able to distribute important information.
What are your favourite books?
I'm an avid reader so picking a favorite one is tough.
For mindset and personal development
12 Rules of Life by Jordan B. Peterson;
Business tactics
Business building
Networking is a Contact Sport by Joe Sweeney
Fanatical Prospecting by Jeb Blount
Startup Story Inspiration
The Upstarts: How Uber, Airbnb, and the Killer Companies of the New Silicon Valley are Changing the World by Brad Stone.
What are your favourite podcasts?
Dropping Bombs with The Real Brad Lea for its conversational banter about mindset, business, and life. There's always some sort of gold to extract from each episode. Here is a link to the episode I did with him before the app even launched 2 years ago.
How I Built This with Guy Raz, Masters of Scale with Reid Hoffman
The Ed Mylett Show with Ed Mylett
for all the inspiration of never giving up despite the challenges.
What are the next products you're working on?
Excited to be able to offer the app to Android users in the near future and get the web version of the app built. That's what we're currently working on. Stay tuned for those additions in a couple months.
Where do you see the company in 5 years? Would you ever sell?
In 5000 of the largest multi-family communities across the US with an active, robust user database that is growing by 20% month over month. We envision seeing stronger community connections built and a substantial reduction of good food hitting the landfills. We will have gone beyond just "food sharing" and into other verticals like household goods, tools, etc.
If the price is right and the buyer's vision for the company is in alignment with what we worked hard to build.
| Company Name: | Cup O' Sugar, Inc. |
| --- | --- |
| Founder: | Brook Sheehan |
Comments