Plurvy is founded by Izzy Spears, a fashion for the plus-size and curvy women. She created the brand with the intentions of empowerment, inclusion and representation for the plus-size community.
She wanted to do her part in helping plus-size women and body positive advocate find clothing that fitted their needs.
Was it a lightbulb moment or gradual moment to start Plurvy?
The lightbulb moment for starting Plurvy stemmed from my own frustrations within the fashion space. As a plus-size woman and body positive advocate, I wanted to do my part in helping women find clothing that fitted their needs. Representation is important for all people. Mainstream media has a lot of work to do in terms of showing all types of bodies, ethnicities, cultures and lifestyles in a positive light.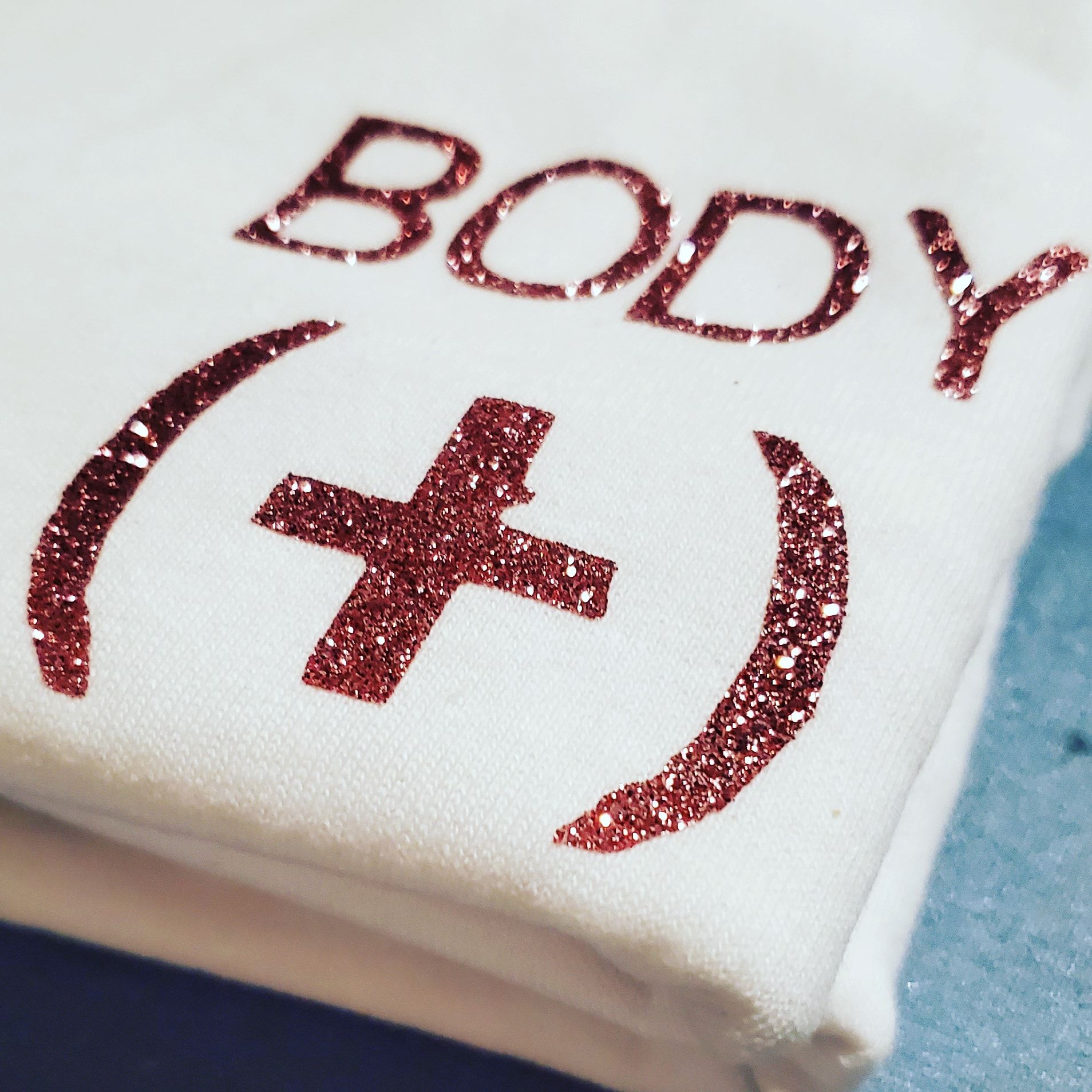 I wanted to do my part. All too often I go into a store and I can't find a crop top in my size or anything that isn't poorly cut, full of ugly prints or with a quality fabric. To be honest, I attempted to "launch" what is now Plurvy over a year ago. It was an epic fail. I didn't have the resources to launch a digital campaign.
How did you get your first three customers?
Plurvy obtained its first three customers by creating a marketing strategy, one in which I will explain, and executing it, to the letter. The marketing strategy was tailored to reach the target audience in an authentic way. We worked hard to find the places our ideal customer hung out on social media and made sure we showed up in those spaces.
How did you validate the idea?
Plurvy was validated by the owner, Izzy Spears, via authenticity. You can't fake the truth. Telling my story, the how and the why resigned with other women.
Did you have any experience/expertise in the area?
I have experience working in retail. I did a bit of sewing growing up and I knew a bit about e-commerce via my work as a marketing professional. But, nothing compared to the amount of things I had to learn to bring Plurvy to market. Learning about fabrics, sizing, vendors, manufacturing, shipping, packaging and the list goes on and on. It was a bit overwhelming at first, but I was determined to do this. I often reminded myself that learning something new won't kill me. I rolled up my sleeves, bought three new notebooks for note taking and to be honest, watched over 40 hours of YouTube videos. I felt confident in my ability as a marketing professional, I have launched hundreds of similar campaigns for clients. But the stakes are certainly different when you are responsible for the product, production of the product, marketing the product and getting the product into the hands of the consumer.
Have you raised any money? How much?
Plurvy was 100% funded by me and my savings account. I knew that I wanted to launch the brand and saved for about a year before bringing the product to market. The goal of me and my team was to launch with a small collection of about 5 different styles. This gave us the ability to control inventory and not tie up our cash in inventory that may or may not move.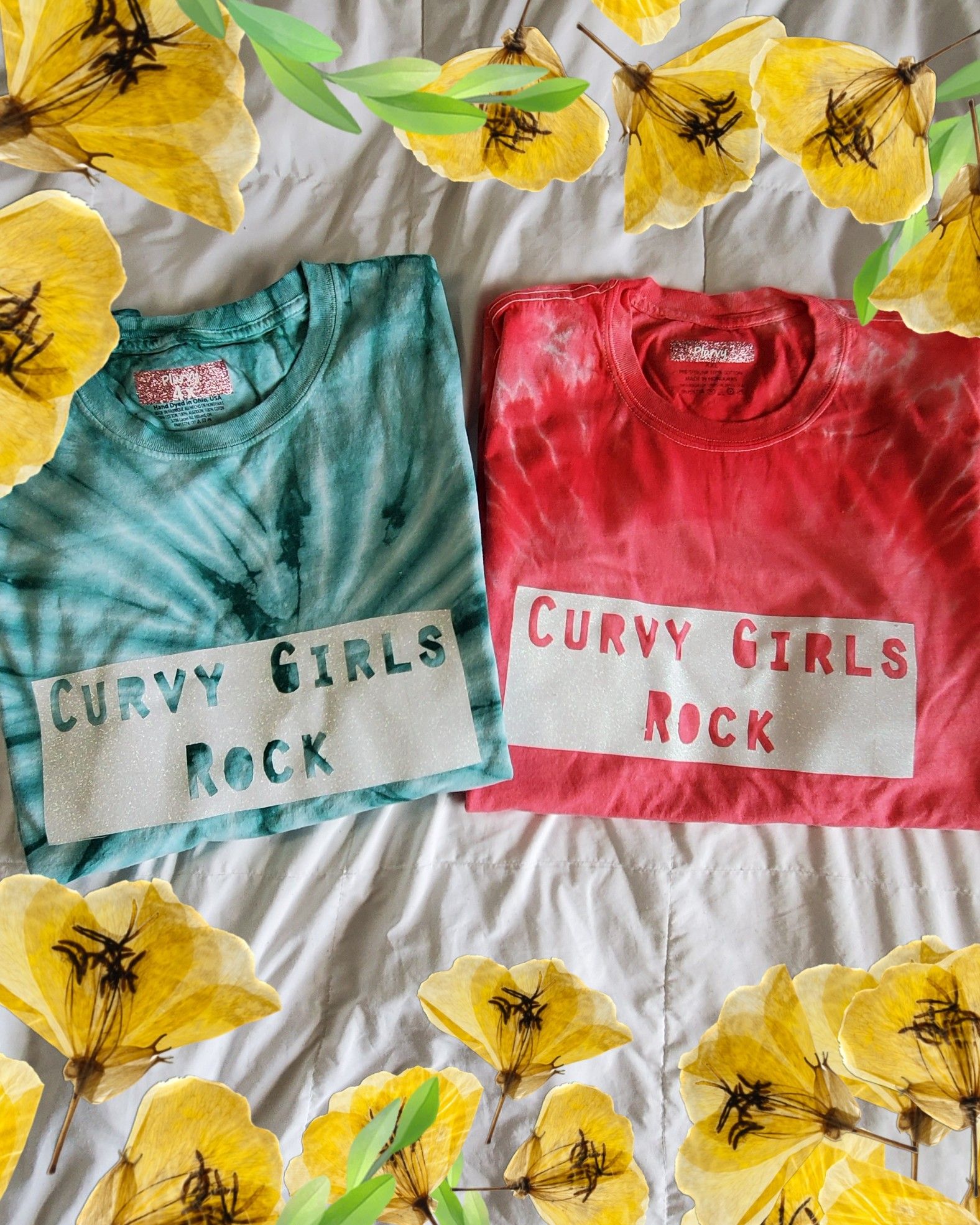 I quickly learned that offering 1 shirt in 3 colors with 3 different graphics could quickly mean lots of inventory. Think about it. If we offer 1 shirt in 5 sizes and each size has 3 color variations and each color variation has 3 different graphic choices, that is 45 different variations for just one shirt style. Our creative team worked hard to bring to market what we thought best reflected the goals and objectives of the brand.
What regulatory approvals did you have to go through?
In terms of regulations, my team and I had to learn what information had to be provided on each garment. One example, each garment must clearly state the size of the garment, what kind of fabric and the origin of the fabric. This was an interesting fact that we had never considered as consumers.
Who is your target demographic? What is the funniest/most strange customer request you've had?
Our target demographic are USA based women, aged 18 to 45+. Ironically, we have not had any funny or unusual customer requests. The oddest thing we have happened was when a customer entered her mailing address incorrectly. That was new for us. We thought about it and decided to resend the package, on the house. We believe in good customer service.
How did you fund the idea initially?
I am huge on budgets. I decided to take $3,000 and invest it into launching Plurvy. I budgeted everything down to the dollar. The first campaign, photoshoots, research and development, marketing, public relations, you name it. I knew that I had to stretch the original seed money far. In order to do so, I had to get creative. I had to reach deep down into my magic box of tricks.
Where did you meet your co-founder/founding team?
As the sole owner of Plurvy, I relied heavily on my team, my team consists of my husband, my son and my sisters. They help me as VA's (virtual assistants), with creative work such as photography and more. Everything else is contracted out to independent contractors.
Any tips for finding first employees?
When looking for team members I suggest identifying and outlining the responsibilities of the team member, having a budget for salaries and not over extending resources. It is okay to start small.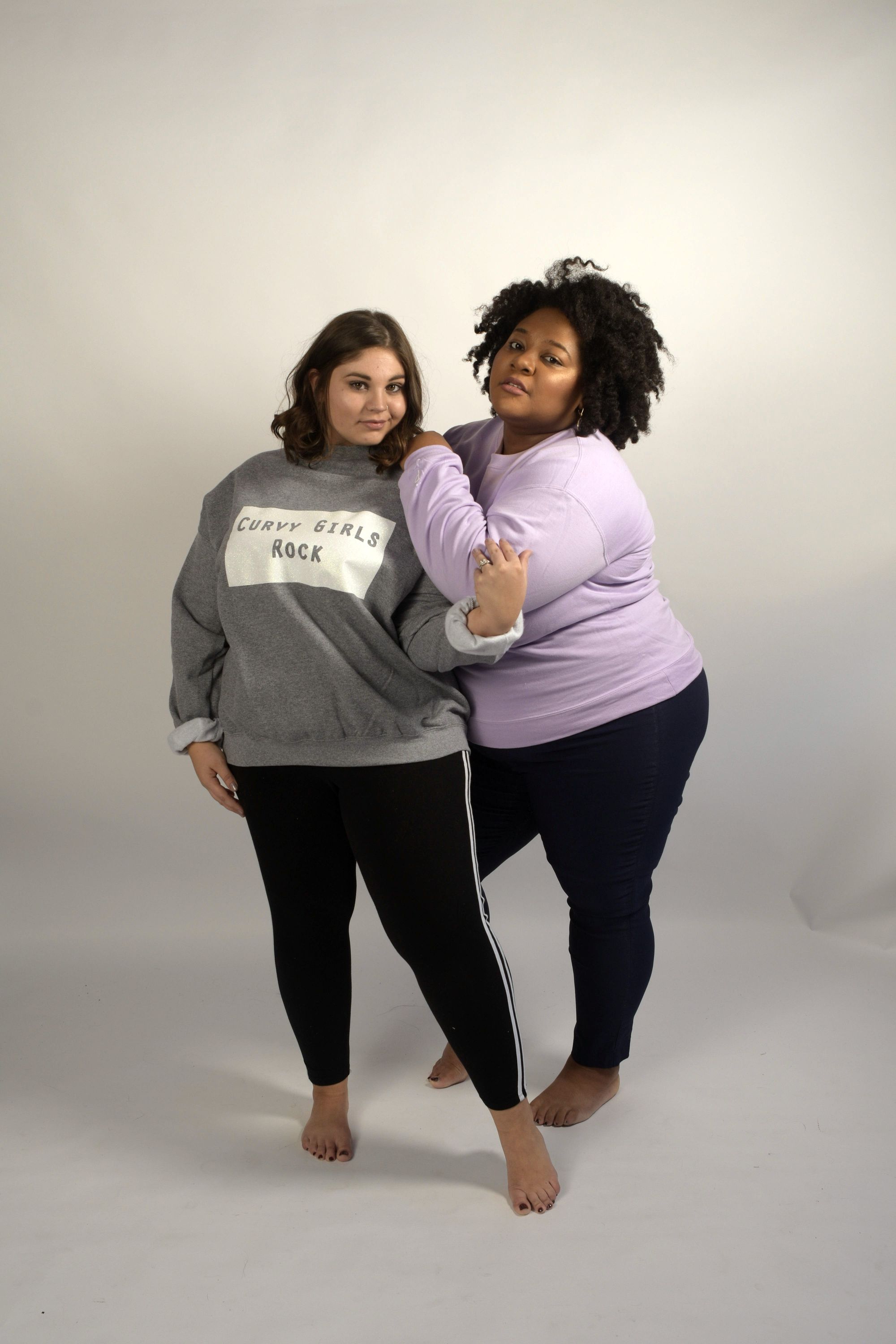 One thing no one will ever regret is not going out of business. I have seen businesses close due to budget issues and expanding too rapidly. Slow and steady wins the race.
Did you run any companies prior?
Some of my family and friends were like, here we go again! My first legit company was started in 2011, KanShe Staging, an interior decorating company. I was still in college and itching to scratch the entrepreneurship bite that was growing bigger each day.
What motivated you to start your own business?
I have always been intrigued with business and my inner voice is always screaming, you can do it, you can do it. So, although I was knee deep in college courses and working my way through college, I took the leap. My professor helped answer a lot of my questions. I went downtown and obtained a business licence, made a crappy website, used Vista Print to make my business cards and boom, I was in business baby. KanShe Staging turned into Southern PaSH, a public relations and marketing firm. After a few years as a full time business owner, I leverage my skills and talent for a job in corporate American and now as of 2019, I am back at it. PaSH Inc., is a digital production company as well as the holding company for all my businesses. We have Plurvy, the clothing brand, Southern PaSH, the boutique marketing firm, PaSH Publishing, the publishing house that prints books, novels and short works.
What motivates you when things go wrong? What is the end goal?
Scaling is a huge factor in any operation. As an entrepreneur, I have learned via past victories and failures, that infrastructure is important. Meaning, I may desire to sell 1 million units a month but does our infrastructure allow? Any increase in volume affects other areas of the business, we would need more inventory, more staff, more vendor credits, a place to store the inventory, more supplies and the list goes on and on. We are scaling up as we learn to perfect our operations such as manufacturing of the product, order fulfillment, our relationship with our vendors and distribution. Every aspect of the business is relevant to the other. I would love to be a multi-million dollar corporation, right now. But the infrastructure we currently have can not support that type of volume. In fact, one of our main objectives for this quarter is to find a manufacturer that can help us increase production by over 50%. This will allow us to grow our profit margins by 30% and increase order fulfillment times by 75%.
What has driven the most sales?
Social media has given us an advantage as a company but we can only credit our growth to strategic marketing and community. Communities on social media such as Facebook have really welcomed the brand. We strategically use email marketing and Facebook to grow our Plurvy community. Instagram and Pinterest are great tools but our community is on Facebook.
What is stopping you being 3x the size you are now?
As a marketer my suggestion is to always find your audience. As humans we are force feed ads all day long, we see them in our emails, as emails in our news articles, in our videos, on the radio, on billboards, at the bottom of our receipts. It can be a bit much. Our approach at Plurvy is to build genuine relationships with our target audience. For one, we don't have the budget to compete with larger brands and two, this brand is about love and authenticity.
How do you protect yourself from competition?
Competition has always been a cringe worthy word for me to hear. As I gain more confidence as a business owner, the word is more of a pleasant invitation rather than a battle cry.
Do you have any trademarks/IP/patents?
In terms of protecting my IP, I am working on our priorities. Especially in hard times such a global pandemic, funds are tight and the future is even harder to predict. Long game calls for trademarks and copyrights. Short game is to keep as much money liquid, control inventory and tighten up production. As a serial entrepreneur I have seen lots of advice on what comes first, the chicken or the egg.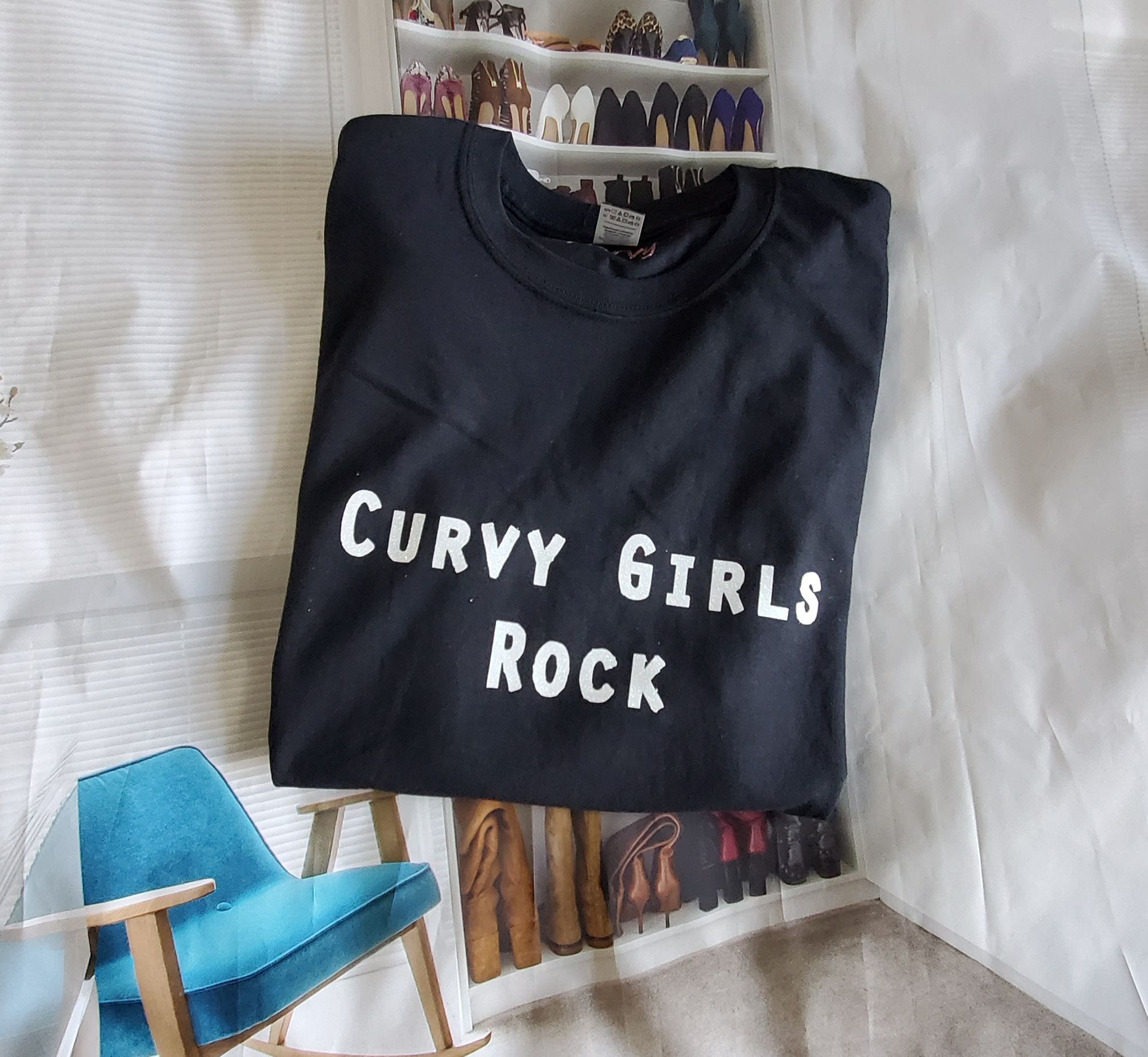 I think it is always wise to let the market tell you if you have a viable product and if so, then invest in protecting your IP with trademarks, copyrights and such. This is a sensitive subject for some, but risks must be measured and then a decision has to be made.
What are the top 3-5 apps your business could not run without? Why are they essential?
This is a great question. As a small business owner, I heavily rely on automation tools. SaaS has helped me control cost, track metrics and manage projects. A few platforms, apps and or software's I use are Quick Books online, Planoly, Linktree, Shipstation, Bitly, Mailchimp, Ascend, G-Mail, Wix, Trello and more! But I couldn't fail to mention Google Analytics. SaaS has automation tools that track spending, plan social media posts, track metrics and monitor traffic. This is very important for marketing the brand and finding our target audience. To be honest, if we had the budget we would spend a bit more on SaaS and other automation tools. Currently, we spend around $250 per month on subscription services but as a small business this is a small price to pay when weighed against time management and productivity.
What are your favourite books and podcasts?
I consider myself a lifetime learner. I am always seeking information. A few books that have impacted my life, the way I view money and seek new opportunity are:
Rich Dad Poor Dad by Robert Kiyosaki
The Tipping Point:
How Little Things Can Make a Big Difference by Malcolm Gladwell
It's a Job Not a Jail:
How to Break Your Shackles When You Can't Afford to Quit by Robert M. Hochheiser
In terms of podcasts, I am always on YouTube looking for positive affirmations, quick inspiration and anything about money, wealth management and motivational speech. Listening to like minded people is motivating and keeps my fire burning.
What are the next products you're working on? Are there any releases you can tell us about?
New products that we are working on include an unisex graphic t-shirt. We have gotten a lot of requests for a men's shirt. We feel inclined to provide a solution. Both men and women and non-binary individuals all have the right to self expression and body positivity.
Where do you see the company in 5 years?
In five years I see Plurvy being sold online and in retail available in North America, South America, Europe, Asia, Africa and Australia. I see the brand offering sizes in extra small to a 9x. I see Plurvy offering stable items for all body types tailored for specific moments in life.
Would you ever sell?
I work hard to serve the plus-size community because the community has done so much for me, my self- esteem and helped me find my voice. I don't see myself selling 100% ownership, but I would be willing to partner with a like minded individual or corporation that is willing to put the goals and values of the brand above profit.
| Company Name: | Plurvy |
| --- | --- |
| Founder: | Izzy Spears |
Comments