Appjobs was co-founded by Alok Alström last 2017. It has become the world's largest community of gig workers.
Currently, they are adding over 10k new members to their community every week. They have since grown to over 400+ cities around the world with over 1m+ gig-worker members.
Was it a lightbulb moment or gradual moment to start Appjobs?
Previous to founding Appjobs, I was the General Manager of Uber in Sweden. The idea behind Appjobs comes from my first week at Uber. I realized that the revolutionizing invention behind Uber wasn't only about getting people from A to B by the push of a button. The real revolution was how people who want work could almost "stream" work to their smartphones on demand. This phenomenon today is called Gig-economy and although it started with Uber and Airbnb 10 years ago, today we have over 1000+ similar companies on display on the Appjobs platform.
How did you validate the idea?
The core idea behind Appjobs was simple. It's to match people who want to get flexible work through their app with apps like Uber, Deliveroo and Rover in the city that they're in. We used London and Johannesburg as test markets when we started in 2017 and have since grown to over 400+ cities around the world with over 1m+ gig-worker members.
How did you fund the idea initially?
We have raised about $8m in angel investment to fund our development.
Where did you meet your co-founder/founding team?
Me and my co-founder, Bertan Baytekin found each other through an acquaintance. He has a lot of valuable experience from building digital communities in the sports industry.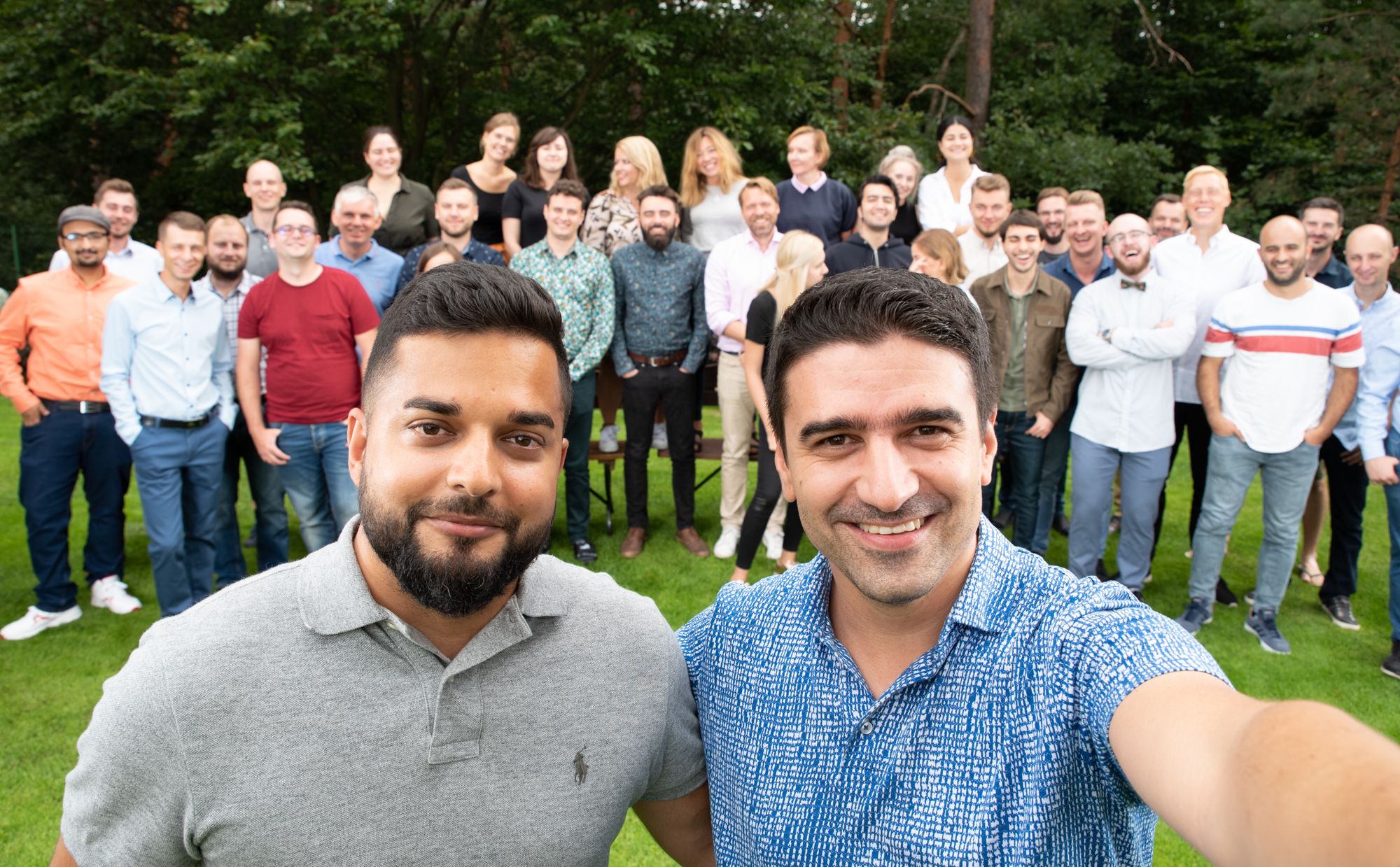 We funded the first 6 months ourselves and then sought angel investment to continue. Our first employee Ela joined as a part-time copywriter and is now heading our entire content department.
Any tips for finding first employees?
The best tip for finding hard working employees is to hire young ambitious people
who want to grow by their own initiative.
Did you run any companies prior?
Bertan has started a number of businesses before and I have run companies and a startup although I've never founded a company before Appjobs. My family and friends know I like to take risks so they weren't surprised when I told them about our new idea.
What motivates you when things go wrong? What is the end goal?
My main motivator is to accomplish our mission of being the gig workers best friend, and to see the development of benefits we bring to the hundreds of thousands of people that we are helping to improve their life by finding economic opportunity, community and flexibility. If you want to start a business you have to believe wholeheartedly that what you do is valuable, not only for you financially but for other people. That gives you something to hold on to in the hard times.
How do you protect yourself from competition?
With a good product, protection against competition isn't necessary. Instead it's necessary to always continue to develop that product, because otherwise you'll be outran by your competitors. Our main strength is our speed and agility. One of Appjobs principles is that you shouldn't wait for someone to make a change , make the suggestion to change yourself and always be open for all team members' input.
We get most of our members organically without paying anything and most of our paying partners we contact through Linkedin. We have been growing by over 10% month over month in revenue for the last 18 months and believe we will continue to do so with a potential temporary dip during the Covid-19 crisis.
What are the top 3-5 apps that Appjobs.com could not run without?
We are almost 20 nationalities in our team working across 10+ countries so we do everything in the cloud and remotely so without these apps we wouldn't be as productive as we are today:
Google docs
Slack
Zoom
Trello
Teamly
Have any books/podcasts helped you in business?
I subscribe to an email newsletter called the Marketing Analytics Intersect by a guy called Avinash. It's very good for weekly insights. Except for that I mostly play Pokémon Go with my son in my spare time.
What are the next products you're working on?
The corona-crisis has really hit the gig economy and gig workers hard. Last Summer we started the Appjobs Institute. The team is analyzing the developments within the gig economy, and a couple of weeks ago they made a survey which over 1400 gig workers answered. 70 % of them answered that they have no income due to COVID-19. Our priority now is to help them find other kinds of jobs, for example by introducing Appjobs Covid-19 Resource Center and giving our partners, who's been hit hard by the crisis new kind of deals.
Are there any releases you can tell us about?
Besides the shift in focus due to the coronavirus, we are working on a brand-lift that should be ready in the next couple of weeks and also a new more holistic Appjobs app that is coming before the Summer.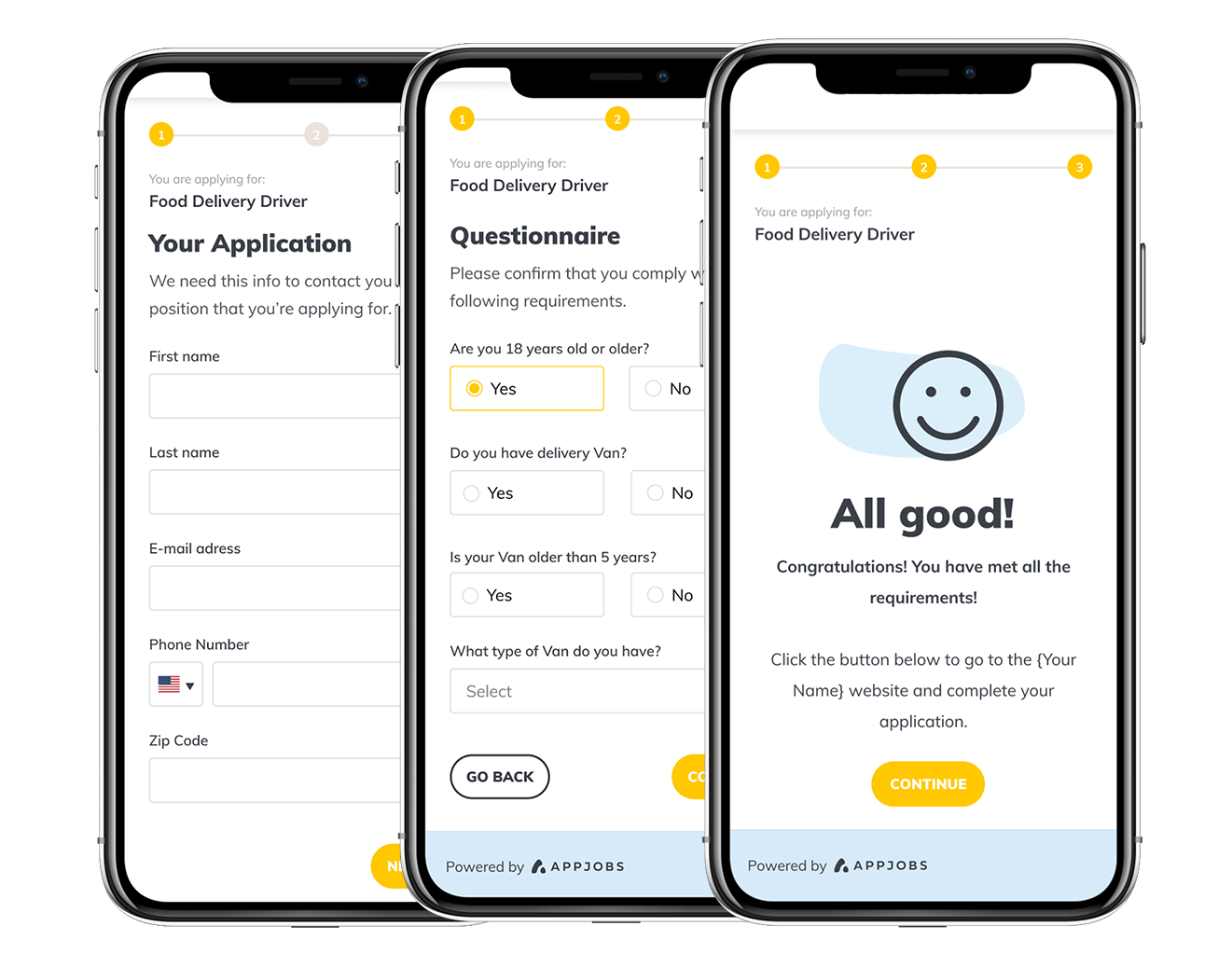 We are constantly developing the offering and services we provide. Currently, we are experimenting with providing our US members with an income tracker and Tax robot services. We are also adding insurance and additional income boosters during the coming quarter.
Comments