We aim to empower women and offer them the tools to 'do pregnancy' the way they want to. There are a lot of misconceptions about what women should do during pregnancy but we know that it is different for each individual.
Baby2Body is a complete wellness solution that not only focuses on physical fitness, but also on mental well being and nutritional health. We don't advocate what people should do - we give people the power and knowledge on how to do it their way.
Was it a gradual decision or lightbulb moment to start Baby2Body?
I came up with the idea for Baby2Body shortly after I had my first child back in 1994. There was a huge gap within the fitness industry when it came to pre- and postnatal needs, there simply wasn't anything that catered to this stage of women's lives in an easy to access way at that time.
How did you validate the idea?
I had a degree in psychology and was a qualified personal trainer. I started working with women who wanted to safely maintain their fitness during pregnancy and then get their pre-baby body back after birth.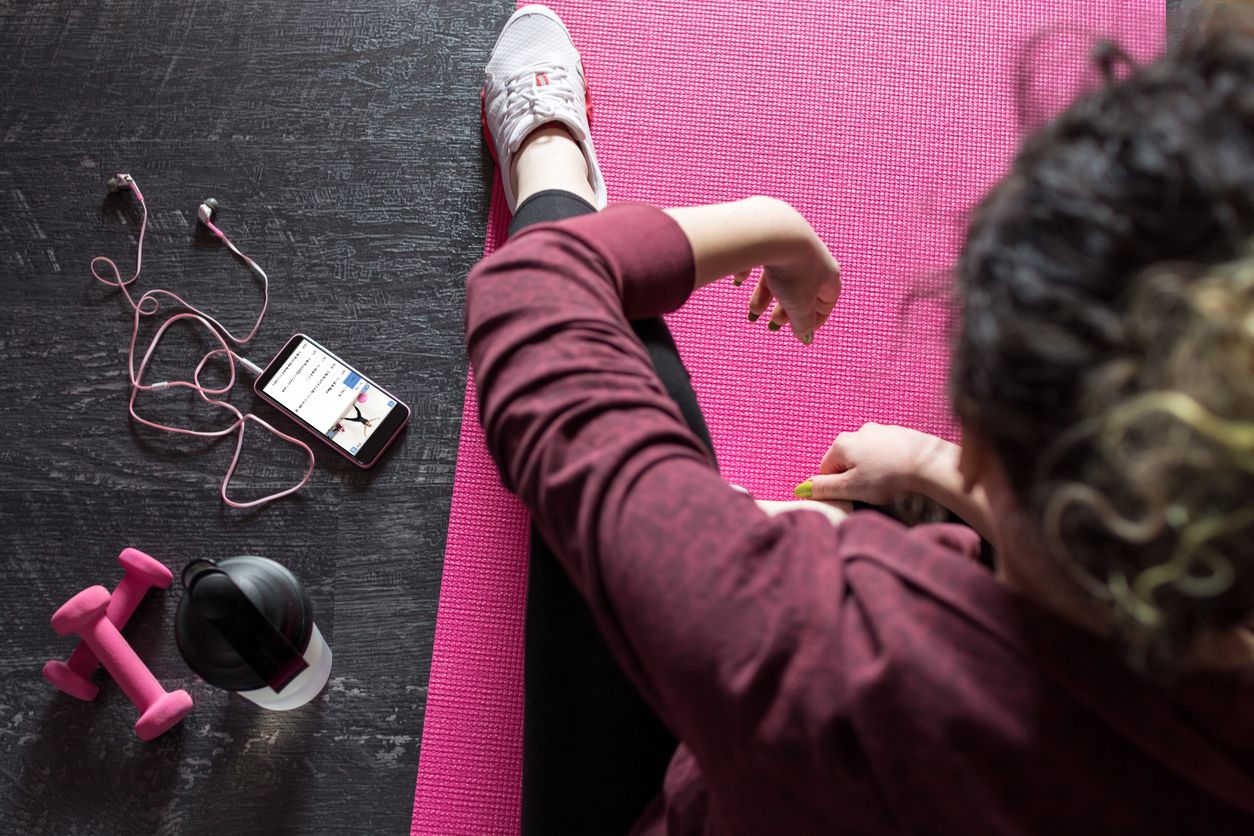 I grew that into a successful boutique fitness company offering personal training and small group classes which led to me launching a fitness and wellness DVD and becoming a leading expert in pre and postnatal health and wellness.
Did you have any experience/expertise in the area?
I wanted to scale Baby2Body but felt I needed to develop my skills and experience further so alongside training clients I did a masters in sport psychology. I then also spent several years as a consultant at Philips in Amsterdam directing consumer healthcare innovation. By then I had the domain expertise and insight into the tech world needed to realize Baby2Body as a scalable, global digital health service for women, which I launched in 2015. We've since grown this platform into a complete wellness solution that not only focuses on physical fitness, but also on mental wellbeing and nutritional health. We're now present in over 100 countries around the world, have over 1.2 million users and we're the top wellness and fitness app catered to pregnancy and postpartum.
Who is your target demographic?
Our market currently includes all women within child-bearing age who are planning for pregnancy, currently pregnant, or a mother with a child under the age of 3. These are millennial mothers who are technologically-savvy, engaged in self-care, and ready to invest in their health and well being and that of their child. We love hearing from our users, who represent a truly global audience and will reach out in many different languages even though our app is only in English at present. We are overwhelmed everyday with feedback from women in our community telling us everything from their birth stories to their postpartum struggles from breastfeeding to postnatal anxiety and depression to embracing their post-birth body. We launched a Shape Your Pregnancy campaign recently which had a phenomenal response. We ran this campaign to show women how to do things their way, how to shape their own pregnancy.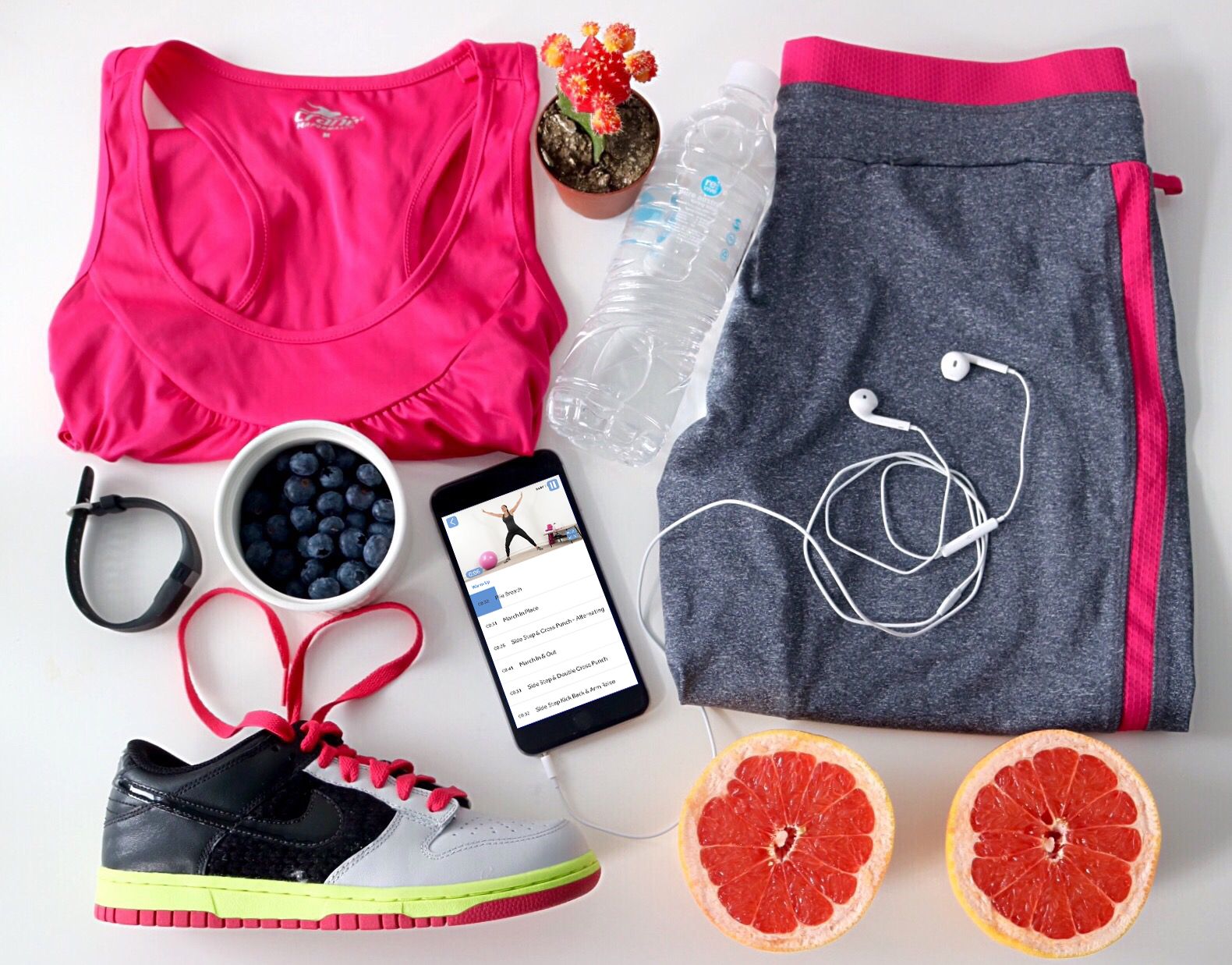 We do have women who basically ask us to let them know exactly what workouts to do on what days, for how long, and what they should eat for every meal to have the healthiest pregnancy possible -- which just goes to show you that these women are searching for exactly what we provide -- that stage-specific guidance that takes the guesswork out of healthy living during pregnancy and as a new mother.
How did you fund the idea initially?
We sourced funding for the first phase of Baby2Body through a TSB proof of market grant. I spent several months on market research and putting together my pitch and really just had a powerpoint presentation and my 20 years of experience in women's health and fitness and took that to an early stage venture fund, and that's where we got our next batch of funding to help me take my idea from paper to an actual business. Through that we received in house support on early stages of tech development, marketing, and strategy and it led to the launch of the very first rendition of Baby2Body, which was an email newsletter. We gained so many insights in those early days, and it has all led to what you see now as a fully fledged product experience in our app.
Where did you meet your co-founder/founding team?
I am and have been the sole founder since the start of Baby2Body, which has come with its own push back at times, but it's also something I'm really proud of -- because ultimately this business idea has been with me for most of my life and the Baby2Body experience really is the life I've lived and have been coaching women through for years. But I absolutely could not have done any of this without my incredible team and the support from our board and key shareholders.
Any tips for finding first employees?
My tips on finding those early employees is to trust your gut, choose people who believe in your vision as much as you do, and don't get frustrated -- hiring the right team is the hardest part, but it's also the most important key to your success. We recently promoted one of our junior staff members and in the meeting she said working for Baby2Body didn't feel like a job. To me that is one of the key goals for an employee, that they love their job so much it doesn't feel like work.
Did you run any companies prior?
I'd previously launched a business and sold it by the time I was 25. I was also the daughter of 2 entrepreneurs, both of my parents owned and operated their own businesses in Joburg, South Africa, when I was growing up – so I guess there was no escaping the inevitable.
What motivated you to start your own business?
I really saw how much my parents loved the work they did, and doing work that you love is something so important to me, and the best way I could see to do that was by starting my own business.
What were your family and friends first thoughts on your company?
My family were very supportive as we are all entrepreneurs and understand the ups and downs of entrepreneurship. I was taught resilience and hard work from a young age and I had unique insights into what can go right and what to do when things don't go according to plan - which is often!
What motivates you when things go wrong? What is the end goal?
I think above all I've learned that the product we've created is something that women truly need and are looking for, and my belief in our mission is what keeps me motivated. Even if something doesn't go 100% as we would have hoped, I still know the value in what we are creating and that we can and will deliver on that. The end goal is to be in the hands of as many women as possible around the world, helping them navigate their health and wellness at the times they need it most.
Do you have any advice for someone just starting out?
My advice for someone starting out would be to make sure you love what you're doing and that you really believe in it. Otherwise it will be really hard to keep going when things get tough. And having that genuine offering that other people believe in will make a difference -- trying to force it is when you'll hit walls.
What has driven the most sales?
We've found that just making women aware of what we do and what we offer is what drives sales. We've worked so hard to optimize the product experience and that has made a massive difference, and we'll continue making it better. But really, once they know that we exist and we communicate that effectively, that's our sweet spot, and we've been able to figure out just how to do that. Having a brand that stands for something and offers something unique is what ultimately drives sales. We've created a global community of over 1.2million women who share their stories and their insights into pregnancy and motherhood with us. They are the proof that the product is working and sharing their experiences through our channels allows us to encourage more women to join the Baby2Body community and live healthier, happier during this special time in their lives.
What is stopping you being 3x the size you are now?
Our biggest barrier to growth is really just a matter of resources and the funding to do the things we know we need to do. At this point we're at a scaling stage. We know what works, we know how to make money, and we know what else we need to create, it just comes down to having the resources to do it.
How do you protect yourself from competition?
There will always be competition and in a way the only thing you can really do is stay-focused and stay true to your core ethos and the vision you have. I believe if you focus too much on competition you lose sight of what it is you are trying to achieve. We are constantly innovating, never resting on our laurels, and always listening to what our audience wants and needs. Looking at the data and numbers is vital and responding where necessary with relevant content at all times is key.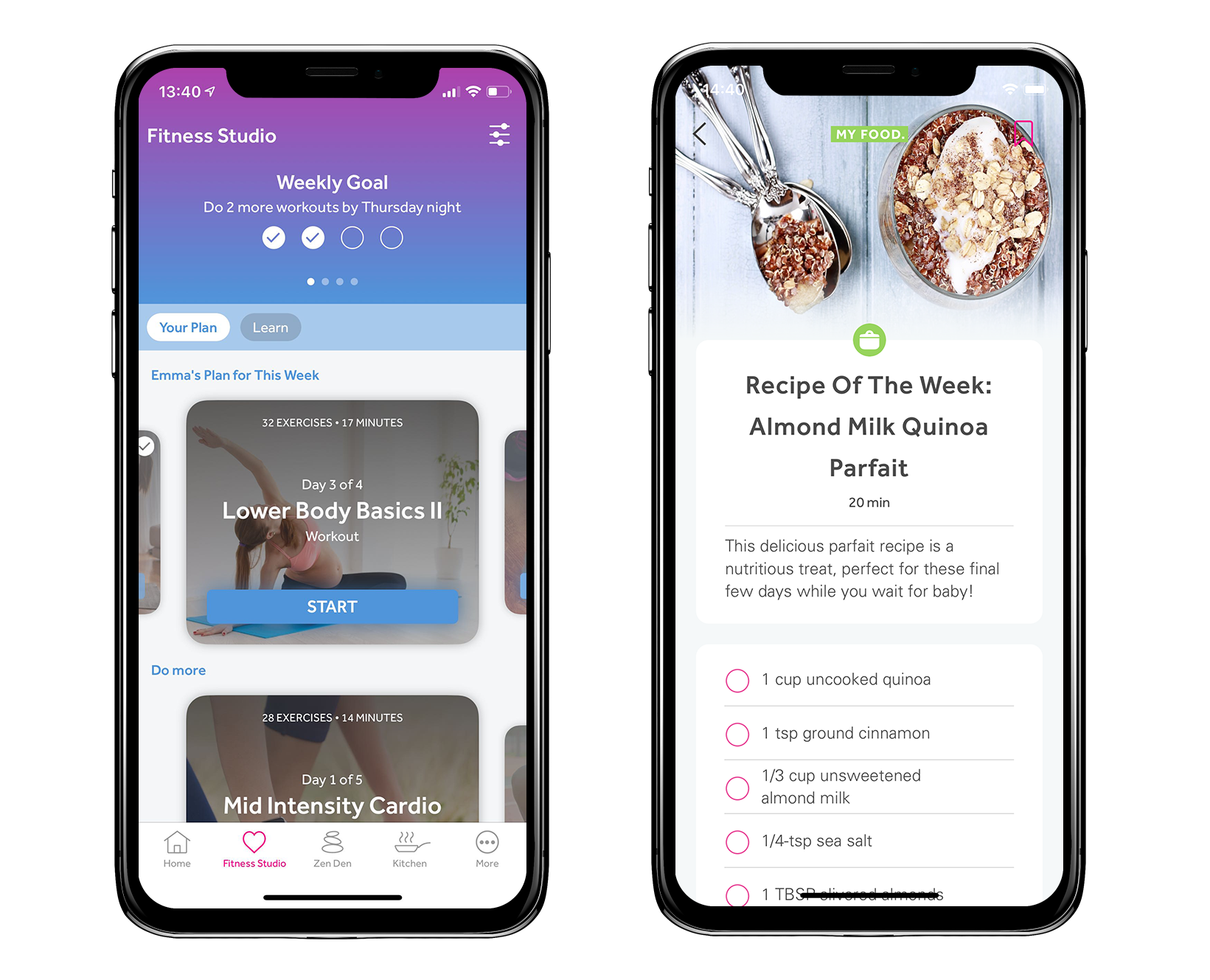 We also have what so many companies don't, and that's a face of the brand, which is me. I'm a testament to the Baby2Body lifestyle and one of our leading experts behind the product, and having that personal touch point with consumers makes a huge difference in today's world. That's not something you can just pay to get either, it takes years of experience and building that trust with your users.
Do you have any trademarks?
We have trademarks on Baby2Body and all content on the app is proprietary and owned by the company.
What are the top 3-5 apps your business could not run without? Why are they essential?
For business we currently use Slack and, of course, Zoom as the team needs to stay connected at home! Personally I use the Baby2body app for mental fitness exercises as well as physical and new healthy recipes.
What are your favourite books and podcasts?
I've just read 'The Gene by Siddhartha Mukherjee, and 'I Contain Multitudes' by Ed Yong - was another inspirational read for me. These are what I'd call my scientific indulgences, and I've really enjoyed reading about how our bodies work on different levels and how our lifestyle can affect thoughts, actions, emotions, energy and ultimately longevity. The whole gene issue and new conversations around genetic theories are truly incredible and this will shape our future in more ways than we can imagine. We are just beginning to understand the impact that we can have in this space, and it really excites me. I've also recently read Hooked: A guide to building habit-forming products by Nir Eyal which was a great read. I listen to the Secret Leaders and Reply All podcasts and dip in and out of TED Talks and any other scientific innovative content.
What are the next products you're working on? Are there any releases you can tell us about?
We have just launched a 'conception support' product. This allows women to join our Baby2Body program before they are pregnant and for us to be a support to our users health and well-being for longer. It is relevant for any woman that is thinking about becoming pregnant in the near future. 'Trying to Conceive' is accessible via the existing platform and offers a cycle tracker alongside fitness, nutrition and well being guides that will help prepare your body for pregnancy.
Where do you see the company in 5 years?
In 5 years time, we will be the leading digital service for personalized women's health -- addressing all of her unique needs through her lifestyle. We will be able to deliver customized health and wellness programs at scale - with the ability to target all the stages of a woman's life, and eventually build that out for condition specific cases (diabetes, obesity, hypertension).
Would you ever sell?
I am super excited that the business has grown so much and the opportunities we have to develop and scale Baby2Body. Our board members are involved with every aspect of the business and we have an engaged and experienced investment team. If we were approached by the right company, at the right time, and it aligned with our vision then I would definitely be open to discussing a sale. Ultimately, for me, the business has to remain or land in the right hands. We've created something so valuable to millions of people all over the world and there are so many more to reach. We've allowed them access to a tool which makes women feel and be healthier and empowered them with the tools to do this daily from their homes. We are so pleased with how far we've come but the journey is just beginning in terms of how much we can do.
| Company Name: | Baby2Body |
| --- | --- |
| Founder: | Melinda Nicci |
Comments