As a new consumer appliance brand, will be launching the world's first automatic rice and curry maker - Riku. Aimed at creating an effortless home-cooking experience, Riku enables individuals to cook food by simply adding ingredients to the machine and selecting the recipe they want to cook.
I decided to create a robot that could consistently cook delicious meals for anyone, effortlessly! We embedded it with multiple sensors to monitor & control the cooking process allowing customers to choose from 400+ recipes and get home-cooked food at the tap of a button. Just 3 simple steps to cook great tasting food consistently every single time. The team and I have gone back and forth on many designs for Riku and I am quite happy with where we have landed. In 2017, Riku was born. Riku is now ready to launch in the US, UK, Singapore, Australia and Europe!
Was it a lightbulb moment or gradual moment to start Riku?
Starting Riku was a gradual moment. The idea was slowly cooking in my mind for a long time before I could do something about it. If I had to track the seeds of the idea all the way back, I was first inspired about automatic cooking when I was a kid watching the automatic cooking machine in the Jetsons and looking at my mom spending all day in the kitchen. The work pressure combined with cooking after a long day of work would often lead to her being tired and exhausted. Moments like these made me think of how different our life at home would have been if cooking was automated and these thoughts sort of held space in my head for a long time. The need for automation was felt again during my 8 years in the US. After completing my Masters in control systems, robotics and intelligent systems from Drexel University, I had started my full time job at the University of Pennsylvania.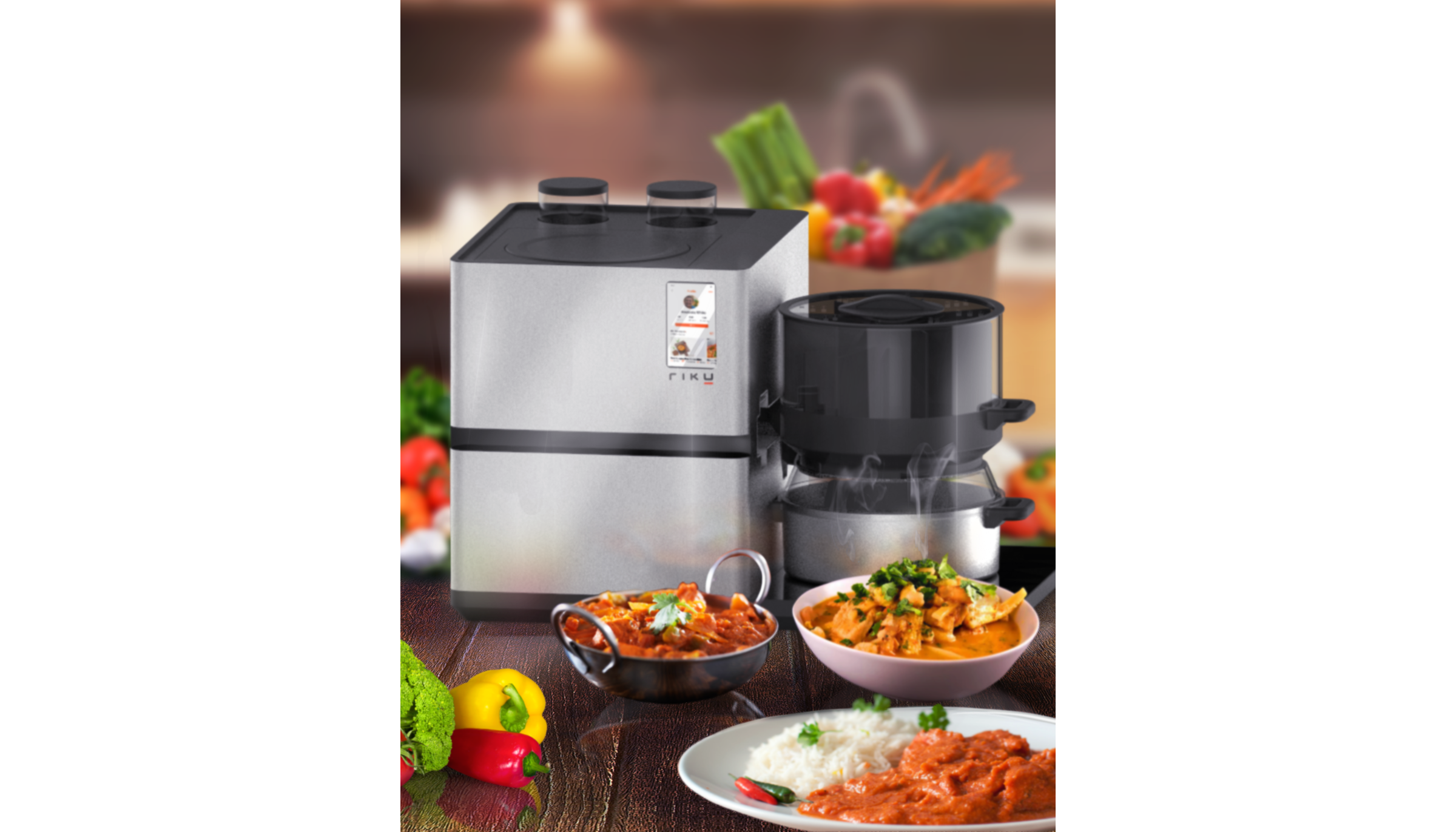 I found myself in a position similar to my mom all those years back. Working all day and then cooking the same kind of curries every day led me to frustration. I think my education in robotics made me recognize that there could be a solution to cooking and in 2015, I started thinking about how I could automate the cooking process. After two years of research, I felt that I had gained enough confidence to build an automated solution for the kitchen and eventually I took the bravest step in my career and started Riku!
How did you get your first three customers?
Our first three customers were completely unplanned conversions with zero marketing spends. Around the time that we had our first prototype ready, we had put up a website describing the product with a payment page for pre-orders. It was very basic and we weren't really expecting anything out of it. So when we got our first order, we were all genuinely surprised. In fact, I was so surprised that I called the customer and asked him why he chose to buy Riku. Turns out that they were actively searching for an appliance to make food automatically and Riku seemed to fit the bill. The other two customers had a similar story and found us via our facebook page. I think our first 3 customers were the most essential point of motivation that we needed as a team.
How did you validate the idea?
I was very sure that automating the process of cooking is something that I wanted to do. Being seriously frustrated with cooking everyday, I decided to do it as a personal project, if not as a company. As a first step of validation, I wanted to check if everyone was facing the same problem that I thought I was facing. So I started with a friends and family market research where I decided that over the next 2 weeks I would call every single friend/family living in the US and ask if they would buy an automatic curry maker.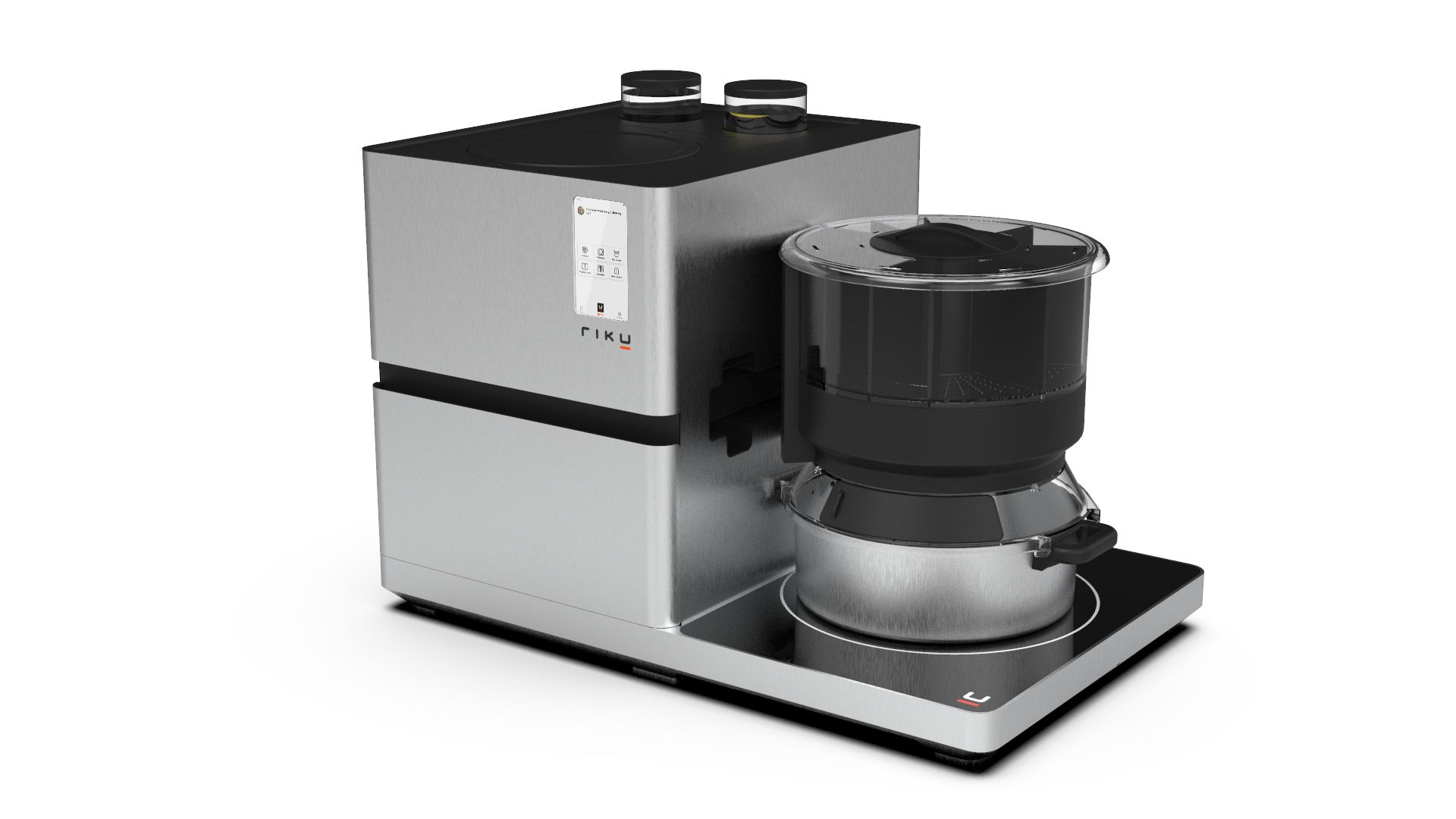 Since asking is generally not enough to validate the idea, I asked if they would pay for a machine like this. When nearly every one of them said yes, I knew that I was solving a problem that many were facing. The idea was further validated 4 months back when our first customer placed an order with us while searching an automated solution to cooking at home.
Did you have any experience/expertise in the area?
I am an instrumentation engineering graduate from Andhra University, India post which I pursued a Master's degree in electrical engineering from Drexel University in the US. My specialization during my masters was in control systems, robotics, and intelligent systems which I believe laid the foundation of design thinking and automation solutions. After completing my education, I worked at a research lab in the University of Pennsylvania, first as an analyst and then as an application developer. I was involved in analysing data from research trials and projects to find anomalies and patterns in the trials and in the first 2 years, I automated the complete data processing pipeline. The area of research that I worked for focused on diabetes, obesity, and metabolism. Working in a health research field, in a data analysis and automation capacity, I was responsible for building the entire application which gave me the skill to look at problems at an Architectural level.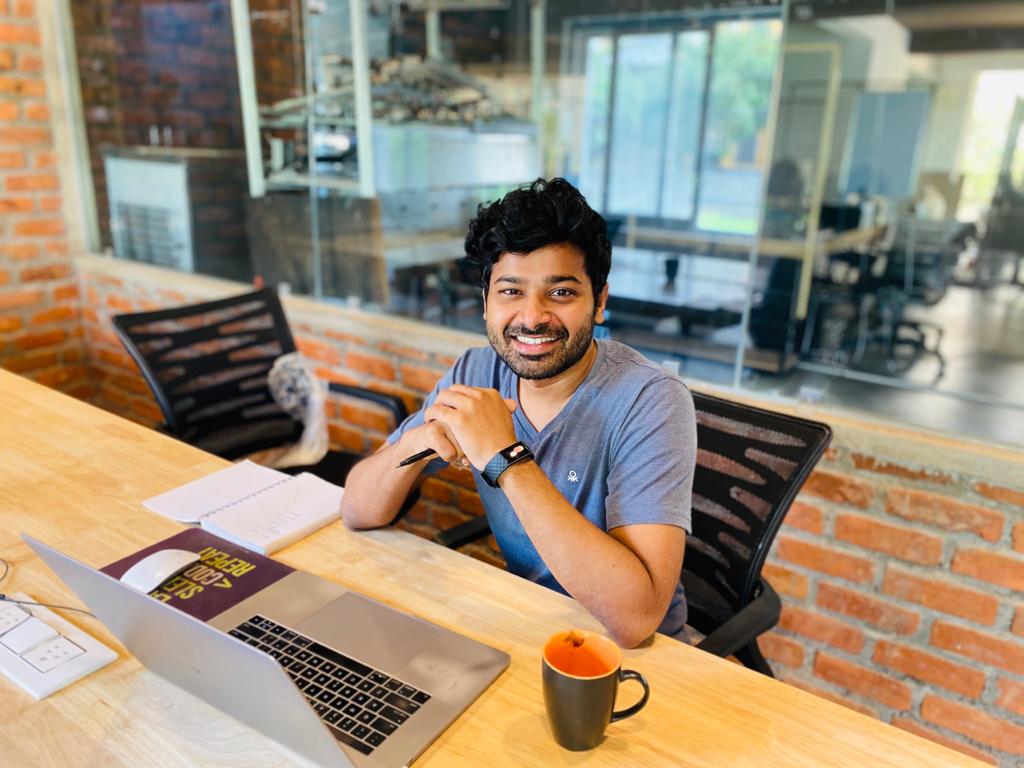 I could say that Riku was a summation of all my experiences. However, I have to point out that I had absolutely no experience in running a business or in manufacturing appliances. I am still learning in those aspects and probably am a long way from being an expert.
Have you raised any money? How much?
We have raised a convertible debt funding of $150K from angel investors including our friends and family. Apart from that, the company has been bootstrapped up until now.
What regulatory approvals did you have to go through?
We will obtain the CE mark once we start shipping our orders in December, 2020.
Who is your target demographic?
Our ideal demographic is working parents in the age group of 28 to 35 and couples with kids in the age group of 0 to 3 years. We are majorly targeting the metro population in the US, UK, and Canada regions with an average income greater that $80K. Since we are an automatic curry maker, we will be targeting people of south-asian origin. However, we believe that any curry-loving individual who is crunched for time is our customer.
What is the funniest/most strange customer request you've had?
At one of the maker faires in India where we were showcasing Riku, one lady came up to me and asked me if she could "see what is cooking while Riku was cooking". She told me that she would be very anxious to let a machine cook for her without actually being able to see what was happening inside the machine. Though at the time I did not give much thought, I eventually understood the basis of her fears and decided to use a camera in the machine to stream a live feed of the food being made. We had originally thought of using it just for image processing, however, with this feedback, we were able to give users the ability to monitor their food live and thereby increase their confidence in the product. I think it's been one of the most useful feedback for us.
How did you fund the idea initially?
The company was initially bootstrapped and recently we raised a friends and family round.
Where did you meet your co-founder/founding team?
My founding team had only 2 employees. Both of them reached out to me through AngelList and played a pivotal role in building Riku.
Any tips for finding first employees?
I went through a bit of a learning curve while hiring employees to be honest. In a company where specialists like industrial designers and embedded engineers who have seen a full product lifecycle are important, the process of selecting individuals based on resumes failed me. I eventually decided to follow a completely different approach and to recruit based on assignments. I spent a lot of time on making these assignments so that the applicants would be able to showcase the skills that I required for my role. This approach has sort of worked for me. In fact, I have found out that my assignments are famous in a few colleges due to their complexity and time intensive nature. I now hire for all roles based on assignments.

Always keep positions open so that you have talent that's interested always reaching out to you. It can be crucial to find people that believe in your idea and involving them in your team. Keep your job descriptions on point and prefer portfolios over degrees. Also look for people who show more interest in the problem you are solving than the specifics of the job. In the initial phases of the product you are looking for people who can wear several hats. They should be problem solvers with a lets get it done one way or the other attitude.
Did you run any companies prior?
Nope. I have had no experience in running a company prior.
What motivated you to start your own business?
I have always been a person who wanted to do things my way and so I knew that I wanted to start something on my own. I think my education background and my experience really pushed me in the direction that I have taken with Riku. Finding anomalies in research data or thinking of ways to automate processes are the things that led me to apply this thought process to everything I did in my daily life. Finally, I found a problem that I connected with and could see myself building a solution for and so I finally decided to START UP!
What were your family and friends first thoughts on your company?
Fortunately, I was solving a problem that my friends and family were able to connect with very easily. In fact their response was so great that they pushed me to go back to India and work on making Riku a reality.
What motivates you when things go wrong?
What is the end goal? My end goal is to solve cooking and I have built confidence in my skills to solve this problem. As long as I am using these skills and working towards solving cooking, I look at all problems as iterations. If something is not working, I see it as an iteration and try to do it with a new approach. I think it also helps that we have so much information available, so many innovations to learn from that you can always find motivation from other innovations and come back and fix things.
Do you have any advice for someone just starting out?
If you are starting as a solo founder, be quick to find a good team and always hire someone better than you. Also, don't give up. A solution for your problem is always available. Seek advice, look at real life case studies and I am sure you can figure a way out.
Make fast choices. Choice of what to do and also what not to do. Think of every marketing strategy that you are currently executing or wish to execute. Split it into capabilities in-house and capabilities to be outsourced. Make a conscious decision on how much budget to allocate to every strategy. The combination of capabilities and your budget will lead you to the decision of what to do, what to outsource, and what not to do. Make that decision consciously and let your team execute it to their best potential while you move on to the next decision. Your ability to make choices fast will decide your sustainability.
Audit your customer assumptions. Difficult times lead to a lot of changes starting first and foremost with the customer you built your business for. Most of our marketing strategies are based on customer personas that we researched and statistically validated with data. Audit those personas. Audit every assumption that you had earlier established for your persona. For example, when we were launching the automatic rice and curry maker, we were thinking of customers as before the coronavirus hit the world. Now we have changed those beliefs to reflect reduced purchasing power, need to make work from home more comfortable, etc. Our marketing strategies are now tailored to address these pain points along with the pain points we had established earlier.
What has driven the most sales?
I think facebook and email have worked the most for us. The product is quite novel so it's been relatively easier for us to market it using facebook. We have generated most of our interest through this channel. Additionally, I feel building up customer engagement and driving sales has been possible through our email campaigns. Since Riku is not an impulse buy, it needs repeat impressions to drive a sale and hence Facebook retargeting and emails have really helped us. However, we are targeting the most sales for Riku to take place through our crowdfunding campaign that will be launched in August, 2020.
What is stopping you being 3x the size you are now?
I think what we are trying to do with Riku is innovative and game changing. This also means that it is complex and there are a lot of moving parts. The biggest roadblock has been prototyping, manufacturing and testing the product. Due to the fact that most of our parts are custom and materials have to be food grade, we quickly hit the limits of rapid prototyping methods like 3D printing resulting in long prototyping & testing cycles. The absence of industrial partnerships initially and a low influx of people resources have been the other pacifiers.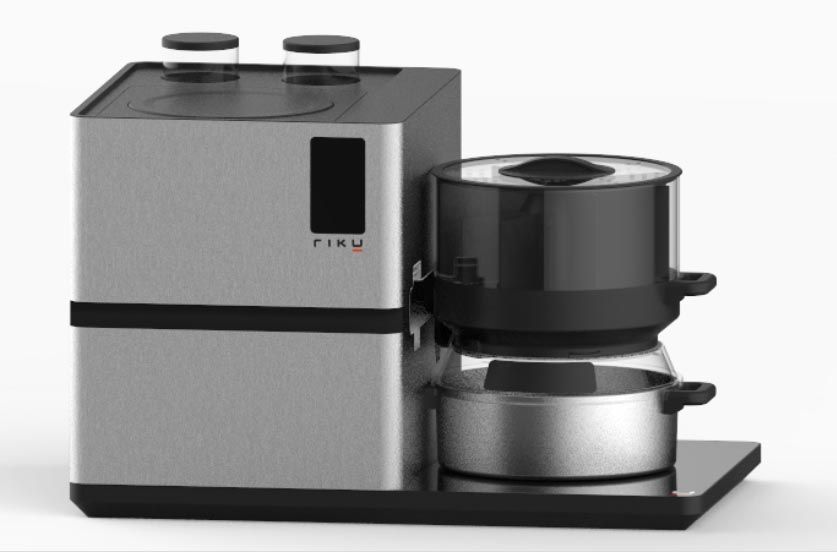 However, we have now achieved great feedback for our final prototype and have built the capacity to manufacture it at scale. Riku is now set for mass production and will be available at scale, globally.
How do you protect yourself from competition?
The beauty of automating cooking is that the market is huge! Since we a
re the first company to move into this space we have a first mover advantage and the scale that we can achieve almost immediately is astonishing! However, I think we would benefit from some competition. Firstly, it would validate our idea and the market potential and help educate our customers about the automatic cooking category. Secondly, it will keep us on our toes and drive us to make Riku the most sought after kitchen appliance. So I am welcoming some healthy competition.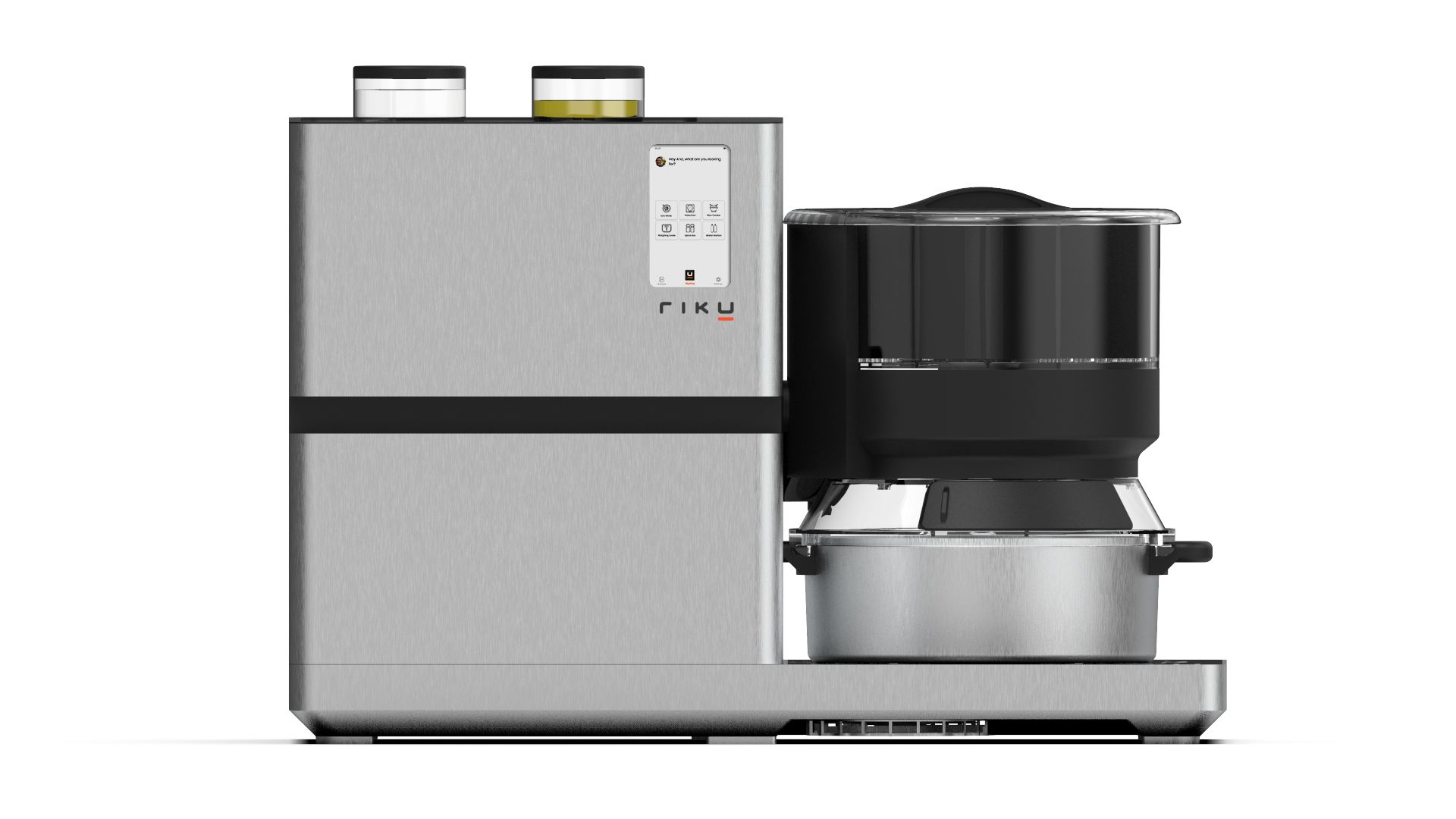 We are also planning Riku to grow in a way that we take over the entire pipeline of cooking. We want to take the guesswork out of cooking and let our customers depend on us completely so that our customers find us synonymous to cooking. Additionally, the fact that we have complete control over our manufacturing line gives us a lot of flexibility and strength in making Riku. I think figuring out end-to-end manufacturing with complete control could be a difficult target to achieve for our competitors. We are not afraid if they try though.
Do you have any trademarks/IP/patents?
We have a utility patent pending in India & US. We will soon also file for the same in other countries.
What are the top 3-5 apps your business could not run without? Why are they essential?
Zoho projects: We use this for our project management, blueprints are our recent obsession :)
GSuite + Slack : Content Management + Communication.
Fusion360: Our mechanical team is heavily dependent on this.
Adobe Suite: Used by our design team.
Visual Studio Code: Our developers are big fans.
What are your favourite books? What are your favourite podcasts?
I swear by Zero to One by Peter Thiel. If you are starting up, read this. Period.
What are the next products you're working on?
Our immediate updates for Riku will be software updates. We are going to enable it with pantry management such that the app analyzes what is in your fridge and auto recommends recipes that Riku can cook based on available ingredients. We are also enabling recipe management so that you can add your own recipes to the app or make changes built in recipes as per your taste preferences or to add your mom's secret ingredients.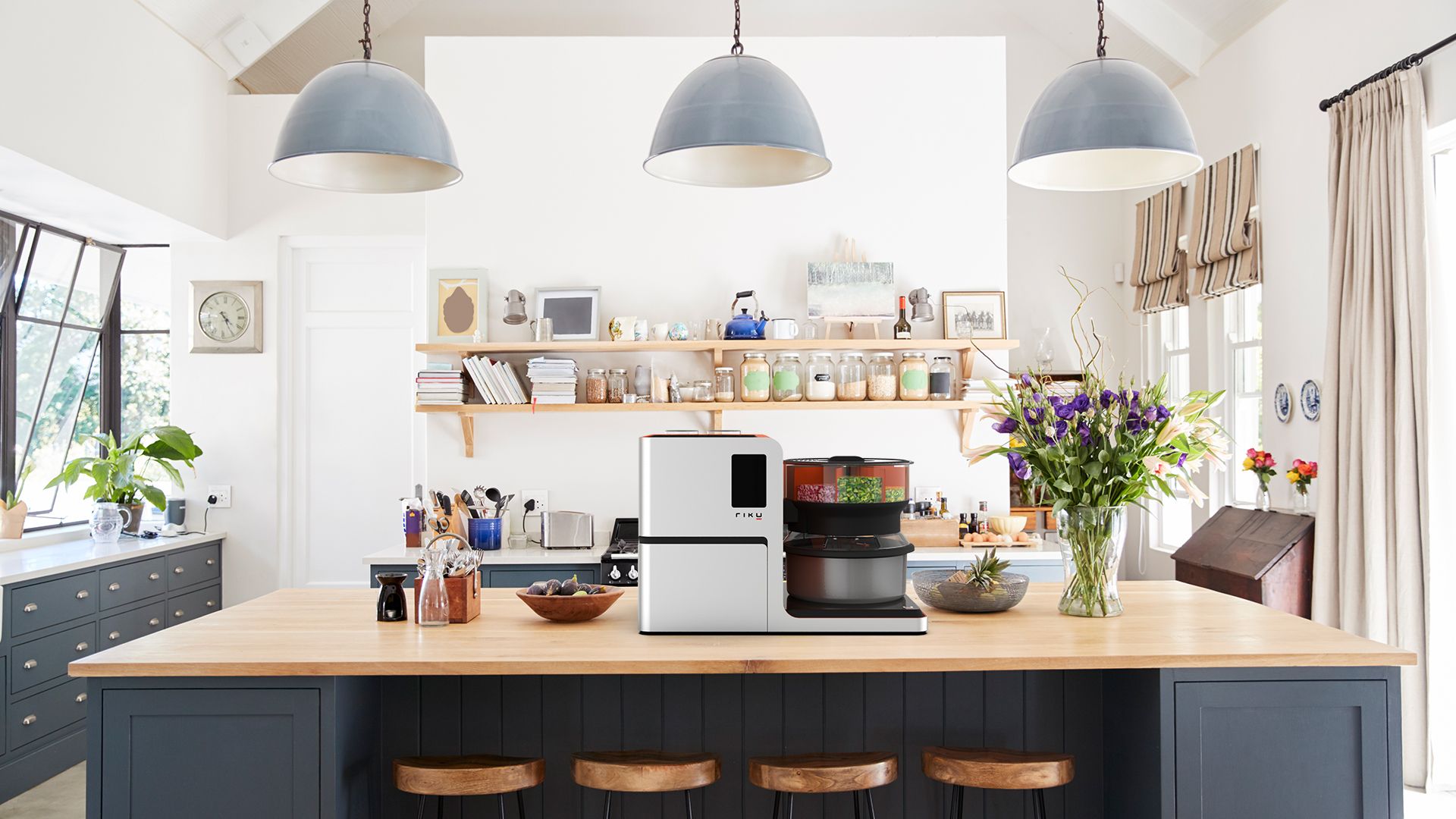 We have plans to partner with meal kit delivery services so that Riku takes care of everything from groceries for the meal you want to prepare right up to cooking it for you. Currently however, our sole focus is a mass acceptance of Riku.
Are there any releases you can tell us about?
Yes! We are very excited about our crowdfunding campaign that will be launched in the last week of August! We will keep you posted on the launch if you sign up here. We are also launching the Riku app before our launch on Indiegogo. You can expect it to come out in the first week of August.
Where do you see the company in 5 years?
Riku will break into the top 5 consumer brands in the USA for kitchen technology and will have solved all problems related to food.
What is current revenue? If you don't mind sharing..
We are currently in the pre-revenue stage since we are mostly earning on pre-orders. However, we are vying for a $500,000 revenue through our crowdfunding campaign this August.
Would you ever sell?
I think a yes or a no is too limiting as an answer. It is also quite early for me to think about selling. I am however open to partnerships across the value chain to make the Riku ecosystem as seamless as possible. Until then, sell sell sell on Indiegogo it is!
Comments