Soundplate was actually born out of a blog I started as a student where I would share the music I was into at the time. As the blog became more popular it seemed like a natural progression to sign and release music, so the record label was born.
Soundplate is now a record label and music technology company. We build tools and technology which help thousands of independent artists and labels but that wasn't always the case.
Was it a lightbulb moment or a gradual process?
One of our early releases became quite a big hit (~30 million streams and various international charts) so there was a very steep learning curve about the music industry and running a record label. Over the next few years I had the chance to work with some incredible artists and continued to grow the brand but as I did, like any business, I ran into various problems.
Running an independent music company is tough. The music industry is dominated by the major labels and other big players. I started to think about different ways to level the playing field; first by using technology to solve some of our own problems then slowly building these solutions into their own products that other independent artists and labels can make use of.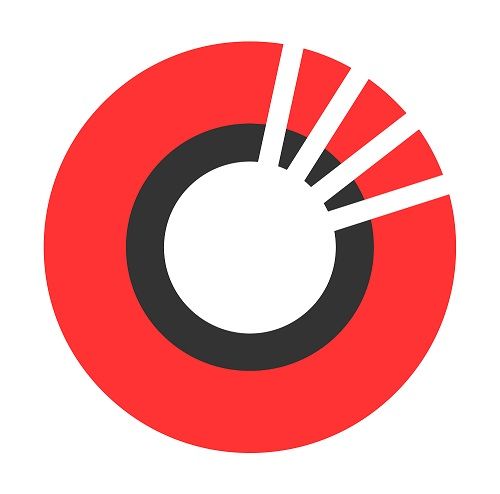 Our playlist submission system is used by thousands of artists every day giving them the chance to pitch their music to independent playlist curators on Spotify and Deezer for free. Our newest product, Soundplate Clicks, allows artists and labels to create special 'music smart links' and landing pages where fans have the choice of listening to a song from various music platforms. These links also give valuable insights and data to artists about their fan base that can be used to help make future marketing decisions. Soundplate Clicks is constantly leading innovation when it comes to sharing music with new features launching all the time.
Who is your target demographic?
We have two main groups of customers; fans of the music we release on the record label and independent artists & labels that use our tools and technology.
How do you ensure that your customers grow their fanbase and increase streams and sales?
Soundplate has a mission to help as many artists and labels in the independent sector as possible. We are constantly developing new features and tools to help us do this and to help artists grow their fanbase and streaming numbers.
From the outside it can seem a little strange that we are both a record label and a technology company but i see it as a huge advantage. We can be our own test-case for new technology and solve our own problems. By being our own 'ideal customer' we can see things from the perspective of our users.
How did you fund the idea initially?
The company has grown really organically, without any external funding or investment to date.
The early success of the label and other related income (events, merchandise, advertising on the blog etc) allowed us to invest in our own technology. I want to build a sustainable business. I'm happy to sacrifice short term growth for long term success so if things take a bit longer and we have to work a bit harder to get there I'm fine with that!
Where did you find your first employee?
Our first employee actually started as a freelancer that we would use from time to time. His work was always outstanding and he had a real passion for what Soundplate was doing. It became obvious he was a great fit for the company and has been a key part of the team ever since.
We use several freelancers to help with various tasks. This can be a great way to find new talent and get to know a person and their skills before jumping in and hiring full-time. I think we are super lucky to have found such an amazing, creative group of people who are happy to work on the project and believe in what we are building.
Did you run any companies prior?
I've always been entrepreneurial. There isn't a time in my life where I haven't been trying to sell something or set something up. Thankfully, my parents have always been very supportive of this and never expected me to get a 'real job'. I always wanted to start a business.

When I was in school I would sell sweets, bootleg clothing and anything else I could get my hands on in the playground. While at University, I was running large-scale music and club events for thousands of students and had started the blog which eventually became Soundplate.
After I graduated, I was a partner in a small social media agency for a few years while working on Soundplate as a side-project. Eventually Soundplate grew big enough to support me full-time and I have never looked back!
What motivates you when things go wrong? What is the end goal?
I'm constantly learning new things. The move from being just a record label to becoming a tech company has been hugely challenging but also rewarding. On a personal note, I've had to become much more organised and better at delegating responsibilities to others.
As the company grows, I have new things I have to consider and have maybe become a bit more calculated about the risks we take but there are always new problems to solve. Things will always go wrong, but in a strange way that's what I love about building a business. Part of the fun is overcoming issues and winning against the odds!
I love my work so motivation has never really been an issue for me but I think having a strong mission and idea of what drives you really helps.
How do you protect yourself from competition?
I think the best form of protection from competition is to move quickly and to always be innovating. One of the best things about being a small company and not having to answer to investors is we can make decisions and act on them extremely fast.
We are also closely connected with our customers. We try to offer a personal service and always prioritise customer support. Many larger tech companies can't offer the level of support we do as their focus always has to be on the bottom line and resources are often stretched as they chase growth at all costs. These personal relationships with customers are a big competitive advantage.
What are the top 3-5 apps your business could not run without?
We use Google for our emails and also collaborate internally on Google Sheets and Docs.We use Trello for project management and to communicate progress on various tasks. This helps us keep on top of everything and allows team members to work together efficiently. We find Trello particularly useful for tech/development tasks. We use Skype both to communicate internally (important being a fully remote company) and for talking with clients. Our free playlist submission system would not work without Spotify's brilliant API. We also use various other music APIs to help power features on Soundplate Clicks. We also love Sendy and use it along with Amazon's SES service to send our weekly newsletters.
What are your favourite books?
I'm not a big reader although I do like to read biographies and some non-fiction from time to time.
What are your favourite podcasts?
I listen to podcasts pretty much all day while working. I don't usually pay much attention to them - they are background noise as much as anything!
I have several favourites including The Tim Ferris Show, Joe Rogan, Brilliant Idiots, StartUp and many more.
What are the next products you're working on?
On the tech side, this year we are primarily focused on making our music smart links product as good as possible. We have some big plans for innovative new features that we believe will be a great help to artists when promoting their music.We have also just hired a new team member who is focused on the label and curation side of the business. We hope to release more great music than ever this year.
Our website currently racks up more than 600k hits per month. This traffic predominantly comes from independent artists using our tools, I hope we can continue to grow this over the coming years and help thousands more artists turn their passion for making music into a full time career.
Where do you see the company in 5 years?
Longer term, I would like to significantly grow the team while maintaining our culture and vision for the company. We are a remote company and I want to continue down this path, allowing us to work with talented people wherever they are in the world. I currently have no ambition to sell the business, we want to be long-term sustainable and to stay profitable without the need to 'exit'. I also hope Soundplate is always a company where people enjoy their work and that people want to work for.
| Company Name: | Soundplate |
| --- | --- |
| Founder: | Matt Benn |
Comments