Leigh Ann Warner and Sara Gillespie are moms from Michigan who started their first company to solve a personal problem. They created a stylish and versatile shoe cover for women that will help protect shoes from bad weather conditions and right then and there the idea of Patten Place was born.
Patten Place is offering women the only available shoe cover equally as stunning as the heels they wear to work, dinner, parties and events.
Was it a lightbulb moment or gradual moment to start Patten Place?
Quite honestly, Patten Place was born out of frustration. It was a November morning when Leigh Ann Warner, co-founder, was staring lovingly at the suede booties she wanted to wear, while contemplating (and cursing) a weather forecast calling for rain turning to snow. Rain, snow and suede do not mix thus the frustration of standing in a closet dressing around the weather begged the question, why?
"Why do my mornings have to begin with compromise? Why am I forced to compromise my shoe selection and fashion choices for days, weeks, sometimes months on end due to inclement weather," asked Warner, who at the time lived in Michigan, a state known for its long winter months.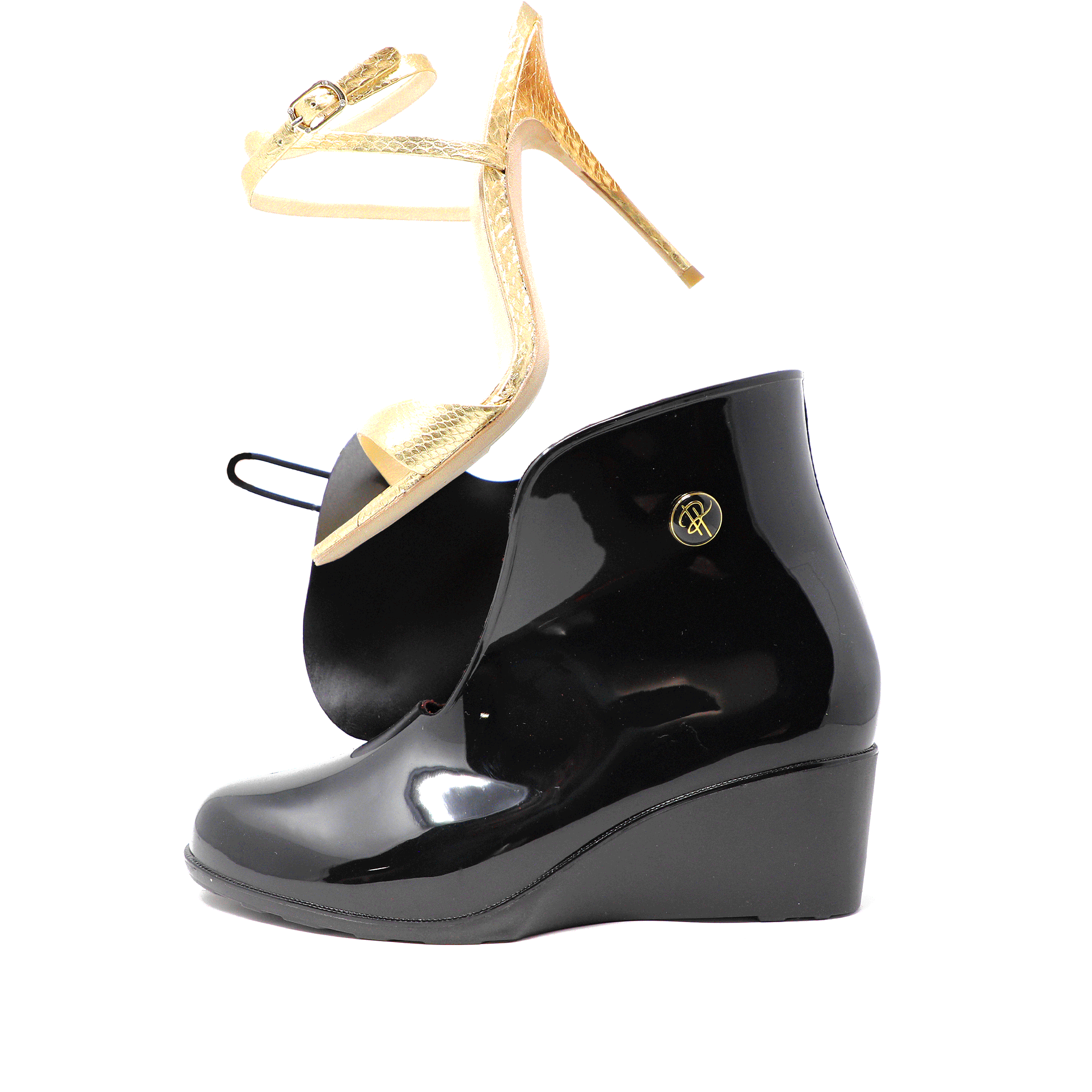 A solution once did exist: the concept of a galosh. But, the concept did not evolve. Why was this concept abandoned ~ for women ~ when the need remained? After market research, Warner and co-founder Sara Gillespie determined whitespace did exist for this type of niche product.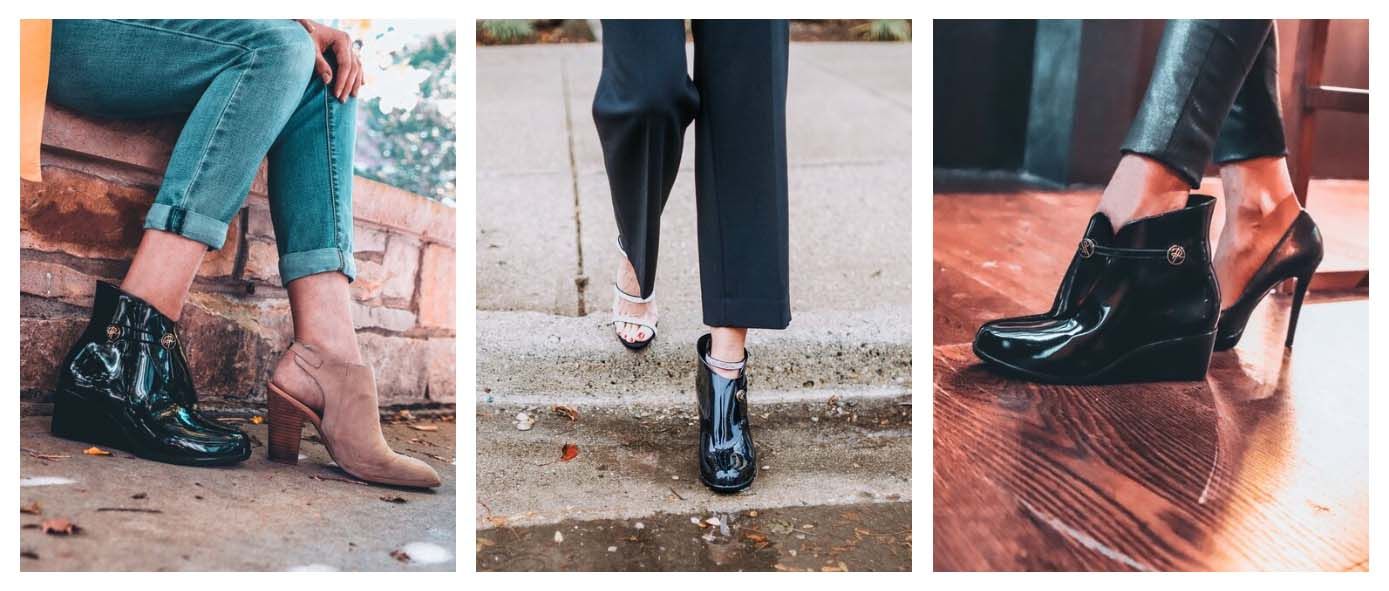 "We set out to create a sleek, contemporary shoe cover that allows women to wear the heels they want, when they want...whatever the weather," says Gillespie. "At Patten Place the goal is get our clientele from point A to point B with their shoes covered and protected…
"and their style UNcompromised." adds Warner.
How did you get your first three customers?
Through a Kickstarter presale. The presale exceeded our expectations and the revenue covered our first production run.
How did you validate the idea?
By talking to women! Their enthusiasm for our concept kept us committed to seeing this through. So often we would get messages from women on rainy or snowy days saying, "I could really use some Pattens today!"
Have you raised any money? What regulatory approvals did you have to go through?
Majority boot-strapped. SGS product testing.
Who is your target demographic?
Women who want to wear the shoes they want, when they want... whatever the weather. These individuals have an uncompromising attitude. These women enjoy shoes, enjoy fashion. They are social, busy and on-the-go. They invest in shoes and want to protect their investment.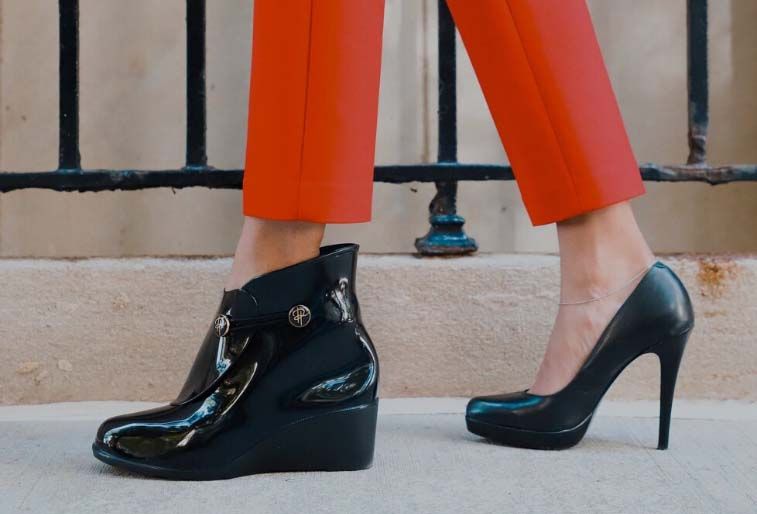 These women love the convenience of sliding a shoe cover OVER their heels. No more rain boots with suits or gowns.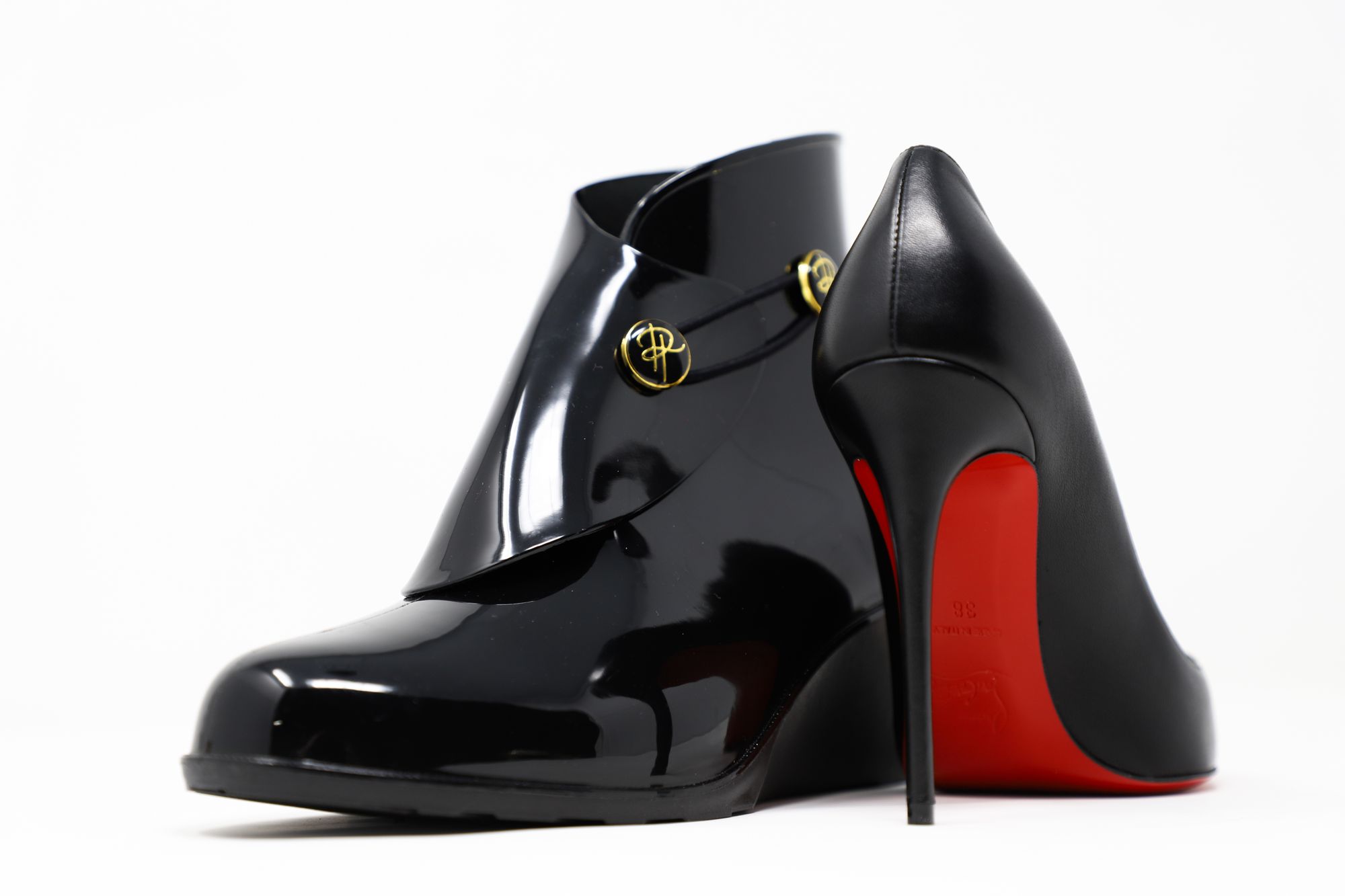 Patten Place is offering women the only available shoe cover equally as stunning as the heels they wear to work, dinner, parties and events.
How did you fund the idea initially?
We self funded and launched on Kickstarter with the hope that preorders would get us to our first production goal.
Where did you meet your co-founder/founding team?
We met through mutual friends and had socialized only a few times before we started discussing this concept. Due to mutual respect and trust we have had a very successful partnership these last 4 years.
Any tips for finding first employees?
We are working hard to efficiently scale our business especially with the challenge of Covid-19. That said, we currently have a team of 5 consultants/freelancers that we work with on a daily basis. However more specific to your question regarding hiring and finding members of our team, we use platforms like Upwork, we closely examine portfolios and research candidates' scope of work. When interviewing, it is important that they have done their research on Patten Place.
What motivated you to start your own business?
A true desire to fill a void in the market for a product we personally really wanted and needed. We are both highly motivated and creative people and this gave us an opportunity to reinvent ourselves and start a new chapter in our lives.
What were your family and friends first thoughts on your company?
"My husband is an entrepreneur and so he has always been very supportive and enthusiastic about this idea," said Gillespie.
Warner added, "Fortunately other friends and family could see the value in what we wanted to create so they have been very encouraging along the way."
What motivates you when things go wrong? What is the end goal?
That we have come too far to stop now. We're not quitting. That everyone knows what a "Patten" is. That Patten becomes a "coined" word synonymous with shoe cover. That all heel-lovin' women own a pair of Pattens (or two)!
Do you have any advice for someone just starting out?
When you get tired..rest. But, don't quit. You are going to hear no and you are going to have setbacks but just keep going. Being an entrepreneur is truly a rollercoaster so just know that you will have lots of highs and lows along the way but the key is perseverance.
What is stopping you being 3x the size you are now?
With our upcoming Fall launch, we hope to finish 2020 strong. We will be introducing a new Patten perfect for Spring '21. That said, by this time next year we will be 3x the size we are now.
How do you protect yourself from competition?
There is virtually nothing like this for women on the market with this level of style and quality so we feel we have a true niche.
Do you have any trademarks/IP/patents?
Yes, we have a patent pending in the US and patents secured in the UK and the EU.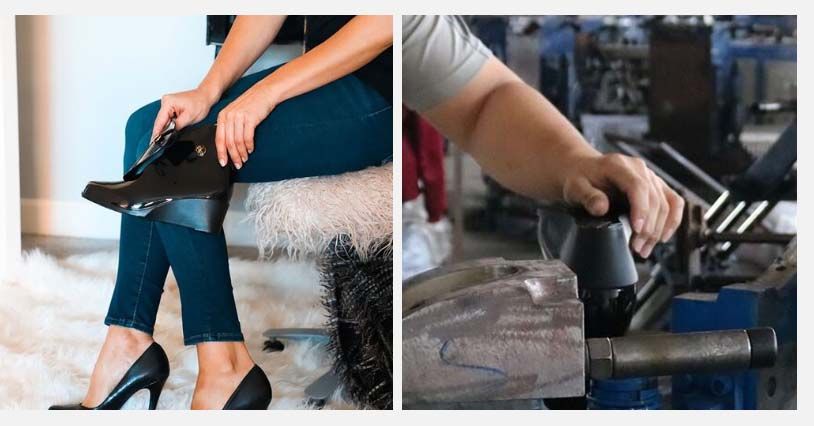 We also have a trademark application pending.
What are the top 3-5 apps your business could not run without? Why are they essential?
We use Tailwind for social media, Evernote and Google Drive for productivity and Trello to organize important information.
What are your favourite books?
We have found Donald Miller's StoryBrand books to be very helpful.
What are your favourite podcasts?
Super Women with Rebecca Minkoff
Skimm'd from the Couch,
The Sheri and Nancy Show
Don't Keep Your Day Job
What are the next products you're working on? Are there any releases you can tell us about?
Currently, we're working on rolling out a number of different colors. We are also considering different styles. This year we're going to introduce our first color that isn't black!
Where do you see the company in 5 years?
In addition to our online store, we expect to be available in all major retail stores as people will soon discover this is an accessory they don't want to live without.
Would you ever sell?
Though it would be difficult to sell our baby ~ Yes, we would sell! Then, we would start another adventure, working together!
| Company Name: | Patten Place |
| --- | --- |
| Founder: | Sara Gillespie + Leigh Ann Warner |
Comments