Planbox is an innovation management platform that has seen 1,000% revenue growth in its first five years. Planbox provides AI-powered software that helps companies like Exxon Mobil, Novartis, Whirlpool, and Dow manage their innovation pipelines.
Planbox's technology is being used by several healthcare companies during the Covid-19 crisis to pivot and meet urgent needs such as supplying facemasks, as well as a free online resource center it has developed to help companies innovate in the face of the pandemic.
Was it a gradual decision or lightbulb moment to start Planbox?
My brother and I had successfully sold our first business and, in 2015, we were looking to find an interesting new idea that we thought could be the next big thing. We took three months to evaluate research and consider different business ideas and eventually realized there was a huge gap in the market for a platform that could help companies innovate more effectively. So we created Planbox.
How did you get your first three customers?
Our strategy was to launch a unique platform that brought two highly complementary areas together. The first was to use innovation management to revolutionize crowdsourcing and empower human creativity. The second was to build a platform where these ideas could be tested and improved using the kind of "agile" project management techniques major tech companies use to create new products. The combination of these two concepts had the potential to create a major new market in collaborative online working that could become a multi-billion-dollar opportunity.
How did you validate the idea?
We did multiple interviews with potential clients and discussions with domain experts to understand the impact of our idea. Because we had a great exit from our previous venture and intended to exercise full control, we bankrolled our own venture.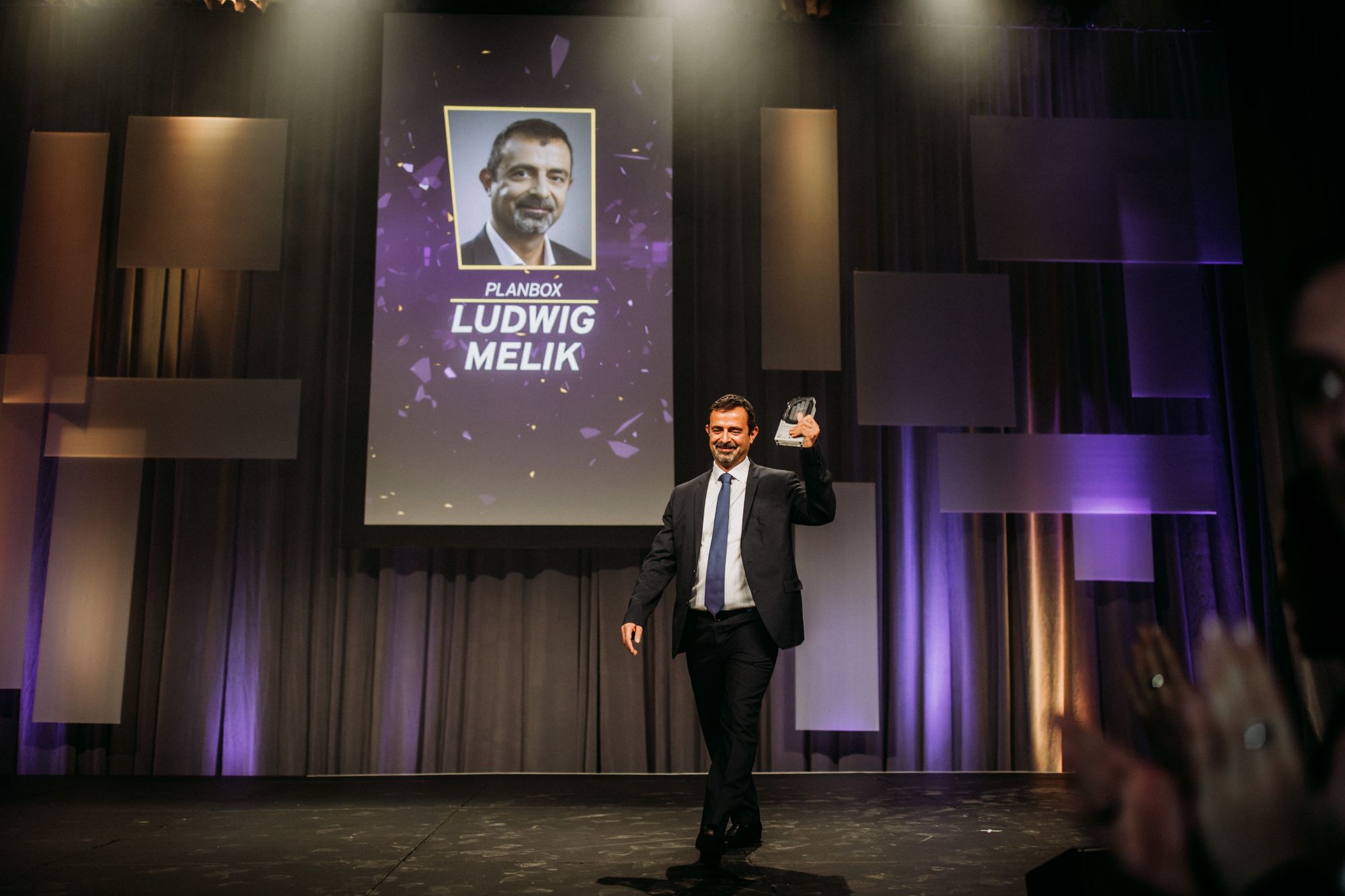 The business really took off and we have been able to finance it, acquire other companies, and have a four-storey building as our new corporate headquarters without any venture capital. Better yet, we're right off the heels of announcing 1000% revenue growth since foundation and being ranked as the top vendor in our industry by Forrester.
Who is your target demographic?
I like to think we are in the coolest business because we help customers imagine a brighter future and work with them to make it a reality. Our customers, as Steve jobs said, are "the crazy ones, the misfits, the rebels, the troublemakers, the round pegs in the square hole". They are the change agents, risk takers and status quo breakers who think differently and want to create something new. We target corporate innovators, intrapreneurs, transformation teams and strategy groups in mid- to large-size companies.
What is the funniest/most strange customer request you've had?
Our customers run a lot of really creative projects using our platform. For example:
A home appliance manufacturer launched a blue-sky thinking "Disruption Challenge" that looked to identify opportunities for the organization to pursue
A major F1 motor-racing team looked for ways to create a competitive advantage as new regulations were slated to go into effect in 2021 and impede car performance
A healthcare company ran a Shark Tank business competition that ended up imagining a new app that brought doctors and patients closer together and won the innovation impact award of the year from Innovation Leader.
Any tips for finding first employees?
Hire for personality traits that cannot be learned or adopted. The ones I care most about are winning attitude, hunger and desire to learn.
Did you run any companies prior?
I co-founded Tenrox with my brother and we bootstrapped it to become a leader in the project management industry. We eventually sold that business to investors in Texas who asked me to stay on and help build the new company, which we named Upland Software. We acquired six other businesses and did an IPO on Nasdaq in 30 months.
What motivated you to start your own business?
My father was an entrepreneur and he always tried to build different new businesses and get involved with new projects. We moved from Iran to North America since, as Armenian Christians, we were persecuted. But my family left behind and lost everything in the process. I definitely did not see myself working for a large company and instead wanted to follow my father's footsteps, start my own business and create a home where family and friends can work together to create something new and different.
What were your family and friends first thoughts on your company?
My family has always been supportive. The sacrifice of being always on and shouldering the greater responsibility that comes with owning and running a business can be detrimental unless your family understands and appreciates what you are trying to accomplish.
What motivates you when things go wrong? What is the end goal?
If things only go right then you must be doing something wrong. Trying new things, changing things up and taking calculated risks is a must. There is huge value in learning from failure and it helps validate the best path forward.
Do you have any advice for someone just starting out?
In life, there are so many things you can get involved in and what I find the most important is to make sure I can get really passionate about the subject matter. Any great business idea requires a lot of hard work, discipline and learning. It is unlikely you will succeed or really become a leader in your market unless you are ready to commit every ounce of your energy to see it through. Persistence wears down resistance is my business motto.
What has driven the most sales?
Since we provide a strategic solution, our clients face a lot of unknowns that they need help with. Therefore our focus was to build a library of content that showcases our domain expertise to potential clients and helps us retain and delight our existing ones.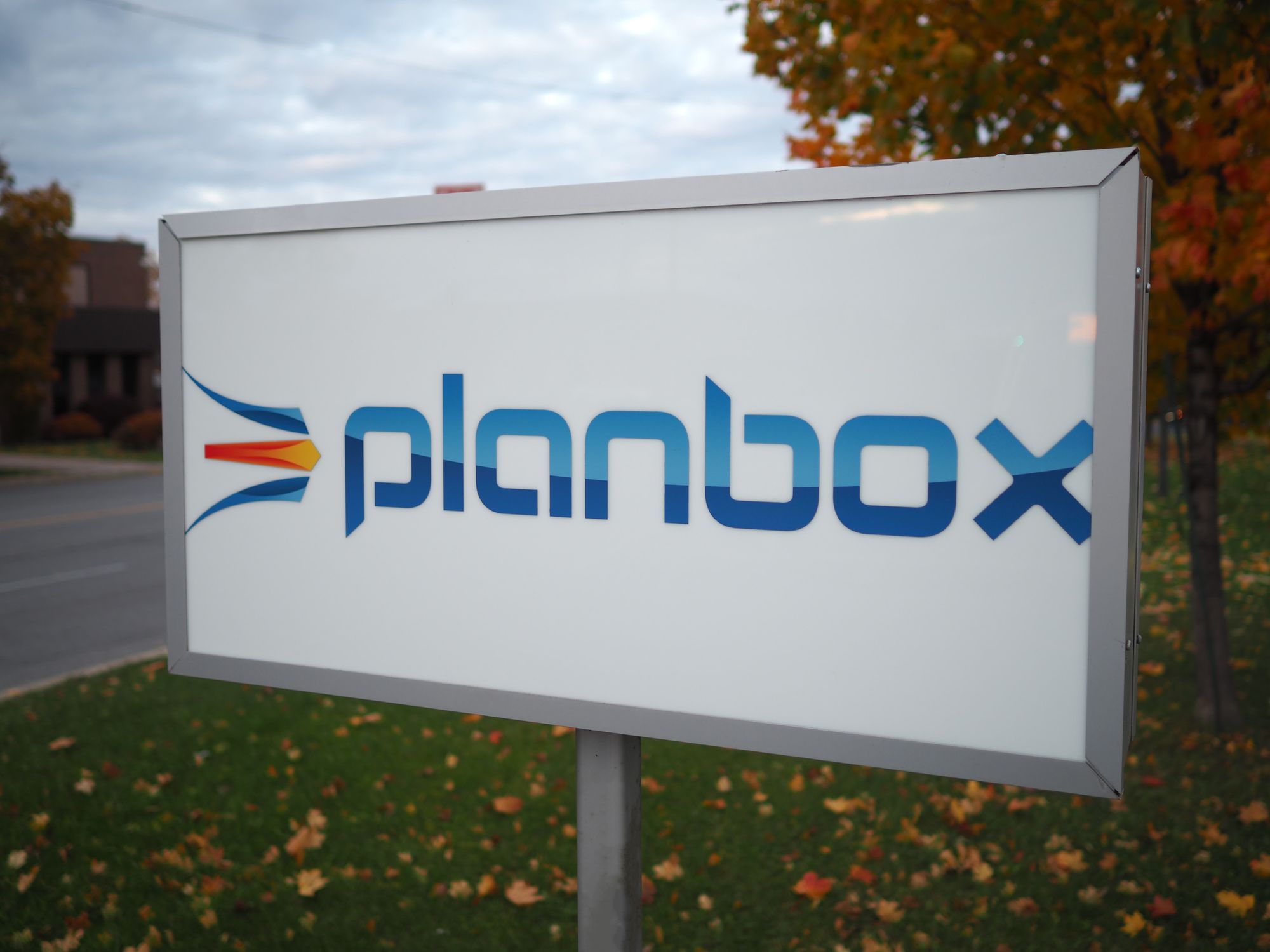 This approach helped us attract a lot of attention and led to Planbox being identified as the top-ranked Leader in the latest Forrester Wave research report on Innovation Management Platforms. We outranked other vendors by significant margins and this is one of the key areas that the analysts highlighted as their rationale for our ranking.
What is stopping you being 3x the size you are now?
We are not out for market share at any cost and prefer to retain control of the business for as long as we can and instead want our focus to stay on building the business one customer at a time with business relationships that can last a lifetime.
How do you protect yourself from competition?
I like to think if you do what you must by obsessing about your clients and look to build lasting relationships then by design you will have protected yourself from the competition. If you spend more time focusing on competitors you lose sight of what matters most, your clients. We look to create unique capabilities and protect our interests by patenting them.
Do you have any patents?
Our key patent is for "Self Driving Innovation," an AI technology that scans a myriad of internal and external sources of data and content such as the US Patent Office, Techcrunch, Facebook, SharePoint, Slack and Salesforce. It uncovers breakthrough opportunities and serves as a source of inspiration to help build vibrant online communities that deliver sustainable innovation results.
What are the top 3-5 apps your business could not run without? Why are they essential?
Planbox, Slack, GSuite, Zoom and Salesforce. Of course, we use our own software to run internal innovation challenges and to communicate with and learn from our clients. These are the tools that are used by almost everyone internally to collaborate, exchange information and share feedback.
Centralizing content and data, and building processes and templates are key to enabling a startup to iterate and scale. It's easy to think you need more resources to deal with every new problem but what makes the best companies thrive is they use technology more effectively to increase revenue, reduce costs and keep improving business margins. Ultimately it helps us have a budget to experiment more often and navigate the business through uncertain financial times like the one we are in right now.
What are your favourite books and podcasts?
Books from Jim Collins like "Good to Great" and "Built to Last," or Malcolm Gladwell like "Outliers" and "Tipping Point" as well as "First, Break All the Rules" by Marcus Buckingham. I love to learn how to look at a problem differently, how to better appreciate a set of facts that were overlooked and take a counterintuitive approach. Reading and learning are at the top of my list of what you need to do to make better decisions and avoid becoming a dinosaur. This is something that can happen fast in a software company and rings even more true for Planbox since our raison d'etre is to help companies positively transform their culture so that they can stay informed, anticipate the future, and remain competitive.
What are the next products you're working on? Are there any releases you can tell us about?
The latest release we have is focused on two major additions that will be highly effective in our mission.
First is a new online Collaborative Business Model Canvas that allows an organization to tinker with and imagine new business models by using different canvas templates. This approach is now being embraced as a more effective method to evaluate a business opportunity compared to the more traditional financial models that have major flaws and are too slow to adapt to the latest market realities.
Second is the Center of Excellence for Innovation that aims to build a central community of practice to ensure alignment with business strategy, share innovation objectives and make it the collaborative work of everyone in the organization. The Center of Excellence will allow organizations to easily adapt and practice the key tenants of new standards for innovation management.
Where do you see the company in 5 years?
Building an innovation marketplace is an aspirational goal that will keep us busy easily for the next five years and beyond. We have grown very quickly through new customer revenue as well as three acquisitions. We expect to acquire other complementary solutions that help us accelerate our speed to market and allow us to provide a full life cycle innovation management platform offering to our clients.
| Company Name: | Planbox |
| --- | --- |
| Founder: | Ludwig Melik |
Comments