Brand founder Lila Limon has always shown entrepreneurial skills and creativity. After landing her first job as the Director of Operation with Latin American designer, Carlos Campos, Lila was able to understand and learn the ethics needed to do fashion. Utilizing her background in fashion and business, as well as her understanding of the US market, Lila worked toward creating a line of her won.
A little while later, Squeeze De Citron was born, a collection of bright, eye-catching designs, each handmade and representing the work of talented Mexican Artisans. The collections are made with 100% Vegan recyclable plastic (Not made from recycled plastic), is water-proof, durable and recyclable! Plus, the brand has its own sustainable program where brand loyalist are able to ship back their bags to be recycled at no cost and by doing so will receive a 15% discount on the next order for supporting the program.
Was it a lightbulb moment or gradual moment to start Squeeze De Citron?
From the moment we presented the bags, there was such a demand for them. I could see these bags everywhere in Mexico with a very neutral design. Then, I had the lightbulb moment where I decided to go into the design with the artisans as deep as I could to present them to the American market and the result was mine blowing.
How did you get your first three customers?
My first three customers were close friends. We were living in Windermere, Florida at the time, so there were a lot of pool parties and they would all see my bag!
How did you validate the idea?
Well, it was very simple for me! I did not re-invent the wheel- literally what I did was already there. I took a beautiful product from Mexico, followed its beautiful design, but paid a little extra mind to the quality and how it was made. I wanted to ensure it was in an ethical way. I am originally from Mexico City, so this concept validated a lot of points for me. I was, and still am representing my country in such a unique way by combining my country's beautiful artistic work with such fun designs. It's creative and a unique mix that my clients are really digging.
Did you have any experience/expertise in the area?
I didn't study design, but I did study Fashion Merchandise Management at FIT in New York City. From there, I became the director of operations for an amazing Latin American designer, Carlos Campos, which was where I learned everything. That role taught me how to create, produce, market a product in addition to how to sell, place and more. I also studied Business Administration in Mexico, so between the combination of my education and role at the company, I was able to garner my experience from being a student and employee and transition the two into becoming a business leader. I have to admit, I still see this as an added value to my company and believe it is what helped my success here in the United States.
Have you raised any money? How much?
Our sister company, The Lemon Tree Lifestyle has hosted many events where we have sold Squeeze De Citron bags. With that, 15% of all sales would go toward a charity, which have previously included: Save the Children foundation, Bridges of Light, Asgo and more. We consider ourselves to be philanthropic here at Squeeze De Citron through our efforts with The Lemon Tree. Over the past five years, we have raised $77,000 for kids and we are continuously working to create unique events with an inspirational message. Squeeze De Citron's role in each event is huge and we are big on philanthropy as we believe it's part of the brand's message.
In addition, we are working on a really cool program where we will be dedicating some styles and a percentage of the bag's sale will be donated towards supporting the education of children in Mexico.
What regulatory approvals did you have to go through?
One of the most important regulations for us was to make sure that we were working on a fair-trade basis. Our artisans get 65% of the annual cost production and in addition, we travel to the location where our bags are being made outside of Mexico City. This was very important to us as we wanted to make sure that there was a full circle impact.
Who is your target demographic?
Our clients range from teenagers to the elderly. We have a wide range of clientele since our bags come in so many different style varieties, colorways, pom-poms and more! They are perfect for the young, modern and older markets.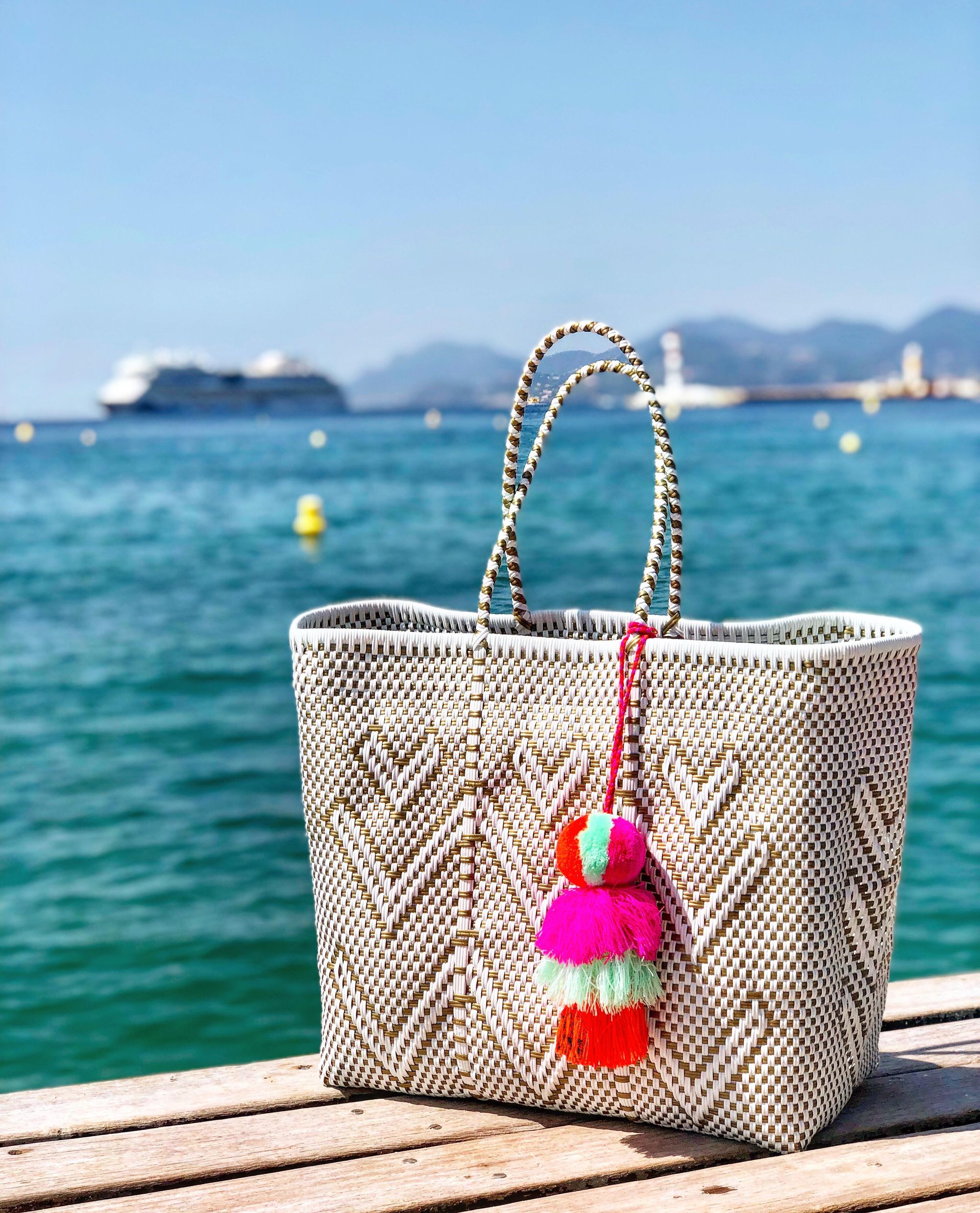 Our more mature audience truly values the artisan work in each piece and the facts behind the brand, in example the amount of time it takes to create each bag (seven for the body, three for the handle!) This detail we find to be more attractive to our middle and elderly markets.
What is the funniest/most strange customer request you've had?
We love to make our customers happy and we try everything to deliver just that! I was actually on a trip with my family in Palm Beach, wearing my designs in both a medium sized bag and a clutch, which I personally love. I ran into a woman who asked for information on the bag and she was so excited to hear the background of them. From there, she asked if I was able to sell her my bag that I was currently using – of course I didn't mind because she wanted them so bad! It was hilarious how badly she wanted them. I ended up selling them to her because I wanted her to be happy, but was essentially shocked in a good way.
How did you fund the idea initially?
As noted earlier, the idea was birthed from our own charity events. I started with a very small collection of just 33 bags and was my first investment. I knew it was important to minimize the risk when doing an investment, and the decision to start with a smaller collection made the most sense to me at the time. Not to mention, the dollar to peso ratio was constantly fluctuating as well.
Where did you meet your co-founder/founding team?
There is no co-founder or founding team. I pretty much manage the social media, product development and everything in-between. We have been growing organically and we are loving the journey, but I do have to say that I find it funny that both our PR team and wholesale rep have found us. I've been so focused on making sure that the brand keeps its value for what it is and the rest has been pure organic magic.
Any tips for finding first employees?
For a Squeeze De Citron, I have a vision to keep the company very hybrid in the sense of investing on structures that are needed. Focus more on the click rather than the brick if that makes sense. Our marketing team is offshore based in Columbia, so this brings the cost down. Our bookkeeper is from India with all the licenses needed but that also keeps the cost low. At the very beginning, when building a company, you have to care about every single cost. You have to find the time to look for the right services that you'll need in the right price range because the moment your grow, your steady in-house costs will always be low.
Did you run any companies prior?
Yes, I created The Lemon tree Lifestyle where we are more than a business. It was a platform inspired by life, hosting charity bands and other philanthropic projects. We have hosted luncheons inspired by the south of France, held workshops to learn how to make wreaths; I found it fascinating and kept learning that this would give friends the opportunity not only to get together, but to learn something new, and I loved that.
What motivated you to start your own business?
I've always felt a thirst for learning and doing new things. I believe this came from a young age and just remembering my father as such an entrepreneur. When I moved from Mexico to New York to study my second degree, I just felt the thirst of having my own thing.
What were your family and friends first thoughts on your company?
Well, they were not shocked at all since they've seen me up and down all the time with The Lemon Tree Lifestyle. My last name, Limon, which means lemons, so pretty much the foundation of The Lemon Tree lifestyle is making lemonade every day. In short, making magic every day to raise funds for kids to be happy and to enjoy life. From there, when I had the idea and the concept of the bags, I remember I was sitting down outside by the pool with my sister. Our husbands were grilling, and we were thinking of a name that had to do with the Limon last name and all of a sudden, she said squeeze the lemon. Then she said, "no, no, no, squeeze de citron" and that's how the name came alive. Squeezing every single drop of a lemon, taking the most advantage of it (and life) was perfect. We also decided to change THE to DE to add some Mexican spice to it.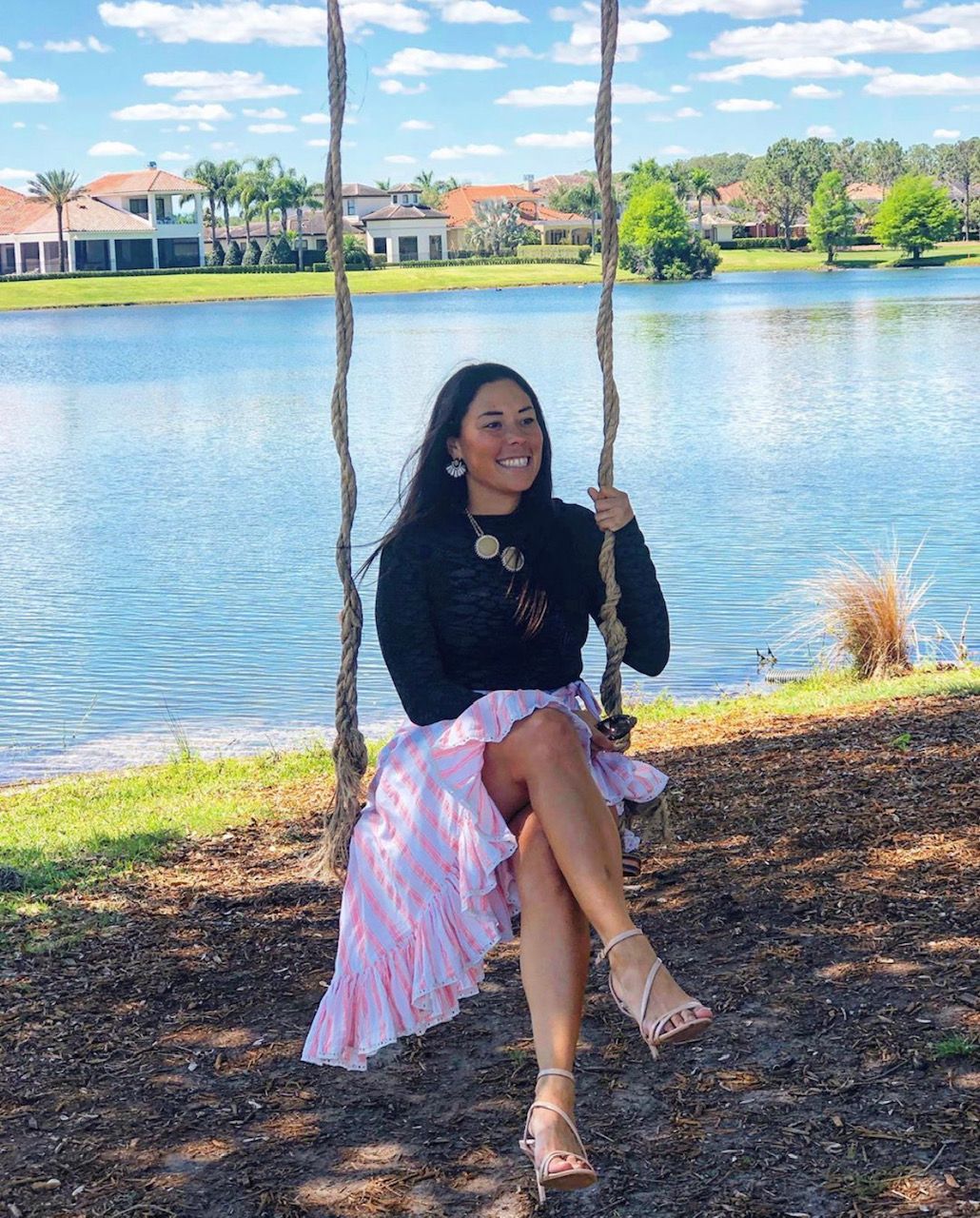 My family and friends were so proud and happy for me. It was amazing because they've seen me grow over the last five years and from the beginning to where we are now has been such a transition. We have great support and just love from our Floridian clients.
What motivates you when things go wrong? What is the end goal?
Well, I'm one of those people who's really great at managing my time. I think time is one of the most important things. So, I try to be very on point with my to do lists, which is helpful. Sometimes a second cup of coffee is necessary depending on the day. I'm also a mommy of two so I am super thankful that I can work from home.
Also, I like to leave my things in a way where the ball is in your court. I also think customer service is one of the most important things. Having those conversations and connections, receiving or giving a "thank you" has such a huge impact. It's so important that if any problems occur, my end goal is to make sure the customer is happy. Our brand inspires happiness; the texture, the color, the pompoms, all of it. I want to make sure my customers have a good experience while finding their citron and that they are in love with the experience too.
Do you have any advice for someone just starting out?
I always say if you have a good idea to write it down, that's your first step. If you've been cooking something in your mind, the first step is to make it as real as you can by writing it all down on a piece of paper. After that, it's really brainstorming how you could achieve that idea and how to make it realistic. You need to bring the idea to life and make it real- writing helps the brainstorm process, how to get it done, understanding it and so on. Writing it down will ultimately help you achieve your goal.
Also, I'm going to share something someone very special once told me, and it really completely changed my life, which has helped me move forward for any project I've ever wanted to do- If you really want to do something in life, only one person needs to believe in whatever you want to do. That one person has to be YOU. Believe in yourself!
What has driven the most sales?
Facebook and Instagram
What is stopping you being 3x the size you are now?
I've been working with these bags for the past five years. We officially became a business as Squeeze De Citron one year ago. In one year, I'm completely satisfied, and I would even say that we are exceeding expectations with where the company is today. I do not wish to grow fast; I do not wish to grow big. I wish to keep the value of the brand and keep growing organically, everything has to happen in the right time, skipping steps won't get you there faster. But nothing will stop us from growing more, so follow our journey.
How do you protect yourself from competition?
There are a couple of companies that do similar things with their bags. I really try to look forward rather than to the sides. We really believe we are pioneering this brand and are working with product development, creating new products with this material, artistic skill and curated designs, so I have personally not come across any brand with our aesthetics, richness and authentic content like ours. I also believe there's enough market for everyone and anyone can shine in their own way.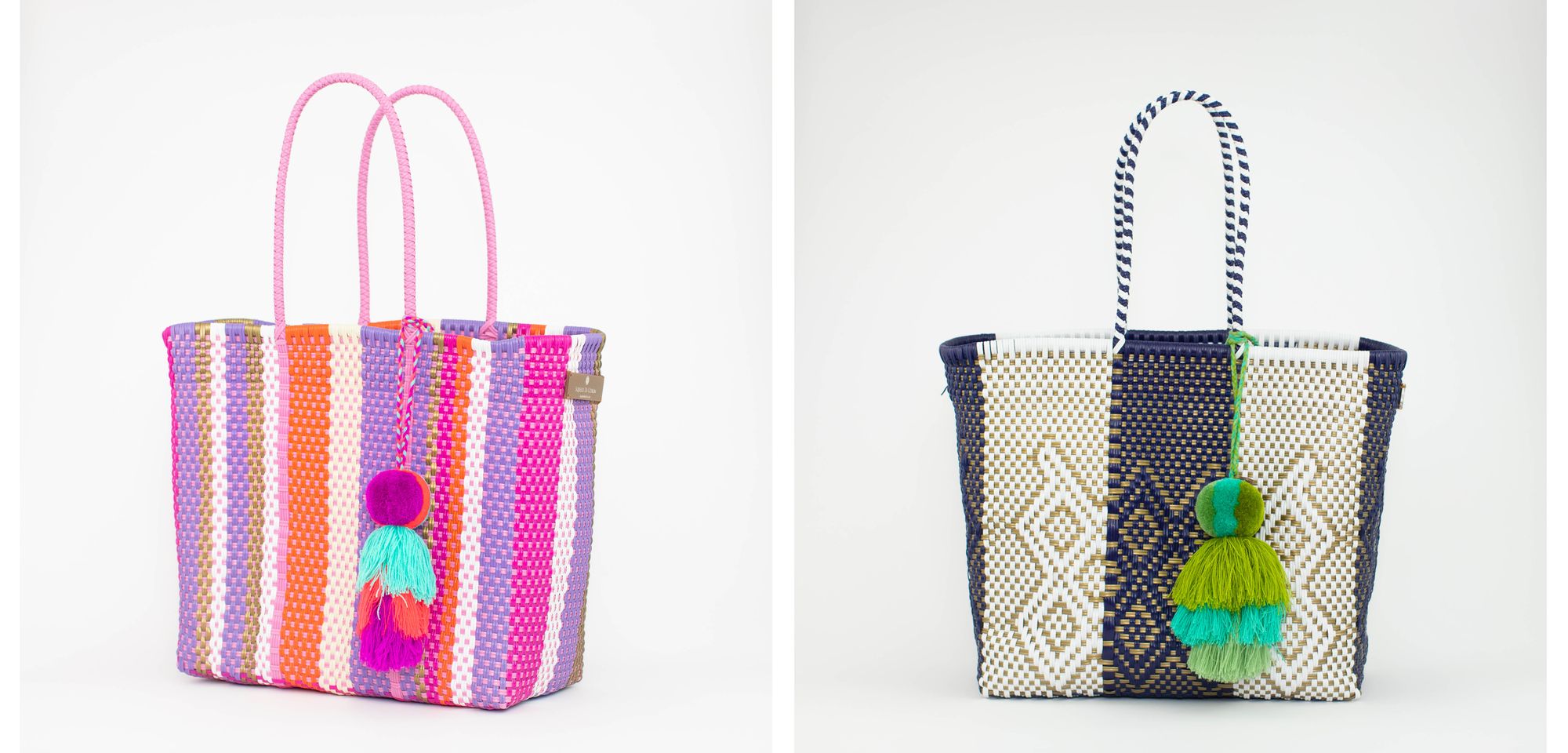 Also, I just wanted to note that we offer a sustainable program on our website where whenever a client is done with their bag, we will absorb the cost to ship it back to us and we will make sure it is recycled the right way. The customer is able to purchase a new bag, if she wishes with a 15% off coupon code. (Had to share that!)
Do you have any trademarks/IP/patents?
We do have an exclusive with our manufactures- our designs are not able to be sold or made anywhere else. We did sadly have to block our website on China and Mexico itself to protect ourselves from people trying to copy our styles.
What are the top 3-5 apps your business could not run without? Why are they essential?
Shopify, Instagram, Facebook, Seen, Shopify POS, Venmo and Paypal. They each keep business running.
What are your favourite books?
I'm one of those people that would rather listen than read. I do Audiobooks- my ears translate better to my brain than my eyes.
What are the next products you're working on?
Right now, we are working on a yoga bag which will hopefully be ready for the fall of 2020. We are super excited about it and it's gonna be such an ethical explosion for your eyes.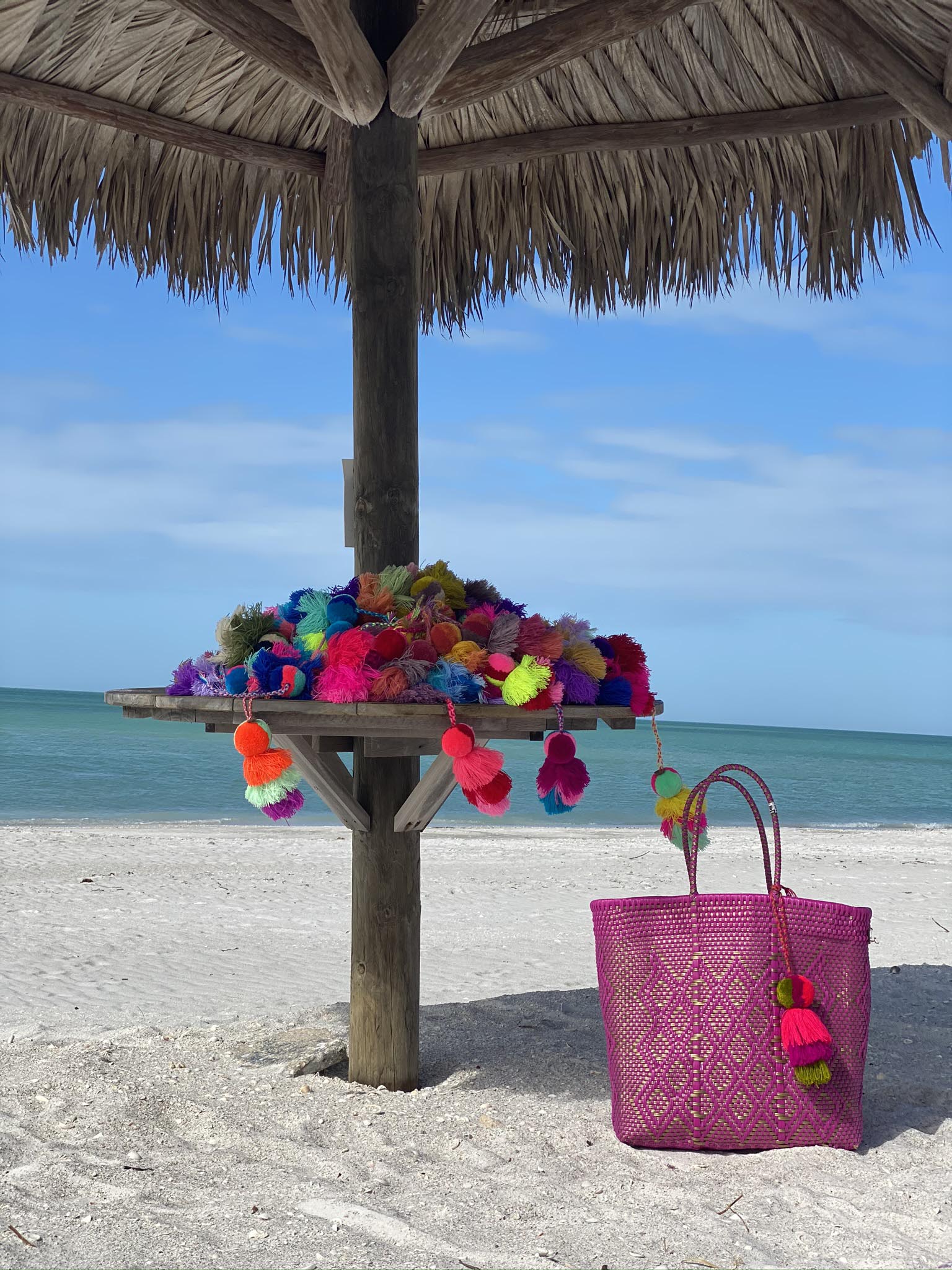 For Spring 2021, we want to come out with a dog bag… that's all I can say right now, so we're pretty excited about that too! Since our plastic is vegan and recyclable, it's 100% pet friendly.
Where do you see the company in 5 years?
Five years from now, I see the company having a variety of lifestyle products as well as a well established philanthropic impact going back to Mexico because that's really important for us as well.
What is current revenue? If you don't mind sharing..
We have sold more than 2000 bags and our sales are approximately $220,000K a year.
Would you ever sell?
No, I would never sell
Comments