Sally Erickson is the inventor/founder of a family-owned and operated small business, Vejibag, which manufactures and sells eco-friendly organic cotton vegetable storage bags which help keep vegetables fresher much longer than plastic or crisper drawers.
The company has been in business about five years now, and has grown tremendously, even during this time of lockdown and quarantine.
Was it a lightbulb moment or gradual moment to start Vejibag?
The idea for Vejibag came from a belief I've had for a long time about being successful in life in general. That idea is this: "Find a need that uses your unique gifts and experience and fill that need."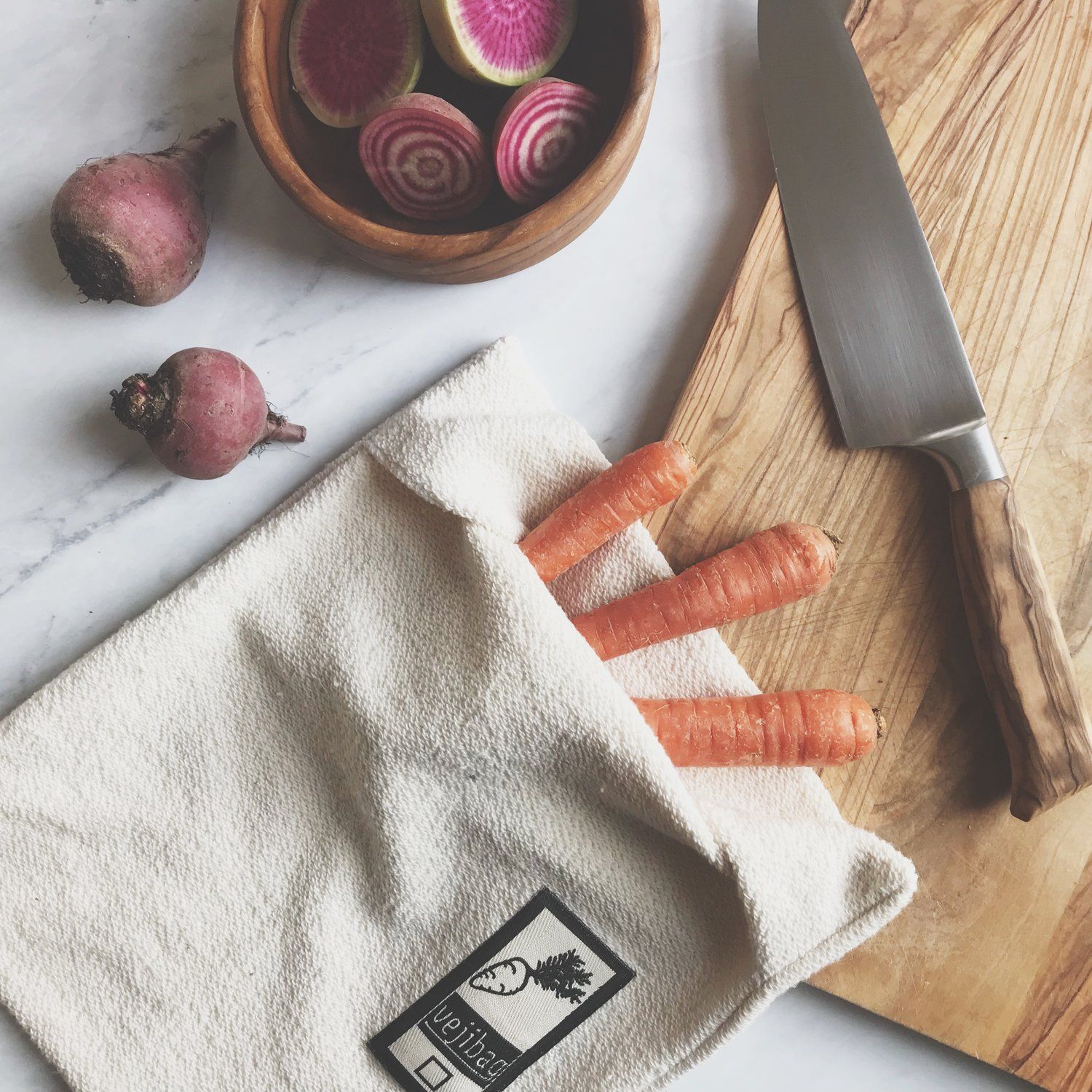 The first Vejibags came as a result of a greenhouse I designed and built in the tiny city of Eastport, Maine, to fill my own need for winter greens. I am a closet engineer and inventor and loved the idea of designing a greenhouse that could be 100% solar heated in a very cold climate. The design worked! And it worked so well that I was able to produce an abundance of winter lettuce, kale, mesclun mix, swiss chard, and arugula, and offer it to the local natural foods buying club.
How did you validate the idea?
When it came to packing those beautiful greens for customers, I hated the idea of putting them in a disposable plastic bag, for many obvious reasons. I did some research and experimented and came up with the old-timey solution of storing greens in damp cloth. I started out by making small cloth bags from two cheap washcloths. I asked the customers to return them so we could wash and re-use them. Those little bags were an immediate hit. Greens stayed fresh, and our customers were delighted that they could avoid the heartbreak of finding a plastic bag full of rotting vegetables in their fridge. Their greens lasted the whole week, until it was time for their next order. And then it became clear they often lasted even longer.
Have you raised any money? How much?
At this point I had only made a tiny investment of a hundred dollars for those cheap washcloths I got from a local salvage store.
Who is your target demographic?
We focus on people who are interested in healthy living and a healthy planet, who value ethical business practices, and who want to own high quality, durable products. This is a demographic that can afford something better than a cheaply-made imported product. We target no specific age or gender demographic, because those qualities are shared by many groups. All kinds of people appreciate the geeky part of why Vejibags keep vegetables fresh, while others really appreciate the extremely high-quality organic french terry cotton that the bags are made from. And most people appreciate that we source and make Vejibags in the US.
What is the funniest/most strange customer request you've had?
Early on we had a really sweet and interesting request. A couple was celebrating their 50th wedding anniversary and wanted us to make a custom bag with their names and "L'chaim" on the label. They seemed so grateful for their life together and they wanted to give their guests a meaningful and useful gift with which to remember the evening. We were very happy to accommodate their request.
Where did you meet your co-founder/founding team?
The business of Vejibag didn't start until I got bored with just growing and selling the greens coming out of the greenhouse. Apart from the demand for organic winter greens, there was another real need in Eastport. That was the need for winter work that people could do at home during the dark and cold months, when tourist-related work dries up and travel can be challenging. It occurred to me that making and selling these bags to a larger customer base might become a kind of cottage industry.
How did you fund the idea initially?
So I called together a small group of women friends and neighbors and floated the idea. My background in group training and counseling allowed me to facilitate conversations, and we coalesced into a gathering of women who wanted to be involved. One of the members of the group brought her conviction that we should make a product that was environmentally impeccable.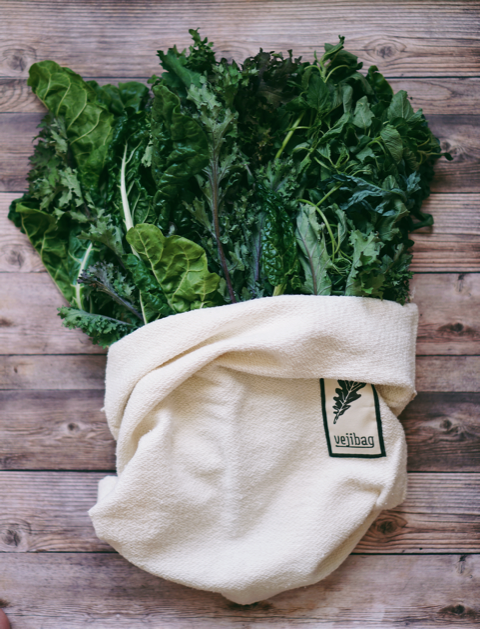 My daughter-in-law came up with the idea of the flip top, which was brilliant, and a way better plan than the damp drawstring closing I had envisioned. Others gave feedback on sizes and names, and one was an excellent seamstress. So by group effort, with many different skills and interests, the idea took shape. My facilitation of the group, ability to figure out how to start a business, ability to envision how it would work, and to come up with a modest investment of $10,000 to get us going, was my contribution.
Any tips for finding first employees?
Our first employees were the women in that group, and they had a keen interest in making the business successful. They were, in effect, playing an integral part of creating their own work, and so were inspired to do a great job so that the business would succeed. The other thing that really worked was instituting piece-work pay rather than hourly-based pay. This was especially helpful because people worked at home. They could juggle sewing bags with other things they needed to do and not have to worry about keeping exact track of their hours or trying to work some consistent schedule. We did initial time tests and set a per bag rate that yielded for them about twice minimum wage. They were delighted, and I could relax knowing what the fixed costs were for making the bags. This helped with pricing and budgeting.
To take the next steps and build a customer base, we ran an Indiegogo campaign, which was really just a way of getting pre-sold bags in front of people. That was very successful and we raised about another $10,000 in capital, while putting bags in lots of people's hands who might never have known about our little business otherwise. We also did a local launch party at the Eastport Arts Center, which gots lots of support from the community. As a small community, people could see how important it was to have winter work for people. So they spread the word, both about Vejibag and also about the Indiegogo campaign.
Did you run any companies prior?
I had done many things before starting Vejibag, but going into manufacturing and selling a product was brand new for me. I'd spent most of my adulthood being a psychotherapist, but had also started an intentional community and a small mosaic tile installation business. LIfe experience, loving to connect with people, always having a sense of satisfaction from engaging in new activity, and not needing to make a lot of money in the initial stages were all helpful factors.
What motivated you to start your own business?
I was motivated by wanting to see what could happen if we made an ethically-manufactured, high-quality product. I also knew the satisfaction that comes from helping to fill real needs.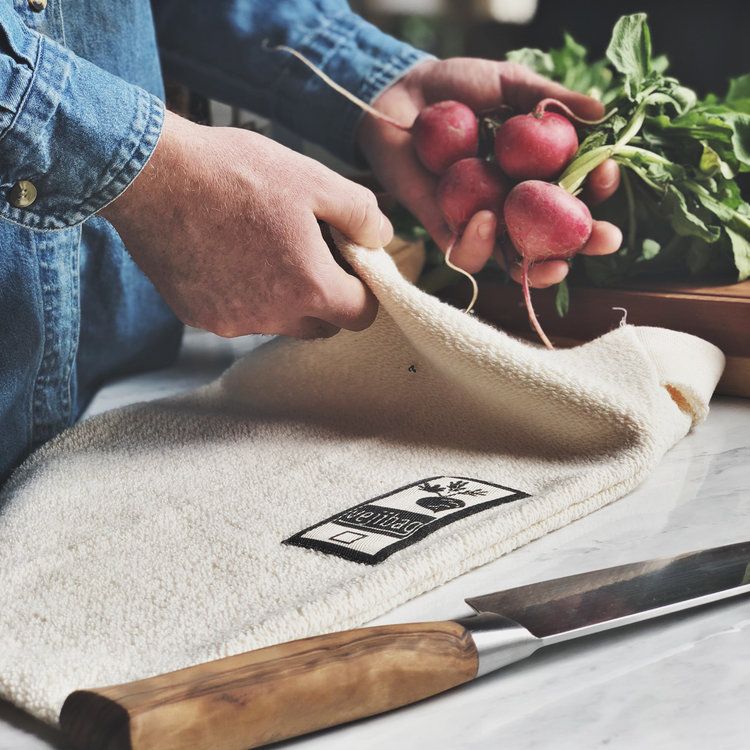 It felt great to empower people to stay at home for work, and to bring something of quality into the world that actually addressed a simple but real need to preserve vegetables. As I had just turned 60, I wanted to express my gifts in a creative way that made a contribution. The pressures of young and middle adulthood had passed. I could see it was important to focus on contributing to others.
What were your family and friends first thoughts on your company?
Friends and family were tremendously supportive. There were times in the early years when it began to feel like this had unexpectedly turned into a huge amount of work. LIke maybe I should just shut it down and go read to kindergartners or something as my volunteer work. That's where family became really important in the process. My son was crystal clear that Vejibag was a great idea. He counselled me more than once not to worry at that point about growing the business. He could see that if I figured out how to just keep it going, it would eventually become successful. I am really glad I listened to him and took that counsel.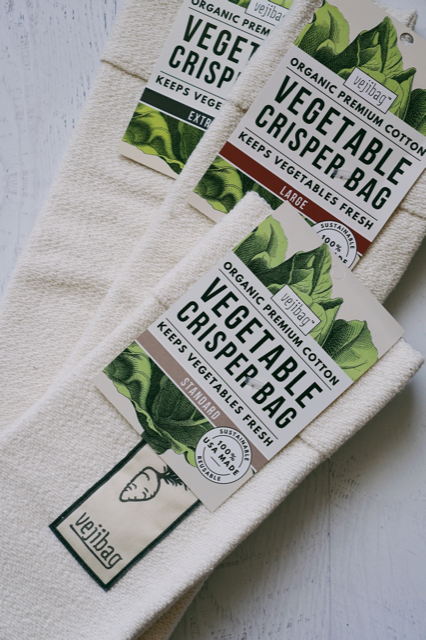 In addition, my daughter-in-law joined the business, continuing the tradition of working from home. She was excited to round out her life as a new mom by taking over order fulfillment. While no longer exactly a cottage industry, Vejibag's tradition of supporting women to work at home continued. Her contribution really saved me. With her gifts and talents and sharp mind, she started handling details that I wasn't very good at. Next, our wholesale business began to take off and my husband and son pitched in. After a couple of years, my daughter stepped in to become our marketing director. With her background, skills, and graphic sense now on board, the business was able to move up another notch.
What is current revenue? If you don't mind sharing
So in six years we grew from gross sales of $23,000 in 2013 to $415,000 in 2019. And now, halfway through 2020, in the midst of a pandemic and lockdown, we've more than doubled our gross sales from the same time last year. We attribute this to having a product that allows people to shop less frequently, while saving both vegetables and money, at a time when more and more people are paying attention to their health. Serendipitously, we also added a social media consultant to extend our reach via instagram, so our web-based sales increased even though our wholesale sales to brick and mortar stores have dropped enormously.
What motivates you when things go wrong?
Of course things go wrong from time to time. We strive to avoid blaming ourselves or each other, and instead take an attitude of always being on a learning curve. As a family we have a growing awareness of the profound benefits, as well as challenges, of being in business together. We have seen great changes in our relationships, as we have worked through old family dynamics in a very fruitful way, with the occasional help of a wise mentor.
What is the end goal? Would you ever sell?
Our end goal is to eventually sell the company to someone who shares our values and sees the potential in taking a small ethically-based and Eco-friendly company to the next level. We want to reach that goal as a natural outcome of having developed and grown as people, and as a family, in a way that would not have happened were we not in business together.
Do you have any advice for someone just starting out?
My advice to people starting out is to minimize debt, because that allows for lots of flexibility and creativity, as the pressure of a large debt can get in the way of such qualities. Big things can happen without huge investment or debt. Also, we've found that learning new skills for oneself, rather than hiring experts, can be very rewarding, as well as cost effective. Most of what one needs to know can be found by doing some research.
What has driven the most sales?
On the other hand it can be really important to suss out where and when to strategically invest in outside help. Getting others on board, often as contractors, can free up time and thought to put into the next steps.
One thing that is pretty unique about us is that we decided to challenge the core belief that people have to work really hard doing things they don't want to do in order to build a viable business. Instead we leaned into a pretty radical idea and worked to enact it as part of our business model: "Don't do things you aren't excited about." Doing things that you aren't excited about often breeds resentment. We made a big shift moving forward implementing this idea over the last couple of years. We found out we could often find great contractors who were absolutely delighted to do what we no longer had excitement for. In one case we found a local vocational rehab facility to take over most of the order fulfillment. This move turned out to be a deeply satisfying win-win. Their organization needed work and income, and fulfillment had become a burdensome part of our business that no one was excited about. The same thing was true with engaging someone to take over social media.
What is stopping you being 3x the size you are now?
After the first 3 years we grew quite quickly. So we haven't really wondered about why we aren't 3 times as big as we are. But it's interesting to think about. We could have engaged overseas sources for both cotton and manufacturing, and we might have been able to reduce our costs and so increased sales. But going overseas would have violated some of our core values around keeping work and the sourcing of materials inside the US. As it has turned out that was a very propitious decision as we've had only minor disruptions in production during the pandemic lockdown, and those were not based on international supply chain disruptions, which would have drastically affected our numbers the first quarter of this year in a negative way. So we were quite happy that we have kept production and material sourcing close in.
How do you protect yourself from competition?
We haven't had much competition. And we haven't really done anything to protect ourselves other than simply doing our best to produce the very best quality product for the customer base we serve. We can't see any way to make a product that adheres to our standards for less money, so competition has been insignificant.
Do you have any trademarks/patents?
We discovered too late that a patent is not possible once a new product has been in the marketplace for six months.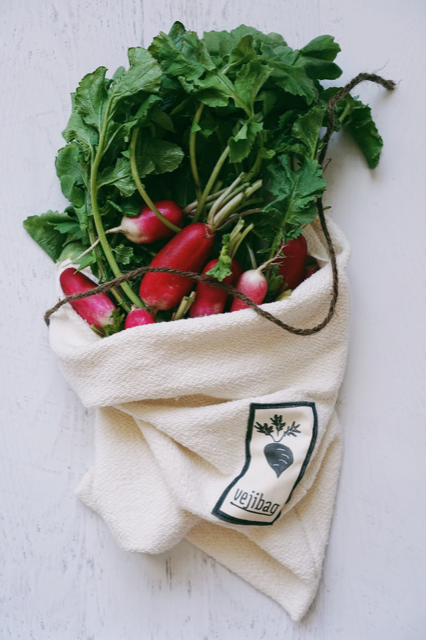 We have had our name and logo trademarked, which enables us to control the Amazon sales front, limiting third party sellers activity. And of course having the trademark means that our name is protected.
What are the top 3-5 apps your business could not run without? Why are they essential?
We use the Wave bookkeeping system, which is free. It has limited capacity but meets our current needs, is easy to learn, and has worked for us. We also use Shipstation, which nicely streamlines the fulfillment process, especially on our website sales.
What are the next products you're working on? Are there any releases you can tell us about?
We don't have plans for any new products at this point, although we have considered developing a special way to use the Vejibag fabric for storing herbs.
Where do you see the company in 5 years?
We're hoping to see a wonderful buyer who shares our ethical commitments and values, and who can take Vejibag to the next level in the next five years. We are feeling like having a third generation amongst us now is a good time to shift out of this kind of business, to allow time and space for adjusting to a rapidly changing world in such a way that deeply nurtures and supports the next generation as they grow. And as all of us have developed as people, as a family, and as business partners, who knows? We may take on some new venture together that will utilize our collective skills in a way that makes an even more profound contribution.
| Company Name: | Vejibag |
| --- | --- |
| Founder: | Sally Erickson |
Comments