Rick Elmore is the founder and CEO of Simply Noted, an automated handwritten letter company helping businesses build relationships.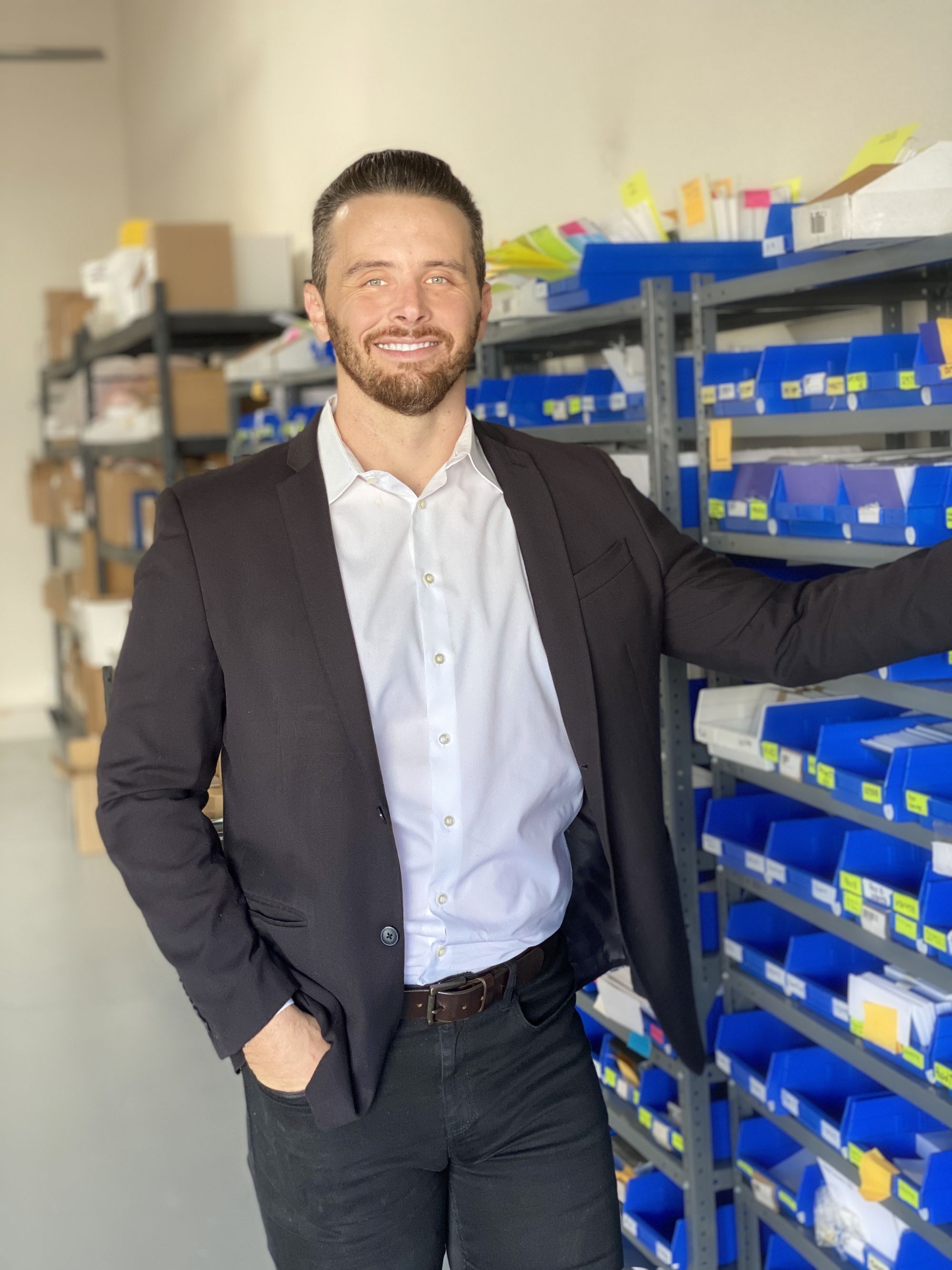 He founded the company in 2018 with no debt and has organically grown it into a million-dollar business.
Was it a lightbulb moment or gradual moment to start Simply Noted?
After my career with the NFL, I translated my competitive drive to sales, where I found I was a natural fit. I decided to return to school to study for my MBA, and during a marketing lecture, a professor had an offhand comment that handwritten notes enjoy a 99% open rate compared to other forms of marketing. This was my lightbulb moment to launch Simply Noted, a company that automates and scale the handwritten notes process.
How did you get your first three customers?
I turned to the very technology I had created for Simply Noted to get my first customers.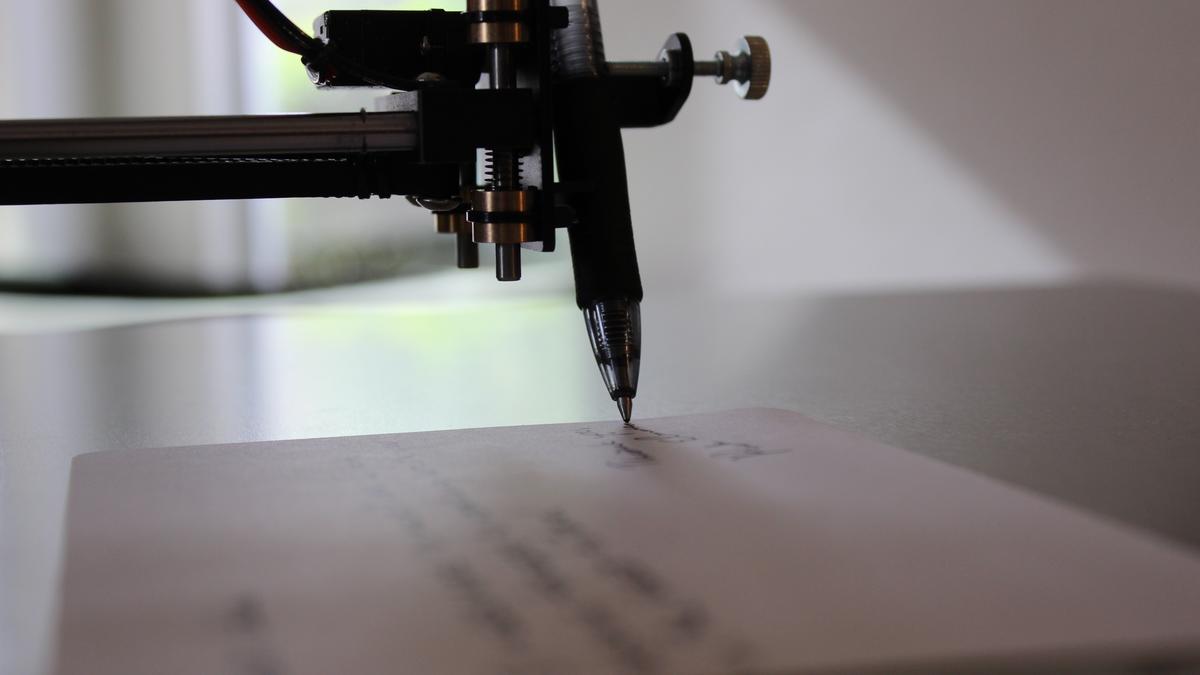 I had the machines write several hundred notes that I sent out to contacts, and at the bottom of the note it said, "this note was written by a machine" and encouraged the contact to reach out to learn more. This worked incredibly well to demonstrate the proof of concept for the business I was creating, and we have continued using this method to gain new customers.
How did you validate the idea?
When launching Simply Noted, I sought out mentorship from my business mentors. I talked to almost everyone I knew and asked them what they thought about the idea. I also had validation from the initial outreach we had done to gain interest from new customers, which resulted in a 18,566.7% ROI on just the first round of outreach.
Did you have any experience/expertise in the area?
None. Zero experience in engineering. Zero experience in development / coding. Zero experience in software. Just a lot of passion for this business idea. This has been my passion project. I love this technology and how we are helping people build better relationships!
Have you raised any money? How much?
None. We have no debt and have built a business that has always been cash flow positive. This was very important to me, I wanted to verify the business model and technology before raising any money.
Who is your target demographic?
Our target market includes any relationship driven business. We primarily focus on professional B2B businesses and industries. If you need to make sales or build relationships, then our technology can help.  
What is the funniest/most strange customer request you've had?
If we could use invisible ink.
How did you fund the idea initially?
In the first 2 years of launching Simply Noted, I applied for 0% interest credit cards. I would purchase capital equipment, development, and product on the card, then I would try and recoup the investment in sales. We wouldn't expand to the next round of improvements until we paid off the previous debts. I think this is the responsible way of starting your first company. I know some people may not agree, but I think this mitigates a lot of risk and can prevent an entrepreneur from making quick and bad decisions.
Where did you meet your co-founder/founding team?
My first employee / partner was a childhood friend I have known since I was 9 years old. We grew up playing football together.
Any tips for finding first employees?
The early years are hard, I would definitely recommended going with someone you have known for a long time and can trust. Also, someone you know that can handle stressful situations and is a team player. My partner from day 1 is someone I trust with my life, family, and every aspect of our business. This type of person / relationship is invaluable.
Did you run any companies prior?
I played professional sports for 3 years and then was in medical sales for 5 years.
What motivated you to start your own business?
My parents were small business owners, so I always had the entrepreneurial bug. Plus, I wanted to prove to myself that I had what it took to build a successful business.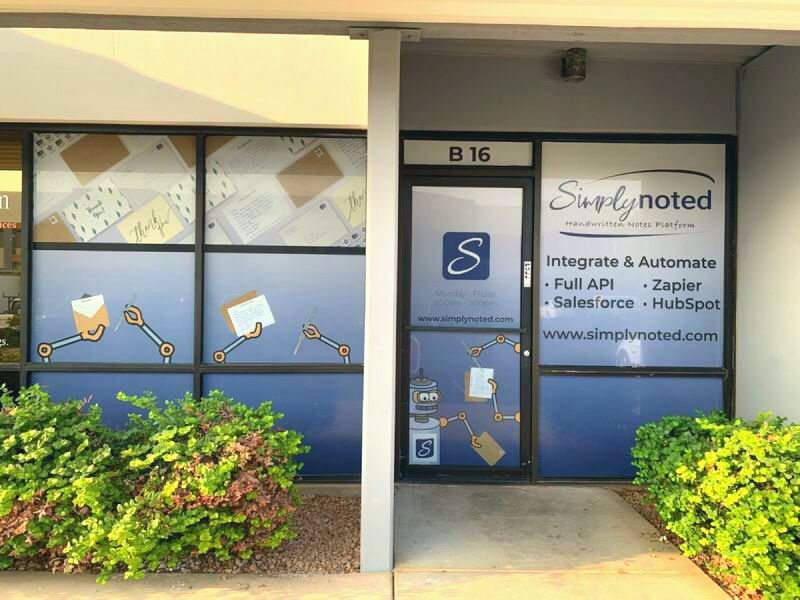 Little did I know that this would turn into much more than just starting a small business. It has been an incredible journey.
What were your family and friends first thoughts on your company?
I have always enjoyed tremendous support from my wife in my entrepreneurial journey. We were quite successful with my medical sales career, so it was a big sacrifice to make the jump to becoming an entrepreneur. But my wife encouraged me to bring my vision to life.
What motivates you when things go wrong? What is the end goal?
Everyday there is something that needs to be fixed. The amazing thing was before entrepreneurship I tried to avoid things going wrong because I thought that meant I was doing something wrong. Since becoming an entrepreneur, I now know that you constantly have to be pushing forward which requires you to never be in a comfort zone. Also, just getting our MVP (minimal viable product) out instead of something perfect. I used to try and be a perfectionist but have realized getting an MVP out and letting the market dictate where and how we should move forward is much better. A big part of our business is through API and Zapier Integrations so trying to stay ahead of the trends and keeping up to date on that has been fun. It has forced me to become a software-minded person, something I wasn't so good at in the past.
Do you have any advice for someone just starting out?
If you're just starting out and launching your own business, one thing I've learned is that everything you want to do will take ten times longer than you think it will. It's important to not let delays or extended timelines affect your goals, you have to just keep going and doing as much as you can, and you will eventually find the success that you want.
What has driven the most sales?
Outbound sales, networking, and using our product to sell our product have driven the most sales. Besides posting blogs weekly to our website, we have spent $0 on marketing. I wanted to build a strong foundation of customers in the beginning. Imagine building a pyramid, the wider and stronger the base, the taller the structure you can build.

Our product in the first couple of years needed a bunch of improvements, so I wanted to be as close to the customer as possible to walk them through it, listen to their needs and adjust along the way. This has led to a lot of repeat business, organic referrals and organic growth. Now after 2 years of running the business, we're going into 2021 with a strong foundation and will start to invest in SEO / PPC and other forms marketing.  
What is stopping you being 3x the size you are now?
We have so far been very purposeful in our product and our growth. Our next phase will be focusing on SEO and PPC campaigns and launching out Salesforce and HubSpot integrations.
How do you protect yourself from competition?
The real and automated handwritten note platform is a tiny niche. The barrier of entry is extremely expensive and to build a platform off this technology takes years and $100s of thousands of dollars. You truly have to love this technology; it has to be a labour of love. As for competition, our customers love using us. We have taken a very consultative-based approach with our clients to meet their every need rather trying to get them to meet our needs. This makes them feel taken care of and has led them to be loyal to us.
Do you have any trademarks/IP/patents?
Patent pending 2021.
What are the top 3-5 apps your business could not run without? Why are they essential?
Zapier, Slack, and our API. We rely heavily on Zapier as the ultimate integration tool for any business, as we use this tool as well as our API to connect customers' CRM databases to our systems to automate the handwritten note-writing process. We also use Slack to communicate internally.
What are your favourite books?
3 Minute Rule
Content Based Networking, and
Can't Hurt Me
What are your favourite podcasts?
JRE
TED
The Pitch
Startup
What are the next products you're working on?
I'm currently working on launching our Salesforce and HubSpot integrations to improve our services.
Are there any releases you can tell us about?
We just launched our official Holiday catalogue with 125 original Fall, Halloween, Thanksgiving, Christmas, Holidays, and New Year cards.
Where do you see the company in 5 years?
Being the leading real handwritten note service and platform in the United States.
What is current revenue? If you don't mind sharing
We are on pace to surpass $1,000,000 in revenue in 2020.
Would you ever sell?
Yes, I would consider selling our business, but I would continue to use this technology on other business ventures.
| Company Name: | Simply Noted |
| --- | --- |
| Founder: | Rick Elmore |
Comments