Harvest Returns is an online platform launched in 2017 designed specifically for investing in production agriculture. It was founded by Chris Rawley, who is currently a Captain in the U.S. Navy Reserve. Rawley has invested in real estate and income-producing agriculture for nearly two decades. While visiting a farm investment in Central America, he conceived the idea of building a crowdfunding platform to streamline agriculture investment. Austin Maness, Harvest Returns COO and U.S. Army Officer of ten years, helped Rawley take on the challenge of being an early adopter to crowdfunding into a more traditional industry.
For farmers, ranchers, and landowners, Harvest Returns offers a new way to raise capital without putting their farms at risk by over-leveraging with debt. At the same time, the financial technology start-up provides investors with streamlined access to attractive, low-risk private placement opportunities and minimizes barriers to entry to diversifying their portfolio with alternative investments.
How did you get your first three customers?
We did a lot of networking and attending industry conferences to get our first few farmer sponsors. Now that we've demonstrated successful raises, and have a significant web presence, farmers find us. We've validated the significant dissatisfaction among farmers with the current agriculture finance system. It's optimized to help local, row crop farmers, and anyone doing specialty agriculture or anything out of the ordinary is not well-served from agriculture financing.
Have you raised any money? How much?
We have helped 11 farmer partners raise more than $3.5 million. Our parent company has been bootstrapped and we are now seeing profitable quarters. We are on track for over $500,000 in revenue in 2020.
Who is your target demographic?
We target self-directed investors, many of whom have already invested in private placements, or real estate. About 60% of our investor base are accredited investors, the rest are "sophisticated."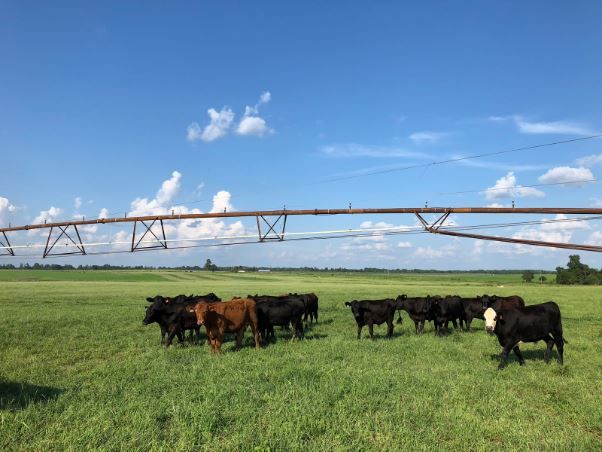 On the farmer side, we're looking for business-minded producers who have a solid plan and team in place to execute on their idea. Most of our offerings focus on higher-end specialty crops, like hemp or grass-fed cattle, rather than row crops like wheat or corn.
How did you fund the idea initially?
Harvest Returns was bootstrapped from my own savings and investments. I have been fortunate to do well investing in real estate after the 2008 financial crisis. I remain the majority owner.
Where did you meet your cofounder/founding team?
I have known my cofounder, Austin Maness, for over 20 years as a friend of the family.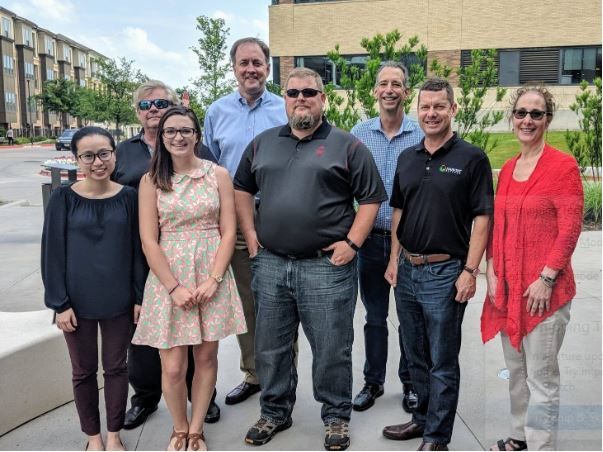 We did some interesting classified contract work together for the intelligence community prior to deciding to start up Harvest Returns.
Did you run any companies prior?
I have run a real estate development and investment firm since 2011.
What motivated you to start your own business?
I am a late-blooming entrepreneur, but entrepreneurship is in my family's DNA. My father was an early pioneer in the self storage business in the 1970s. His father owned corner drug stores in Dallas way before CVS and Walgreens were conceived. My great-grandfather was a mobile large animal veterinarian for farmers in East Texas. I've always been passionate about growing wealth through investing as a self-directed investor. Once I became aware of the benefits of investing in agriculture, I wanted a way to invest in a farm. As it turns out, that's a pretty difficult thing to do. I didn't have the farming know how, nor necessarily the capital to realize the economies of scale I wanted. There were limited options for fractional ownership of farms. Around 2015, several new real estate investment platforms came on the scene and suddenly the idea to combine crowdfunding technology with agriculture drove me to start Harvest Returns.
Do you have any advice for someone just starting out?
Tenacity and humbleness are the most important parts of entrepreneurship. The only thing that will get you through the ups and downs that the start-up life throws at you is grit. However, entrepreneurs should never be so headstrong that they don't listen to sound advice. Just because you have an idea and are a hard worker, doesn't mean it's a good idea. Surround yourself with people who are unafraid to tell you that you are wrong, while at the same time supporting you and helping enable your vision.
What is stopping you being 3x the size you are now?
We have a significant pipeline of farm deals, but need more investors. We need to continue educating individual investors on why it makes sense to allocate some portion of their portfolio into agriculture, as institutional investors have done for decades. Agriculture investments are non-correlated with the stock and bond markets, so they are a superior asset class for diversification. Global demographics make agriculture a long-term growth opportunity. Finally, real returns from farming have beaten other assets including stocks, bonds, and precious metals over the long-term. These factors, combined with the fact that Americans are increasingly concerned about where their food comes from and how it is produced make us confident that the agriculture investment industry will continue to grow.
What are the top 3-5 apps your business could not run without?
HubSpot - We get hundreds of inquiries from farmers and their CRM tool is essential for managing the long sales process.
Mailchimp - We love the way that tool helps us to reach out to our 4,000+ subscribed investors in a more personalized manner.
WhatsApp - Between the extensive traveling we do, and our employees living in different areas, this tool is absolutely essential to keeping our small team tied together.
What are your favourite podcasts?
The agriculture industry is rapidly changing as technology, consumer demand, and supply are constantly evolving. We rely on a handful of agriculture podcasts to help keep us in the loop, including The Future of Agriculture,The Modern Acre,The Business of Agriculture, and The Urban Farm Podcast.
What are the next products you're working on?
We will continue to expand our verticals in indoor agriculture, sustainably-raised livestock, and other specialty crops. We're considering adding new technologies to the platform like securitized tokens to provide more options to our investors, such as a secondary market for our offerings.
Do you plan to go beyond the agriculture and farming industry?
No, agriculture production is a massive industry in which every single person on earth depends. The longer we do this, the more we've discovered the existing agriculture finance system is broken. We intend to expand our funding sources so we can help more farmers around the world.
Where do you see the company in 5 years?
I see us continuing to grow in the U.S. and abroad. I intend to have a footprint in developing countries via a franchise model or mergers and acquisition of other platforms to help the hundreds of thousands of small holder farmers grow their businesses. I'm most bullish about Africa and South Asia.
| Company Name: | Harvest Returns |
| --- | --- |
| Founder: | Chris Rawley |
Comments