Josephine Musco, wellness expert and founder of Olyxir has made it her mission to create a product with three key components: health, sustainability and healing properties. Josephine's approach is simple: healing and preventative medicine can be found in Mother Nature. Her belief, cultural background and eco-conscious efforts are the foundation and soul of the brand.
Olyxir's patented antioxidant tea strips are infused with olive leaf powder, a powerful substance which offers antioxidant components (loaded with 26,250 mcg of antioxidants per serving), natural caffeine and numerous other health benefits. In addition, post-consumer consumption was a critical factor: all tin packaging is reusable and labels biodegradable.
Was it a lightbulb moment or gradual moment to start Olyxir?
Olyxir® started as a homage project to my father, he had passed away just a few months before I graduated with my master's degree. He was a big believer in the healing power of nature especially that of olive leaves. I wanted to validate his teachings through science and started my research under a CRADA agreement with the USDA. We had been working on research and development for a couple of years, putting endless working hours in at their laboratory in Berkley along with three other scientists and we were giving it our all. The invention disclosure was filed and after months of waiting, back an forth with the USPTO, the patent was granted. It was an aha moment, when I realized Olyxir ® was worth putting more of my time and resources into it.
How did you get your first three customers?
Being a go-getter, I started reaching out to friends, family, acquaintances and got more no responses than yes, but eventually, a handful of forward-thinking people believed in me and my products and gave me a space on the shelves of their stores. The first establishments to carry Olyxir ® were Bristol Farms, Lazy Acres, Erewhon, Alo Yoga, and Hot Pilates.
How did you validate the idea?
We did a lot of in-store demos which I personally was part of. It was amusing and encouraging to see people's reaction to the strip itself and the health benefits Olyxir ® had to offer. I listened to the customers and answered all their questions.
Almost everyone who tried our strips especially the health and environmentally conscious clients loved them, bought them, and became a loyal client. That was enough validation for me.
Did you have any experience/expertise in the area?
A lifetime! My grandmother was the epitome of eco-conscious and my father was a guru; he taught me yoga and all about holistic healing throughout my life. My passion for the environment and natural remedies didn't come through something I studied at college nor was it part of a hype but rather the result of firsthand experiences. I saw my grandmother use up everything she had on hand; she threw away virtually nothing. She saved the rubber bands and produce bags and reused them until they fell apart.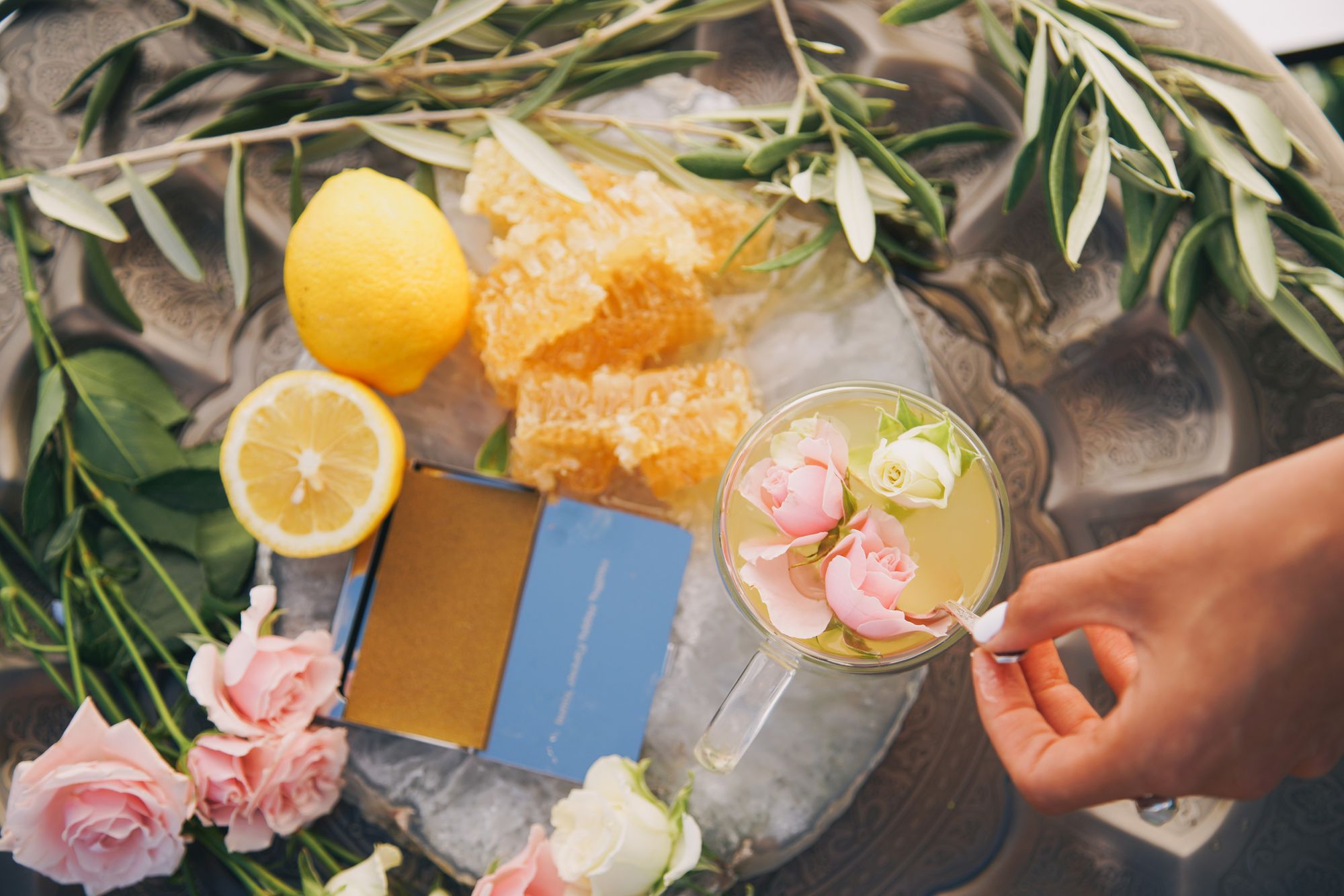 My father boiled olive leaves for my grandmothers to help regulate their blood sugar and blood pressure, cleaned our wounds with the concoction as well… he always said: "all human beings' ailments remedies are found within Mother Nature." Those teachings and experiences formed the pillars of my life and are at the essence of my beliefs, morals, and daily practices.
Have you raised any money? How much?
I have not sought out any funding, but I do believe the company is ready now.
What regulatory approvals did you have to go through?
In order to protect my small business, I had to secure my intellectual property through patents and trademarks. Applying for patents is a process full of regulatory rejections, waiting, and approvals. I already got one patent granted and the second one is almost there. Trademarks are quite the regulatory process as well. Being small and self-funded, I had to do most of the work, which definitely taught me a lot.
Who is your target demographic?
We cater to everyone! From avid tea drinkers to active individuals who seeks healthful hydrating beverages to the eco-conscious consumers who are looking to decrease their carbon footprint.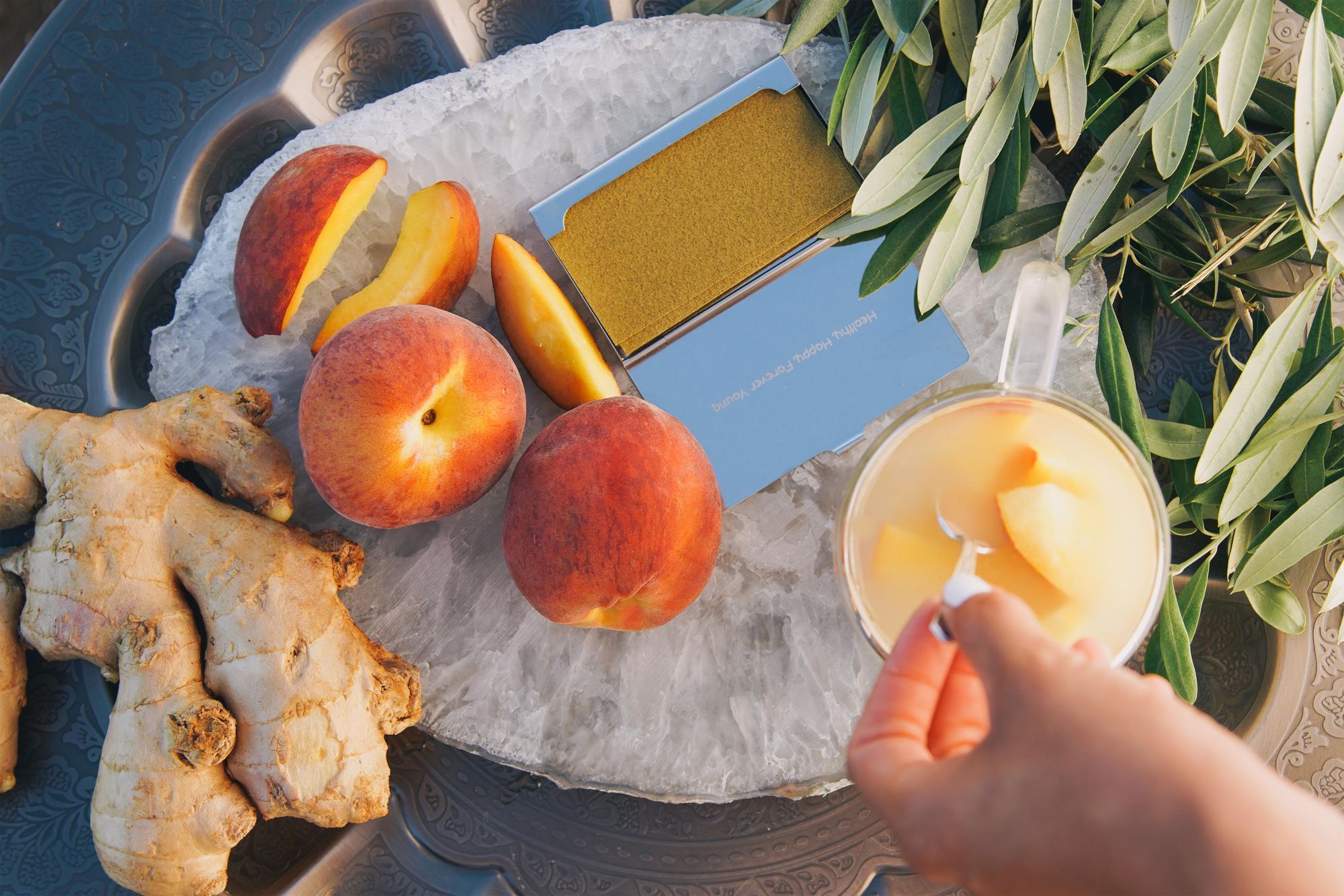 I must mention though that Olyxir is not for adults only; mothers love giving Olyxir® ginger peach to their kids as a healthy alternative to juice boxes as it has zero sugar, zero coloring or artificial flavorings and is loaded with antioxidants. Not to mention, it is naturally caffeine free and made with 100% real ingredients: olive leaf, fiber, fruit extracts. Olyxir® is a favorite of frequent fliers and party goers as well.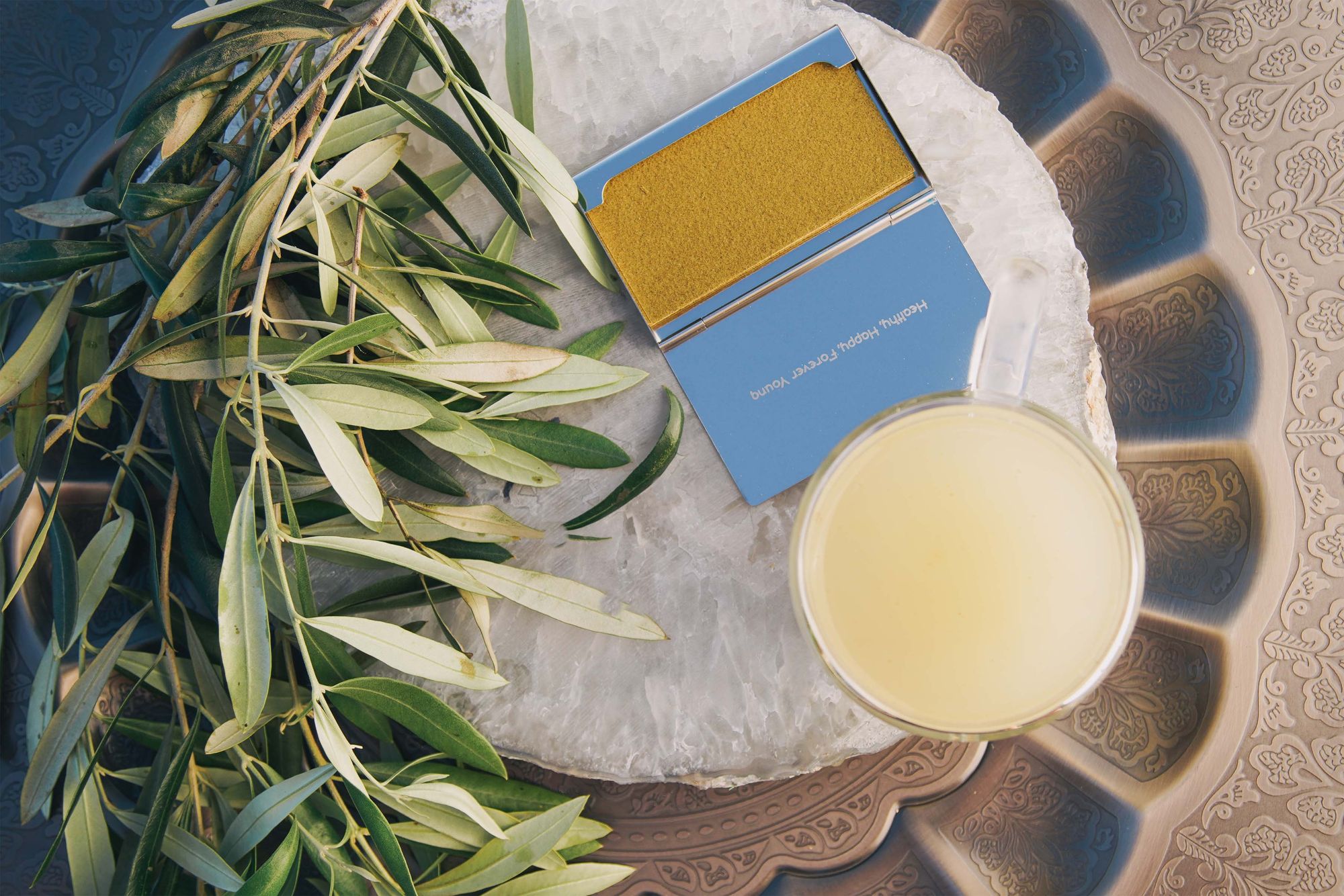 Our patented antioxidants powerhouse in a strip is perfect for counteracting the aging effects of free radicals created from both alcohol and inflight radiations/pollution.
How did you fund the idea initially?
I was so fortunate to get a CRADA agreement with the USDA, it's a government grant which helped partially fund my studies and the rest was covered by me.
Any tips for finding first employees?
Make sure it's someone who could be or is your best friend, someone you respect, look up to and can learn from. Always hire people who know more than you in their area of expertise.
What motivates you when things go wrong? What is the end goal?
I don't do quits- not to mention, I have a daughter who looks up to me- she is constantly watching and learning from me. That's why no matter how tough things get, I put a smile on my face and tackle the problem. In the entrepreneurial world, it's not how many times you fell down, but how many times you got up. It's not about how much money you have made, but how big of an impact you have created in this world.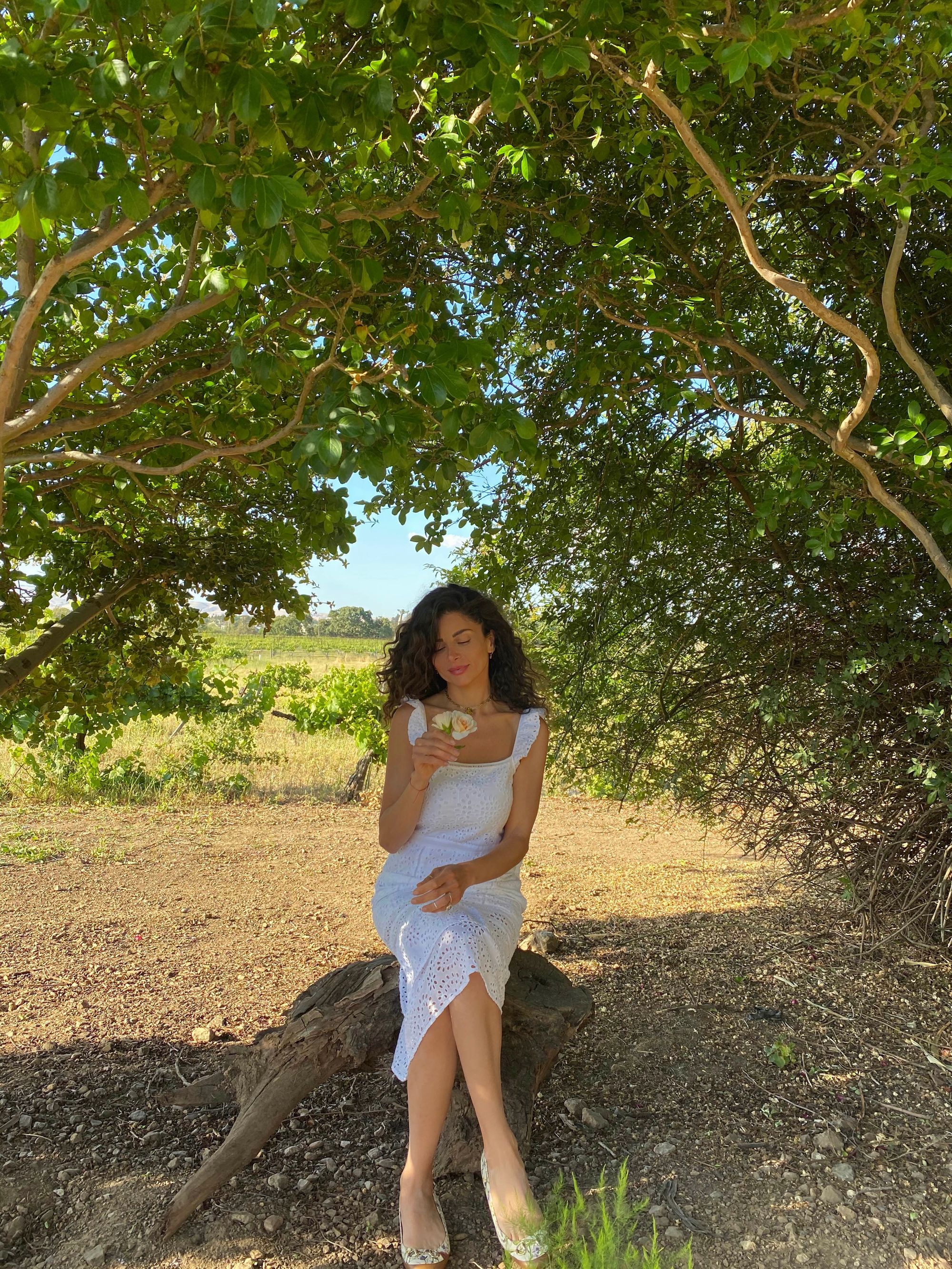 To me, that's what Olyxir® is all about: positively impacting the environment and people's lives 26,250 mcg of stable and bioavailable antioxidants at a time, one less plastic bottle one less tea bag, less nano and microplastic particles in our bodies and the environment.
Do you have any advice for someone just starting out?
When setting out on the not so glorious entrepreneurial journey, make sure you are ready to work instead of partying and spending money on your company vs yourself. Also, seek a mentor, someone who could guide you, give you insights and advice as you go. And last but not least, don't get discouraged by the "no's" you get, set your mind to transform them into "yes's", I did it, so can you!
How do you protect yourself from competition?
Being a breakthrough product that has nothing like it on the market is a good first step. Patents and trademarks are another way to protect my company against competition. Additionally, I am extremely selective when it comes to ingredients and go through great lengths to source only the best of everything with no compromise on quality.
What are the top 3-5 apps your business could not run without? Why are they essential?
Invision
Slack
Google docs
Zoom.
Invision helps me remotely work with my graphic designer on labels, logos, fliers in a very convenient and seamless way.
Slack helps keep us organized and all action items in check with progress properly logged in
Google docs are a great way to share working files with my team and granting access to info to everyone without having to always send emails
Zoom, with all what's going on these days, it has been a great tool to conduct contactless meetings
What are your favorite books?
Steve Jobs (Walter Isaacson)
Blue ocean Strategy (W. Chan Kim)
Financial Intelligence (Kevin D. Peterson)
Lean In (Sheryl Sandberg)
What are your favorite podcasts?
Thich Nhat Hanh, it helps me balance, reset, and process business and daily life in the most optimal way.
What are the next products you're working on?
More functional teas are coming soon as well as a clean beauty line. I can't wait for the big reveal!
Are there any releases you can tell us about?
With Covid and all the other craziness, I pushed the release from August to October of 2020.
| Company Name: | Olyxir |
| --- | --- |
| Founder: | Josephine Musco |
Comments