STACK is what we like to call a "pharmacy information ecosystem." It's designed to manage business critical areas for pharmacies (such as third-party accreditation, licenses, contracts, training, and personnel files) that aren't immediately revenue-driving. Pharmacies upload all of the "stuff" they use to manage their business into STACK, download tags from our curated cloud database and assign them to these assets of their business, and schedule follow up. These curated tags establish a framework of business operations for about 80% of what pharmacies need (and we give them the tools to build the remaining 20% that's unique to their company on their own).
Our patented approach to asset management allows documents to be utilized across all areas of a business in order to improve communication and efficiency, plus businesses don't need to reinvent the wheel for how to build a sustainable way to see the health of their organization (since there are integrated dashboards and reports that update in real-time). We've priced STACK to be well under the cost of an employee who would be tasked with managing just one of these business areas (let alone being able to manage everything in one singular software). It's based on the number of employees across the organization, with no implementation, support, or service fees - the price is the price. For organizations under 24 users, it's priced at $599 a month - you certainly aren't going to find an employee who costs about $7K per year that does as much as STACK can...and with STACK you don't have to worry about sick days.
Was it a gradual decision or lightbulb moment to start STACK?
I'm a pharmacist by training, and have worked primarily in the specialty pharmacy segment most of my career, with a focus on operations. I had built programs for large corporate organizations using excel spreadsheets and macros to drive standardization and data capture, then went on to build some patient engagement and data collection software when I co-owned an independent specialty pharmacy. There were solutions in the patient-facing space already, but nothing related to managing the needs of the business. In both cases, processes were being built using spreadsheets and calendar reminders, or through organizing files in a non-dynamic type of way that was very reliant on people to get the job done, I knew there had to be a better way than just investing in people who could take another job at any given time. I sold my equity knowing that the time was ripe to spend with the family, but always had a sense that I'd be doing something in the software space sooner than later.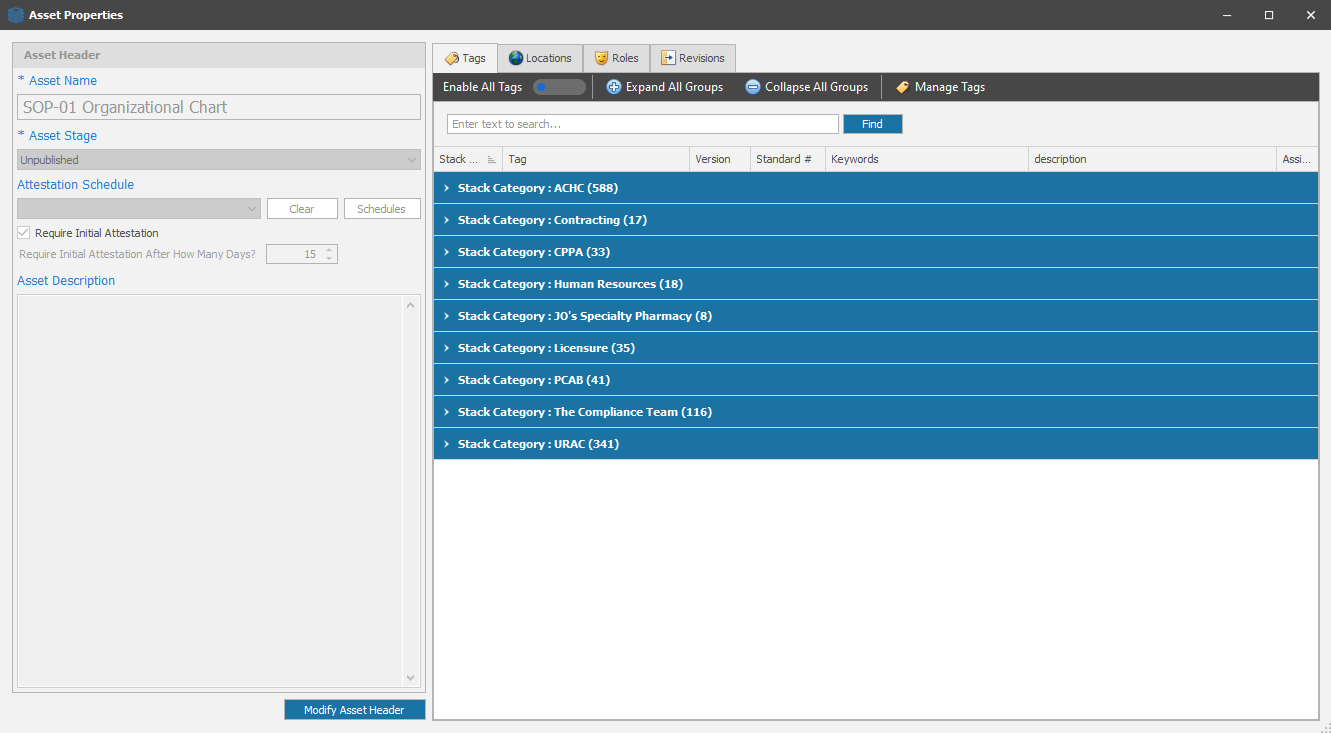 After hearing similar woes from other specialty pharmacies, the concept of STACK was born. It was gradual in execution, but the lightbulb really happened when I started working through what an infrastructure could look like - STACK was great for specialty pharmacies, but could be used in other industries, so long as we could curate subject matter expertise to help guide businesses to what they truly need, instead of trying to fit an existing software (like a spreadsheet, SharePoint, etc) into something it's not intended to be.
How did you get your first three customers?
We built a minimum viable product in a few months, and started recruiting some "early adopter" pharmacies - I'd give them a free version for several months in exchange for their feedback.
How did you validate the idea? Did you have any experience/expertise in the area?
I had the experience in running these areas of pharmacies in the past, but wanted to validate that I was on the right track. Fortunately, there were few problems, and only some great feedback to enhance our MVP to make it commercially ready and start selling.
Who is your target demographic?
Initially, we focused on just specialty pharmacies -that's where I had the majority of my contacts, and I knew I could make the case that this was a product built by a former pharmacy owner for pharmacy owners. However, we quickly realized that other types of pharmacies could use the product, and we started to expand the scope of the content that we curated. Now, it's as simple as a customer asking, and we can curate applicable content in a matter of days to meet their needs, and we service every pharmacy type at this point - community, hospital, long-term care, home infusion, and, of course, specialty. We've also expanded our patents to cover other industries like higher education, marketing, and other health-related industries where there's a definite need to provide curated solutions to run business operations more effectively.
How did you fund the idea initially?
I utilized some of the proceeds from the sale of my ownership in the independent specialty pharmacy to fund the development, and have been able to reinvest our earnings back into the company to further our ongoing enhancements. We're still in early stages now, and I'm looking forward to the time when we'll be hiring employees, just like I was responsible for in my prior role. Nothing gave me greater satisfaction than knowing I was able to impact people's home lives by giving them a great place to work - and STACK is poised to be that type of company in the very near future.
What motivated you to start your own business?
I was brought on board to help build the operations for a startup independent specialty pharmacy, and later invited to buy into the ownership group. I had never thought of being a business owner until that point, but quickly grew to love the ability to make decisions that directly impacted the outcomes, growth and successes of the organization.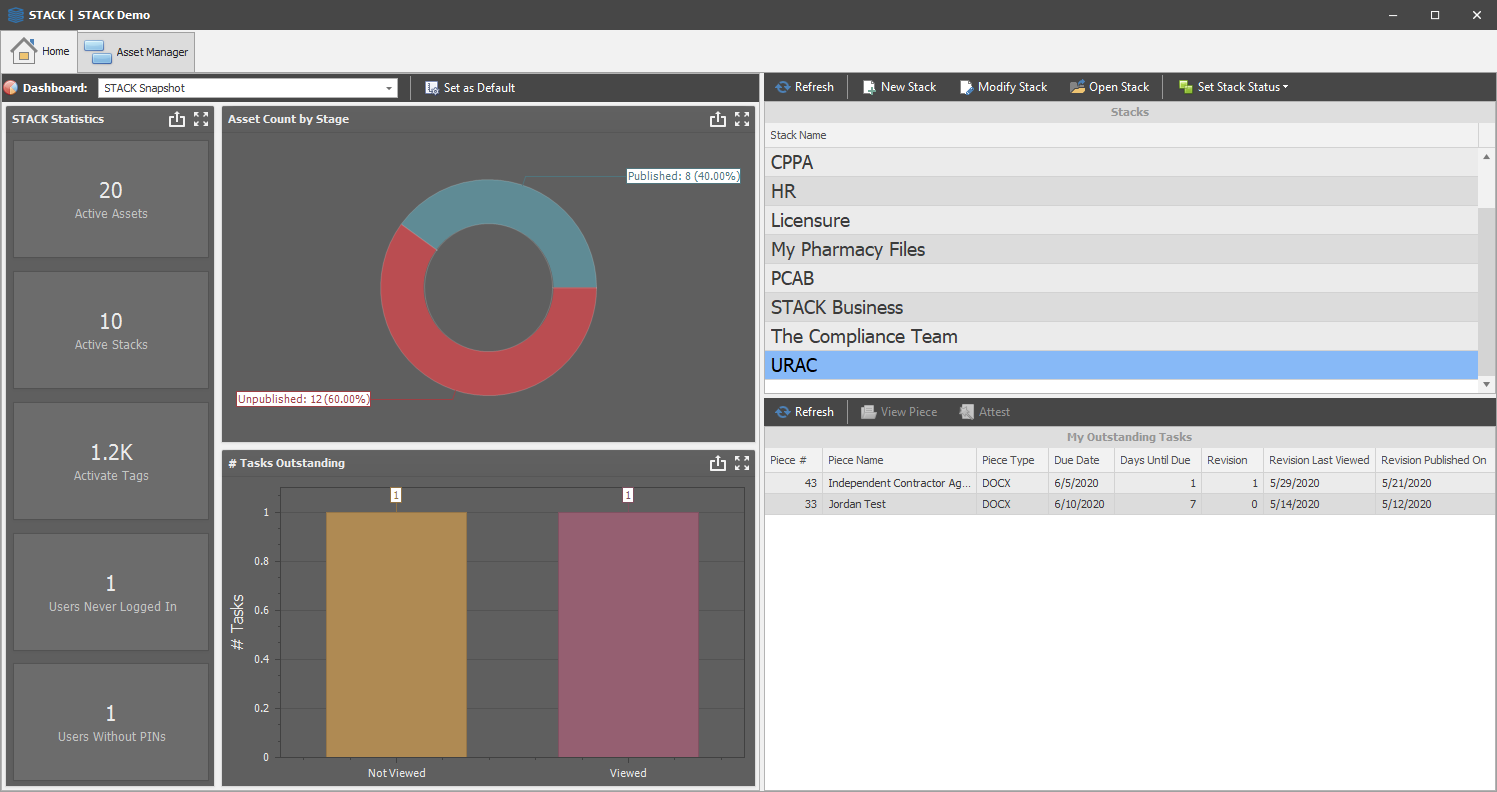 Once the idea materialized for STACK, I knew it was too good of an opportunity to pass up and jumped at the chance to start a business again.
What were your family and friends first thoughts on your company?
My wife has been my biggest champion, encouraging me all the way, and I'm forever grateful for her support.
What motivates you when things go wrong? What is the end goal?
In the back of my mind, there's always the drive to continue moving forward. Things have certainly not gone the way I've expected over the course of my prior business and this current one, but had I not kept trying, things wouldn't be where they are today.
Do you have any advice for someone just starting out?
Opportunity is always waiting for those seeking to take advantage of it, and awareness of the small successes is critical to build on every single day. I've learned that demonstrating a desire to genuinely help others helps you to both maintain your own integrity and also build new relationships that can help you to grow both personally and professionally. I look at every person that I come in contact with as an opportunity for both sides of that relationship to benefit, and try to find novel ways to make connections for others so they can grow personally and professionally as well.
What has driven the most sales?
Right now, most of our sales have been driven through showing STACK to potential customers. It's one thing to talk about the solution; however, the product speaks for itself. Almost every customer who sees STACK can immediately recognize the value and requests a contract. We're retooling our marketing efforts to include more visualization of the product to encourage more of those live demos, and bringing on sales executives that can help to share our story to more potential customers so they can see the benefits of STACK working within their organizations as well. I've learned from experience that traditional software sales is cumbersome - long term contracts, hidden fees, bad support, high prices - and have committed to being the opposite of that. Learning from what I didn't like during the customer-side sales cycle, our model reflects simplicity and no-brainer approaches when it comes to doing business with STACK.
Do you have any trademarks/patents?
We were quick to file for trademark and patent protection - trade/service marks for our brand, and patent for our product. We have several trademarks that have already been issued, and a few patents pending for the software. We made sure to file early, before we demonstrated the product to anyone in the marketplace, to ensure our idea was protected.
What are the top 3-5 apps your business could not run without? Why are they essential?
We utilize STACK to run our own business operations, believe it or not. We put our money where our mouth is and feel comfortable enough to run our own company with our product. In addition, we've relied on Zoom (before it was cool in our current climate) to showcase live demos and educational webinars. We've built our own CRM platform to manage sales, and have found numerous ways to integrate new technology (like calendly) to enhance the customer experience to make it easy to work with us.
What are your favourite books?
I'm a big fan of biographies - of individuals with great business savvy and of high integrity (I've recently finished Fred Rogers', Jim Henson's and Ben Folds'). It gives me motivation to understand where creative and moral decision making comes into play, particularly from those who have a legacy in their respective industries. I loved the book "Creativity Inc." as well, about the history of the founding of Pixar from both the creative and business processes.
What are the next products you're working on? Are there any releases you can tell us about?
We're always working on new functionality within our existing STACK product based on customer feedback and industry trends. I put the pressure on the product every single day since we don't expect long-term contracts - I never want to have that awkward conversation about cancelling an agreement because the product isn't beneficial, so the development cycle tries to stay a step ahead to provide value-add improvements on a regular basis.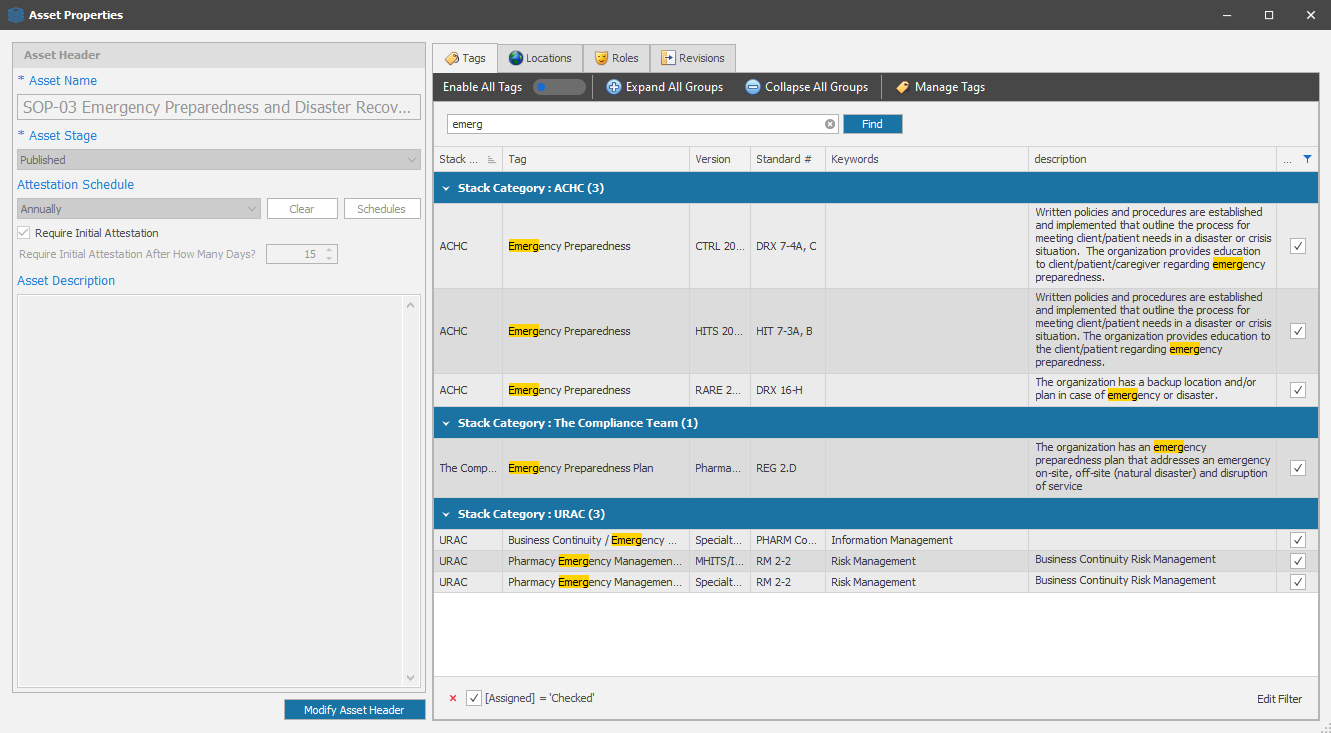 Outside of STACK being used for business operations, we're already starting to expand into industries that need us the most. We're in the process of building membership and educational management tools for trade organizations, powering the capabilities with our STACK framework. There are some other opportunities in the works as well to compliment what we're doing with STACK that can also exist as stand-alone products.
Where do you see the company in 5 years?
In 5 years, I'd love to be on the radar of most providers (if not already installed as their solution), and have at least one other major product that we're responsible for. The opportunity is endless, and I'd hate to look back and say we didn't provide the best possible solutions for businesses who need them.
| Company Name: | STACK |
| --- | --- |
| Founder: | Jonathan Ogurchak |
Comments