Cleverman is the most customized professional hair and beard color solution on the market helping men to look good and feel good - and all delivered right to your doorstep. Co-founded by Carlos Barreto, the brand's tailor-made color, tools, techniques and hair care offers a superior shade range and endless customizations for natural-looking results every time, to help every man unleash their self-confidence. Cleverman has uniquely engineered its customizable kits for simple, at-home use, so you can rewind the clock and reduce grays in as few as five minutes.
Was it a lightbulb moment or gradual process of Cleverman?
I used to work in the beauty industry in color cosmetics and hair color, and one of the things that came to mind was how many hair color solutions there were available for women, but how few there were for men. At that time I also began to see grays in my beard, and when I went to the store I could only find about 5 or 7 shades of very low quality products.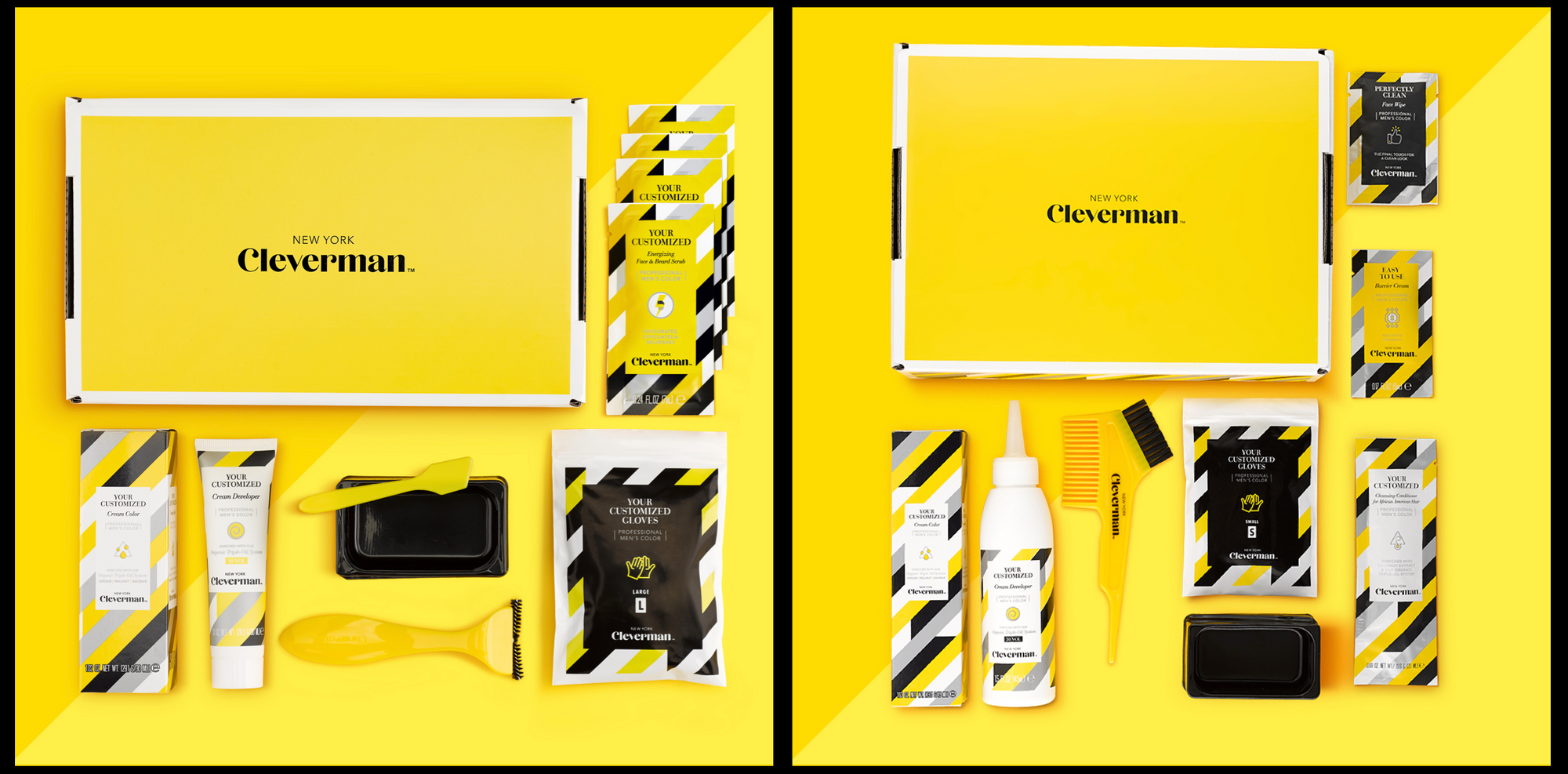 So, that's when I began to see an opportunity - limited options for men combined with quite attractive  numbers for the category. The idea formed to give men many options with more natural-looking results.
How did you get your first three customers?
To be honest they were some of my best friends here in New York. One used hair color and the other two beard dye. I am happy to report they continue using the product and decided to subscribe. They always give great feedback and  come up with ways to make the experience better.
How did you validate the idea?
We had different tests for validation. One was with users: we tested the product with around 300 men. That was the first step of our testing plan, designed  to understand if the colors were working and if the shade ranges were broad enough. We observed on the first day of application, but we also went back to them 30 days later. So, we were able to confirm that the solution  was working. That was a very important step in this process. We got back to work with a lot of people, from R&D to suppliers, to make sure the product was performing well. We also tested products from competitors, to see if we had something that was more adept. The second step in our validation plan was focused on the e-commerce platform. We placed some ads online to get the word out to customers and bring in some traffic, and found that many things on the website were not optimal. Using that interface was something a bit new for most people on my team, so it was quite a learning curve. Through the process we focused on redoing the website, optimizing it to make sure consumers understood the products, simplifying it while remaining cutting edge.
Have you raised any money? How much?
Yes. So far all funds have come from founders or angel investors, so we are keeping it private. We are working now on a seed round for this fall.
Who is your target demographic?
We are targeting older millennials. They are looking for more products that adhere to their needs. A lot of them are new to hair color and are understandably apprehensive about the results, so they appreciate more personalized options. In fact, about 50% of our customers have never used color before.
How did you fund the idea initially?
I actually funded Cleverman myself at the very beginning.  I took the risk with my own money. It was something I really believed in and I went for it.
Any tips for finding first employees?
When you start your company, look for people you know well. The first members of my team were all people I had worked with in the past. It's very hard to start a company... if you have a solid team that you trust, it takes a lot of weight off your shoulders.
With start-ups, especially at the beginning, it's key to attract people that are open-minded. They won't just have to perform their job duties, they'll have to create and evolve the role as the company grows. You really need to be great at problem solving, adjusting and pivoting quickly. While in an established company there are procedures and clear roles & responsibilities, in a startup you need to create a lot of this as you go along. Some people really enjoy that freedom, but others might  feel less  comfortable in this environment.
Did you run any companies prior?
No, I had the opportunity to lead business units but not a whole company. Coming from the corporate world, running and building a company has been a tremendous challenge and experience. While I certainly had to learn a lot about multiple topics, I was also able to leverage the experience and network that I built during the past years.
What motivated you to start your own business?
On one hand, as I climbed the corporate ladder, I felt I was learning less and was not as challenged any more. That's when I realised I needed  something different, it was time to move on. On the other hand I really enjoy building things, and this was an opportunity to build on my own.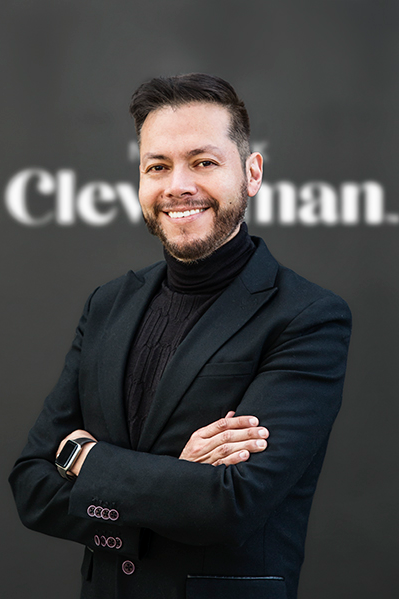 I love challenges, and this was an opportunity to put my skills to the test and prove I was capable. My family also motivated me to move on and take the chance. They were very supportive of my decision.
What were your family and friends first thoughts on your company?
They have all been super supportive since the very beginning, always encouraging me to pursue my dreams. As I mentioned, some of my best friends were my first customers! They used the products, they gave me pointers, and commented on what they liked or what needed to be improved.
What motivates you when things go wrong? What is the end goal?
I think challenges are great opportunities to improve your skills and make things even better. I am an engineer and solving problems is in my DNA. As an entrepreneur, most of the days are challenging, but finding in yourself the energy and the creativity to solve the issues give you a great sense of accomplishment.
My goal is to build the business and also to create a great culture for this organization. I want an energizing space for my team, where there is diversity and possibilities to grow. An environment where people can see themselves in the long term. The energy of the team is my fuel to continue going on and to grow the organization.
How do you protect yourself from competition? Do you have any trademarks/IP/patents?
Yes, we have trademarks, patents around the products, and we also have exclusivity with our formulations. I do feel we have the right protections. That's actually one of the first things that we did.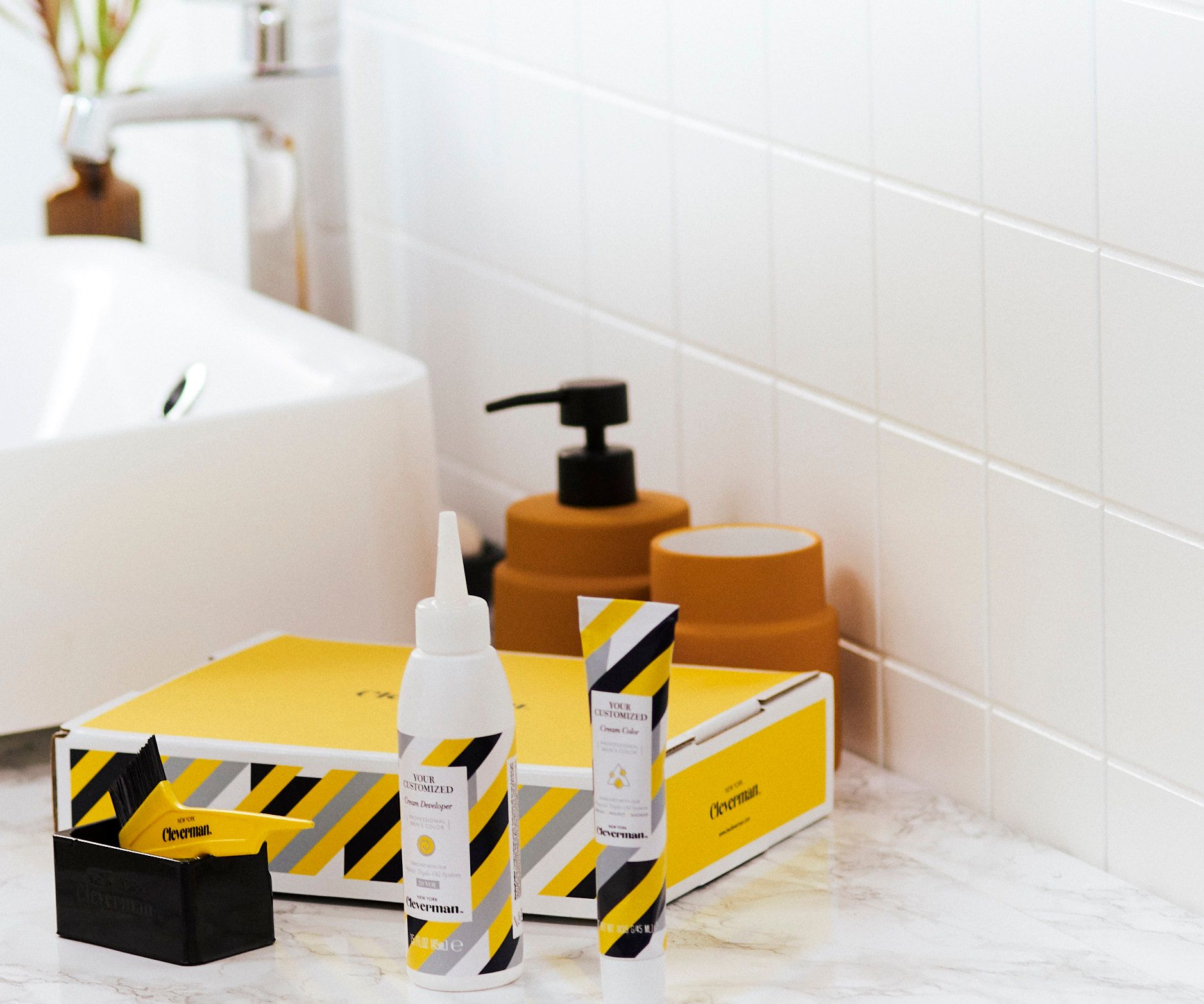 As far as competition, you're always going to have competitors and at times that can be good because they challenge you to be better, and you can learn from them. I don't see any problem with having competition because it can help grow your business, and grow the category.
The category that we are in today has so much potential. So the more competitors there are, the more we can build the category together. It's about coming up with the best products and the best solutions for consumers, with everything we do.
What are your favourite books or podcasts?
I'm not big on podcasts. Whenever I have free time, I like to be active: I love exercising, meditating and cycling. I'm trying to complement myself, to not just focus on the business side, but to have good health. That's my focus right now.
What are the next products you're working on?
There are several things we are working on. First of all we want to continue improving our products and making things easier for our users so that they can have a better customer experience. Second, we want to expand the Cleverman brand into several new spaces.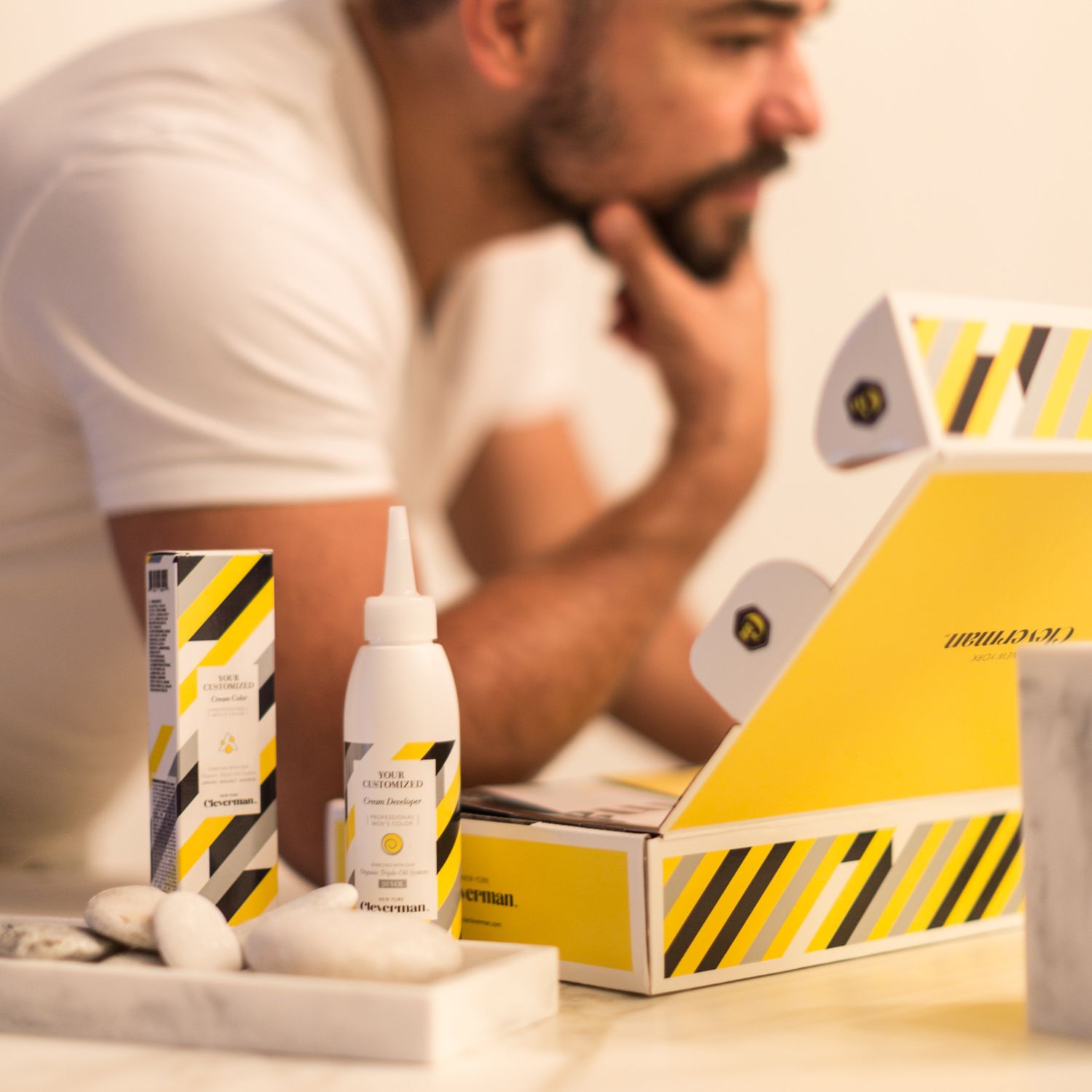 We want to be a men's grooming brand. We started with at-home coloring solutions because there was a big gap there, and there were limited offers. That doesn't mean that the brand was created only to be a hair color brand. We want to help men look, feel and be their best self, and that includes several possible products and categories.
The other thing we would like to do in the future, is launch a brand or solution directed toward women.
Where do you see the company in 5 years?
Our vision is to grow and scale the business, and to capture more marketing opportunities in the U.S. in the next 5 years.  We  also will be looking to expand to markets outside  the U.S. so we can become a global player in the categories we decide to compete in.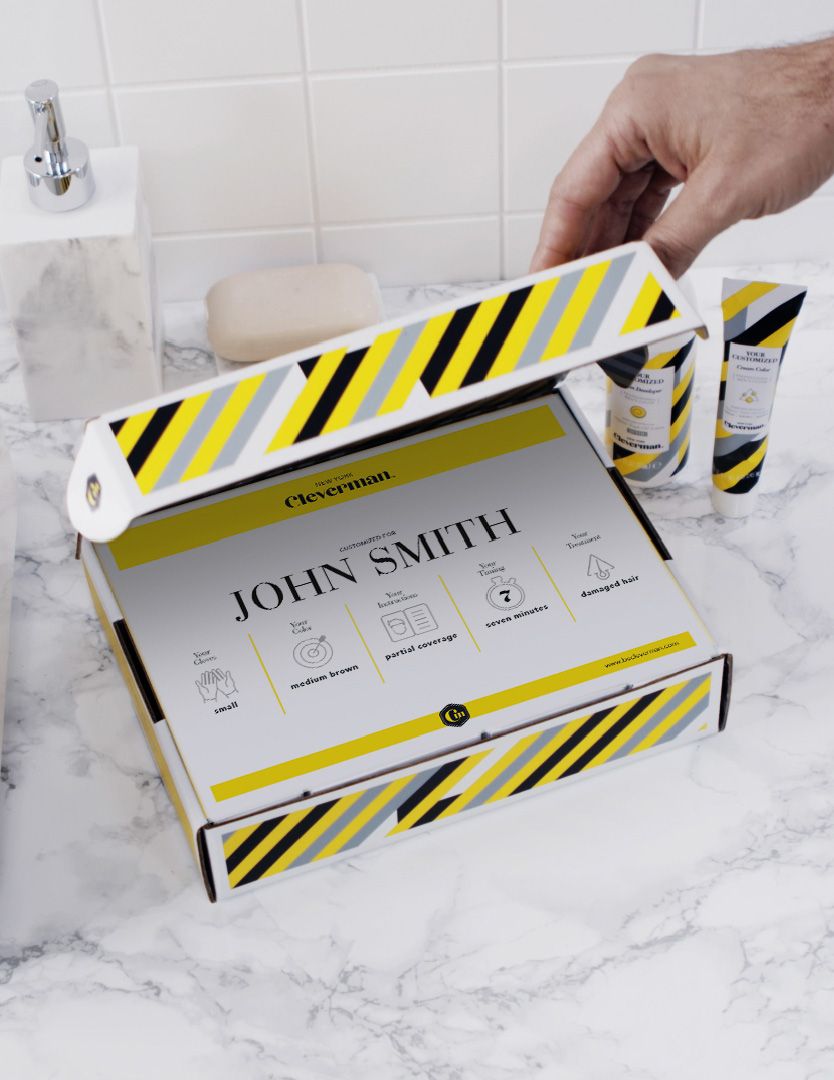 I also envision building a company that is innovative, bringing solutions that are relevant and unique for our consumers. A company that fosters a vibrant and diverse culture where people can develop and grow. A company with great brands that consumers love and are proud to use.
| Company Name: | Cleverman |
| --- | --- |
| Founder: | Carlos Barreto |
Comments