Bodylicious Couture is an American High Fashion Brand with versatile ready-to-wear pieces, designed effortlessly and that embodies bold, edgy, femininity founded and designed Jennifer Love itself. Jennifer set out to create classic garments that instills confidence in women not afraid to show off their curves. Each garment is made by hand with high quality fabric and limitless possibilities.
Was it a lightbulb moment or gradual process of Bodylicious Couture?
Fresh out of college I got an office job, which I was excited because I got to dress up. I would always hear rumbles in the office from women, who talked about how they hated going home to change their clothes, to either because they had a date or drinks after work. Living in Atlanta, GA there was a lot of traffic and majority of the time when you got home you didn't want to leave, traffic was horrible. So it was actually a lightbulb moment. I wanted to solve that problem, so Bodylicious Couture was born.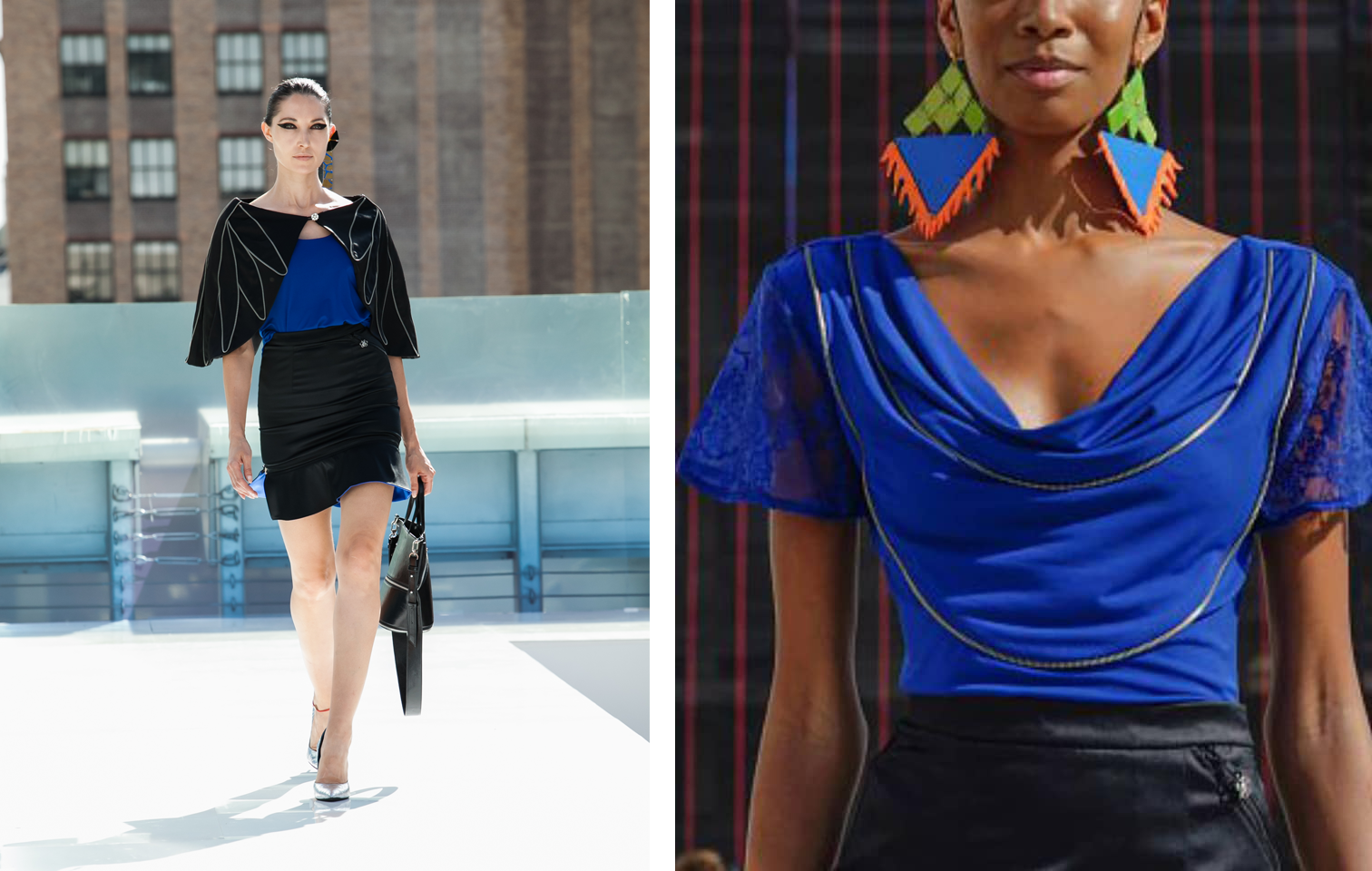 I designed my first piece the Passport Stamp top that was reversible. I got so many compliment on my design. The women I worked with were shocked, to be able to come to work and change their look in seconds, made them feel that they had a sense of freedom. Every one I worked with wanted to know where I bought it and how they could get their hand on it.
How did you get your first three customers?
I was happy to see that this was something that was needed. So I got samples made of 9 pieces collection called Passport to Freedom, because I felt that the versatility of each piece gave women the freedom to go through out their day without having to worry about going home to change. I did a pop up shop. That is where my fist three sales came from. I believe there we made $10,000.
How did you validate the idea?
I had a lunch party with a fashion show, showcasing Bodylicious Couture first collection. Which helped validate when a magazine article about the first collection Passport to Freedom came out calling it an innovated line with standout looks.
Did you have any experience/expertise in the area?
I was taught by my Mother, Lois, who was an interior designer. Learning from her helped me through trial and error. It help me built my confidence in my skills.
Have you raised any money? How much?
I have not tried to raise money, but I used my savings of $25,000 to start. Which makes me the sole owner of the company. Working my 9-5 until Bodylicious Couture started to profiting.
Who is your target demographic?
Our target is women 20-50 who love high fashion, want make statement with their wardrobe, and loves the ability to change their looks in seconds. That why I feel that there will be so much room for growth and major success.
What is the funniest/most strange customer request you ever had?
I have not had a funny or strange request but we are still a young company. I look forward to them with a smile and can't wait to get them.
How did you fund the idea initially?
I funded it on my own. I put all my funds back into my business to keep the business growing.
Any tips for finding first employees?
Follow your gut for one. Someone who wants to work for you will see the business as if it was part of their dream. They will have the passion to see the business grow. They are people that you can trust and they understand your vision.
What motivated you to start your own business?  
I felt that I had a gift and I wanted to share it with the world. Being able to be creative is what motivated me to start my clothing brand. Bodylicious Couture.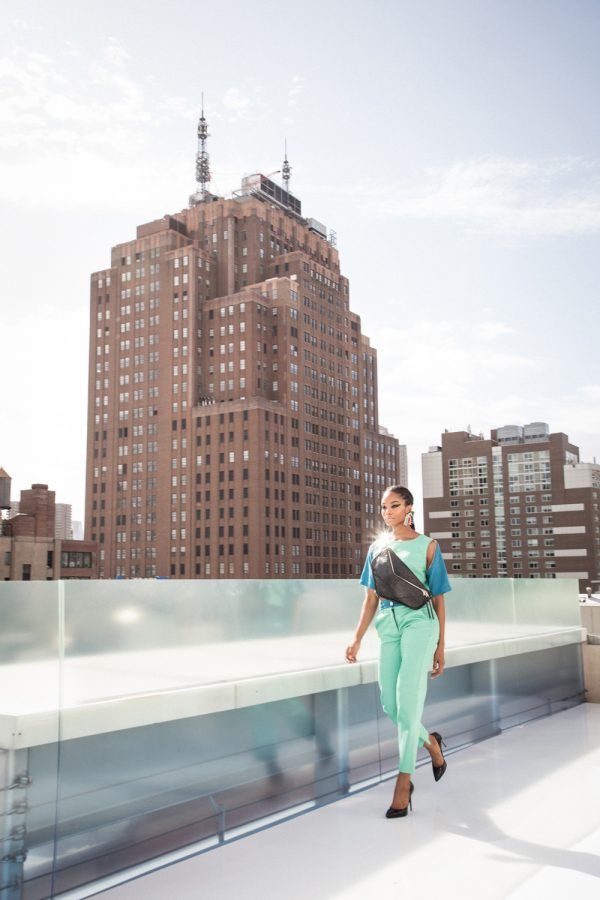 Honestly, I want to design clothes that were fun and made women feel confident in their skin.
What were your family and friends first thoughts on your company?
One thing people that know me, know that when I put my mind to something I don't stop until I get it accomplished. My family and friends were very supportive and proud of me.
What motivates you when things go wrong? What is the end goal?
When things go wrong I take it as a learned experiences. Knowing that my reputation motivates me. I use that as a push to know that I can do better and it is only up from here. My end goal is to make Bodylicious Couture a household name, that will stand the test of time.
Do you have any advice for someone just starting out?
Jump and do it. Let your failures and fear be your drive to do it. Know that at the end you will win. Because as long as you don't give up there is a light of greatness at the end. Think of the history you are making in this world and leave your story to motivate the next person to just Jump and do it.
What has driven the most sales?
I would say Instagram for sure. The algorithm get me a lot of impressions, emails, but mostly it is old school word of mouth.
What is stopping you being 3x the size you are now?
Driving more online sales and cashflow to build a larger team. I am currently adding what is needed to grow wide and deep to be the major brand that we are.
How do you protect yourself from competition?
I do not see any other high fashion clothing brand as competition. None of them aesthetic is like mine.
Our focus is on versatility, giving women different looks with less pieces.
Do you have any trademarks/IP/patents?
Yes, My name and logo are trademarked.
What are the top 3-5 apps your business could not run without?
Monday, Mail chimp, Word Swag, and Canva. They keep me organized and professional.
What are your favorite books?
The Donna Karen Bio, she is one of my favorite designers and I hope to one day collaborate with her.
What are your favorite podcasts?
The Nikki Rich Show & The Business of Fashion Podcast. I plan to start my own soon.
What are the next products you're working on?
I am working on Vol 2 of Rebel Capsule Collection, which will be an addition to the the Rebel Capsule Collection, which debuted at New York Fashion Week SS2020/2021. They are two dresses that will have the versatility for any special occasion.
Are there any releases you can tell us about?
Our new Collection the Rebel Capsule is a 4 piece collection that consist of the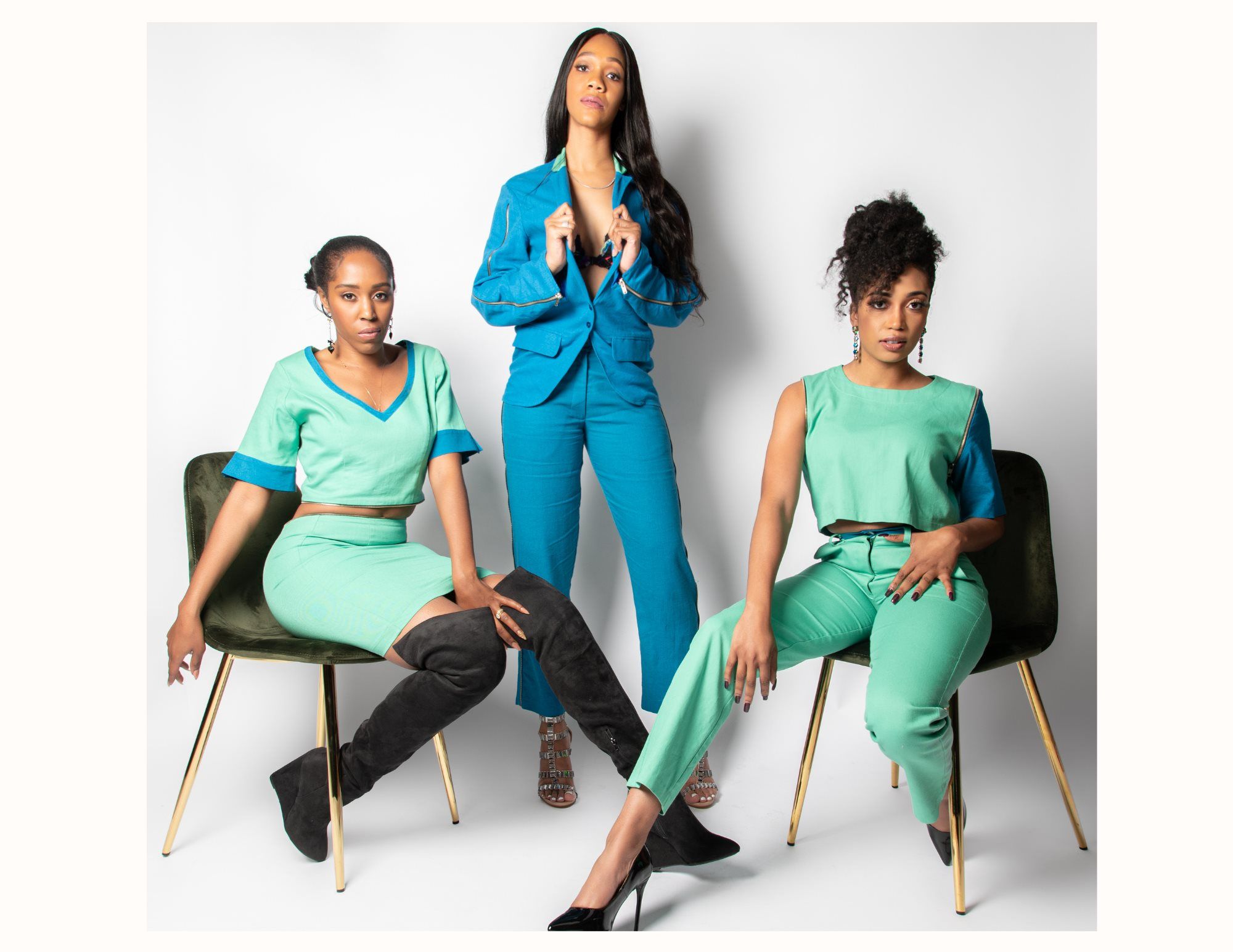 Rebel Tailored Trousers, J Love 3-in-1 dress, The Mystic set, and the Estella Rose Blazer/Cape. We are taking pre-orders now at www.bodyliciouscouture.com.
Where do you see the company in 5 years?
I would love to grow my business to start my own fashion house. Taking Bodylicious Couture to having a flag ship of stores all over the world and available in major high fashion department stores. Also, be able to start a scholarship for future fashion students to take the fashion industry to the new level.
I also see Bodylicious Couture standing in high regard as many amazing high fashion brands that came before. With millions of women feeling good in their skin as they make a statement in Bodylicious Couture.
| Company Name: | Bodylicious Couture |
| --- | --- |
| Founder: | Jennifer Love |
Comments