Crystal is the app that tells you anyone's personality. By knowing someone's personality, you can quickly understand their behavior, motivations, and communication preferences to adapt your own communication style, which can help you improve your sales pitch, write a more persuasive email, build a stronger relationship, and more.
Crystal's Chrome Extension is able to predict personality. It utilizes a new technology called Personality AI, which uses machine learning and artificial intelligence to predict someone's personality. In the same way your brain processes information about someone, like their job or the way they speak, in order to get to know them, Personality AI uses publicly available data about a person to make predictions about their personality. It can do so much more accurately than we can as people.
Crystal's online personality test gives an individual a chance to take a quick personality test. By ranking sets of words based on how they apply to their personality, someone can easily discover their personality type. Once you know your own type, you can share the assessments with your friends or family to discover theirs, as well.
Who is your target demographic?
Our audience is mostly made up of what we call "Professional communicators". These are people who communicate for a living, like salespeople, recruiters, managers, and consultants. Currently, thousands of professionals globally use Crystal to communicate more effectively.
How did you meet your cofounder?
Drew and I were roommates in college. We met at the Northeastern Entrepreneurs Club and were roommates for a few years. We tried a bunch of different business ideas, including co-founding another venture-backed startup before Crystal﹣an event management company called Attend.com. After growing Attend.com for nearly 2 years, we ended up fired from the company by our board, which was definitely a wild experience for a couple of 23 year olds. While we understand technology decently, we clearly had a lot to learn about people, and this was part of the spark for our next company, Crystal. By the way, we share the story of how we ended up fired in painful detail in our book, Predicting Personality.
Was it a gradual decision or lightbulb moment to start the company?
After Attend.com, we were working out of the Harvard Innovation Lab in Boston, exploring lots of ideas. The idea for Crystal definitely clicked early on because it was so impactful and relevant to solving problems that we had felt personally. We understood the struggle that we had with communicating at Attend.com and Crystal seemed like a solution that could benefit anyone.
How was the idea funded initially?
Initially, we worked on it with no money and were doing everything ourselves. Within the first year, Crystal raised a $500K seed round.
As of 2020, we've raised a little over $7 million, with Salesforce Ventures as our lead investor.
Where did you get the first 10 customers?
Some of our initial users came from our personal network in Boston, and a lot of people found us organically and signed up. It took off virally when it first launched because personality can be so intriguing. Some people even labeled it as "creepy" since it appeared so accurate and people didn't fully understand how it works. Needless to say, it got a lot of organic PR.
Our family and friends were very vocal in sharing their opinions. Their responses ranged from"it's weird" to"How is that even possible?" and "What would anyone do with this?".
Do you have any advice for someone just starting out?
Start small and narrow your focus. In the beginning, you don't have to try to be everything for everyone. Your product needs to be really simple. Ideally, you should be able to build it yourself, in a fairly short amount of time. Crystal has evolved a lot since we started, but we were able to build the core ourselves with almost no money. Reducing the barrier to entry can really help you get started.
Any tips for finding the first employees?
Start with your own network﹣people from your previous companies, people you went to school with… look for people you trust. The impact that early employees have during the beginning of a startup's life, is substantial. Getting that right is important, and if you get it wrong, making changes quickly is also important.
Ideally, look for people who have more experience than you. One of the early mistakes I made, before Crystal, was hiring people that had less experience or knowledge than me in different areas, figuring I'd guide them all. It should've been the opposite. I should've been hiring a better engineer, a better salesperson, and a better marketer than me who could have been guiding me along the way. Make sure to put an expert in each seat if you can.
What has driven the most sales?
For us, word-of-mouth has had the most impact on our sales. When someone uses Crystal within a company, they're motivated to see their coworkers' personalities, so they send it throughout their office and it spreads quickly. We currently don't have a dedicated sales team﹣everything is provided through self-service online and we garner interest through recommendation.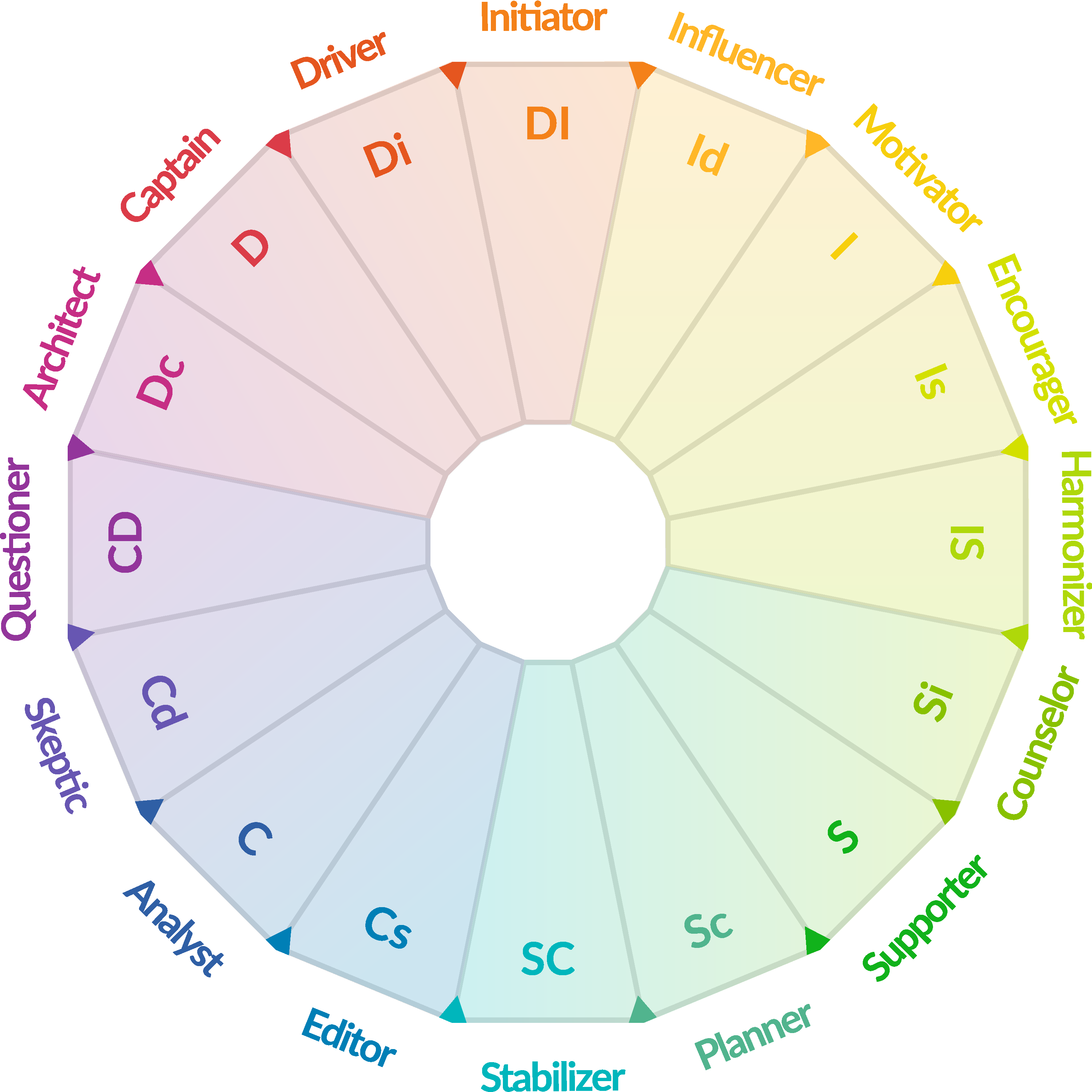 We once had a customer frantically ask us to stop stalking her. Because she had received a personality result that she felt was incredibly accurate, she thought we were using video surveillance to analyze personalities. That was funny for us, since Crystal just uses publicly available text to make a prediction. It did affirm our accuracy, though.
What is the app your business could not run without?
Trello is hands-down one of our most-used apps. It's one of the best tools for helping teams collaborate and track projects, which is why we use it across our organization.
What are your favorite books/podcasts?
For podcasts, I really like How I Built This with Guy Raz. It may seem cliché, but there are a lot of interesting stories and inspiring tips that can be really helpful when you're running your own business.
Of course How to Win Friends and Influence People has been helpful. Our entire idea is centered around communication, so it's only fair to include this book as a source of inspiration.
I also like Shoe Dog from the creator of Nike. It's interesting to hear about other businesses' stories and learn from their experience.
Where do you see the company in 5 years?
One of our bold visions is to make personality assessments and personality insights more ubiquitous across companies. If Crystal can continue to spread the way it does and help people communicate more empathetically, understand each other, and build better personal or professional relationships, that would be a success. We hope that within the next five years, Personality AI is more of a mainstream technology and that people see personality as an important factor in communicating empathetically with others.
What is stopping you from being 3x the size you are now?
Building a product that can grow organically and that customers immediately understand and can purchase scalably is really hard﹣that's a big, audacious goal we have for ourselves. We are constantly tweaking and innovating the product on a daily to weekly basis in order to find Crystal tighter product-market fit.
Because Crystal is so universally applicable, we've always struggled with "Shiny Object" Syndrome﹣there are so many things to do with it that we spent time chasing overly broad goals. Narrowing our focus, getting our business model right, and perfecting the product will help us grow.
Are there any releases you can tell us about?
We're constantly iterating on our Chrome Extension, which allows you to see anyone's personality from LinkedIn. We're making it more accurate and adding additional content to give you more communication insights.
We're also constantly expanding the types of assessments you can take on our platform. Within the last six months, we've added the ability to take an Enneagram test, Myers-Briggs test, and Strengths assessments, which gives you even more ways to learn about yourself and coworkers.
| Company Name: | Crystal |
| --- | --- |
| Founder: | Greg Skloot + Drew D'Agostino |
Comments