Sean Higgins is the Founder and CEO of BetterYou. They went from 0-27 paying customers in one year, including 4 added in the last 2 weeks (in the thick of COVID 19).
BetterYou have closed on $1.4M in venture funding late last year and have been using their outbound sales strategy to grow the business since Day 1.
Was it a gradual decision or lightbulb moment to start BetterYou?
If you've ever found yourself staring at your phone wondering, why am I here again? Then you know that moment of forgetfulness. Was it to call a friend? Check an email? I experienced this moment 20 times in a single day, visiting a work email that no longer worked out of habit. After having this "What am I doing moment" I started researching how we use our time. I knew something was there. It turns out devices have been a top answer for where we spend our time since 2007. Back then 32% of discretionary time in the US was on a device screen. I had a RAZR flip phone in 2007. Since then our time on device has only gone up. As of last year that number was over 90% of discretionary time in the US. But as time on device went up and up our satisfaction with how we use that time has only gone down. Today we spend 3x the amount of time on device on apps that make us feel less productive and less happy.
How did you validate the idea?
I interviewed 50 people using The Mom Test framework. In the beginning we weren't sure if this was an app for individuals, organizations, schools. By asking people what their biggest pain points were, we could see if we were top of mind for any demographics. I'll never forget when we met our 1st organization. They said, "Sean if you made this, we would buy it and deploy it to our people." My reaction was, "But why?". It turns out organizations are deploying health solutions today that require intensive manual entry, with our light approach to helping people manage their time, we had really been working on a way to measure how your time lined up with your goals. We raced to finish the product and test the use case.
Did you have any experience/expertise in the area? Have you raised any money? How much?
I've been growing technology startups since 2012 so I knew people who could help me get up to speed on behavioral design and why we end up spending so much time on our devices. This helped us get connected with RealCo, and build our early team. We've raised 1.4M in seed funding in 2019.
Who is your target demographic?
We work with organizations and schools to help their people make the most of their time.
How did you fund the idea initially?
We raised $300k on a convertible note funded by local tech investors in the Twin Cities Community. We worked hard to stretch our funds. We knew we needed to show early traction with this initial funding.
Where did you meet your co-founder/founding team?
I've known Edwin since we were 5. He has always been creative and interested in building things. This was our first chance to really work together and build a product. He was freelancing and building React Native apps at the time when I came to him with the idea. A prototype later and we were cooking with fire!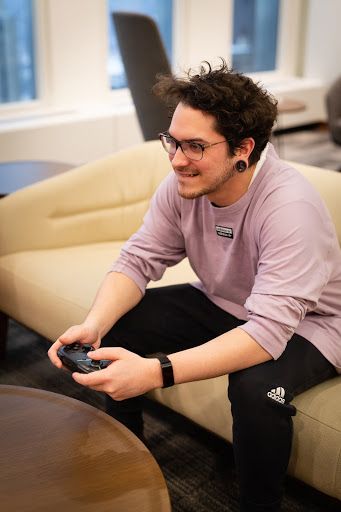 Tommy and I met at Twin Cities Startup Week. We had just signed our first pilot commitment and we had to build the app from scratch in three months. Tommy was one of the fly-in candidates looking to learn more about our ecosystem. His fly-in fact sheet talked about his work in data science (He's a Ph. D from Dartmouth), and his research in social psychology and behavior change. When I met him, he mentioned that he was fluent in Node.js (the language we use for our back end). I knew he was the perfect person to help us build. We connected with Ediwn and the rest is history.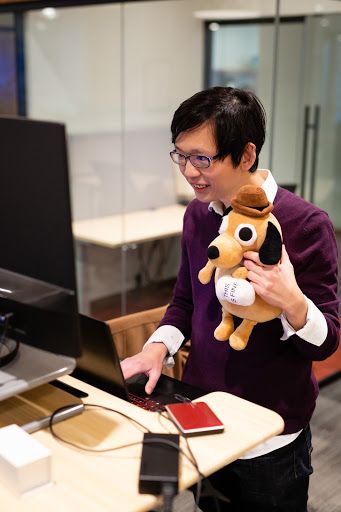 Any tips for finding first employees?
When it comes to finding your first employees you're looking for
1.) People who have the scrappiness to figure things out and
2.) People who can grow as the company grows.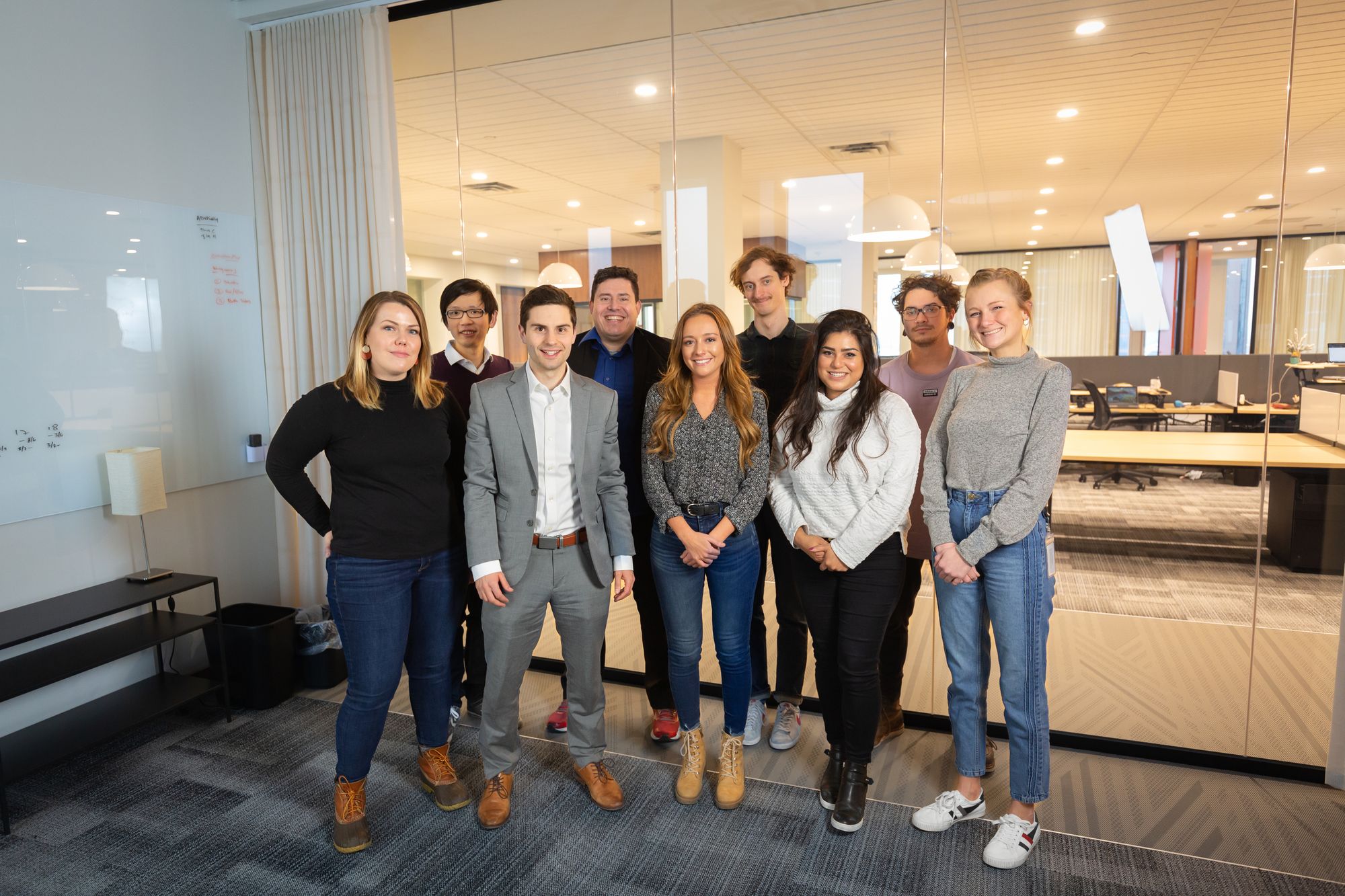 The biggest tip for finding early employees is to cast a wide net. It's easy to feel like you're making a decision for the best candidate when you've only spoken to 5 people. Look in places like LinkedIn, Indeed, Angel.co but also don't be afraid to look at Meetups and events in your community. I have met some phenomenal people by being in "the right place at the right time". You can optimize here by spending time at solid places (good attendance, high quality people events and meetups).
Did you run any companies prior?
Yes, I founded and led ilos Videos (Acq. Paylocity) prior to starting BetterYou.
What motivates you when things go wrong? What is the end goal?
I love thinking through a situation and examining: why did it happen? What are the most important pieces? Oftentimes when faced with a problem there is a creative solution staring you back in the face.
Do you have any advice for someone just starting out?
Talk to your customers as early as possible. It doesn't matter how much sense it makes on the whiteboard. The customer decides what's right and wrong, talk with them.
What has driven the most sales?
Our team has uses outbound prospecting to drive meetings and growth (email, phone, Linkedin) and we've seen a lot of success with hubspot. We book Sales qualified leads using their sequences setup. This process is how we've added 28 customers in the past year.
What are the top 3-5 apps your business could not run without? Why are they essential?
These are the tools that have helped our business find good early traction.
Slack - enables us to communicate easily internally
Zoom - is our preferred way to connect with customers
Hubspot - gives us a great way to stay on top of our pipeline.
What are your favourite books?
What you do is who you are - Ben Horowitz
Thinking Fast and Thinking Slow - Daniel Kahneman
Hooked - Nir Eyal
Meditations - Marcus Aurelius
Creativity Inc - Ed Catmull
Mom Test - Rob Fitzpatrick
Never Split The Difference- Chris Voss
Where do you see the company in 5 years?
Today our time on device is optimized, not for what we want, but for what we'll watch, time on page. We're creating a world where your time on a device isn't optimized by apps or advertisers, it's optimized for the things you care the most about.
| Company Name: | BetterYou |
| --- | --- |
| Founder: | Sean Higgins |
Comments