I am Jana McDaniel a founder who created First Saturday Lime. The first insect repellent made from limestone. Nearly 4 years ago, I built a restaurant, and I needed a preventative insect repellent that I applied once a month per my franchise license.
My father (a farmer) had been known to make an organic insect repellent from a new variety of limestone so I asked my franchise if I could register my own repellent to use in my restaurant. I then built a factory, patented it, registered the co-friendly pesticide and First Saturday Lime was born.
Was it a lightbulb moment or gradual moment to start First Saturday Lime ?
It was a little of both. My father had been in the limestone business for a very long time and knew of its natural qualities as a pest repellent. After he passed, my husband and I continued the family business, but focused solely on our existing product and customers. A couple of years later, in an effort to diversify our source of income, we decided to build a restaurant. In order to meet certain codes, it was required that we use a pest repellent around our restaurant, and the idea of using something poisonous around the food we were serving in our family restaurant troubled us. This was where the lightbulb went off. The electricity had been supplied for a while, but this is when the switch was flipped. This challenge turned into an opportunity to create a natural strong-acting pest repellent that's completely safe to use around humans and animals.
How did you get your first three customers?
Our first three customers were actually farmers' cooperatives, who bought the product wholesale to retail in their locations. I'm not sure if any actual customers ever bought those bags from those locations, but shortly thereafter, with limited online advertising, we were discovered by a group of back-yard chicken farmers looking for an alternative to an existing natural pest solution called diatomaceous earth. We turned out to be a perfect match and now, along with a host of other uses and customers, First Saturday Lime is a favorite with chicken farmers across the country.
How did you validate the idea?
While limestone has long been known to repel pests, there had never been a powerful acting repellent with which humans and animals could safely interact. With research, hardwork and the utilization of EPA specialists and certified labs for rigorous trials and testing, we created First Saturday lime, an all-natural pest repellent that is both strong and safe.
Did you have any experience/expertise in the area? Have you raised any money? How much?
Yes, our family had a bulk limestone business along with farming their own land.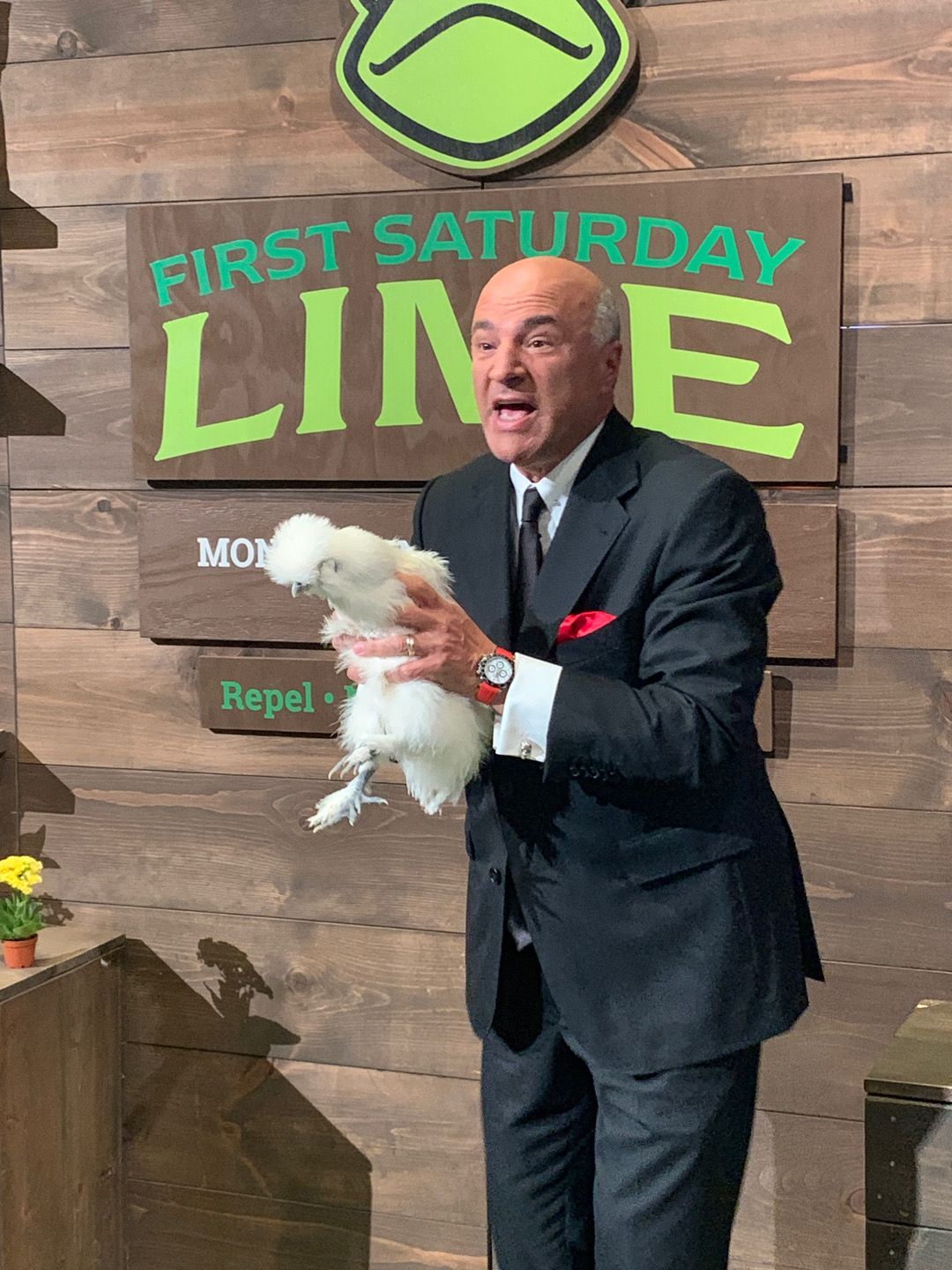 Yes. We went on the ABC program Shark Tank and made a deal for $100,000 with Kevin O'Leary.
What regulatory approvals did you have to go through?
Although we are completely natural and safe, since we are a pest repellent, we do fall under the regulations of the 25b exempt pesticide. This qualification, along with some other regulatory specifics differed from state to state, so we had to adjust our product and packaging accordingly, and individually register the product in every state.
Who is your target demographic?
The simple answer is "American Homeowner". While the product is useful to anyone with an exterior perimeter, lawn, garden-plot, or hanging patio/balcony garden, we've found that no matter the niche, our customers always have one thing in common. They're nurturers. They care about their families, their animals, their properties, and of course, the environment.
What is the funniest/most strange customer request you've had?
We're always getting calls from our customers with testimonials about our product. Most often, the calls are regarding recommended applications. Every once in a while, we get a question from a customer as to whether First Saturday Lime can be used in a more unconventional way. Unfortunately, our product is regulated, and our suggestions are often limited. More often than not, however, such unconventional uses are brought to us in the form of a customer's own tried and true solution. That was the case when a reputable Clydesdale ranch who applies FSL to their horse stalls for conventional purposes reached out to us about the refrigerator in their RV. Apparently, there had been some meat stored and left in the freezer compartment after the RV's power was disconnected. They were about to simply toss out the old unit when someone suggested deodorizing it with First Saturday Lime! Sure enough, lo and behold, the smell went away and the Clydesdale tour bus was back in business!
How did you fund the idea initially?
Our father was as small farmer and rancher, and his unfortunate passing left us with an opportunity and a desire to build upon what he and his father before him had started.
Where did you meet your co-founder/founding team?
I met one of my partners the day she was born. My younger sister, Jessica, was instrumental in getting First Saturday Lime started. I met my second partner at a wedding.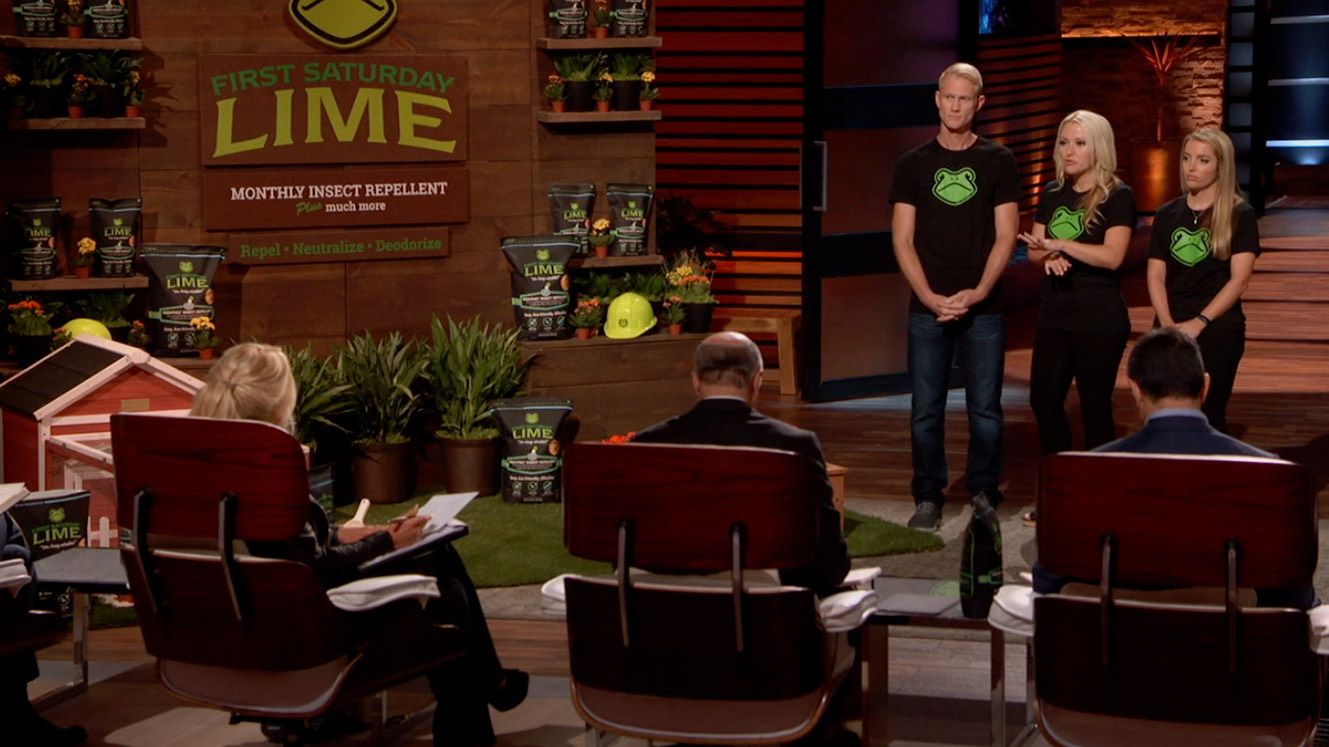 Two years later, we had our own wedding. Eight years and two children later, we started First Saturday Lime. I couldn't do it without my husband.
Any tips for finding first employees?
Find people with passion who aren't afraid to make mistakes. Mistakes will be made in any start up. It's the nature of the business. All you need is a staff of people willing to try-try again.
Did you run any companies prior?
After my father's passing, I was fortunate to take over his small limestone business. With the help of my husband, we grew that business from the time we took it over to the inception of First Saturday Lime. Along the way, we also opened and still operate that family restaurant that had a role in the creation of our all-natural pesticide.
What motivated you to start your own business?
As a farmer and rancher, my father had always been his own boss. My husband's parents have a similar background in both agriculture and small business ownership. We saw how hard they worked, but most importantly, we witnessed firsthand the pride and passion they had for running their own businesses. We wanted that opportunity for ourselves and we wanted that opportunity for our children.
What were your family and friends first thoughts on your company?
We come from small-town America with families of farmers, educators, and tried-and-true brick-and-mortar establishments. Words like "start-up" and "online" aren't terms with which they were particularly familiar or comfortable! Luckily, they raised us right, afforded us the opportunities, and trusted us when we decided to embark on this grand adventure.
What motivates you when things go wrong? What is the end goal?
One of the reasons it's so important to try-try again is because eventually, you learn that things are bound to go wrong, but with the right attitude and effort, you're almost always bound to make them right again. The key to building a sustainable business isn't the success. It's the failure. It's the failure and the willingness to try again. When we're faced with a dilemma, conundrum, or even a disaster, we immediately think back to our past trials and tribulations, see the light at the end of the tunnel, and press onward.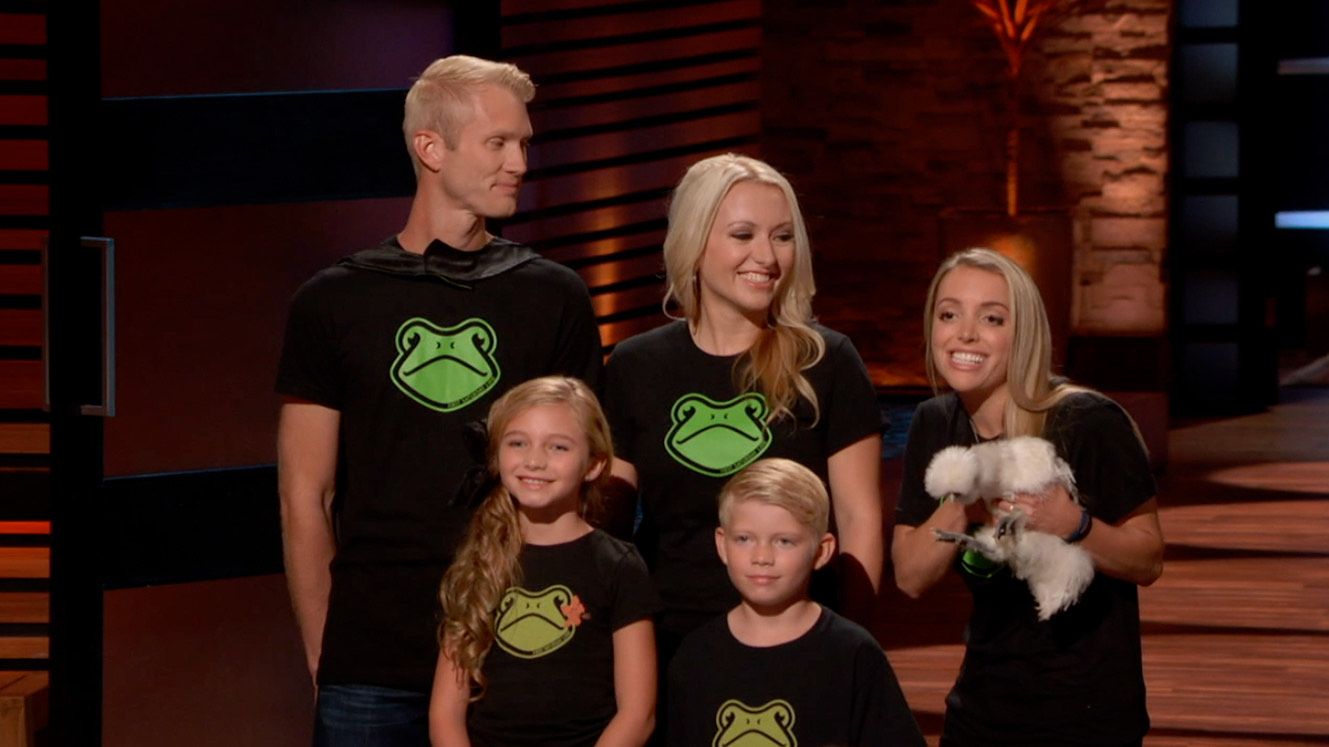 For us, this is an attitude that has to translate to the conservation and preservation of our natural environment, as well. It's easy to look back through history at our past transgressions and the current state of things and want to give up. Change is never easy, but the willingness to try-try again is what we all need to improve our planet. First Saturday Lime makes it easier to do that and that's what motivates us. We work harder so you can work safer, easier.
Do you have any advice for someone just starting out?
Try-try again. It's simple advice that everyone thinks they know and are prepared to abide by, but then… it happens. You get knocked down. Maybe you get up once only to get knocked right back down again. This is where you forget the advice you've been given since grade school. You have to have tenacity, thick skin and a passion for what you're doing to find and sustain success.
What has driven the most sales?
Social media advertising on a next-to-nothing budget has driven our sales until very recently. Both instagram and Facebook have been essential to spreading the word, educating consumers, and building partnerships with customers and vendors alike. First Saturday Lime is more than a product, but a recommended application. For home and garden defense, a barrier of lime around the exterior of your protected space is recommended to be reapplied on a monthly basis. Specifically, the First Saturday of the month. This built-in marketing mechanism provides ample opportunity to flood instagram and Facebook with fun themes, specials, and educational material.
What is stopping you being 3x the size you are now?
Time. We're only three years old and growing fast. While sustainable growth is important in business and fundamental to our success, we see ourselves as part of a global solution to the negative impact poisonous pesticides have had on our planet. This is the ultimate goal, and we're doing everything we can to make that kind of global impact as soon as we possibly can.
How do you protect yourself from competition?
While we formulated the material and patented the method, building a powerful, recognizable brand with unrivaled customer service has been a key component to finding and sustaining success in an otherwise competitive industry.
Do you have any trademarks?
Yes, we have trademarks on our brand and mascot across the world. We also are patent pending on our manufacturing process.
What are the top 3-5 apps your business could not run without? Why are they essential?
ShipStation, Shopify, Quickbooks. I have long held that ShipStation has been the bones behind our great customer service. It merges all of our sales channels so that we fulfill from all marketplaces and get orders out the same day that they are placed. We are new to Shopify, but its ease of use has given our team confidence in providing up to date information and scalability. Quickbooks makes payroll, payments, receivables a breeze. No outsourcing here.
What are your favourite books?
Contagious by Jonah Berger
Accidental Empires by Robert X. Cringely
Zero to One by Peter Thiel
Getting to Yes by Roger Fisher
Cold Hard Truth by Kevin O'Leary
What are your favourite podcasts?
The Joe Rogan Experience
TED Talks Daily
NPR Podcasts
What are the next products you're working on? Are there any releases you can tell us about?
Our innovation team is hard at work. Needless to say, we are excited about the future. Nothing we can disclose at the current time.
Where do you see the company in 5 years?
We hope to expand into Canada and other foreign markets, due to growing international interest, and global necessity.
What is current revenue? If you don't mind sharing
We are up 1500% over last year. Yay!
Would you ever sell?
If an opportunity were to arise we may entertain the idea but are currently not pursuing it.
| Company Name: | First Saturday Lime |
| --- | --- |
| Founder: | Jana McDaniel |
Comments