I went to Costa Rica to see what everyone was talking about as one of the most beautiful countries in the world. I saw a dream I had years ago. To have a home tucked into a mountain. I came a cross a villa that was 1/4 built and the owner walked away due to financial reasons. I took this opportunity to make my dream a reality.
As we took over the design and architecture the idea was to make this a luxury rental business. Along with the structure itself we needed to be different. There is 1,200 villas in Cost Rica so what would be our angle to be successful. We created a business model that we are more than just a villa.
Was it a lightbulb moment or gradual moment to start Dare to Dream?
It started as a dream many years ago. Being an entrepreneur you are pulled in so many directions with so many responsibilities. At night I would force my dreams so I can sleep. The one dream I kept coming back to was a home in a mountain away from everyone so no one can get to me. During our first visit to Costa Rica, my wife Tracey and I toured developments to look for a villa to rent and bring our family down to visit. I saw my dream right in front of me in Playa Hermosa. A villa that was just being built and the owner walked away from it due to cash flow problems. It was there right there in front of me, an opportunity to make my dream become a reality. Today the one time dream is grossing $400,000 annually and the value of the villa has increased to $2 million dollars in 5 years. It was easy to name the villa, Dare to Dream.
How did you validate the idea?
I had to validate the risks and put it to paper. Never have I ventured to invest in a business in a foreign country. I knew little about Costa Rica to make that type of investment. It took a year to research, strategize and plan if this was worth the risks. The plus sides were a year round rental investment opportunity. The mountain lot itself facing the Pacific Ocean is a $15 million plus view in the United States and was a fraction of that here. I had to draw out the immediate goals and the long term goals versus the cost risks.
Along with other personal factors that include that Costa Rica ranks higher in the world than the United States in medical areas. That the cost of living is cheaper to retire here. That the labor rate is much cheaper to hire a full time caretaker when we get older rather than spending $12,000 a month for assisted living in the states.
Did you have any experience/expertise in the area?
I saw a quote that I smile at "An Entrepreneur is someone who jumps off a cliff and builds a plane on the way down" That should explain that question. The dream became a reality as I saw the opportunity to diversify my business portfolio, and create a new revenue stream for the future. I am a believer if you see an opportunity that is worth the risks then all you can do is fail and get back up and try again.
Have you raised any money? How much?
The funding to finish the villa was the largest decision we had to make. We made a deal with the developer to finish the villa and just pay time and material which totaled $400,000.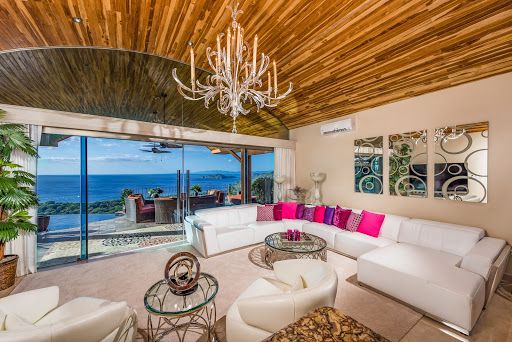 The finishes were shipped from the states as one of the businesses we owned was a commercial construction company so our vendors provided sharp pricing for us on the materials. The biggest problem is that somewhere the word "budget" was lost. When you finish designing the villa and you are a dreamer that equals trouble! The project went over budget by $300,000.
What regulatory approvals did you have to go through?
This was new territory for us and we experienced many costly mistakes. The United States International moving company lied to us about their experience in shipping to Costa Rica. The first container they shipped had the granite, cabinets and other hard finishes. The moving company kept saying the import tax will be listed under household goods and the import tax will be $7,000. After the container sat in customs for 60 days and delayed the construction the tax was $37,000! One of many over budgeted items that we experienced. The last container sat in customs 87 days, so Costa Rica customs was an experience to learn about while building.
You had to learn about how to set up a corporation, banking along with accounting in a foreign country too.
Who is your target demographic?
Dare to Dream is designed to be a diversified destination, by hosting families, couples, executive retreats, wellness retreats, even a wedding was performed at the villa along with the reception.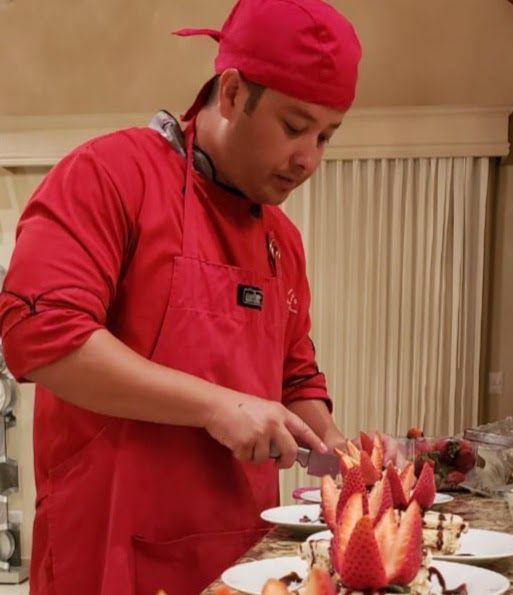 The villa has the capability to be all inclusive as we have a chef, private driver, concierge, butler, and housekeeper on staff. These all inclusive packages offer overnight stays in the rainforest, white tablecloth private dinner on the beach, to a full day on a yacht. The packages can add bartender and butler services as well. The other options are just the villa and add your services and experiences that fit your budget. We offer a variety so the demographics are wide for us.
How did you get your first three customers?
We needed to find strategic partners first that would not bring three guests but several ongoing guests. Many in business are always spending time looking for one end user. A good networker will spend that time finding several strategic partners (those going after the same end user as you are) and build the business that way. We partnered up with luxury villa companies around the world to promote the villa. That is what started to build the success of the business while the villa averaged 32 weeks a year renting.
What is the funniest/most strange customer request you've had?
We always strive to provide the best and be different. It is a big thing for us that the guests get a good night's sleep. Too many times in the past we would go places and the beds would be uncomfortable thus making an unpleasant stay. So we purchased pillow top mattresses for all the beds. But it did not stop there. Tracey added a foam egg crate and a down comforter then the fitted sheet on top of the mattresses.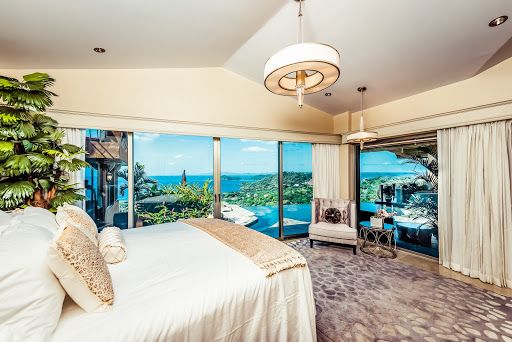 So now the beds were like sleeping on a cloud! Thinking we were providing a great experience, but a guest asked for a ladder as they were too short and could not climb on the bed as it had so many layers now!
How did you fund the idea initially?
It was a very tough decision. The funding to pay for the time and material to finish the construction of the villa was from the personal savings that we had. It was all in with this, so the pressure was on me to make this successful. That is what you do when you want to make a dream a reality. So many can have a dream or design a concept. Few take the next step to make it a reality due to the risks. That is where you fail and get back up and keep moving forward. Sure there were alot of failures along the way and things you learned that you would have done differently. But in the end you have to have skin in the game to really push and not give up.
Where did you meet your founding team, and any tips you would like to share?
You set the expectations of what the vision is of the business and do not deviate from it. You will find the people that fit that vision. You push that solving the guests' problems are the priority and that excuses are not acceptable. At the same time you have to be humble and treat others as you would want to be treated no matter if you are the owner or the staff.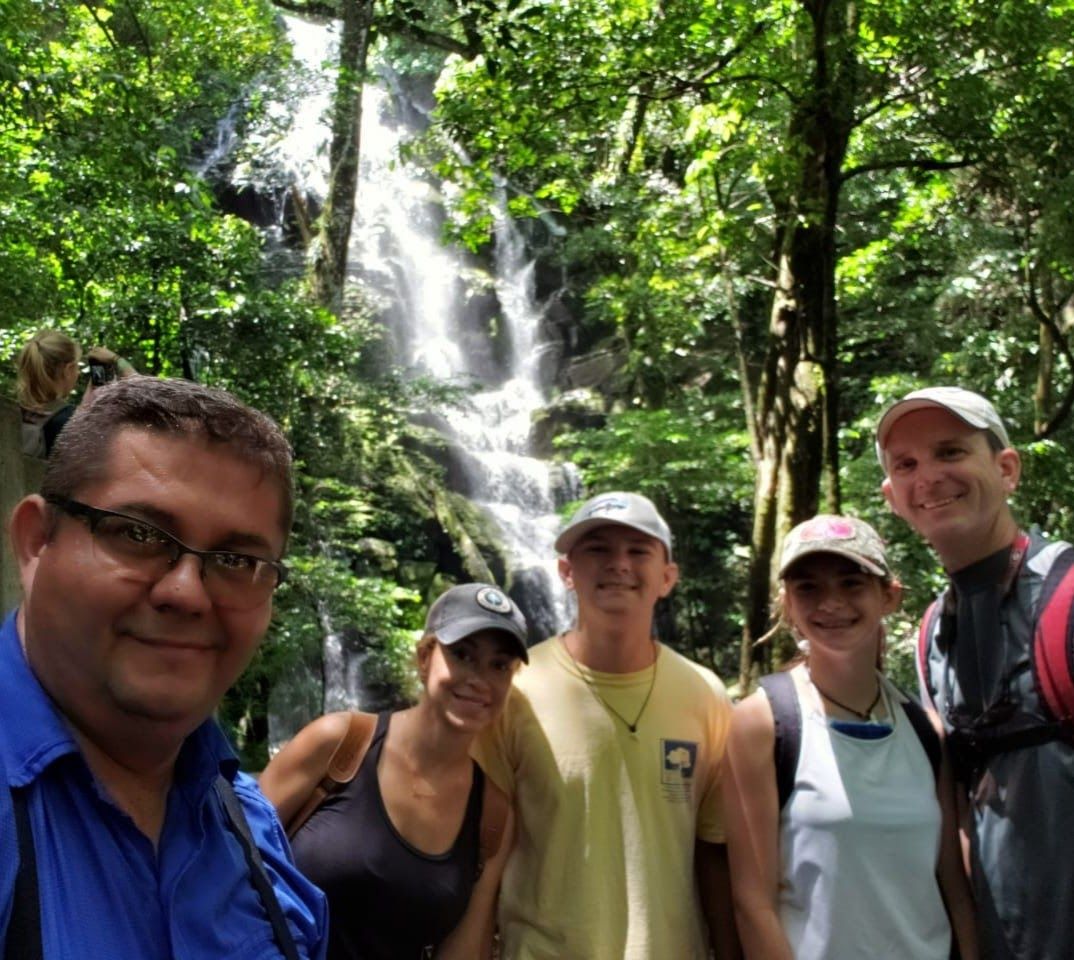 We are very fortunate to find a "gem" in the jungles of Costa Rica. Rusby our manager is the private driver, and concierge for all our guests.
Did you run any companies prior?
I own several other businesses. I have a commercial cleaning and construction company based in Washington DC from 1989 to present. Those businesses had a client list that included: The Washington Redskins and Boeing. We recently have added deep cleaning for COVID-19 to the cleaning business. A networking organization called CORE Networking which is based in Florida where I currently live. Since COVID-19, I have had to change my executive round table business to being virtual. So ceasing the opportunity, I have now made it worldwide to include executives all over the world. The last meeting had executives from 10 different countries and 12 states in the US. This business is exciting as the goal is to establish relationships with like minded CEOs by building trust and discussing world business related challenges. From that trust and respect comes for business opportunities. Now that this is global, I have received many opportunities through these connections for the villa that have the potential of generating six figures in revenue.
I am also an author of a book; 10 Lessons Learned...How to Build a Successful Business. A chapter author of ; The Book of Amazing People Around the World
What motivated you to start your own business?
Every entrepreneur has Attention Deficit Disorder. With me add the Hyper for ADHD. I could never conform to a regular job. My family was all from a retail background. That was like putting me a box and I was always trying to make it a circle. I was just fascinated with people that created a business. But back in the 80's you had to go to the library and find the few books written on entrepreneurship. So I had to visualize my goals to start my own business. I always believed that if there is an opportunity to do something then you need to at least look at it and figure out if it will work. Not to be scared of it because you will fail. That you deal with it when it happens.
What were your family and friends first thoughts on your company?
Friends and family down played the first business because it was cleaning condominiums of several Senators and Congressman on Pennsylvania Avenue in Washington D.C. Nothing glamorous than that, a blue collar business cleaning. Tracey and I would park our big old Lincoln Town Car next to the FBI Building and walk a block to Market Square Condominiums dragging a vacuum and carrying a bucket with our supplies. People would stop and stare at us but we didn't care because we had a business that we can call our own.
What motivates you when things go wrong? What is the end goal?
You have to always look in the mirror and ask yourself what did you do wrong and let's not repeat it. Pointing fingers and blaming others doesn't allow you to learn from your own mistakes. The goal is to be accountable and take each failure as a learning tool.
Do you have any advice for someone just starting out?
Learn how to run a business. It is easy to start a concept. It is entirely different to know how to run a business. Once you are up and running try to discipline yourself to work on your business than in your business.
What has driven the most sales?
There are so many platforms to market the business. You have to study and learn where your end users are playing. Then focus the campaign on those target areas. The villa is a visual sell, so we concentrated on social media with Facebook and Instagram
What is stopping you being 3x the size you are now?
We are halfway there already! We have developed partnerships with luxury event companies, private jets companies around the world to promote the luxury all inclusive packages . We have even teamed up with Ms Costa Rica Intercontinental 2004, Jacquline Aubourg who lived in Italy for 14 years to market the business to the European market.
How do you protect yourself from competition?
Never be satisfied with your current situation. Always listen and look at ways to improve or add to what you have.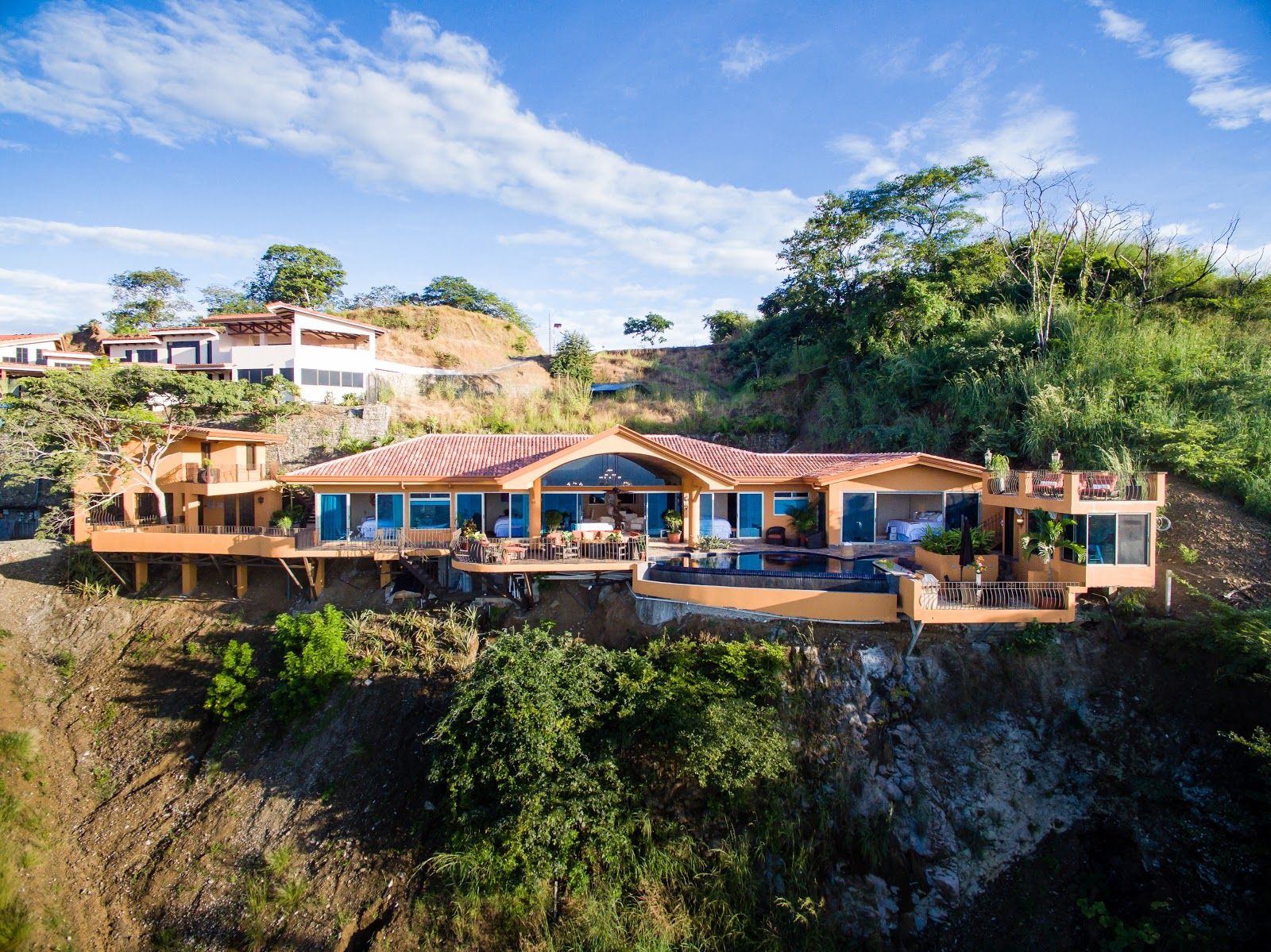 The biggest drive that I push for is being different from the competition. There are over 1,200 rental villas in Costa Rica. Few have accomplished the marketing differentiators that Dare to Dream has achieved. To open the villa was on HGTV's House Hunters International in 2016. To-date the episode has aired to over 10 million viewers worldwide. The villa was featured in an article in Jetset Magazine in the spring of 2016. In December 2018, Dare to Dream was honored to be featured in Upscale Living Magazine as one of the top 10 villas in the world to visit over the holidays! In March of 2020 the villa was mentioned in the USA TODAY with how we were handling guests after COVID-19. All this marketing press makes us stand out.
Where do you see the company in 5 years?
I think in 5 years I hope to just be living in the dream while dreaming about the next one!
| Company Name: | Dare to Dream |
| --- | --- |
| Founder: | Tim Kerin |
Comments