Rob Giuliani and Abby Taylor are two surfers who co-founded Playa Bowls, an original superfruit bowl franchise in New Jersey. It started as a pop-up stand on the sidewalk in front of a Pizza Shop. The concept of Playa Bowls was a vision of both founders while they are on surf trips Panama, Costa Rica, Nicaragua, Puerto Rico, California & Hawaii.
After setting up their first location under a single umbrella stand on the sidewalk, people got curios and stood in line to know the benefits of Playa Bowls. Since then they took their business to higher level. Playa Bowls has rapidly grown its franchise into 93+ locations from a single pop-up stand.
Was it a lightbulb moment or gradual moment to start Playa Bowls?
It was a mix of both, if I'm honest. Like everything I do in life, I moved quickly once we had the idea. I brought it up to my co-founder a few times months before we actually started our little cart on the side of the road, and then one day I woke up and just made it happen.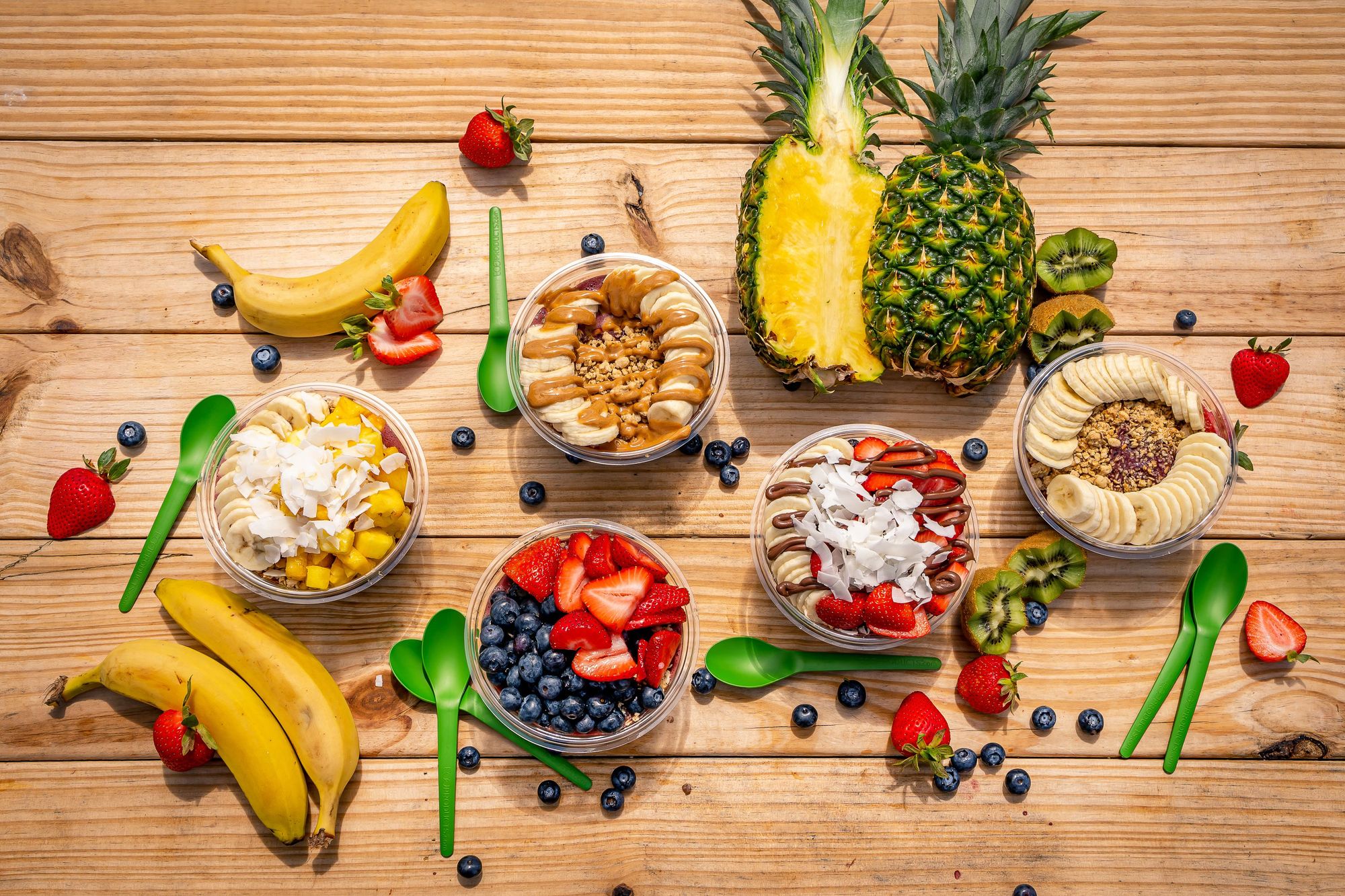 Playa Bowls was born from a love of Acai. My partner and I have surfed all over the world, and in each of our favorite surf spots including Nicaragua, Puerto RIco, Panama, Hawaii, Costa Rica, each spot had their own version of an acai bowl. The surfers used them to power them through the day. An easy, light and healthy alternative to the snack shack food we have at the Jersey Shore that sits heavy in your stomach while you surf. We loved the flavor, and when we got home, we couldn't stop talking about them, so we figured out a way to share them with our friends.
How did you get your first three customers?
We set up a little cart on the side of the road in Belmar, NJ to sell bowls, but gave a bunch out for free so that people could try them. I was so excited about the idea that I think I must have handed out free bowls to the first 30 customers. Then I realized that I was losing money the first day in business!
How did you validate the idea?
The idea was validated shortly after we opened and we had a line of 20 people waiting for bowls. When people started asking for "Playa Bowls" at other smoothie and bowl shops instead of asking for an acai bowl, I realized that we had created something really strong.
Did you have any experience/expertise in the area?
I had no formal experience in the restaurant industry. However, I've always had an entrepreneurial spirit, whether it was selling sunglasses in high school or t-shirts in college. I was always coming up with ideas. For Playa, we learned as we went, and eventually when it came time to open our brick and mortar locations, hired people who had the restaurant-specific knowledge we didn't have.
Have you raised any money? How much?
I'm proud to say we have not taken a single dollar, no debt to date, and have no loans, aside from the forgivable PPP loans our franchisees took due to COVID.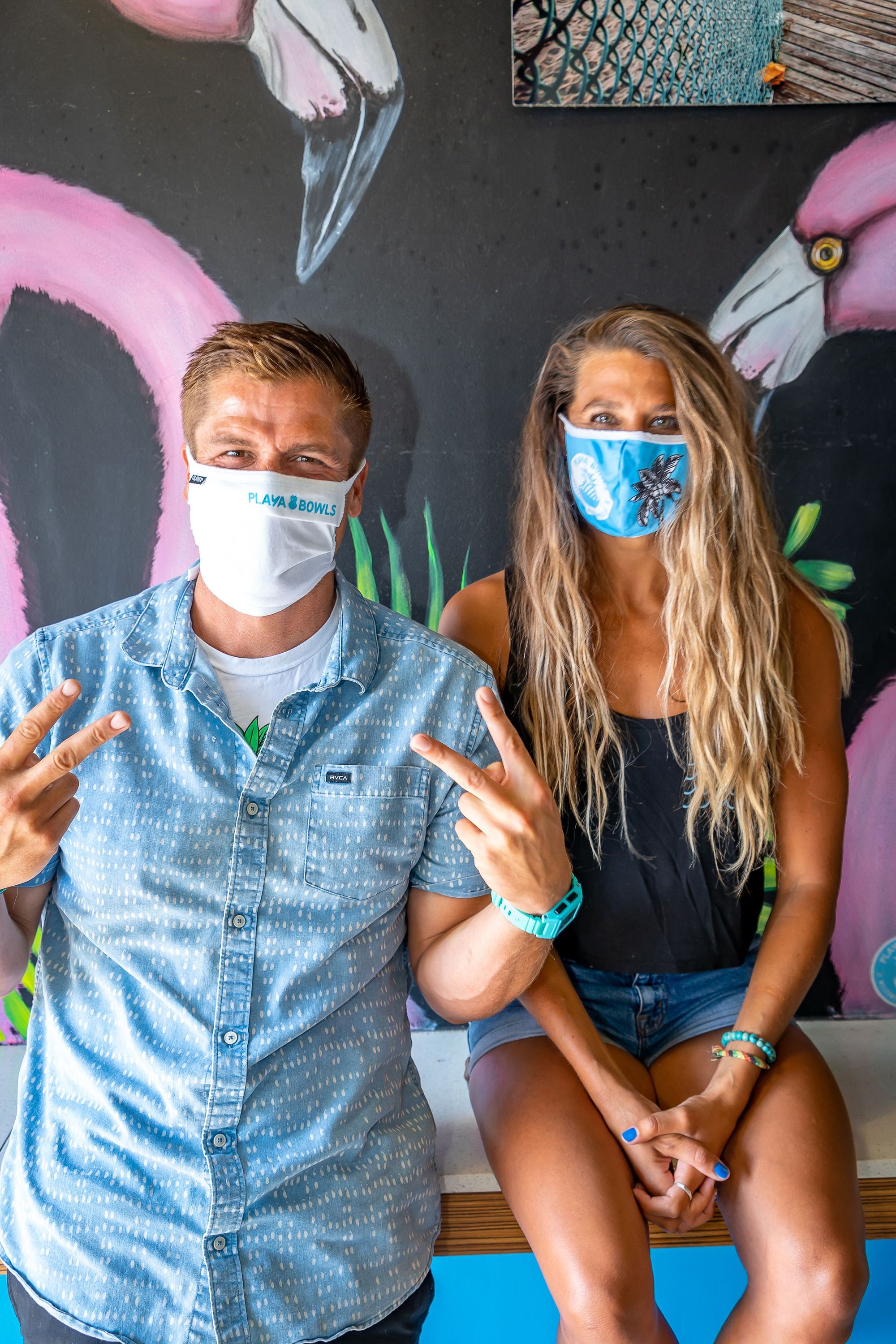 The company is built on a franchise model. Overall, we have 95 locations in the US and Puerto Rico at the moment, and those are a mix of company stores, and franchise stores.
What regulatory approvals did you have to go through?
Yes. Each store we open needs to pass fire, health, electric inspections. We also need each location to be ServSaf certified as well, for food handling.
Who is your target demographic?
When we first started, our target market was without a doubt millennials. The bright colors and unique flavors of our bowls appealed to the instagram generation. We found them eager to try new and unfamiliar things. Now, while they are definitely still a focus for us, we realized that our brand speaks to a wide variety of demographics. We've diversified to include college students as well as families. Kids love the sweet bowls, and parents love that they're able to give their kids a healthier alternative to that ice cream cone.
What is the funniest/most strange customer request you've had?
We've gotten so many strange and funny customer requests, but the one that sticks out the most is a customer who asked us to bury an engagement ring in one of our bowls as part of his proposal. His future wife had to dig her ring out of a bowl of frozen purple acai! Not sure if she said yes, but she definitely ate the bowl!
How did you fund the idea initially?
It was really grassroots. I used the remaining balance of my credit card which was $6,000 out of a $12,000 limit to buy a small used refrigerator, a piece of glass, 2 blenders, extension cords, a Kohls umbrella ( went through about 10 of them the first summer due to the wind so that was about $1,000 worth of umbrellas) and a patio bar from Kmart. The rest of the money was spent on the initial order of our acai.
Where did you meet your co-founder/founding team?
My co-founder Abby and I met surfing on 16th avenue in Belmar, NJ. We used to date. I tried a corny pickup line in the water and didn't get very far with it, then I saw her bartending at a local bar.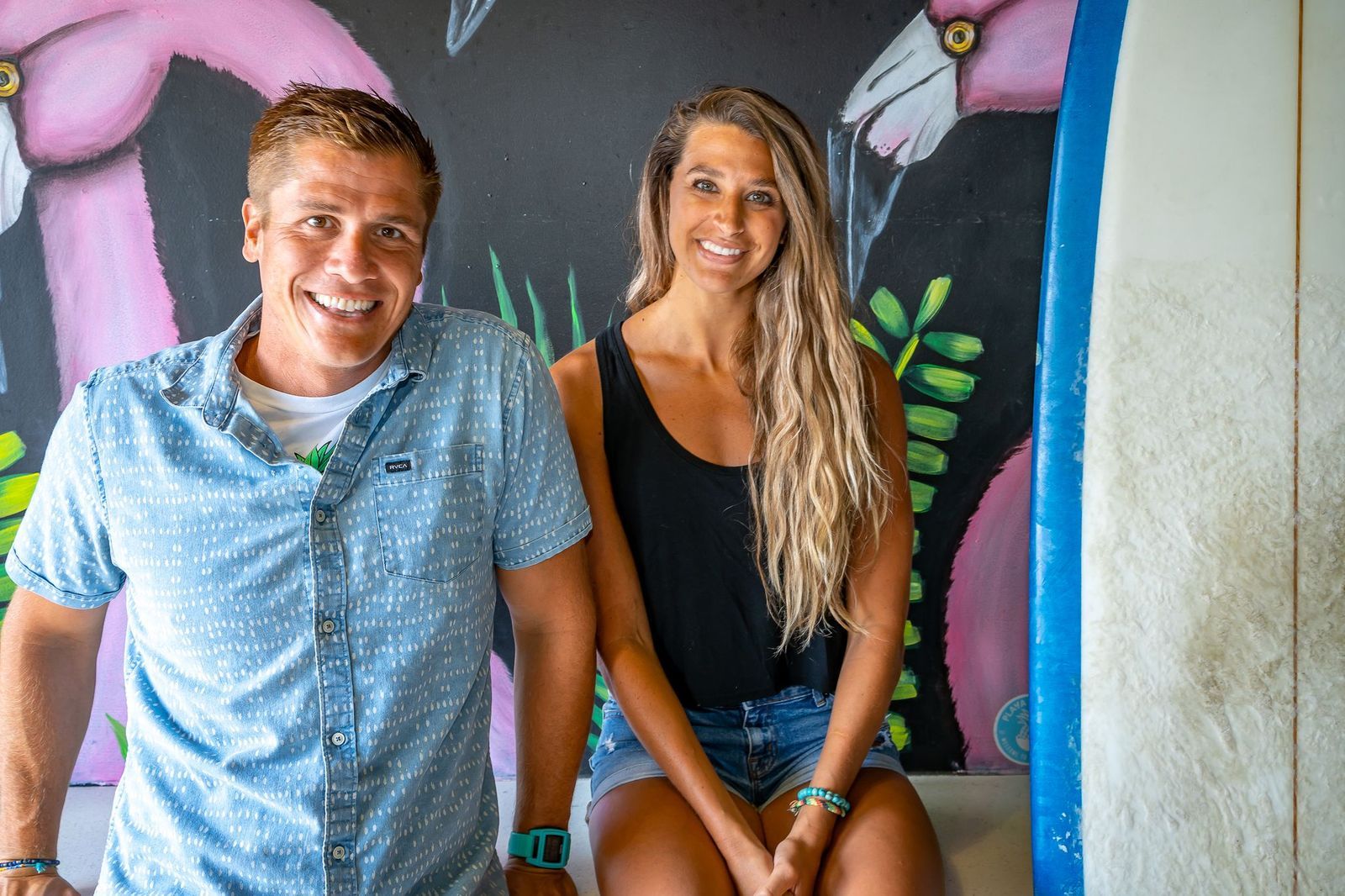 We started dating shortly after that. While we're no longer together, we've succeeded in building this brand together and remaining friends.
Any tips for finding first employees?
Use your gut feeling about people and choose wisely. Find people that have a lot of energy and passion, and really understand and believe in your brand. Our first employee is still with the company, and it's been awesome to watch her grow with us these past six years.
Did you run any companies prior?
No, Playa Bowls is the first one I can call my own. As I mentioned earlier, I tried to be entrepreneurial all along. When I was fresh out of college, my best friend and I bought two virtual roller coasters from his dad's company and placed them on the seaside heights boardwalk. Little did we know there was going to be an economic collapse in 2008 and people weren't going to pay 20 dollars to sit in a small hot capsule on the boardwalk.
What motivated you to start your own business?
In the beginning, it was more of a hobby and something fun for Abby and I to do together. As we kept going, we saw the potential for it becoming a lot bigger and started taking it more seriously.
What were your family and friends first thoughts on your company?
I actually asked a handful of my friends to get involved or invest in our little cart. They all laughed, and made fun of it calling it a glorified lemonade stand. Now that the company is valued at more than $70 million dollars, let's just say poker games with these guys are fun.
What motivates you when things go wrong? What is the end goal?
I'm motivated by the idea of failing and letting my friends, family, and employees down. It's always a great feeling when you continually hit new milestones.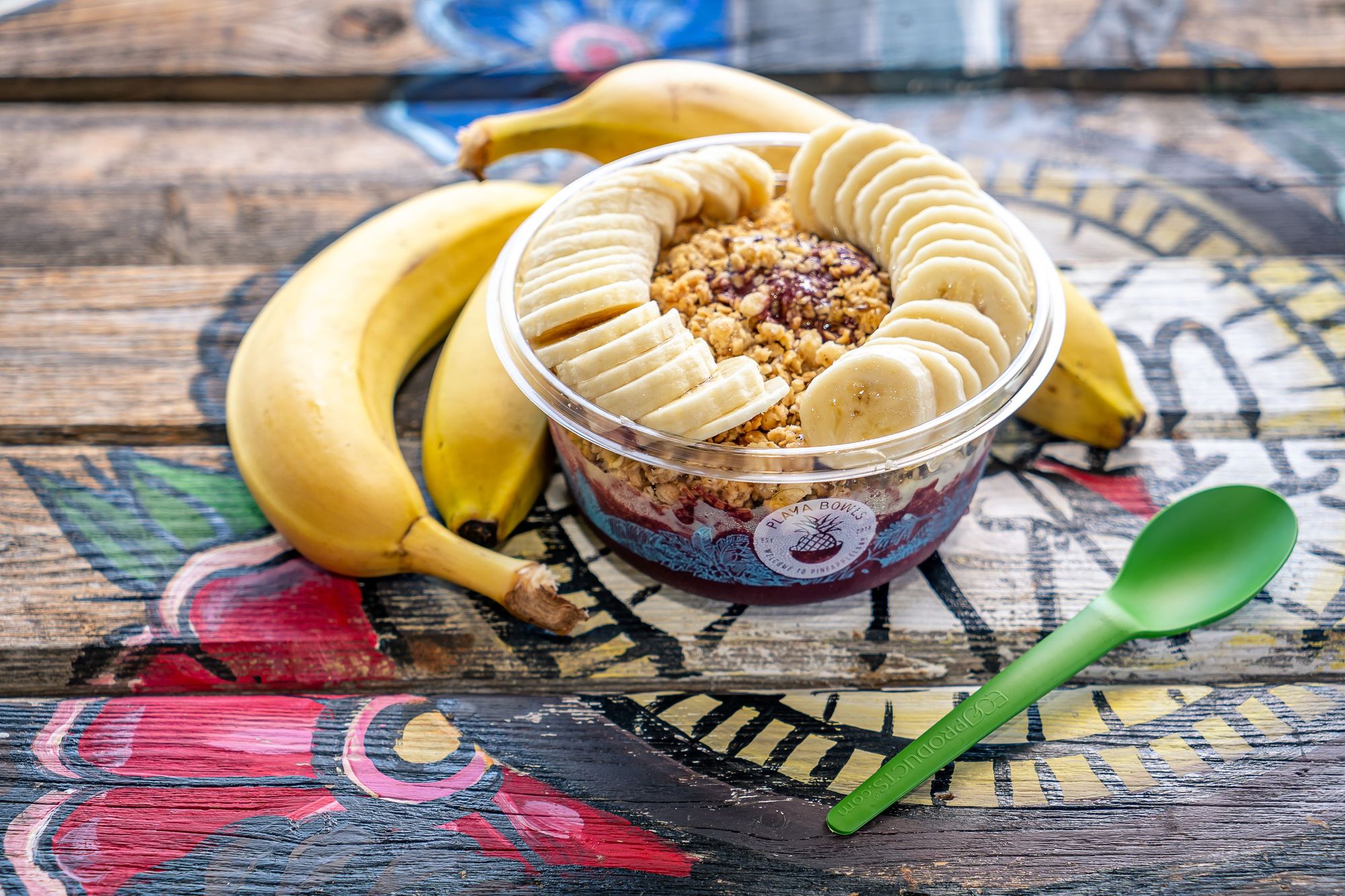 The end goal is to continue to turn Playa Bowls into a global brand, and to be able to bring the flavors of acai and Pitaya to people all around the world.
Do you have any advice for someone just starting out?
Yea, have thick skin, very thick skin!!! I was once told by one of my good friends and mentors that you have to alway look ahead. Don't look to the right, left or backwards like race horses when they exit the gate with their blinders on. They look ahead and charge.
What has driven the most sales?
In the beginning, Instagram certainly propelled our popularity and helped us to gain recognition of our brand. We have such a distinct brand identity, which is easily recognizable across all of our platforms. We still use Instagram as a marketing tool, and often work with influencers when we enter new markets, and we've seen those types of partnerships result in direct foot traffic. My goal is to get the Playa Bowls name everywhere.
What is stopping you being 3x the size you are now?
Absolutely nothing. We are not out of the pandemic, but we have grown during it, and numbers have increased.
How do you protect yourself from competition?
By not dwelling on what they are doing like I did in the beginning, and just making sure that everything we do is of the highest quality including our products and customer service.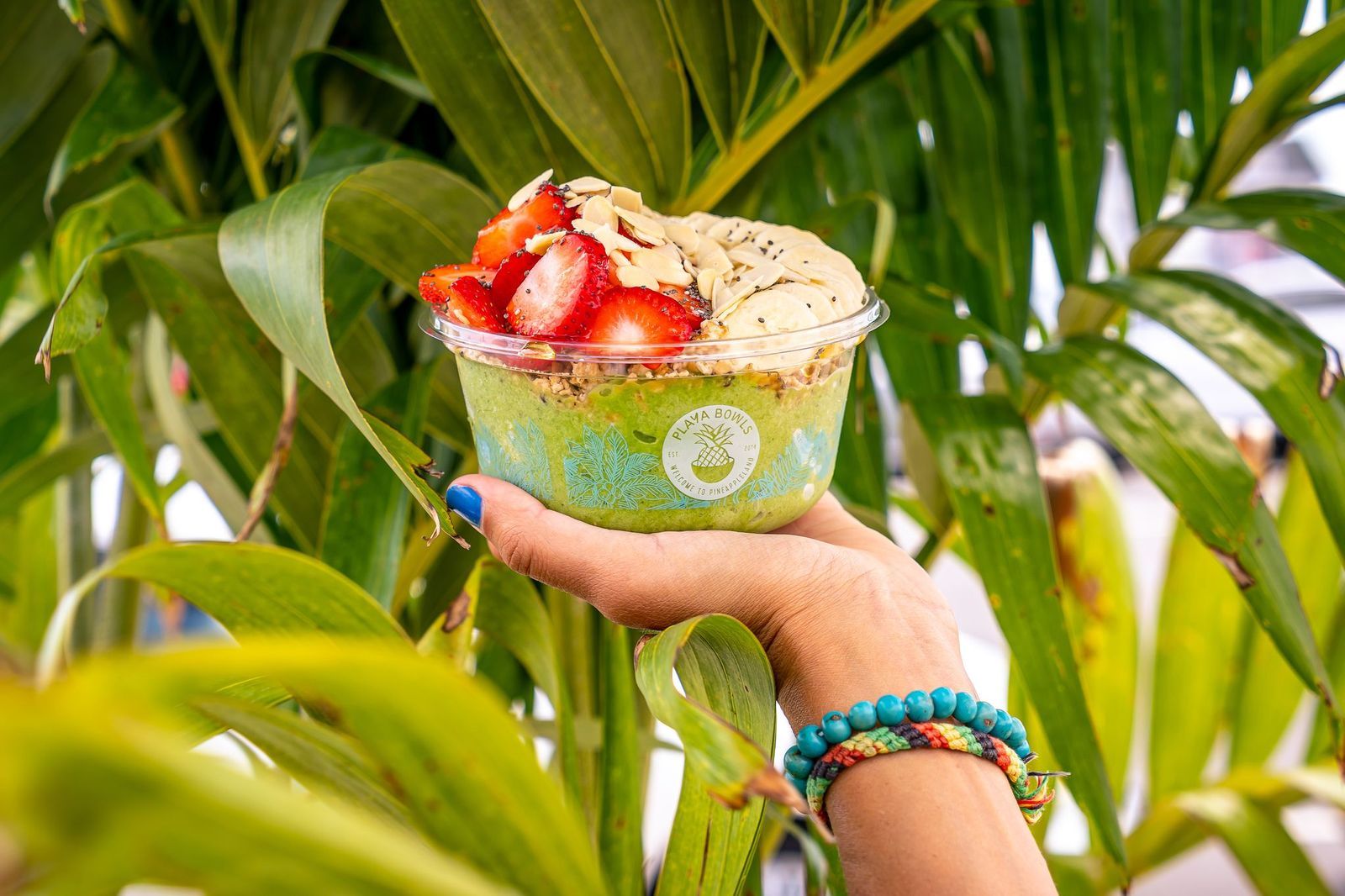 The most important thing is staying true to who we are. Surfers from the East Coast who truly know how to enjoy life and love acai bowls.
Do you have any trademarks/IP/patents?
Yes , our name, product names, and many of our slogans are trademarked.
What are the top 3-5 apps your business could not run without? Why are they essential?
I truly believe our company could run just fine without any apps, but those that have helped us become more efficient include Dolce, Tap Mango, and Chatmeter.
Dolce is our scheduling tool it's great because it shows labor by the hour and so many more analytics.
Tap mango is our loyalty program. We are able to reach so many more customers with this tool and giving them first dips into store initiatives.
Chatmeter is our review responding tool which helps us respond to all of our customers from one place. It helps with our SEO ranking a ton because the more you respond to customers the higher you rank on search engine platforms and this tool makes it easy for us to respond.
What are your favourite books and podcasts?
Marley and Me! Just kidding! I don't read business books. Restaurateur Danny Meyer of Shake Shack, who is one of my idols in the restaurant industry is someone whose podcast appearances I follow closely. I don't have favorites, but I do keep tabs on what he's up to because I find the way he continues to his company, and his career trajectory inspiring.
That being said, disconnecting is equally as important for me. When work is over for the day, I put the phone down, surf, snowboard, or mountain bike and spend time with my dogs. It gives me time to clear my head and take stock of the day.
What are the next products you're working on?
Right now, we're working on developing hydroponic salads for our grab and goes, our own cold pressed juices, further perfecting our acai, and developing new granolas to offer as options.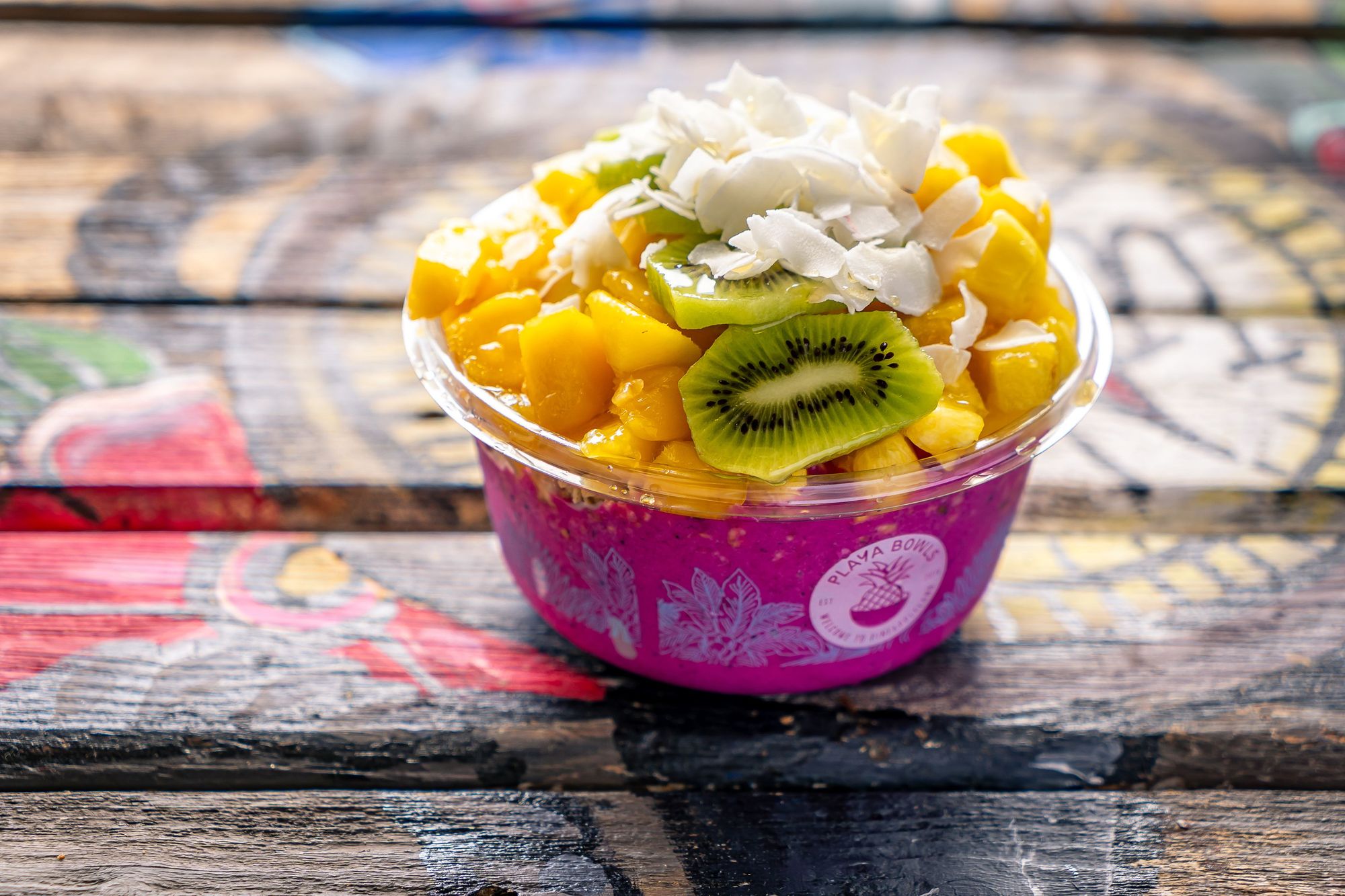 We're also putting more emphasis on our catering program this year. We have three great mobile units, and with COVID precautions still in place, we imagine they'll be increasingly popular for outdoor socially-distanced events.
Where do you see the company in 5 years?
I'm confident that we will have over 1,000 stores, spanning from the East to West coast. We are set to open our 100th store in the next few weeks, and are only planning to continue to grow.
What is current revenue? If you don't mind sharing..
Playa Bowls was recently named #6 on Restaurant Business Magazine's "Future 50" list, of the fastest growing restaurant franchises. In 2019, our sales were around $39 Million.
Would you ever sell?
I would only sell if it were to the right buyer. The person would have to love my brand more than I do, and that would be hard to find.
| Company Name: | Playa Bowls |
| --- | --- |
| Founder: | Rob Giuliani |
Comments