Christina Malle, G.G. is a former Human Rights Lawyer turned classically trained goldsmith and jeweler and the founder of Christina Malle Jewelry, a collection of hand-fabricate timeless and elegant jewelries which uses finest responsibly sourced materials.
Christina is committed to using Fairmined or recycled, certified conflict-free gold and sources gemstones from known vendors.
Was it a lightbulb moment or gradual moment to start Christina Malle Jewelry?
Gradual! Switching from a career as a human rights lawyer to a goldsmith and jeweler was a bit circuitous. It took me a while to take the risk and jettison one career for another. Now the world of jewelry and human rights are coming together; this is a surprising turn of events, but also a very positive one. It is heartening to see, and I am proud to help lead this movement. Ethical Metalsmiths is one group spearheading this work, and I am honored to serve on their board.
How did you get your first three customers?
My very first customer – the late, great Glenn Markman – also brought me the second and third customers. He was the first person who suggested I make a business out of selling my handmade and customizable 18 karat gold jewelry, as opposed to keeping it as a side venture while I practiced law. Glenn was one of those very rare and exceptional people who are visionary and who actually get results, too. He saw people's potential, made them feel good about it, and helped them achieve it. Tragically, he passed away far too young, which was devastating for his family and unfair for everyone. If there were more Glenn Markmans in the world, the world would be a much better place.
How did you validate the idea?
Validating the Idea Wearing a new piece and hearing the feedback is a great way to gauge customer interest. If no one compliments a new piece, I may alter a design or change the gemstone color. After a year or so of selling by word of mouth, I packed up my samples and pitched to a jewelry store. This was a humbling and extraordinarily helpful exercise. Introducing a product to market? Shove any ego aside, and listen!
Did you have any experience/expertise in the area?
Since I wanted to avoid looking like a dilettante and feeling like an imposter, I needed credentials. While I was still working as an attorney, I took a jewelry-making class at my local Y. I literally saw a sign outside the 92nd Street Y (the 92Y) in New York City that said "Goldsmithing for Absolute Beginners," and it stopped me in my tracks. Even a novice could try goldsmithing? I had no idea such a thing could even be possible!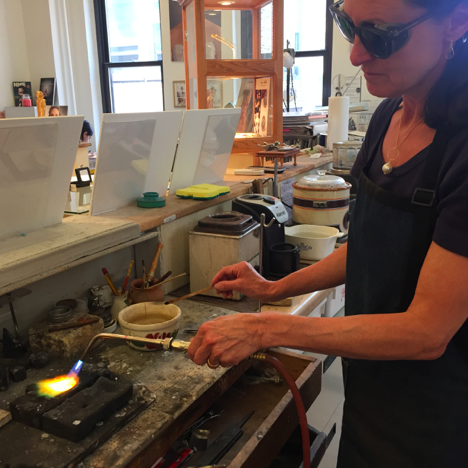 I enrolled, met the master goldsmith and teacher Donna Distefano, and my life took a new trajectory! Donna was -- and remains -- an exceptional teacher, role model and friend. I continued taking classes, became an apprentice (yep, apprenticeships still exist!) and then enrolled in a gemology program at the Gemological Institute of America in New York City. I had graduated with honors from Dartmouth College, made it through NYU Law School unscathed and passed the New York State bar exam on my first try.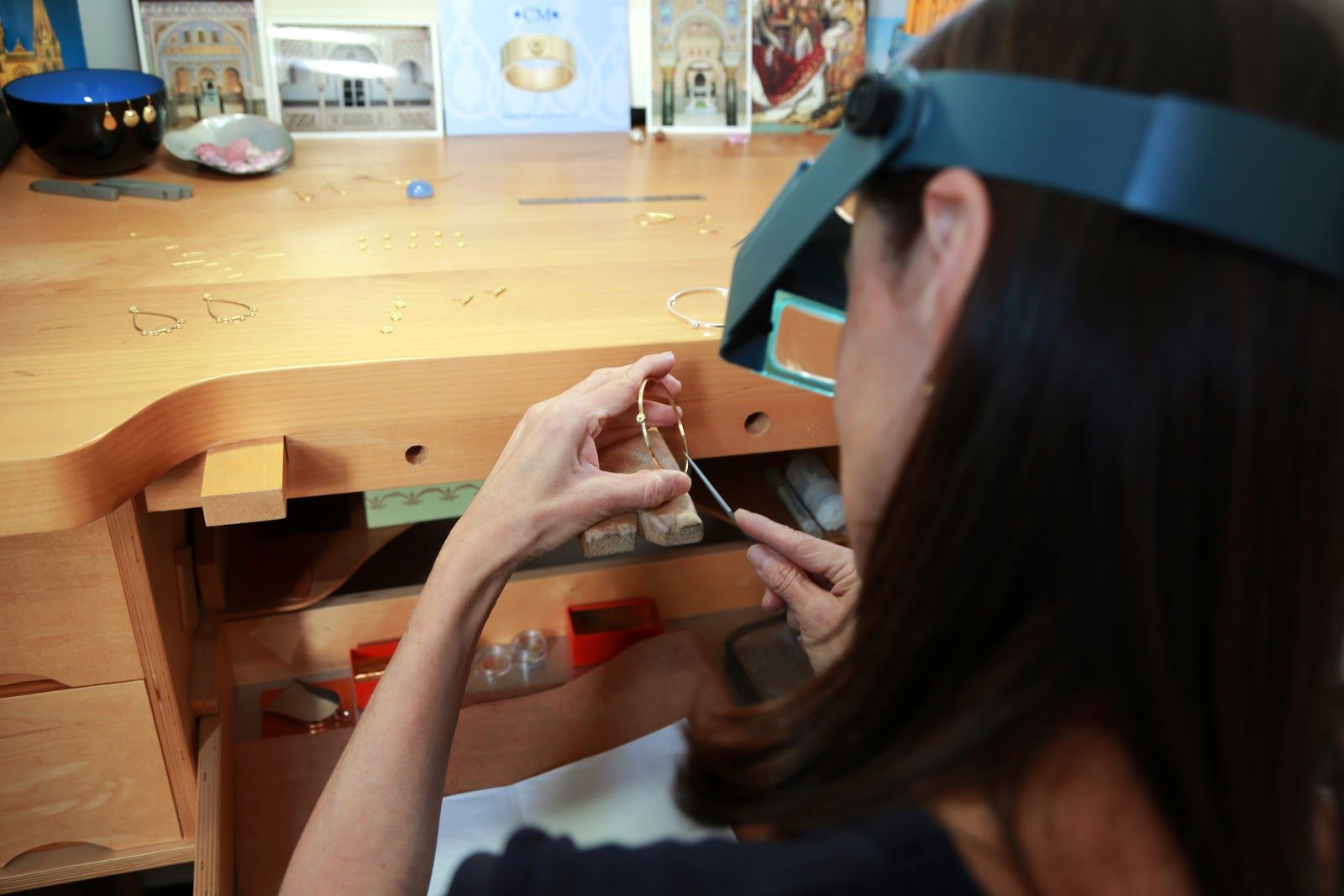 How hard could gemology school be, I asked myself. As it turns out, it is damn hard! The GIA's graduate gemology degree is bloody difficult, and I loved every minute of it. Between the 92Y, apprenticing to Donna Distefano and becoming a gemologist, I started broadening my circle of friends within the industry. The credentials were important, but expanding my circle of friends and acquaintances in my new field was equally important. Learning gemology and goldsmithing were easier than learning the lessons needed to start a business. I continue to learn, and realize it is okay – no, make that smart – to ask for help. If anyone knows of a boot camp for small business owners, please let me know!
Have you raised any money? How much?
I used almost every dollar of my meager savings to create an LLC, rent a bench in a goldsmithing studio and buy enough raw materials to get started. By the time I launched my business, I had less than $5,000 left in my savings, so this was pretty frightening! It seemed more frightening at that time to borrow money, or seek investors, and I still have not done so. I was concerned that if my venture failed, I would disappoint people or let them down. That said, I am more confident now, and would consider raising money to grow the business. See note regarding my interest in an entrepreneurs' boot camp, above!
What regulatory approvals did you have to go through?
Any regulatory approvals needed? One of the appalling things I have learned about the jewelry industry is that there are essentially no regulatory measures in place. Yes, there is a Dodd-Frank measure in place governing publicly-traded companies, but that is only a reporting requirement regarding the origin of certain "conflict" metals. The almost complete lack of transparency and traceability is one of the reasons why there are so many problems with corruption, money-laundering and bad actors in the jewelry supply chain. There is a cost to this opacity! It's just harder to measure. There are regulations to help prevent money laundering, and of course there are important FTC regulations on marking the karats of gold and some other quality and treatment issues. But in terms of opening shop, there is a low barrier to entry. A higher and yet tacit barrier to entry is that so much of the jewelry industry depends on referrals and introductions; again, making friends and professional acquaintances were critical in entering these worlds. It feels like a Henry James novel at times, the way one needs the equivalent of the 19th century letter of introduction in order to enter certain jewelry sourcing circles. The opacity in the jewelry supply chain also contributes to terrible inequities and social injustice; how can we sell a "beautiful" engagement ring, if miners are not fairly compensated, or if the earth is being destroyed in order to mine? Not knowing these conditions is as bad as knowing them and ignoring them. A great place to start learning is Human Rights Watch. COVID-19 reminds us that we are all connected, and cell phones have allowed miners to document their conditions for years. The industry is changing, just as consumers' expectations are changing; I am trying very hard to track the origin of my gemstones and metals. It is mind-boggling that this is even a challenge! The combined forces of blockchain technology, concern about preventing criminal activity and consumer demands are all leading to increased transparency. Just as an aside, lab-grown is not necessarily better for the planet. It's complicated!
Who is your target demographic?
Target Demographic People who love beauty and who understand that the price reflects how people are treated along the supply chain (e.g., miners who are fairly compensated) and not just the size of the gemstone or the weight of the gold.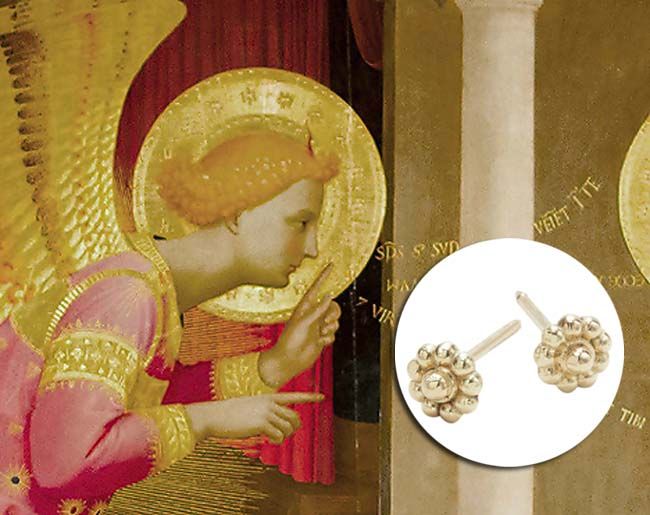 My clients are very sophisticated; they often avoid logos that may mean money was spent, but which look crass and vulgar next to the subtle reference to the rosette of a Fra Angelico painting.
What is the funniest/most strange customer request you've had?
Customer requests are welcome; this is one advantage of being a goldsmith! I can use your gold and your gemstones to create a unique piece, just for you. Clients bring metals from all sorts of sources. Dental amalgams are a classic for all goldsmiths! That said, there is very little gold in dental amalgams.
How did you fund the idea initially? Where did you meet your co-founder/founding team?
Personal savings. Team My first goldsmithing teacher, and the woman to whom I apprenticed, introduced me to the people who I came to rely on. Just as a surgeon would not treat dermatology issues, a jeweler may not complete each step of fabrication. Setters, engravers, lapidaries, and others help me create gorgeous pieces. These introductions are critical for anyone in my business, and a skilled and reliable circle of references are key.
Any tips for finding first employees?
Personal referrals seem to work best for both employees/contractors and clients.
Did you run any companies prior?
Nope. Working as an attorney, I was adept at completing tasks delegated by others. Being my own boss was an enormous mind-shift.
What motivated you to start your own business?
My desire to add some beauty to the world motivated me to start my own business.
What were your family and friends first thoughts on your company?
My mother thought I was nuts. She said something along the lines of 'Oh my God, to think we wasted all that tuition on your education. I can't understand why anyone would want to cast that aside.' The irony is that I use my law degree every day. Everything we learn informs our analytical skills, problem-solving skills, and so on. I practiced law for almost 15 years; I learned that I could tackle most problems, or, identify the important questions and find people who could answer them. The other irony is that my past work in human rights was my first introduction to the crises facing artisanal and small scale gold miners (ASGM); how can we improve mining conditions, without abandoning artisanal miners, or leaving them behind? Many of them want to continue mining; they simply want to be fairly compensated. My husband, sister and dear friends have been loyal champions of my work. And I am happy to say that my mother has come to appreciate what I do and is a big fan! Another silver lining is learning that I am part of a larger makers' movement. Cool!
What motivates you when things go wrong? What is the end goal?
I love this question! No one ever poses this question! The end goal is to add beauty to the world, and to do so in a manner that is not discordant in any way.
Do you have any advice for someone just starting out?
Stay in touch with people! Be kind and respectful to everyone. Create a business plan and ask for advice. Many creative people simply want to create, and that is a noble goal in and of itself. That said, it may be hard to sustain your work financially without a sound business plan. Identify the weaknesses in your personality and in your skills. (Weaknesses… sigh!) Seek advice from people who have the strengths you lack. Stick with it.
What are your favourite books? What are your favourite podcasts?
Favorite novel is:
Middlemarch by George Eliot. There's nothing like nineteenth century British literature to pull you into a different world. And Chapter One begins with the sisters admiring their mother's jewels! In terms of books for growing one's business, I hope to learn about some helpful titles in that entrepreneur's boot camp!
Corner Office Series of interviews in Sunday Business section of The New York Times.
How I Built This with Guy Raz for Podcast
What are the next products you're working on? Are there any releases you can tell us about?
Next steps include more mine-to-market pieces and more one-of-a-kind pieces. Luxury means beauty in the product and integrity in terms of how it was made and how people are treated. It also means beautiful treasures that are unique, which are made just for you.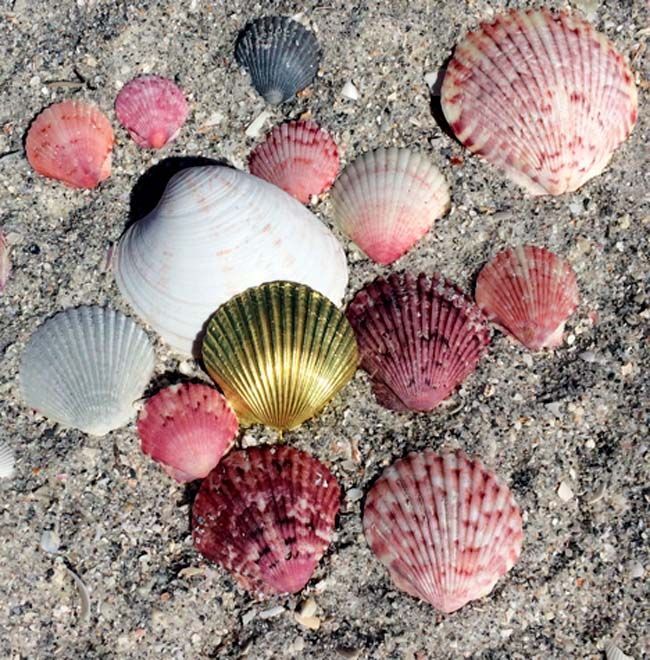 A shell necklace in solid 18 karat gold, based on the shell you picked up during your beach walk. Engraving in your own handwriting. Or in your grandmother's handwriting, based on a letter you keep safe.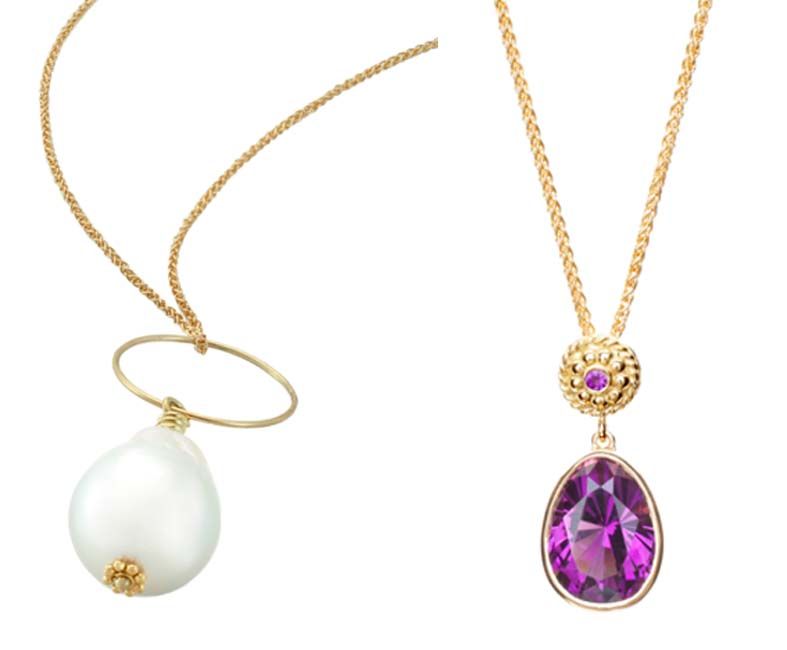 A new piece of jewelry, using your own gemstones….. Luxury, to me, does not mean mass-marketed, expensive goods. And knowing that jewelry was made with integrity.
| Company Name: | Christina Malle Jewelry |
| --- | --- |
| Founder: | Christina Malle, G.G. |
Comments