VAE Labs are co-founded by two highschool friends Chaim Weinerman & Mohand Khouider. They are the creators of VAE Energy Spray, a powerful energy boost in a pocket-sized spray. With natural ingredients & zero crash. They are rapidly growing, have received immense commercial, retail, and VC interest, and are a team of neuroscientists that are bent on disrupting the energy drink sector.
Was it a lightbulb moment or gradual moment to start VAE Labs/VAE Energy Spray?
It was a mix of both, although the journey began many years ago.  I've known my cofounder since high school, and we've worked on many projects together. For example, back in high school, we built a levitating wind turbine, and when we were in the neuroscience program at McGill, one of the projects we did was a mind-controlled robot. We always knew we wanted to start a company together one day, but we were still looking for the right project to push to the limits. Then, one day, the light bulb moment hit - we wanted to create something that would allow you to have access to quick energy whenever you needed it.

We thought a spray format would be ideal, but the natural solubility of caffeine was too low for it to work. Once we knew what the problem was, we spent the next year researching and testing, until we managed to increase the solubility of caffeine 35-fold. When our friends started asking us for samples of the product to use while playing sports or studying, we realized that this was the one.
How did you get your first three customers?
Our first three customers were originally taste testers! We had recruited a few friends and classmates to try out VAE and give their feedback on the taste and effects. One of them had been trying VAE out every day for a week, and at the end of the week, out of the blue, he asked if he could buy a sample! That marked our first sale, and he raved about VAE to his friends. Suddenly we had a lot of demand, all through word of mouth.
How did you validate the idea?
We validated VAE by seeing how our taste testers were actually using it and getting their feedback on usage cases. We wanted to see how they were incorporating it into their daily routine, and whether they would actually use it as part of their everyday kit. To our delight, they absolutely did. One even reported that he used to grab a coffee every day before class, but the convenience of VAE made it so he stopped going to his usual coffee shop for a month without even realizing it. When he eventually came back, they asked him where he had been and he realized just how integral VAE had become to his life. He was using it for everything, from waking up in the morning to getting through his workouts - it was just so convenient to use.
What regulatory approvals did you have to go through?
As a Canadian-based company, the restrictions on caffeine products are much stricter than in the United States. While the FDA takes a reactive approach to caffeine regulation and only steps in if things start going wrong, Health Canada takes a very proactive one, requiring the safety and efficacy of the product to be thoroughly exhibited. For us, this was a 6-month process of back and forth until we were awarded our license.
Who is your target demographic?
Rather than a specific demographic, our target psychographic is what we call the "Doers." They are people who aim high and like to optimize their time to focus on the things that really matter. It encompasses those who are successful and those who are on their way there.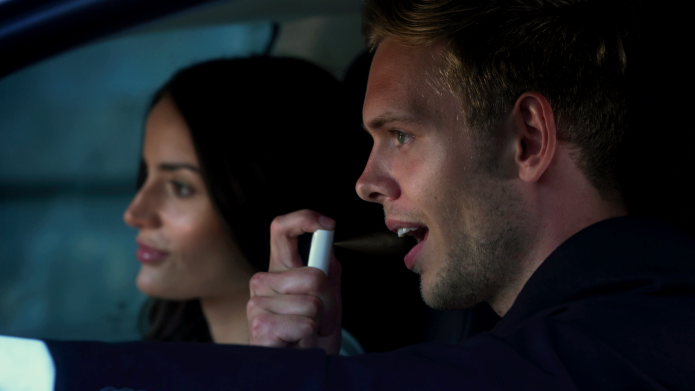 For this kind of person, VAE is an ideal and convenient time-saver. It's more about a mentality than a specific demographic, we feel this is a more dynamic way of thinking.
How did you fund the idea initially?
For the first few years, we were bootstrapping and using our savings to develop a minimum viable product. We reached a point where we had the vision, had results,  had secured a US provisional patent, and got Health Canada's approval before we started reaching out to investors. We had a few different options, but in the end, we went with a private investor. One of my good friends from college saw potential in our product and reached out to his family, who had business experience and the capacity to invest.
What motivated you to start your own business?
The biggest motivator for wanting to start my own business was the freedom and ability to bring my ideas and visions to life. My co-creator and I have always wanted to design and develop neurotechnologies but we saw that the academic environment wasn't the most conducive to achieving that.

Instead, we worked in neuroscience labs and learned as much as we could before getting to the point where we were confident in our ability to develop technologies on our own.
What motivates you when things go wrong? What is the end goal?
The biggest motivator when things go wrong is simply the vision. As long as there is a viable path to making it a reality, even if it's not straightforward, it makes it much easier to keep going. There is so much desire to make it work despite the odds, that when the going gets tough, you immediately go into problem-solving mode. In terms of end goals, they are always moving: even though we see VAE as an amazing product that is sure to improve the lives of many, we see it as just the beginning, since in the future, we want to go even deeper into neurotechnologies.
Do you have any advice for someone just starting out?
The two things I live by, and the best advice I could give are 1 - just go for it and 2 - always do things to completion. These are the two essential things in life that drive creation and productivity. Number one is the way that every single piece of innovation starts. If you take too long thinking about whether or not an idea is doable, and all the possible problems that might come up, you will talk yourself out of it. It's always best to jump right in and tackle problems as they come, they are usually easier to deal with than you think. Number two is the key to productivity in a nutshell. If you aren't taking things to completion, then nothing will come out of it. Finishing a task or a project is also the number one thing that people look at and admire since it shows them that you are someone who is accomplished and gets stuff done.
How do you protect yourself from competition? Do you have any trademarks/IP/patents?
There are two ways we protect ourselves from competition: firstly, we are building a strong brand and community through our transparency and dedication to quality.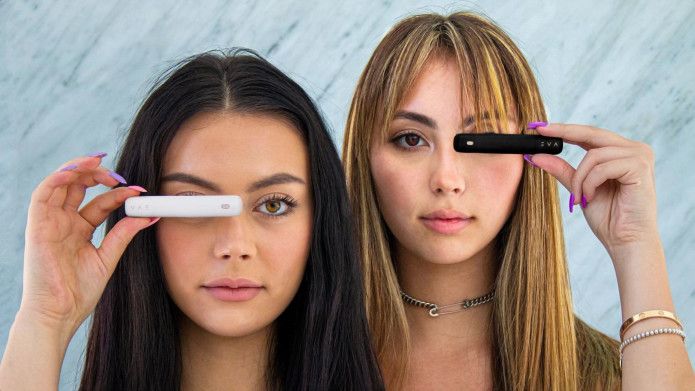 Secondly, we love innovating and coming up with new ideas, so we see ourselves continuing to do so. Lastly, we have some unregistered trademarks and a PCT - an international patent-pending -  on our invention.
What are your favourite books?
One of my favorite books is The Power of Habit by Charles Duhigg - it essentially covers how habits are a key component of who we are and the ways in which these habits are formed. The basic premise is that a habit consists of three elements: a cue, a routine, and a reward. A fundamental understanding of this leads you to being able to better understand yourself and develop good habits, as well as create a more solid understanding of how to create products that will appeal to and benefit your clientele.
Where do you see the company in 5 years?
In 5 years' time, we see our product being an everyday staple. Wherever you go, you'll bring your VAE for whenever you need a boost - right beside your phone, wallet, and keys. In the near future, we will be looking to expand into making a refillable version of VAE that can be reloaded with pods, which will be available on a subscription basis, taking the convenience of our product to another level. We will continue to update our bottles and formula, introducing new flavors and optimizing our solution to bring you the best possible energy experience. In the longer-term, we are also interested in introducing other products that leverage our neuroscience background. Some of the ideas we have include other sprays that help with focus or relaxation as well as higher tech products that utilize technologies such as EEG and tDCS to further push the capability of the human mind.
What is current revenue? If you don't mind sharing
We have only very recently begun truly getting revenue as we just launched our Indiegogo campaign. In just 5 days we've gone from being fully funded within 24 hours, to $22,000, which is 220% of our original goal! We are so amazed at all the support we have gotten and the stories we have heard of people strongly relating to the problems we are trying to solve with VAE. Even without yet trying the product, our backers - who we call the VAE Baes - are completely on board with our vision and are just as excited as us to take part in the future of energy!
| Company Name: | VAE Labs |
| --- | --- |
| Founder: | Orri Bogdan, Mohand Khouider |
Comments