The idea of Nutribuddy came to me when I was in my first term at university. Before morning lectures I prioritised an extra 10 minutes in bed over spending time preparing breakfast which meant I was forced to eat breakfast on-the-go instead. But the issue was that finding a healthy on-the-go option was near impossible.
A meal replacement shake would have been perfect except for the fact that all meal replacement shakes I could find were filled with artificial ingredients. I remember feeling overwhelmed and disappointed by the number of ingredients which I didn't understand and couldn't even begin to pronounce. There's so much research to suggest that artificial ingredients aren't good for us and I wasn't prepared to compromise on my health.
Instead, I bought a huge box of small croissants and tried to make that last throughout the whole term. Stale croissants are not great. But they were better than the meal replacement shakes which were available. I started thinking about the concept of completely natural vegan meal replacement shakes and decided I wanted to turn that idea into a reality. There was an obvious gap in the market and I wanted to fill it. I quit University after that first term and began working on Nutribuddy.
How did you get your first three customers?
When I launched Nutribuddy, I decided to put all focus into Instagram marketing (using 'influencers' or reality TV stars to market the products) after seeing several companies using this tactic. The influencer's task was to post an image on their Instagram feed with Nutribuddy products which would put our products forward to their thousands of followers.
However, we wanted to make sure that the influencer also enjoyed our products and developed long-term relationships with those who loved Nutribuddy products. We could tell this as whenever we tried to book in a new post, they'd request more products as they'd used them all up! This was how we grew our initial customer-base. In fact, this was our primary marketing tactic for the first 2 years of trading.
Did you have any experience/expertise in the area?
When I launched Nutribuddy, I had absolutely no business experience. I had come straight from full-time education and my studies had been on subjects that are world's away from business. I was studying creative writing at university and before that my A level subjects consisted of English and Psychology. However, I find that a lot of business is common sense so experience isn't strictly necessary.
I have not raised any money for Nutribuddy. As a result, launching and growing Nutribuddy has very much been on a budget. I launched Nutribuddy alongside my partner and put in our own money to set the company up. It was therefore very important that the business was profitable early-on. We had very limited experience and so put our money into completely the wrong things. We wanted to make Nutribuddy the perfect brand for launch and were adamant we'd make back anything we spent.
We spent £5k On Branding
After my brother came up with the name Nutribuddy, we spent £5k with a branding agency coming up with the company logo, colours, fonts and packaging. I go backwards and forwards about whether or not this was worth it. The branding agency came up with the Nutribuddy logo which we still use to this day. I absolutely love it and don't think I could have come up with anything like it myself.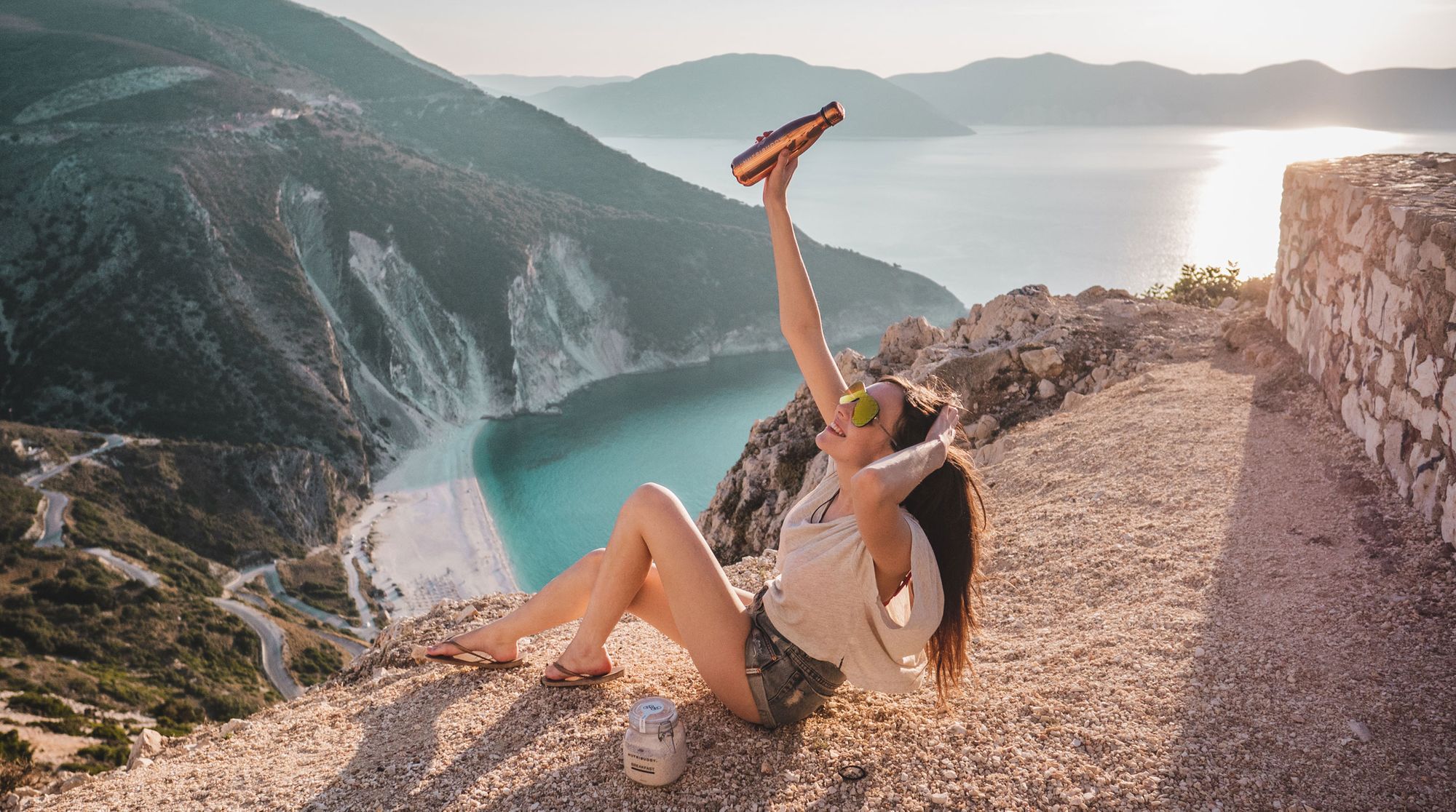 The rest however wasn't so smooth. I went back and forth with the agency how we wanted Nutribuddy to have 1 distinct colour. On the other hand, they were adamant we used different colours to show different products and flavours. Despite insisting that 1 single colour would make us more recognisable and this is what we wanted, when we went to view their presentation of ideas, they did a range of colours! It was exhausting. I didn't appreciate how they were refusing to work with us to deliver something that fit our brief.
The presentation they showed us showed 2 different design options. I liked aspects of both so did my own mock-up which included the best of both ideas. I loved it! They hated it. In fact, one of the designers stormed out of the meeting. The design I showed them is the current packaging design for all our pouches. Although the design agency did undeniably help come up with the logo and packaging design, if I was starting a business again, I would skip this and just design it myself. £5k is a lot of money for a self-funded start-up.
We Lost 8k on a Photoshoot
The lowest point was when we spent £8,000 on a photoshoot to create the perfect lifestyle images to share on our website and social media. Most of the money spent on the photoshoot was on a model whose images we would only be able to use for a maximum of 1 year. We had been very impressed with the photographer we chose. He was skilled, creative and reasonably-priced. But the extortionate model costs took away from this.
The images were good but I believe they were unnecessary for our launch. I do not think they contributed to sales which is a shame considering how much was spent. Even if my company was huge, I would never invest so much in a photoshoot like this again. Professional models are so expensive and the yearly license totally defeats the point in doing it.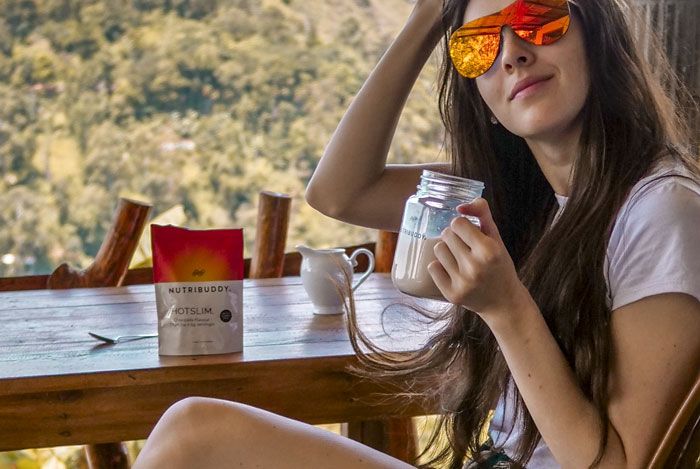 After 1 year passed, we were forced to take down any images from the photoshoot and since then have used our own photography and I have modelled in the images. Now, I may not quite be a model but I can safely say that sales have not at all gone down since I appeared in the website banner!
Any tips for finding first employees?
Building up the initial team was perhaps the most difficult challenge we have faced. For the first year and a half, it was just myself and my partner running Nutribuddy. We did everything from the customer service to the accounts and marketing.
We started looking for employees to assist with the manufacturing and distribution in summer of 2017 but only formed a solid team a few months ago (late 2019). It took over 2 years! We went through countless people during this time. Reasons for the partnership not working out ranged from them only looking for a short-term job, leaving to travel to just not being a right fit.
It was so important that we found people who loved the role and wanted to progress within the company. I didn't realise how hard it was to find people who wanted this.
My number 1 piece of advice would be to just keep trying. With every failed hire you have, learn from it and implement your learnings to the process for hiring the next staff member. I would also advise you not to settle for less than you think is needed. It doesn't make sense to hire someone and then spend so much time managing them that you may as well have just done the job yourself. You'll know when you have the perfect team member.
Do you have any advice for someone just starting out?
My best advice would be to be persistent and not to give up. Running a business has constant challenges so it's inevitable that things will go wrong at some point. The trick to getting through the low times is to not lose focus of what you are trying to achieve. This helps keep you motivated.
Despite the many mistakes we have made, we have always persisted and as a result have sold over 1 million shakes and continue to grow.
| Company Name: | Nutribuddy |
| --- | --- |
| Founders: | Ella McKendrick |
Comments