Barspirit is a mobile bartending company that started with a college student in Los Angeles, and has grown to 4 more cities across the US, including San Francisco, Boston, Las Vegas, and New York. The first location consisted of only one bartender; the founder Joshua Mentrup himself. Quickly realizing that he needed more staff to serve all the requests he was getting, he hired independent bartenders who wanted to work private events.
Mobile bartenders have become more and more common in the event industry, but Barspirit is one of the few that service high-end weddings and corporate clients. Former and current clients include The Academy of Motion Picture Arts, Space X, PUBG, Netflix, National Geographic, UCLA, Stanford University, Spotify, and hundreds of happily (now) married couples.
Was it a lightbulb moment or gradual moment to start Barspirit?
Starting Barspirit was a gradual moment for sure. I was a college student at Pasadena City College studying Theatre Arts and while I was looking for acting gigs on Craigslist, I came across lots of requests for bartenders for private parties and birthdays. I thought to myself "this could be a good way to make some extra money", and so I took a bartending course to learn more, and then I started looking for other bartenders who wanted to join in.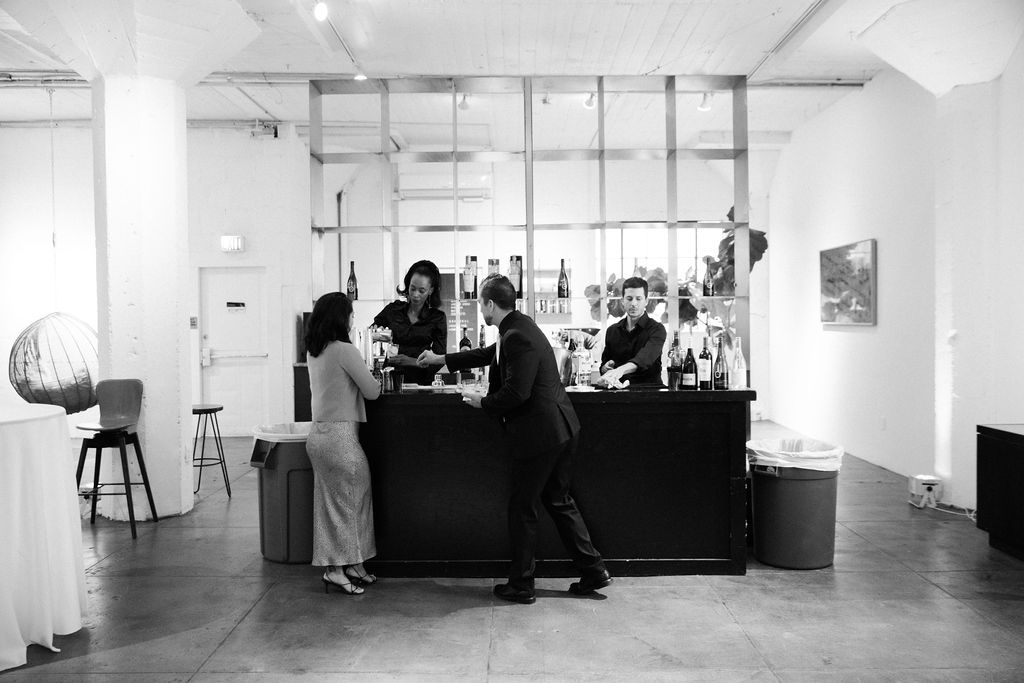 In the beginning, my clients were mostly private people who wanted an alternative to the high costs of hiring a catering company and who wanted to be able to bring their own alcohol to save money. As my reviews, my experience, and my roster of bartenders grew, I knew it was time to change my approach from "College Kids who bartend" to "Professional bartenders".
How did you validate the idea? Did you have any experience/expertise in the area?
As I kept getting more and more requests directly versus me having to look for them on Craigslist, I knew I was onto something. Soon, every weekend was booked full and I constantly needed to hire more and more bartenders. I spoke with a mentor from school who told me that he wanted to invest in my company, but since he knew I did not have much overhead and did not really need an investor, he said it would be a disservice as my mentor to buy part of my company just to make money. That was when the idea was really validated for me.
Who is your target demographic?
At first, I did not have a target demographic and I took any job or request that came my way. That was how I built a reputation and relationships in the industry.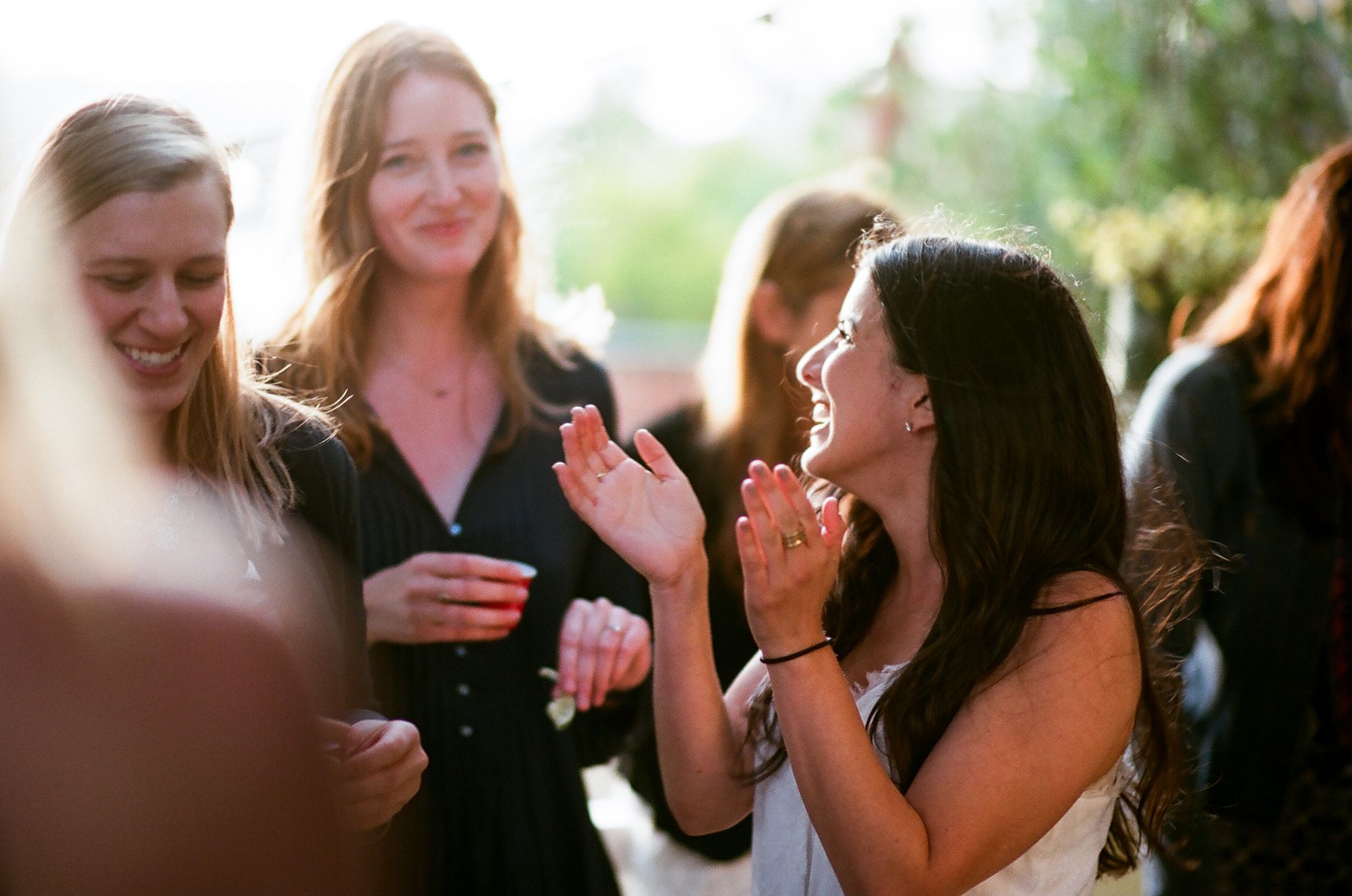 Now, my target demographic is couples who are looking to get married in the 21-45 age range, event coordinators, and corporations!
What is the funniest/most strange customer request you've had?
The weirdest customer request I have ever gotten was for a "young female in an old man costume". It was a bachelor party and they wanted to have a female bartender "undercover" as an old man. That has to be the craziest idea anyone has ever sent me, but as long as our bartenders were comfortable with it, we said yes.
How did you fund the idea initially?
I funded Barspirit out of pocket, but there was not a lot that needed to be funded at first. Everything I made, I put back into the company again and that's how I could afford to expand and grow. I started out with nothing more than a website domain, a general liability insurance, worker's compensation, and Sole Proprietor registration. As my company grew, I ordered business cards and kept spending my earnings on advertisement and sponsored listings on Yelp.
Any tips for finding first employees?
My first employees were my friends and other students from my Bartending class. By hiring others who had taken the same class as me, I knew exactly what kind of an education they had and I knew that they had been certified by a proper institution. As the company grew, I posted ads on Craigslist and in Facebook Groups, and my networks of bartenders brought new bartenders in the fold. Today, I don't need to look for new bartenders because I get resumes sent from bartenders unprompted.
What motivated you to start your own business?
My biggest motivator was my entrepreneurial spirit. I have always had a drive to do something on my own, be my own boss. I did not want to work a boring job or bartend for the same bar with different customers each night.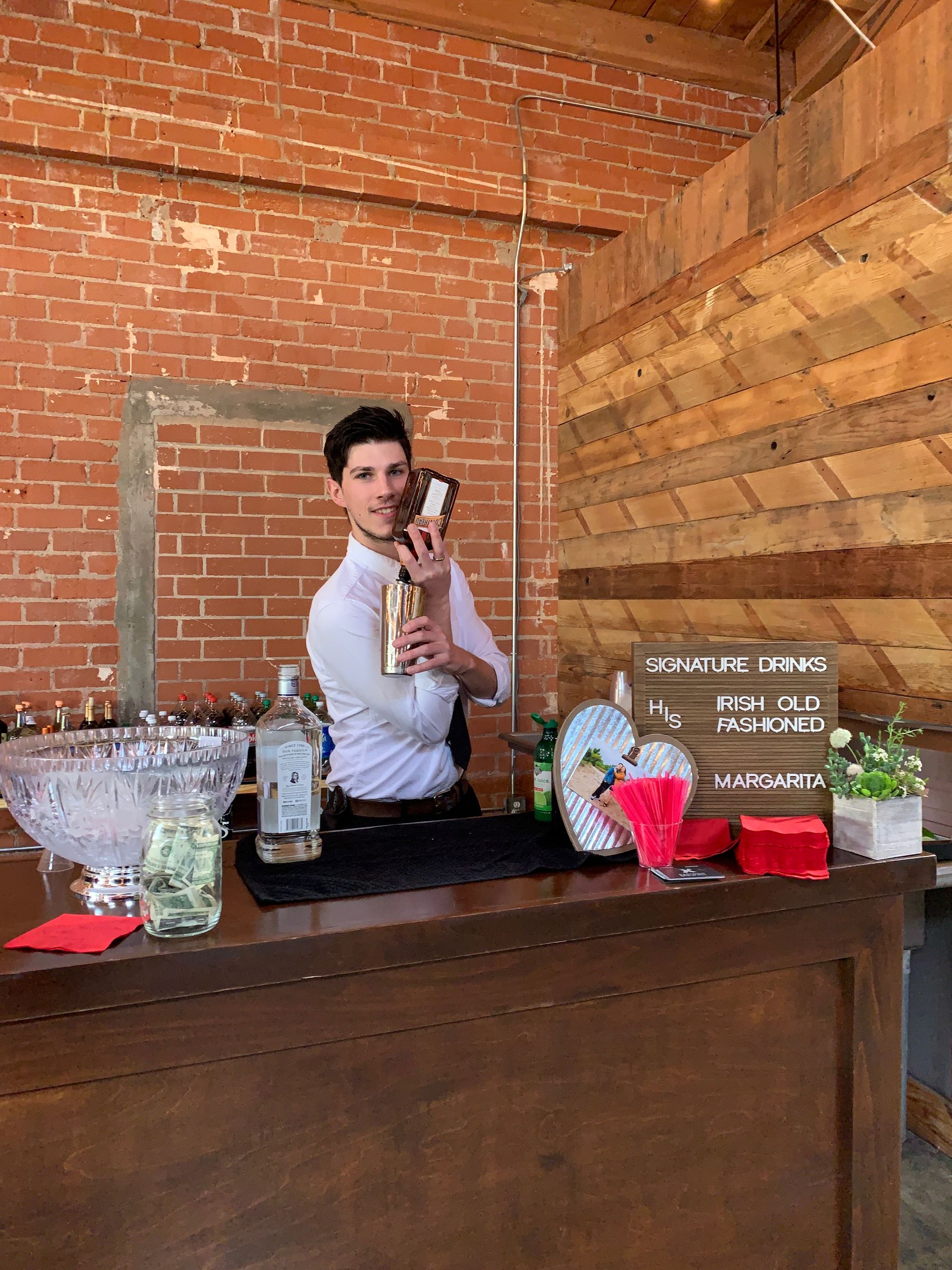 By bartending weddings for example, all the guests are always happy and smiling because they are getting free alcohol and they are there to celebrate love. It's the best feeling in the world.
What were your family and friends first thoughts on your company?
My parents did not understand how I could be making money off of this. I am pretty sure they thought I should get a regular job, but never said anything. Whenever I talked about it, they just smiled and nodded, but I could tell that this business model (a website agency for bartenders) was too modern for them to completely understand.
What motivates you when things go wrong? What is the end goal?
When something goes wrong, such as a bartender not showing up on time, or a bad review left on Yelp, I always take it personal even though I know it shouldn't. This company is my pride and joy, my baby, and I treat every single client interaction the same.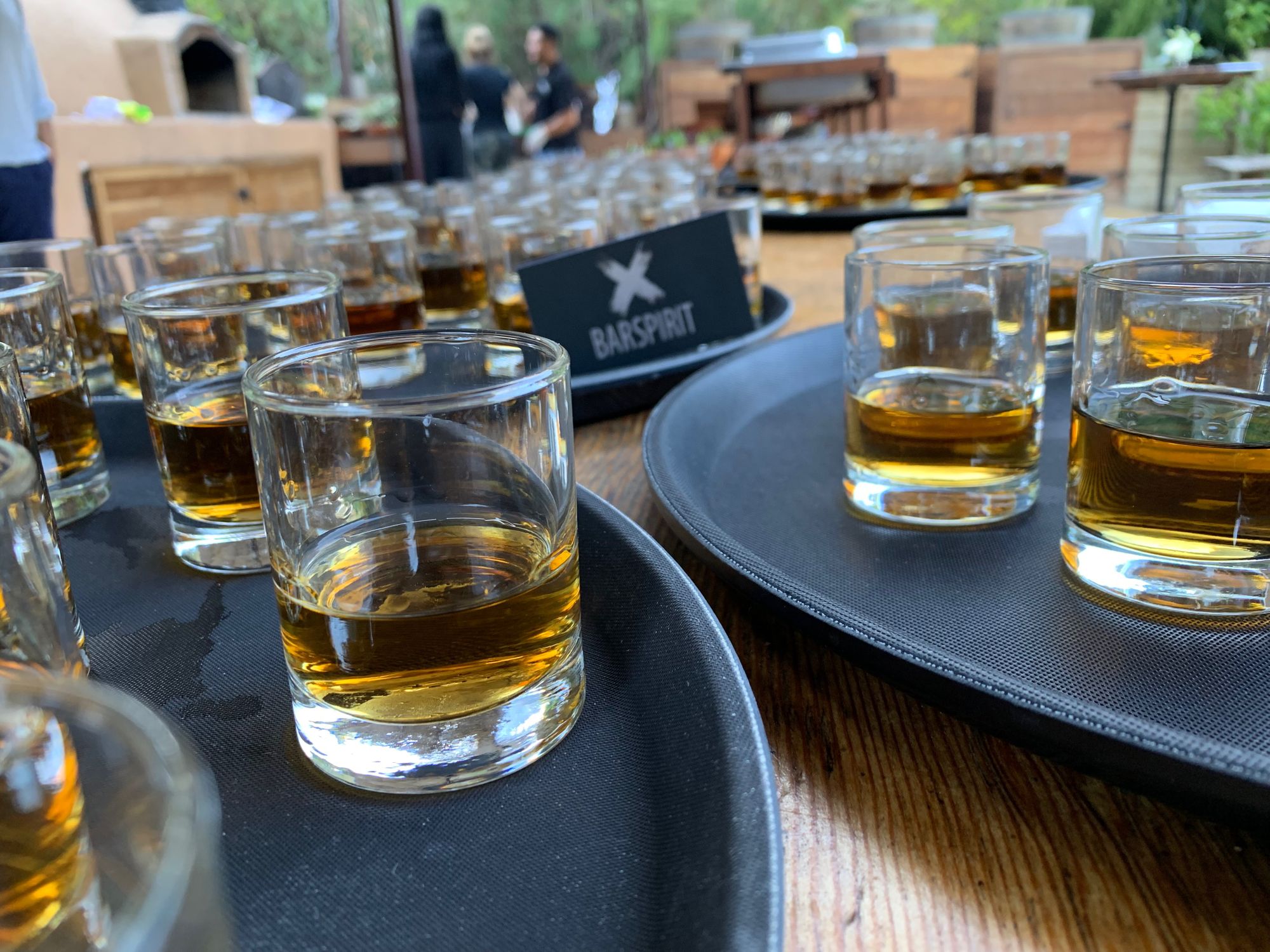 So, when things go wrong - I am motivated by how I can be a better boss, a better company representative, and how I can turn things around. What can I do to make this client feel as if I have heard him or her? How can I turn this negative into a positive? The end goal is to have created longlasting and personal relationships across the nation.
What has driven the most sales?
Yelp. 100% Yelp. Having a highlighted profile on Yelp and being responsive (we have a 10 minute response time) has given us the best ROI. We no longer advertise on Facebook or Instagram because it did not give the return we had hoped for. Google Ads and SEO optimization has also been instrumental in our growth.
What is stopping you being 3x the size you are now?
In 2018, my wife and I purchased a coffee shop in Los Angeles, and most of my time has gone into getting this up and running. Having the time and energy to grow two businesses at once, when one of them is a start-up where you have to be available 8 hours a day, is almost impossible. Then, the pandemic hit and we had so many cancellations and rescheduling of events. Once the pandemic is over, my goal is to grow Barspirit even further and expand into more markets.
What are the top 3-5 apps your business could not run without? Why are they essential?
Yelp for Business and Facebook Page Manager - they help us connect with our customers and keep tabs on what our image is. We also use Pandadocs and Google Sheets on the go and on the computer for quoting and gathering signatures. Zapier helps us automate systems without paying a fortune.
What are the next products you're working on? Are there any releases you can tell us about?
We just launched virtual cocktail classes! Since we are all stuck at home, why not learn how to make cocktails? A fun way to gather your friends virtually and do something interactive.
Where do you see the company in 5 years?
In 5 years we are hopefully also doing event coordinating and perhaps even more rentals. We currently have bar rentals and ice tubs, but it would be great to have furniture and other rentals as well
Would you ever sell?
I am not sure. It's my baby. On the other hand, if I was offered the right amount and my other business ventures were making a lot of money, then perhaps.
| Company Name: | Barspirit |
| --- | --- |
| Founder: | Joshua Mentrup |
Comments