Root Shoot Malting is owned and started by Olander Family in Loveland, Colorado. Their group of ranchers develop, collect and malt the best grains to give brewers and distillers excellent desire for each glass. Opened in 2016 on 1,500 sections of land of fifth era Olander Homesteads' flooded land in Loveland, Colorado, Root Shoot Malting harvests hay, wheat, corn, rye, and grain. Root Shoot enables bottling works and refineries to obtain neighborhood, steady and great art items.
Was it a lightbulb moment or gradual moment to start Root Shoot Malting?
Since the early 1970's, Olander Farms, our small family farm here in Loveland, CO, has historically grown barley for Coors Brewing Company, silage corn for local dairy farmers and wheat for the grain elevators. As farmers, we are dependent on the commodity prices of grains and milk, and are reliant on mother nature and the water supply. The price of barley and corn was quickly outpaced by the costs of producing the crop, and our profit margins were drastically shrinking every year.
We knew this business model wouldn't allow us to survive as a farm. In order to continue our legacy of operating a productive and sustainable farm, we had to shift our conventional way of thinking and somehow create a value-added product that would ultimately help save our family farm. What better place to do this than Colorado - the beer mecca for craft beverage consumers, and a small grains paradise for farmers.
Our lightbulb moment came while touring a local craft brewery. Smaller breweries rarely had access to local grains, and most were brewing with malt shipped from Europe. Brewers were interested in supporting family farms in Colorado, but there were very few malthouses in existence in 2013, and the craft malt industry in the US had yet to develop.
Did you have any experience/expertise in the area?
We knew how to farm. We just needed to learn how to malt.
Have you raised any money? How much?
We leveraged our entire farm operation, including the land, to fund Root Shoot Malting. In late 2015, we broke ground and produced our first batch of malt in August 2016.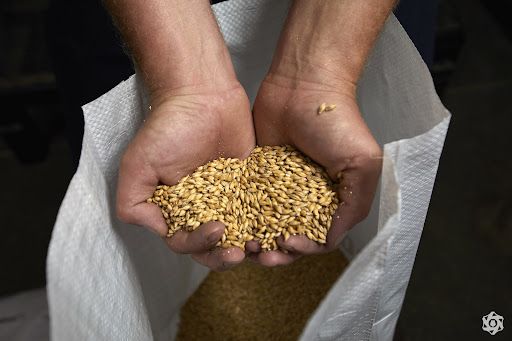 To date, we've malted close to 5 million pounds of malt and have worked with over 200 craft brewers and distillers.  
Who is your target demographic?
We work with some of the most notable breweries and distilleries in the world. Colorado is home to over 400 breweries, and it's a huge accomplishment to say we've worked with almost 50% of them. We rarely distribute outside of Colorado.
Our first attempt at sales pitching was marginal at best. We underestimated the fact that brewers had award-winning beer recipes in place, and were uninterested in adding different grains to an already great beer. We weren't going to change that without gaining trust, building relationships, and most importantly, producing an extremely high quality malt.
Our sales approach quickly pivoted, and we learned the value of our story. Brewers and the Colorado consumers are extremely engaged with transparency and where their ingredients come from. They also appreciate and understand the importance of supporting like-minded small business owners. With the farm-to-table movement on the rise, so too was craft malt and the family farm.
What is the funniest/most strange customer request you've had?
The best part about knowing your farmer and maltster is the ability to create custom products. Want to brew with Oats? Sure. Have an interest in using heritage grains? We can grow that.
How did you fund the idea initially?
The early months of operating the malthouse were hard. Eat, sleep, farm, malt, repeat. Time holds no boundaries for maltsters or farmers. We work in acres and flavor, not hours. With no early employees, we spent countless nights at 3 AM counting kernels, bagging malt and just trying to learn how to operate our malting system. We were also making our own deliveries.
Where did you meet your co-founder/founding team?
It wasn't until 6 months into operations that we hired help for production and bagging. In 2017, we also hired a delivery person, and an account manager to help increase sales.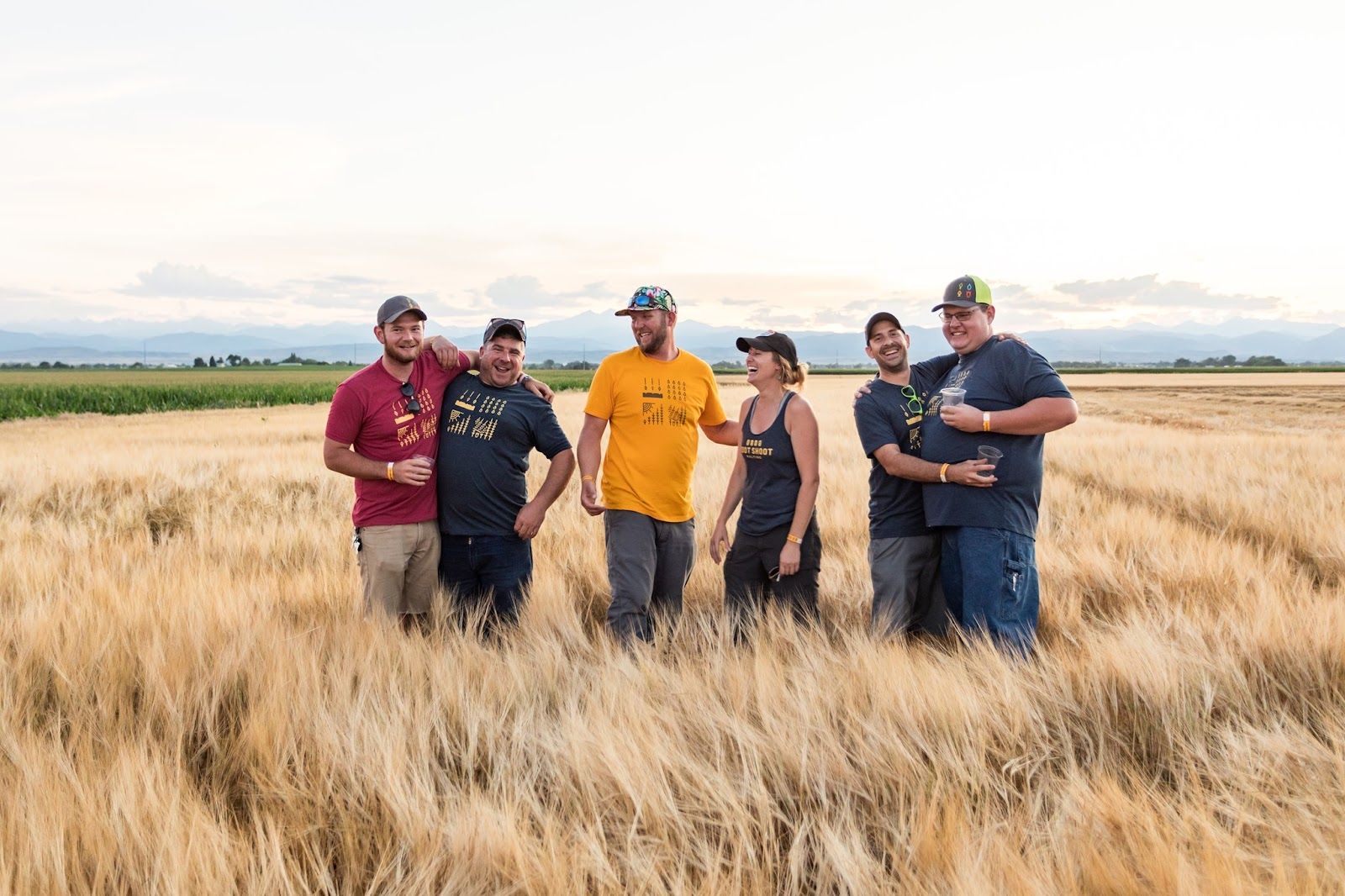 In 2018, we were able to hire a manager to operate the daily malthouse duties. Our small team consists of 5 core people, and having a team that supports your long-term vision for the company is imperative to success.
What motivated you to start your own business?
Steve Olander was born into a line of Colorado farmers. The Olander family has been in the Loveland-Berthoud area since 1926. When Steve returned from the army in 1972, he began working alongside his grandfather on the family farm and eventually took it over in 1976, growing barley for Coors and Budweiser. Together with Todd, they have built the family business by expanding the farm's acreage to over 1800 and continue custom harvesting for numerous Northern Colorado landowners and farmers. Keeping the business in the family has always been important to Steve and Todd.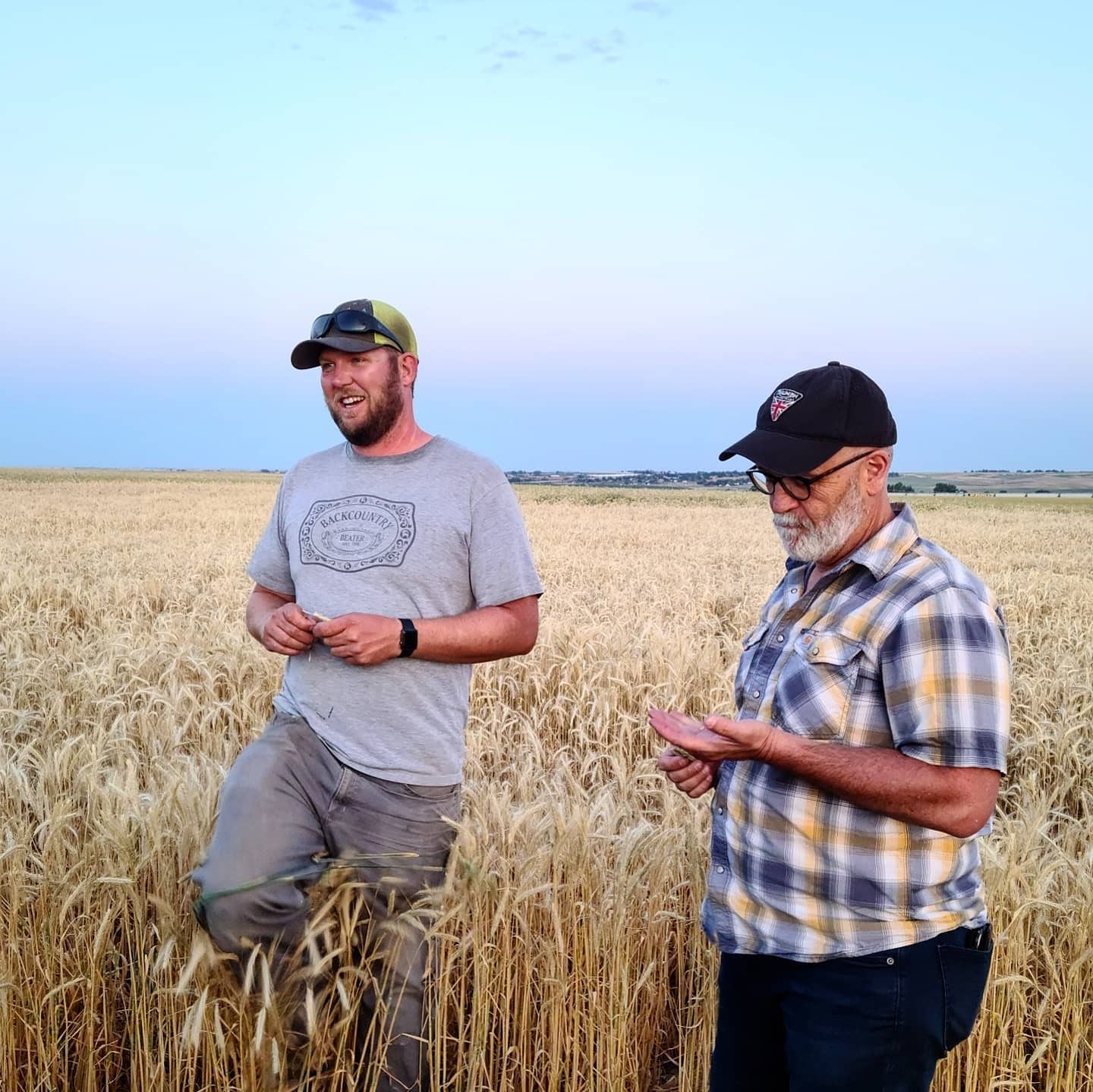 As a 5th generation farmer, Todd has a love for the land that was instilled by his grandfather. The fact that he could mix in his love for craft beer and help nurture Colorado's craft beer economy was also a huge incentive to join the family business.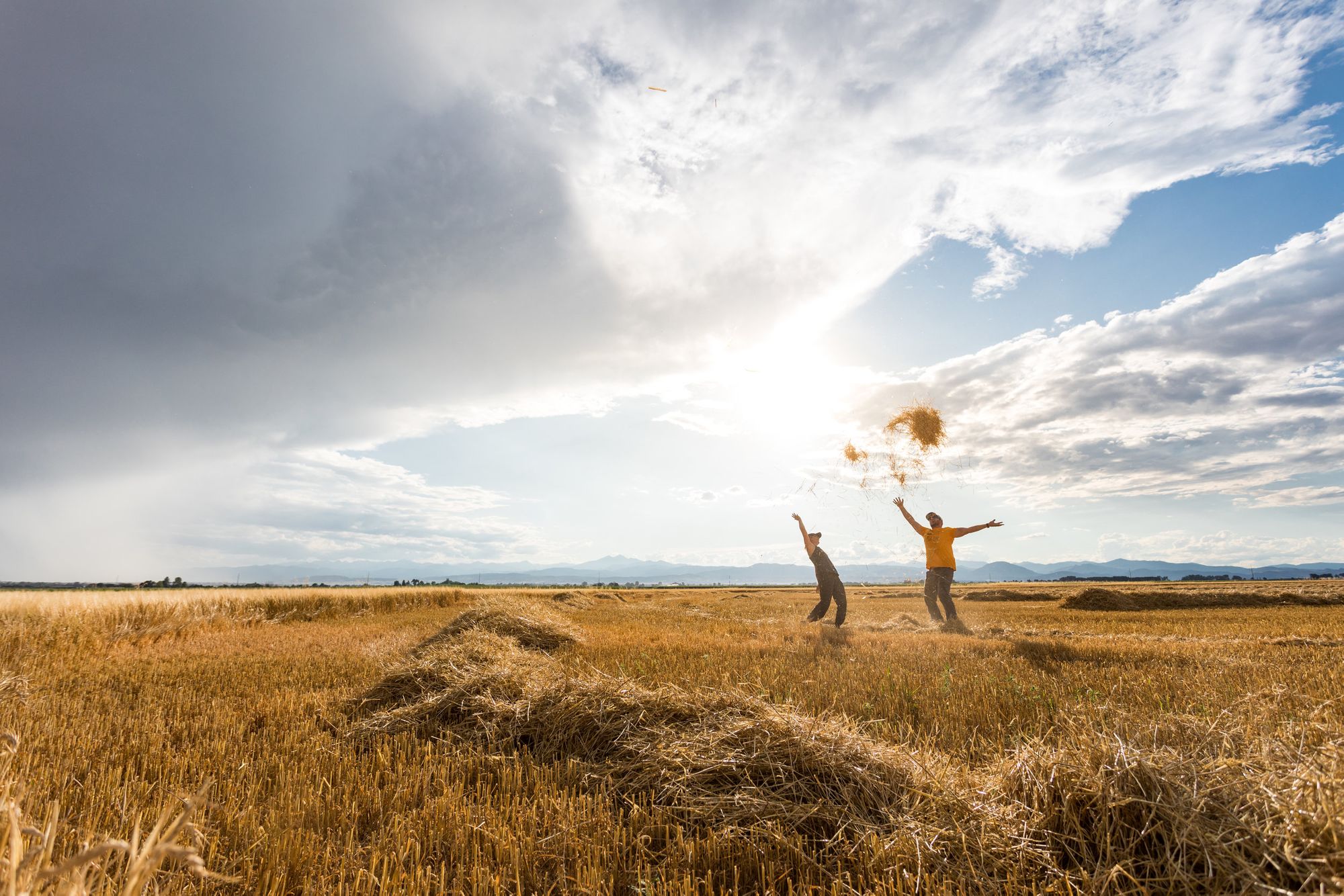 Today, the 'almost 100 year old farm' continues to plant and harvest rye, wheat, corn, and barley for our craft brewing and distilling partners.
What motivates you when things go wrong? What is the end goal?
The single most important thing we've learned about operating a business is to be adaptable. The morphing of our malthouse operations from 2016 to 2020 is night and day. The development of our systems and perfecting our efficiencies has given us the ability to work with more customers, hire new folks at the malthouse, and expand our malt production.
Do you have any advice for someone just starting out?
We farm. There is ALWAYS something that goes wrong. Shit breaks and we fix it. We just learn to deal with it and take it a day at a time.
What has driven the most sales?
Social media is key to awareness, but that doesn't necessarily drive our sales. People like to talk to us, drink a beer with us, sip on whiskey, learn about the farm and harvest, ask questions about malt varieties. That's what drives our sales - our personal relationships with our brewers and distilling partners.
What is stopping you being 3x the size you are now?
Our full capacity at our malthouse includes the addition of 1 more drum - totalling 3 malting drums. We don't want to become any larger than that on the malting capabilities. Instead we see ourselves expanding into regenerative agriculture, capturing carbon and reducing our footprint, collecting and recycling water into greenhouses, and possibly opening a farm brewery or distillery. The malthouse is our mothership - the other opportunities we build from it are what's really exciting us.
How do you protect yourself from competition?
Because we are farm-owned and operated, we set ourselves apart from other craft malthouses in the US. We have the capability to control the entire supply chain process from planting, growing, tending to and harvesting, steeping, germinating, and final kilning. There are only a small percentage of the 60+ craft malthouses that farm themselves and we're pretty lucky to call ourselves unique in that way.
What are the top 3-5 apps your business could not run without? Why are they essential?
We couldn't operate without Quickbooks Online, or our CRM - Method. Because our team members work from entirely different locations, we have to find a way to communicate with each other effectively. Our sales team creates an estimate that is sent to both the accounting team and the malthouse folks, and then is integrated into Quickbooks. It works well for us.
We also like Slack for communication purposes, and all of our social media private groups keep us connected to the industry.
What are your favourite books or podcasts?
We live off of podcasts! We sit in harvesters and tractors all day. A few of our favorites lately are largely discussing regenerative agriculture: ACRES and Field Work, and anything with Gabe Brown, Ray Archuleta, or Nicole Masters. Her book, For The Love of The Soil is great.
We also listen to industry specific podcasts including MBAA, Beer and Brewing.
The tried and true OG's are How I Built This and Marketplace.
What are the next products you're working on? Are there any releases you can tell us about?
We just launched our 100 Year Lease Conservation Easement campaign!
Our brewing and distilling partners depend on us to grow and produce malt and grains, and the livelihood of our malthouse depends on farmland.
Farmers in Colorado have especially seen an increase in pressure from subdivision development, water depletion, falling commodity prices, and oil and gas expansion.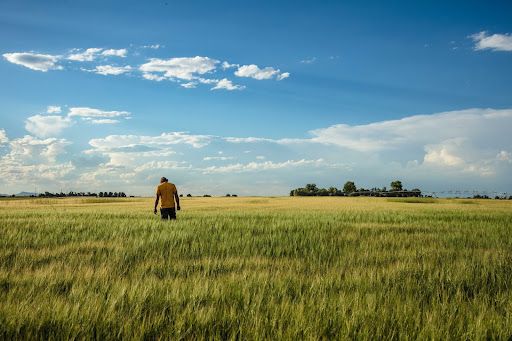 For the past three years, Olander Farms and Root Shoot Malting have been together pursuing a Conservation Easement, to preserve and protect the beloved and crucial land around us. We've been campaigning to keep farmers on farms.
In early September, our application was officially approved, and we are continuing our next steps in the process! This agreement, in partnership with Colorado Open Lands, will permanently limit the use of our farm, 112 acres, to agriculture production and will ensure the continued pace, quality, and permanence of protected farmland in our region.
How can you help?
We're collaborating with our friends at Steward, an agriculture-centric crowd-farming platform, to help raise donation-based funds in support of our Conservation Easement on our farmland.
Like us, they believe sustainable farmers are stewards of the land -- taking responsibility for the soil, nourishing our communities and proving that there is a better way to do agriculture.
We're pumped to partner with like-minded folks that value the same things we value - fresh water, local food, craft beverages, mountain views, thriving wildlife, and a healthy economy. Protecting our farmland protects the things you value – forever.
A contribution to The Steward Foundation is an affirmation of your commitment to knowing your farmer, your maltster, and your breweries and distilleries who utilize craft malt and grains. 100% of the contributions will be directly distributed to our Conservation Easement project.
To make a donation to our conservation efforts, via The Steward Foundation, you can find our farm page here: https://stwd.farm/rootshoot
We've simplified how you can Make an Impact and take action with this checklist.
Watch our documentary short-film - 100 Year Lease, and commit to Colorado Agriculture.
Would you ever sell?
We love what we do. We don't have any plans of selling, and we'll continue to fight to conserve Colorado farm land.
| Company Name: | Root Shoot Malting |
| --- | --- |
| Founder: | Emily Olander, Todd Olander |
Comments