The last major innovation in luxury food gifting was chocolates. We've seen brands build and do a great job at it over the last 80 years. Today, the consumers seek a healthier alternative and Laumière Gourmet Fruits explores exactly that. We try to build a connection between luxury and nature in a quest to combine gourmet excellence with a healthy lifestyle. We do so by creating superior artisan fruit-based delicacies which are completely natural, with no preservatives, additives or colorings. Our aim is simple; To share the goodness of fruits with the world and be seen as a brand synonymous with healthy living.
Was it a lightbulb moment or gradual moment to start Laumière Gourmet Fruits?
Laumière Gourmet Fruits is a product of 5 years of market study, market research and business planning by my dad, Vivek Sharma.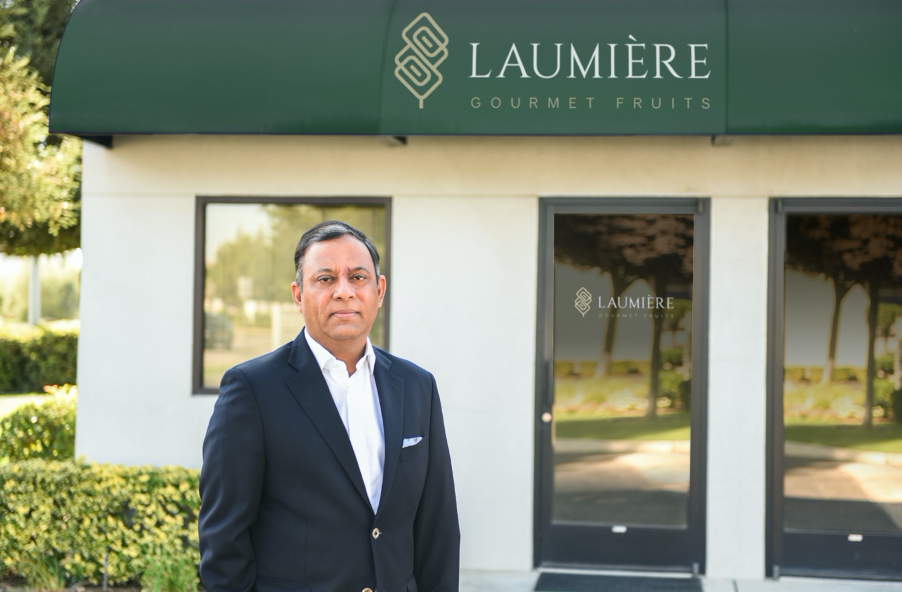 With over 20 years of F&B experience, he wanted to start a brand that's truly unique in that he is an expert at a place where the audience can relate to it. So, at 52, he quit his job in Dubai, packed his bags and moved to Bakersfield California to set up Laumière Gourmet Fruits. For nearly a year I helped him out part time before joining him full time this June. Now, together, we change the way premium gourmet assortments are viewed. We want to change the traditional perception of nutrition and set new trends in the world of healthy-eating, gifting, and self-indulgence. We also knew a D2C model is the way to go for maintaining a relationship with our customers and forging a sense of community around the brand.
How did you get your first three customers?
Being a new business, we were excited to hop onto every single e-commerce website and we thought the sales would just come rushing in. Turns out it requires us to focus on limited platforms and channel our energy on that. This eventually led us to focus on our website and Amazon. The first 3 customers were family and family friends who truly have supported us in the journey over the year since we established.
How did you validate the idea?
As a brand, we launched in August 2019 with a focus of working on a fruit-based gift product specific to collections like Halloween and Christmas for Q4. The thing with selling a food product is that it's a hit or miss in the first bite, which puts a lot of pressure on us. We had to get the perfect taste, which is healthy yet delicious.
We wanted to create a platform where we have customers who purchase directly from our website and have the product delivered across the world with a personalized handwritten note.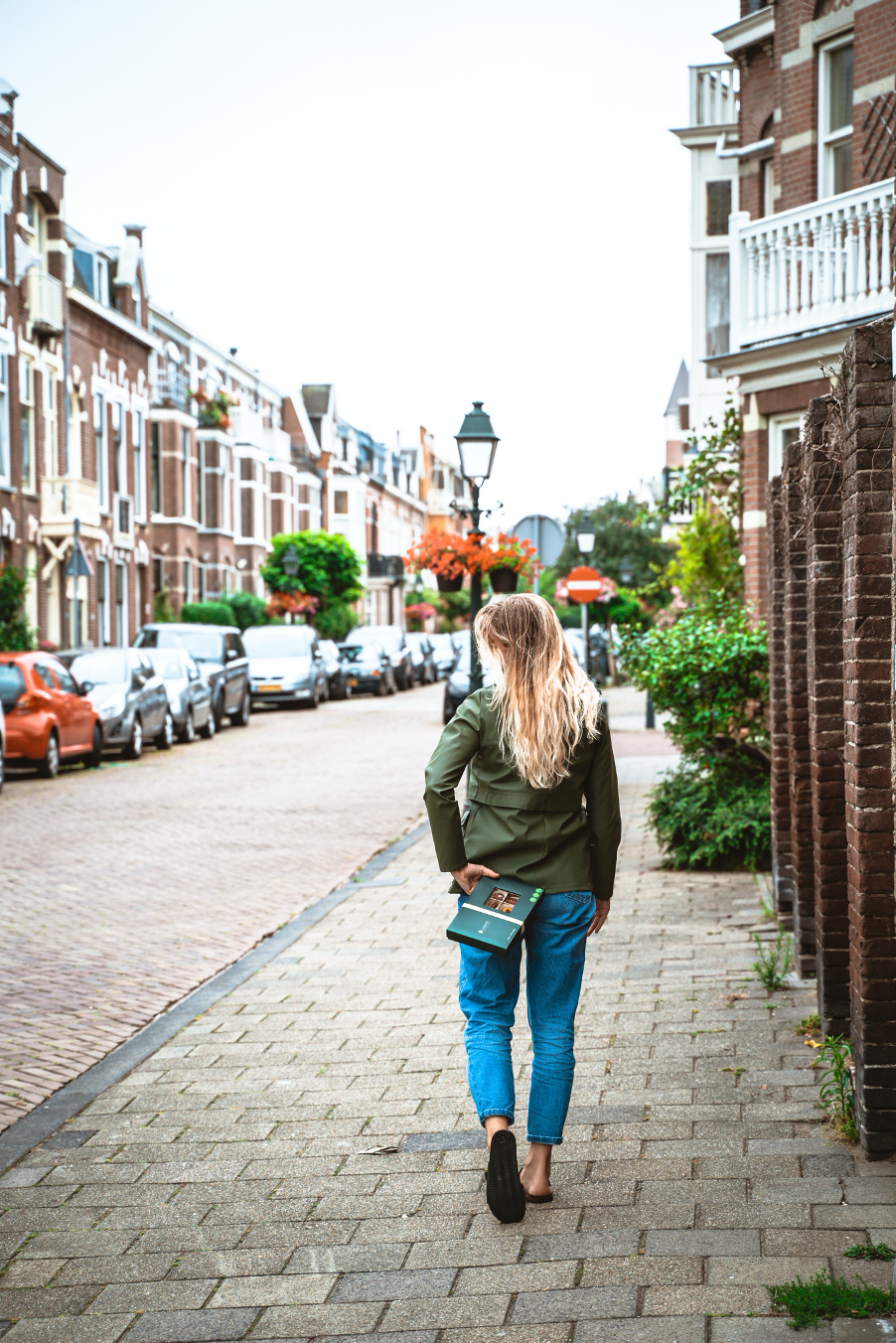 The products should make them feel good, they should taste good, they should smell good. Eventually it makes them feel really good. We wanted it to change how people view healthy products as it's generally seen as boring. What we did differently in that we used the highest quality ingredients possible. Another aspect we care about is the rise of Vegetarian, Gluten and Lactose-Free and Vegan diets and we want to support it. We just got Kosher certified as well last week. We need to do it now. We always used to think about the principles we sat down in the business and what does a decision mean for the business every day. We have never and will never sacrifice our product quality. A year into it, we think we have done a decent job. These customers today are a part of the Laumière family, and that is the only validation of the idea we needed.
Did you have any experience/expertise in the area?
My dad has experience of over 20 years as a F&B leader in the Middle East, which has played the most crucial role for the firm. He played a key role in establishing one of the region's biggest luxury food companies.
I have had experience working a market leader in the Energy Drinks Segment as Student Brand Manager, which taught me the skills I needed for branding and marketing a consumer product. The experience as a Digital Project Manager has played a key role in my understanding of people, customer experience, digital journey and digital transformations of large-scale firms.
Have you raised any money? How much?
We haven't raised any money. My dad has put in a majority of his savings into Laumière and that just goes to show how much he believes in the idea. However, to take the product to the global scale we will be seeking limited investments.
Who is your target demographic?
Our target customers are mothers who want the best for their family and themselves. We have been fortunate to have the support of a lot of them across the USA and Canada, which have helped us establish who we are today. Over 60% of our customers are women. We constantly engage with them as they hold us accountable for the decisions we take based on their feedback. We don't just take their opinion but are actively asking it every single day. What do you think? What should we do next? We analyze their answers along with the data and make decisions on that. Inviting customers to be part of the brand story is more crucial today than ever before.
These demographics are choosing higher levels of taste and quality when it comes to choosing their food. Laumière can no longer solely be defined by the price and rarity of its collection; it also encompasses the quality and craftsmanship that is used to prepare and handle the products which give it its aesthetic quality.
What is the funniest/most strange customer request you've had?
A couple of weeks back someone shared a review on one platform where they requested for the Matcha disks as a separate product which is a part of one of the Superfood Parfait Collection.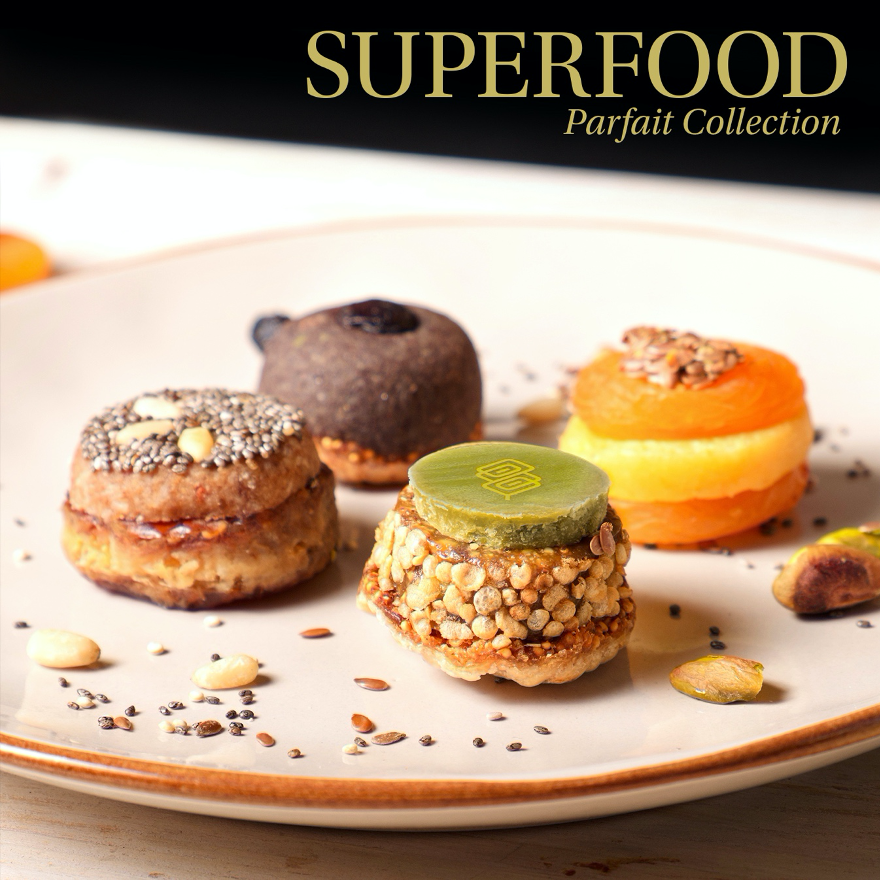 As surprising as it sounds, we were happy that people enjoy our products to a degree where they want specific parts of it.
How did you fund the idea initially?
The idea is funded primarily by my dad's saving.  My dad has put in a majority of his savings into Laumière and that just goes to show how much he believes in the idea.
Where did you meet your co-founder/founding team?
Well, I was fortunately born as a son to my co-founder. The fact that he has taken up the challenge at such an age to establish Laumière truly makes me believe no dream is too big and no age is too old.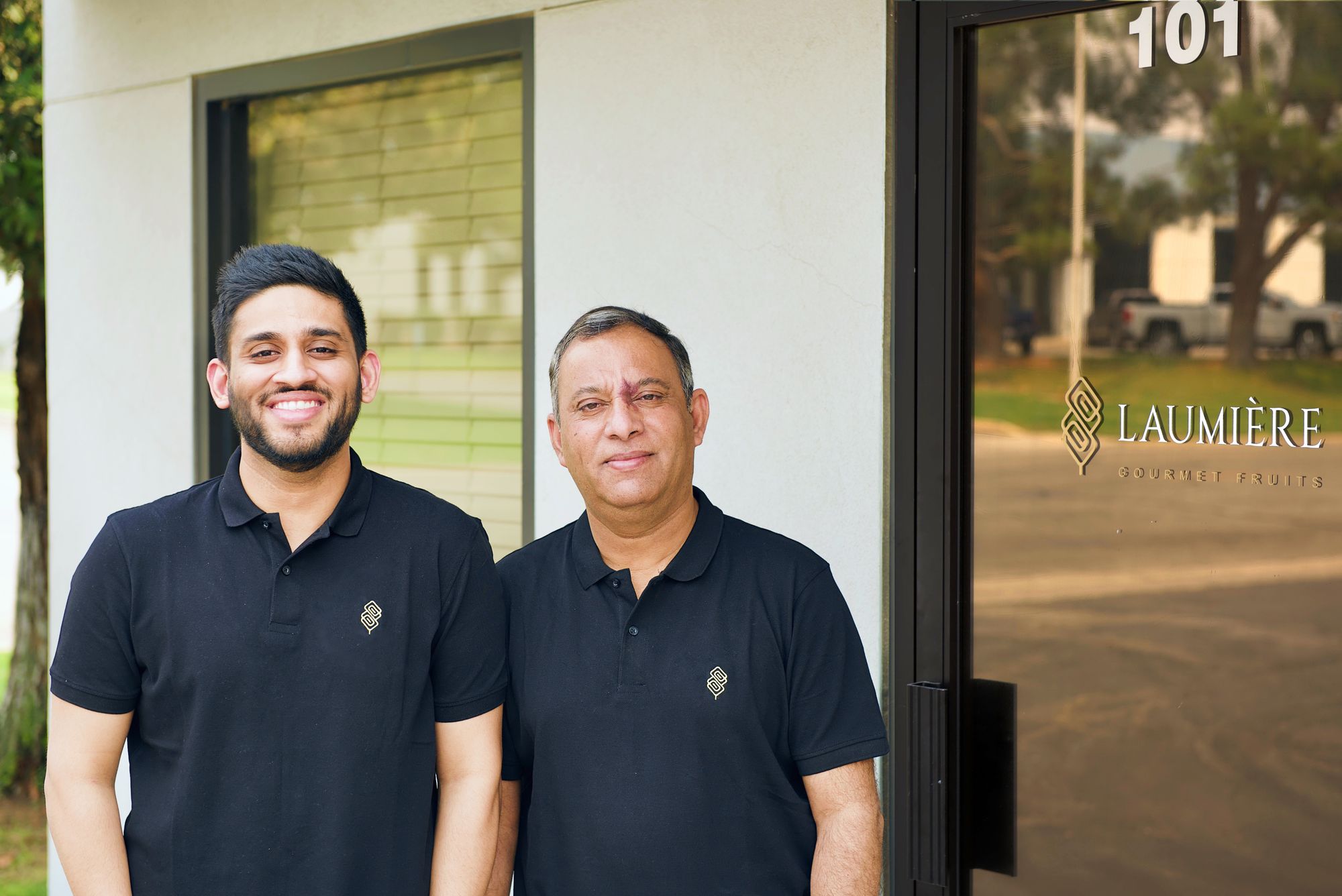 I want to support him in this journey and make Laumière a global brand.
Any tips for finding first employees?
Our first employee was a chef. We needed someone who truly shared the same visions as us to create delicacies which would excite all the human senses, and we were fortunate to have him on board early on. Tips that I can share about hiring the first employee should be based on skills that your company needs but which you aren't a master of. It's always better to hire an employee who is an expert at a particular task instead of mastering it.
Did you run any companies prior?
I was the co-founder of a youth based non-profit organization, Inara. We were striving to help various social groups via volunteering, fundraising, and educating and conducting monthly events.
What motivated you to start your own business?
The idea of building a D2C health focused brand and seeing it grow is a feeling which truly mesmerizes me. I believe in working on ideas which bring a positive impact in today's world. The idea of building a brand like Laumière resonates with my lifestyle and I thought who better to do it than with my dad who knows the ins and outs of the gourmet food industry.
What were your family and friends first thoughts on your company?
Our family has been our biggest backbone in the building of Laumière. They have been there for us at every part of the journey and if it wasn't for them, we would be what we are today.
What motivates you when things go wrong? What is the end goal?
You need to first create a product and experience that people want to share, that fills the gap and that solves a real problem. If it doesn't, it is not going to work. Gone are the times where you can acquire customers online and grow the business. Seth Godin says that you need to be prepared but not ready. What it means to be ready is that it's going to work. But you do not know if it's going to work.  You need to be in it for the long term and build that personal connection with the customers and cultivate the relationship. The idea that this is a long-term game and not a short term is what motivates us to keep going. We want to build a brand that pays attention to quality, health, and wellbeing and truly resonates through everything we do.
Word of mouth drives massive adoption for Laumière. Making a product where the customer raves about it is really hard but that's the best way to go about it when you're selling a product. Don't ship things that are sloppy and you aren't happy with but if the thing holding you back is that is not ready, it's not perfect – those are the symptoms of fear and you will never get past it.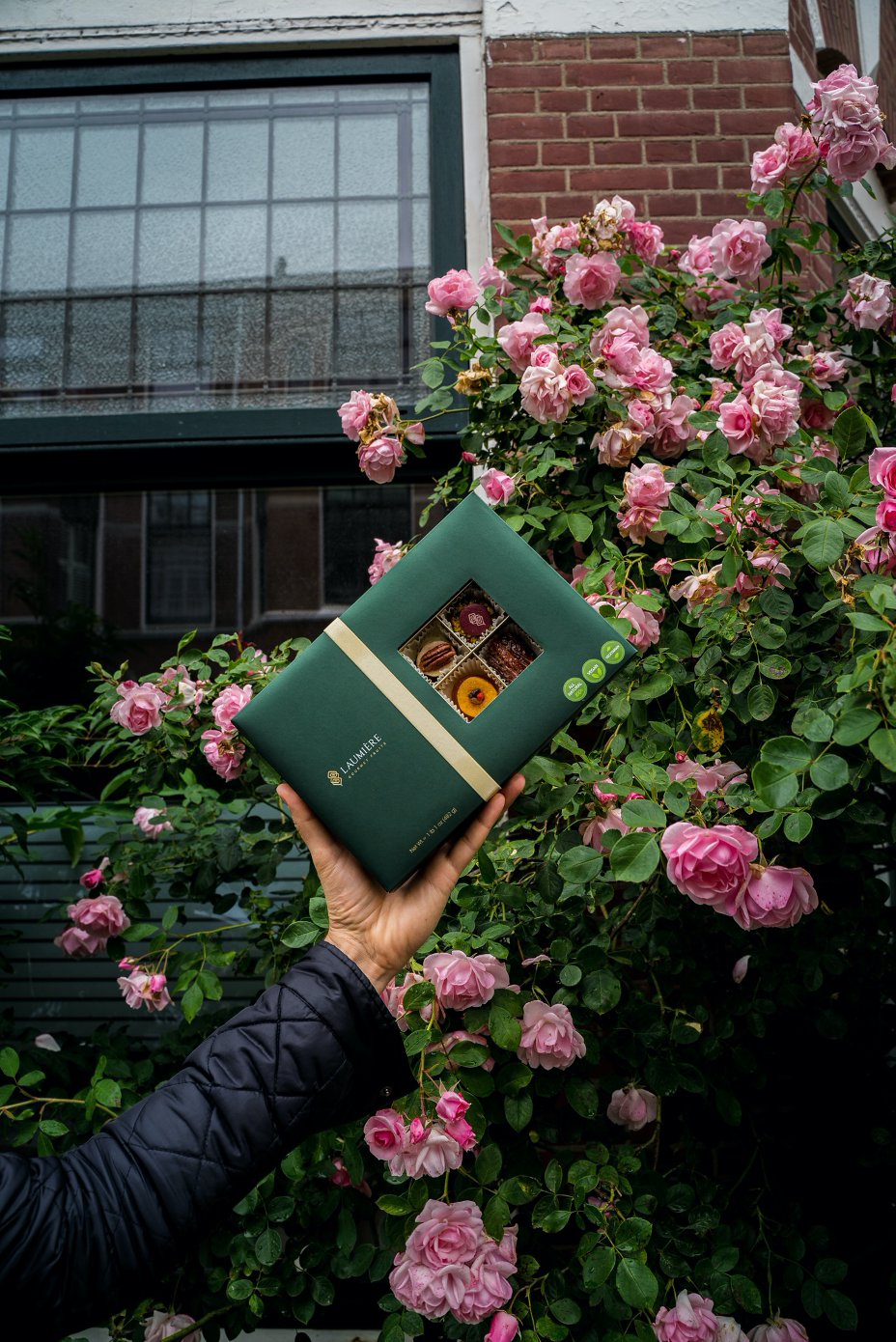 Our end goal is to symbolize a global brand celebrated as a trendsetter in the world of premium & healthy gourmet assortments. It will take a couple of years but we will get there.
Do you have any advice for someone just starting out?
Do your homework to check what you are getting in before you are getting into it. The more prepared you are for the kind of business you are getting into, the earlier you can have a stronger understanding of it.
What has driven the most sales?
Website is the most important channel to build sales primarily because you have the control over the entire journey to build a direct relationship with your customer. Understanding a customer mindset for the purchase journey is very critical. Now, more than ever before, customers themselves want to take the charge in their purchase journey. Understanding the behaviors and actions, motivation, attitudes is what brings conversion..
Word of mouth has played a key role in driving sales. As a D2C brand, we have seen good conversions from Facebook and Instagram ads. Influencers & e-mail marketing has played a crucial role in establishing the brand and the personal relationship with our customers. Nearly 100% of our advertising budget is allocated online.
What is stopping you being 3x the size you are now?
In today's world, you do not need a million fans. You need a few 100 customers who love your product and will promote it further. What do we have to do to have a customer buy a Laumière gift box?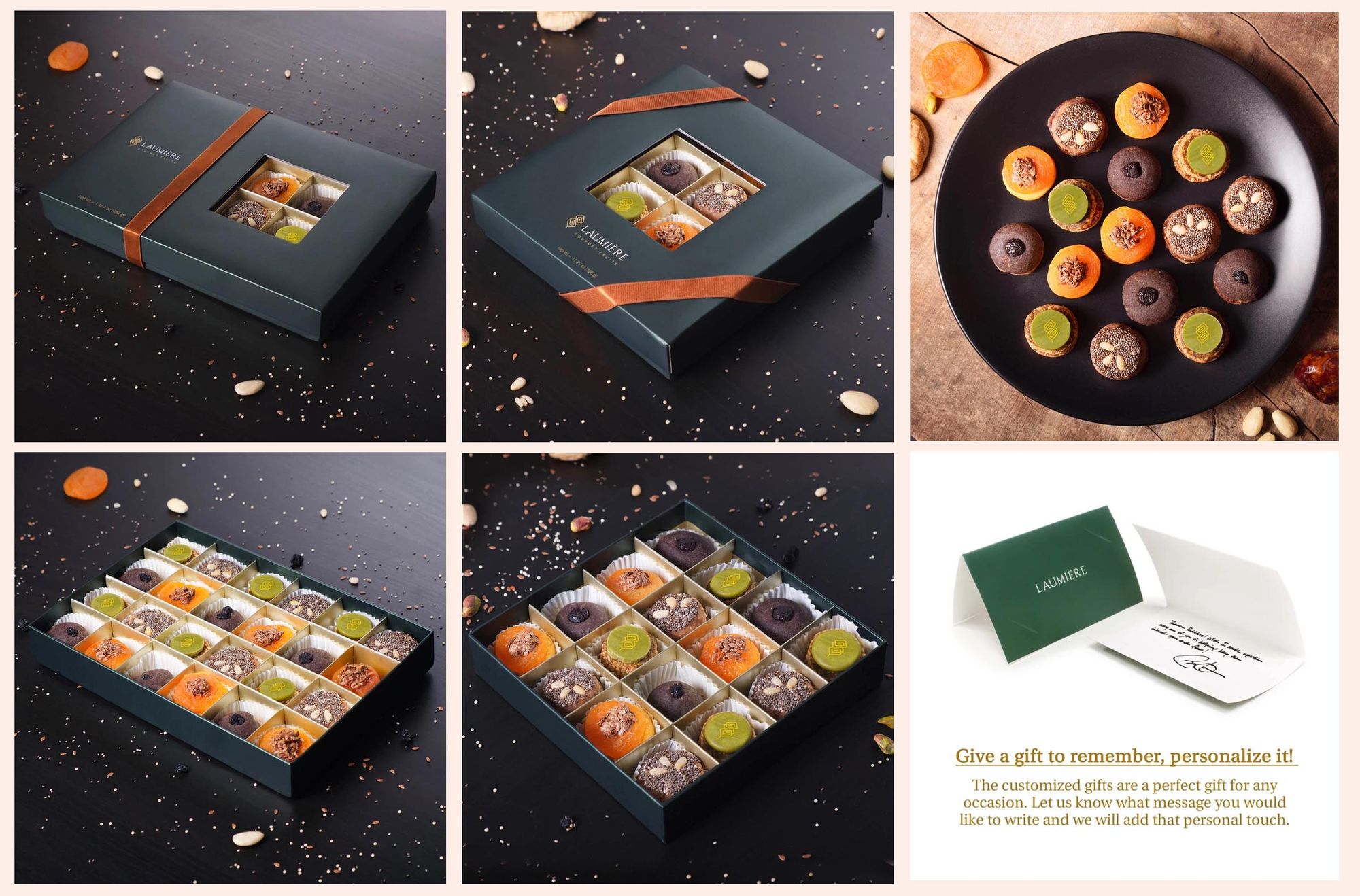 Making extremely good products won't cut it. It has to be the best possible option available in the market. If we don't want to make average stuff for average people, we need to make unbelievably good products for a few people who want it. The customer directly gets to decide what is important and what is good to talk about it and spread the word. This is the key to scaling organically and that is what we want to work on instead of exponential growth.
How do you protect yourself from competition?
The way we see it is that we as a company are very different from our competition. We see ourselves as an innovative food brand and the innovation never stops in our headquarters. The segment of gourmet fruits is still under defined. Nonetheless, seeing people move towards a healthier lifestyle as a whole is a great sign and we are sure to see it build up over the next couple of years and want to be a part of the movement. Building a healthy relationship with food helps to achieve physical, emotional, and mental wellbeing. Good eating habits enrich our lifestyle. For these reasons, we always balance nutrition and great taste, using premium standard and natural ingredients.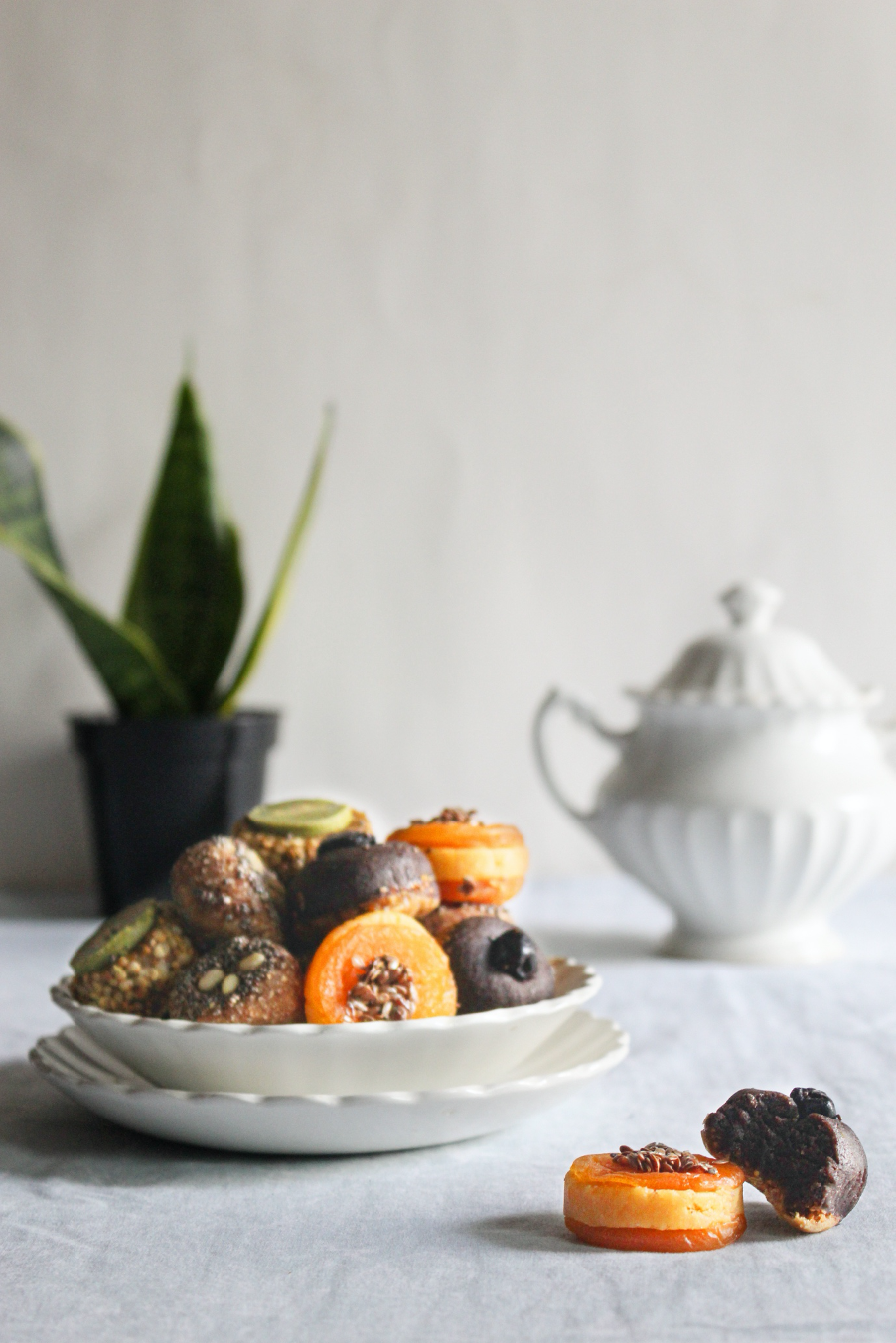 We focus on the premium customers who are looking for healthy alternatives, with no preservatives. We noticed that there is a gap and this is an industry which is rather open. There was a problem no one was actively trying to solve and we believed there was a space for us to do things differently in this category. What was available was either premium chocolates, sugar heavy products or plain dried fruits and nuts.
What are the top 3-5 apps your business could not run without? Why are they essential?
Shopify, Amazon, Trello, Slack
Shopify: The app tells us what's going on our web store
Amazon: The app tells us about our sales on Amazon
Trello: For internal tasks management we use Trello
Slack: We use this communication with multiple teams that we work with globally.
What are your favourite books?
3 books I would like recommend are:
Never Split the Difference by Chris Voss - This book makes you realize how important negotiation is in your everyday life as an entrepreneur. It reminds you that negotiation is a practice. You will be best aided by these books by taking a chapter at a time and practicing the ideas and techniques. Practice them on your family, on your colleagues, and on your friends to make the most out of it.
Pour your Heart into it by Howard Schulz - As an entrepreneur, I am truly inspired by Schulz. This book is basically Schultz's memoir, a major part of which includes Starbucks. It's very well written, in fact quite straight forward. He was setting up Starbucks ground up when everyone wanted to focus more on tech-based startups. He showed his perseverance in his journey and it has truly mesmerized me.  Schultz, nevertheless, is very inspiring and this book is surely worth a read.
High Growth Handbook by Elad Gil - I am currently reading this and it's basically a checklist of areas that a first-time cofounder should focus on. A collection of interviews with people who started, invested in, and scaled up companies. Probably the best way to learn. Elads skillful way of making choices truly makes it relatable. I see this book as a must read for founders, engineers and product owners for the insight it gives to all the other functions needed to make your idea really work.
What are your favourite podcasts?
Daily Mastery by Robin Sharma and The Prof G Show by Scott Galloway
What are the next products you're working on?
With Q4 coming up again, we are excited to work on L'Automne Collection along with Cadeau De Noel Collection. For the first time, we will be having a Diwali Collection and Hanukkah Collection. In Q1 2021 we plan to launch products which are more for everyday use. A lot of customers have been requesting for it and we are working on it. These healthy snacks are going to embody our vision to create the world's finest fruit-based products tailored for tasteful customers.
Where do you see the company in 5 years?
We are looking at expansions to Europe and Middle East. In the next 5 years we want to have a strong foothold in the markets we are present in. UAE & Europe both are some of the fastest growing global markets for luxury foods, stimulated by factors such as rapid economic growth and significant income.
Would you ever sell?
We do not plan to in the recent future. We want to build the brand ourselves before we are even ready to sell.
| Company Name: | Laumière Gourmet Fruits |
| --- | --- |
| Founder: | Vivek & Varun Sharma |
Comments