I started my own business when I graduated high school. My business is Swin.Co and I run everything myself. It is a jewelry company that focuses on small batches and one of a kind pieces.
My mission is to inspire young girls to find their style & become entrepreneurs themselves. I had no idea what my company would grow into when I first started it. I only had a few necklaces selling for $15 per necklace, now I have more than 20 styles that are each over $40.
Was it a lightbulb moment or gradual moment to start Swin.Co?
Swin.Co was definitely very gradual, I have been making jewelry since I was a little girl and working for another company since high school. When I was leaving for college, as an entrepreneurship student, I knew I would need a way to make money from my college dorm. I used my knowledge of the jewelry industry and started Swin.Co. At first, I was making inexpensive pieces for low prices. I wasn't focused on being the best, just something that people could buy. Slowly, through the years, I have noticed that my target market really wants quality, not low prices. Through the years, I have gradually moved towards higher quality pieces for reasonable, but higher prices. The entire business plan for Swin.Co has changed because of that.
How did you get your first three customers?
At Swin.Co's start, I was selling pieces solely through word of mouth and instagram messaging. Girls would message me if they were interested in pieces and I would hand deliver them or they would come pick them up. It was a very small operation when it first began.
How did you validate the idea?
The whole reason I started SwinCo was because I truly have a passion for fashion and I need an outlet for my creativity. Studying business does not always allow you to use that part of your brain. I also wanted to have a way to support myself at school without having to ask my parents for money every weekend, and this company made it easy for me to do that!
Did you have any experience/expertise in the area?
I have been working for a small jewelry company in Chagrin Falls, Ohio for the past 8 years. I still come home on breaks and help her design different pieces.
I would say that I have a lot of experience in the industry also because I simply love jewelry. You will always see me wearing multiple pieces.
Have you raised any money? How much?
I started the company with my own funds and have done that since the start, I do not have help from outside. I have never raised money but I would like to at some point to really get the company to another level.
Who is your target demographic?
My target demographic is women ages 18-28 who want lasting jewelry at fair prices.
What were your family and friends first thoughts on your company?
Everyone has been so supportive from the start. In the beginning, a lot of my business was through word of mouth which was great because my family and community was all talking about it!
What motivates you when things go wrong?
What is the end goal? When something goes wrong I put myself in the position of the customer. I am the perfect example of my target market which gives me an advantage in knowing what people want. I try to solve the situation in the way that I would hope another company would do the same for me. The end goal is always to make sure the customer has a positive experience and will vouch for me to other potential customers.
Do you have any advice for someone just starting out?
My advice to someone who is just starting out is that nothing is too small! I had no idea what my company would grow into when I first started.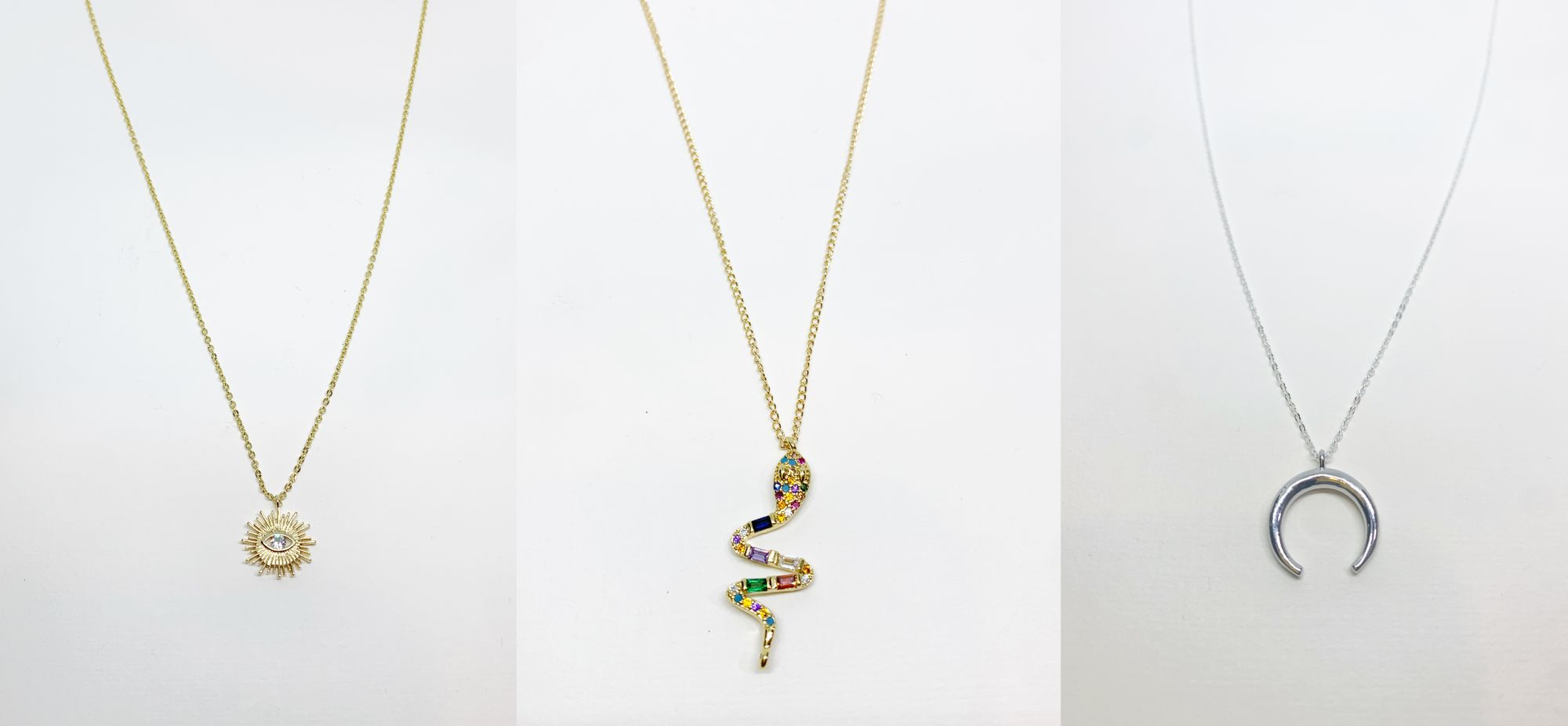 I only had a few necklaces selling for $15 per necklace, now I have more than 20 styles that are each over $40. If you have a talent, and you can find a community that likes what you do, you should try! It never hurts to try.
What has driven the most sales?
It amazes me how much of an impact instagram makes on sales. There is an obvious correlation between how much I post, and how many sales I will make. The more I focus on social media, the more products I will sell. During quarantine I have had a lot of opportunity to focus on social media, specifically instagram. My target market is very involved in instagram which makes it the ideal marketing channel for Swin.Co. If I want to reach adults, emails are a great way to showcase my business. I have driven a fair amount of views and sales through email campaigns.
What is stopping you being 3x the size you are now?
Right now I do not have the funds to grow my company substantially. I also do everything on my own. Financing, marketing, PR and the physical design is all done by me. I am looking to hire an intern in the next coming months but it is hard to fit that into a college budget. I would love to grow the company more in the next few months after having so much time to focus on it during quarantine.
How do you protect yourself from competition?
Exceptional customer service and personal interactions via social media. Every night I go through my instagram feed and comment on girls instagrams that I think would like my products. I know a lot of companies do this, however, I personalize each comment to the photo and the caption. I think this makes girls feel like they're buying from a friend, not a warehouse.
What are the top 3-5 apps your business could not run without? Why are they essential?
Tezza: Tezza is the photo editing application I use to edit all my photos. Instagram is the most important marketing channel, therefore it is important to make sure my pictures resemble similar aesthetics to my target markets feeds.
Squarespace: commerce - This is how I add inventory to my website and track orders. It is nice because I could be away from my computer and someone makes a customer order, I can create a listing for them on my website in 30 seconds.
Preview: This shows me how my Instagram grid will look before I actually post a photo, I want to make sure my feed is pleasing to viewers so they actually follow my account rather than looking at one post then never checking it again.
What are your favourite books?
I LOVE "The Defining Decade" by Meg Jay. I read this and was immediately motivated to transform my entire business model. I think every twenty year old should read it, regardless of what they want to do.
What are the next products you're working on?
I am currently working on creating an Ambassador Program. I am spending a lot of time on marketing projects after seeing such a strong correlation in social media and sales. I think I have perfected the products and price points enough that I can move towards marketing to larger audiences.
Are there any releases you can tell us about?
I think something unique about my company is that all the jewelry is "small batch". What this means is that each piece might only be made one time. I constantly have my inventory on rotation. There are new arrivals every week. I like to do this because it allows me to have low inventory levels and motivates people to check in every once in a while and see what is new.
Where do you see the company in 5 years?
As a senior in college, I think I really need to decide where I want my company to go. I plan on working really hard for the next 6 months, then seeing if it is a side hustle, or I really want to pursue it. That being said, I would love to have a storefront that also carries clothing, and create an entire fashion brand for young girls.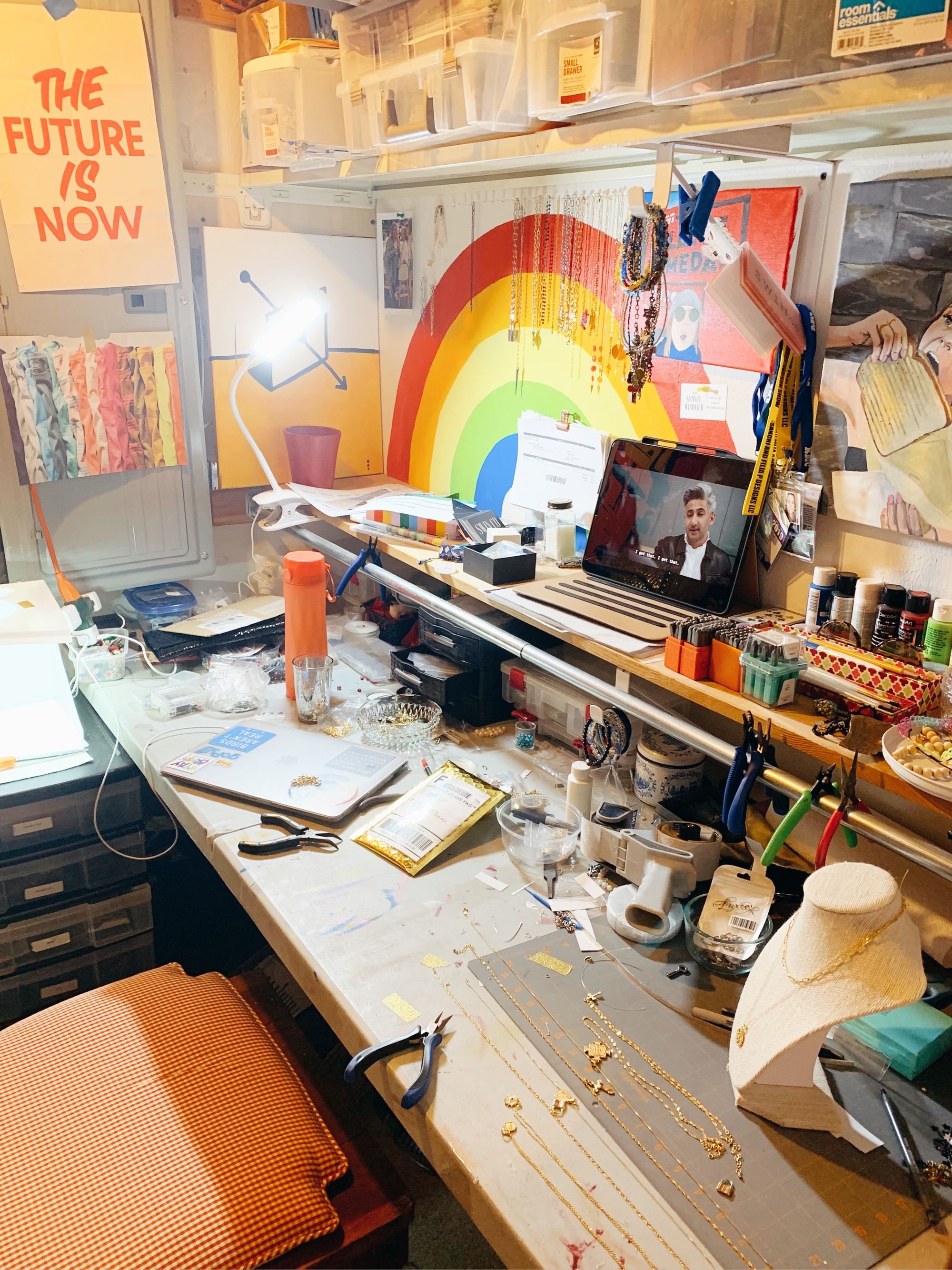 I also want to teach young girls about entrepreneurship and motivate them to follow their passions. I would love to embody that into my business as well. I can also maybe get more into this if you think it is worth sharing
What is current revenue? If you don't mind sharing
$10,211.37. I would give at least 40% of this to the past 4 months.
Would you ever sell?
No.I started my own business when I graduated high school. My business is Swin.Co and I run everything myself. It is a jewelry company that focuses on small batches and one of a kind pieces.
| Company Name: | Swin.Co |
| --- | --- |
| Founder: | Sydney Winovich |
Comments