The decision to start an activewear brand was both a gradual decision and lightbulb moment. My husband, Jeremiah, and I had been talking about starting a business together for awhile – we just didn't know what industry we wanted to enter. But, one day the lightbulb came on – activewear! It began on a snowy, moonlit hike when I was surrounded by women actively helping to lift one another — physically and mentally — to reach the top of the mountain. That experience of women empowering women stayed with me.
This felt so natural to me because not only do I have a passion for fashion, but, as a mom of four, I was already spending most days in leggings and performance tops to accommodate my busy lifestyle. And, everywhere I went, people would ask where I got my clothes. So, it felt very organic to create my own line.
Like with any new business, our first customers were the people closest to me: my mom, my sister-in-law, and my best friend. Networking and word-of-mouth is still the No. 1 reason people hear about ZYIA Active.
In the early stages, Jeremiah and I started putting together a business plan to find investors. Before we could finish writing the plan, anyone who knew about us was offering to invest – we eventually had to start turning people down once we raised $250,000. Since then, we've managed our money carefully and have been fortunate to have a positive cashflow ever since.
ZYIA Active is a family-owned business – our first four employees were all family (working out of my living room!). Beyond that, the first employees at ZYIA's HQ were all recruited through networking and word of mouth.
Who is your target demographic?
Our target demographic is women from all walks of life who want to live their best lives through physical activity, social interactions, and financial independence. Our customers are your neighbor's daughters, the active stay-at-home mom down the street, military spouses, personal trainers, Utah Jazz dancers, and the list continues. Our styles range from XXS to 4XL.
Did you run any companies prior?
I have no business background or formal education. Before ZYIA Active took root, I was a stay-at-home mom and Jeremiah was the CEO of another large company. Jeremiah came home day after day concerned that he was being pressured to lead the company in a way that didn't align with our morals. It made us think that we needed to start something that we believed in and could run both ethically and honestly – and that was our motivation. ZYIA Active is so much more than activewear. Our vision is to empower women through our four pillars: Community, Activity, Uplift, and Light. We are not only building a brand founded on these pillars, but we're also building a community of people who want to be apart of a company that is committed to doing the right thing – always.
Our family and friends were all in – and still are. Every single friend and family member has either bought something or become a sales representative.
What motivates you when things go wrong? What is the end goal?
When things inevitably go wrong, I always come back to our sales reps and the lives we are positively impacting – they are the reason we exist and our motivation to continue. As a company founded on empowering women with a mission to inspire and uplift others, I think of all the ways that ZYIA Active is changing the lives of and helping women globally. Our reps regularly share their stories with me and how this company has helped them create opportunities to provide for their families. To date, we've paid out over $30M in commissions to our sales reps, and it is really humbling to think how many lives have been impacted for the better.
Social media has driven the most sales. Instagram accounts for 85% of our revenue, and Facebook is also a big driver of traffic. The only thing stopping us from being three times the size we are is time,but we know we'll get there.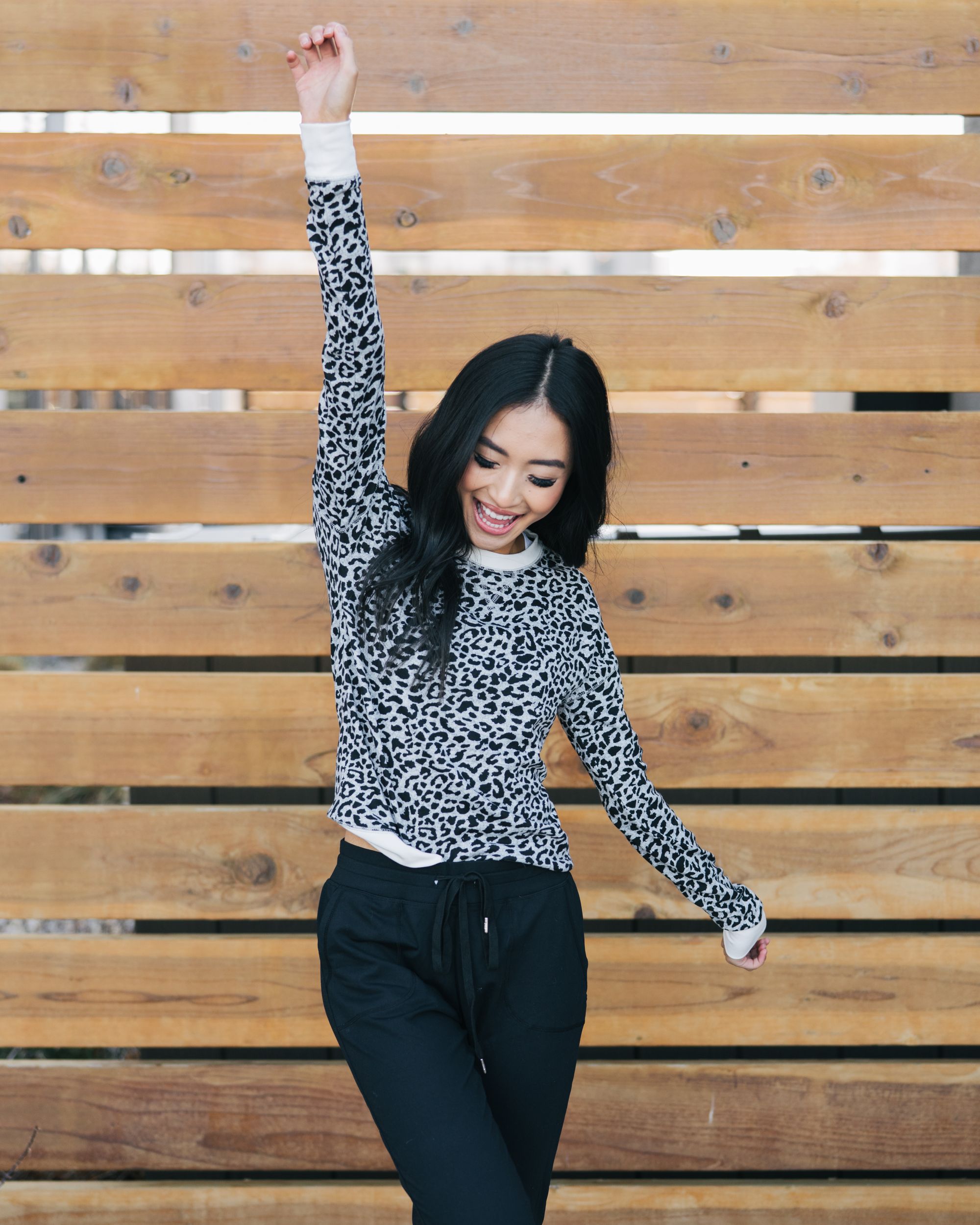 The best advice I can give to someone who wants to start a business is this: First and foremost, you really do have to work hard. I always say, "You have to dream big." And while I believe in the power of that, there's a lot of hard work that goes into those big dreams. Also, surround yourself with people you can trust. When I look at our success, I have no doubt that it's because we've surrounded ourselves with people we can trust who not only care about our company as much as we do, but also care about our sales reps – the people we are on a mission to uplift. Lastly, while we all strive for perfection, sometimes that desire can be counterproductive to growth. When I get in the headspace of wanting everything to be perfect, I say to myself,Don't let perfection impede progress.
How do you protect yourself from competition?
I'd be lying if I said I didn't think about the competition. We've even had imitators try to copy our business model and poach our sales reps. What protects us is our community and culture – not only are we providing the best products at an affordable price, but we're also building a great community founded on our four pillars. Staying true to our mission and being committed to quality and consistency sets us apart from the competition.
What are the top 3-5 apps your business could not run without?
Instagram – it drives 85% of our sales.
Facebook – has also played a huge part in our success.
We also have a private app for ZYIA representatives. This app is for internal communication and has everything our reps need in one place to help them succeed.
What are your next steps?
I can't elaborate too much, but we are currently working on a line that is more environmentally-friendly and made from recycled fabrics among other sustainable inclusions.
As for the future of ZYIA Active, I honestly hope the next five years aren't too different from where we are today. We want to remain committed to the culture, brand integrity, and the community we are building – and we are confident that healthy growth will follow if we remain grounded in these ideals. We have no plans to sell – we're having way too much fun!
Moreover, what started as four family members working out of my living room has grown into over 150 full-time employees; more than 16,000 sales representatives; and 70,000 sq. ft. of warehouse space. Additionally, new products drop every Wednesday and styles sell out in hours or days. Today, we generate more revenue from a single Wednesday drop than we did in an entire month in 2018.
Comments