After learning his daughter's condition, Kevin DeMeritt worked with scientists and doctors who helped him formulate the most effective products to provide relief for his daughter's Juvenile Rheumatoid Arthritis condition. They were able to formulate a products with an all-natural ingredients without adverse side effects. He added CBD into the formulas he already had for Aspen after learned about CBD and its potential for relief and it worked even better for her. 12-years later, Chil Wellness launched with its first CBD salve to restore the health and joy of consumers.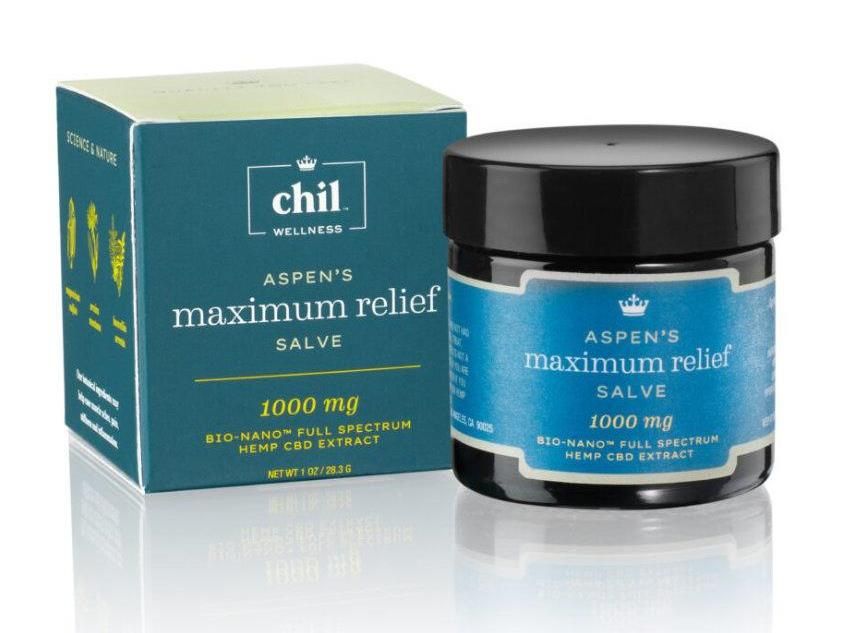 Now the thriving CBD company has a wide range of products from tinctures to salves and oils to sleep pills. The company most recently teamed up with the Arthritis Foundation for the next year to help people living with arthritis or pain find that relief to elevate their quality of life. In fact, Chil Wellness will donate a portion of the sales towards the Arthritis Foundation for every purchase of a topical product by August 31, 2021. They made a minimum contribution of $100,000 to the said foundation. So far, the wellness company has donated over 40 thousand dollars to the Foundation.
Was it a lightbulb moment or gradual moment to start Chil Wellness?
The  journey started when my daughter Aspen, at just 18 months old, had shooting pain in her legs to the point where she could not stand. Soon after, she was diagnosed with Juvenile Rheumatoid Arthritis. Aspen was placed on multiple medications to control her inflammation, but I soon found that these prescriptions came with powerful side effects.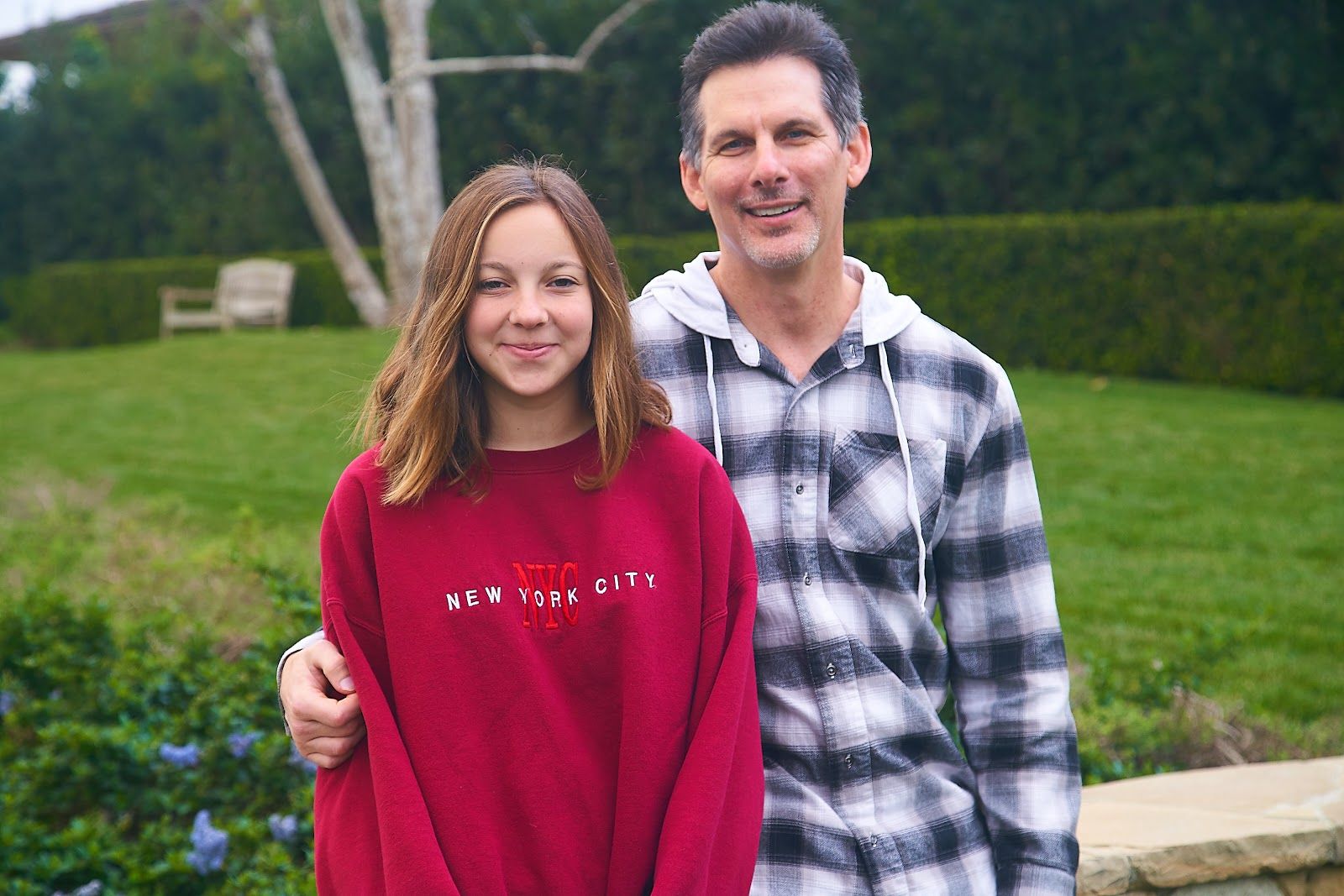 As a parent, I could not just stand by. I began my research to find safe, natural ingredients that could bring relief to her tiny body and restore the joy that the pain had stolen from her.  I don't think I chose to start a business in this case, the business started from a passion project and grew into a business.
How did you get your first three customers?
Friends and family would see the progress Aspen was having when she had her arthritic flare-ups, and we would put the formulations on her knees and joints.  They started to ask for the product to see if it would help their sore back or knees or even people they knew had arthritis. People seemed to have all kinds of pain they were trying to get some relief from and would test the product out and come back and ask for more.  At some point, I think they started to feel like the samples we were giving them were working but didn't want to ask for more, and they started to ask if they could pay for a bigger amount.  That's really when we thought about the product as a business that could help others and help improve the products even more.  
Did you have any experience/expertise in the area?
I really had no expertise in this area at all.  My wife and I started to formulate salves from ingredients we researched online.  After we hit our ceiling of knowledge, we hired scientists and doctors to help with the formulations.  I'm happy we didn't start with the scientists because the learning experience we gained helped us learn about different ingredients and how to choose the right quality of ingredients for the best possible product.  
Tell us about your relationship with the Arthritis Foundation?
The relationship with the Arthritis Foundation started when Aspen was initially diagnosed with Arthritis.  That relationship really took off in 2010 when she was the Los Angeles youth honoree for the Arthritis Foundation at the age of five.  The Arthritis Foundation was a tremendous help through  education, support and research.  When we launched Chil Wellness and saw how many people with arthritis were having success with our products, we contacted the Arthritis Foundation to see if we could put a relationship together where together we could help even more people.  We have committed a portion of every sale back to the Arthritis Foundation to help their research, support programs and hopefully help them find a cure.  So far we have donated over $40,000 dollars to them and our commitment is to raise at least $100,000 dollars over 12 months and we are ahead of schedule.  It's a great feeling to be able to give back to the people that helped us so much and to help others with some relief as well.  
Have you raised any money? How much?
Chil Wellness is all self-funded at this point.  We have seen good success with our products and people continue to re-order.  We may have been able to grow more quickly by taking on outside investors but I think it's easy to sacrifice quality for the profits that the investors expect to receive if you take on investors too quickly.  It is very helpful getting feedback from customers about how the products work or feel and has helped us refine them to the point we feel really good about them.
Who is your target demographic?
Really anyone with sore muscles and joints.  We started off focusing on people with arthritis and that organically grew into people with more active lifestyles.  We now have thousands of people from moms, dads, weekend warriors and elite athletes that use our products for their sore muscles and joints but for an entirely different reason.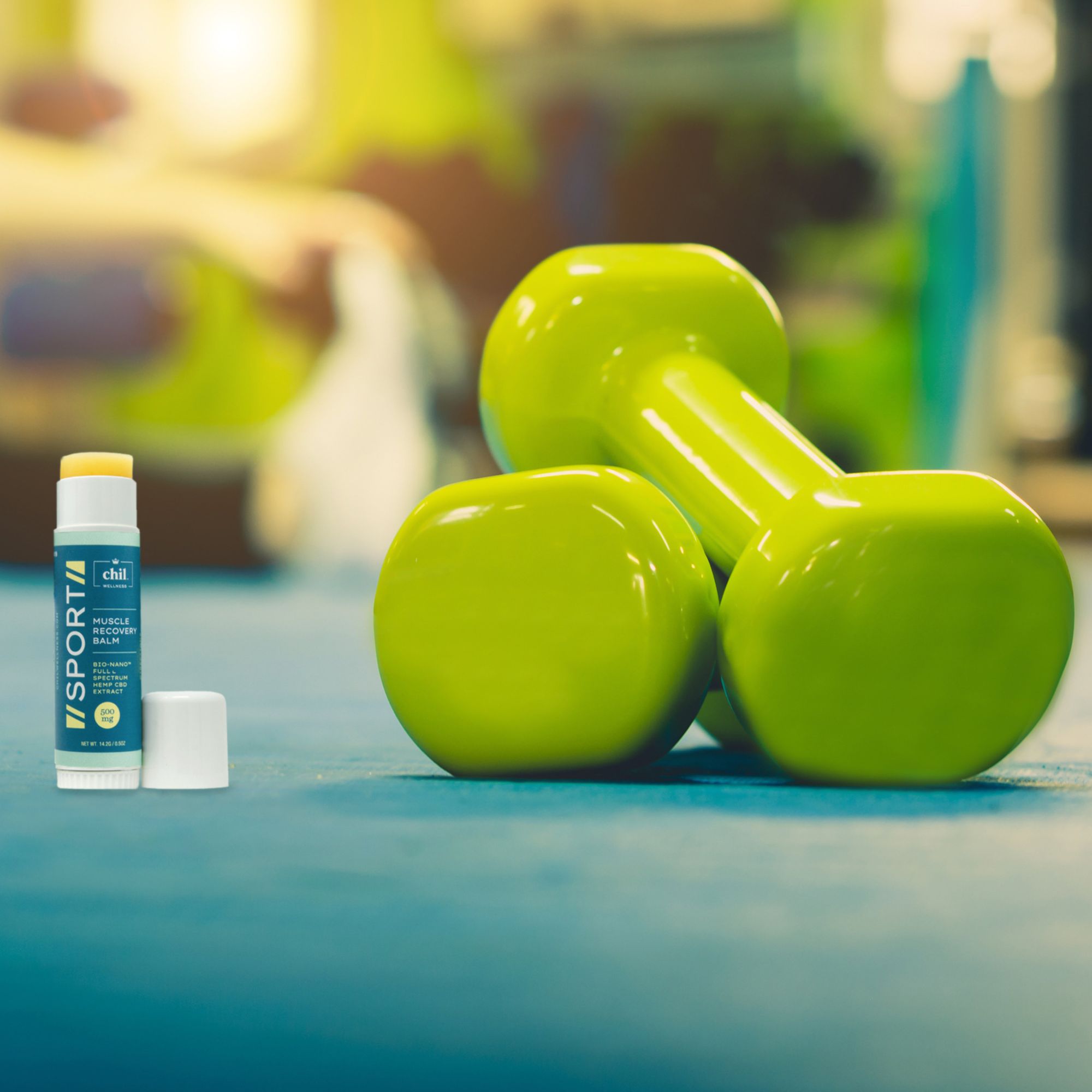 This expansion outside of arthritis has pushed us to create a few different products aimed at helping people who have sore muscles and joints from working out, sports or other activities.  We even see people that work in physically demanding  jobs like construction using the products.  
Any tips for finding first employees?
The most helpful tips I could give on finding and hiring the first employees are that the new people have to have a passion for the space you are in.  Secondly, you have to clearly communicate your vision to them and make sure they are on the same page.  Don't hire someone who just wants a paycheck.  Spend time with them and find out what their goals are as well.  What do they want out of their career as well.  Find out how you can work together to realize both parties' objectives.  That person is going to stick around long term and go through the ups and downs of business with you.  
Did you run any companies prior?
I have owned a financial company for the past 22 years, a real estate investment company for the past 12 years, and I am part owner in a trampoline park franchise for kids called Sky Zone that was started about six years ago.    
What motivated you to start your own business?
When I first started in business, I did so because finance was my passion.  The trampoline parks were a way to help kids get out of the house, off of their phones and have some exercise for a few hours.   I thought that most families were having the same issues with their kids that I was having; too much screen time and not enough exercise.  Chil Wellness is a passion project.   The idea initially started because of my daughter but grew into a mission to help others as well.  
What were your family and friends' first thoughts on your company?
Everyone was very supportive.  A new business takes up a lot of time to get it going in the right direction, making sure the products are right and getting the first group of people to try it so they can see results and tell others.  I think because of the other businesses that I started, the family knew what was coming and pitched in to make sure it was a success.  I can't tell you how many hours we spent packaging sample products as a family to send out for people to try but it also brought us closer together.  When you have that much time together, you really learn about everyone's day or week much more deeply.  I don't think anyone will forget those days.  
What motivates you when things go wrong?
When something goes wrong, it's simply a learning experience in a process that shows you how to make something better.  Whether it's a product or our processes, we know everything can be improved but when you are trying to improve, you are going to have setbacks that are unexpected.  Without those setbacks, you won't learn the things that are wrong so you can improve them. I would rather see our people fail at trying to improve some part of our business than to stand in one place so they don't fail and learn.  
Do you have any advice for someone just starting out?
Make sure you have a product market fit for the people you are trying to help.  Without a product that people want or need, you will never have enough money to survive because you will be paying for improvements to get them to purchase the product without sales to support that process.  Test the product with people first, get feedback, improve it to a point that someone is willing to pay for it and launch.   I think this one piece of advice was the best piece of wisdom someone ever blessed me with.  
What has driven the most sales?
Word of mouth.   When our product started to work for Aspen, and then friends and family, word got out and we had our initial customer base.  We see that same word-of-mouth driving sales today in a more viral way.  Facebook and Instagram have allowed people to comment on their purchases and drive others to our site.  You still have to market the products but the word-of-mouth is a multiplier for us.  I think word-of-mouth also validates your products.  There is no positive word-of-mouth for products that don't work.  
How do you protect yourself from competition?
I have found the best way to protect against competition is to have a passionate reason for wanting to run the business in the first place.  The company is "your story" and no one else has that same story.  If there is passion, it will come through and people will differentiate you from others, especially if your competition is in the business for profit as their driving factor.  Yes, the product needs to do what you say it will for people, the quality needs to shine through, but in today's market, products are sometimes replicated in weeks or months.  The one thing those businesses can't replicate is your individual story and passion.  Long-term, the passion will help keep you going through the slow times while the competition that is in it for profits only won't want to stick around.  
What are the top 3-5 apps your business could not run without? Why are they essential?  
Basecamp, Slack and Dropbox.  They help make tasks, communication and organization so much easier.  Microsoft office is a must for most everything else.
Most all of the products listed are cloud based so everyone is working off of the same documents or set of data. Each part of the organization may have incredible apps that they use for that department, like manufacturing or marketing, but the entire organization uses Basecamp, Slack and Dropbox to help make daily tasks easier.   Communicating tasks, goals, KPI's and information to everyone who needs it in real time is critical for success.  Without clear communication and information it's hard to scale, have accountability or efficiency.
What are your favourite books?  
My two favorite books are Scaling up by Verne Harnish and Obsessed by Emily Heyward.
What are the next projects/products you're working on?
We just started our relationship with the Arthritis Foundation recently and I want to focus on that for now. I would like to exceed our company's giving goal and help as many people as we can find relief and a better quality of life.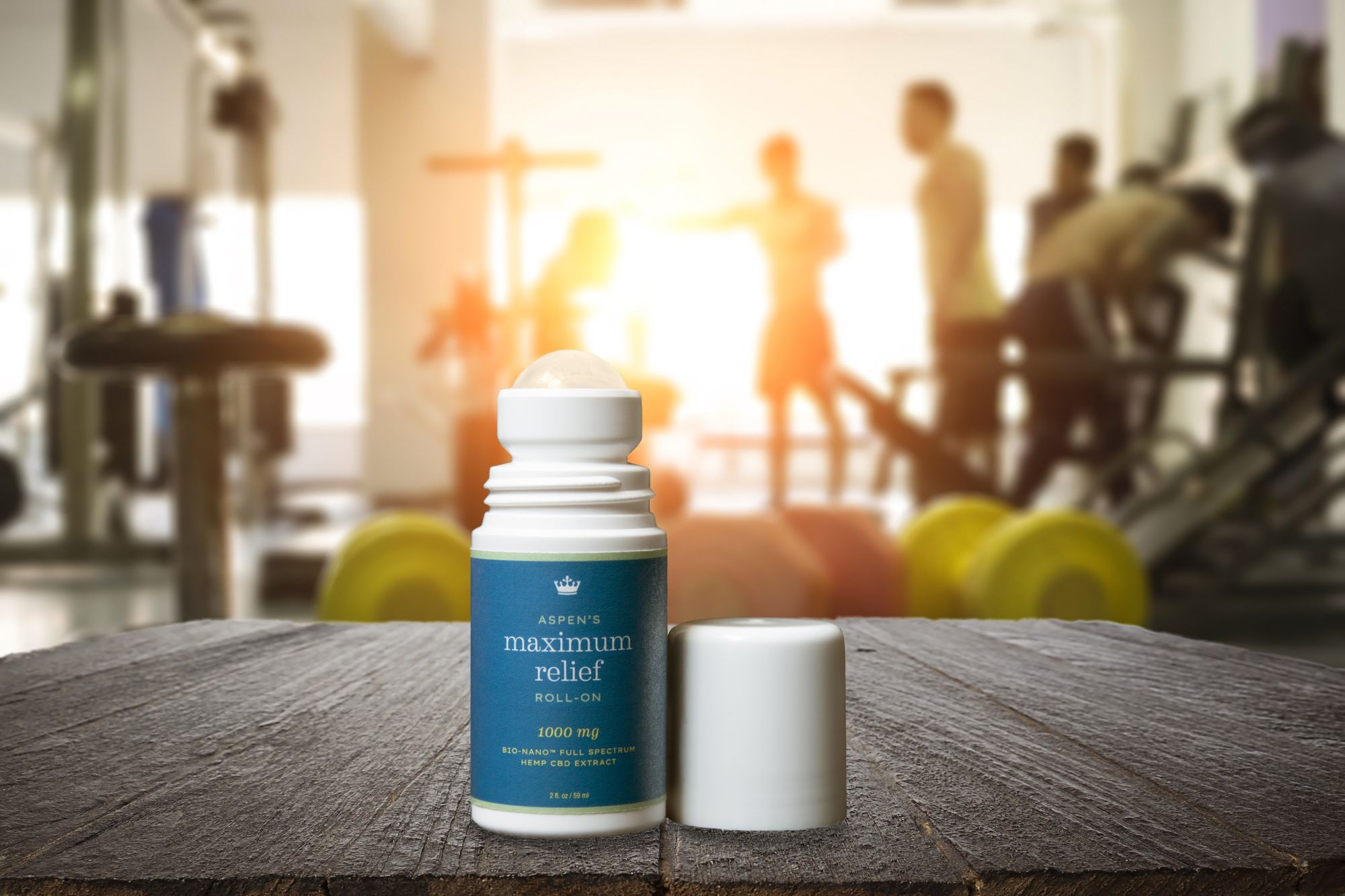 I would like to think that if we can help not only people with arthritis but a lot of different kinds of muscle or joint discomfort, we will be able to raise awareness, money for research and a cure for arthritis and maybe that can help others that may not have arthritis, but still have pain holding them back from a good quality of life as well.  
| Company Name: | Chil Wellness |
| --- | --- |
| Founder: | Kevin DeMeritt |
Comments