Jessica Lubahn, M.D. is a urologist who created a stylish underwear for women with incontinence. She directly witnessed the impact of bladder leakage on her patients as well as her family members. That's where the idea occured to her to create undergarments that could lock away smell and moisture.
ONDRwear is a stylish undergarments for women who experience bladder leaks. This product is to support stylish and active moms who are pulled in multiple directions.
Was it a lightbulb moment or gradual moment to start ONDRwear.com ?
ONDRwear was an idea that evolved over time. As a young woman, I was frustrated by the poor fit of menstrual products. To remedy the slippage and chafing of pads, I would wear a girdle over my underwear. It made me feel like an old lady and I always wondered why there was not a better way to secure the pad in place. Every girl also has an embarrassing story about leaking. As a surgeon, I would prepare for long operations by doubling up with a tampon as well as a pad. Despite that, there would still be times when someone in the room would point out how much of the "patient's blood" managed to get on my scrubs.
Did you have any experience/expertise in the area?
As a urologist , I directly witness the impact of bladder leakage on my patients as well as my family members. Incontinence can drive isolation and depression. I treat women and men with medications, nerve stimulators, botox, and even surgery. The bother may be great even when the leakage is "mild" from a medical standpoint.
How did you validate the idea?
While I was pregnant with my first daughter, I tried a variety of cloth diapering systems in an attempt to lower our family carbon footprint. It occurred to me that this would be translatable to adults – Create undergarments that could lock away smell and moisture, but look and feel like high end underwear.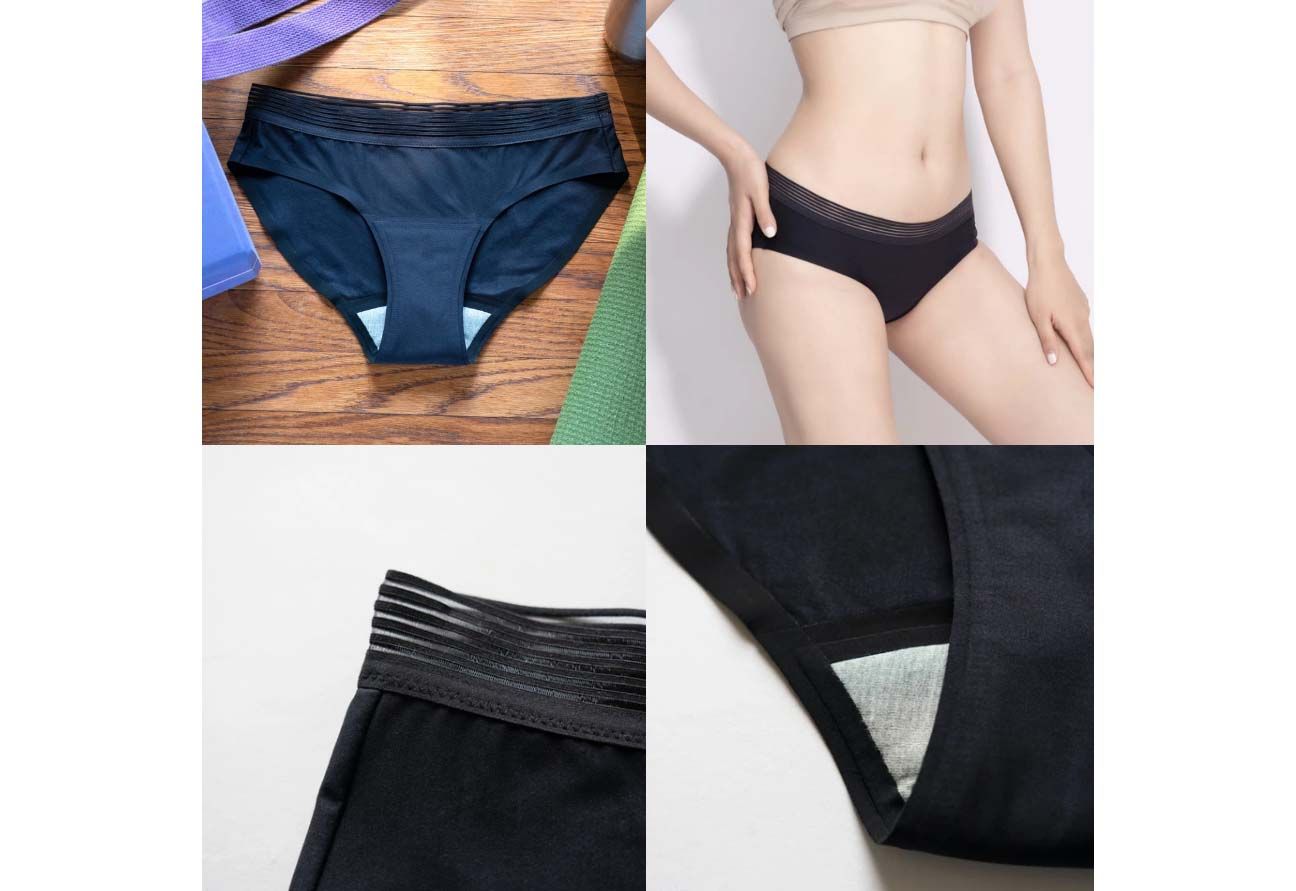 Ideally, it would be made as sustainably as possible, and minimize the use of chemical and antibiotic treatments. In the end, this is better for the planet and I hope that it puts confidence and a sense of beauty back into our lives, body fluids and all.
How did you get your first three customers?
As I started prototyping styles, I sent them to all of my friends to try out as a proof-of-concept. It was a strange idea in the beginning, but in the end, there was wide enthusiasm for it. My friends started sending me pictures of their work out clothes with and without my underwear. My sister told me it was her favorite pair of underwear. Friends were asking me to send more because they were washing them everyday so they could wear them the next day. One of my friends even told me she wore the sample I gave her couple days in a row and it did not stink!
Who is your target demographic?
While making this underwear, I pictured the stylish, active mom who is pulled in multiple directions. Bladder leakage is common! At least 1 in 3 women experience occasional leakage, and that number grows to 1 in 2 after menopause.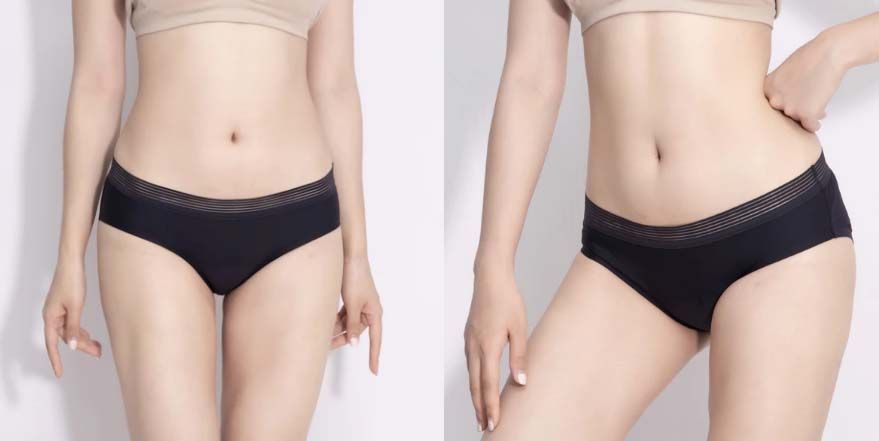 Women are expected to excel at work, then set up a pinterest-worthy birthday party, and to do so with their hair curled. This is not realistic. This product is to support them, all the while reminding them that they are not broken. Eventually, I want to have a similar product available for men.
What is the funniest/most strange customer request you've had?
Men like to ask me to make them underwear that holds enough urine so that they do not have to get up to urinate during a critical game.
Where did you meet your co-founder/founding team?
I'm a solo founder, and have mostly been bootstrapping. Besides some support from friends an family, this has truly been a self-funded effort. I did engage a marketing agency to act as a fractional CMO of sorts recently who specializes in health and wellness companies, and that is really my first "hire". I plan to add to my team as the company grows, and will be looking for talented individuals who are passionate about helping people have a better quality of life.
What motivated you to start your own business?
Medical school is long and arduous, but the steps and path are clear cut. Medical training does a poor job of preparing a physician for business, even with respect to running their own medical practices.
Starting an underwear company has definitely raised a few eyebrows and there is no roadmap available. Even my otherwise supportive husband has questioned why someone who has found success in medical practice would start a financially risky venture. Personally, I feel that this is an extension of my ability to help my patients. The need is also so great that it has been a continued source of inspiration, even with all the challenges along the way. As a physician, I also spend a lot of the day discussing somber topics like cancer so ONDRwear has been a great creative outlet for my knowledge and skills. And, since trying the product, my friends have become ever more supportive.
What motivates you when things go wrong? What is the end goal?
What motivates me is realizing how fortunate I am to have a job that challenges me and enables me to feel like I am having a meaningful impact each day. I am very lucky to have the support and structure to launch a venture. With this in mind, I have come to believe that my own insecurities are my biggest impediments. I feel that I do not fear failure, but rather regret that I never stepped out of my comfort zone.
Do you have any advice for someone just starting out?
For someone with an idea, the best advice that I received was to start talking about it. Initially, I kept the idea close, for fear that I would raise my own competition. However, taking actionable steps is actually quite difficult, which prevents advancement beyond the ideation phase. I found that by talking openly, I always eventually was able connect with someone that could help me with the next step. You never know what other people know.
What is stopping you being 3x the size you are now?
Right now, I have two young daughters and I am still practicing medicine full- time. As a result, growth of the company has been slower than I would prefer to keep everything manageable. Getting some outside help, and outsourcing some of the tasks will certainly help me grow more quickly.
How do you protect yourself from competition? Do you have any trademarks/IP/patents?
I have a patent pending. I also hope to keep on innovating. There are some interesting fibers that I think can be milled into thinner, more sustainable, biodegradable options.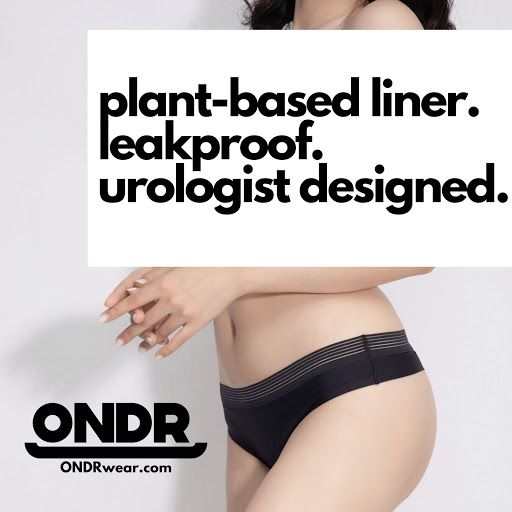 Our liners are made from algae and beechwood fibers, but there are other interesting sources such as seafood waste and coffee grounds that I would love to explore.
What are the top 3-5 apps your business could not run without? Why are they essential?
Our website is hosted by shopify, which provides great analytics regarding sales and marketing outcomes. This helps me keep abreast of my inventory as well. Facebook and Instagram have been the biggest drivers of customers to the websites to date. Finally, Coschedule has been quite useful to coordinate social media posts and campaigns.
What are your favourite books? What are your favourite podcasts?
Books: I find memoirs inspiring:
Born a Crime (Trevor Noah)
Shoe Dog (Phil Knight)
Recent fiction that I have enjoyed include:
Where the Crawdads Sing (Delia Owens)
Kite Runner (Khaled Hosseini).
Podcasts:
How I Built This (Guy Raz), This American Life
What are the next products you're working on? Are there any releases you can tell us about?
I am working to add more colors, patterns and fits to the current line. I am also working on getting more plus sized options. I have prototypes for male briefs and boxer shorts, which I hope to roll out at the end of the year. Eventually, I have ideas of older kids and teens as well.
Where do you see the company in 5 years?
In 5 years, I hope that the line of options is robust, size inclusive, and ever more sustainable.
| Company Name: | ONDRwear |
| --- | --- |
| Founder: | Jessica Lubahn, M.D. |
Comments