After struggling with constant cystic acne in her mid-20's, Monica Watson learned that using botanical ingredients and following holistic lifestyle helps heal skin. She began studying aromatherapy and essential oils and came up with a product that restores and hydrates the skin's barrier providing soothing vitamins and antioxidants.
Monica came up with a skincare brand - Berlin Skin. These creations are plant-based skincare products intended to compliment the minimalist's lifestyle. It's aroma gives satisfying feeling for your whole being.
Was it a lightbulb moment or gradual moment to start Berlin Skin?
I've always had an entrepreneurial mindset. When I was 7 years old I had two successful summer businesses: selling pumpkins I grew in my garden + a sidewalk stand that offered ice cold lemonade and cookies. I had never considered myself an "entrepreneur" but I've always been an "ideas person." I'm highly creative and get energy from making things happen and working with like-minded people. When I started struggling with cystic acne in my mid-20's, I became obsessed with figuring out how to get clear skin and starting studying about plants and their powerful topical uses.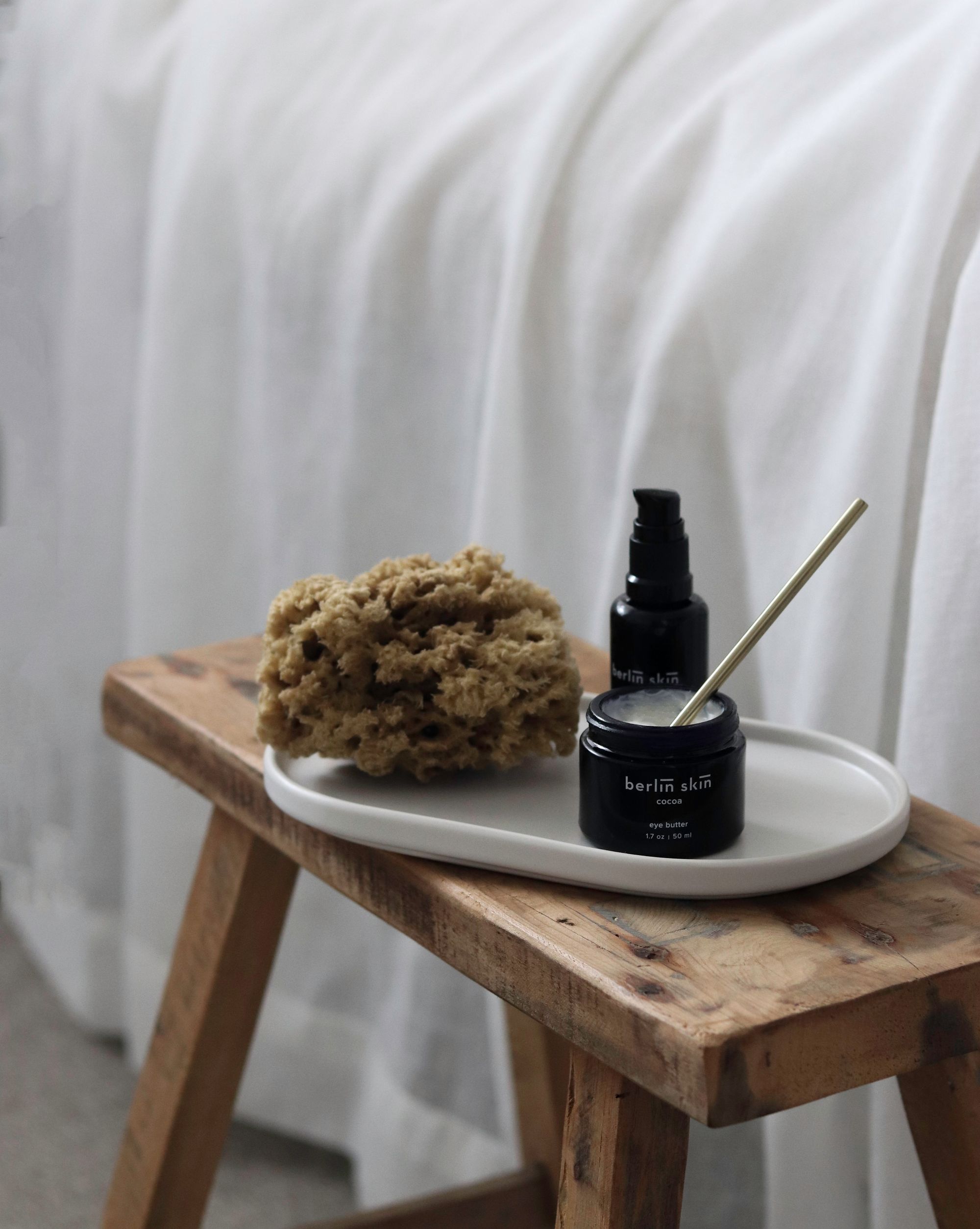 I began playing around with botanical ingredients at home and starting seeing amazing results. I also took a newfound holistic approach to health and this dramatically impacted my skin for the better. This journey, mixed with my German family's simple, minimalist skincare philosophy — was how the idea for Berlin Skin was born. I couldn't find clean, natural skin care products without super crunchy, poorly designed packaging. I wanted a simple routine that also looked sexy sitting on your bathroom shelf — so I created it.
How did you get your first three customers?
The first stores that stocked our products were through my existing connections. They were shops and spas in Portland that I had already been frequenting. The relationship was already there, so the sale was natural. This organic approach is still how we operate today from a business development perspective. We only partner with retailers who have similar values and standards of quality.

They need to be really passionate about our brand and products, and then in turn be able to communicate that passion to the customers walking into their stores. We're really big on training the sales associates and hooking them up with free product. If they're using the products in their daily routines, they're definitely talking about them in their stores. Our business has been built on relationships since the beginning, and we take really good care of our retailers. I think this is what sets us apart from other beauty brands, and it's why our products become bestsellers in the stores.
Have you raised any money? How much?
To date we haven't had to raise any money, and I'm extremely grateful for that. I know that the right investor relationships can be amazing for the growth of a company, but I'm trying to hold off on taking any investment for as long as we possibly can. Before launching Berlin Skin, I worked for an ad agency in Portland that was backed by investors and I saw the worst of what can happen on both ends — people being irresponsible with investor dollars, and investors having to step in when things got ugly.
Did you have any experience/expertise in the area?
I'm really big on living the lifestyle I want, and being the one calling the shots permits me to do this. I work really hard but am also able to turn things off when I want to take breaks. I get to make my own schedule and this merits incredible balance in my life. I'm a mom and a wife and those two things will always come first before my work. My fear is that if we go out and raise a bunch of money, we'll have pressure from investors to meet certain goals and it will feel like I have a boss again. I don't want a boss again.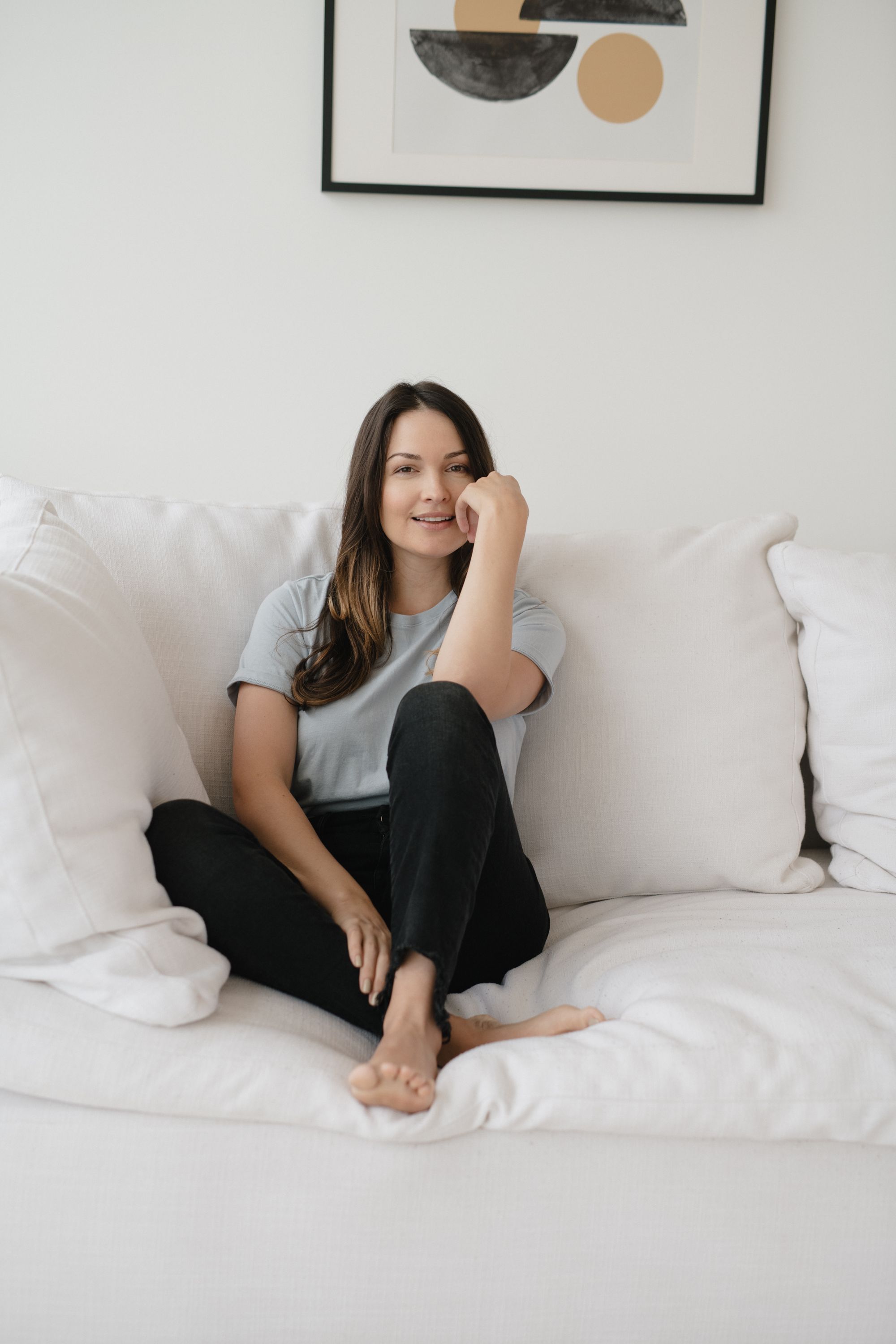 Every afternoon I sit out in the grass in my backyard, under the trees, and drink an iced latte. I think, sit, pray — but mostly just sit there, taking in the beauty of nature. In this moment I'm not worried about sales goals or my tasks for the day, but I'm simply savoring a siesta. I love this freedom in my life, and I want all of our team members to feel the same way. Balance is ingrained into our company culture, and I don't want to lose that by pressure from investors.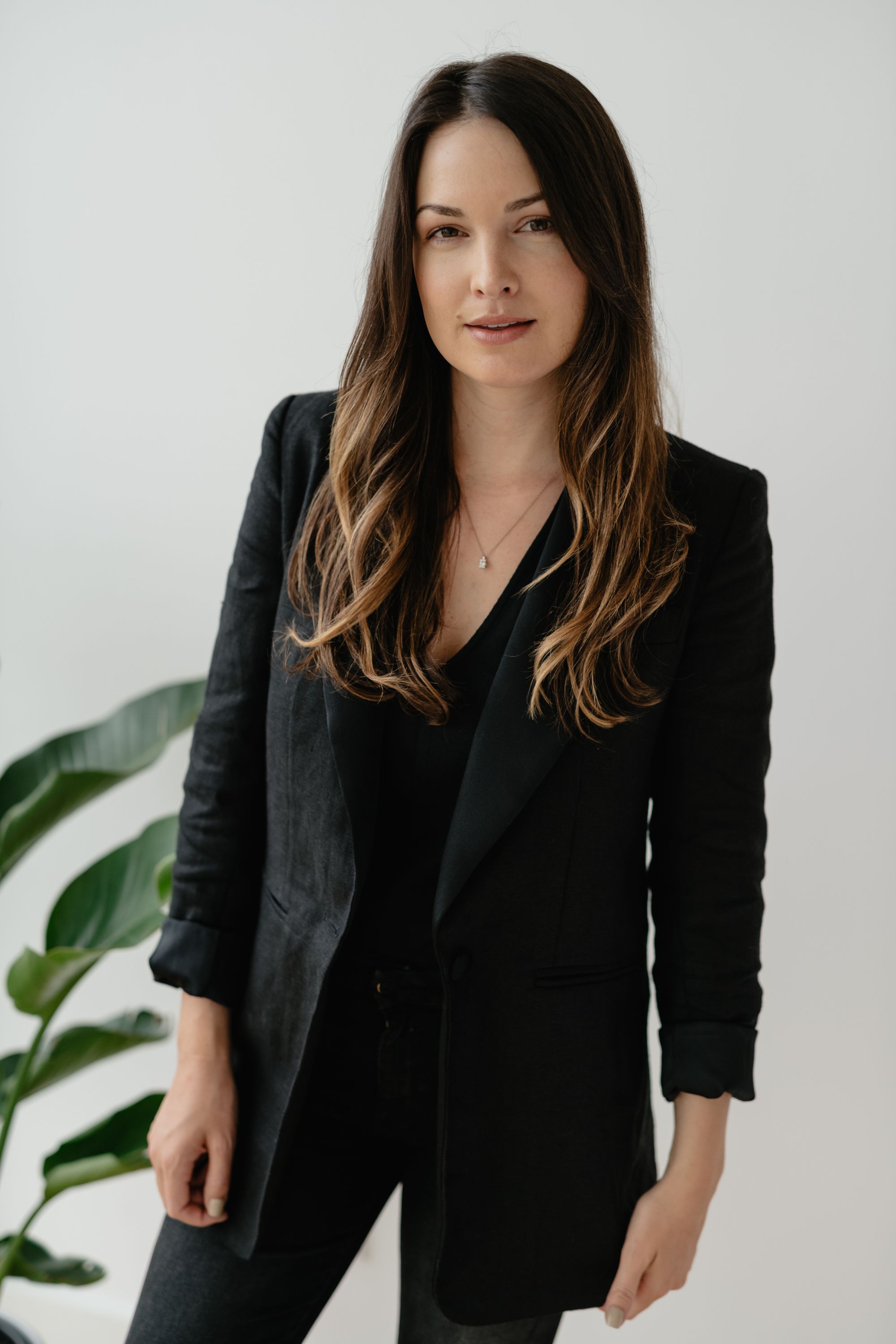 I think my generation has realized that "freedom" is the new rich. Financial freedom. Freedom with your time. Many of us have learned that the slower, quieter life is a better way than the previous so-called "good life."
Who is your target demographic?
She's a 25-40 year-old woman who cares about a great skin care routine, clean ingredients, minimalist living, and sustainability.
How did you fund the idea initially?
We did an initial small Kickstarter to do our very first batches, and this was mainly from friends and family who wanted to support my dream. It was a cool way to get the word out about what I was doing and I approached it as free marketing. Other than that, everything has been bootstrapped and self-funded by my husband and I. The first 3 years I essentially poured every dollar back into the business. Even now, I don't pay myself a ton. Lots of sweat equity happening around here.
Where did you meet your founding team?
My first team members have been really close friends. Initially, I was scared to hire friends, but now I think it can be pure magic. Friends are people you already know and trust, and you understand their strengths and weaknesses before going in on the working relationship. Plus, they are people you know you want to hang out with. I never hire someone that I wouldn't choose to hang out with. When you interview someone, they're giving you their very best self. Ideally, I'd rather see all faces of a person before hiring them. We've also found great candidates through Craigslist and also people just cold-calling and reaching out to us because they're passionate about what we're doing.
Any tips for finding first employees?
Trust your intuition. Your team can make or break your business, and it's really important that they're the right fit. Don't settle.
Did you run any companies prior?
I managed a team at an agency and in the end was offered ownership, but I decided to walk away from it and take a risk to run Berlin Skin full-time. I'm super grateful for the experience I had at the agencies I worked for: I met so many cool people and learned a lot of important skills that have helped me in running my own business. I think it's important to work for other people before doing your own thing — it gives you the perspective of being an employee before you become a boss.
What motivated you to start your own business?
I wanted to spend my time doing something I was extremely passionate about. We spend so much of our lives working, shouldn't it be fun and inspiring? When I worked in advertising, I was stressed out and tired. Work was always on my mind, even in my dreams. My back hurt from the stress. I had to take a hard look at all of it and ask, "is this what I really want?" The answer was a hard no. Now that I have my own business, I don't experience any of that type of stress, and I never want my team to either.
What motivates you when things go wrong?
Since day 1, things have always gone wrong. Now I can laugh about it, but in the beginning I was surprised at how many things were a total fail. I've learned to expect that things will go wrong, it's just part of life and business. I'm working with people, and people aren't perfect. That's ok! I always have the high-level picture in my brain of our goals and why we're doing this. With that mindset, I don't get too phased by the little daily things that don't play out as smoothly as I'd hoped. It's all apart of the process, and this mindset helps me to enjoy it all.
Do you have any advice for someone just starting out?
First of all, not everyone is meant to be an entrepreneur. To succeed at doing your own thing, you really have to look in the mirror and be honest with yourself about who you are, what drives you, and how genuinely passionate you are about your idea. Starting your own thing is going to be really hard. You'll work extremely hard at it before seeing any sort of return. The thing I always ask people when they come to me asking if they should start their own business is, "are you so excited and driven to do this that you could wake up on the toughest morning, knowing your not paying yourself, and still be stoked to do it?" If not, it's probably not worth it.
You have to make a lot of sacrifices along the way: I treated Berlin Skin as my side hustle while working a full time job for nearly 3 years. I worked early in the morning, on lunch breaks, and late at night. No one is holding you accountable to do this; it has to be your own motivation and drive.
What has driven the most sales?
Email marketing is the biggest driver of sales, hands down.
What is stopping you being 3x the size you are now?
We will be 3x the size we are now, eventually. I'm in no rush to get there tomorrow. I want to do things right, and well. Sometimes when businesses grow too fast, they lose the quality that they first had in the beginning. I don't want that to be our story.
How do you protect yourself from competition? Do you have any trademarks/IP/patents?
I don't really pay much attention to the competition. There's plenty of room in the clean beauty space, and constantly watching the competition is a waste of my time. I'd rather root them on; we're all in the same business of trying to bring better, safer products to the market. Yes, our name and logo is trademarked.
What are the top 3-5 apps your business could not run without? Why are they essential?
Slack, Gusto, Quickbooks, and Shipstation. Technology has advanced in such a way that anyone can go start a business tomorrow, if they want. Software like Gusto takes the headache out of all of the paperwork of hiring and paying people. Shipstation seamlessly connects to your e-commerce site so that you can easily ship customers their products. And having employees that work remotely — we wouldn't be able to be so efficient without Slack.
What are your favorite books and podcasts??
Book: Tribe of Mentors by Tim Ferriss
Podcast: GirlBoss Radio, How I Built This
What are the next products you're working on? Are there any releases you can tell us about?
Oh I am SO excited about a launch we have this fall! We just finished a new formula called the Blue Tansy Cream. It's amazing and I believe it will be a bestseller. It's a heavier cream that provides mega moisture and antioxidants for the skin + smells like heaven.
Where do you see the company in 5 years?
The dream is to continue to build a team of incredible women around me and partner with more retailers all around the country. Right now I'm grateful and humbled to have a team of super talented women who are very on board with the vision of Berlin Skin.
For me, it's all about people. My heart is to give. To give to our customers, employees, and to social justice initiatives. Our revenue seems to somehow double each year, even though we've taken the organic approach and have been intentional about not growing too fast. I'm just riding that wave and thankful for all the growth.
We just recently added on 19 new retail stores in a single month, so I'm projecting exponential growth in our sales numbers for 2020 and beyond. It's exciting and I'm enjoying the ride.
Would you ever sell?
It's funny, I feel like people in this indie beauty space are appalled by anyone ever admitting that they would sell their company. As founders in the clean beauty space, we are the brand. We are the face of our companies and our personal story is really important, because that's what people connect with.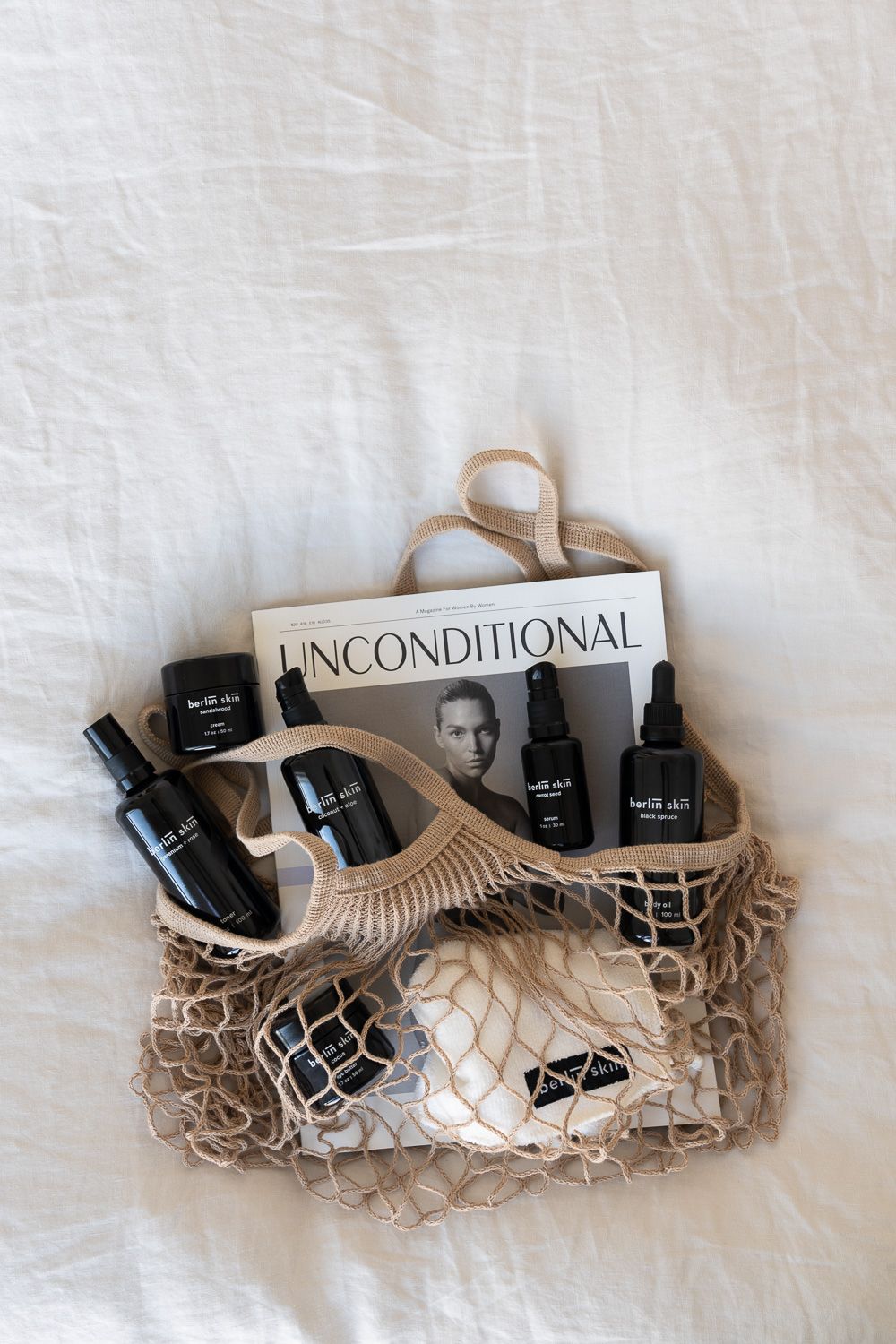 Right now, I'm living my dream and I love running this company. If 10 years from now I don't feel the same way, I would considering selling, but only if I felt like the company was going to be in good hands. So much can change in a year, 5 years, 20 — so never say never.
| Company Name: | Berlin Skin |
| --- | --- |
| Founder: | Monica Watson |
Comments