Tara WIlliams is a mother of 4 who founded the idea of Dreamland Baby, a premier line of wearable weighted blankets specially and safely designed for babies. Tara's founding story can only be described as tragedy to triumph.
With just $14k – and a lot of heart and determination to succeed – Tara bootstrapped her startup. As of July 2020, Dreamland Baby has surpassed the $1M mark and has helped 25,000 babies and families get a better night's sleep.
Was it a lightbulb moment or gradual moment to start Dreamland Baby?
My lightbulb moment came when my fourth child, Luke was nearly 6 months old and still waking up every 1.5 hours. One night, I placed a heavy throw blanket over his body while sitting on their couch. "I noticed as soon as the weight was on him, he instantly calmed down. A lightbulb went off in my head: he needs a weighted blanket!" I dashed to order said weighted sleep sack online but nothing wearable existed! I knew this was the answer so I called my mother-in-law to sew my idea; a weighted blanket her baby could safely wear. The first night wearing the prototype Luke slept 12 hours! "We couldn't believe how immediately his sleep was improved." Word quickly spread and I was flooded with requests from friends and family for my mother in law to make a weighted sack for them. Because it took her 15 hours to make, she said absolutely not! But it was so clear there was a need for this product.
How did you validate the idea?
My next step, I hired a local seamstress to make 10 weighted sacks. I gave them out to parents that had REALLY tough babies. 9 out of 10 babies had the exact same incredible sleep success we had in just 1-7 nights. From here I knew this was something I had to bring to market. I remembered the desperate, sleepless nights and didn't want other parents to have to go through that if there is a solution available.
What regulatory approvals did you have to go through?
As you can imagine, regulatory approvals on children's products are very strict. With a background in the medical device space and being intimate with clinical trials, I wanted to have clear safety standards set by the medical community before bringing this product to market. I designed Dreamland Baby in partnership with Pediatricians, Neonatal Intensive Care Units (NICU) nurses and Certified Sleep Consultants. I had our products reviewed by Pulmonologists. The Dream Weighted Sack & Swaddle is acknowledged by the International Hip Dysplasia Institute as a "hip-healthy" product when used as directed. A recent clinical study, that assessed weighted blankets with 20% body weight, reported weighted blankets are not only safe for infants but also significantly increased calm feelings, resulting in sustained sleep patterns.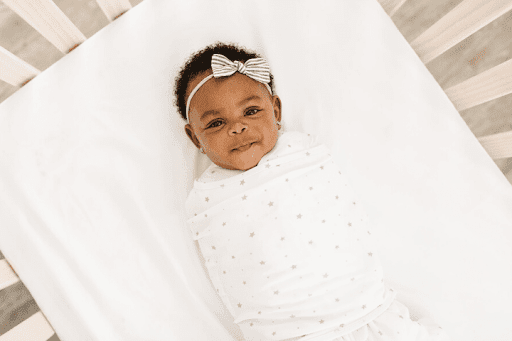 We went very conservative with a gentle weight that is 10% or less body weight and does not restrict movement. Baby can roll, sit-up, stand-up, etc. - anything a baby could do in a non-weighted sleep sack. Our weighted sleep sacks are safe for infants who are rolling, sleeping on their back, side or tummy. Dreamland Baby is designed from a lightweight, breathable fabric with a TOG rating of 0.6.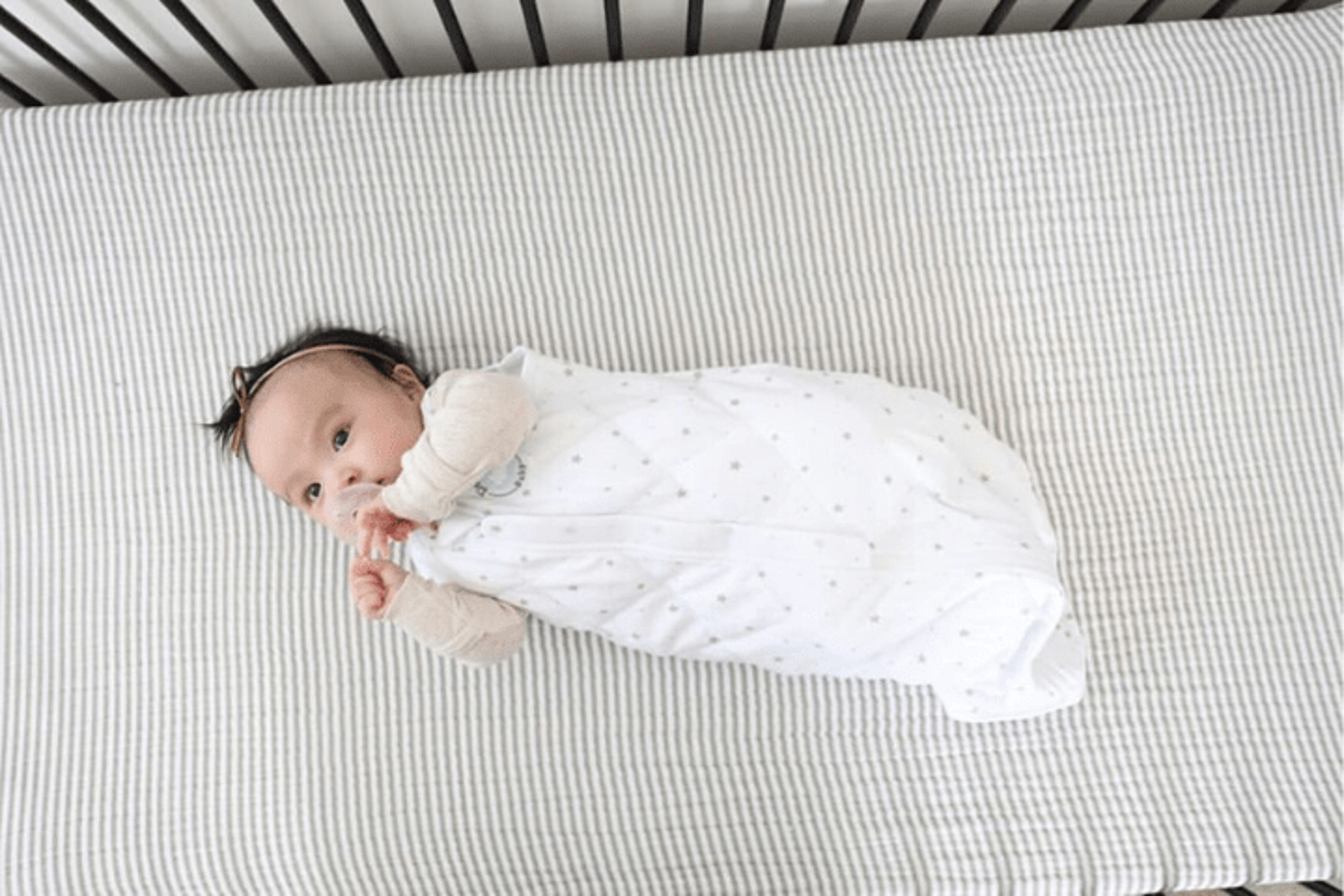 Dreamland Baby has exceeded all United States Consumer Product Safety Commission standards plus additional optional testing. We use 100% natural, soft cotton. Our fabrics are not treated with flame retardant. The inner poly pellet beads are non-toxic. We source only the best materials for ultimate comfort and safety. The tests that have been performed include: Lead (Metal), Lead (Non-Metal), Lead (Surface Coating), Phalates, Colorfastness, Flammability of clothing textile, Pilling Resistance, Dimensional changes- Home Laundering, Colorfastness to Laundering, Thermal Transmittance, Sharp Edges, Sharp Points, Small Parts: Choking Hazard, Small Part: Use & Abuse: Torque & Tension Test, Suffocation Hazards, Tracking Labels for Children's Sleepwear, Size Verification of Children's Sleepwear.
How did you fund the idea initially?
The idea to start a company could not have come at a worse time. The day before Luke was born, my husband was laid off from his job of 15 years. Then, just two months after baby Luke arrived, while still on maternity leave, I was also laid off from my job. The start-up I was with at the time went bust. We were overwhelmed with 4 children, 5 and under, and a baby that was relentlessly crying and awake all night. My husband was urging me to get a job so we could have some income (or at least health insurance), but I knew Dreamland Baby was destined for big things so I stayed the course and went all in.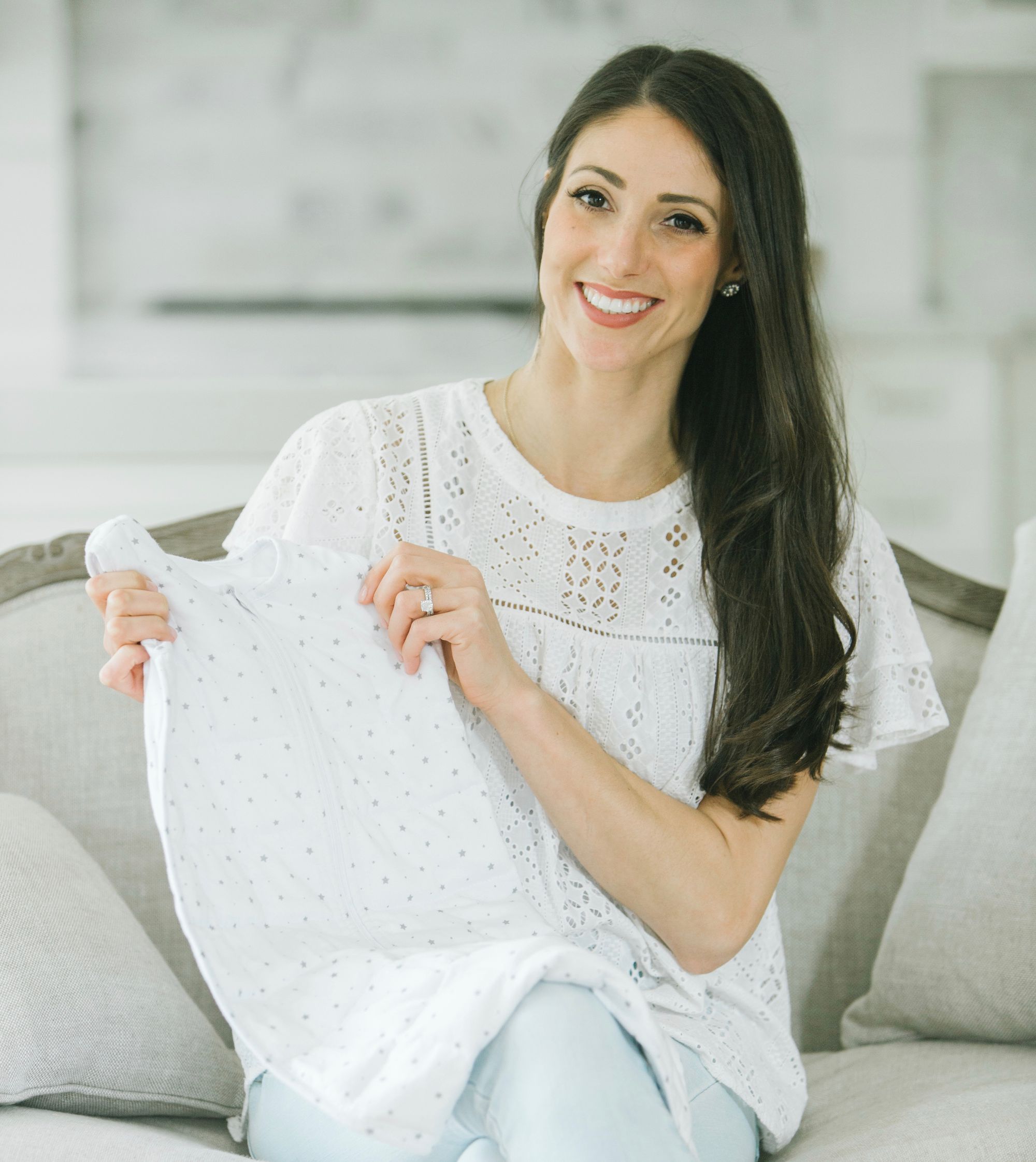 At the time, we literally had no money however while I was on maternity leave, I recieved $14,000. This money was in a separate account my husband didn't know about. This was the money I used for my first prototypes, the initial patents and getting our website set up. My husband was not pleased when he learned how I had been funding the very early stages, but when your back is against the wall, you find a way.
Where did you meet your co-founder/founding team? Any tips for finding first employees?
The founding team consists of just myself. At the time of press, I am the only full time employee, but we have 17 contractors who help bring Dreamland Baby to life.
Did you run any companies prior?
Dreamland Baby is the first company I have run. I have managed teams in previous companies, but this is the first time being the final decision maker. I have always been an entrepreneur and motivated to start my own business! My earliest memories are creating store fronts where my Barbie dolls would sell different products. I am naturally super extroverted and love talking with people. Working for several startups in the medical device space and being close to senior management gave me the confidence I could start a company.
What motivated you to start your own business? What were your family and friends first thoughts on your company?
But what really motivated me was my friends and family reaction to the product. When I would talk about Dreamland Baby there was one of three reactions:
How do weighted sacks not already exist?
Where can I buy one for my baby, my friend's baby, etc.,
I wish I had that when my baby was young; they were a terrible sleeper.
The response was so overwhelmingly positive that starting the company was a no brainer.
What motivates you when things go wrong? What is the end goal?
When things go wrong, and trust me they will, I look to the vision board sitting in my office and cling to this quote by Walt Disney; "The difference in winning and losing is most often…. not quitting." I think about all the hard things I have done, figured out, learned, and then I re-frame my thinking: this is a learning moment. When you are first starting out, you are going to make a lot of mistakes. My first round of manufacturing, our weighted sacks were critically short. At the time, those 1,000 units seemed like the end of the world. I cried so many nights, trying to figure out how we could fix them or manage customers expectations. But now, I am ordering 20,000 units in one order. Imagine if I hadn't made that mistake early on?
Do you have any advice for someone just starting out?
I also feel like I have something to prove. I read that only 2% of women owned businesses break $1M in annual sales. I have two young daughters, and I want them to know they can be anything and do anything. When I launched, the $1M number seemed daunting, but I wrote in a notebook every morning, "Dreamland Baby did $1.5M in sales." I would read it as if it had happened. Eventually I started to believe it as the truth. We hit the elusive $1M just 10 months after launching. In 2020, our first full year in business, we are on track to double that. As women, we aren't supposed to talk about numbers, but if I can inspire one other woman or girl, I will unapologetically share those milestones with anyone who wants to hear them.
What has driven the most sales?
Our biggest driver of sales is word of mouth. Parents are telling parents how incredible their sleep success is. Because Dreamland Baby is so unique and different than anything else on the market, there is a fair amount of education surrounding a purchase. Social media has been an incredible tool for us because this is where people share their experience with our product. We do a combination of influencer marketing, Facebook and Instagram advertising, Google and email campaigns. Beyond word of mouth there isn't one specific marketing technique out performing the others, it is efforts from each area working together.
How do you protect yourself from competition? Do you have any trademarks/IP/patents?
While the swaddle and sleep sack space is extremely crowded, we don't have any competition in the wearable weighted blanket area. Dreamland Baby is in a category of its own as the only weighted blanket designed for babies to safely wear.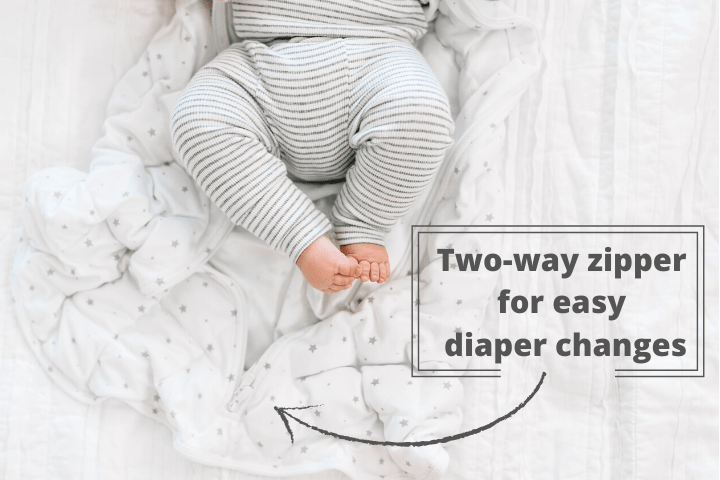 We have strong design and utility patents (both of which are still pending) to protect our invention.
What are your favourite books and podcasts?
I love podcasts and audiobooks. You will constantly find me listening and learning throughout the day. I always read a book at night... these are usually faith based. Through the seasons of my business, I have consumed different information from business 101 to personal development and leadership. My top MUST read books:
"How to Win Friends and Influence People," by Dale Carneige,
"Start with Why," by Simon Sinek and
"The Four Hour Work Week," by Timothy Ferriss.
A few of my favorite podcasts:
"She's got Moxie," by Joy Chudacoff,
"The Goal Digger," by Jenna Kutcher and
"Rise," by Rachel Hollis.
What are the next products you're working on? Are there any releases you can tell us about?
Big things are coming for Dreamland Baby! We are working on an exclusive print with one of my favorite brands, and we will also be releasing new sizes and colors early next year. We have a few new products that are currently in development. I am super excited about them but can't discuss, just yet.
Where do you see the company in 5 years / 10 years?
In 5 years, I see Dreamland Baby as a globally recognized brand and on every baby registry in America. When I made a deal with Lori Greiner on Shark Tank in May, I told her, "you are going to be very happy when Dreamland Baby is doing 90M in sales." I set a big goal for our little company on national TV, but I have no doubt in the next 10 years we will be there!
| Company Name: | Dreamland Baby |
| --- | --- |
| Founder: | Tara Williams |
Comments