Dana Donofree is a female entrepreneur and founder of AnaOno, a line of both comfortable + sexy intimates and loungewear strategically designed for women who have gone through breast surgery due to a breast cancer. AnaOno has designed styles made for those with one breast, two breasts, no breasts or new breasts. She launched AnaOno to promote beauty and confidence in women going through breast cancer recovery.
Was it a lightbulb moment or gradual process of AnaOno?
The idea behind AnaOno struck me right in the middle of the night along with one of my treatment hot flashes! I woke up out of bed, and realized in that moment, that my bra was dictating my life and I was able to do something about it.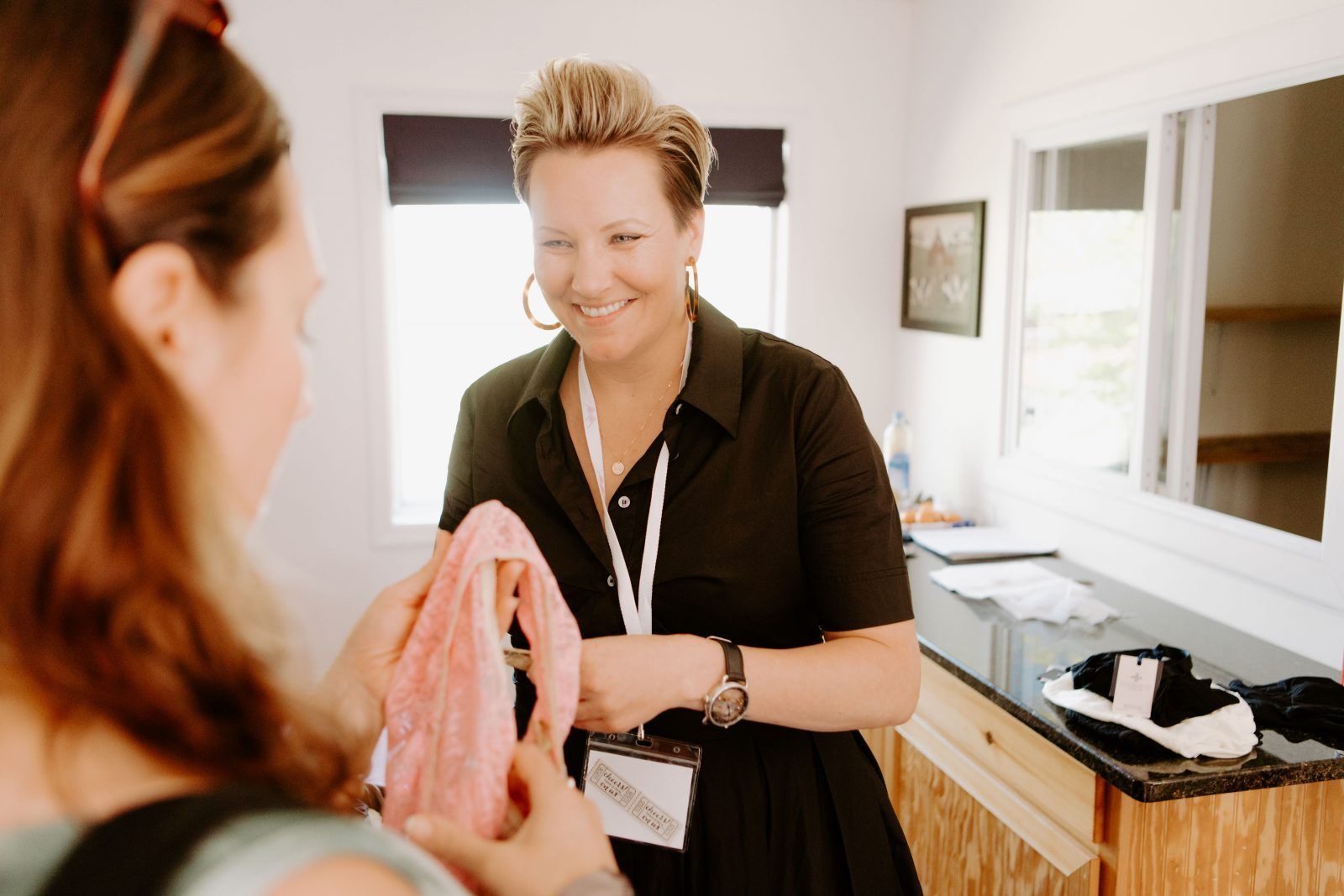 So I took my decade+ of fashion design experience, my willingness to tell the world my story, and my guts to start a business, and pulled out my sketch pad and went to work.
How did you validate the idea?
I was living the life of a cancer patient every single day, validation came not just from my own story, but from the story of so many around me. We all faced challenges in our underwear drawer, I just couldn't believe that no one ever took notice!
Did you have any experience/expertise in the area?
Have you raised any money? How much? When I launched AnaOno, I bootstrapped it through and through. My career funded the early stages of AnaOno, and with over $150,000 of my own money invested my well started to run dry, we were growing faster than I could fund. I started with grants and contests, like the FedEx Small Business Grant and Intuits.
Who is your target demographic?
We call ourselves, Boob-Inclusive, one breast, two breasts, no breasts, or new breasts, we have you supported! Our collections are designed differently for those that have undergone breast surgery, often related to a cancer diagnosis, however, our comfortable underwire free bras support those looking for beautiful, soft bras that don't fit the "traditional mold" of a two-breasted bra.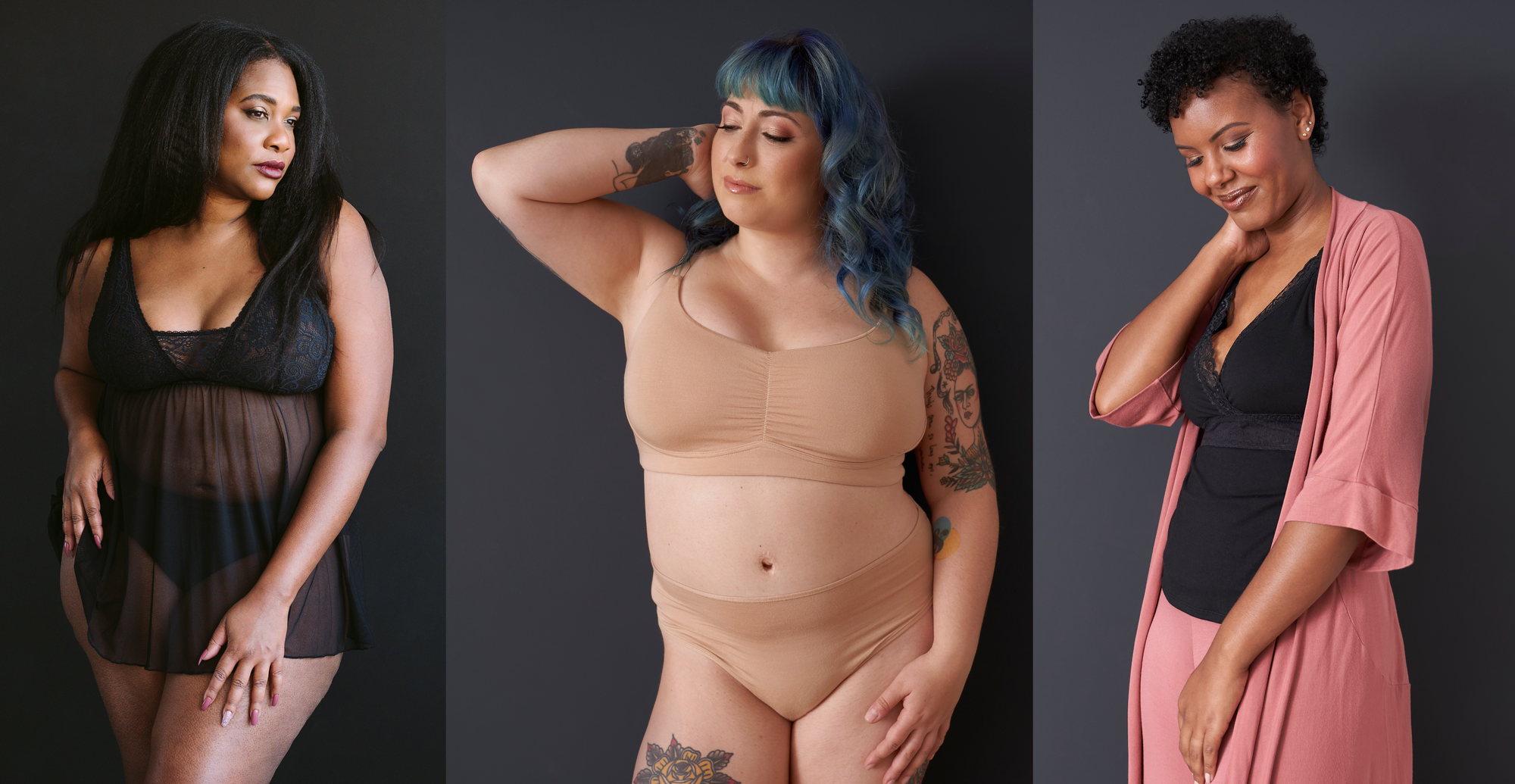 We have customers around the world that have had breast cancer, breast surgery, and other challenges, like open-heart surgery, shoulder surgeries, gender confirmation surgeries, as well as asymmetrical breasts and post-nursing mothers. Our goal is to empower and embrace our bust shapes no matter what, and feel good in our skin.
What is the funniest/most strange customer request you've had?
By conventional standards, "strange" is in our DNA. Most of our customers live without nipples, or maybe they are tattooed on, we have customers with no breasts, we have customers that use fake breasts (we call them Foobs!) We have breasts that have been implanted, or even made from other parts of your body, called FLAP surgeries. Nothing we have heard has ever been strange to us, because we know just how different, "different" can be, and we believe different IS beautiful.
Any tips for finding first employees?
My advice for any early entrepreneur, starting a business is HARD, scaling a business, even HARDER! This starts with building a team, not just a talented one, but a dedicated one. Small businesses are demanding, they become your everything, founder, employees, partners, we all get to dig the trenches together and build the foundation. I say all this, because personality, skills, and talent are all weighted equally when you are initially building your team, just make sure you have agreements in writing, because early employees don't always work out. The business grows, you grow, and  your needs change, and may even outgrow some of the early employees. So just make sure your terms and theirs are in writing, down to the nitty gritty so if there is ever a moment when the relationship needs modifying you can manage some additional stressors that are involved.
What motivated you to start your own business?
As a fashion designer, since the age of 8 (yes, I was sewing my own clothes and costumes for fun), I always dreamt of my own business, my own fashion line, my name on the wall. I think that is common for fashion designers because we have such incredible role-models that have done it for themselves.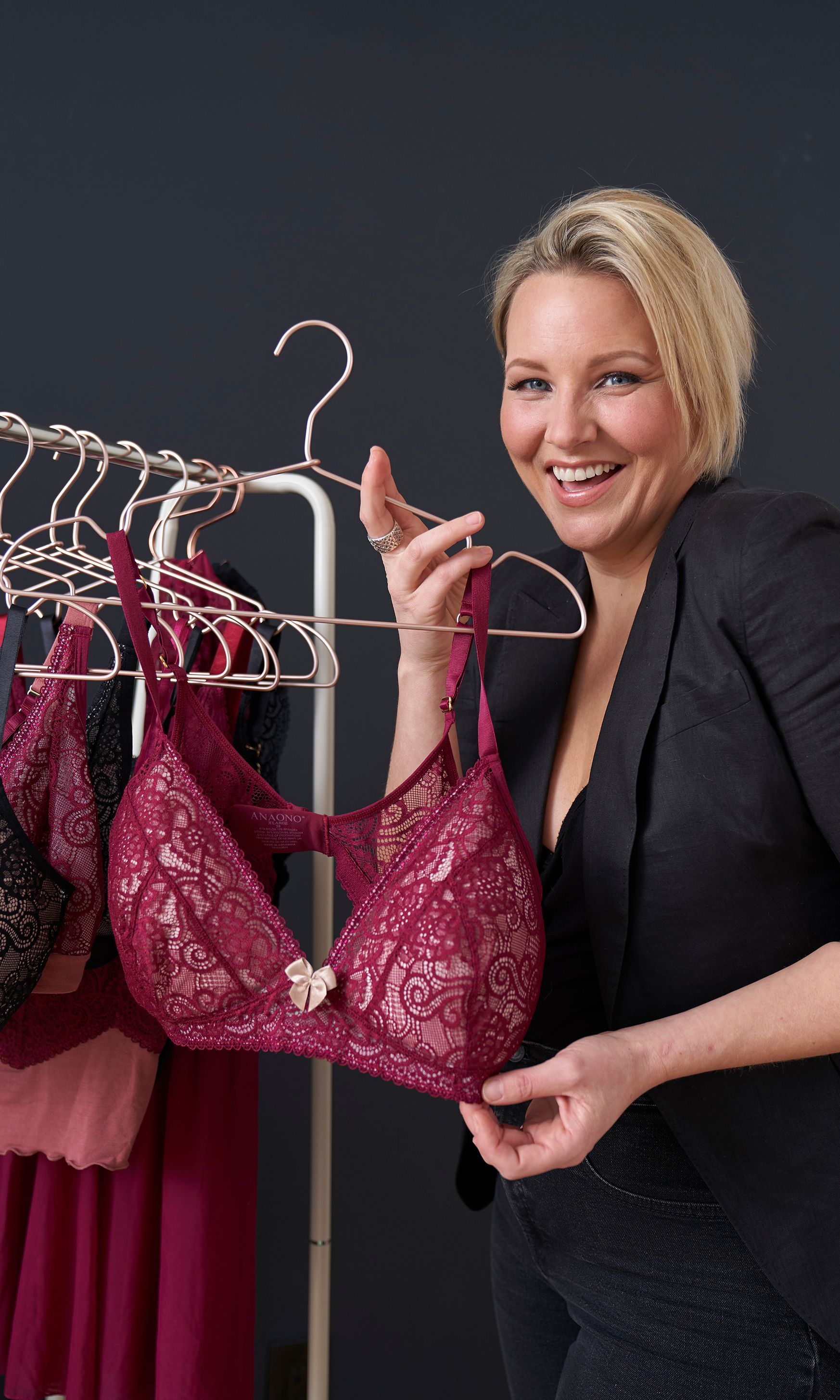 So when I thought of creating a line of intimates it never struck me that I wouldn't be able to do it, no matter how large or how small, I was doing it anyways. And of course, it was going to bare my name, Dana Donofree, its AnaOno without the Double D's. (winky face)
What motivates you when things go wrong? What is the end goal?
When times get stressful, when I make bad decisions, when I give a pitch with nothing in return, I always step back and remember my purpose for starting this in the first place. My goal, to improve the life of just ONE person every single day I get a chance to live my life on this earth. As long as I know I did the best I could do, and that someone out there got the chance to improve just a little portion of theirs, my job has been done.
How do you protect yourself from competition?
I set out to not only disrupt mastectomy, but to change the way we SEE mastectomy. Sharing in the lived experience of so many that we serve gives us a competitive advantage over larger companies that just see their customers as dollar signs. This is my community, I am one of them. When you pave the way to a new path, the target is always on  your back. I have seen new emerging brands use our tag-lines, take our designs, and even play off our slogans. Some call this flattering, but many don't understand just how hard it is to make your mark on the planet.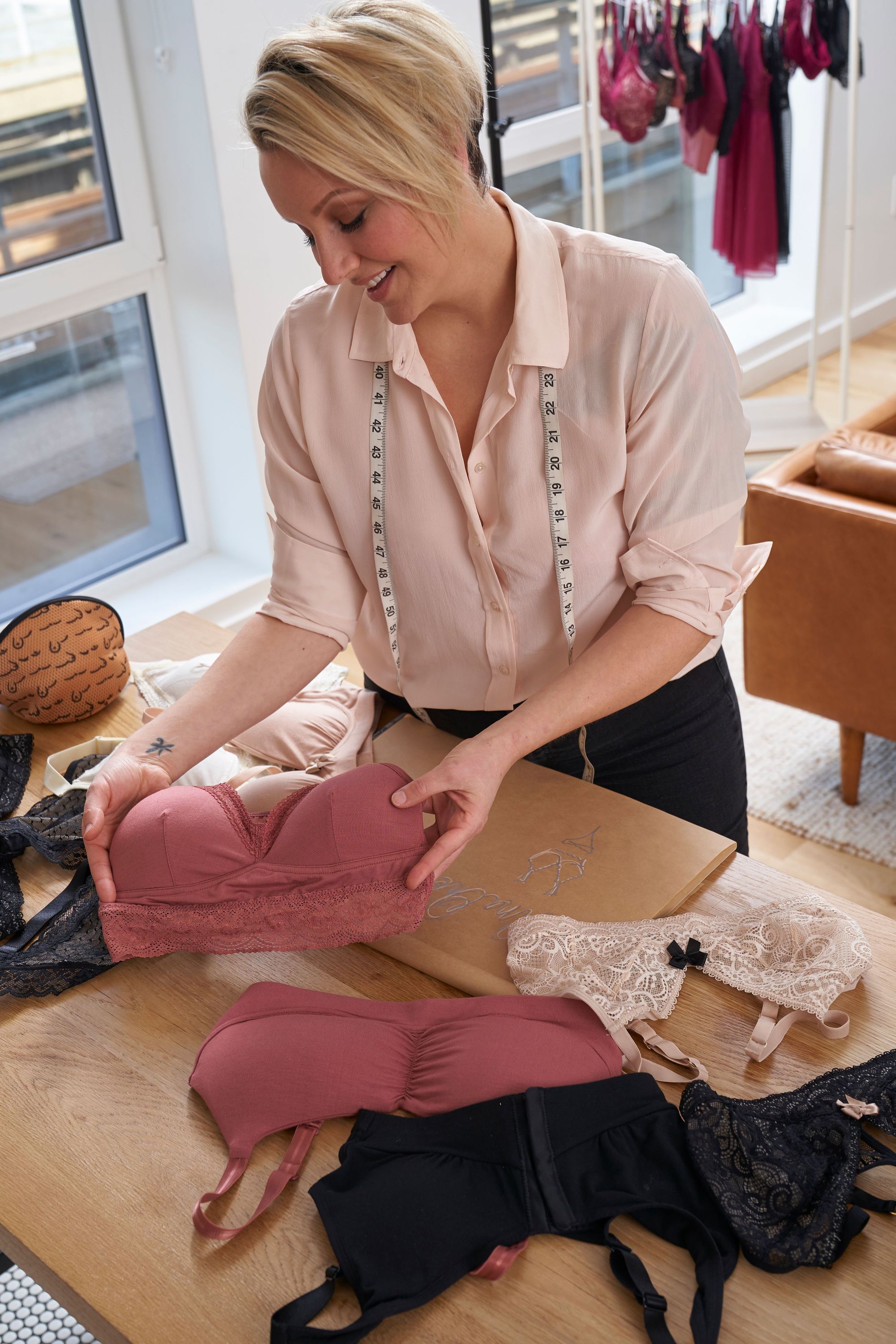 It pushes me to always innovate and push forward and be the best. Not just because of the business, but because what we talk about are important topics that we should ALL be talking about, so when I see another brand copy what we are doing, it tells me the conversation is catching on, and we are meant to start the NEXT one.
What are the top 3-5 apps your business could not run without? Why are they essential?
Technically speaking our two most important apps in our day-to-day activity would be Return Logic & Shipstation so we can ensure we are serving our online customers in the most efficient ways as they help us manage our free returns & exchanges programs, as well as getting our collections to our customers in a timely manner. But the app we LOVE the most, is Give & Grow which allows us to round up purchases at checkout, and even give donations to our Bra Assistance partner Pink Warrior Advocates. Without this app, we would not be able to fund the 1000's of bras we have donated to those newly diagnosed with breast cancer and/or in financial need. Cancer is expensive enough, we don't want any patient to feel that they cannot get what they want or deserve after already being through so much!
What are your favourite books?
My favorite book is Nordstrom's Way, I have read it more than once. We are customers first and only, and this book has so many nuggets on how Nordstrom's has built their customer first culture over many years. I tell everyone I hire to go out and read the book, that you NEVER make a bad decision if the decision was right for our customers, no matter the effort, cost, or experience. We do not exist without our incredible customer community, they are our most important asset in the entire business.
What are the next products you're working on? Are there any releases you can tell us about?
I am thankful that at AnaOno we get the opportunity to continue to expand our efforts and collections, not just here in the United States, but around the world. Sharing in our mission and purpose has brought world-wide attention to AnaOno and we are hopeful that we can continue that expansion. We are focused on launching our new, AO Med line that focuses on post-surgery recovery and easing of healing after surgery, as well as swimwear, and a few surprise artist collabs! But even with all this, there is still so much more to do to support customers and clients that are no longer interested in the traditional two-breasted bra, and I am excited to take on the challenge. To date, we have shipped over 150k bras, we have over 40,000 online customers and growing, and our opportunities are endless!
Where do you see the company in 5 years?
In 5 years, I wish I could say that I hope to see us no longer needing to make bras for people who have to amputate their breasts from their bodies in effort to survive their cancer diagnosis, but we aren't there "yet." But what I do see in 5 years is an effort to encourage retailers, brands, and the like to truly join in the Boob-Inslusive movement, include ALL chests in their assortments, and hopefully it will be AnaOno when they make that choice to really achieve inclusion in their support of their customer base.
| Company Name: | AnaOno |
| --- | --- |
| Founder: | Dana Donofree |
Comments