Meta Skincare - Meta Skin Studio is an advanced professional grade skincare line founded by esthetician Nicole Mandallaz, a skin and wax expert acne specialist based in Palm Springs California. She spent her career studying with renowned dermatologists, cosmetic chemists and cellular scientists combing through the best treatments and ingredients to create Meta Skin Studio and develop Meta Skincare. Meta Skincare's product line of toners, cleansers, serums, and more are all made to effectively combat and treat your unique skincare needs with its advanced ingredients of pumpkin seed oil, powerful peptides, and nourishing marine collagen.  
Was it a lightbulb moment or gradual moment to start Meta Skincare?
It was a gradual moment to start Meta Skincare. For many years, I had invested heavily in carrying professional only skincare brands (meaning they were exclusively sold by licensed professionals only) which was the norm in the spa/med spa industry. But I had experienced time and time again, that after investing sometimes $5k just to open an order with a brand, I had found myself competing with the brand itself for sales online. Why would my in office clients buy from me if they could find the "exclusive" brand I was carrying for 40% off on Dermstore.com. I knew I eventually would need to create my own exclusive brand.
How did you get your first three customers?
What the public and even many fellow spa/med spa owners don't realize is that retail is a key component into our success business wise, and for the results of the client or patient. It doesn't make sense to spend anywhere from over a hundred dollars to a few thousand dollars on a treatment only to go home and use unhelpful products on their skin.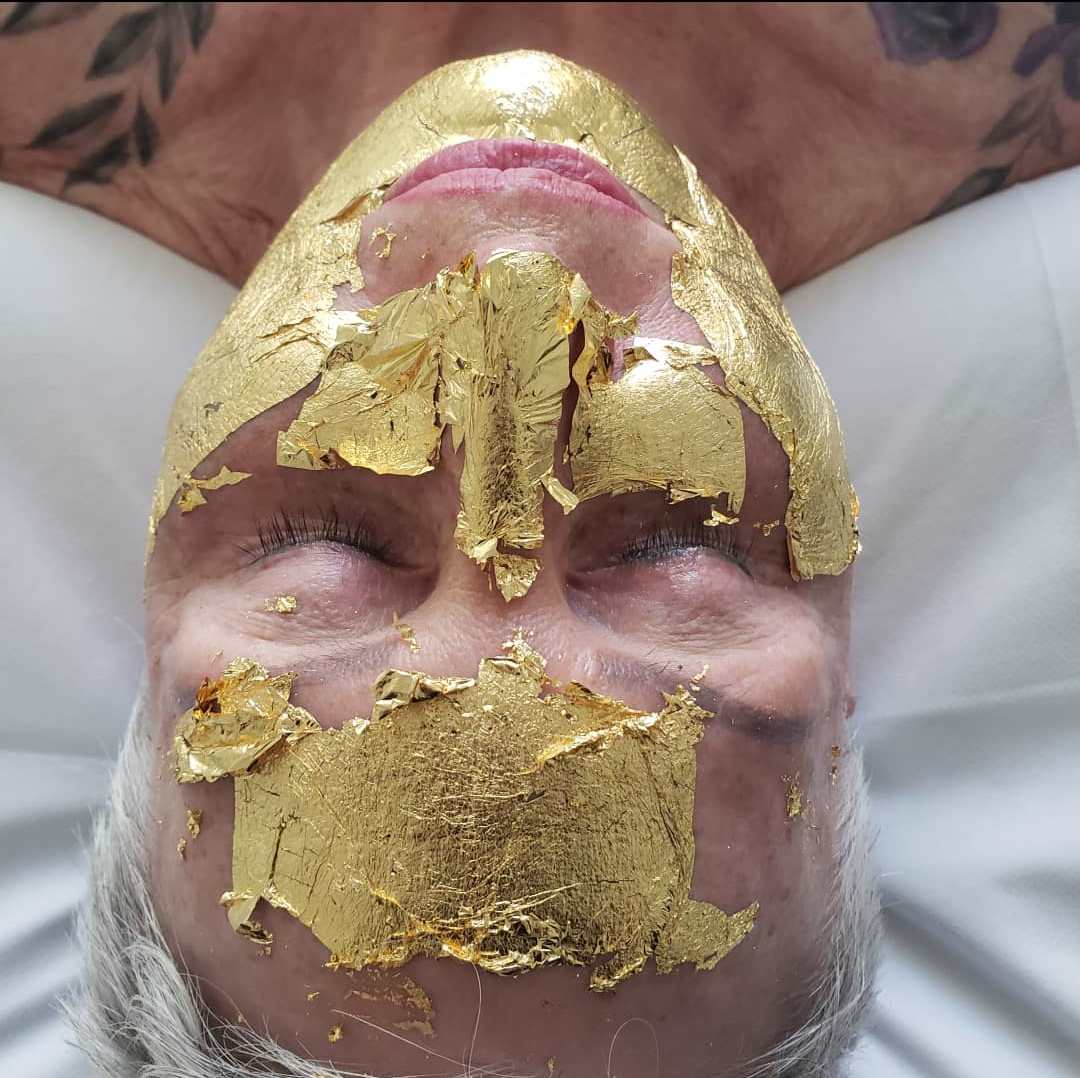 While treatments can be transformational, the longest term benefits for skin's visible results are from what people do on a day to day basis at home. I realized this early on when I first became an esthetician.
How did you validate the idea?
People with loads of plastic surgery and injectables would come to my office with a lot of skin issues because they would buy whatever from the department store or popular fad products online instead of the recommended regimes from their real skin specialists. They'd invest a fortune into medical cosmetic services and even a fortune on their department store skincare, and couldn't understand why they're skin was still having issues.  It's because they weren't following the correct skin regimens set by real skin professionals, and were relying on sales people at the store and fads instead. Or in some cases I had women save every month for expensive services, but would insist on only using drugstore skincare leading to them never being happy with their skin. So, as the true skin professional, I learned that if I was going to have clients invest in their services with me, I was going to make  sure they actually invested in the products as well, because that was the only way I could truly guarantee the results they were looking for. Most med/spas and esthetic offices rely so heavily on their service income to succeed and view the homecare as just an extra benefit on the side.  I knew that this would not be good for my long term plan, especially since my husband and I had been planning to live in France ½ the year in the near future, so I made sure that my service income funded the development of the product line, and then once the product line was selling, I would benefit more long term and have more freedom less tied down to providing services in the office.
Did you have any experience/expertise in the area?
I had also worked on the side for 8 years as a national trainer for a brand of chemical peels and home care products developed by some of the leading dermatologists in the US. While the brand had a broad international reach, in the US it is still a lesser known company. With them though I had spent a lot of time working under the CEO and learning the process of developing professional grade skincare products, spreading reach of the brand by working the main international dermatology and esthetic conventions in the country, and teaching classes to other professionals from around the world.  I then understood why all the old "exclusive to professional" brands started selling beyond us as estheticians, and that's because they need to sell on the internet to be profitable now.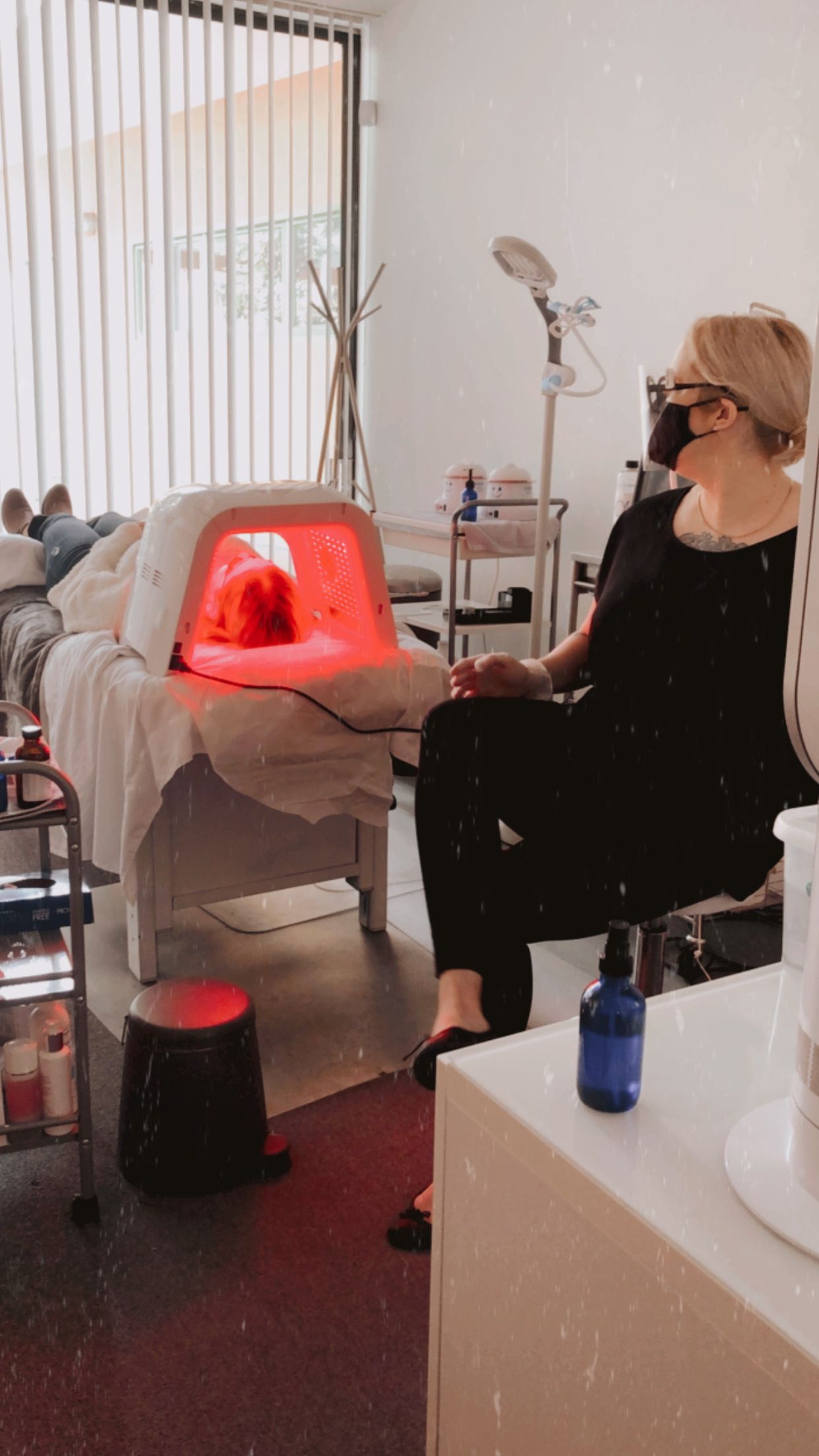 So when I decided to open Meta Skin Studio, I knew I wanted my own exclusive professional grade products, but also understood that times had changed and if I wanted to succeed, I needed to create a brand of products that I could market directly to the general public beyond just my in office clientele.  Thanks to all my past experience working for the dermatologist developed brand and my expertise in skin histology, treatment and ingredients, I was able to design Meta Skincare and bring it to where it is today. Despite the Covid shutdowns of my clinic (now shut for 6 months), I was actually able to expand the business online and bring in even more revenue through my product sales and online skin consulting.  This would not have been possible had I not created Meta Skincare for Meta Skin Studio.
Have you raised any money? How much?
Meta Skincare has been 100% bootstrapped and paid for from my service income at Meta Skin Studio I considered looking for outside investments last year to expand for professional marketing for the products, but also realized I didn't want to involve friends or family into investments with my company, as I had seen that situation sour many close relationships of founders of other companies and small businesses many times over. I considered venture capital, but realized I wasn't really set up for it. For now Meta is supporting me and my little family comfortably, and I was able to grow despite losing all my in office service revenue for the last 6 months because of it.  Meta Skincare is my baby of a business and my first financial success and will be mine for a while or maybe always. With that said, I have come up with plans for a new company of products in which I will be seeking venture capital backing and have early investors ready to go, but that will be for another story.
Who is your target demographic?
I initially created Meta Skincare for my in-office clientele.  I'm an acne specialist and deal with difficult cases of acne on clients that have not seen lasting results from anything or anywhere else they have tried. Many of my clients had even done multiple rounds of Accutane in their past, only to still have lingering break out issues.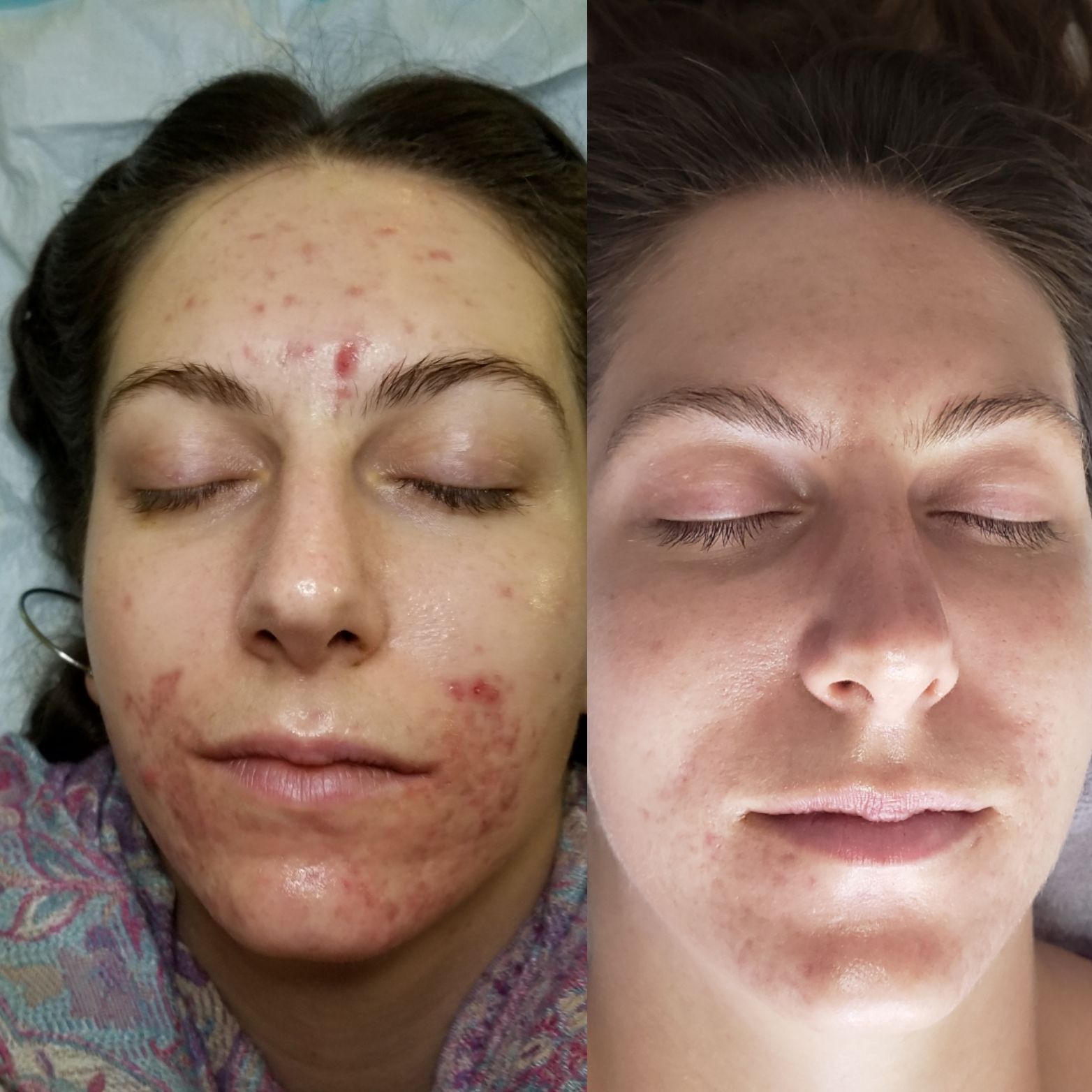 I found in my practice that 90% of my acne clients were actually adults who also needed aging treatment and prevention and couldn't find products that would help with both at the same time.  Because of this I made sure that the majority of my acne products contained strong anti-aging benefits as well, and that many of my anti-aging products would also be safe for acne clients.
What is the funniest/most strange customer request you've had?
The strangest customer request I had was probably when I was working in Los Angeles at my first business which was in Studio City.  I had almost DAILY requests for anal bleaching.  I'm not kidding.  There was a nearby esthetician known for her anal bleaching, so perhaps she was so busy she couldn't keep up with the demand or something?  I even started to look into training and how it's done, to maybe invest since there were so many calls and emails about it.  But, it just didn't feel right to my expertise, and I figured I should probably stick to what I'm best at and that's transforming faces.
How did you fund the idea initially?
I initially funded Meta Skincare from my service income from Meta Skin Studio and the clients I had been building over the years. I was the first acne expert and Korean anti-aging treatment specialist in my region, so I was fully booked with customers for services quickly.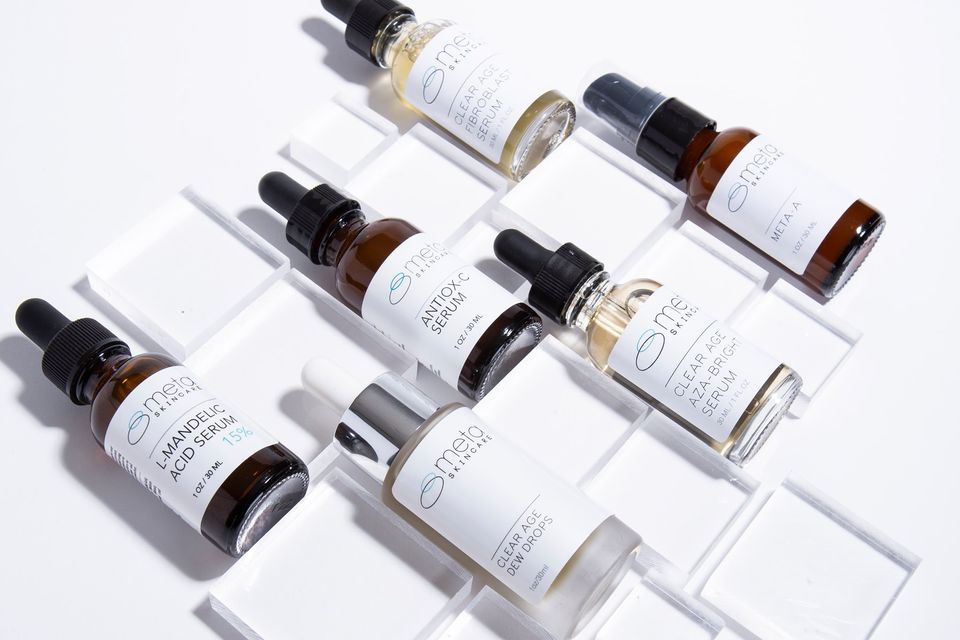 I used a little of my service income for living expenses but put the majority back into developing the products for Meta Skincare. I started with just 4 products and grew to now 18.
Where did you meet your co-founder/founding team?
I'm a solopreneur so I don't really have much of a team of employees.  My business online however wouldn't be possible without the amazing freelancers and other companies I pay for services that are integral to running my business; from helping with my social media to running ads and fulfilment.
Did you run any companies prior?
My first business was a similar esthetics studio in Studio City of Los Angeles which I opened in 2011.  Since I became a licensed esthetician I knew I wanted to open my own studio.  I just knew that my passion and drive for knowledge behind skin and skincare wouldn't be best utilized working for someone else. Of course I had to start somewhere, so I did work for several salons in L.A., but quickly built my own clientele.  
What motivated you to start your own business?
I'm the daughter of immigrant refugees, and both my parents were small business owners most of my life.  My husband is also an immigrant and small business owner and for us being able to start a small business from nothing into a way to support yourself enough to live comfortably is the ultimate American dream.  
What were your family and friends first thoughts on your company?
My family and friends were all extremely supportive of me opening up, to the point that when we decided to move out of Los Angeles for a calmer environment in Palm Springs, my mom cried because she thought I was throwing away all my accomplishments.  But little did she know I had plans to do something even better from Palm Springs.
What motivates you when things go wrong? What is the end goal?
When things go wrong I always focus on the bigger picture. Get creative, how can I creatively turn this into a better situation. What is the positive coming out of the negative?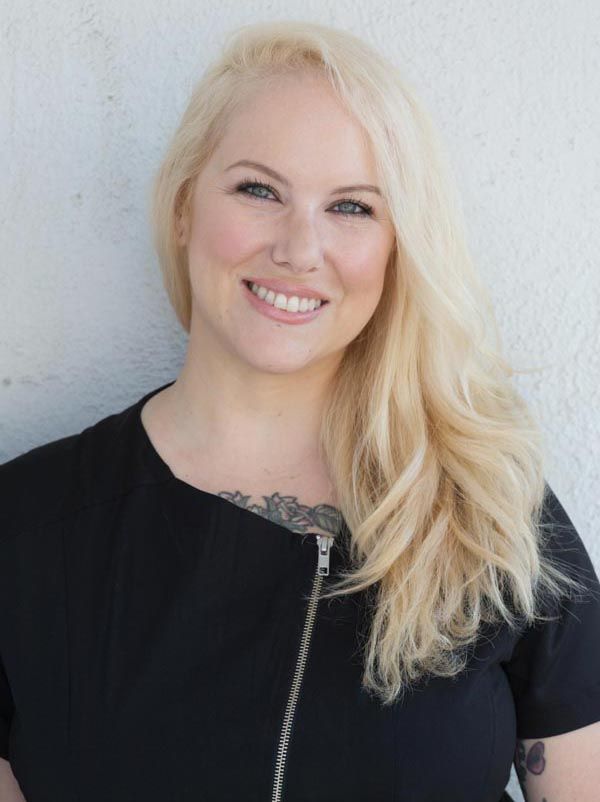 If all else, did I at least learn something from this?  This way of thinking always keeps me moving forward.  I'm ALWAYS moving forward.
Do you have any advice for someone just starting out?
My advice for someone just starting out is to never stop educating yourself in the field.  If you know your stuff, then learn to confidently teach your clients.  This is how you build trust with them, and in esthetics and beauty, trust is everything. Reinvest as much as possible back into your business and BELIEVE you are the best.  If you don't feel you're the best, than keep educating
How do you protect yourself from competition?
I learned from a wonderful mentor I met in a lymphatic drainage technique training in Los Angeles to never focus on competition. I was building my clientele in the same neighborhood as her, and instead of viewing me as a threat, she actually took me under her wing and became a great friend and mentor. She taught me the beginnings of manifesting, and one of the most important things she taught me was that there will ALWAYS be enough clients for everyone. The second you focus on your competition, it shifts your energy into a state of there not being enough for you. If you feel there is an abundance of customers and buyers for you, then there will be. I've stuck by this and feel it gives me piece of mind as well. I had other estheticians open up in my building right next to my door and even promote themselves to my clients as they left my office, but I knew if I didn't focus too much on them and stayed focused on doing my best for my customers then I had nothing to worry about.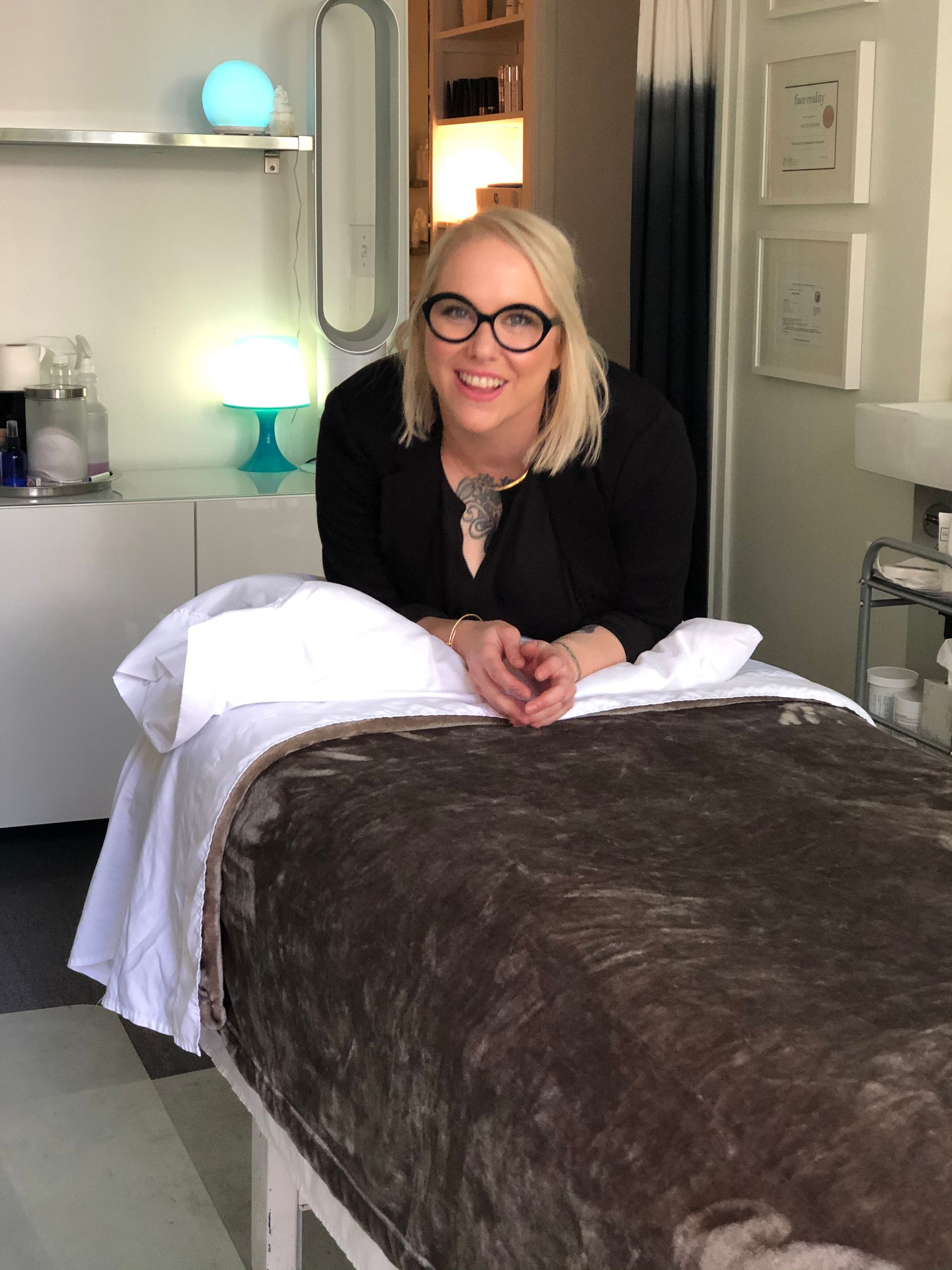 Nobody will do exactly what I do with all my specific training and perspective, and nobody will have the exact lineup of products and services I do.
Do you have any trademarks/IP/patents?
I  have a trademark but just for my name Meta Skincare.
What are your favourite books or podcasts?
YES absolutely.  I'm not a big podcast person.  My favorite books that have helped me in my business were Estee Lauder's autobiography "Estee a Success story", and the book "War Paint" by Lindy Woodhead about the lives and business rivalry between Elizabeth Arden and Helena Rubinstein, who were the founders of skincare, beauty and esthetics as we know it. I saw myself so much in Estee and Madam Rubinstein lives and experiences. And the accomplishments of Elizabeth Arden and Helena Rubinstein are astounding. They built multi-million dollar empires at a time when women couldn't vote yet, through the Spanish Flu, and 2 world wars!  I mean if that's not inspiring, then I don't know what is.  It made me feel extra grateful for my immigrant experiences which I think also has carved out how I work and how these women worked.
What are the next products you're working on?
My next products are an acne safe oil cleanser and acne safe anti-aging mineral SPF both for my Clear Age line.  Then I hope to add in some more masks because they're so much fun and there's so many kinds I can make (who doesn't love masks).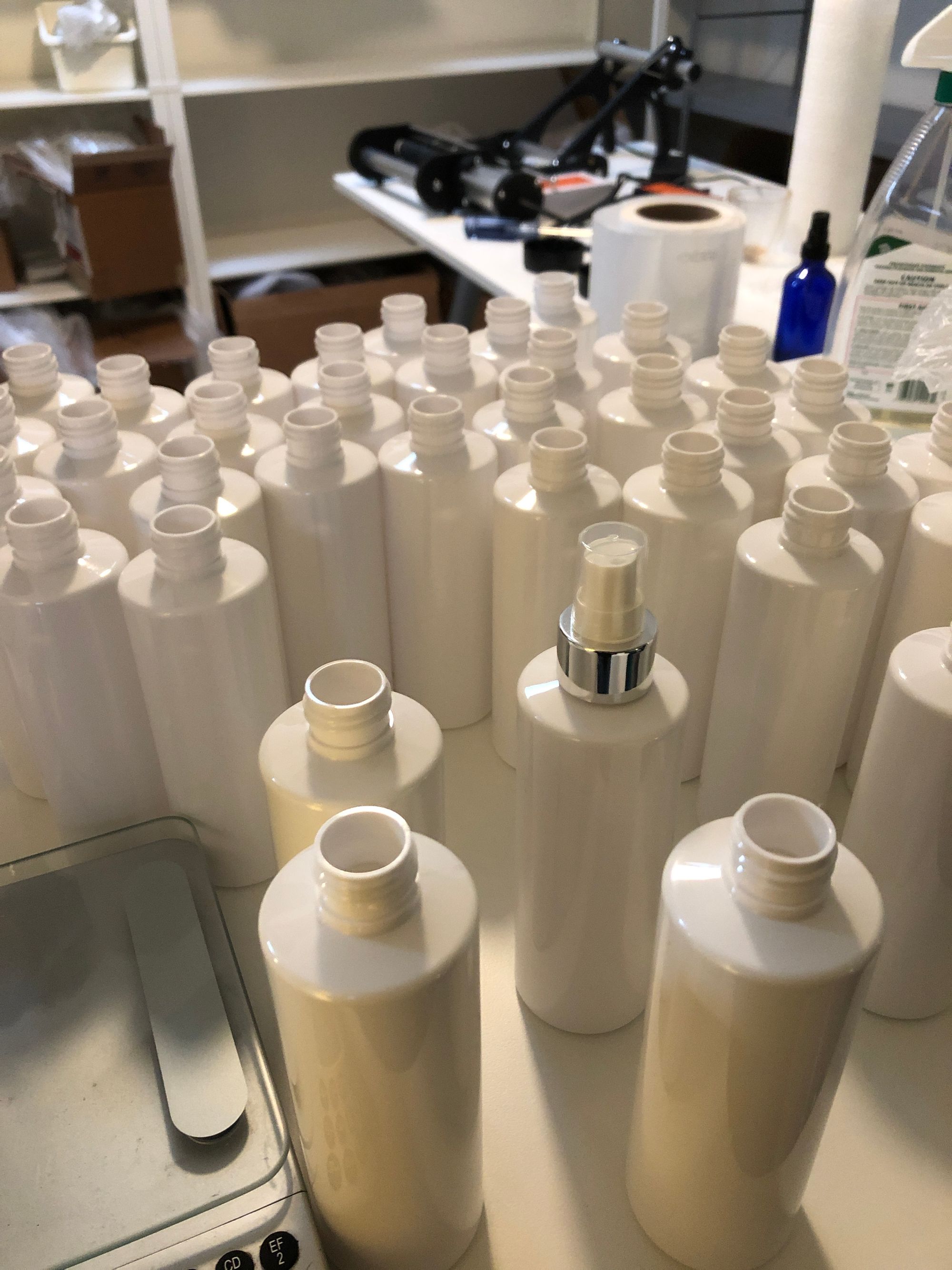 Beyond that I have to calm down making new formulas for Meta, as I'm getting started with developing a new skincare brand with just 4 starting products that will have venture backing to get started with.
Are there any releases you can tell us about?
My upcoming releases are my Clear Age sets, which will include my first travel sizes.  They will be my main starter set of products if you're an adult who needs anti-aging care but also breaks out.
Where do you see the company in 5 years?
In 5 years I will have a 2nd Meta Skin Studio storefront in Paris (my husband is French and I'm about to have my citizenship so not totally random), and bringing in no less that 40k/month in revenue of sales online.  
What is current revenue? If you don't mind sharing
Last year I hit my first 6 figures, and this year we're on track to finish there again despite the Covid shutdown of my services.  Our monthly revenue is about $10k/month.  
Would you ever sell?
I will always be open to selling if the situation was right for it, but until then I still have a lot of work to do.
Comments