Cason Crane founded EXPLORER COLD BREW from the ground up in 2020. He raised over 1.5 million in venture capital funding. Explorer Cold Brew is an Organic coffee with 4 caffeine levels ‍crafted by 3 award-winning Tastemakers. Cason has his own TedX talk, and has been interviewed by ABC news, among other media platforms.
Was it a lightbulb moment or gradual process of EXPLORER COLD BREW?
It was both a lightbulb moment and a process. The process was in creating some sort of consumer product, particularly in food and beverage. As a consumer, athlete, and someone who values a healthy lifestyle, I've always gravitated towards the food and Bev industry. It's something I'm naturally passionate about. The lightbulb moment was the idea of Explorer itself.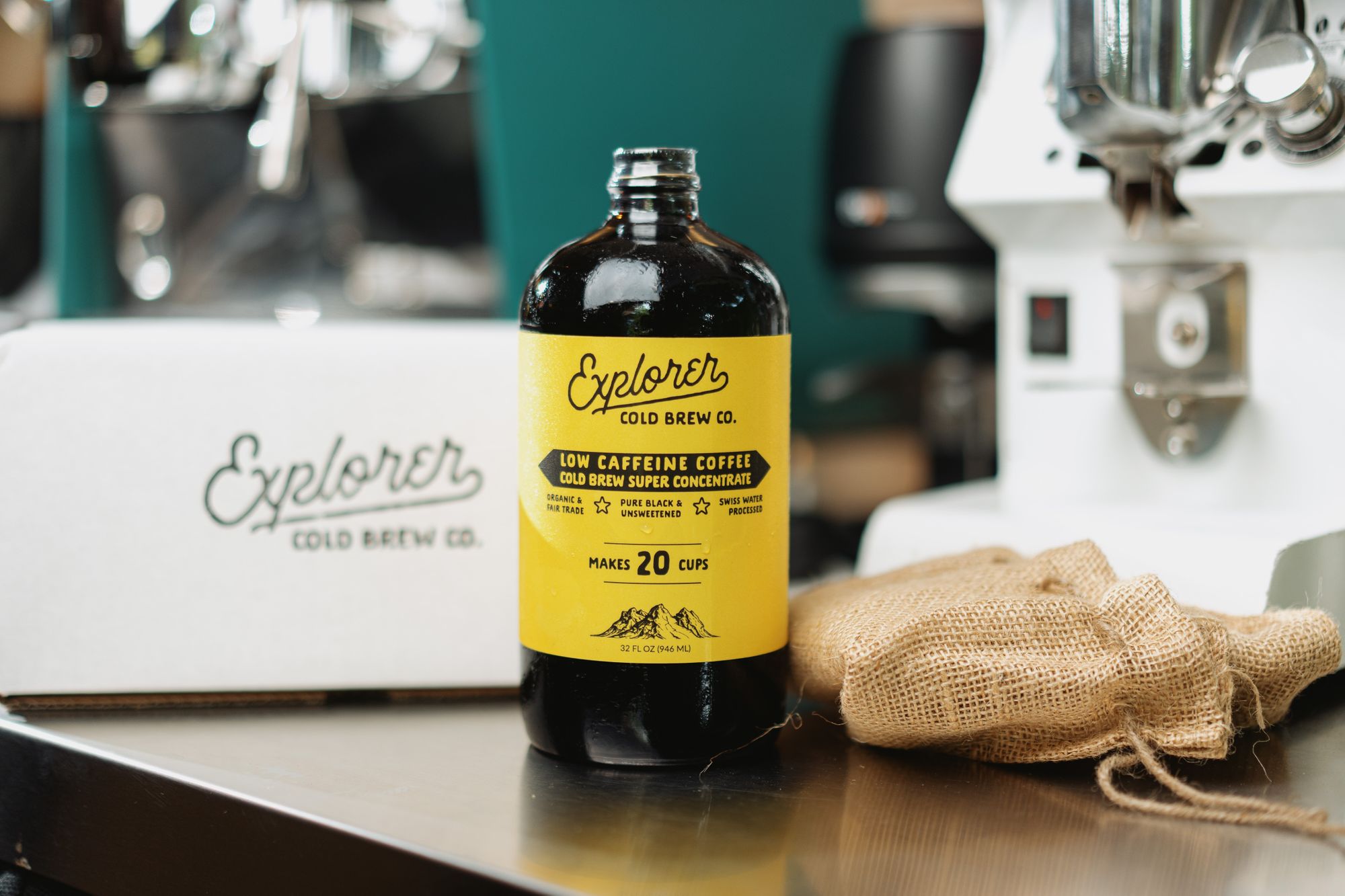 Part of that lightbulb moment came from the realization that I needed to cut back on my caffeine intake, but I didn't want to give up cold brew. At the time, and before I started Explorer, there was no way for me to moderate my caffeine while still enjoying my cold brew.
How did you get your first three customers?
I had a 'build in public' approach to acquiring my first customers when beginning the process of building my company. I started to blog about my journey of starting a company even before I settled on Explorer. I would brainstorm ideas and test out different products, all while keeping an open mind and ear to the ideas of others. My first three customers were customers I had built in through my blog. I was being transparent and intentionally staying away from stealth mode.
How did you validate the idea?
People can spend a lot of time trying to think of how to validate their ideas, but for me, this felt like an organic pain point. I tested a few different products at first, and I had people try the products and give me feedback. Thankfully, when I had settled on cold brew concentrate, the feedback was extremely positive. But even before we had the product, I was driving people to a landing page where they could add themselves to the waitlist.
Did you have any experience/expertise in the area?
The only expertise I had was being a 3-times-a-day consumer of food and drink. Everyone has life experience they bring to the table, and that was mine.
Have you raised any money? How much?
I raised 1.5 million in venture capital funding.
Who is your target demographic?
Our target demographic has evolved. Initially, I thought it would be a more outdoorsy person, or a fellow endurance athlete and adventurer. But overtime, as I've gotten to know our customers, I am delighted to find that a wide range of people enjoy our cold brew.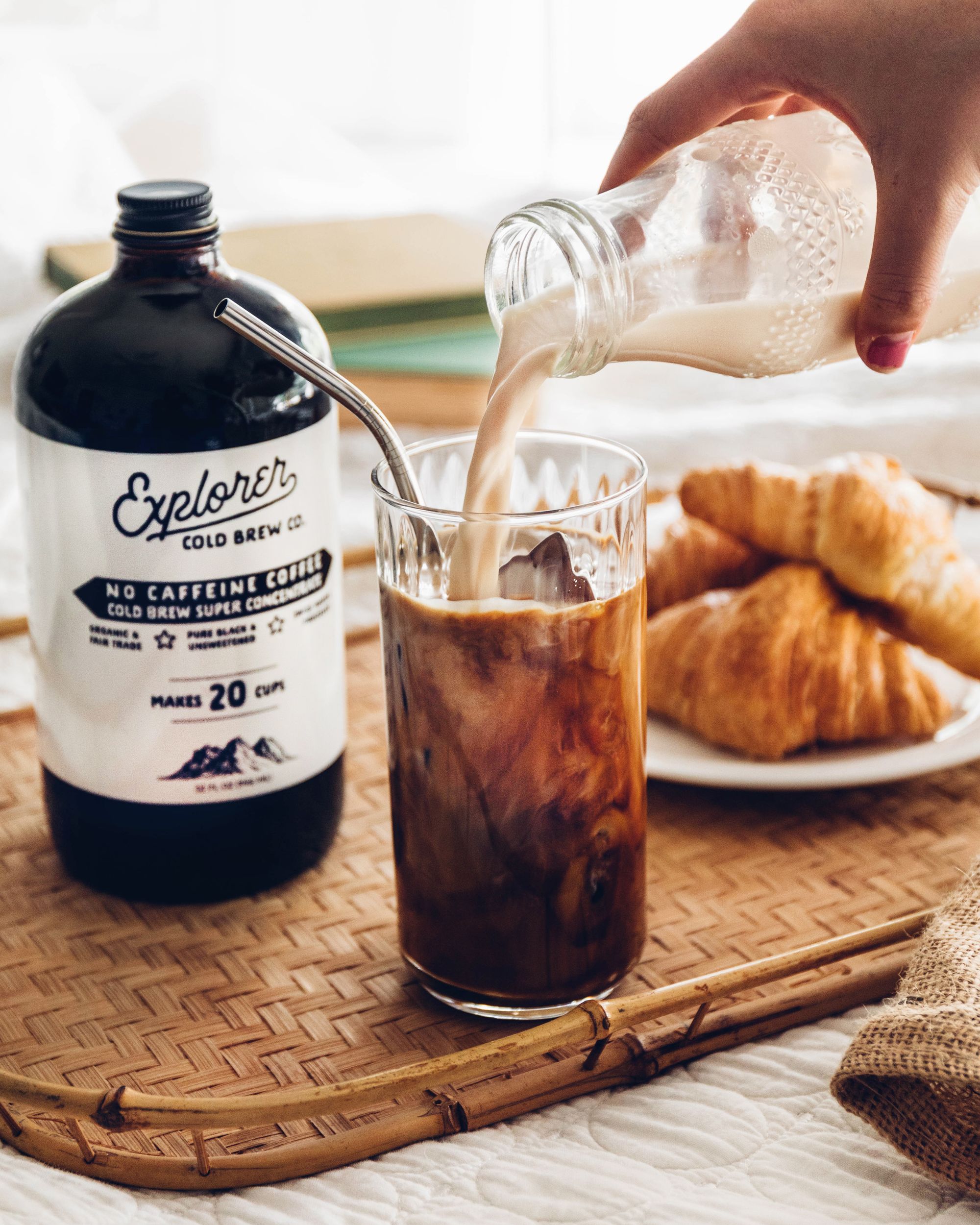 Honestly, the majority of our customers aren't explorers or adventurers in the traditional sense, but they are exploring their own at-home coffee rituals. Right now, our target demographic are suburban women iced coffee drinkers ages 25 to 35.
How did you fund the idea initially?
I reached out and pitched investors that I found online or through my network. But I was self-funded to start, and I bootstrapped for the entire first year of business. I only raised money after I felt like we had really strong emerging traction.
Any tips for finding first employees?
Leverage your network. Word of mouth can find you some great candidates, and LinkedIn has a huge amount of volume. Passion really matters in your first - and hopefully every last one - of your employees. If you can find employees who are genuinely passionate about your product and your company, this is key to building a strong team.
What motivated you to start your own business?
Before founding Explorer, I worked at Bain and Company, advising several Fortune 100 companies across a range of industries on overall strategy, business transformation, IT portfolio management, and process improvement. I learned a tremendous amount, but even though I loved the company and my colleagues, I felt like I was missing a deeper passion for our work. I yearned to do something that aligned with my other interests, and where I felt that I could add real value.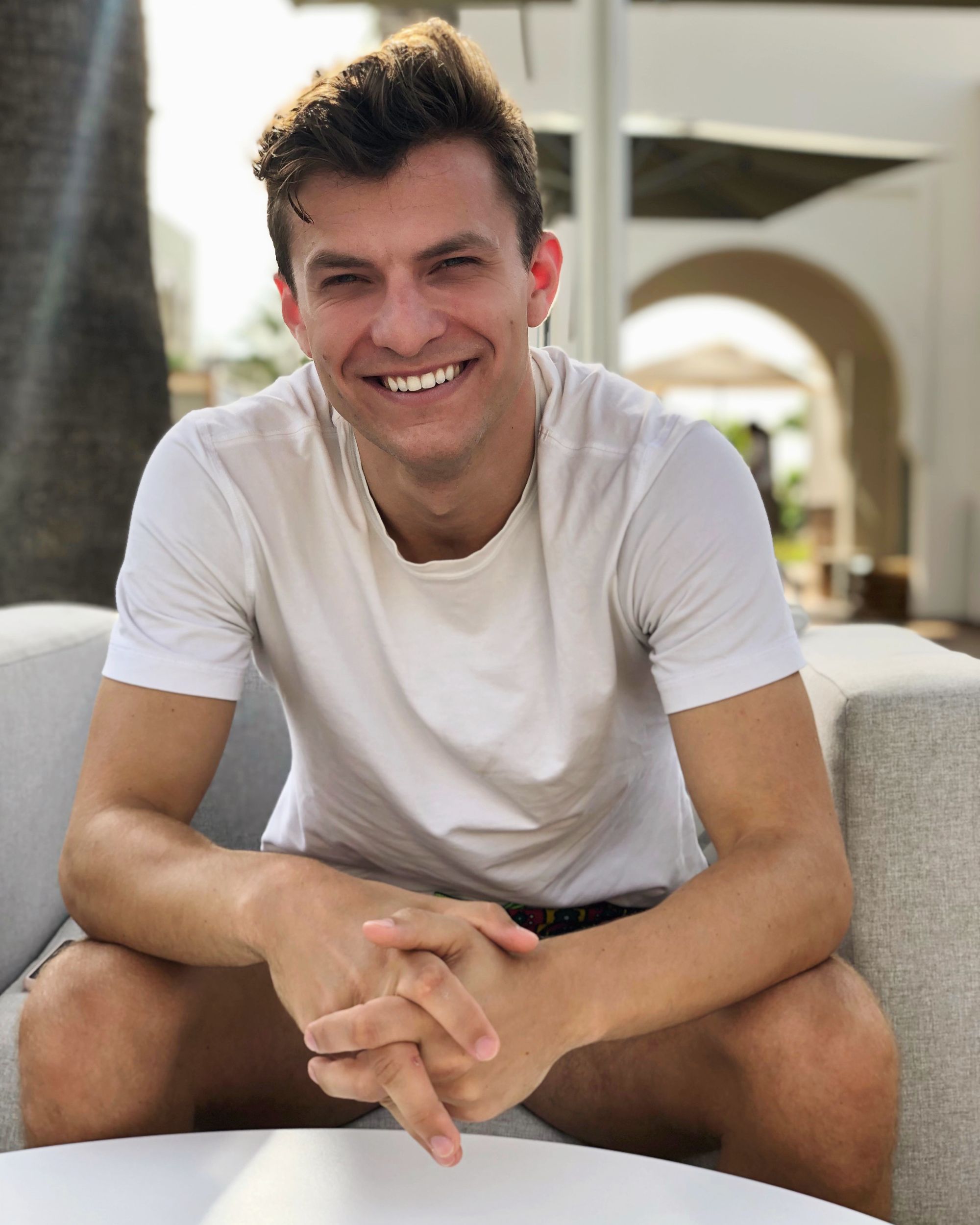 With lots of time to think over the course of the pandemic, I realized how much I missed being passionate about my work.  I loved coffee, and I was drinking cold brew in quarantine daily - so much so that I desperately needed lower caffeine and decaf options, but these didn't exist for cold brew. I needed to create this niche in the cold brew market.  So I decided to apply my learnings from Bain, and build my own business from the ground up - hopefully one where I could set the vision and work to build it.
What were your family and friends first thoughts on your company?
The reactions were overall mixed. In general people were supportive of me starting my own business. But there were definitely some people who were pretty negative on the concept…actually including my sister, who laughed and said, "the only reason people ever drink cold brew is the caffeine." The reason I share that is because she begrudgingly admitted months later - after becoming one of our most active customer of our decaf - that it was actually really nice to have in her life.
What motivates you when things go wrong? What is the end goal?
My deep, unshakable belief that Explorer will be successful. I view every challenge or setback as a little bend in the road and something that will ultimately only make us stronger.
Do you have any advice for someone just starting out?
Do it! But also be realistic about how much it will cost you to get your idea off the ground. I find that starting a business is incredibly valuable, fulfilling, and rewarding despite the challenges. I'm working harder than I ever have, and yet it doesn't feel like work most of the time. Don't give up too fast. But also don't expect it to be smooth sailing. I'd also say that if you're not ready to devote your life to your passion, it's not worth it. I'd also say that confidence is crucial. It sounds cheesy, but if you don't believe in yourself, no one else will.
What has driven the most sales?
Word of mouth mostly. Facebook and Instagram have also helped drive sales, though we're increasingly trying to diversify our customer acquisition strategy.
What is stopping you being 3x the size you are now?
In terms of revenue, we're constrained on the production side because it can often be unnecessarily expensive and risky to scale up production. But beyond that, I have increasing anxiety about cost effective customer acquisition - the 'old methods' of cheap customer acquisition via Facebook and Instagram just don't work as well anymore.
How do you protect yourself from competition?
I'd say be aware of what other people are doing, but also have a clear vision of what you're doing. This sounds contradictory, but it's important to balance monitoring what others are doing, while also staying true to your path no matter what.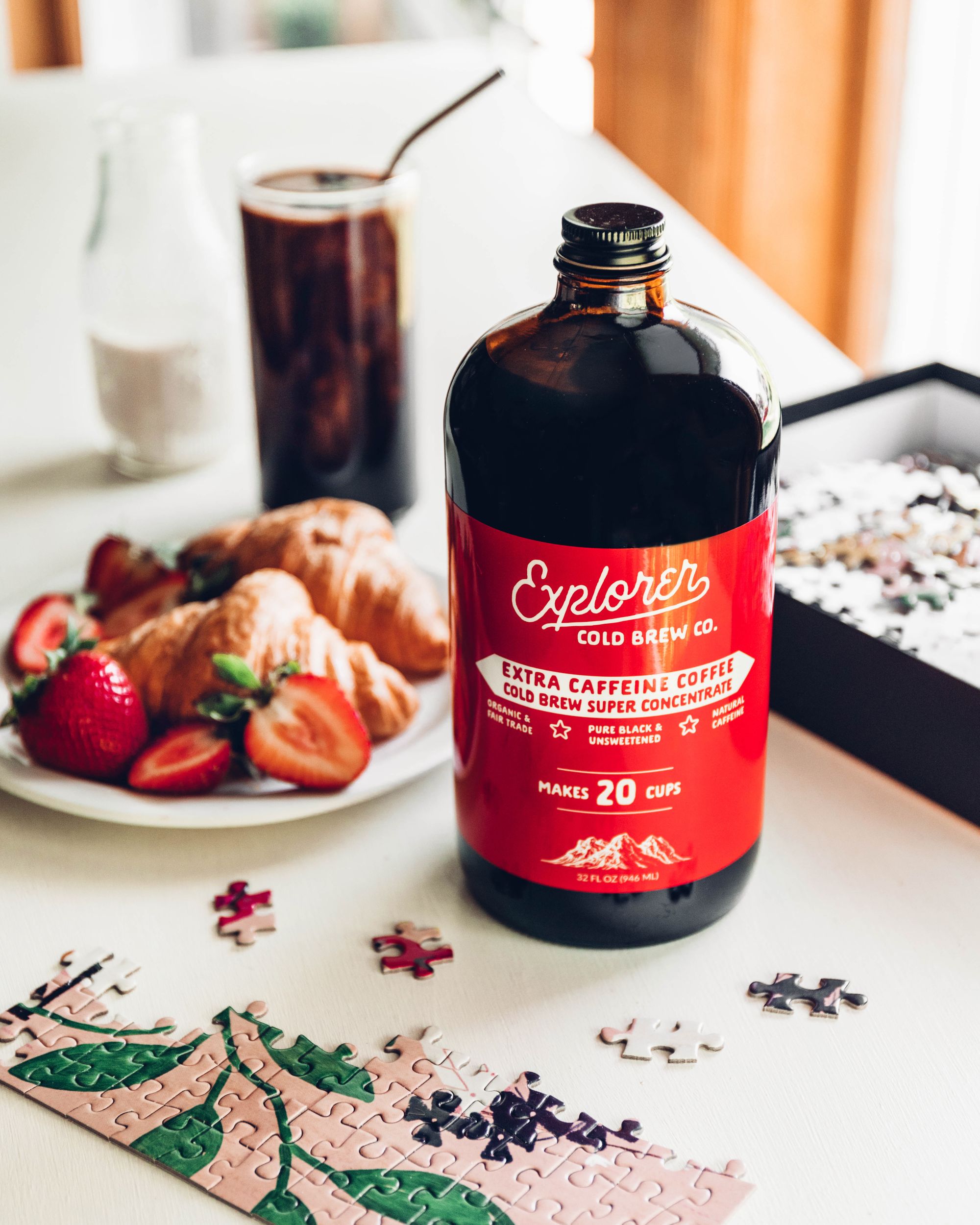 Ultimately, it's very hard, but it's good to remember that companies that are successful from the outside aren't necessarily thriving. I'd say on the one hand, look at the pastures around you, but don't assume that just because they look green, the grass is greener. Focus on seeding your own soil so it becomes green regardless.
Do you have any trademarks/IP/patents?
Yes. Explorer Cold Brew is trademarked.
What are the top 3-5 apps your business could not run without?
The first one is Klaviyo, because email marketing is so important, and Klaviyo makes it a smooth, basically free process to communicate with all of our customers. The next one is Google Workspace because it allows us to be more productive as a team and track the metrics ourselves. Lastly, my business could not run without Canva, because it democratizes graphic design.
What are your favourite books?
Dune by Frank Herbert, Ceremony by Leslie Marvin Silko, Three Body Problem by Liu Cixin.
What are the next products you're working on? / Are there any releases you can tell us about?
In the near future, and probably by the time this article comes out, we will have launched our first line of premium flavor syrups called Explorer Elixirs in two flavors: Himalayan Sea Salt Caramel and Madagascar Vanilla!
Where do you see the company in 5 years?
I see Explorer in thousands of grocery stores, and hundreds of thousands of homes across the country. I see Explorer being the signature element of hundreds of thousands coffee routines and rituals, and continuing to create the high quality coffee and café experience from one's own home.
Would you ever sell?
If that's what makes the most sense for the company, of course that's something I'd consider. But right now we're laser focused on building this business independently.
| Company Name: | EXPLORER COLD BREW |
| --- | --- |
| Founder: | Cason Crane |
Comments