Alexis Jae Jewelry is co-founded by mom and daughter Karen and Alexis Taub. Their family's been manufacturing jewelry for over 75 years. They manufacture jewelry for designers and customers historically. As many of their family and friends are requesting to make them customized jewelry designs, they come up with the idea to do it to everyone. Customers can save around 50% off from the traditional retail prices and can even customized any piece. All gems are ethically sourced and all gold is recycled. A portion of all its profits goes toward breast cancer research.
What was your lightbulb moment to start Alexis Jae Jewelry?
My boyfriend wanted to buy me a pair of earrings for my birthday. Since my mom is in the jewelry business, he, of course, asked her for help. He found a pair of earrings online as inspiration that retailed for $1,600. My mom made him similar earrings for $165. After giving me the earrings, he said, "I have to tell you I feel very uncomfortable; your mom undercharged me." I knew at that moment I needed to start a direct-to-consumer jewelry line. Customers could get high-quality fine jewelry at a fraction of the cost by skipping the middleman - and design it exactly how they wanted.
How did you get your first three customers?
Our family's been manufacturing jewelry for over 75 years. Historically, this meant manufacturing jewelry for designers, who would sell to stores, who would sell it to customers. But that means by the time it gets to the customer, it's massively marked-up. Our family and friends have always asked us to make them jewelry because it was so much more affordable and could be made exactly how they wanted.
Our friends and family were THRILLED when they heard I was doing this as a business. They no longer felt like they were asking my mom for a favor. It was very easy to get friends and family to buy jewelry. Our friends and family slowly told their friends.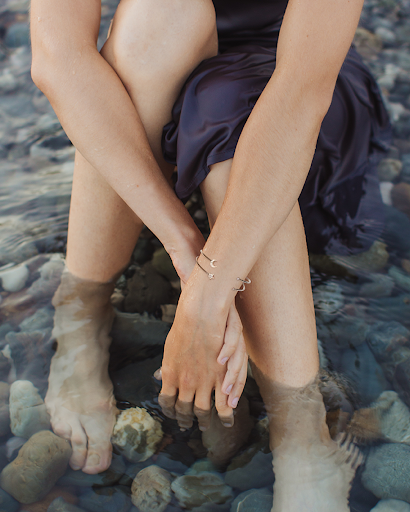 We also had a lot of success marketing with Google. Jewelry is made of standardized materials (e.g., 14k gold, 18k gold, diamonds with a specific clarity and cut). When customers are price shopping, they can see that we are making an equivalent (or higher quality) product for a fraction of the cost.
How did you validate the idea?
I started Alexis Jae while I was working full-time at a private equity firm. We decided we were going to do a pilot. We had a graphic designer create a brand identity, we had a copywriter write our story, and we hired a marketing firm to set up ads on Google and Facebook.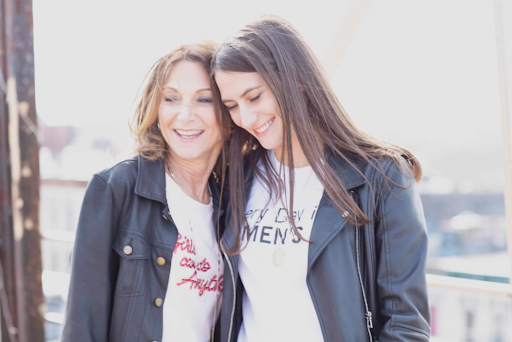 The results exceeded what we could have imagined. I quit my full-time job and started doing Alexis Jae full-time.
Did you have any experience/expertise in the area?
No, but I am lucky to have my mom, who has been in the jewelry business, guide me.
Have you raised any money? How much?
We are entirely self-funded.
What regulatory approvals did you have to go through?
Nothing out of the ordinary.
Who is your target demographic?
We're still trying to figure that out! Our original assumption was millennial women. However, since we can customize any piece of jewelry and make it at a fraction of the cost, we receive orders from men and women of all ages.
What is the funniest/most strange customer request you've had?
Hmm, there are definitely a few that come to mind but maybe matching necklaces for an owner and her dog.
How did you fund the idea initially?
We are self-funded. Our business model doesn't require a lot of capital because everything is made to order, and we don't keep any inventory.
Any tips for finding first employees?
We love working with freelancers. We've found incredibly creative and intelligent freelancers that are highly dedicated because they are also trying to grow their business.
What motivated you to start your own business?
While I thought the work I was doing in finance was very interesting and the people were great, I wasn't fulfilled.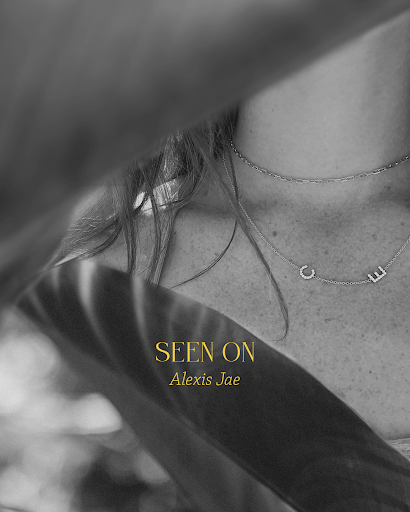 Having my own business not only gives me freedom and flexibility but allows me to make my own decisions. I can utilize all of my strengths and interests.
What were your family and friends first thoughts on your company?
Most were excited that they could now get jewelry at wholesale prices, but a few wanted to make sure I was ready to leave my stable job in finance.
What motivates you when things go wrong? What is the end goal?
I absolutely love my job. I wake up every day before my alarm, ready to get started. I love how happy customers are to get their jewelry, and I love knowing that a percentage of profits are donated to find a cure for breast cancer.
Do you have any advice for someone just starting out?
Just get started. It's a scary leap, but there is nothing as fulfilling as running your own company. You'll definitely make mistakes along the way, but you just need to learn from them and move on.
What has driven the most sales?
Google Shopping. For us, it's an excellent way for people to see a picture of the quality of our pieces with the price tag showing it's a fraction of the price.
What is stopping you being 3x the size you are now?
New visitors to our site are often skeptical about how our prices are so competitive. We are actively working on educating our customers and building trust with them. Once customers understand our business model, they are excited to purchase jewelry without the markups and refer all of their friends.
How do you protect yourself from competition?
We try to build a relationship with our customers and deliver exceptional customer service.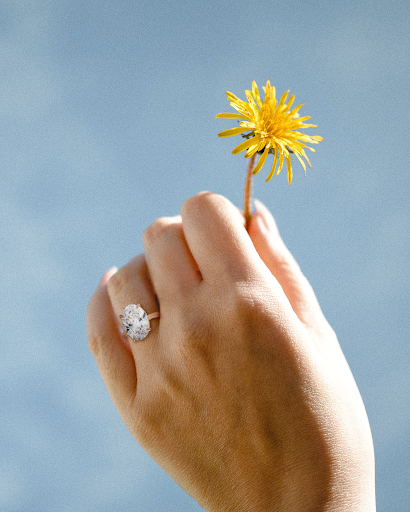 Our prices are also more competitive than our competitors.
What are your favourite podcasts
I love listening to How I Built This. Hearing all of the entrepreneurs' stories helped solidify that I wanted to take the leap and start my own company.
What are the next products you're working on?
We're going to start promoting our bridal business.
Are there any releases you can tell us about?
We're working on a huggie line and mini tennis bracelets for the fall.
Where do you see the company in 5 years?
I see it as a trusted jewelry business that customers default to because of the high-quality jewelry and savings. I hope our efforts to raise money for breast cancer research result in a cure for breast cancer.
Would you ever sell?
Not any time soon!
| Company Name: | Alexis Jae Jewelry |
| --- | --- |
| Founder/s: | Karen + Alexis Taub |
Comments