Kate Broug founded Anna in Bhutan after a series of inspiring trips to Bhutan. She strives to set an example for the fashion industry that a company like Anna in Bhutan — a company that doesn't focus on mass-production, but rather on a healthy planet — can be successful.
More than a brand, Anna in Bhutan is a movement supporting Bhutan's ideologies, spirituality, female artisans, matriarchy, and a path against climate change.
Was it a lightbulb moment or gradual moment to start Anna in Bhutan?
It was a lightbulb moment that happened when I was in Bhutan. The third day of my stay, we visited a weaving village north of Paro. I entered a room with four women weavers. While weaving they were humming in harmony; it was the most beautiful sound. One woman got up and showed me the silk threads they used and explained the process.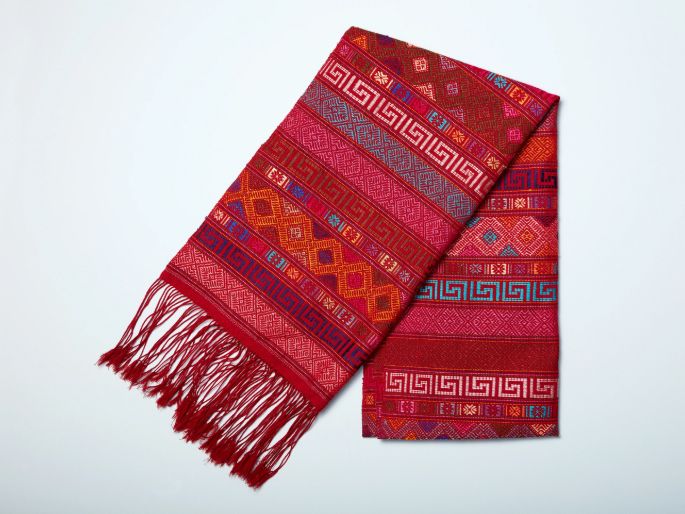 Its fabrics were soft and luxurious, the colors were warm and captivating. The energy in the room was so serene and pure, I knew I wanted to support these women and share this experience with people back home. That's when I decided to create Anna in Bhutan.
How did you get your first three customers?
The first sale was made by my best friend. He supported me throughout the process and wanted to be the first one to purchase a scarf! The second two customers where a result of online marketing. I remember being very excited.
How did you validate the idea?
Receiving investment was the highest validation I received. I knew the concept of Anna in Bhutan was special: beautiful fabrics and products, made, and blessed in the mountains of Bhutan, a country untouched by globalization. We are in an age where we demand change; change in what we wear, change in social behavior, and change for our climate.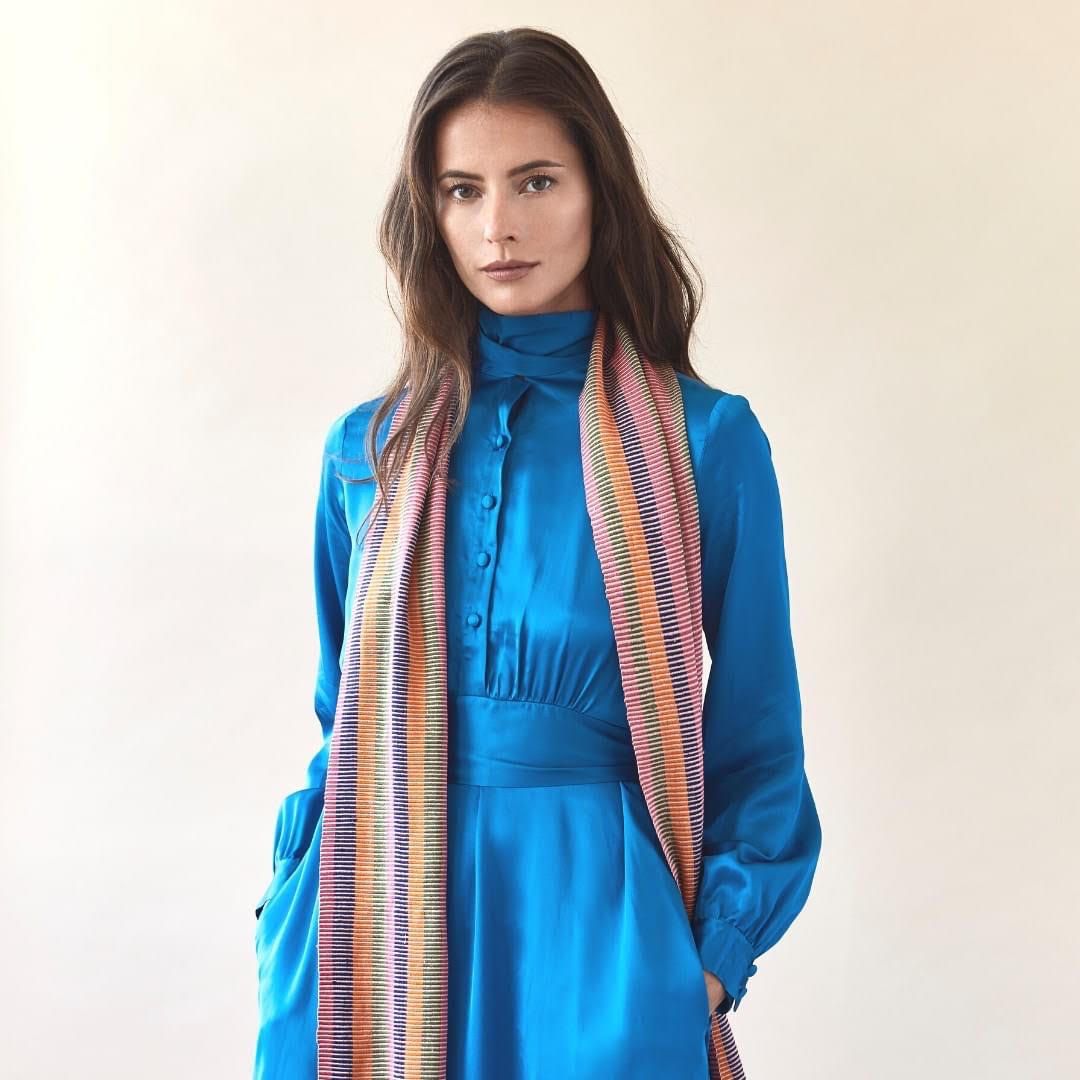 Anna in Bhutan embodied all of those things. I knew this was unique, but it's always exciting to realize that people with resources and influence share the same opinion and are willing to back your vision with capital.
Did you have any experience/expertise in the area
I didn't! I have a background in journalism and contemporary ballet. The business side of things was completely new to me. Having said that, the world of dance has taught me very useful skills such as discipline, a strong work ethic, and an eye for detail and aesthetics.
What regulatory approvals did you have to go through?
It was essential to have the approval of the Bhutanese authorities. You have to keep in mind that Bhutan as a country, is still very closed off from the outside world. To enter the country and get permission to film we had to arrange business visas, and a variety of licenses. It's very unusual for foreigners to be allowed to film in temples and dzongs, I was incredibly lucky and grateful that we got permission to film in both locations for our short film. The goal of the film was to capture the beauty and essence of Bhutan.
Who is your target demographic?
Our typical customer is a person with sense of style and a strong sense of spirituality. Someone that appreciates craftsmanship and quality products while contributing to the overarching goal of improving and empowering the lives of others.
What is the funniest/most strange customer request you've had?
This example is rather touching than strange or funny – one of our customers wanted us to incorporate patches of our Anna in Bhutan fabric in a dress for her ill grandchild. She highly valued the blessing the fabrics had received in Thimphu's leading Buddhist temple, and wanted to give her granddaughter something that could perhaps guide her on her path to recovery.
How did you fund the idea initially?
I had some savings, which is what I used to buy the first batch of scarves. I did most of the initial work myself: creating a website, the photos, drafting a business plan – this saved me a lot of money.
Any tips for finding first employees?
I strongly recommend the use of a recruitment agency if you can afford it. I am thankful for the Angela Mortimer agency and the services they provided. It saved me an enormous amount of time and energy looking for suitable candidates.
Did you run any companies prior?
Short answer: no! I have a background contemporary ballet and journalism. I never thought I'd run a company, and now I run two! I've compensated for my lack of business education by taking a lot of time to self-educate, and I still do that every day. I also have developed the habit of asking other business owners for advice. To help myself in building my own company and other women who own small businesses, I recently started a podcast that features conversations with 100 of the most inspiring and powerful women entrepreneurs in NYC. Each episode highlights the journey of one woman. We discuss their failures, the lessons they learned, and the decisions that led them to success. At first, I recorded these conversations as an educational tool for myself, but then I realized other women could benefit from it too, so I turned it into a podcast.
What motivated you to start your own business?
During my first trip to Bhutan I realized that I was in an extraordinary place. Bhutan is still very much untouched by globalization. The country preserves 61% of its land under forest coverage (this is stated in the constitution and cannot change) and the Bhutanese people are welcoming, warm and compassionate.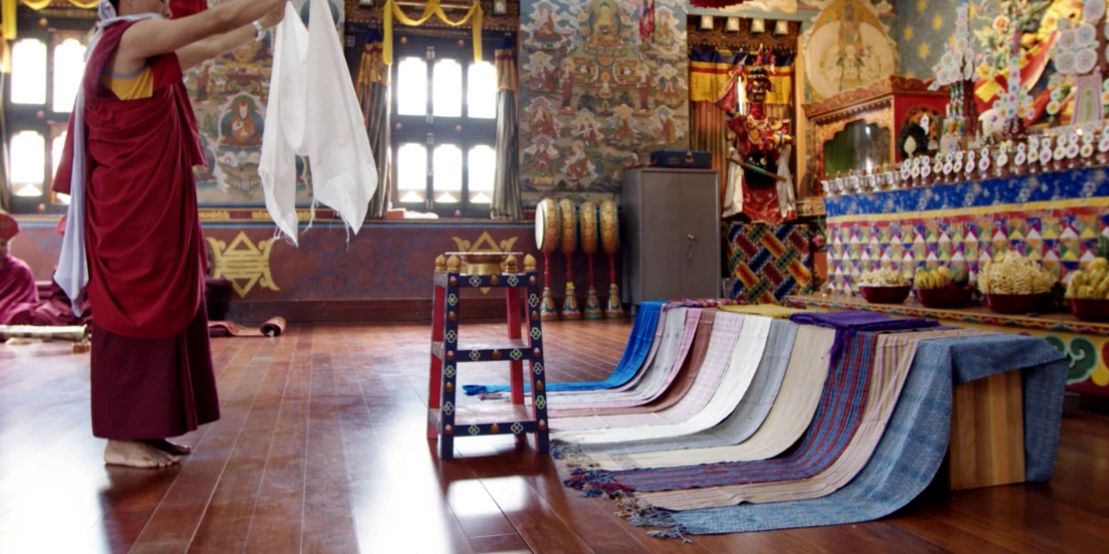 Buddhism is embedded in the everyday life… you can sense that when you walk around the impressive Dzongs and temples, but also when you stroll through the village streets and talk to the local people. My only fear when I started this company was commercializing the country and the product, which is why I connected with the Royal Consort. They helped me keep the message clean and accurate, and supported Anna in Bhutan from the beginning.
What were your family and friends first thoughts on your company?
My family and friends have been very supportive. My parents were both in the arts. After starting a family, my mother become a stay-at-home mom and my father worked in church. Everyone in my family is either an artist, a craftsman or a teacher, so I think it was quite a surprise to everyone that I ventured into the business world. My friends have been incredibly supportive too, although I think they'd like to see more of me – I can be quite the workaholic!
What motivates you when things go wrong? What is the end goal?
The end goal is to make a difference in this world. Through Anna in Bhutan we are committed to empowering the women of Bhutan by providing them with the opportunity and salary they deserve while focused on sustainable and ethical fashion to make the world a greener place by planting more trees. Another passion I've discovered is connecting with women entrepreneurs and women that own small businesses, especially those who, like me, haven't had the opportunity to follow a business education. The path of entrepreneurship can be a lonely road. Why not grow together as individuals and business owners by sharing knowledge and by building a support system? All of these things inspire me to keep on trying. There are definitely moments where I'm ready to throw in the towel but surrounding myself with like-minded individuals keeps me going. Giving up is just not an option.
Do you have any advice for someone just starting?
Don't be afraid to ask for help. Questions about marketing or PR? Someone has already invented the wheel, don't be afraid to reach out to someone who has done really well and ask them for advice.
I believe it's important to realize who you are and how others perceive you. Clarify what your voice and message is. Ask yourself questions like: What do you want to achieve? What are you striving towards? What is important to you? What are your strengths and weaknesses? How can you grow? What can you learn? What do you need to work on? I believe it's very important to clarify your path and eliminate distractions. Having a clear view of who you are and how you are viewed by others is the first step.
Plan ahead. This is a piece of advice I wish I'd listened to and implemented from the beginning. I'm a very impulsive person by nature, but I'm convinced that planning two or three months ahead with everything you do can help you feel less overwhelmed. As an entrepreneur we get a lot of things thrown at us at the same time. Sometimes we pick up the things that come at us with most urgency, we can tend to lose track of the bigger picture. If you know what the goal of next week is, you can have a clearer view of which calls to ignore, which emails to answer first, and what tasks to prioritize.
What has driven the most sales?
Pinterest has been surprisingly beneficial for us. We first thought the answer was Instagram, or Facebook, which we've used for marketing, too. We've also generated a lot of sales through PR, i.e. interviews and articles about the brand.
What is stopping you being 3x the size you are now?
Answer: Product line expansion and team size. There's still so much to do – I wish I could quadruple myself to get everything done!
How do you protect yourself from competition?
The positive thing about Anna in Bhutan is that we don't have competition. Granted, there are a lot of sustainable fashion brands out there, but Anna in Bhutan scarves are much more than just a fashion accessory.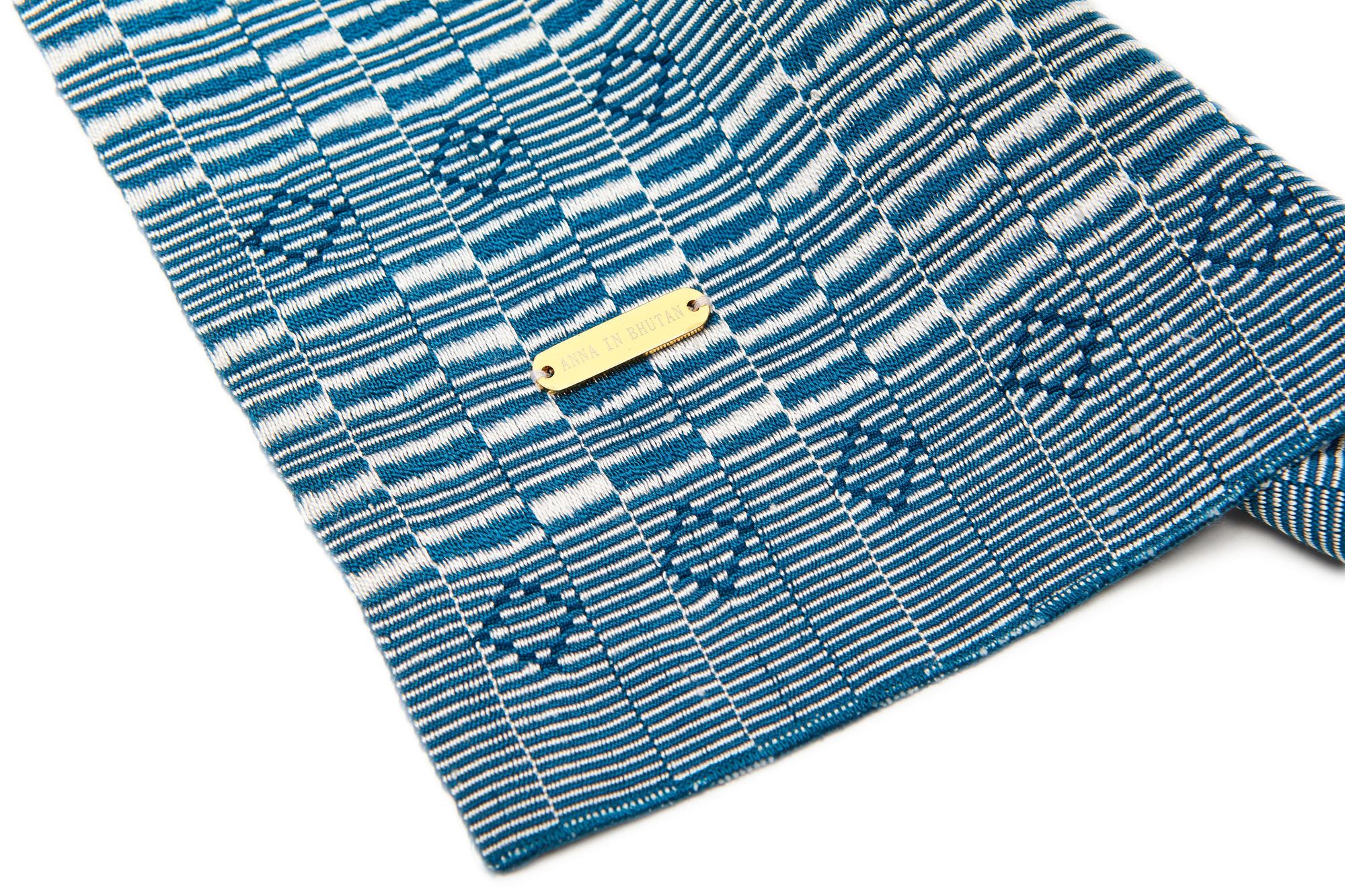 It's a piece of art, made in one of the most special places on earth, and imbued with a spiritual message.
Do you have any trademarks/IP/patents?
Yes, the Anna in Bhutan brand is trademarked.
What are the top 3-5 apps your business could not run without? Why are they essential?
Quickbooks for finances. It's the best way to communicate your finances with your accountant.
Pzizz for long working days. This app is my personal favorite. This app guides you through powernaps and restful sleep.
Hootsuite for social media. This app helps us plan and schedule our social media activity long in advance.
What are your favorite books?
My favorite books are Animal Farm by George Orwell, The Intelligent Investor by Benjamin Graham and Working by Ted Hughes. These books taught me about people and power, society, finance and work.
What are your favorite podcasts?
At the moment: my podcast! The Pivotal Moment is a podcast about women, entrepreneurship and success. The podcast highlights the journey of 100 inspiring and powerful women entrepreneurs in NYC. We talk about what it takes to set up your own company, how to be the architect of your career, and how they are reshaping the business world. I've only recently started this journey, but I'm incredibly inspired and motivated by these women.
What are the next products you're working on?
We're currently expanding our line with home accessories such as pillow covers, placemats, coasters and table runners. Working from home is becoming more and more popular (especially as a result of the pandemic), so we want to focus on bringing a piece of Bhutan into homes, creating a balanced and inspiring space to work and live.
Are there any releases you can tell us about?
We're expecting to launch our new line of home accessories mid-August.
Where do you see the company in 5 years?
In 5 years, we'd be selling our products in department stores and have expanding our line into candles, essential oils, bedspreads, and other home accessories. I'd also like to be sourcing fabrics for designers, interior designers or other people who are interested in fabrics from Bhutan.
Would you ever sell?
Answer: I would only sell to a buyer who would keep the purity of the brand intact, and who has a vision for the future of the brand. Someone that has the ability to take the company to the next step with the right intentions.
| Company Name: | Anna in Bhutan |
| --- | --- |
| Founder: | Kate Broug |
Comments