Rachel Liverman is the CEO and Founder of Glowbar, a skincare clinic with trained and expert licensed estheticians. Rachel worked up the ranks in the beauty industry for ten years.
Since their inception in 2019, Glowbar has more than proven its concept, opening three locations in under two years (with two more to open by the end of the year), have a 30% membership conversion and will quadruple revenue in 2021 – despite the pandemic and its impact on the service industry. Thanks to Liverman's drive and tenacity, Glowbar is on track to end 2022 with 10 total locations. Beyond 2022, Glowbar is gearing up to open 100 locations by 2030.
Was it a lightbulb moment or gradual process of Glowbar?
Skincare has always been a part of my life. My grandmother pioneered the skincare industry by founding the Catherine Hinds Institute of Esthetics, the first accredited esthetics school in the U.S., and advocating for simplicity in skincare. Not only did my grandmother teach me so much about skincare, but watching her as a female founder and entrepreneur gave me the confidence to follow in her footsteps, reinventing the industry which she pioneered.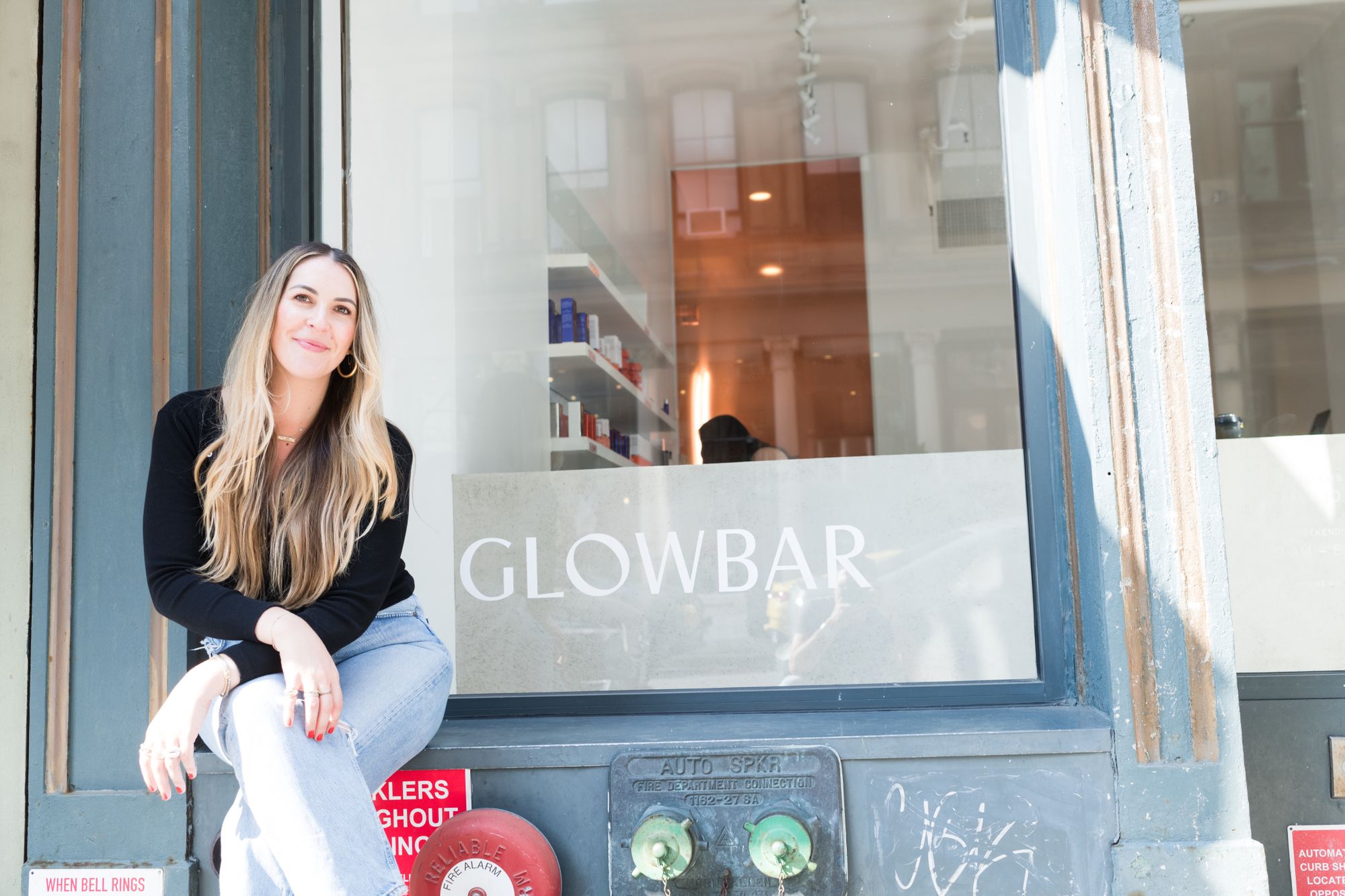 While I always had this deep, personal connection to the skincare industry, Glowbar was a gradual process. Years before starting Glowbar, I realized that even as a third-generation esthetician, I was not taking proper care of my skin for two reasons: facials are lengthy and expensive. Once I identified this gap in the industry, I knew I had to fill it with an efficient and effective option that makes taking care of your skin consistently both quick and affordable, and so, the idea for Glowbar was born: a 30-minute customized facial treatment performed by expert estheticians for $65. I had this idea years before starting Glowbar, but timing is just as important as anything else, and it was not until 2018 that it became clear that I wanted to start this business.
Did you have any experience/expertise in the area?
Before Glowbar, I spent a decade building my career and coming up through the ranks in the beauty industry. I am honored to say that I was a part of the initial team to launch the beauty subscription box, Birchbox, and played an integral role in growing the internal team from 15 employees to 300, increasing the brand's presence internationally, and helping to grow a $40 million e-commerce business. Post-Birchbox, I was a consultant with Stila and Eyeko and then ran Business Development at BeautyBlender. I attribute much of my success to the strong network I've built throughout my time in the beauty industry, as they have all been invaluable sources of advice and support when founding Glowbar.
How did you validate the idea?
When I finally decided it was time to take this idea and turn it into a business, I wanted to validate, so I started by sending a survey to 100 people that fit our target demographic, and asked them about their preferences as it related to facials and the skincare industry. From there, I spent the next year before launch testing our treatments on target clients and subject matter experts, doing my due diligence to ensure that I would be launching something that is not only great, but that is something I truly believe in. Once Glowbar opened its doors to the world in Tribeca in 2019, I was able to get those first few customers in the studio as a result of my friends and my network. I have learned that people love to help others, so starting Glowbar was all about telling people what I was doing, being open about it, and saying that I would for them to give it a try, and as we have an amazing product people became obsessed with, once I got those first few customers through the door, they kept coming back.
Who is your target demographic?
I am a firm believer that everyone should be consistently caring for their skin, but we've typically targeted those in the 25–45-year-old range who are looking for a consistent selfcare routine that is efficient and does not break the bank.
How did you fund the idea initially?
When it came to the early stages of Glowbar, it was all about taking everything one step at a time, From the name, to our trademark, to our capitalization strategy, to getting the support of early adopters, I just had to keep putting one foot in front of the other to accomplish what needed to be done to turn my idea into a business.
Where did you meet your cofounder/founding team?
It was all about finding the right founding team, and I met through my network. I credit my entire career to my network and the relationships within the beauty industry that I have built over the past decade, and it shows through my team—everyone that works at Glowbar today comes from that network.
Any tips for finding first employees?
From hiring my first employees to hiring my more recent ones, I always hire for passion for the business and train for skill. When hiring those first employees, you almost need to treat them as an investor because they essentially are one, they are investing their time and energy into a business that is not vetted yet, so you have to sell them on the mission.
Did you run any companies prior?
I have not run any companies prior to starting Glowbar, but through seeing my grandmother and mother run a business for over 40 years, I was motivated to start my own.
What motivated you to start your own business?
As a female entrepreneur in the beauty industry, my grandmother led by example, making me believe that I could take a similar path to her.
What were your family and friends first thoughts on your company?
So, when it came to telling my friends and family that I was starting my own company, their thoughts were: "it's about time!"
What motivates you when things go wrong? What is the end goal?
Through founding Glowbar, I have learned that resilience is the most important characteristic a founder can have as things will go wrong and you have to be able to bounce back. Further, as a leader, consistency is everything. Consistency in how you carry yourself, how you communicate, how you lead, and how you express your vision, because it makes for a safe working environment for everyone on your team who is working towards your mission every single day.
Do you have any advice for someone just starting out?
My advice to someone who is just starting out is to make sure that you are passionate about what you're building, so much so that you would be okay with it occupying 100% of your mind share. Secondly, make sure that you have a strong support system around you because you're gonna need a strong team to support you on both the down days and the up days.
What has driven the most sales?
For us, our clients have driven the most sales because, after all, their faces are a walking advertisement. After them, Instagram has been our next biggest driver of sales because we have been able to leverage the platform to build a really great community of skincare-obsessed followers who love us and our mission!
What is stopping you being 3x the size you are now?
Looking forward, there is nothing stopping us from being 3x the size we are now! The reason we are not 3x the size is strategic, I believe in scaling slowly to secure a strong foundation before building on top of it.
How do you protect yourself from competition? Do you have any trademarks/IP/patents?
We have trademarks, IPs, and patents for everything we can, but, aside from these, when it comes to protecting ourselves from our competition the answer is simple, we don't.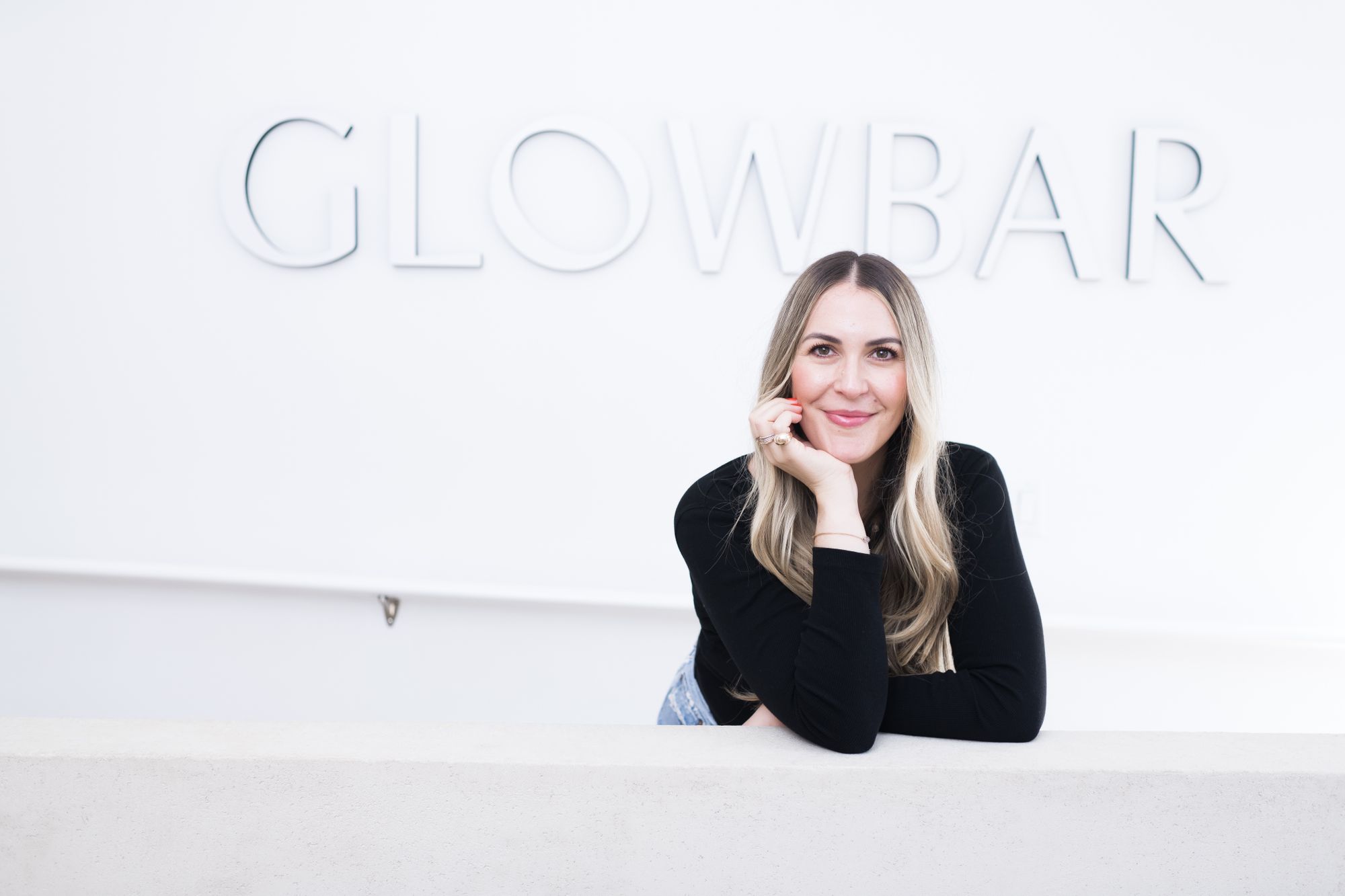 As a public facing business, we are open to competition and people that want to copy our business, we wish everyone success, we just keep focused on our mission everyday as we know our hard work has and will continue to pay off.
What are the top 3-5 apps your business could not run without? Why are they essential?
The two apps that Glowbar could not run without are Instagram and Slack. Instagram because it gives us the platform to engage with our community and share pictures of our clients' glowing skin, and Slack because our team is in constant communication on this platform and we could not operate smoothly without it.
What are your favourite books?
The book that has helped me the most in business is You Are a Badass: How to Stop Doubting Your Greatness and Start Living an Awesome Life by Jen Sincero, as it is not only hilarious and refreshingly blunt, but the inspiring stories and insights from this book helped me discover the confidence I needed to grow a business, from what was once merely an idea in my head, and subsequently lead a company.
What are your favourite podcasts?
My favorite podcast, not including the absurd amount of true crime podcasts that I binge, is How I Built This hosted by Guy Raz, as it is so helpful to hear how other brands and companies have come to be when I'm in the midst of building my own.
What are the next products you're working on? Are there any releases you can tell us about?
Our main goal at Glowbar is to make skincare accessible to as many people as possible, so growth and expansion is always a top priority. The first Glowbar location was opened in Tribeca in 2019, and since then, we've opened two additional locations in the Upper East Side and Westport, Connecticut.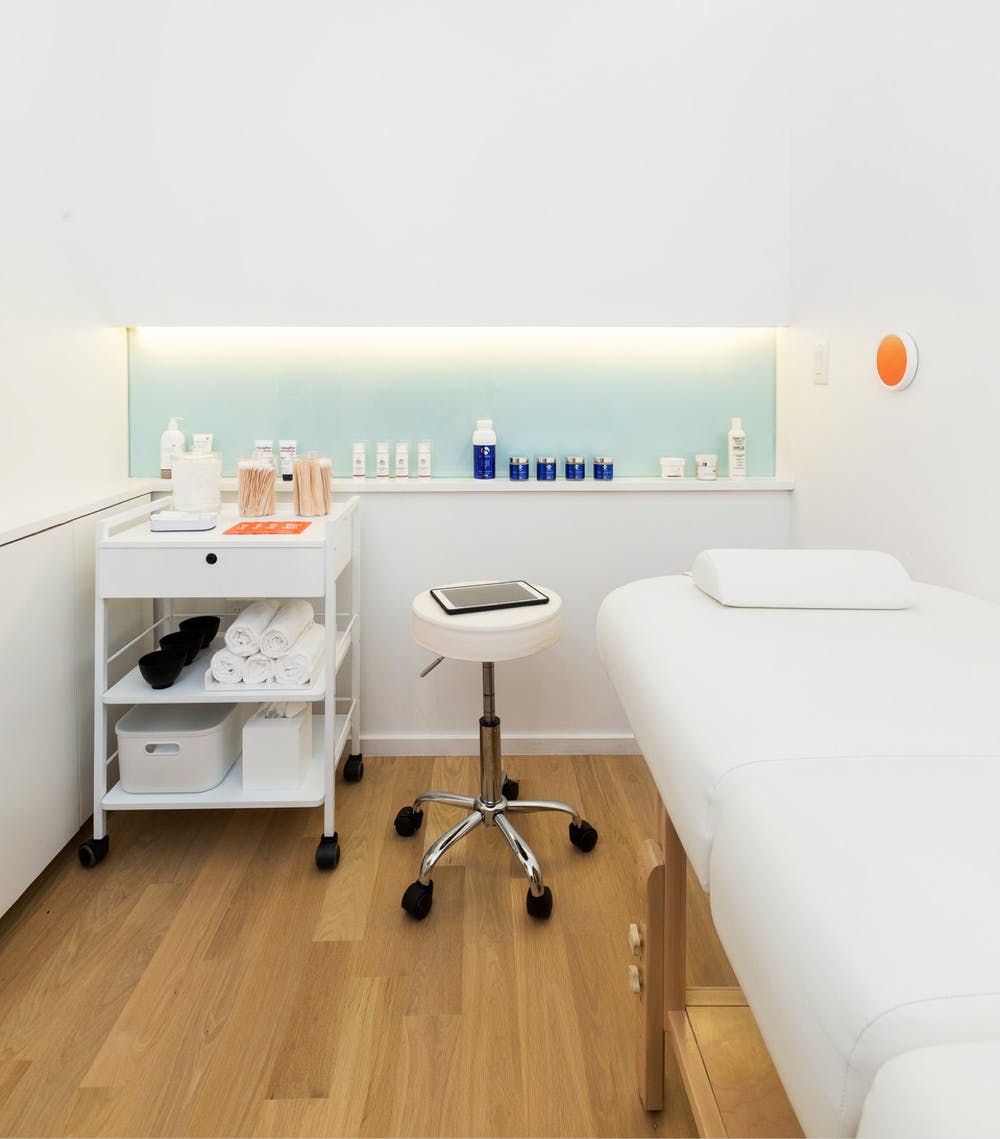 We have two more locations set to open by the end of the year (location details coming soon, follow @glowbar to find out first!) and we're on track to open twelve additional locations in 2022. We're setting our sights on 100 locations by 2030 – Glowbar is growing and glowing, and I could not be more thrilled!
| Company Name: | Glowbar |
| --- | --- |
| Founder: | Rachel Liverman |
Comments