Building Africave started when I was working at ByteDance. I was working on the operations team building ByteDance's Africa business. We struggled with finding talent and most times the team had to rely on me leveraging my personal networks to find digital talent that we could trust. I also obsessively researched Africa's human capital question as part of the requirements for my Master's dissertation. The culmination of both experiences is what is today known as Africave.
We started the process of validating the idea by setting up a fellowship programme designed to build key relationships on the demand and supply side of the talent distribution chain. The initial fellowship programme received almost 1K applications from 26 countries in 3 weeks and attracted mentors including top management at FTSE 100 companies, Olympic athletes, scientists, and entrepreneurs. It enabled us to better understand the complexity embedded in the process of accelerating the talent upskilling process.
Africave builds distributed teams and provides organizations with access to Africa's elite engineering talent. We are building an AI platform that screens for the top 1% of world-class talent who apply to our pool, and we help companies scale their hiring efforts quickly and efficiently without sacrificing quality.
Who is your target demographic?
Our beachhead markets are the USA and Europe. Our team possesses expertise in building products for SaaS companies. Our core technologies are Python, Javascript, Typescript, Kotlin, React, Golang, Php, and Angular.
Our advisors have been very helpful in guiding us as we navigate the market even as non-US born founders. Spencer - is a Vice President at the African Leadership Group and deeply understands talent acquisition and international operations. Libby Moore worked as Oprah Winfrey's Chief of Staff for 11years. Hemant Ramachandra is a Partner at Deloitte Consulting who clearly understands client success strategy.
What happened in the early stages?
We've bootstrapped our growth since incorporation in November and early funding for the idea came from the founders' pockets. In December we secured a grant and partnership with German technology giant SAP.
My Co-founders and I have previously led teams and built deep experience operating in Nigeria and a track record of introducing products and services into the market.
Valentine is one of the most highly sought-after tech talents in the Nigerian startup space. After having cut his teeth at Hotels.ng (the Expedia of West Africa) in its much earlier days he brings a deep intellectual rigor and outrageous entrepreneurial ambition to Africave's team.
Duke, our COO has spent his previous summers working at KPMG and CitiBank and advised ByteDance's expansion to Africa as an external consultant.
Before now, I was one of three Africans who built & implemented the Africa business strategy at China's tech unicorn: Bytedance working out of the Beijing HQ. I'm an Accenture alum and previously built & led a social enterprise for 4 years.
We currently serve Pre-seed through Series B SaaS companies in the USA and Europe. We distinguish ourselves as a technical diagnostic mechanism that helps companies identify and validate the skillset of the best talent. We are also building core expertise in technologies like Golang, for example, that is not mainstream yet.
Africave could not run without Slack, HubSpot, G-Mail, WhatsApp, Trello.
What are your favourite podcasts
One of the most recent books I read is Jordan Peterson's "12 rules for life". I found it's insights very didactic. Currently, I am reading the book "Prosperity Paradox" by Prof Clay Christenson, Efosa Ejomo and Karen Dillon. It uncovers a lot of misconceptions about driving innovation and heralding sustainable change. It's got to be my favorite recent book.
What are your next steps?
We're developing expertise to continue to improve upon our product that helps customers validate the skillset of candidates.We incorporated in November 2019, and since then, have received investment from technology giant SAP. We currently have 6 people employed and will scale that number to 100 by the end of 2020.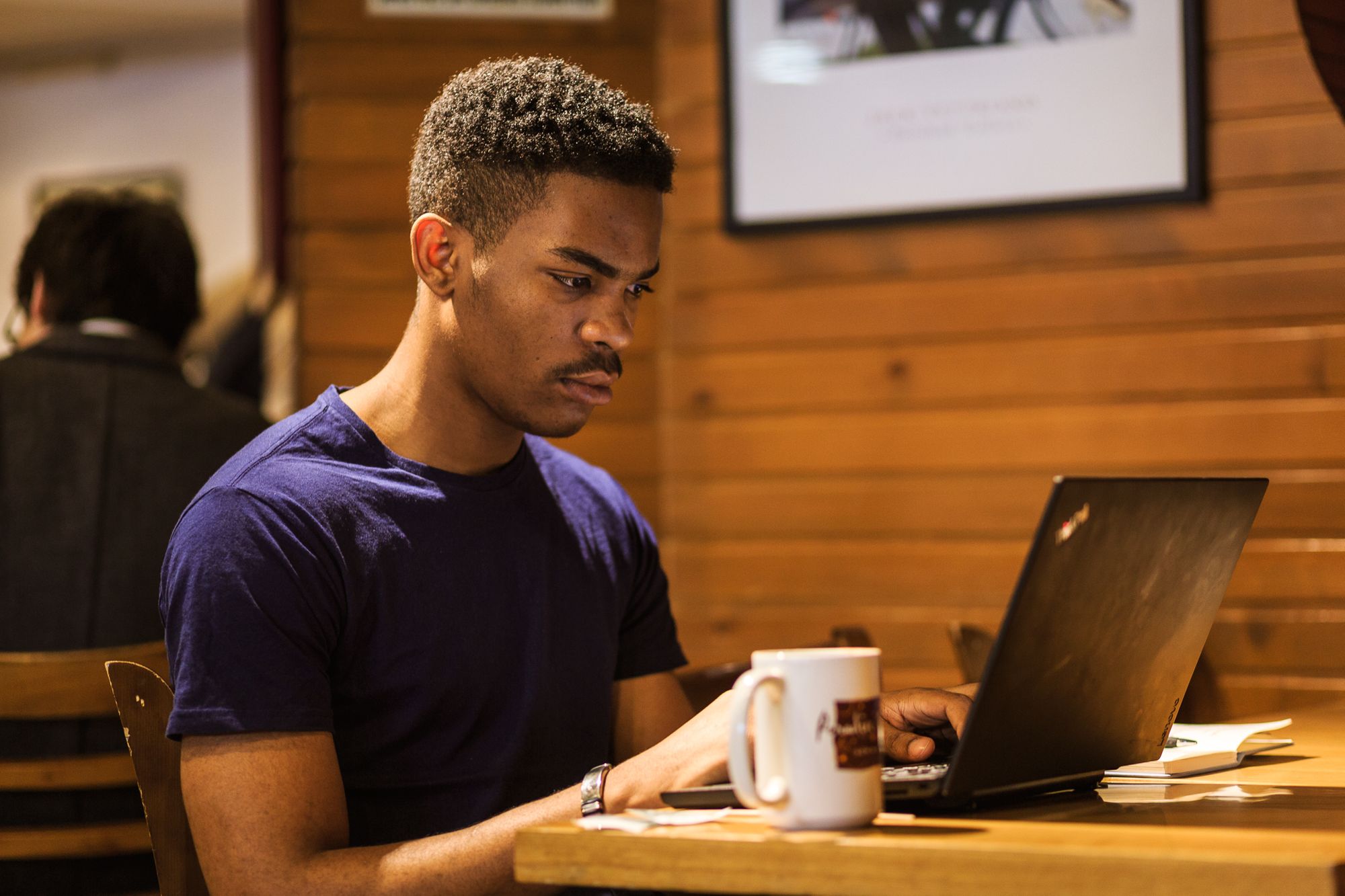 Our vision is to be the primary gateway to accessing Africa's best technology talent. Over the next 5 years, we will invest heavily in building Africa's technology talent ecosystem alongside partners and hope to work collaboratively with our competitors to achieve this common goal.
| Company Name: | Africave |
| --- | --- |
| Founder: | Kennedy Ekezie |
Comments