Jessica Randhawa is the head chef, recipe creator, photographer, and writer behind The Forked Spoon a website that features delectable family-friendly recipes that anyone can make.
The Forked Spoon have been featured on Buzzfeed, Yahoo, Cosmopolitan, Country Living, and Greatest and many other renowned syndication.
Was it a lightbulb moment or gradual moment to start The Forked Spoon?
The Forked Spoon LLC, in its modern form as a family-friendly recipe website, was a slow evolution of growth over the last nine years. It started as a food and travel blog while I was traveling with my boyfriend, now husband, in Asia and Europe.

I was able to log my adventures and recipes on Blogger, which I was sharing across my social media accounts. Before I knew it, I had gained hundreds of thousands of followers and was getting propositions from various companies and agencies coming from everywhere to promote various goods and services.
Have you raised any money? How much?
As our business grew organically from the ground up, we never needed to raise any money - we have always run a very tight ship to maximize profits.
What regulatory approvals did you have to go through?
While we are not subject to any regulatory approvals, we do need to keep abreast of online compliance laws like GDPR and CCPA. The online publishing industry is a bit of a roller coaster at times, so you have to be ready for changes to happen quickly.
Who is your target demographic?
Our target demographic is anyone looking for a recipe. People have to eat every day regardless of the economic climate. Our analytics data show that of our 1,250,000 page views in May of 2020, 84.7% of our visitors were female, 30.1% were between 25-34 years of age, and 74.3% were from the USA and Canada.

The Forked Spoon is primarily monetized with online ads served when visitors are browsing our recipes. In an ideal world, we would try to target the highest Revenue per Mille readers who would probably be in the USA, but that is not something easily controlled on the World Wide Web.
Did you run any companies prior?
While I have never run a company before, I found it easy to look around the Internet at other travel and recipe websites for inspiration. There are some recipe and travel websites/blogs that open up their books in blog posts to show their monthly or quarterly line itemized profit and loss - some of those were serious eye-openers and serious motivators.
What were your family and friends first thoughts on your business?
Some of my family thought of my business as more of a hobby. Other family members that are in or closer to my millennial generation understood the business model a bit easier.
Do you have any advice for someone just starting out?
My best possible advice for someone looking to get into online publishing would be to consider Wordpress.org and focus on Search Engine Optimization (SEO) right from the beginning. I did neither of those as we started only focusing on social media. At the same time, our website was on Blogger, then we switched our website to Squarespace (which was a huge mistake) before finally migrating to Wordpress, where we could dial in our SEO.
What has driven the most sales?
While we were on Blogger and Squarespace before we migrated in January of 2018, we only focused on social media sites like Pinterest, which was driving the majority of our traffic. Our revenue then was 100% from sponsored posts - basically brands/companies offering us pre-negotiated compensation to include their products or services in a post. For some reason, Google seems to hate Squarespace. It is almost impossible to optimize anything for SEO purposes on their platform, but their websites do look gorgeous. You can also better control social media sharing via WordPress, which enables growth.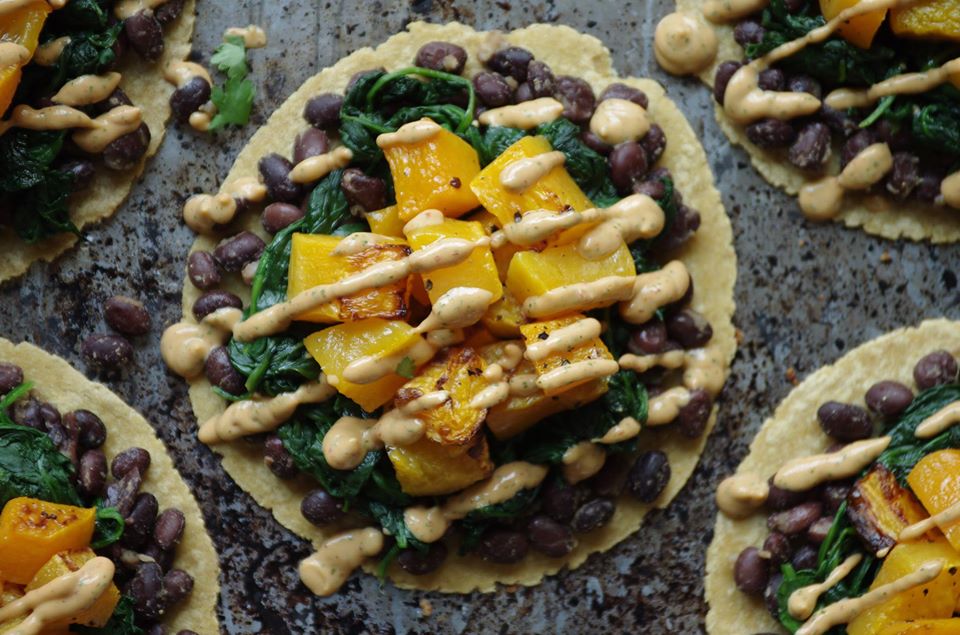 Fast forward to being on Wordpress for over two years, and we have grown our traffic from May 31, 2018, to May 31, 2020, by 2139%. 58% of our traffic is now from Google, and 35% is from social media sites like Pinterest, Instagram, and Facebook. As a result of that growth, we rarely do any sponsored posts anymore, as we focus on traffic growth, which drives ad revenue.
How do you protect yourself from competition?
We do try to protect ourselves from the competition via copyright law, and we do have a trademark on "The Forked Spoon". Internet security is also something we take very seriously. We always keep all our computers, servers, website versions, plugins, etc. updated. We are also behind Sucuri's Firewall, which we are also very pleased with as it is also a high-speed Content Delivery Network(CDN). We also have one of the new and shiny cyber insurance policies for good measure.
What are the top 3-5 apps your business could not run without? Why are they essential?
There are quite a few applications that we could not sustain our current business model without:
First and foremost is Wordpress.org - it is simply the best content management system for publishers currently.
Adobe Lightroom is fantastic for photo editing purposes.
We love the WP Rocket plugin for Wordpress, as it integrates with our Sucuri CDN and makes our website super fast for our customers.
Lastly, we are huge fans of the Wordpress Recipe Maker Plugin, as it is always up to date with the latest changes or requirements in the industry, and their customer support is first class.
What are the next products you're working on? Are there any releases you can tell us about?
At The Forked Spoon, we are always cooking up something new and exciting! Just in the past few weeks, we have gone on a Cajun Cooking Spree with our:
Jambalaya Recipe
Gumbo Recipe
Dirty Rice Recipe
Shrimp Étouffée Recipe
Where do you see the company in 5 years? Would you ever sell?
Within the next couple of years, we see revenues going into seven figures if all stays on track. As such, with this kind of growth as a small publishing business, we don't see a sale of our company happening, but we are always open to new ideas and pitches, as that is really how it all started.
| Company Name: | The Forked Spoon |
| --- | --- |
| Founder: | Jessica Randhawa |
Comments